Vogue Scandinavia's edit of the best costumes to pack a (fashion) punch this spooky season
Though we believe in good classics, Halloween is the right time to challenge your fashion credentials and imagination at the same time. Whether you'll be matching with friends or making a statement on your own, Vogue Scandinavia has narrowed down the costumes that best celebrate the fashion moments of 2021. From Squid Game's HoYeon Jung and Lady Gaga's Patrizia Reggiani in House of Gucci to embracing Y2K dressing a la the SS22 fashion week runways, these are the most on-the-pulse costumes to wear right now.
007
Lashana Lynch's 007 character is one to be inspired by. Opt for a utilitarian look with a total-black outfit and heavy-duty gear or embrace the actress' military-inspired white suit for a more feminine take.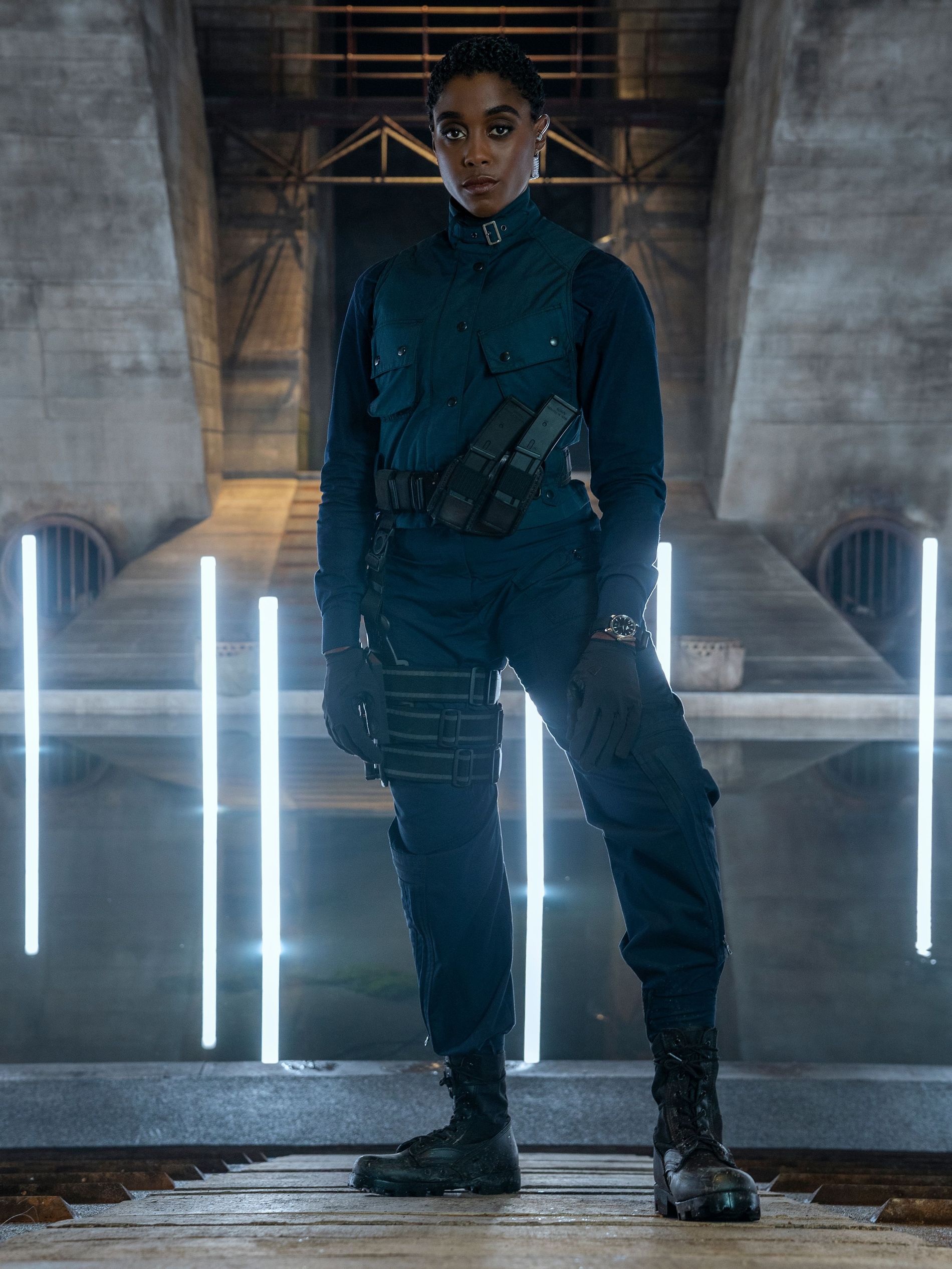 Photo: Omega
Matrix
From the 1999 release to the latest Matrix Resurrections, Neo and Trinity's styles are foolproof. Go solo or match with your plus one for maximum impact.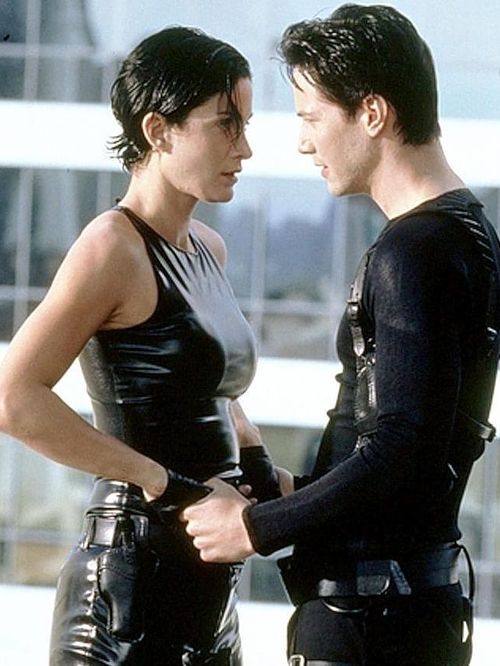 Photo: @thematrixofficial_
Harry Styles at the Grammys
A leather jacket, tan blazer or colourful houndstooth print — no matter the look you choose, it's the feather boa that'll make your outfit an instant hit.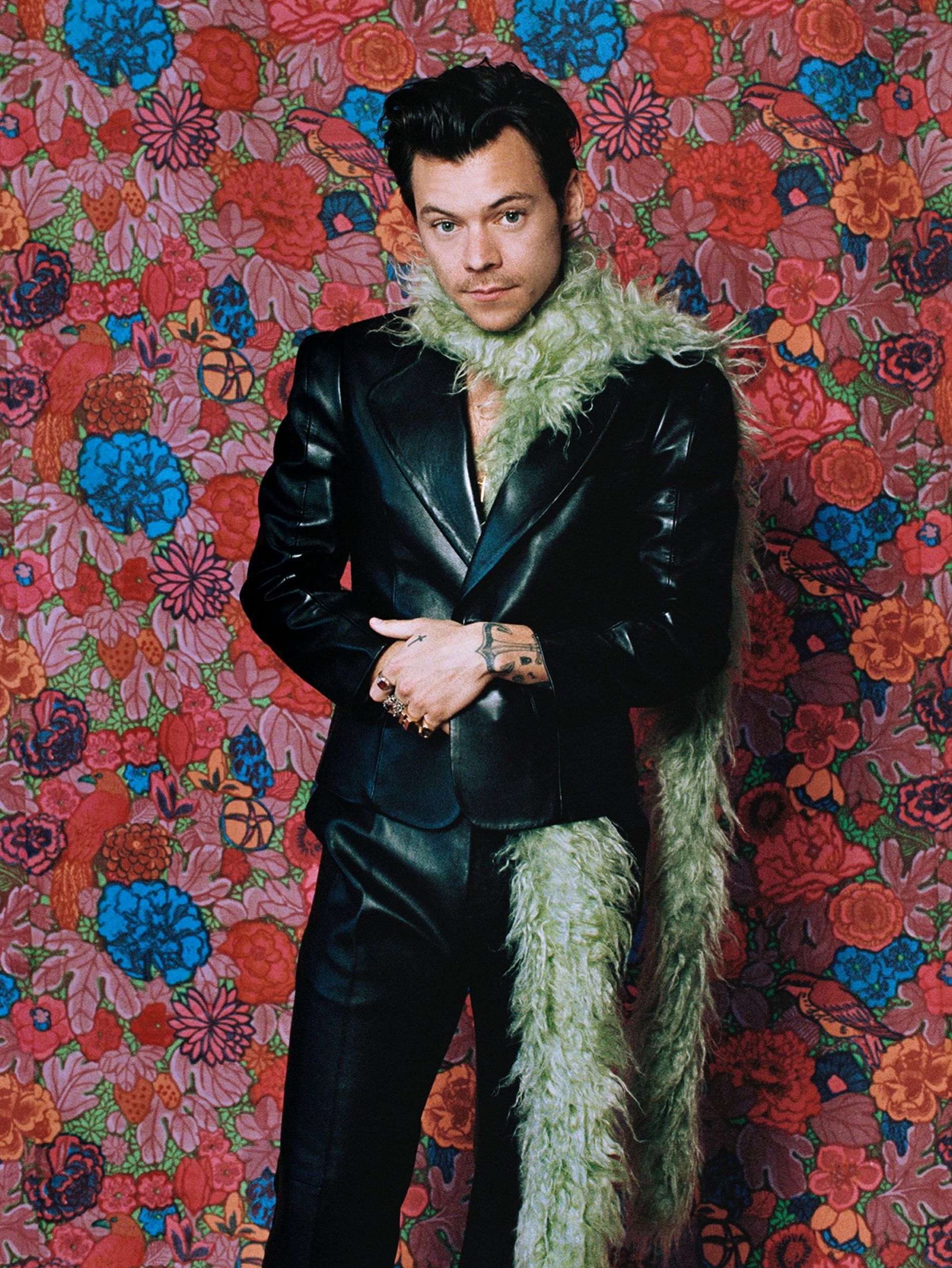 Photo: Getty
Bridgerton
Choose your empire dress in mellow hues and with pared-back embellishments to embody Daphne Bridgerton's impeccable Regency-era fashion.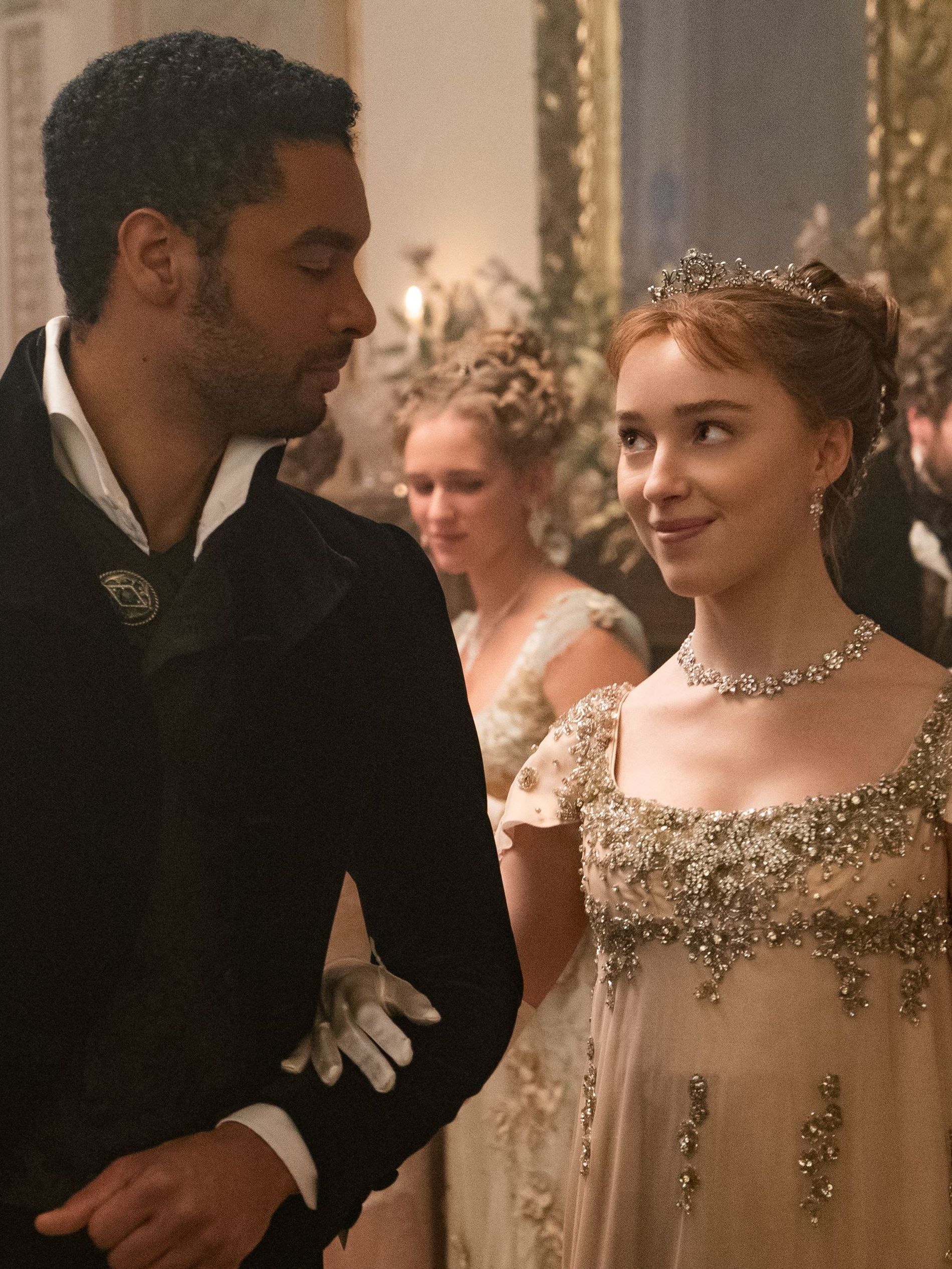 Photo: Netflix
Kim Kardashian at the Met Gala
For a new, instantly recognisable silhouette, look no further than Kim Kardashian's Met Gala look. Choose body-hugging black layers and don't forget about the extra-long tonal ponytail.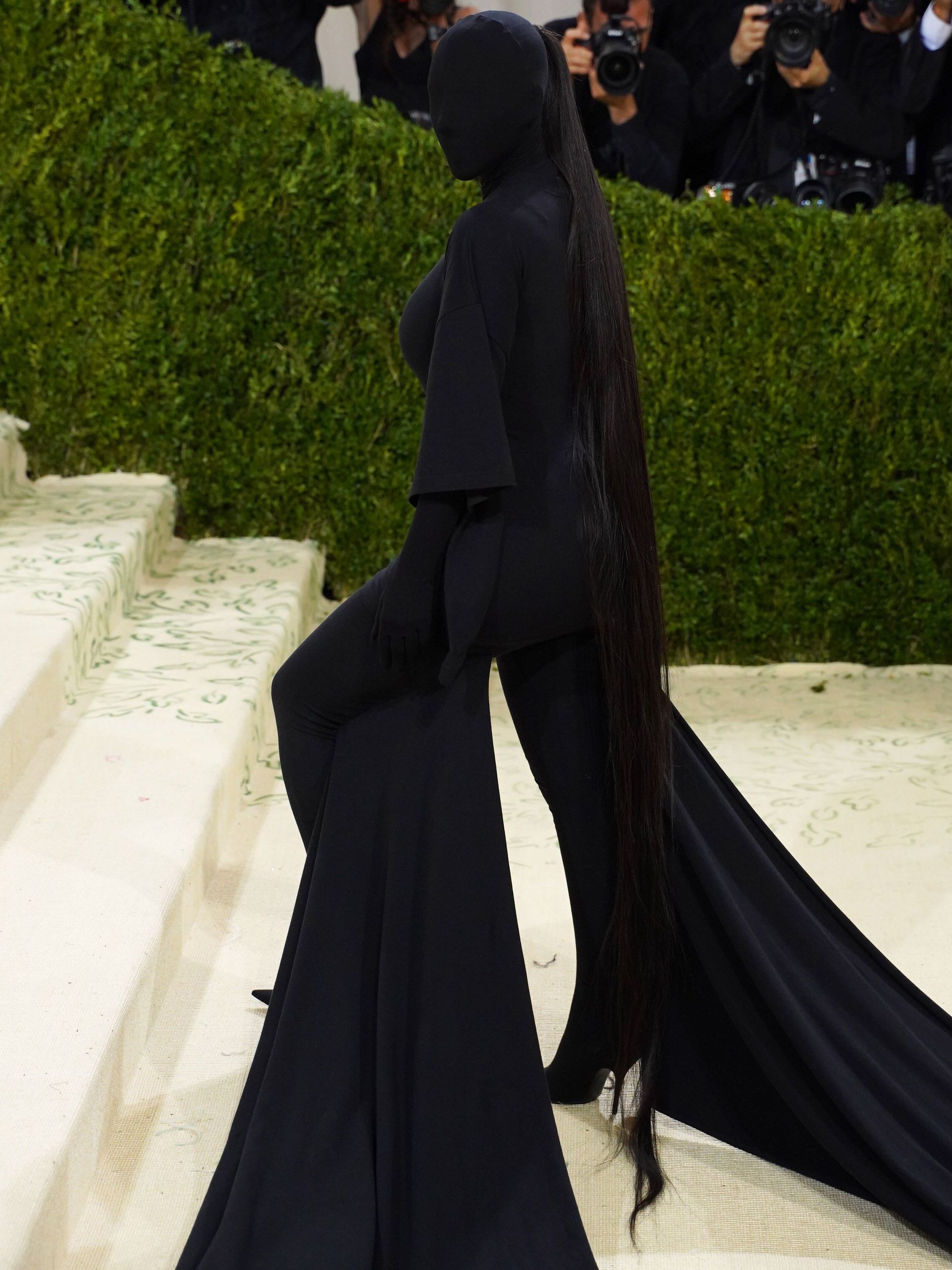 Photo: Getty
Y2K Britney
Low rise jeans, micro shoulder bag, cropped top or thin sunglasses: there's no wrong way to recreate your favourite Britney look. Take inspiration from Britney's 2003 era outfits.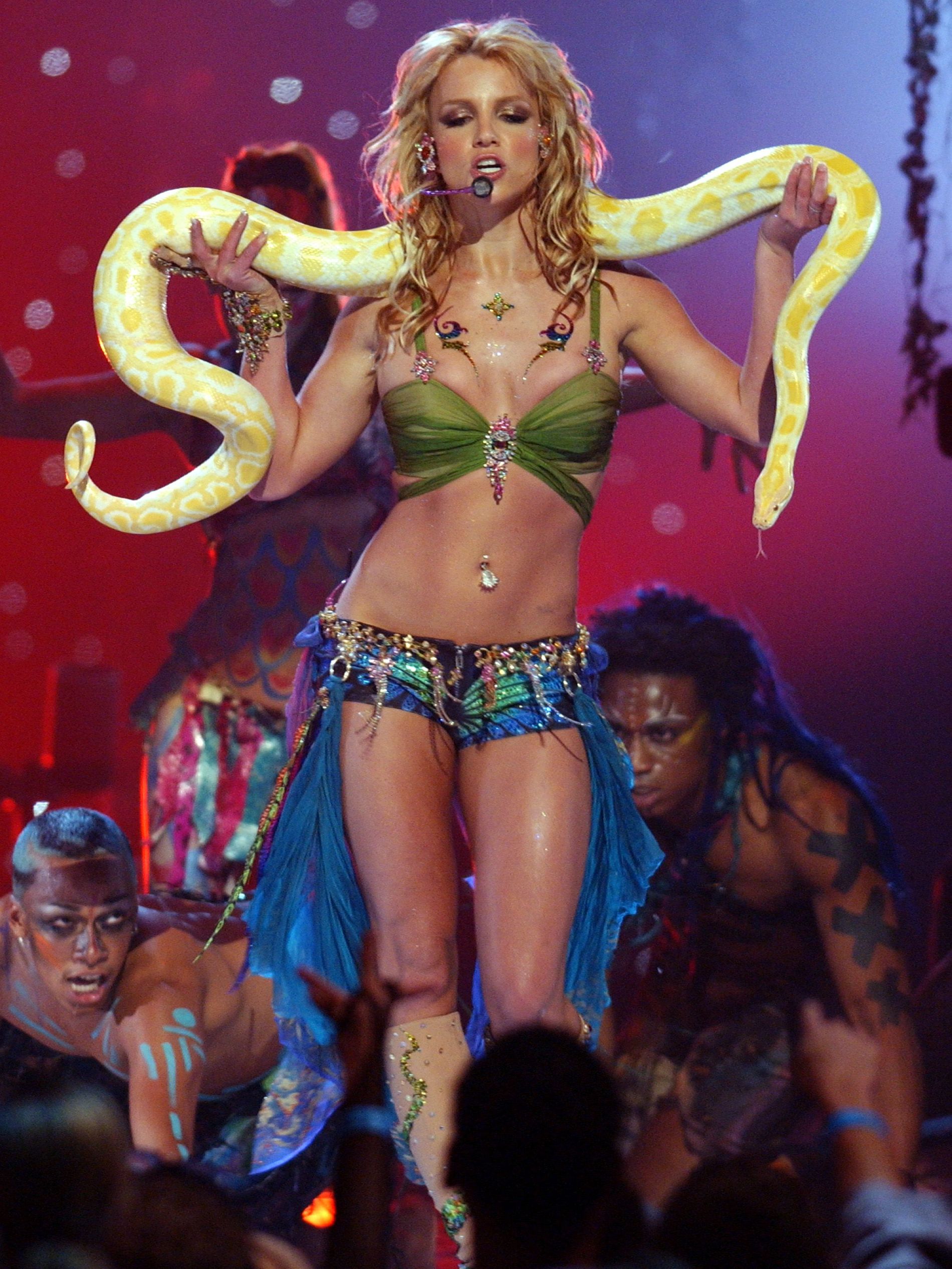 Nightbooks
Take cue from Krysten Ritter's Natacha character in Netflix's Nightbooks — the wicked witch's blue hair and over-the-top jewellery will surely make heads turn.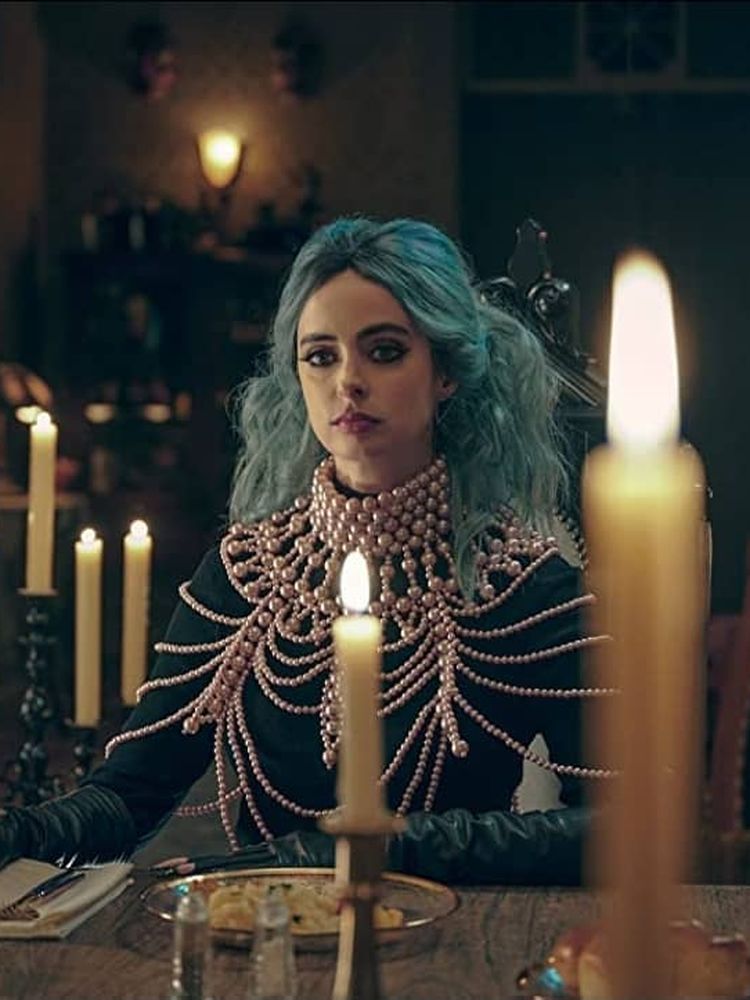 Photo: Netflix
Mabel from Only Murders in the Building
Mabel's tonal-yellow outfit has already become a highlight of the Hulu's hit series. The faux fur cropped jacket is a must, but the red headphones will make the outfit.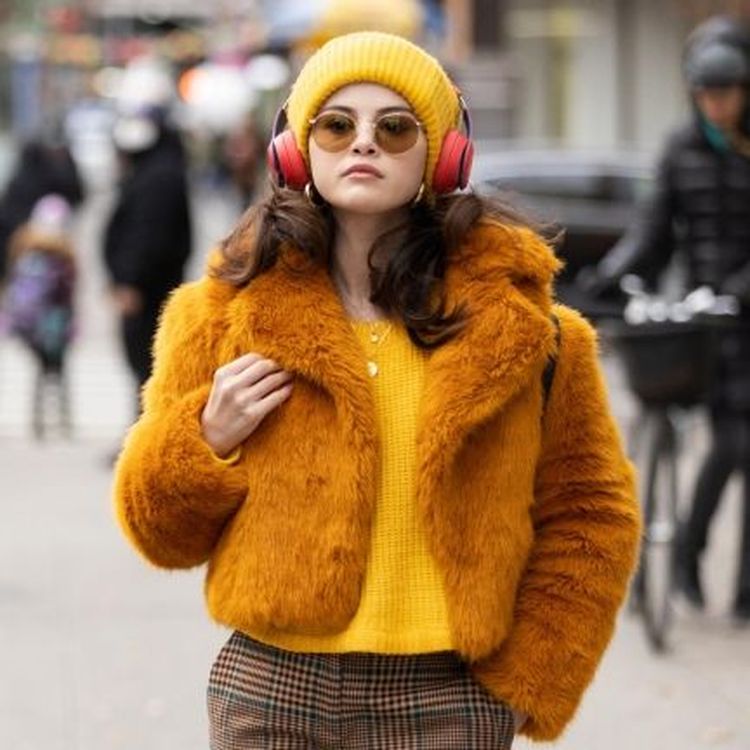 The Simpsons' Balenciaga
This year, The Simpsons got a brand-new twist just in time for Halloween. Wear the series' original attire with a sculptural dress that nods to Homer's recent gift to Marge.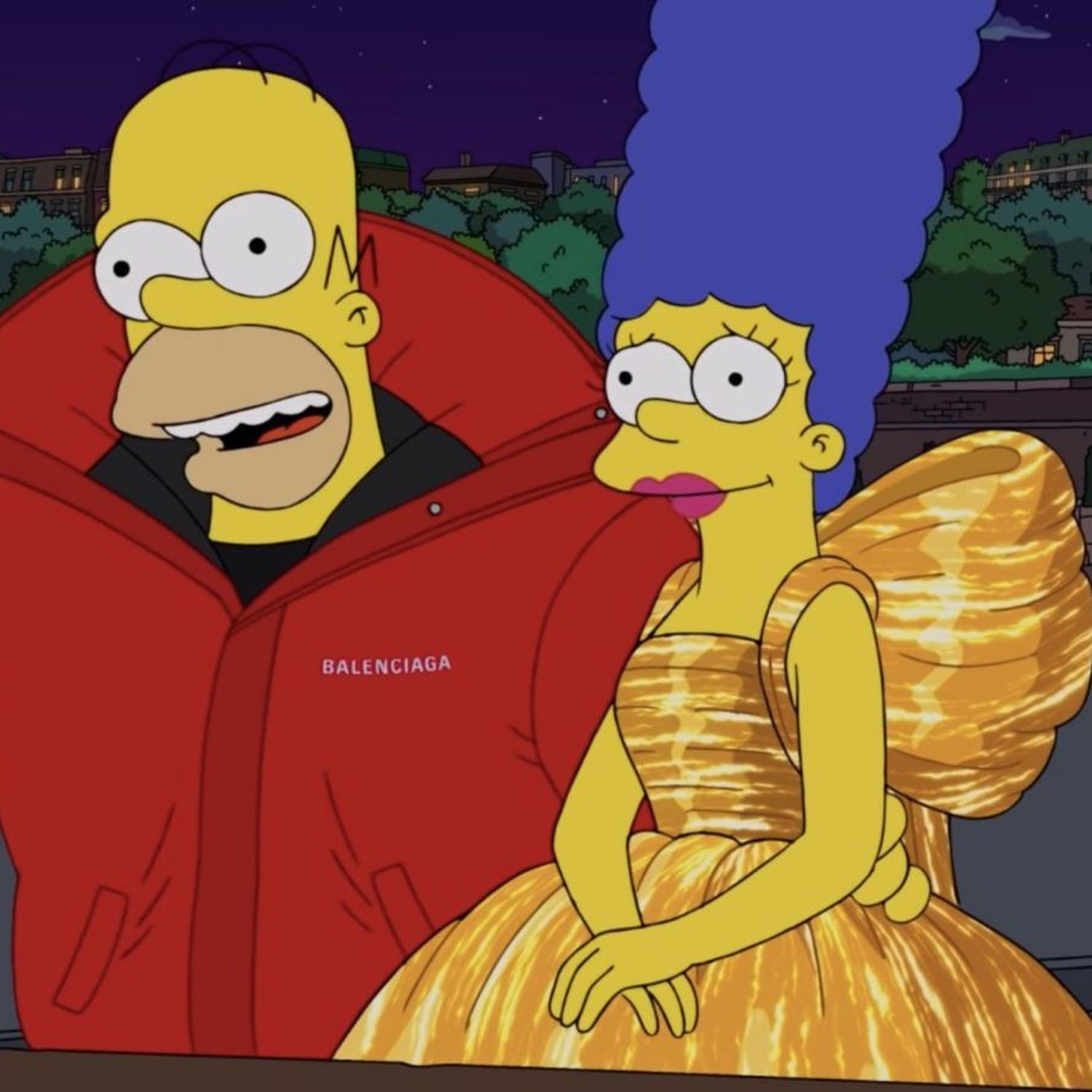 Photo: Balenciaga
Emily in Paris
Whether you opt for Emily's black-and-white checked ensemble or pink neon coat, you'll be geared up for any fashion enthusiast's Halloween gathering. Keep your phone and camera-inspired case at hand.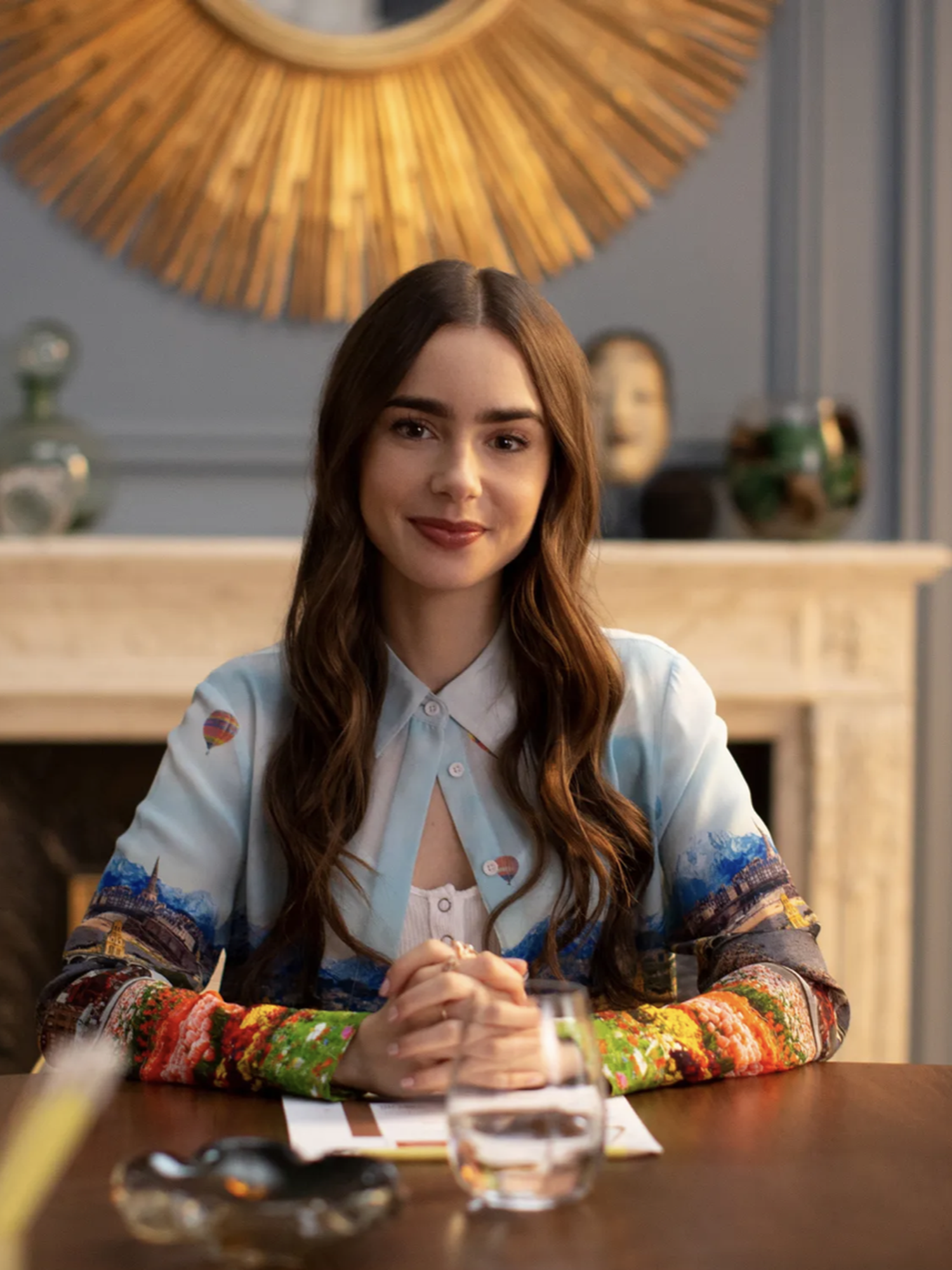 Photo: Carole Bethuel/Netflix
Bennifer
No matter if you embrace the couple's 2002 or 2021 style, it's a surefire way to make an entrance. From velvet tracksuits to red-carpet glamour, it's so wrong it's right.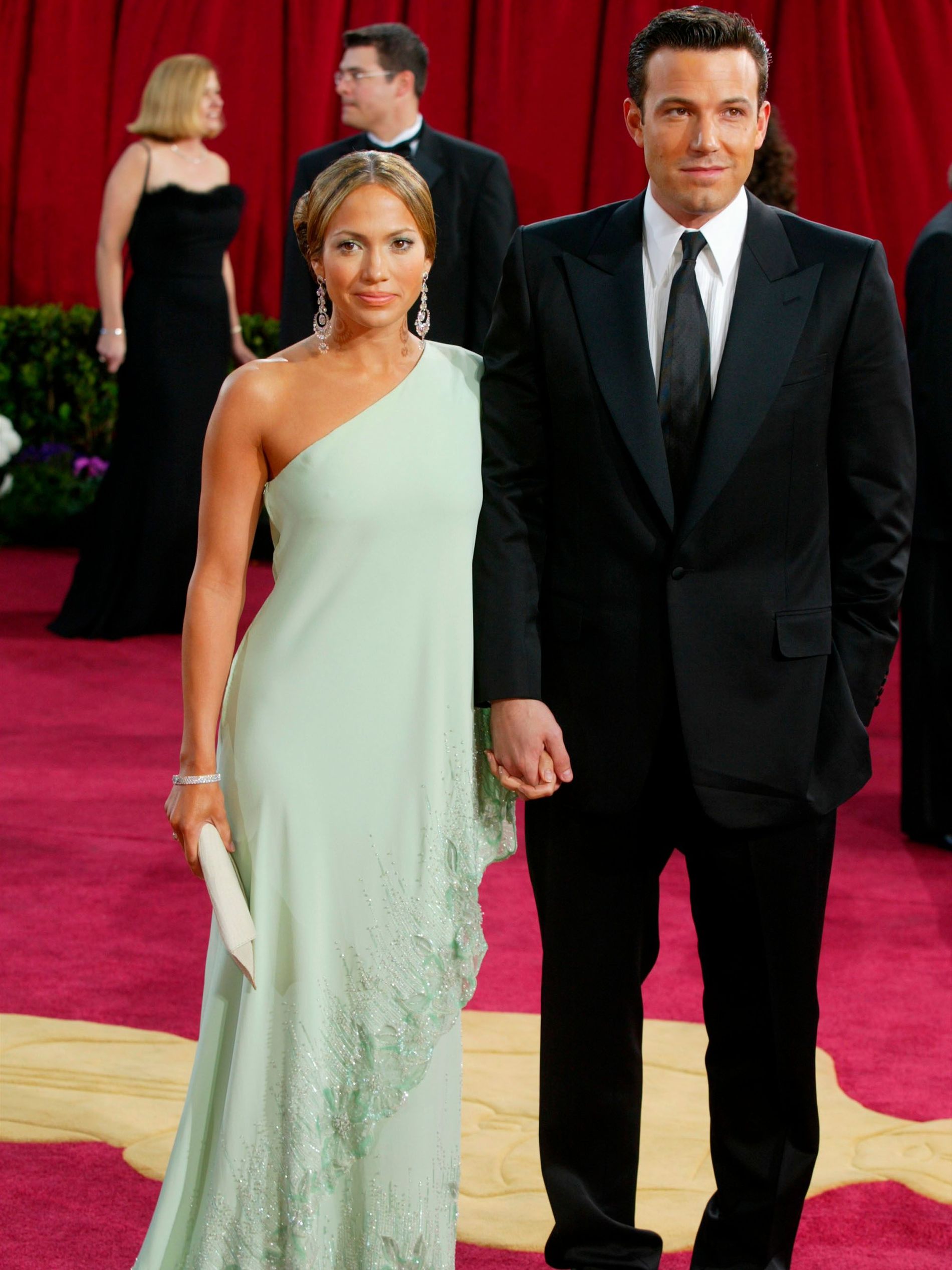 Photo: Getty
Black Widow
Baton-wielding Natasha Romanoff is an inspiration that'll amp up your Halloween style — a body-shaping ensemble and red hair are both de rigueur.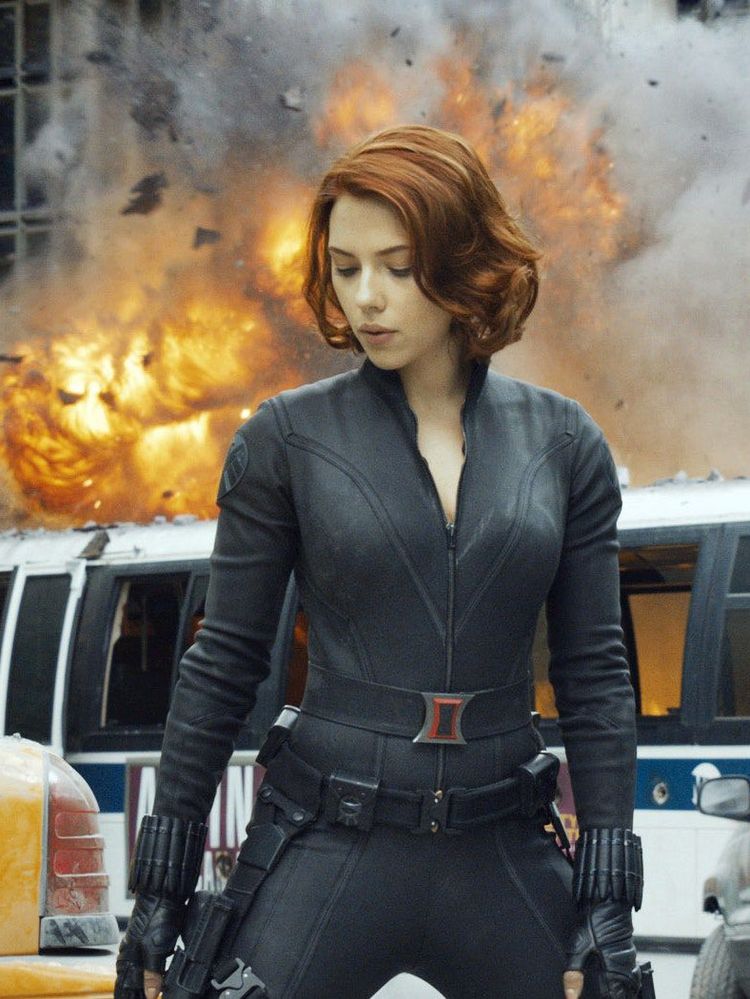 Photo: Black Widow
ABBA
ABBA's first new album in forty years gives us a good reason to celebrate their forever-inspiring style. Think bright colours, bell bottoms, velvet and sequins for an eye-catching effect.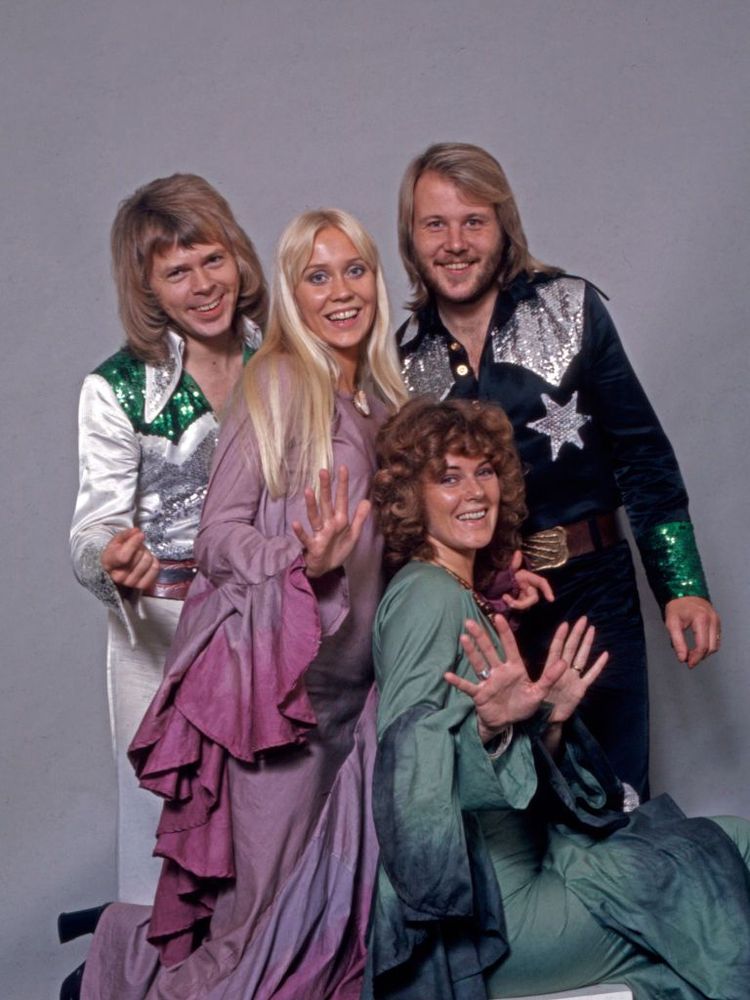 Photo: Getty
Cruella de Vil
Surely, Cruella's black-and-white hair will make your Halloween costume a favourite. You can opt for a total-black look or sleeveless red gown for the modern Emma Stone iteration of the classic Disney villain — just don't forget to add a touch of dark red lipstick.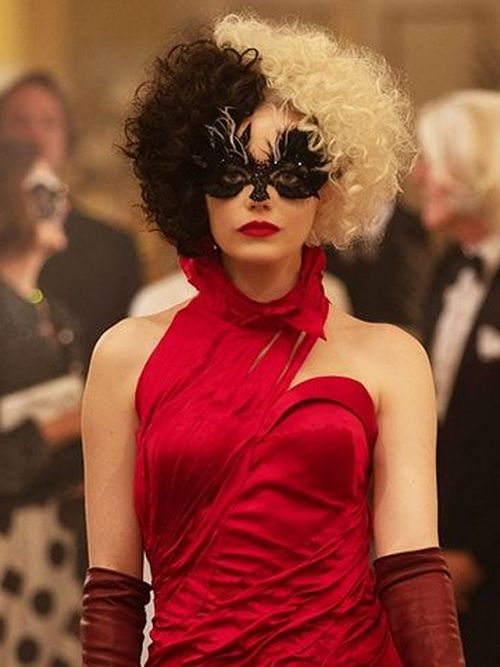 Photo: Cruella
Squid Game
Squid Game has cast a new light on tracksuits. For Halloween, choose an emerald green, numbered 067 to recreate the series' break out star Korean model HoYeon Jung.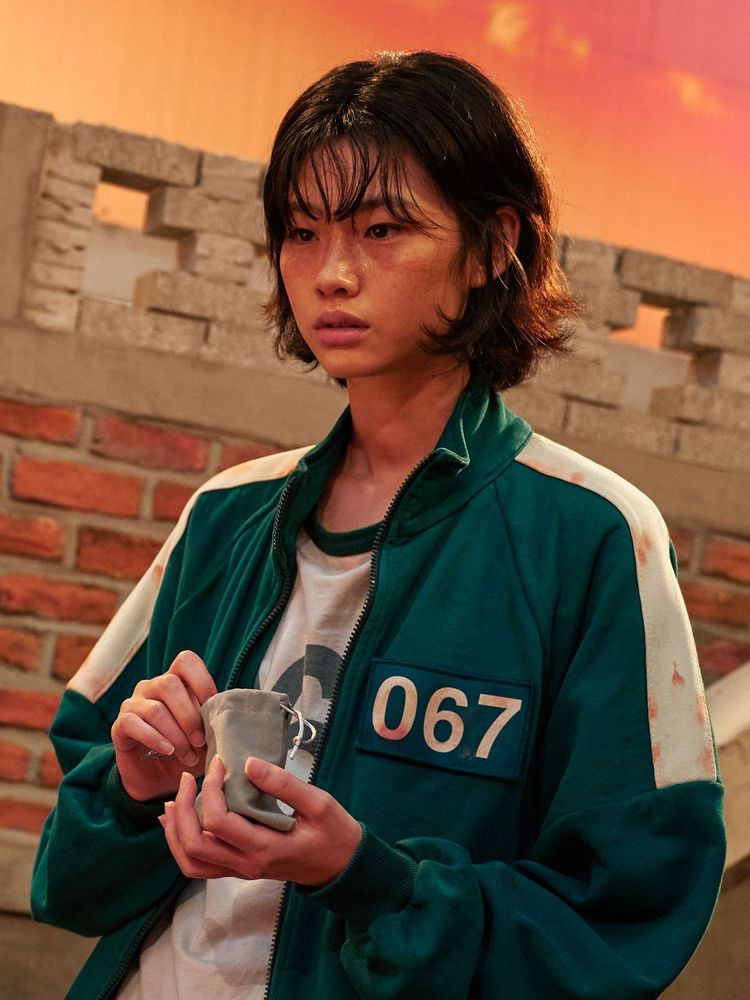 Photo: Squid Game
Carrie Bradshaw
From her iconic gossamer skirt to her signature 'J'adore Dior' T-shirt, any of Carrie Bradshaw's outfits will be easily spotted by the series' tried-and-true fans — we'll let you pick your favourite.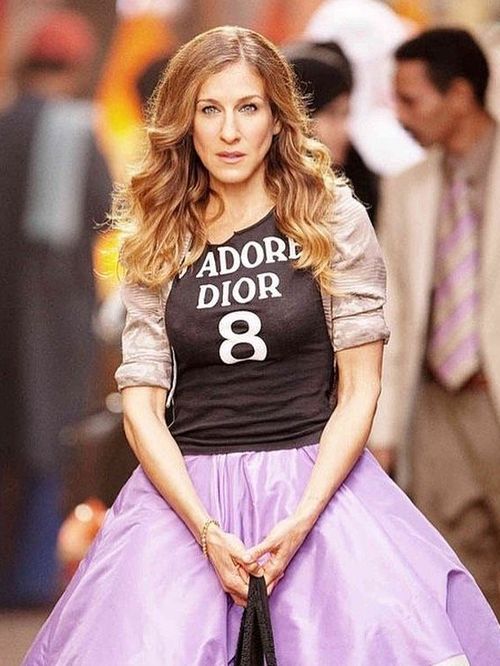 Photo: Sex and the City
Spice Girls
There's no better time to celebrate Baby, Ginger, Scary, Sporty and Posh than on their 25th anniversary. Opt for pops of colour, bodycon dresses, scrunchies and platform heels.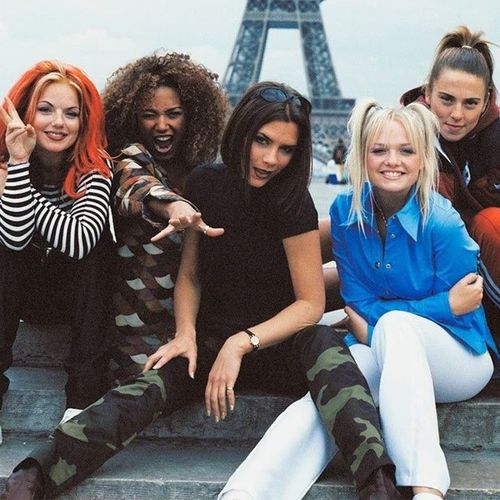 Photo: @spicegirls
New Gossip Girl
The cult series' reboot is already full of iconic fashion moments. Swap blazers for varsity jackets and billowy blouses for oversized pinstripe shirts — whether you're taking on Julien, Monet or Luna's style.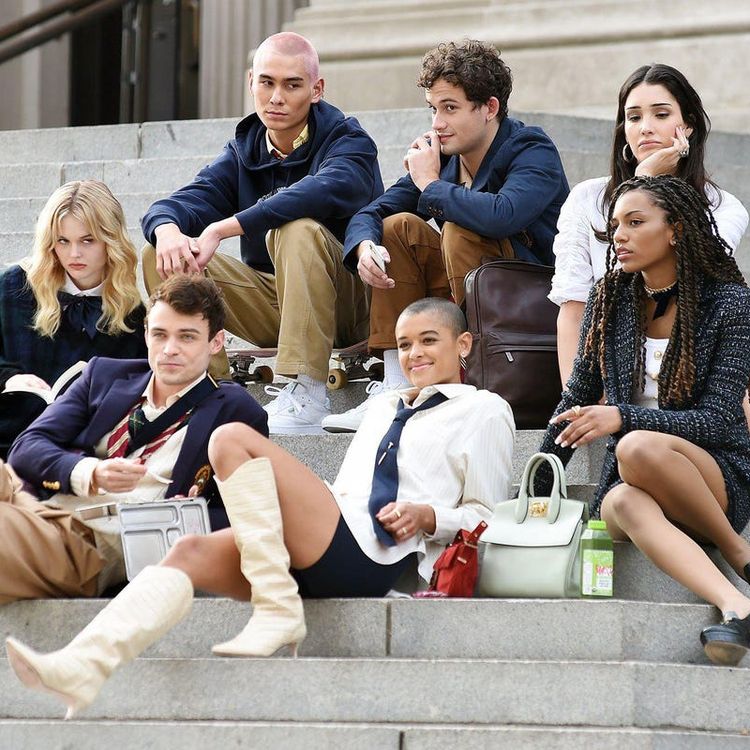 Photo: Gossip Girl /HBO
House of Gucci's Patrizia Reggiani and Maurizio Gucci
The couple's retro skiwear looks are ones you'll want to adopt this Halloween — think cable-knit sweaters, furry details and oversized sunglasses. Don't pass on chunky, gold-tone jewellery.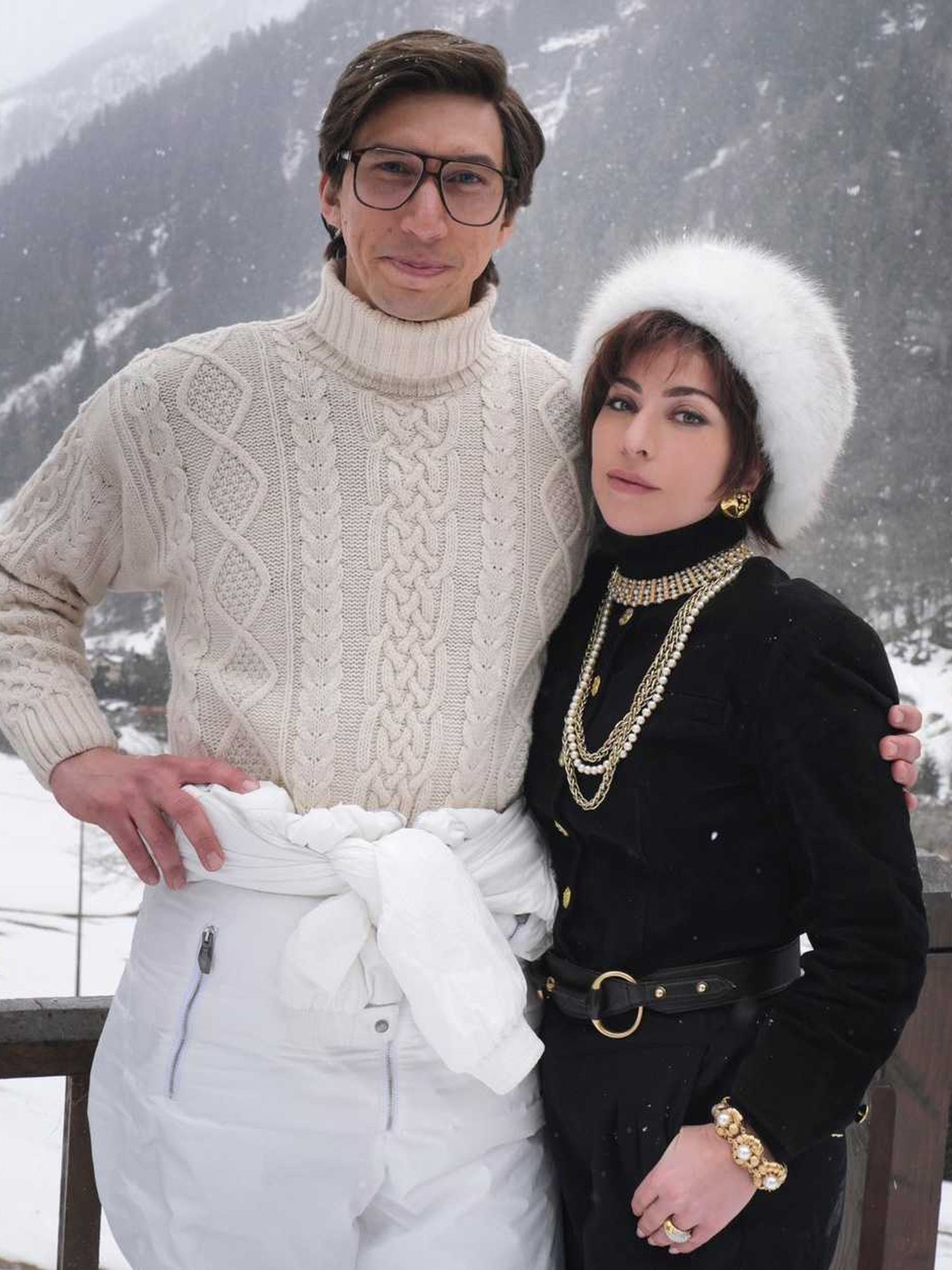 Photo: House of Gucci