Be the first to listen to ABBA's new songs I Still Have Faith in You and Don't Shut Me Down
I never thought I'd see the day, but the time has finally come. ABBA is back.
After a 40-year-long hiatus, the Swedish group debuted new songs I Still Have Faith in You, a classic ABBA ballad sung by the lovely Anni-Frid Lyngstad, and Don't Shut Me Down, a more upbeat track that sounds like a long-lost demo for the album Voulez-Vous (1979). But it doesn't end there. Mark your calendars, because their album drops on November 5 2021. The album, titled Voyage, has been made in Benny Andersson's beautiful studio, Riksmixningsverket in Stockholm, a true ode to the music that we know and love.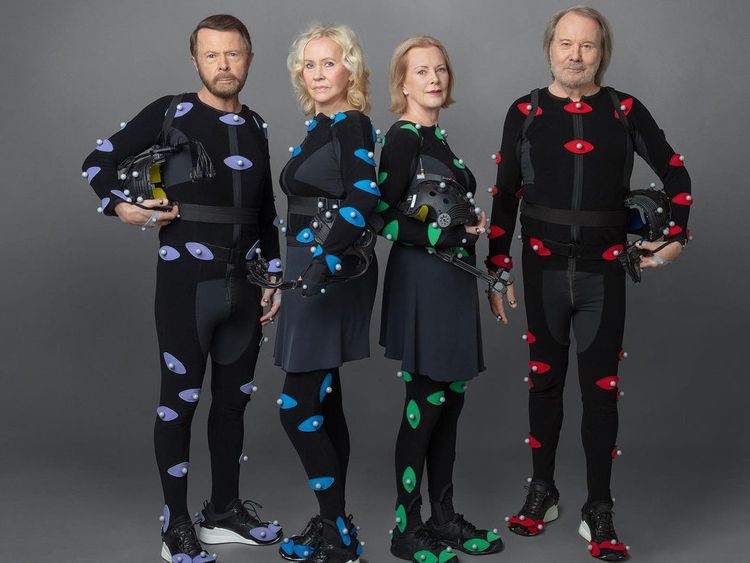 On top of all of this truly astounding information, the group is going on tour. Yes, you heard that correctly. The cherry on top? They're going on tour as holograms. The band has performed every single song, felt every emotion, and danced every move in order to infuse these digital alter-egos 'with as much of our souls that we can' says ABBA. To bring this incredible feat to the stage they're building a whole new arena, the ABBA Arena, in London. The tour begins on the 27 May, 2022. I highly suggest grabbing a ticket as soon as you possibly can, because these are going to go quicker than quick.
To say that we are overwhelmed is a bit of an understatement. As an ABBA super fan myself, I have grown up with every single melody and every single note engrained into my melodic DNA. To me, no one has ever done it better than ABBA. It is a true honour to be able to partake in this experience as they embark on a new journey, a cultural phenomenon and moment that we will not forget anytime soon. Because of course ABBA should release more music, and of course they should go on tour as holograms. A bit of a mad idea for any other quartet, this feels like the absolute right decision. When listening to the new songs I expected to laugh, dance, and primarily cry, but I have found myself to be completely still — and ridiculously happy.
My generation, my parents and grandparents, whom I watched the ABBA Voyage live stream with, all share an incredible love for the music and its legacy. It is only right that we should be able to share that experience together, live, with more music. This is a pop music treasure like no other, and we must do our best to cherish it. As Prince would say 'these kinds of cars don't pass you everyday', and I am soaking up the moment and sharing it with the people I hold most dear. That is the power of ABBA.
I have already set my countdown for three events: the release of the ABBA tickets, the release of the ABBA album, and the day the live show kicks off. But until then, you'll catch me listening to these new songs on repeat.
Pre-order your tickets to the ABBA Voyage tour here
How can I listen to the new Abba songs?
You can listen to I Still Have Faith in You and Don't Shut Me Down right here: