Already the subject of memes everywhere, we decode Kim's all-black 2021 Met Gala ensemble
It looks like that was just a taste of what was to come. Kim Kardashian debuted yet another all-in-one black outfit at Monday's Met Gala. For someone whose most important features are, well, their features, her monochrome look completely obscured her from view. A surprising look from someone who has openly said, "I was desperate to be famous", in their early years of stardom. It true, she has never courted anonymity. But the outfit granted her just that.
Kim Kardashian in her Balenciaga haute couture all-black ensemble.
Kardashian's black Balenciaga haute couture gown was worn with a matching black mask and long train, and it seems like it was genuine first for any star attending the Met Gala. The only thing on show? Her floor-skimming pony tail. The only clue that it was actually Ms. Kardashian was the unmistakable silhouette of the star, the same body shape that has emblazoned her perfume bottles and has been the subject of both public praise and vitriol.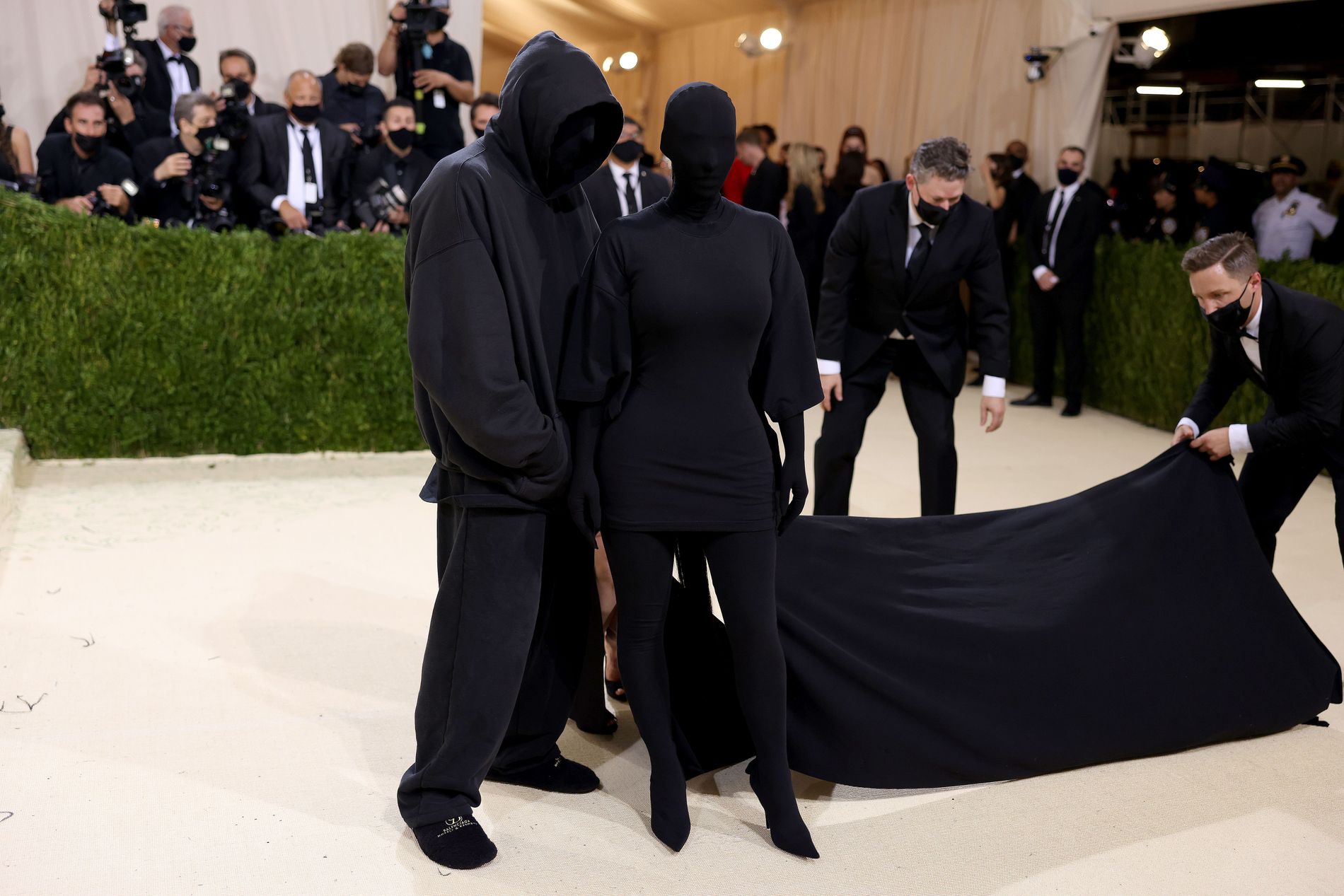 On her arm was Demna Gvasalia, who many mistakenly thought was her former husband Kanye West, as he himself has experimented with masks and full face coverage in the past. The Balenciaga designer wore a matching ensemble featuring a similar black-out hoodie. As always, even completely covered up, Kim Kardashian still knows how to make headlines.