Crawl under the blankets, lock the door — these are the spooky Scandi Noir books that will keep you up at night, just in time for Halloween
In the publishing world, our Scandinavian writers are best known for their mastery of that uniquely Nordic genre of crime writing, Scandi Noir. While that genre has undoubtedly taken airplane bookstores around the world by storm, a less dominant one, Scandinavian Horror, takes things a bit further by pushing the crimes, the fear and the entire mood to the extreme.
While horror films have almost become mainstream viewing around the world, horror books are slightly less prominent — even if they are potentially more frightening than films. After all, while a film can be viewed in roughly two hours, a book usually takes a few days to finish — let alone longer, if a reader needs to slowly muster up the courage to get through it. And while visuals of a film are handed to you, your imagination can really have a field day with the words you read on a page. Which means that, just like a malevolent spirit, the sense of horror can linger for longer.
Here are seven of the best Scandi horror books that'll give you proper chills — and we don't mean because of the snow:
'I Remember You' by Yrsa Sigurdardottir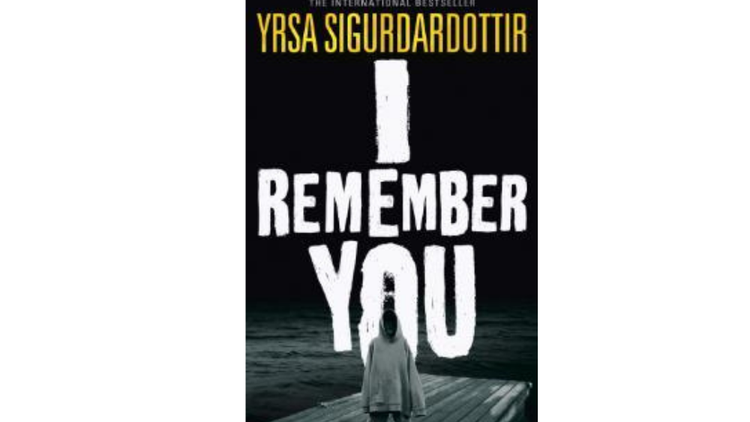 Set in a remote part of Iceland where there is no electricity and no means to communicate with the rest of the world, the environment plays a big part in setting the tone of this quintessential ghost story. Yrsa Sigurðardóttir doesn't rely on gore in this book, instead she focuses on creeping the reader out by using sounds, shadows, and even smells. The resulting tale will make your skin crawl — even more so when you find out that the village where the book is set is an actual place. Gulp.
Written as a double narrative that alters with every chapter, the plot is built on seemingly unrelated mysteries. The first of the narrations is in a rather predictable format: three friends travel to a remote place to renovate an old house, only to discover that they are not alone. A sinister presence is making it clear that they are not wanted there, but what happens next is far from formulaic... In parallel, a young doctor across the fjord is investigating the suicide of an elderly woman - only to find out that she was obsessed with his own now-deceased son.
Each of these equally frightening tales are enough to get your heartrate up, and when combined, provide page after page of never-ending dread. And they make I Remember You a book that, just like the title, you will remember — whether you want to or not.
'The Lost Village' by Camilla Sten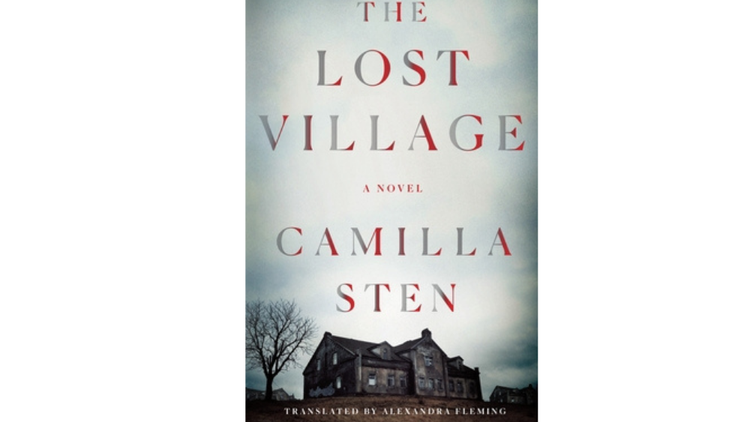 Described by critics as The Blair Witch Project meets Midsommar, the book centres around documentary filmmaker Alice, who is obsessed with an old mining town dubbed The Lost Village. In the first of a series of misguided moves that will have you yelling "don't do that" at the page, she decides to travel to the village that is known not for its amazing rock finds but for the fact that, 50 years ago, its entire population vanished without a trace. Alice is driven by personal motives, as her own grandmother grew up in that village and her family members were among the residents who disappeared. Once at the location with her documentary film crew, sinister things start happening and from there it's all systems go for horror and tragedy.
A slow burn of a book in which the town itself becomes one of the main characters, Sten's excellent distribution of dread throughout the book keeps you at the edge of your seat, praying that what once was lost may never be found.
'Let the Right One In' by John Ajvide Lindqvist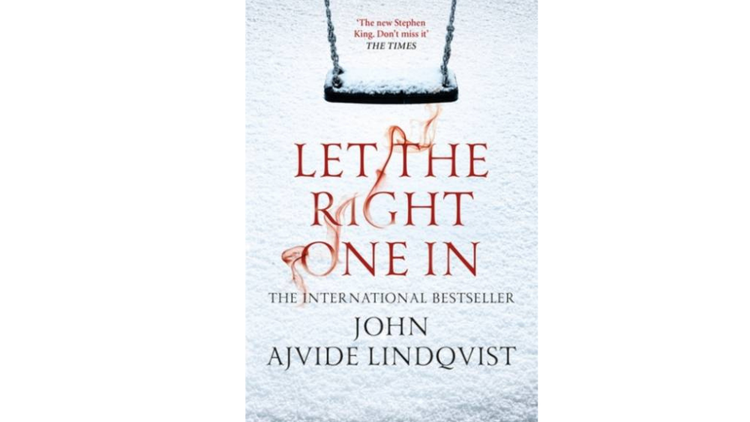 Unbelievably, the man who is considered Sweden's foremost horror writer used to be a stand up comedian. But perhaps a career in examining human behavior to seek out the funny bits explains his intricate knowledge of human emotions, which he uses to substantiate his horror-filled plot lines.
Let the Right One In is Lindqvist's debut novel, and if it sounds familiar, it may be because it was turned into a critically acclaimed film in 2008, with a subsequent US adaptation coming out two years later.
The novel follows the relationship between two lonely adolescents — one a solitary victim of classmate bullying and the other a vampire trapped in a forever-young human form.
While holding the garlic and wooden stake clichés at bay, Lindqvist manages to simultaneously deliver a terrifying tale of the blood-sucking undead, while crafting a subtle and moving portrait of solitude and the human need for connection. A beautiful read and an equally scary one, Linqvist's book is the right one you should let into your horror library.
'Collected Swedish Cults' by Anders Fager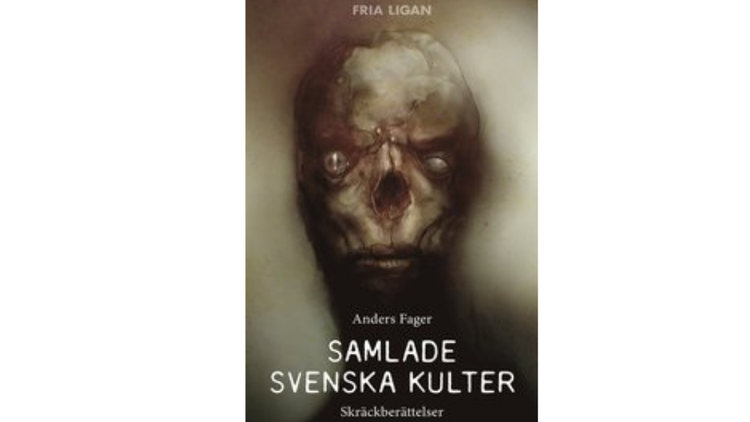 Anders Fager is not only a Swedish horror writer specialising in modern urban horror, he also brings worlds to life through game design. So it is fitting that he is more than adept at creating worlds that feel both familiar and other worldly.
First published in 2011, Fager's Collected Swedish Cults is a collection of stories in which he has crafted a world that is both terrifying and strange — and frightfully reminiscent of the one we actually live in. By contrasting the familiar everyday with the horrors that lurk in the shadows, Fager's great storytelling highlights how much we may be cohabiting with the unnatural, monstrous and scary without even being aware.
Fager's writing is in itself worth the read, thanks to his ability to capture the tone and realism of each scene with perfect accuracy, all while keeping the creep factor running. As a collection of stories that has created its own cult following, this compilation deserves a prime spot in the best of contemporary Swedish horror.
For some fans, the most horrific aspect of the book has been its demand for patience, as the collection has been published in French and Italian but never in an English translation. But fear not: Collected Swedish Cults will finally be made available in English in 2022.
'Trolls' by Stefan Spjut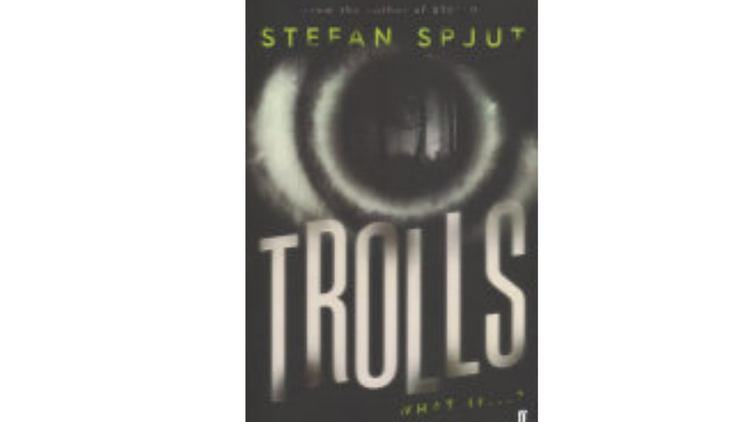 Ever wondered if Trolls really exist? In Stefan Spjut's latest novel, he explores a world in which they not only exist in their full menacing glory, but are also capable of changing physical form. Oh, and the food group they crave is filed under "children".
Trolls' protagonist is a cryptozoologist (first presented in Spjut's The Shapeshifters of 2015) who believes in malicious trolls. She is living in self-imposed isolation, for reasons which soon become clear. In Trolls, Spjut crafts a world inhabited not only by the title creatures but also by demons, extra large wolves and cult leaders, all of which work together to create a deeply disturbing view of what might be happening in worlds that exist beyond our understanding.
A supernatural thriller full of ancient folklore and timeless gore, the book is as dark and unsettling as the forests in which it is set, and this complex tale will continuously surprise you with its contagious sense of irrational fear.
'The Chestnut Man' by Søren Sveistrup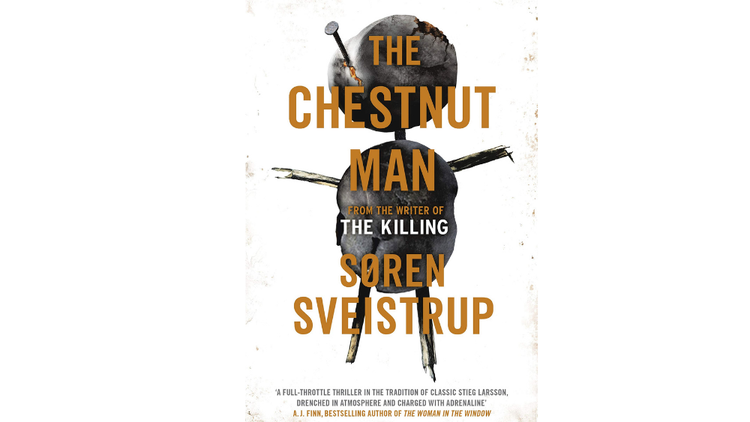 The Chestnut Man focuses on a serial killer who has been terrorising Copenhagen and eluding the police for years. The killer is so named because of the calling card that he leaves behind at each crime scene: a handmade doll made of two chestnuts and matchsticks. The book was made into an original horror series that recently came out on Netflix — an unsurprising, if awaited, return to the screen for its author, Soren Sveistrup, who created the Danish Scandi Noir series The Killing over a decade ago.
Though bearing qualities that absolutely classify the novel as Scandi Noir, the graphic descriptions of gory murders, gruesome amputations, mangled corpses and brutally mutilated bodies happily help to quantify this as a horror novel.
With the tagline that reads "If you find one, he's already found you" this book will have you glancing over your shoulder and we guarantee that you'll never look at chestnuts in the same way. Come Christmas, you might still think twice about roasting any on an open fire.
'Handling the Undead' by John Ajvide Lindqvist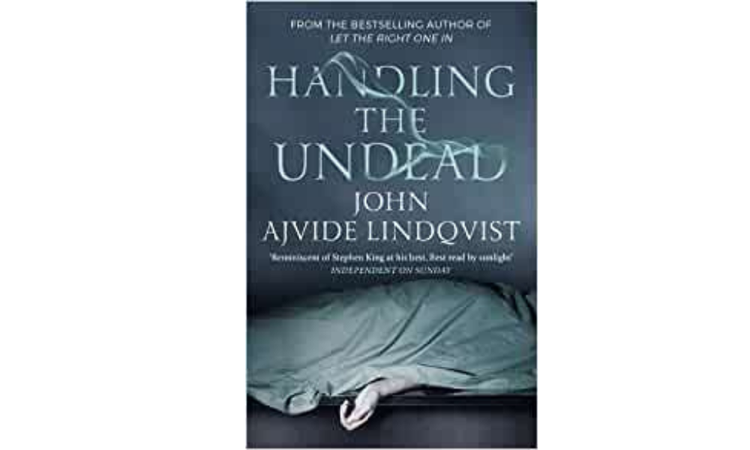 Lindqvist? Again?! Yes, the author of Let The Right One In deserves another spot on the list for this, his second novel about the unexplained revival of thousands of dead people in Stockholm.
As the undead return to life, the horror isn't found in what one might imagine would be the gore that accompanies zombie corpses, rather, it is present in the way that society treats — or "handles" — the undead. If these revived bodies are not aggressive or dangerous, what do their lives and presence mean to their loved ones , to relatives, to society? Do they count as human beings?
Almost soberly ungratuitous bar a few gory passages, the book is a testament to Lindqvist's ability to hold a mirror up to society, to dare readers to glance into their own actions and values and to ask themselves "what would I do?"
With themes covering grief, loss and mortality, this second book of Lindqvist's is bleak and essential reading for all horror fans, and one that will leave you wanting more. Which is a good thing, as by virtue of being both prolific and constantly delivering the highest standard of writing, Lindqvist has written many more horror books than could easily have a place on this list.