We dissect the locations that stunned the front row during CPHFW
Upon the imminent return to physical runways during spring/summer 2022, Vogue Scandinavia has the scoop on the most impactful venues used during Copenhagen Fashion Week. From museums to factories and urban mountain sports facilities – these were the locations that took our breath away:
Rotate at Tunnelfabrikken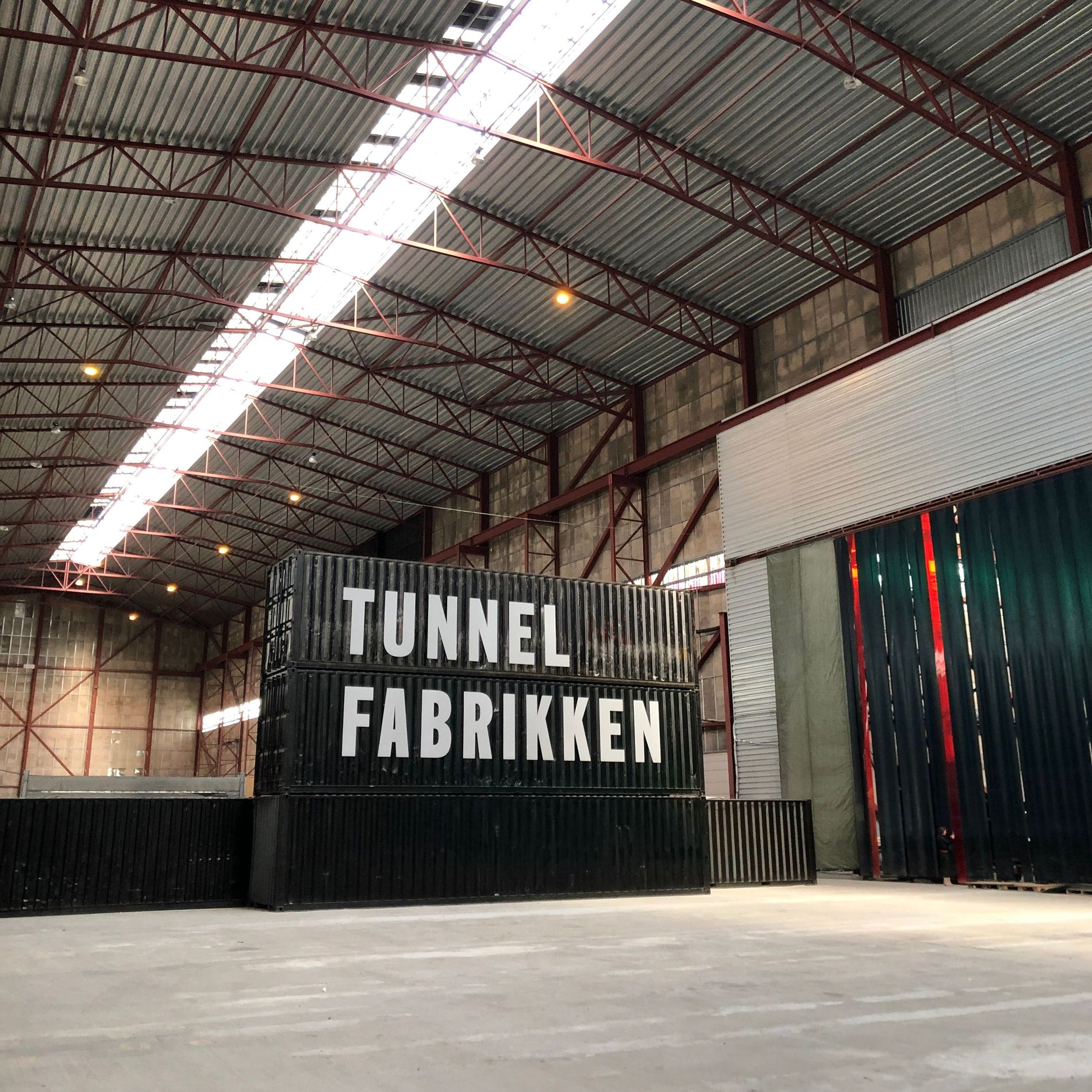 Photo: Rotate
Rotate creative directors Jeanette Madsen and Thora Valdimars have had their eye on Tunnelfabrikken as a runway venue for a while because of its dramatic size and industrial interiors. So when they learnt that the venue was undergoing significant renovations in the near future, they jumped on the chance to use it. " We were looking for a super spacious venue, and we wanted something with a raw and industrial feel," they tell me.
Together with their in-house team, the simple but effective set design of vintage sports cars was finalised. The sound felt quintessentially Rotate and came courtesy of DJ Georgia Palmer, while the venue perfectly contrasted the glamorous looks.
Skall Studios at Den Frie
Photo: Den Frie
Since their first show in August 2020, Skall sisters Julie and Marie have used their own studio as their show location. "We like the intimate touch that it gives the audience being in our personal surroundings," they tell me. However, this season the Danish brand decided to change things up by opting for the historic venue Den Frie. "It just has exceptional architecture, beauty, and depth." Working with Femme Régionales on the minimalistic set design created by artist Danish Linda Weimann – mirroring the swooping shapes of their show accessories – and DJ Christian d'Or to create the sound, Skall Studio's runway show embodied the brand's feminine yet minimalistic expression.
On a final note, they express their joy of hosting a physical show. "It feels fantastic to finally being able to show our collection without boundaries. As debutants during the pandemic, we've had to create our first shows on the terms given by the COVID-19 situation, but this time we feel freer and loved showing our collection on our own terms.
Ganni at CopenHill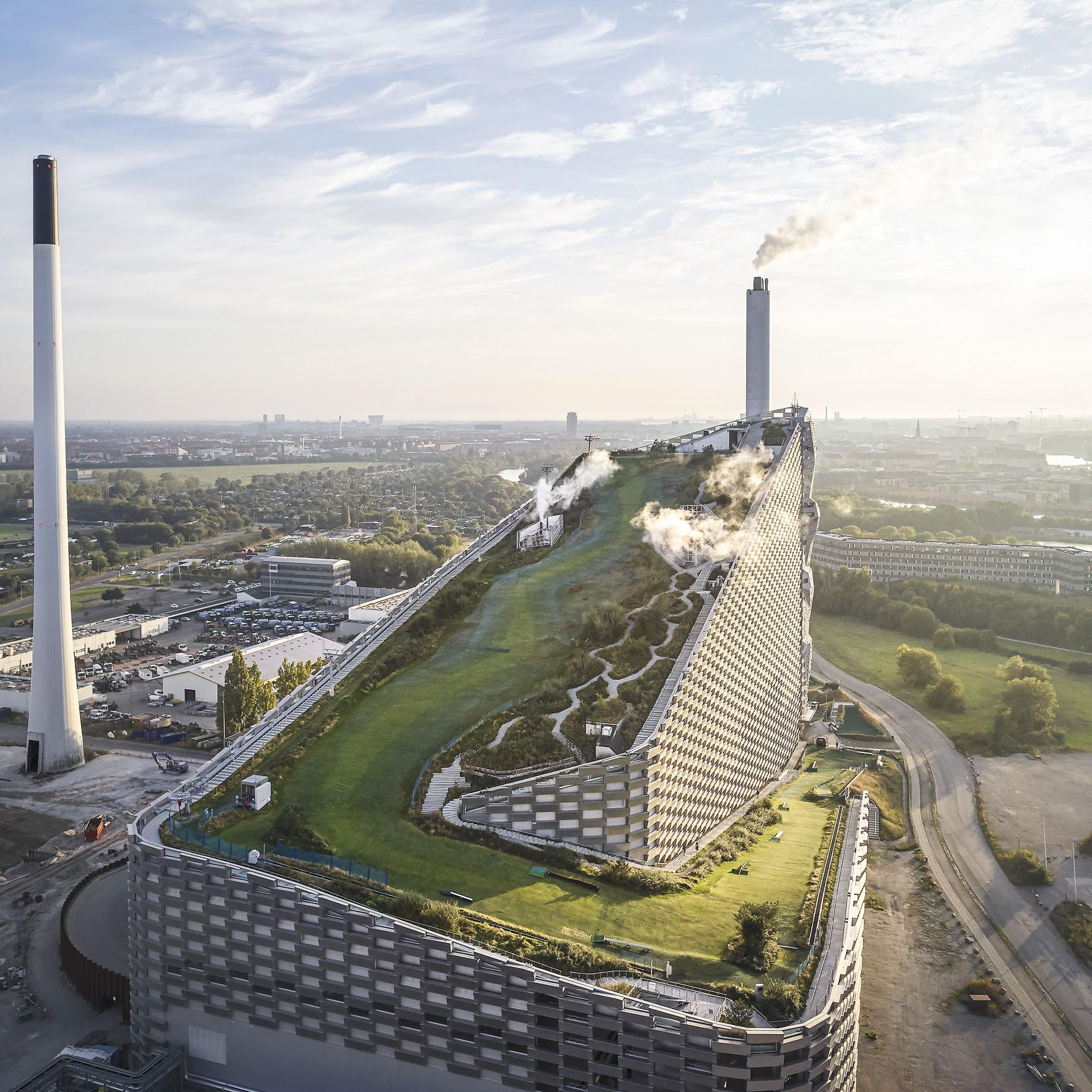 Photo: Ganni
This season, Ganni wanted to take their runway show to new heights. Literally. Showing among the clouds at CopenHill by Bjarke Ingels the crazy high ski slope served as the perfect backdrop to the brand's latest collection, 'Higher Love'. "Last year really made us stop and think about the important things in life. As a company, we learned we need to be better at telling the world what we're all about, our goals and journey to becoming a more responsible version of Ganni," creative director Ditte Reffstrup tells me. And the venue fitted the brief, as it hosts a waste-to-energy power plan which helps Copenhagen to meet its goal of becoming the world's first carbon-neutral city by 2025.
Reffstrup was thrilled to finally be able to host a physical show again. "I can't explain how happy we are. There's nothing like the feeling you get after a show. All that work and love that goes into it and it's all over in 15 minutes. We had our digital experience too, with 3 fun days in the run up to the show and a live streaming so that our community could be a part of it. We're very lucky. It feels so good to be back."
Saks Pots at Arne Jacobsen's house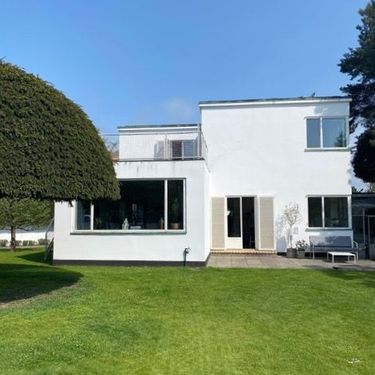 Photo: Saks Pots
"Arne Jacobsen was a big source of inspiration for us when designing this collection," creative directors Cathrine Saks and Barbara Potts tell me. "We generally feel very connected to his work, and have always felt inspired by everything he had his hands on no matter if it was drawings, furnitures or buildings." In love with the minimalistic look of his private villa built in 1929, the duo decided to choose the almost 100 year old home as their venue. "The architecture seems exactly as modern as it was back then," they say "Creating things that last is one of the most difficult tasks as a designer." Due to the wonderful location the duo didn't feel any need to work with a set designer. "Paying tribute to the work of Arne Jacobsen we don't want to change anything he already made so beautiful for us."
Used to hosting big gatherings for their runway shows, Catherine and Barbara muses on why they felt so much joy from hosting a small gathering. "After several months in lockdown, everything that gives us a sense of things being back to normal feels amazing." This time, because of corona, they decided to do a very intimate show with less than a 100 guest, "Which is very new to us, but we were exited to try this format as well."
Soeren Le Schmidt at The Old Music Theatre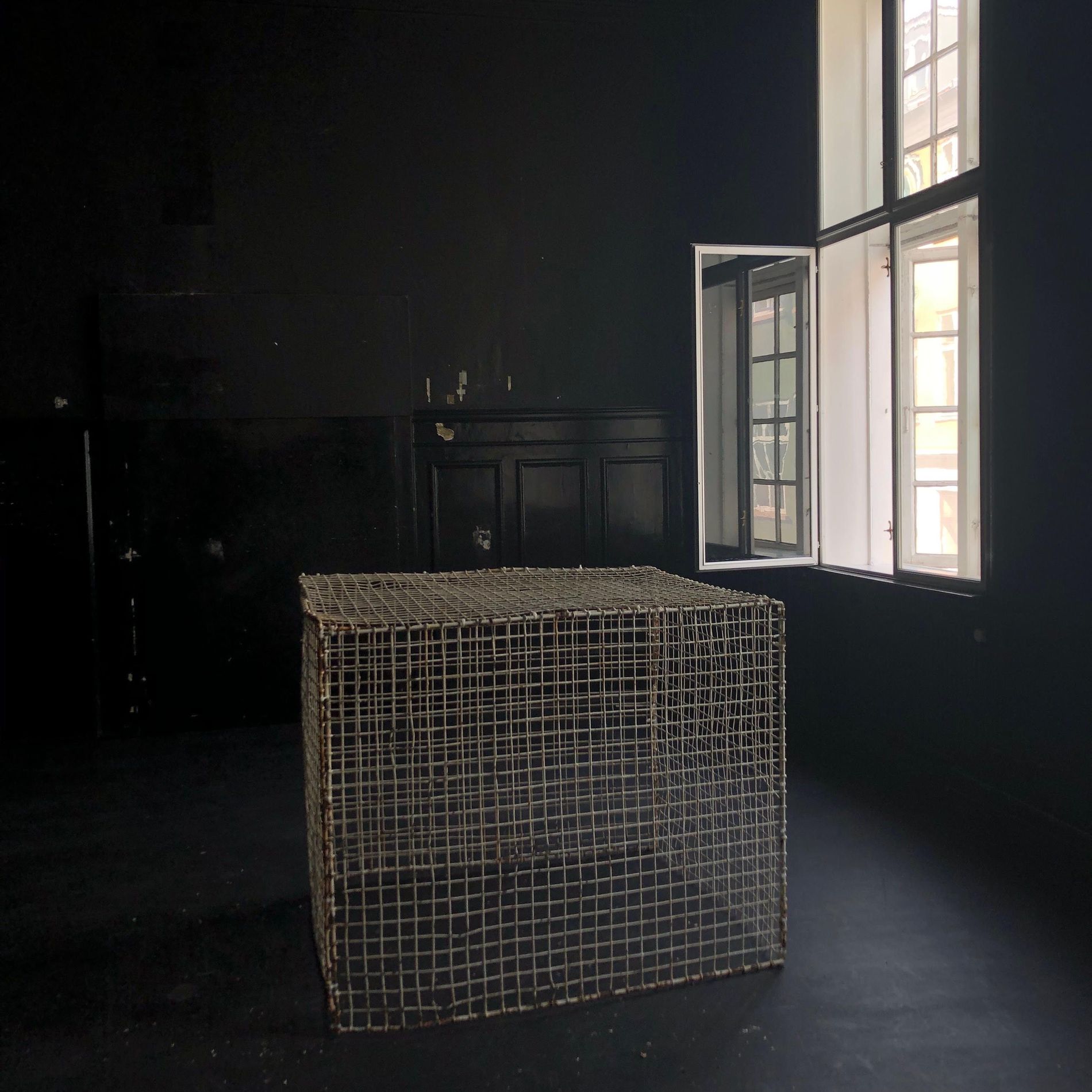 Photo: Soeren Le Schmidt
Speaking to Soeren Le Schmidt about the venue of choice for his eponymous brand this season, it's no surprise that the enigmatic designer has found a hidden gem in the Old Music Theatre. "I chose it because nobody knows about it. In Copenhagen there are so many hidden places nobody knows about and I love to develop the," he tells me. Collaborating with Alton&Heim – who are based in the same building as the venue - the furniture company provided seating and a post show reception space. The designer continues, "I have also made some couture dresses out of Alton&Heims old furniture fabric which will be exhibited after the show.
A lover of contrasts, the setting perfectly matched Soeren Le Schmidt's collection this season. "Í like the old destroyed dusty location combined with any old-school tailored suits and dresses."
Soulland at Royal Arena Copenhagen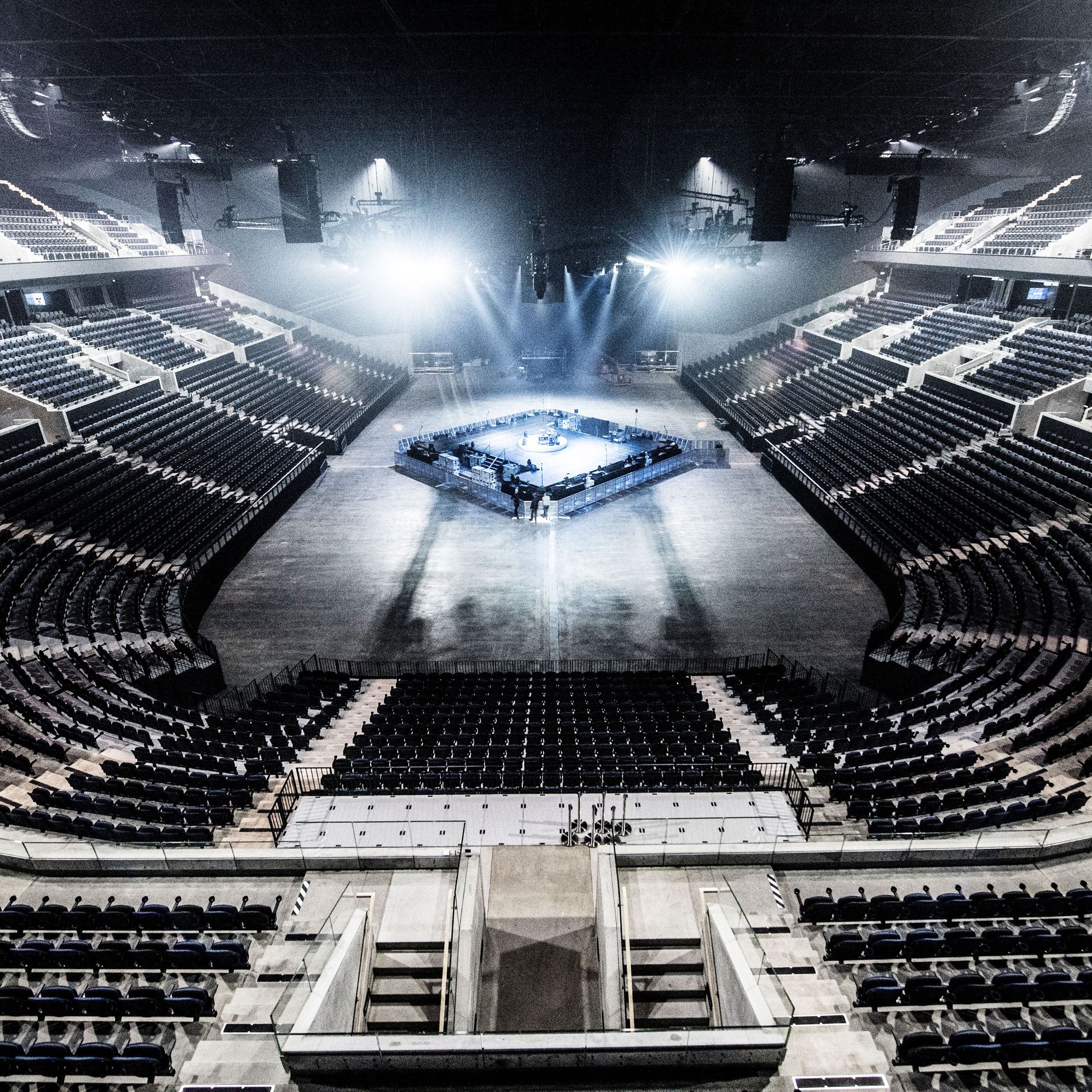 Photo: Soulland
"The reason why I chose Royal Arena was because I wanted the biggest location in Copenhagen. That's just me being honest," creative director Silas Adler tells me. Soulland never works with set designers. As Silas tells me, "we always try to keep things simple and have one element that's very clear." Music, however, is key to the brand. "It's almost as important as the clothes and the cast. I always start working on that three months before the show. It's one of the first things I start working on." Working with two close friends who he used to DJ with "'back in the days" he tells me how they work to embody the mood of the show through sound – which is kept secret even from CEO Jacob Kampp Berliner. "It's the black box of a Soulland show."
Returning to a physical show was "probably now of the most exciting things I have done with Soulland for such a long time," he tells me. "I have never felt such an urge to do something physical as I did before the show. I was very excited to show people where I am as a designer at the moment because sometimes it feels as if people try to put Soulland in a box, and I'm trying to redefine that."
Malaikaraiss at Statens Museum for Kunst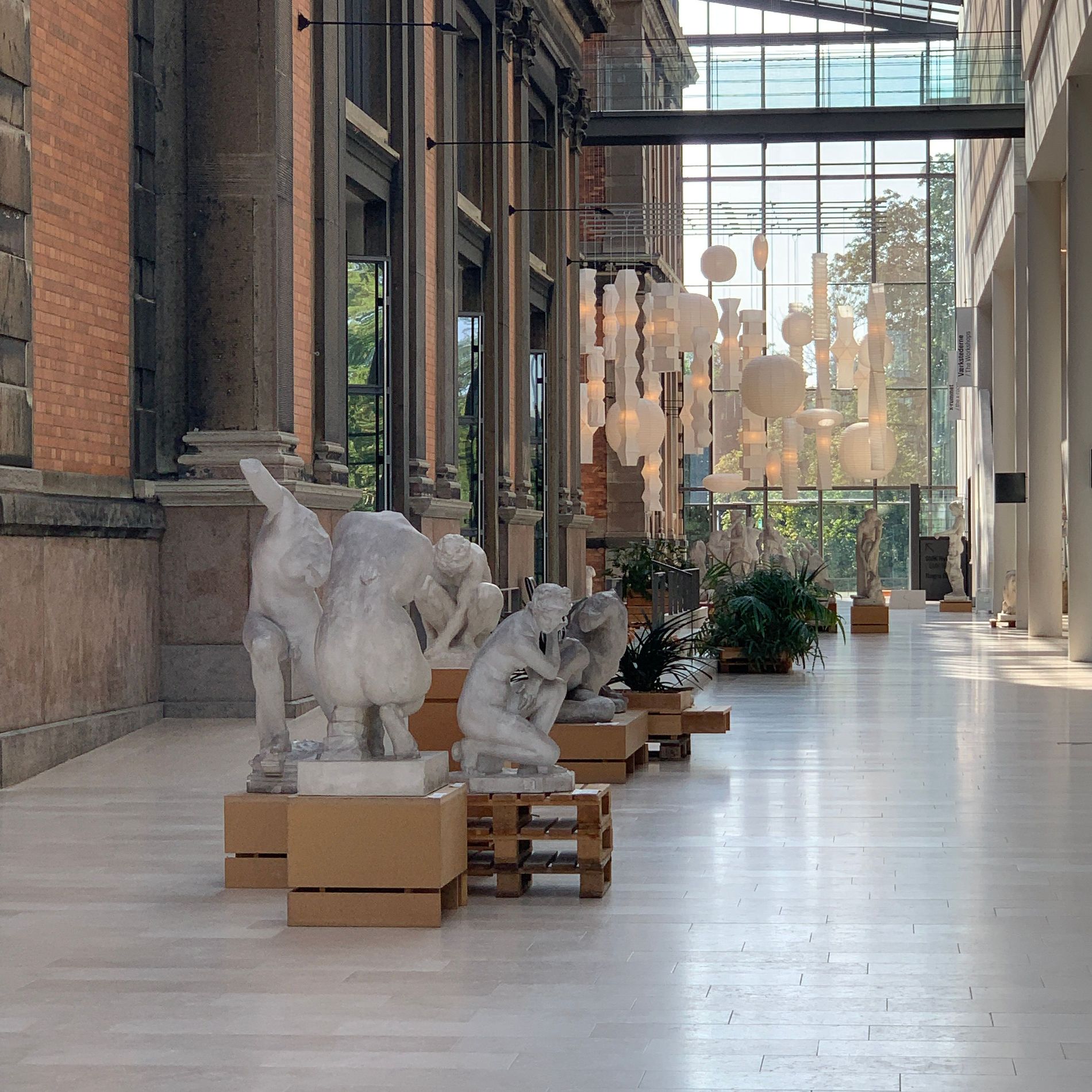 Photo: Malaikaraiss
Last year, designer Malaika Raiss visited Statens Museum for Kunst during Copenhagen Fashion Week and felt immediately inspired by the beautiful daylight in the vast sculpture hall. "The combination of such a huge historical building but this calming vibe at the same time, was just amazing and I knew this would be the ideal venue for our first physical runway show," she tells me. Using the museum set-up and working around that, this season continued last years idea of merging virtual and real life through a combined show and video installation.
 As for music, the show mix was done live by Berlin DJ Susanna Kim. "We are always trying to find tunes that are empowering, with a catchy rhythm but kinda unexpected at the same time." And to finally show live again felt like a relief for the designer. "As much as I love artsy digital presentations, to actually the collection walk on a runway and the audience reacting to that is giving me life!"
Samsøe & Samsøe on Reffen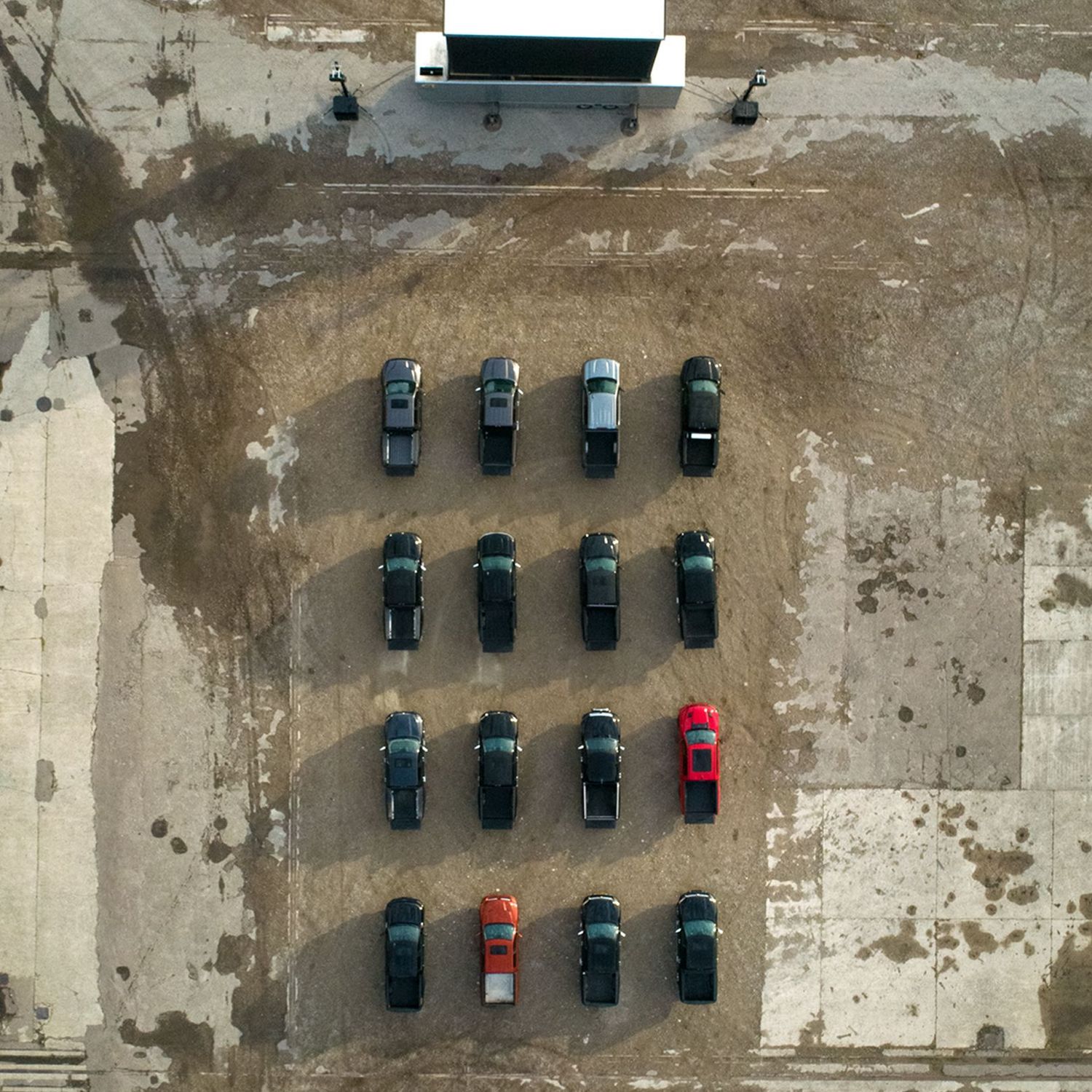 This season, Samsoe & Samsoe was looking for something raw, monumental and brutalist. A venue to to contrast the young, wild and free spirit of the brand's SS22 collection. "That euphoric feeling you get from watching the movie," intermediate head of design Gitte Wetter tells me. Coming up with the drive-in set design in-house, the team drew inspiration from the 1970s and 1980s for their modern twist on a "drive in cinema". 
On opting for a merger of a digital and physical event, Ditte tells me that "As a brand, we're proud to continue on with a hybrid showcasing. We're a big player with an international acknowledgment so the bar is set high. We want to be able to cater to the ones not being able to travel by showcasing a fashion film whilst still giving the guests of CPHFW a physical venue they won't forget!"
Remain Birger Christersen at Nikolaj Kunsthall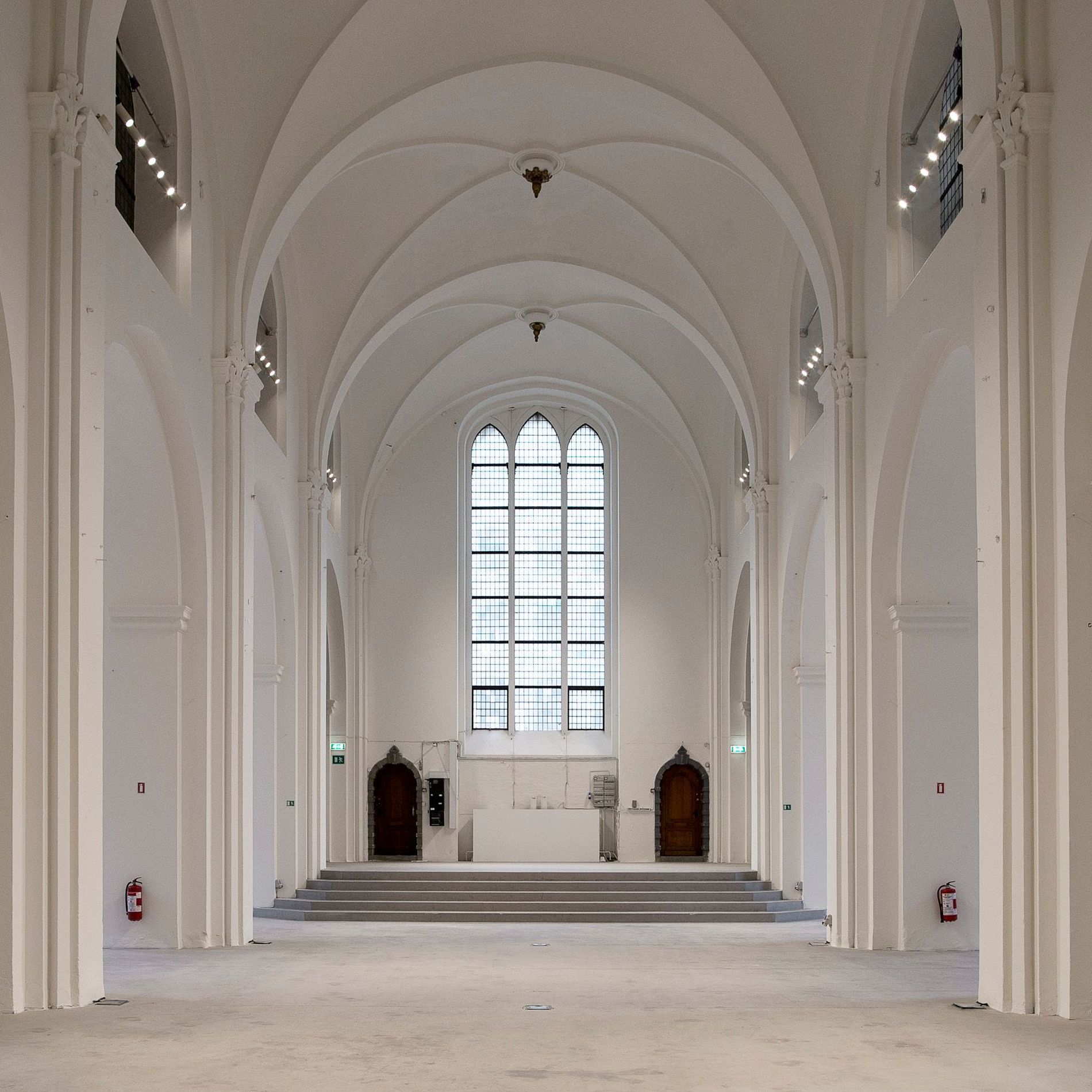 Nikolaj Kunsthall - Remain Birger Christersen's venue for CPHFW. Photo: Nikolaj Kunsthall
CEO and Creative Director, Denise Christensen loves Nikolaj Kunsthal. "It has that gallery blank canvas feeling, but you still feel like you are inside of a church. It was the perfect setting for our show this season," she tells me. "There's something about presenting in an art space that really makes you focus on the details and appreciate the collection like you would a piece of art."
Knowing exactly what they wanted to do based on the theme of the show, Remain decided to do their set-design in-house this season. As for setting the mood, the sound was designed by Esben Weile Kjær. Christensen tells me that 
"the music takes you to church and back to the 90s." Normally working with presentations, Denise was excited to yet again experience the buzz and energy you feel after a runway show. "The anticipation and the atmosphere is electric at fashion shows."