With six months of darkness, a moody landscape and a mythology based on Norse monsters, it's little wonder Scandi movies know how to make you scream
Scandinavia has a strong cinematic tradition that covers all bases, ranging from the standalone filmmaking of Ingmar Bergman to the artistic rules of the Danish Dogme-95 Manifesto. And with our weather and landscapes capable of creating the bleakest of backdrops, it should come as no surprise that our region has also produced a decent amount of horror films. After all, our respect for all things fearsome predates even the Vikings — themselves a rather scary bunch.
In ancient Nordic mythology, the monsters sound about as terrifying as anything Stephen King could invent. Looking for Norse mythology's answer to the walking dead? Our draugrs have got you covered. Need a wolf so gigantic it makes a direwolf look like a chihuahua? Step on up, Fenrir. Whatever your monster fancy, we've got it. We've got trolls, dwarves, and even dark elves who originated as maggots (yep) on the corpse of the first Norse giant. Ew. Fast forward to the present day, and our scary traditions and folklore are still appreciated and pop up when you least expect them. Take Finnish death metal band Lordi, for example, whose monster-masked style won the hearts of Eurovision — and the world.
But back to the films. Ranging from the uber-gory to the comedic, from the utterly terrifying to the emotive and including everything from vampires to inventive uses for whale-catching tools, Scandinavian horror is a veritable smorgåsbord of movies that'll make every day feel like Halloween.
Here are some movies we think you'll enjoy sinking your teeth into. We'd be horrified if you didn't.
Let the Right One In (2008)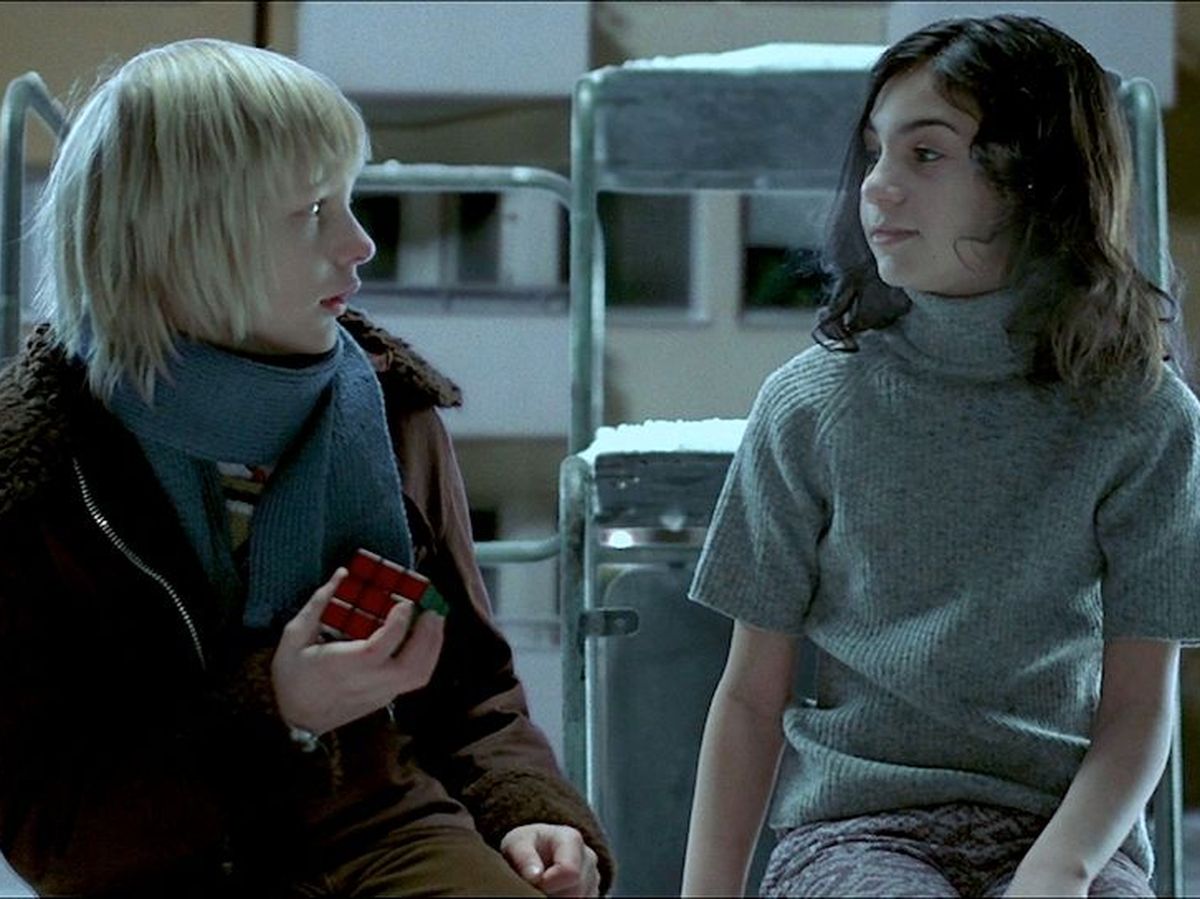 Photo: Let The Right One In
Possibly the best-known of Scandinavian horror films, 2008's Let The Right One In is a masterpiece of cinema - both within and beyond the horror genre. Based on the novel by John Ajvide Lindqvist, who adapted his own book for the screen, the story centers around two lonely children — one who is being bullied and whose parents have split up, and one who turns out to be an ageless vampire trapped inside the physical body of a child.
Avoiding any Dracula-esque banalities, the film more than delivers a healthy dose of terror as the bodies start piling up. And, more empathetically, the film gives audiences an at-times painful view of the isolating feeling of being an outsider that often escorts children on the brink of adolescence.
The film's title references the rule that a vampire must be invited into a room before it can enter one, and the movie was remade in the US as simply Let Me In in 2010. As with many adaptations of Scandinavian films, the American version benefits from the strength of the tale, though lacks the Nordic nuance that gives the original its bite.
Antichrist (2009)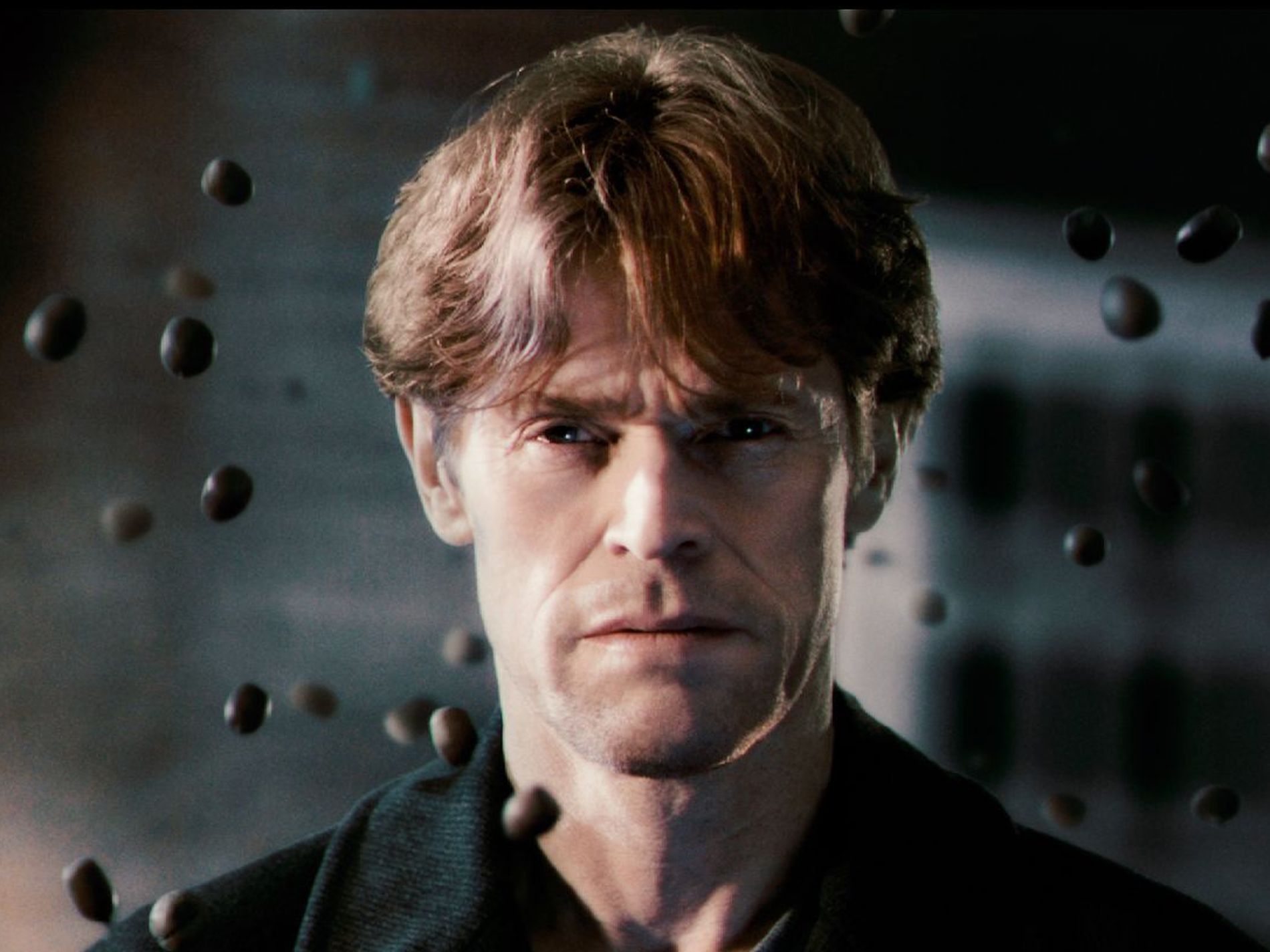 Photo: Antichrist
When a film is best defined as an experimental psychological horror film, you know your amygdala is in for a ride. Infamous Danish director Lars von Trier first started writing Antichrist while hospitalised for depression in 2006, and the film is one part of his "Depression Trilogy", which includes Melancholia and Nymphomaniac.
The film centres around a grieving couple played by Willem Dafoe and Charlotte Gainsbourg, whose performance earned her the Best Actress accolade at the 2009 Cannes Film Festival. Distraught and disconnected after the tragic loss of their toddler, the couple head to the woods in the hopes that a visit to nature will help them restore some positivity to their relationship.
What happens in the forest, however, goes from bad to unimaginably worse and the often unwatchably gruesome scenes (which include genital mutilation) make this one of the most shocking renditions of what is essentially couples therapy gone wrong. With its increasingly disturbing brutality and psychosexual violence — legend has it that several audience members fainted at the premiere — the film gives a rather damning view of human nature. And as von Trier said himself, of all his films, this is the one that "comes closest to a scream".
Midsommar (2019)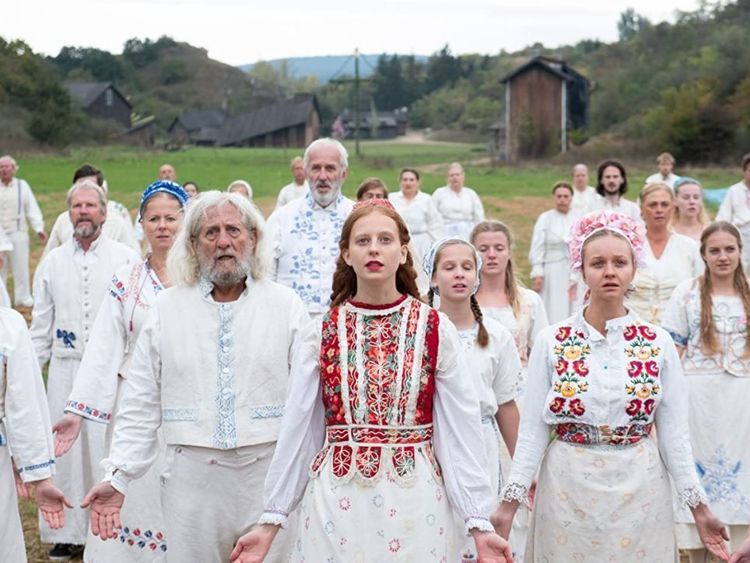 Photo: Midsommer
Ah, Midsommar. The film that has single-handedly done more damage to the Swedish tourism industry than any other film in the history of cinema. Written and directed by Ari Aster, who made the terrifying Hereditary in the previous year, this 2019 folk horror takes place at a midsummer festival in rural Sweden, when all should be light, fun and celebratory. Instead, it's a never ending macabre nightmare, and as the tension builds, the locals get creepier, the traditions get weirder and the dread gets more intense.
Looking beyond the sheer horror, this a brilliantly paced and crafted film, which makes innovative use of a "Chekhov's Gun" — the dramatic principle for a traditional three-Act structure which says that a gun seen in Act 1 should be used by Act 3. The gun in Midsommar is a bear and, well, it's safe to say that what happens in Act 3 is as far from a Winnie The Pooh anecdote as you can get.
Having written the film after ending a relationship, Aster has called Midsommar "a breakup movie" — which is a bit like calling Jurassic Park a film about a mosquito. More truthfully, the film is properly disturbing, with even its star, Florence Pugh, saying that she needed to be particularly aware of maintaining her own mental health during filming. And the fact that the action unfolds in stark daylight, throwing the entire "bad things happen in the dark" creed out the window, makes this movie even more terrifying. There is literally nowhere to hide from the terror under the never-setting, bright summer sun.
Trollhunter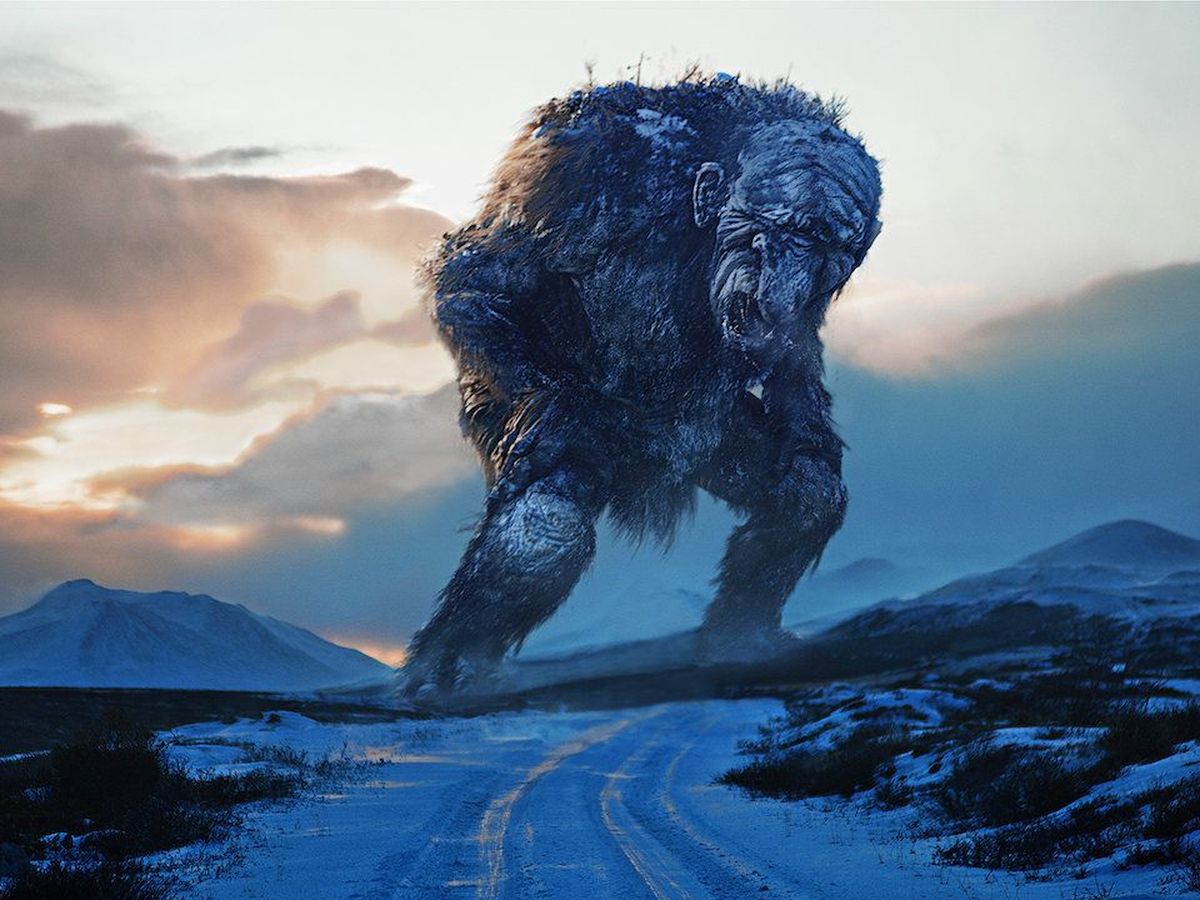 Photo: Trollhunter
Before the advent of the internet and the anonymous, mean-spirited wordsmiths in the comments sections, trolls were best known as large creatures from Norse folklore who dwell in mountains and don't particularly love humans. And in this 2010 film, the trolls show why that feeling should be mutual.
The storyline follows a group of student conservationists who head on a journey to investigate what they believe are mysterious bear killings in Norway, only to come across a man who monitors troll activity for the government. So far, so ridiculously folklorish, but do not be misled by the seemingly fairytale-like synopsis. The trolls in the film are disgustingly terrifying — huge, ghoulish and repulsively scary — and the film delivers a truly entertaining thrill of a watch.
Shot in a documentary style à la Blair Witch Project, this cult Norwegian film is in itself a worthy ode to the history of troll mythology. Add in a healthy amount of dry wit and some well-delivered mockumentary footage, and it's difficult to not be impressed by how terrifying it actually is to see fairytales come to life.
Valhalla Rising (2009)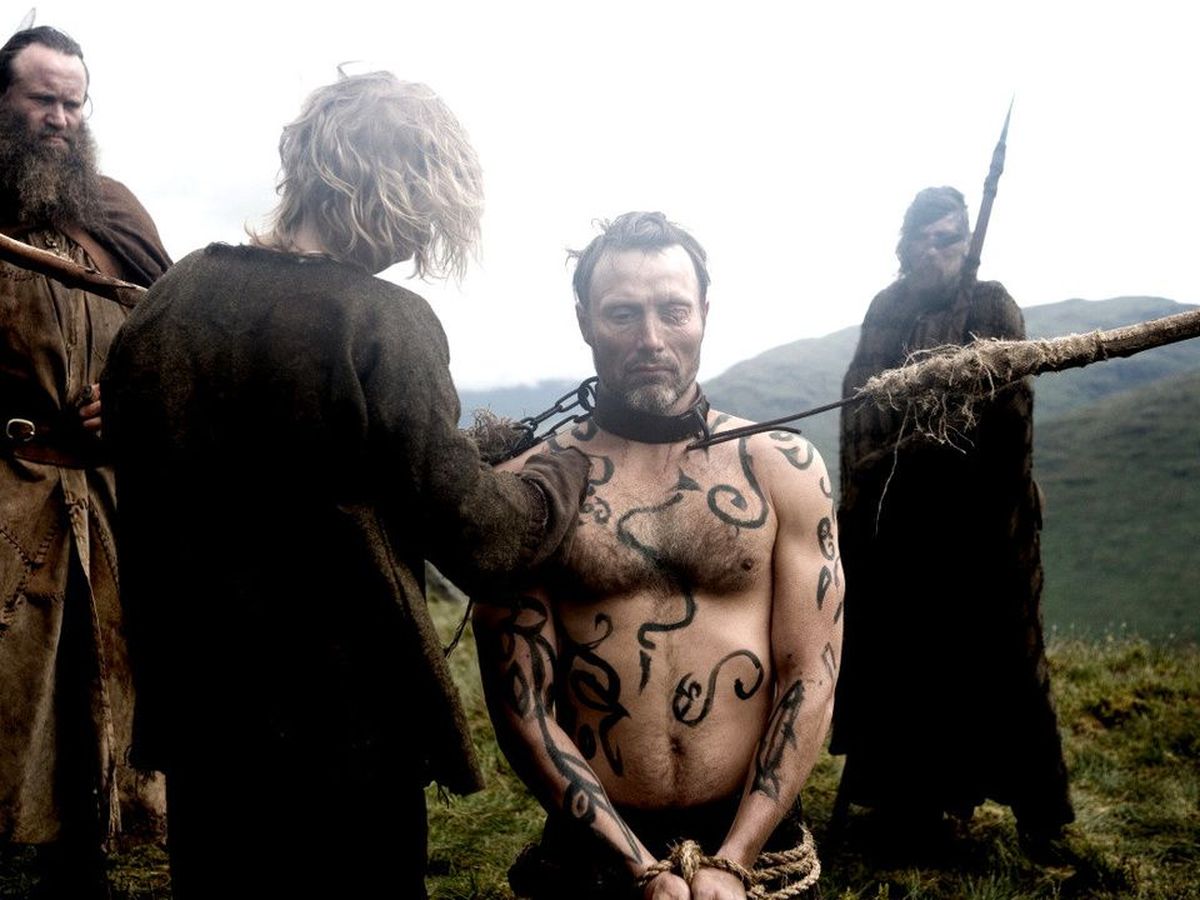 Photo: Valhalla Rising
Danish director Nicolas Winding Refn has created this deeply violent and uncompromisingly dark fantasy set in the bleakness of 1,000 A.D. The film stars one of Denmark's greatest exports, Mads Mikkelsen, as a mute Norwegian prisoner who escapes his pagan captors, only to wander into the company of some Christian Vikings. The group, all Scots, are about to start a crusade to Jerusalem and accept the loner into their midst, unsure if he is a representative of heaven or hell... Mikkelsen is eventually given the name "One-Eye", in a nod to the garish scar that has closed up one of his sockets.
Bleak does not even begin to describe the hellish journey that unfolds through grey skies, rusted lands and blood-red seas. The desolate landscape is unapologetically post-apocalyptic and the film is relentless in its desire to show that death is everywhere, as displayed in sudden outbreaks of hyper-violent gore.
One-Eye's muteness, stillness and concealed eye create an unnerving persona who instills a creepy paranoia in his travel companions — and in the viewer. Not knowing when the unhinged mute might snap and unleash his wrath keeps the tension turned up high for the entire film. Part horror flick, part action film, part history epic, Valhalla Rising is a morose nightmare of Viking proportions that will have you taking gulps of relief once it is over.
Reykjavík Whale Watching Massacre (2009)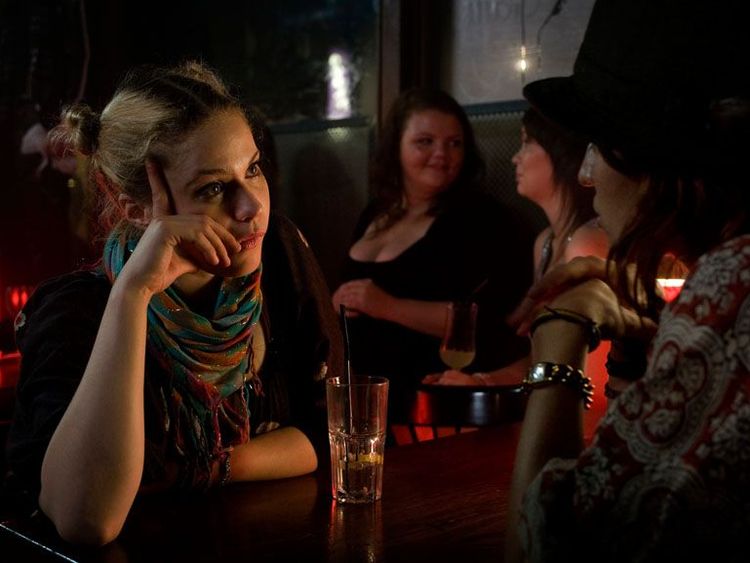 Photo: Reykjavík Whale Watching Massacre
Whale, whale, whale…what have we here? A niche Icelandic horror romp that has three names? That's right — the film in question is known as either Harpoon, Reykjavík Whale Watching Massacre or just Whale Watching Massacre, depending on where and when you might (ever) come across it.
Regardless of its title fluidity, the film is worthy of a spot on this list if only for the inventiveness of its over-the-top stunts and for showcasing more uses for a harpoon than you can poke a fishing rod at.
So, what happens? A group of people go on a boating excursion in Iceland for a day of sightseeing and whale spotting. The captain has trouble locating any whales, so he radios another ship for advice. Little does he know that the boat he has contacted is home to a group of maniacs who love nothing more than to slaughter people on their vessel, and the bloodbath begins as soon as the two ships make contact.
Is the film really the "best" of Scandinavian horror films? Perhaps not, but it's definitely one of the most unique, especially if you like your horror with a dose of dark comedy. In fact, even the national advertising campaign updated its posters to include the line "Should only be seen if you have a sense of humor." We think that's a good enough porpoise to watch it.
Dead Snow (2009)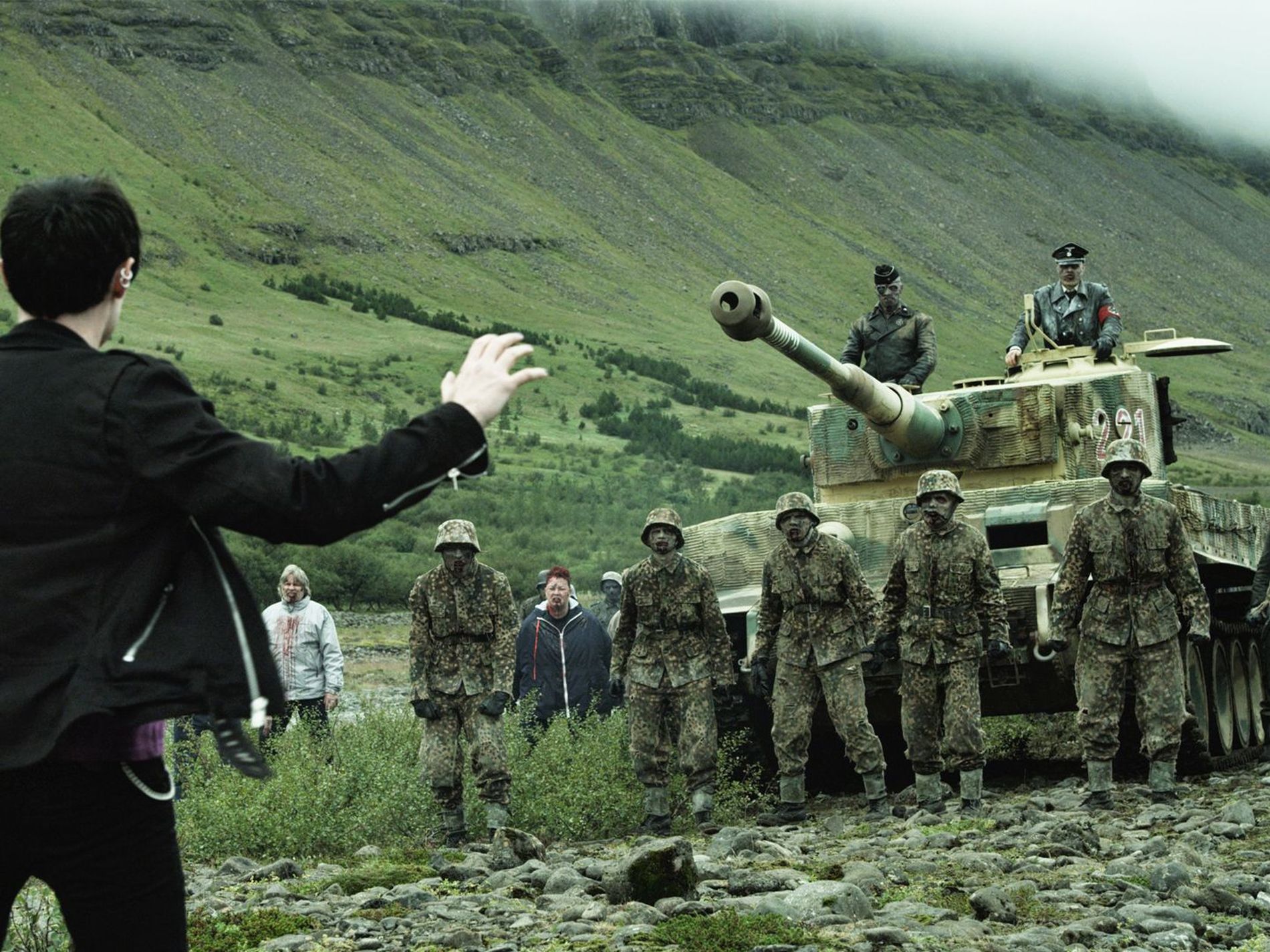 Photo: Dead Snow
No horror list would be complete without mentioning the 2009 Norwegian grindhouse flick Dead Snow. It's many things, combining an over-the-top zombie parody with rewritten history and Scandinavian folklore.
A group of medical students vacationing in a remote mountainous area of Norway find themselves face to face with a group of zombie Nazis who were, understandably, presumed dead. What follows is unadulterated gore and more gratuitous acts of extreme violence than you can count, involving dismemberments, torso-splitting chainsaw uses and just pure, gut-spilling, head-ripping savagery.
Beyond the theme-appropriate carnage, there is some unexpected enjoyment to be had in seeing those most heinous monsters of all time be subjected to untamed torment and reckoning. Nazis should remain dead, but if they don't, the only rightful retribution is what happens to them in this film.