While spending two years in Ingmar Bergman's home on Fårö, Vicky Krieps found her life reflected in her character's story arc. Speaking to Vogue Scandinavia, the actress explains what it was like to walk in the footsteps of the cinematic Goliath
On Fårö – an Island off the Swedish coast – the salty waves of the Baltic sea beat against rocky beaches while relentless wind sweep through naturally formed stone stacks. Barren fields, marshlands and sparse pine trees add to the atmosphere that influenced one of Sweden's most prolific filmmakers. This is the geography of Ingmar Bergman's home, where he lived, worked and died, and the setting of newly released film Bergman Island.
"It was intimidating in a way. It was definitely mysterious, and at times even scary," says Luxemburg-born actress Vicky Krieps about her experience shooting Bergman Island on Bergman's island. But she also looks back on the time she spent in the director's home fondly. "I would go and swim in the ocean every morning, even if it was 5:00 in the morning, even if it were 4:30 in the morning, I would go and have one swim, and then I would go work."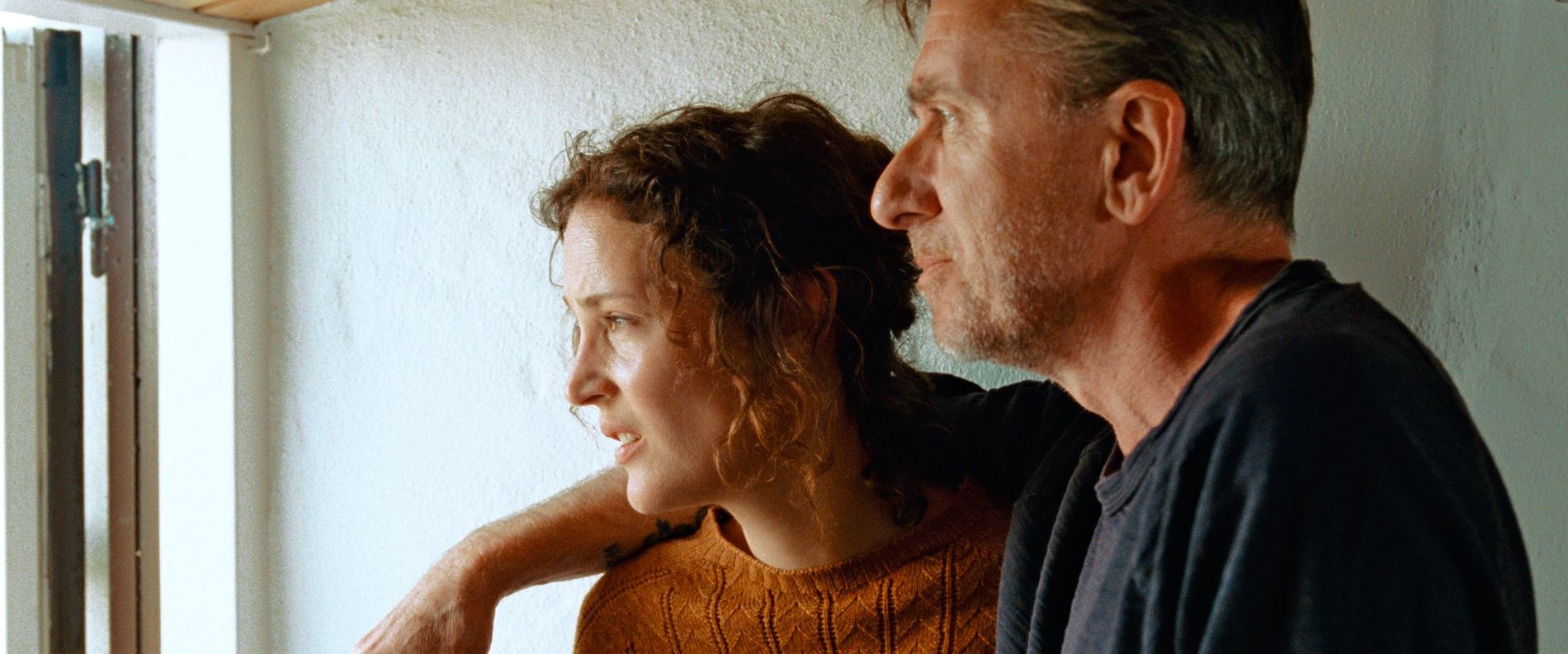 In the movie, Krieps plays Chris; an indie filmmaker married to a relatively famous director. The couple travels to Fårö for a summer by the Baltic sea to work on their respective screenplays. "Really, it's about a woman emancipating herself," says Krieps. Throughout the movie, Krieps character comes to terms with the fact that she has to find her own way in her work. Although unintentional, Bergman Island is a feminist story. "Chris has to learn to rely on intuition," explains Krieps. "And I think that's a very feminine trait. She is finding her own story."
After her success as Alma Elson in Phantom Thread, Krieps retreated from the sudden spotlights and Hollywood. "At the time, I would have these interviews, and it would be like we [the interviewer and Krieps] were speaking different languages." Instead of throwing herself headfirst into the media circus, Krieps decided to participate on her own terms. "I feel like I ended it myself," she says. "I remember trying to calm things down and take my distance, not to look at my emails or answer the phone every time it rang."
I remember trying to calm things down and take my distance, not to look at my emails or answer the phone every time it rang
Vicky Krieps
Shot over two years, the movie remained close to the actress through the tough and transformative time. "For a long time, I tried to pretend like Phantom Thread didn't change my life. But of course, it did," she says. "Suddenly, I had to figure out who I was in this world of acting. I have two small children, so I wasn't going to commute back and forth to Hollywood." Not only was she dealing with changes in her profession, but also in her personal life. "So much had changed and shifted. I broke up with a relationship. I had become a different person."
As it often does, art imitates life, and in the case of Vicky Krieps and Bergman Island, working on the story helped the actress come to terms with her stardom. "When I signed on, we didn't know who would play my husband. But I had to trust my intuition, just like Chris." Spending the first-year acting against thin air, Krieps found the experience cathartic.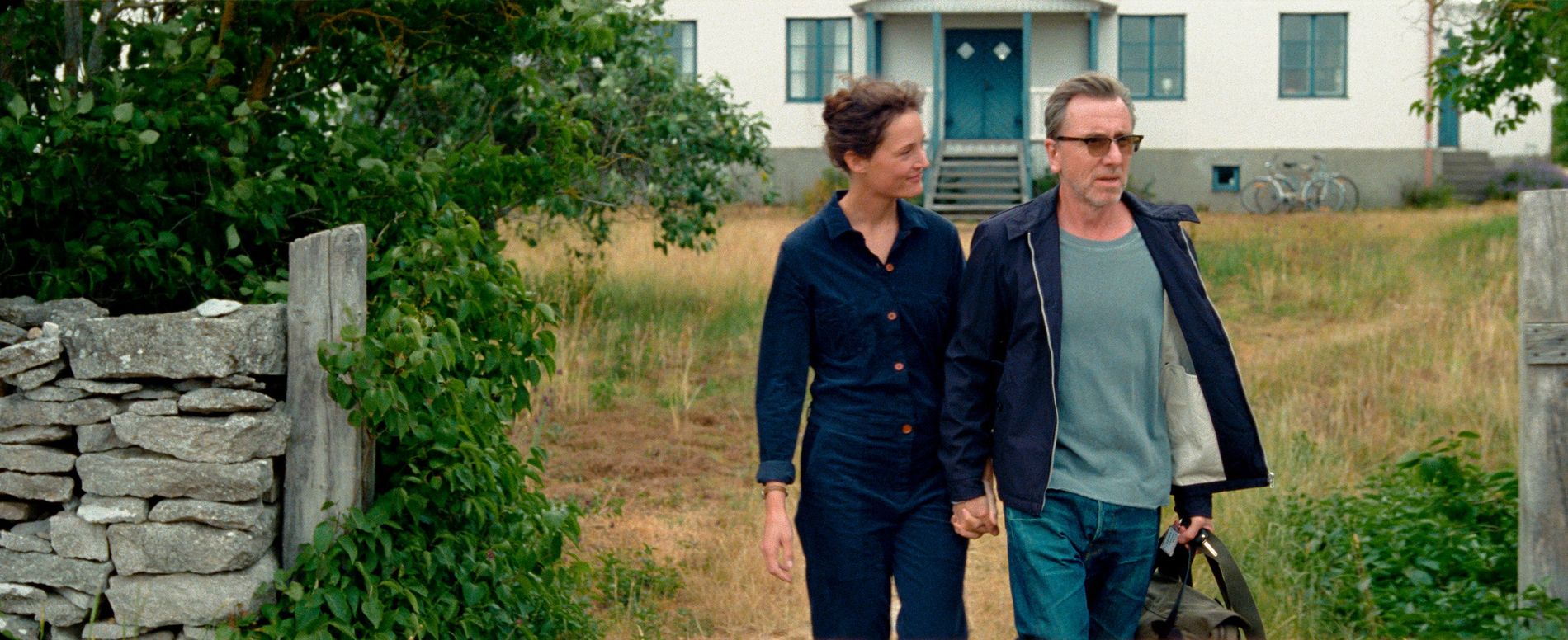 Yet, none of these changes is visible in the film. Krieps flow between emotional scenes – sometimes shot months or years apart – with ease in a masterful portrayal of womanhood. "I was really lost at the time." But the movie helped Krieps to let go and to trust her instincts. "I was given two years to reflect," she explains. "It was very hard to let Chris go because she was very much a part of my own life. It was hurtful because it was so personal. "
Ingmar Bergman originally came to Fårö in 1960, location scouting for Såsom i en spegel (Through a Glass Darkly, 1961). The island later played host to Persona (1966), Skammen (Shame, 1968), and En Passion (The Passion of Anna 1969). An inimitable character, his impact on the world of cinema is undeniable. Krieps, however, made a conscious decision to avoid any Bergman films when preparing for Bergman Island. "I don't know why, but I always had this image of Bergman being 'the man' of his own story. And I didn't want to show up to the set as this groupie or fan," she says. "In a way, I felt like David taking on Goliath."

But when Krieps arrived on Fårö, the Swedish director's presence was felt on set. "Being in his house, it was like meeting him," she explains. "I think because I didn't prepare, I would pick up on small things. I found myself thinking, 'This was the coffee machine he was using, or 'This was the chair he would sit in when working, it looks very hard; you know?"
Before her husband on screen was cast, Krieps would find herself pretending to be in dialogue with the landscape. "It was like speaking with Bergman's ghost in a way," she says of the experience. "It was amazing, beautiful, and scary all at the same time."