Take it from almost every brand showing at Oslo Runway: there's really no need to button up when heading out
It may seem contradictory, but sometimes, it's actually the lack of clothing that makes an ensemble covetable. At least if we're to take our cues from the most recent Scandinavian runways.
The Norwegian brands seemed to band together in support of the trend for Oslo Runway 2023. Envelope 1976 left its hoodies unzipped and the models barefoot, while Ilag partnered its billowing pink trench coat – held together by the top button only – with a colour-coordinated crochet skirt. At Woodling, a beige sleeveless blazer topped a tone-in-tone wrap skirt, and at Pearl Octopuss.y, fringe-trimmed suits were worn with nothing but the brand's signature sparkling brooches.
If these ensembles leave you slightly too bare-chested for your liking, why not meet the topless look halfway? Unbuttoned shirts were all the rage at Oslo Runway, with almost every show featuring its own take on the trend. At One & Other, founder Lene Henriksen left a white shirt completely unbuttoned, tucking it into a matching floor-skimming skirt, while Atelier Hinode held together its crisp poplin shirt with a black fabric rose.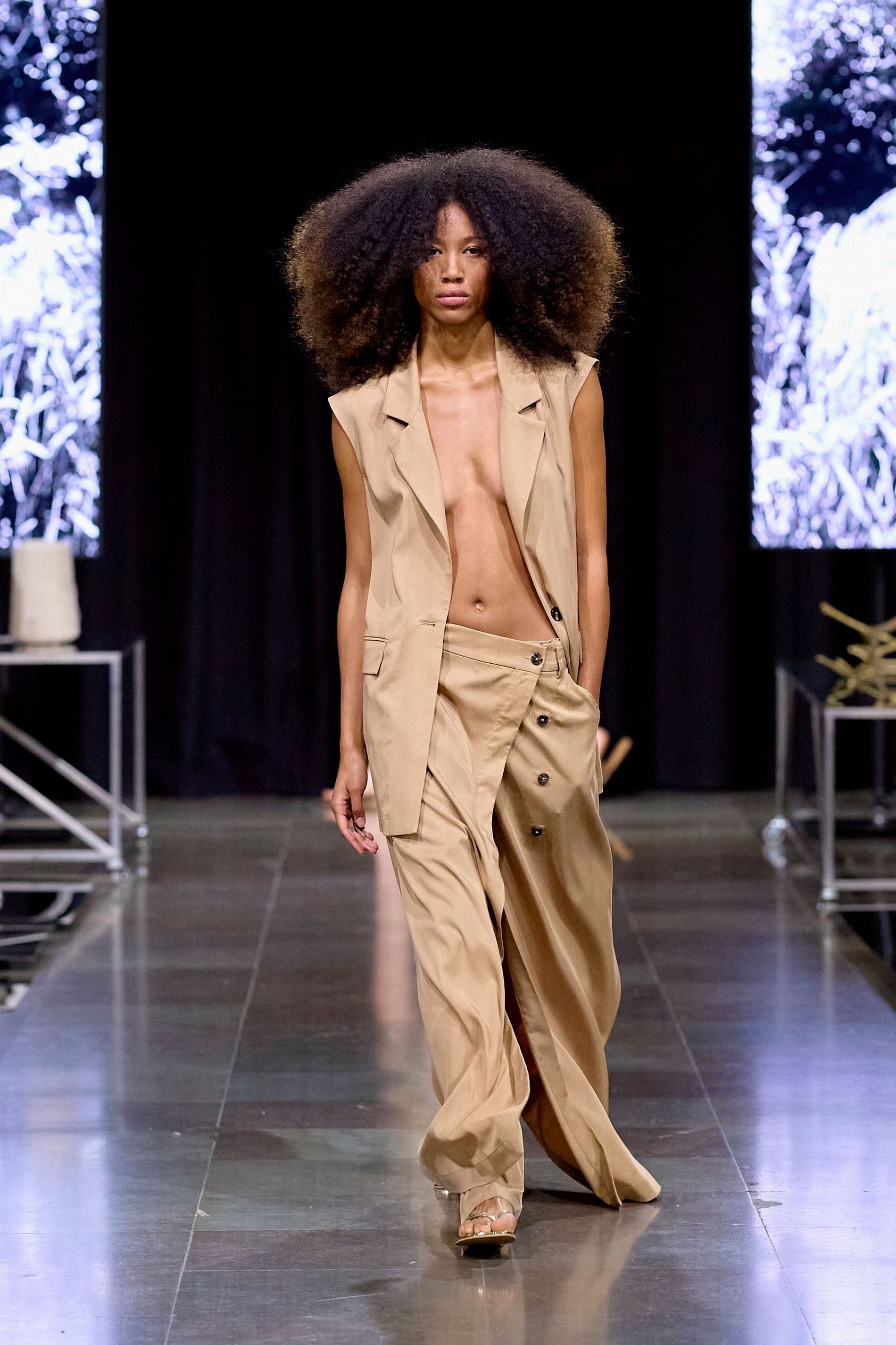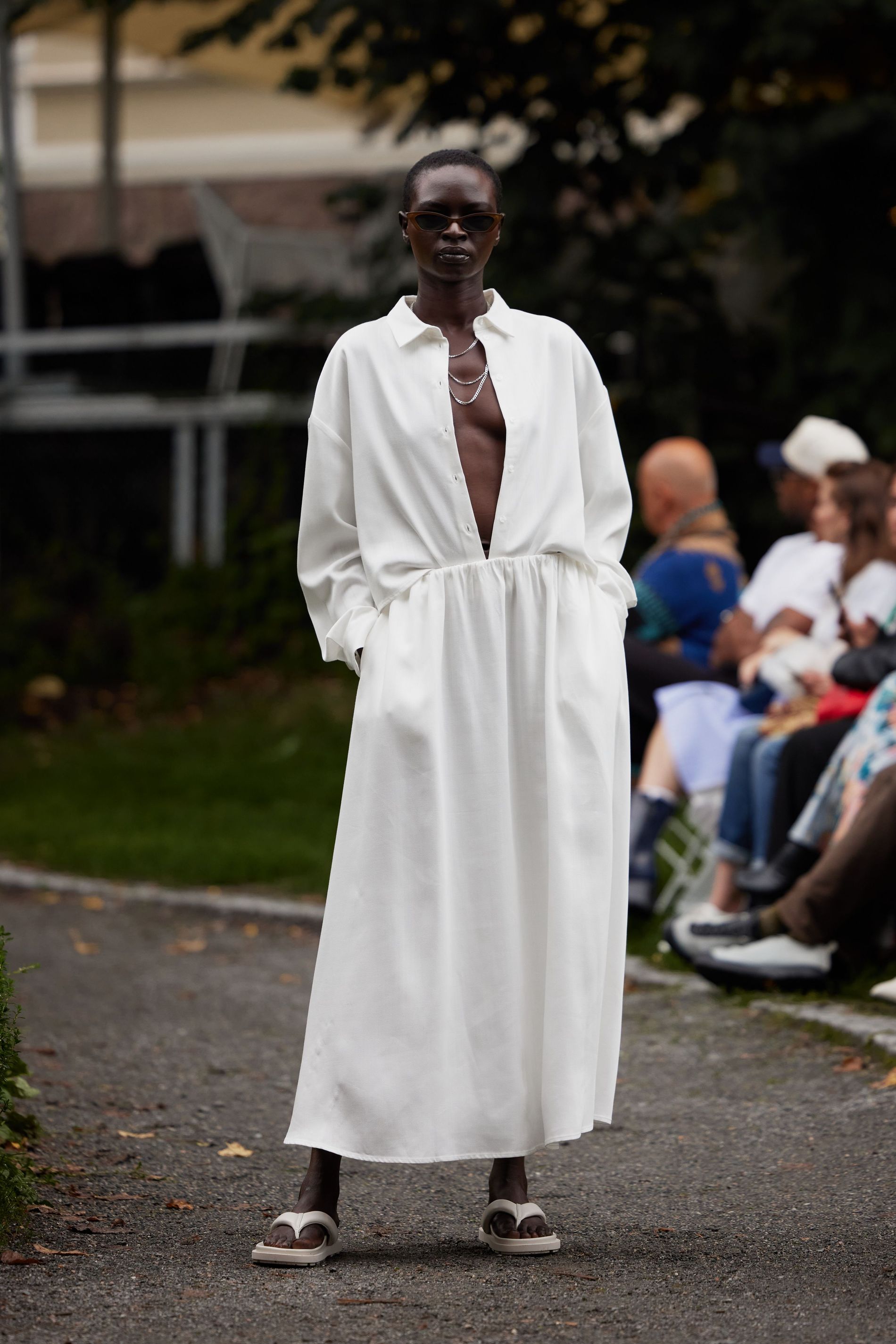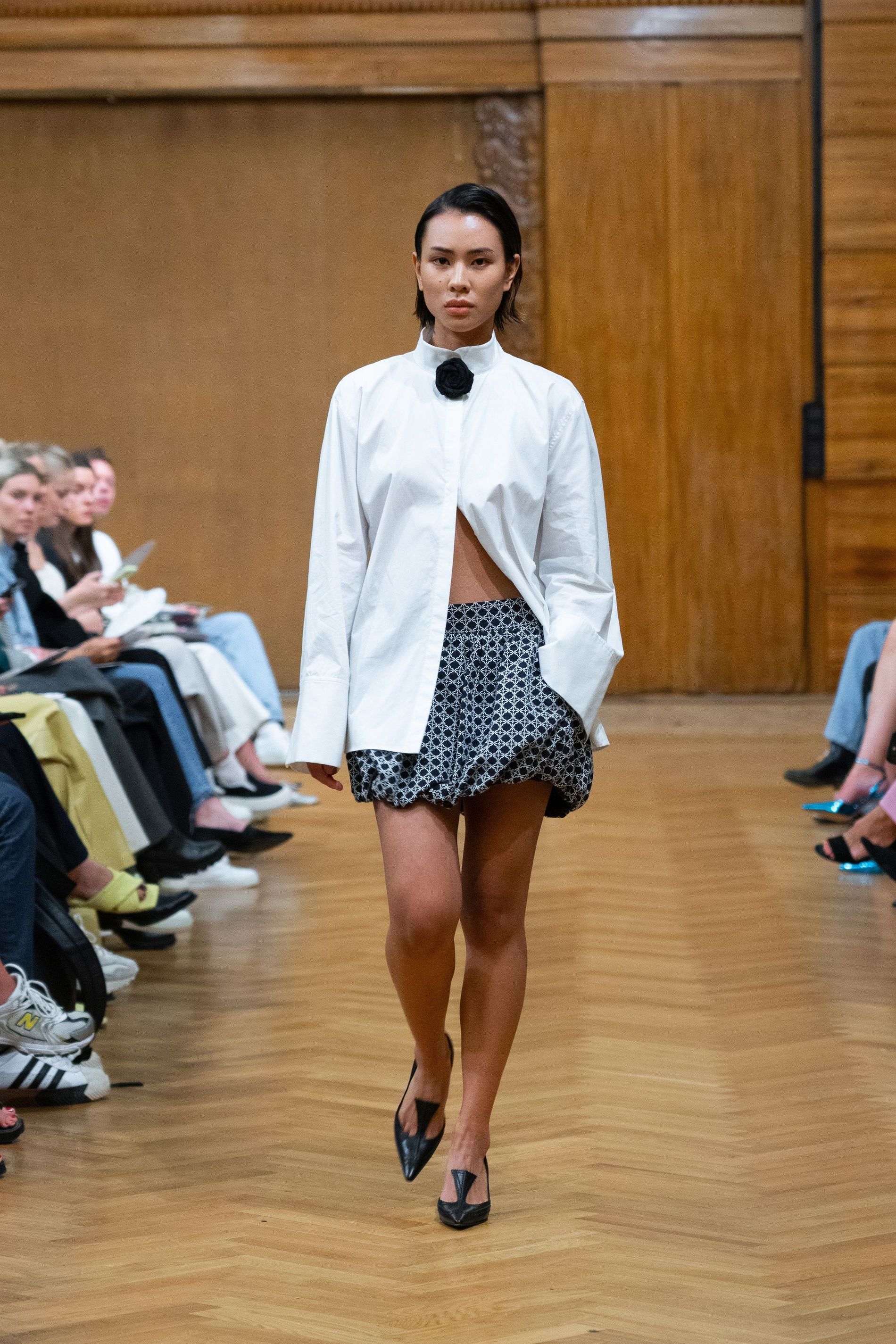 The topless, unbuttoned trend isn't a Norway exclusive. In Copenhagen, Ganni's models showed both midriff and clavicle, with a haphazard mix of top and bottom buttons fastened and unfastened. Either closed at the collar or sultrily secured at the waist – tucked in or left loose. Rotate (styled by Vogue Scandinavia's very own senior fashion editor, Maria Barsoum) paired its fuzzy floor-length coat with low-rise trousers and lent traditional tailoring a feminine twist.
Unbuttoning a shirt makes the overall look instantly feel more relaxed
Maria Barsoum, senior fashion editor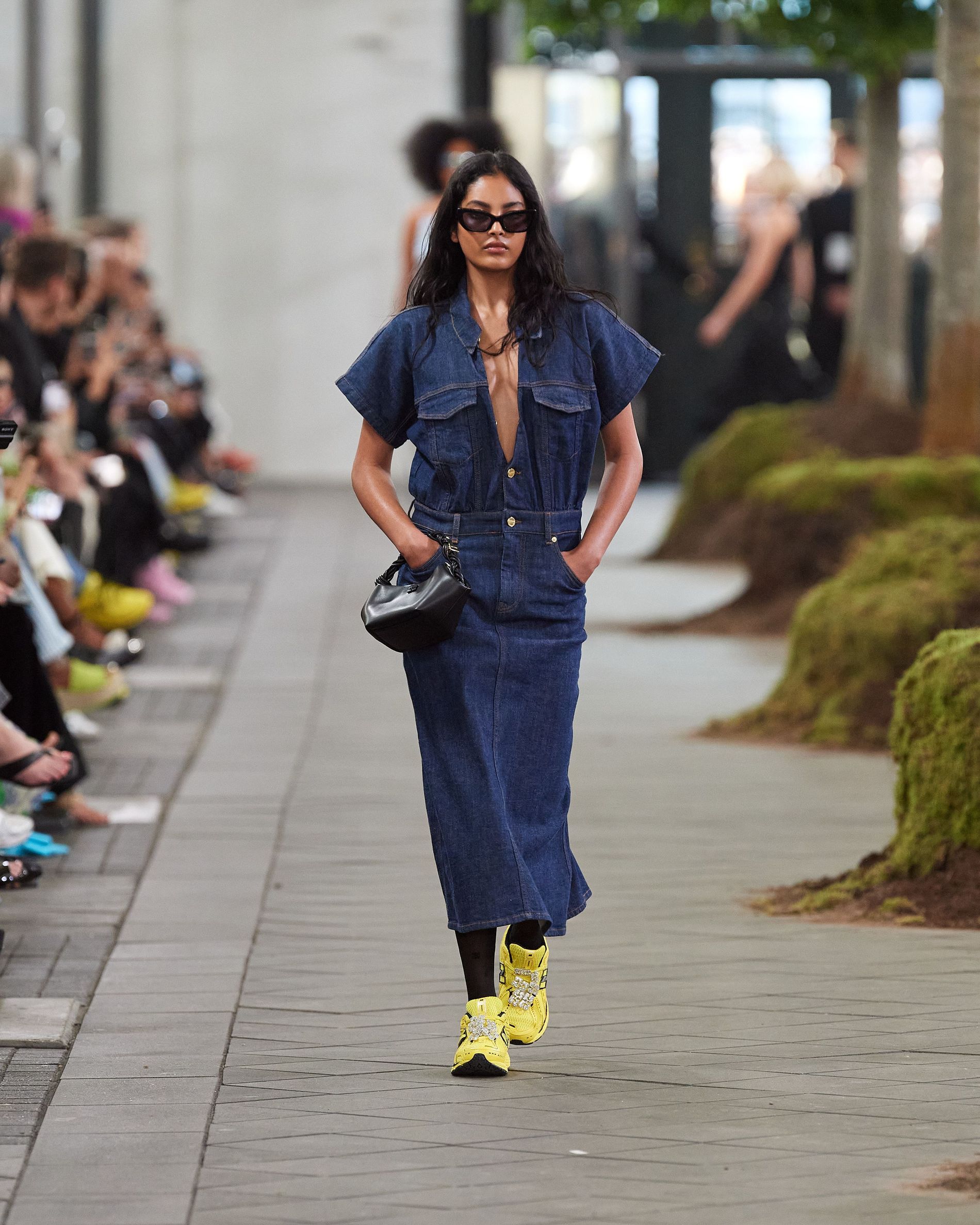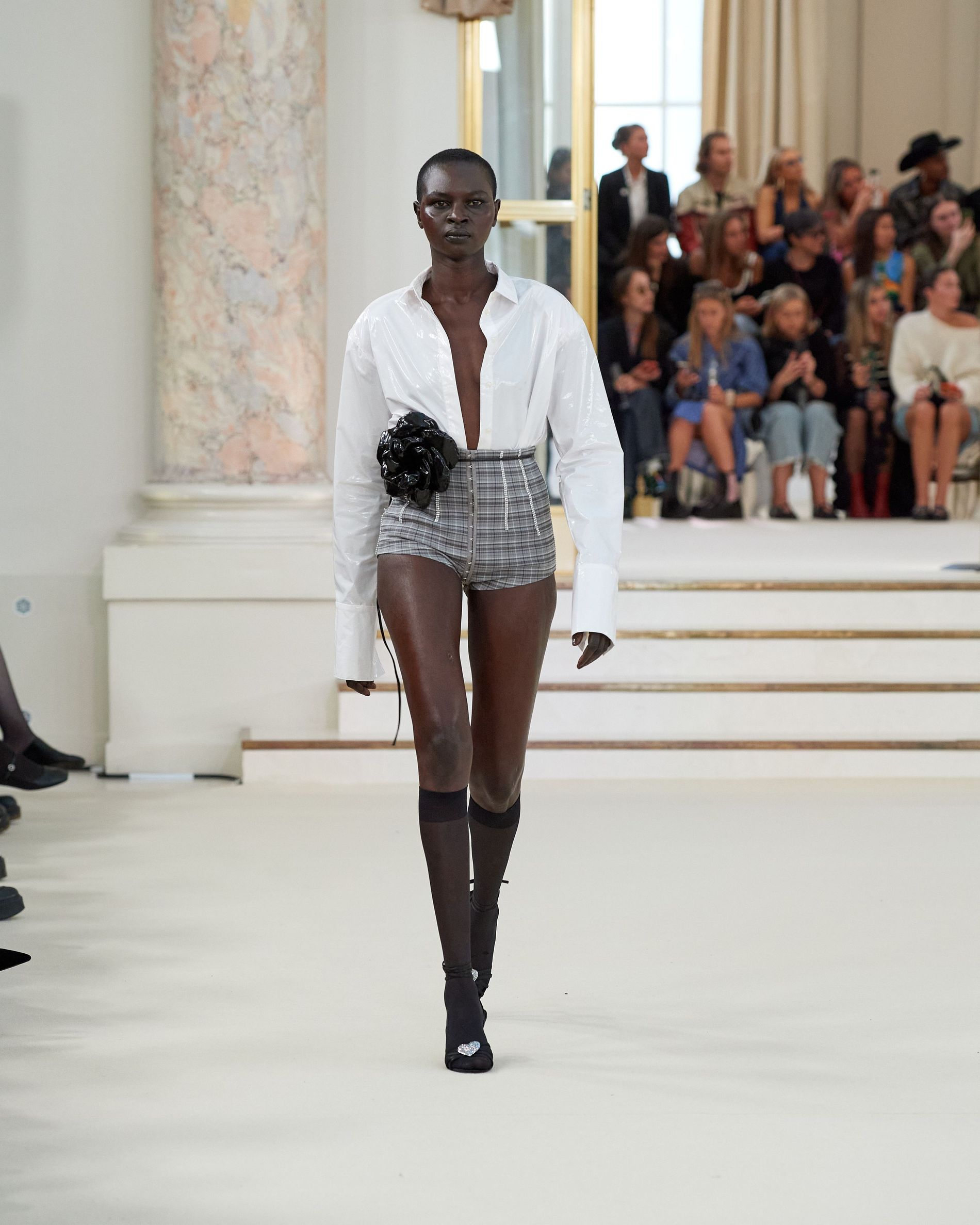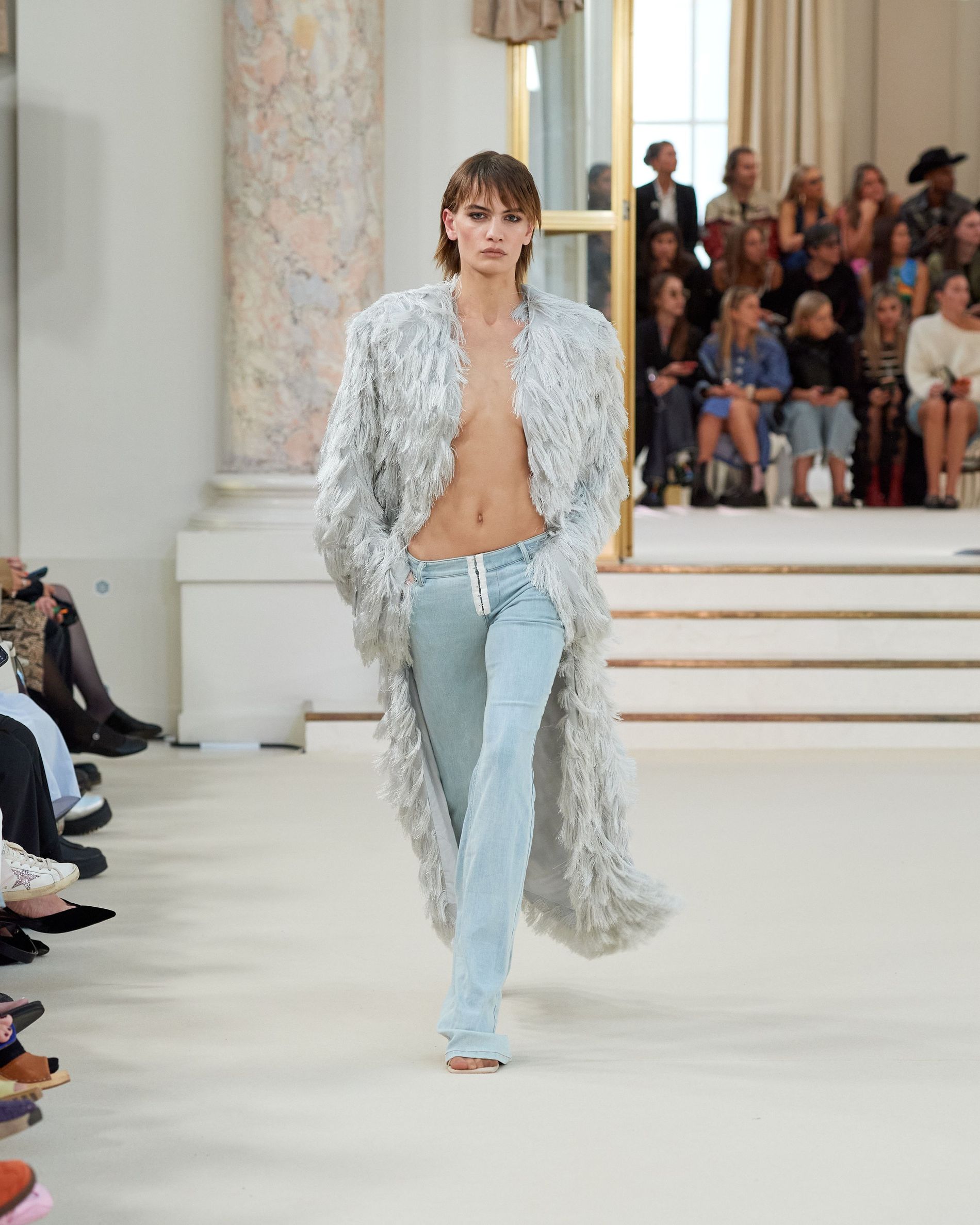 "Unbuttoning a shirt makes the overall look instantly feel more relaxed," Barsoum explains. In her words, the look has an air of "everyday sexiness" in how it "feminises classic menswear cuts" – as with the combination of an unbuttoned shirt and ultra-cropped, chequered bootie shorts at Rotate. Barsoum also points out ways to style the trend to feel less exposed. "A lace bralette could be your best friend, layered under a buttoned blazer or an open, tucked-in shirt."
And while the SS24 has yet to kick off on the continent, the Resort collections herald a bare-chested spring/summer season ahead. At Burberry, creative director Daniel Lee proposed a tartan-print knit dress with a dizzyingly deep V-neck with Chanel presented equally plunging necklines. The stylists at Ermanno Scervino and Max Mara kept to the top three buttons, while the models at MM6 and Proenza Schouler didn't bother with buttons at all. Even the ever-so lady like Carolina Hererra unbuttoned her shirts and left models walking barefoot down the runway.
Whether you're an early adopter keen to pick up styling tips and tricks for autumn or already planning your curated closet for next spring, this is one garment you can safely skimp on.