As a new season blows in, so does a new beauty mood and it's only fitting that it defies convention. This spring, prepare to embrace '90s references and an aesthetic that swings between 'no makeup makeup' and intense pigments smudged and haphazardly applied
All products featured on Vogue are independently selected by our editors. However, when you buy something through our retail links, we may earn an affiliate commission.
Today, there's still fanfare around beauty secrets from the golden age of Hollywood and makeup that sits in either the classically pretty or the avant-garde camp. But what if beauty's new mood refuses to be neatly defined and the answer lies somewhere in between?
Enter high-octane glamour, sprinkled with a touch of indie sleaze. Inspired by 'new Hollywood' and the love affair with '90s grunge seen across the spring/summer 2023 runways, this is the new middle ground, where makeup is glossy and expressive – yet still unfiltered and infinitely wearable.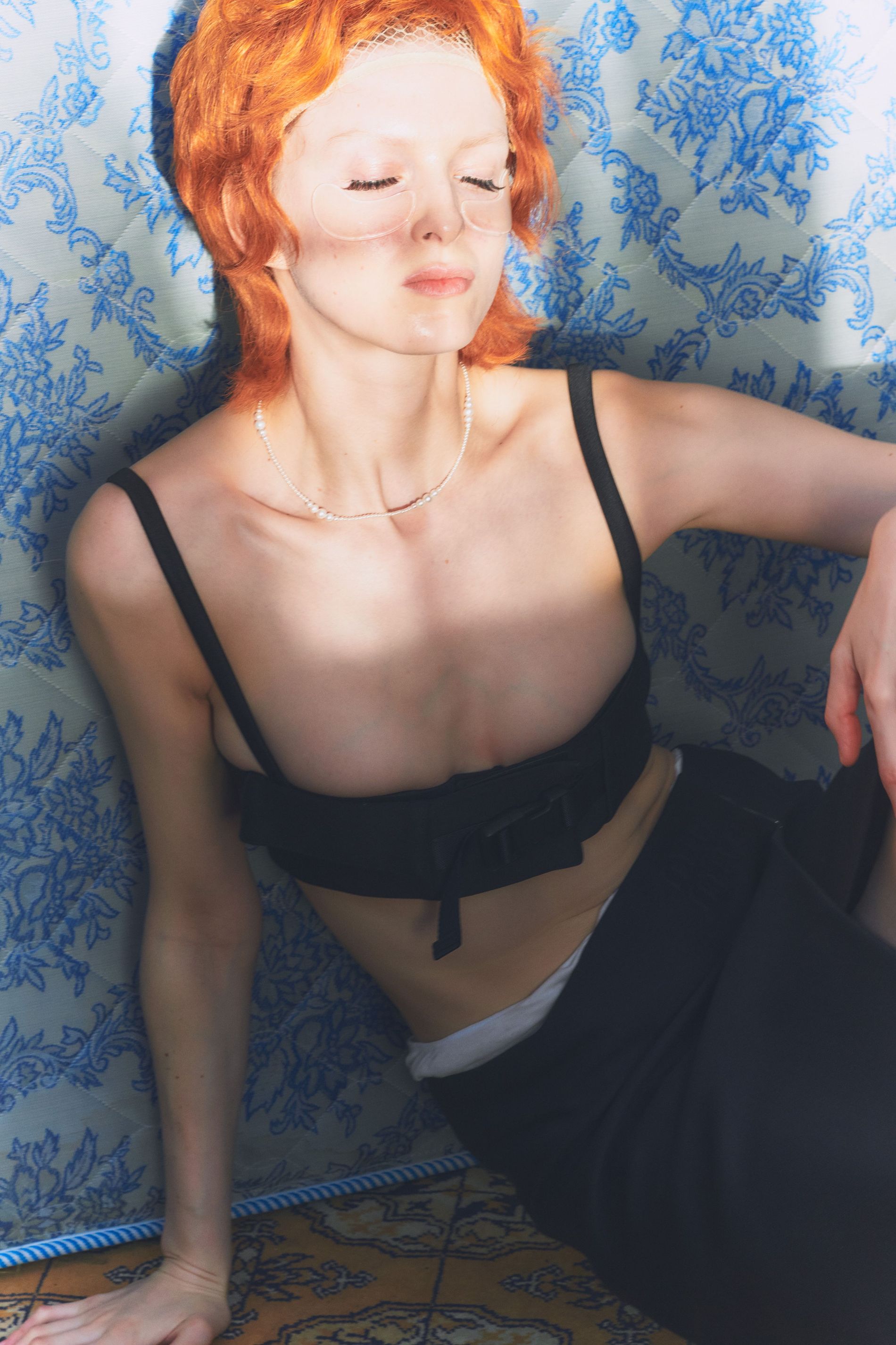 Photo: Olivia Frølich
The modern nude
Mixing and matching neutral shades and then pairing them with black eyeliner adds a modern edginess to a classic nude makeup look. Don't worry about being too precise, though. "The warmth from your fingers, combined with gentle blending and buffing with brushes, will do the trick," says makeup artist Mette Schou, who created the looks in this shoot. Specifically, use your fingers to apply gloss over the lids for a worn-in, post-party vibe. "The Chanel Multi-Use Illuminating Eye Gloss adds to that lived-in, glowy look," says Schou. "Or use the old school Hollywood staple, Elizabeth Arden Eight Hour Cream, to create a dewy sheen with a hint of colour."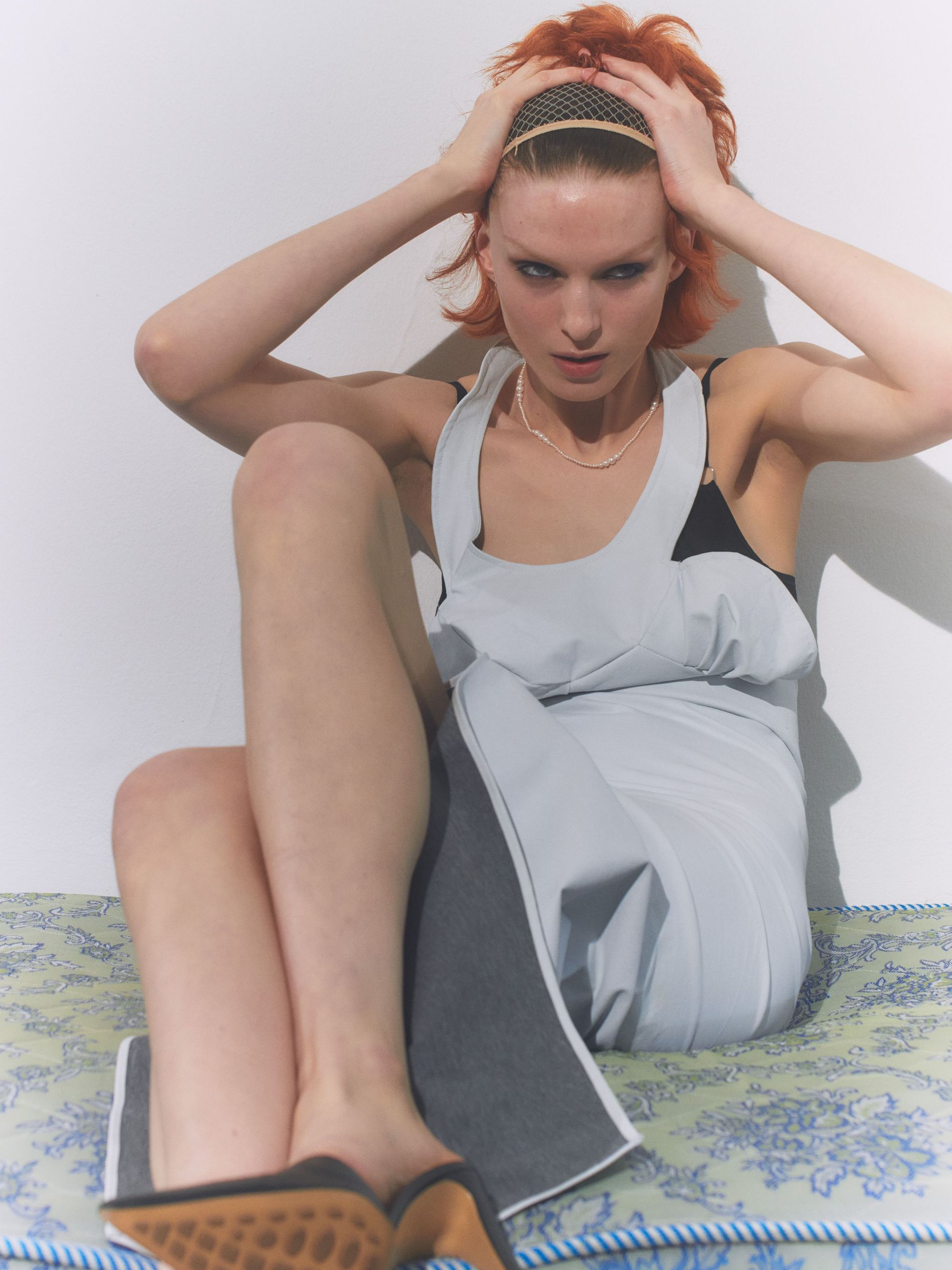 Photo: Olivia Frølich
The dark arts
Consider this look the antithesis of sharp cut creases and precise cat eye flicks. Here, black eyeliner looks finger-smudged into the lids while a glossy shade of burgundy on the lips is the quickest way to add polish and drama to the ensemble. A swipe of pink blusher "adds softness to the hard look," says Schou, and keeps everything from swerving too far into Wednesday Addams gothic territory.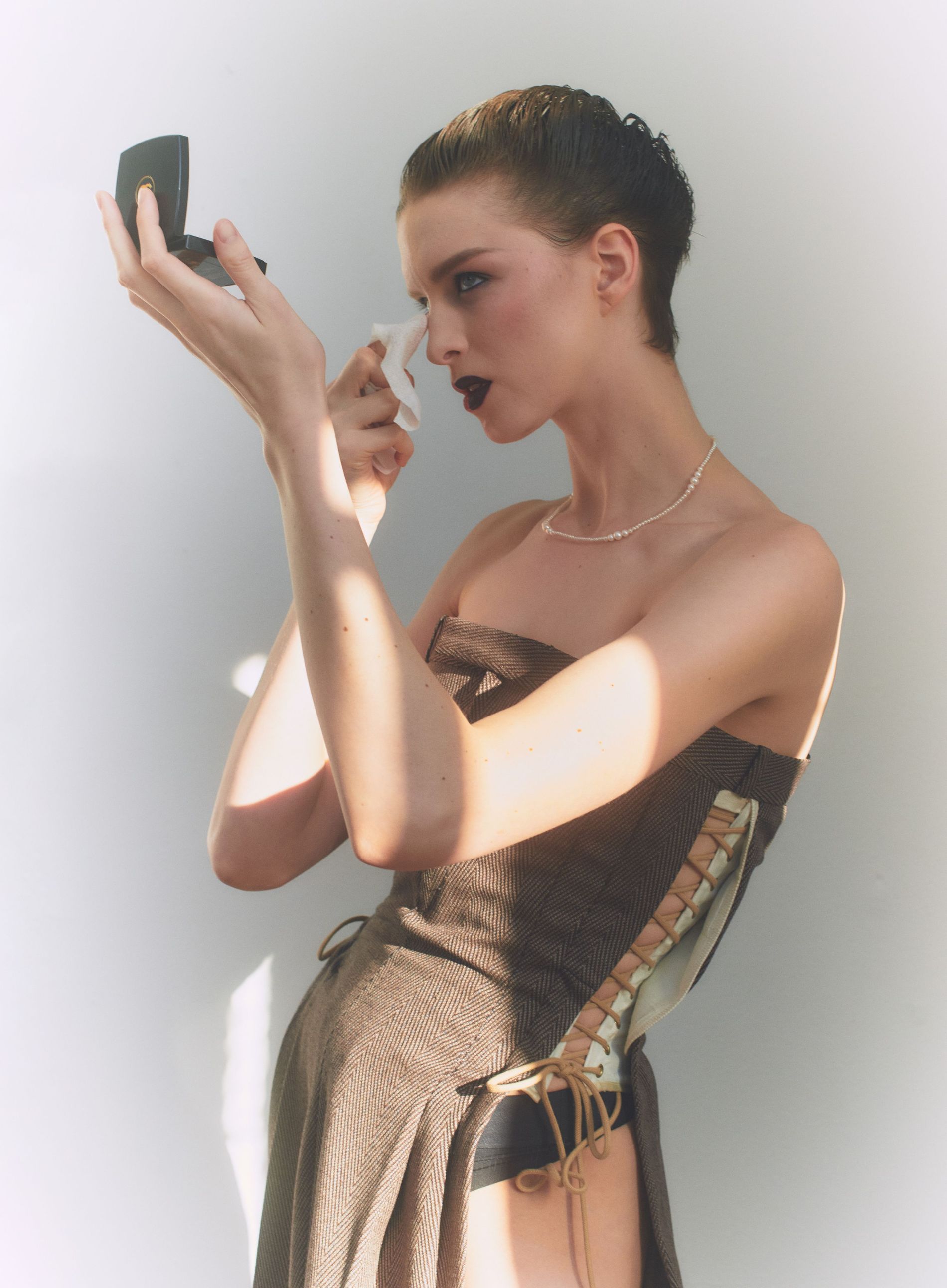 Photo: Olivia Frølich
Glossy red lips
No makeup product is more timeless than red lipstick. But rather than a traditional opaque mouth, this high-shine version kicks up the cool factor a notch. "Use a red pencil around the lipline and to fill in the whole lip," says Schou. "Then apply lipstick and blot with a tissue before adding another layer. Finish with a thin coat of gloss over the top." Then, make like the French and wear your red lip on a next-to-natural, nearly bare face.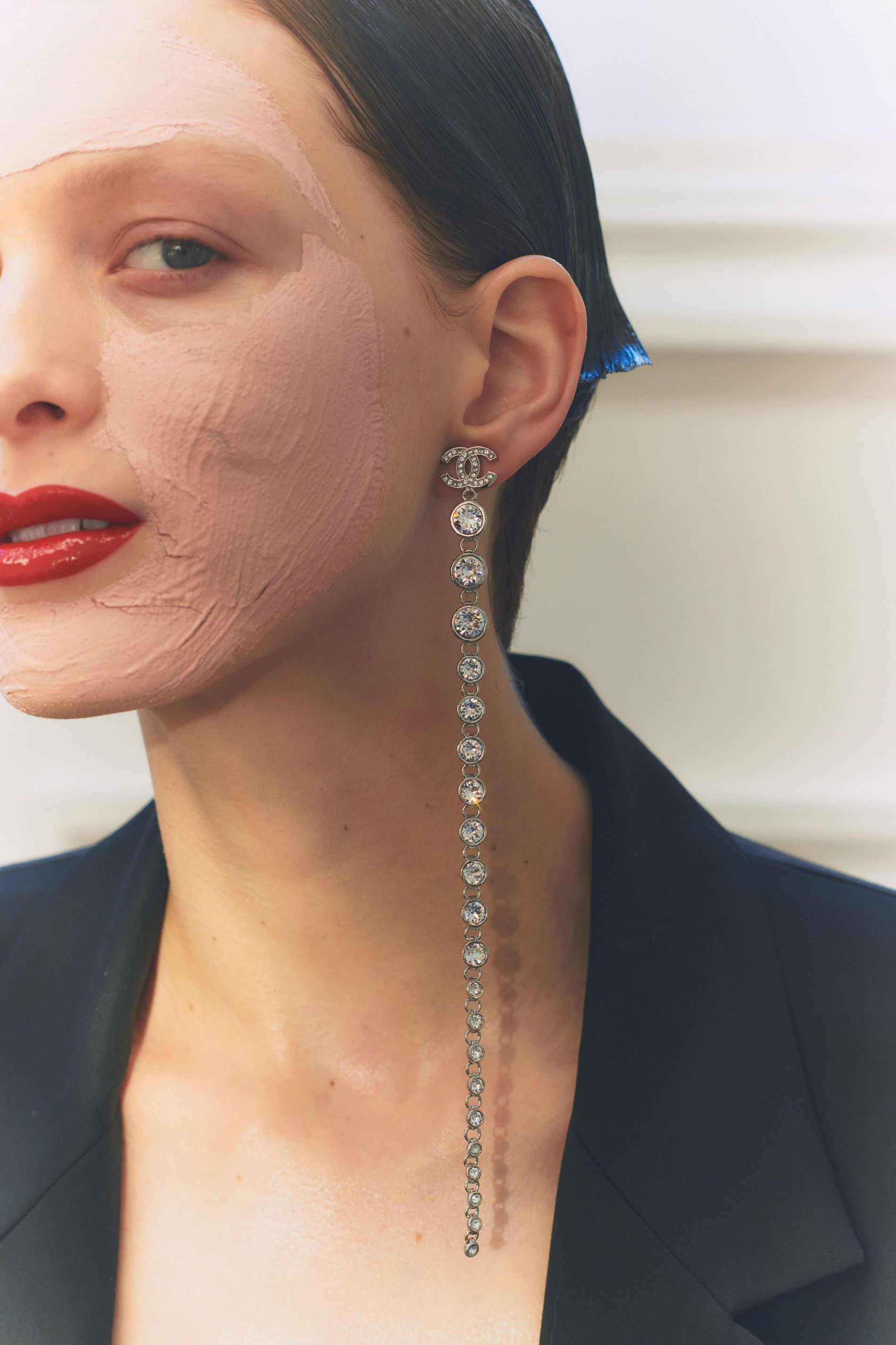 Photo: Olivia Frølich
---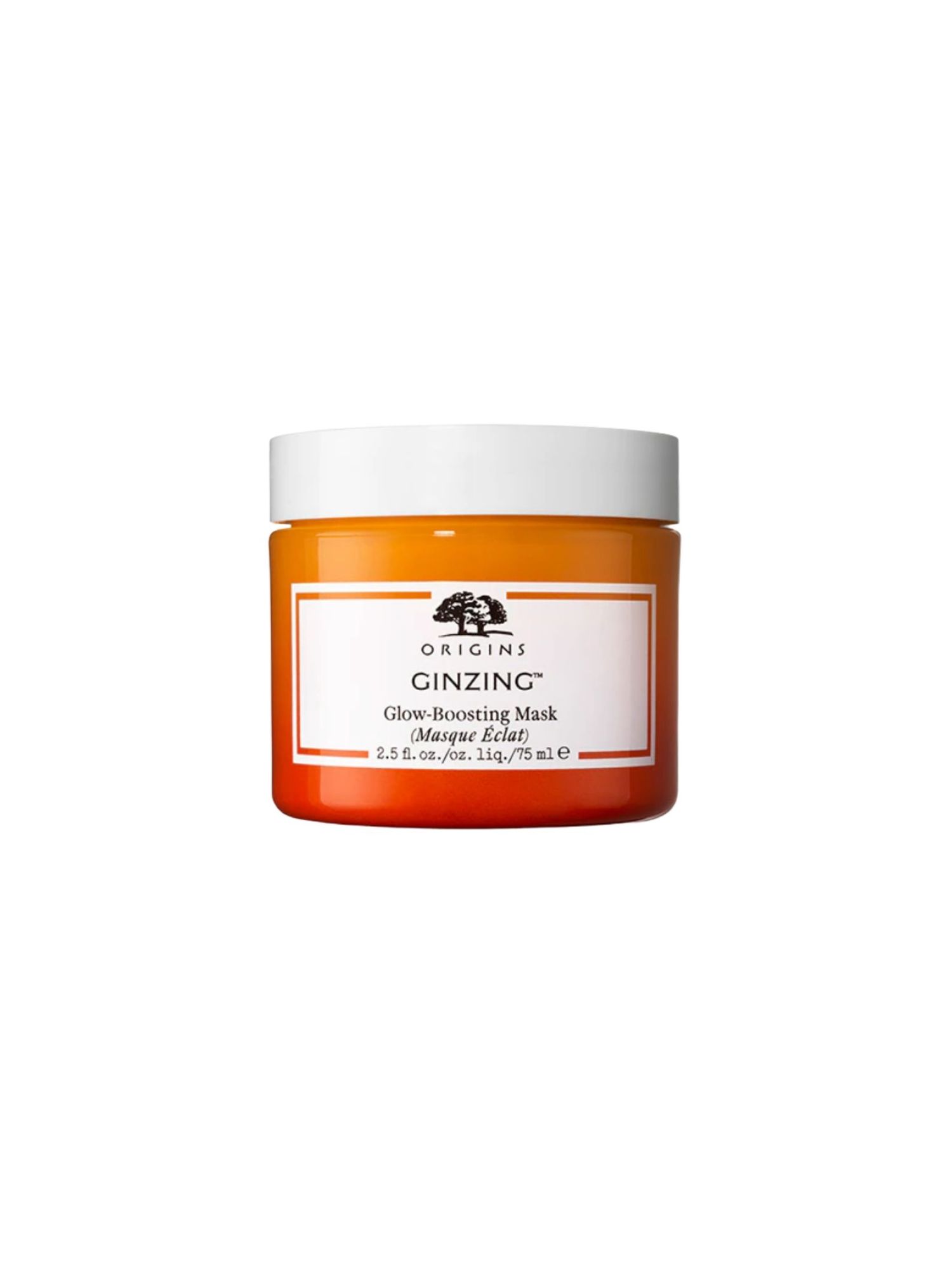 Glow-Boosting Mask
Origins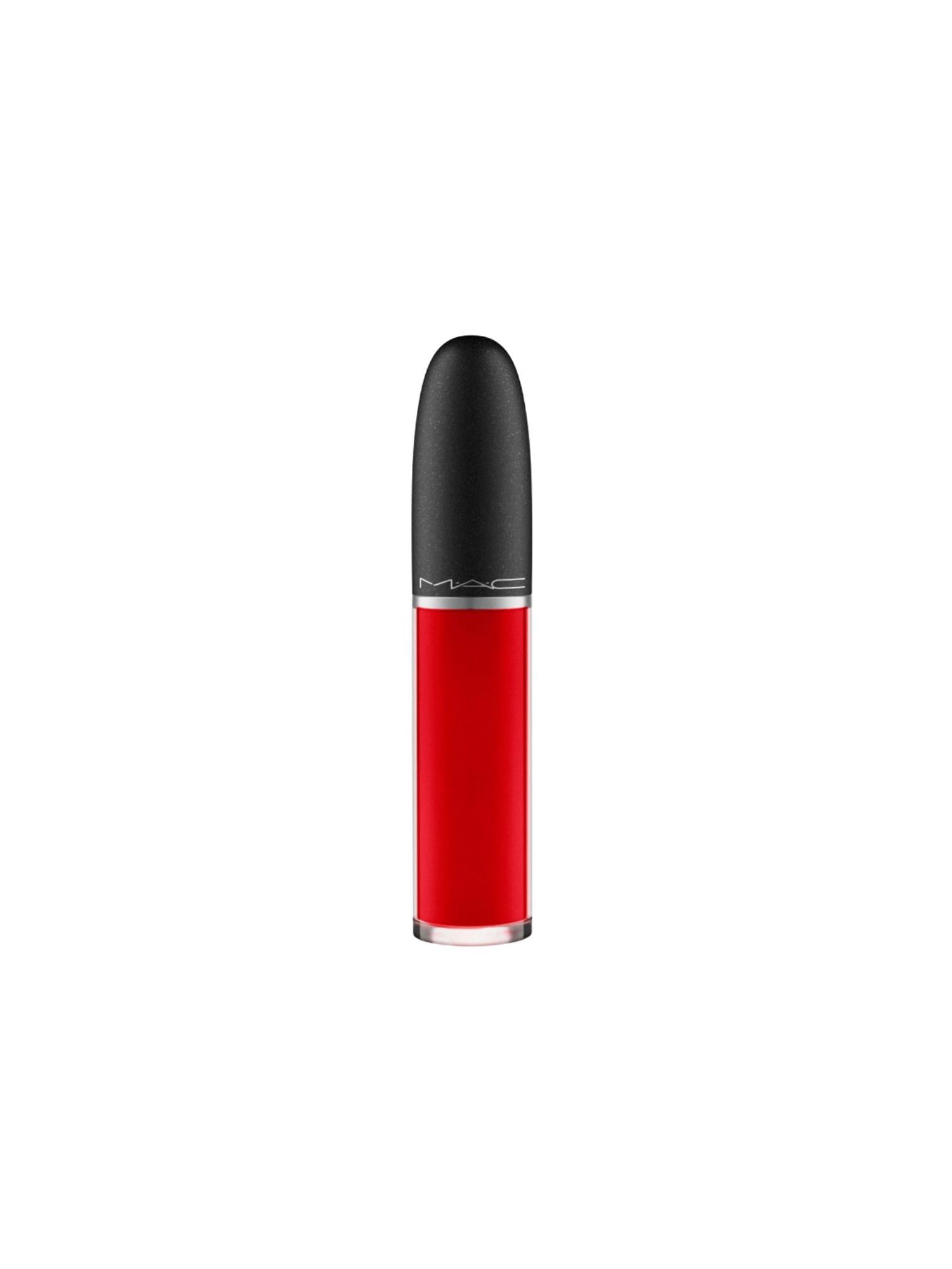 Retro Matte Lipstick
MAC Cosmetics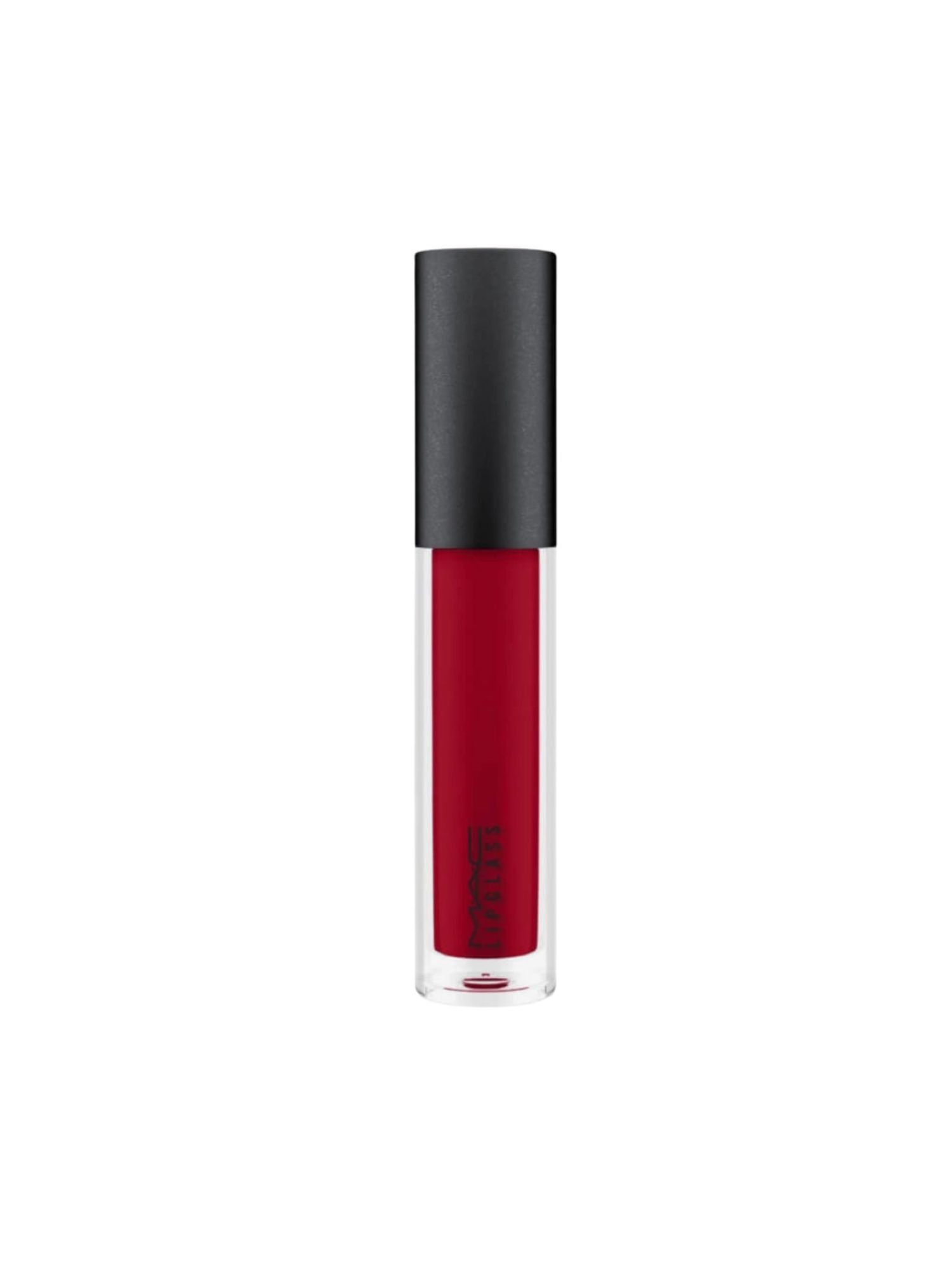 Lipglass in Ruby Woo
MAC Cosmetics
Glass skin
It's an old-school Hollywood trick: swipe an ice cube over the skin to dial down puffiness around the eyes and create a taut and defined cheekbone and jawline. This sub-zero approach to contouring has been upgraded to cryotherapy-inspired ice globes. But for an even more elevated approach, apply a sheet mask saturated in hydrating ingredients first. The occlusive nature of a sheet masks decreases water evaporation and creates dewy, almost translucent skin that mimics a gleaming sheet of glass.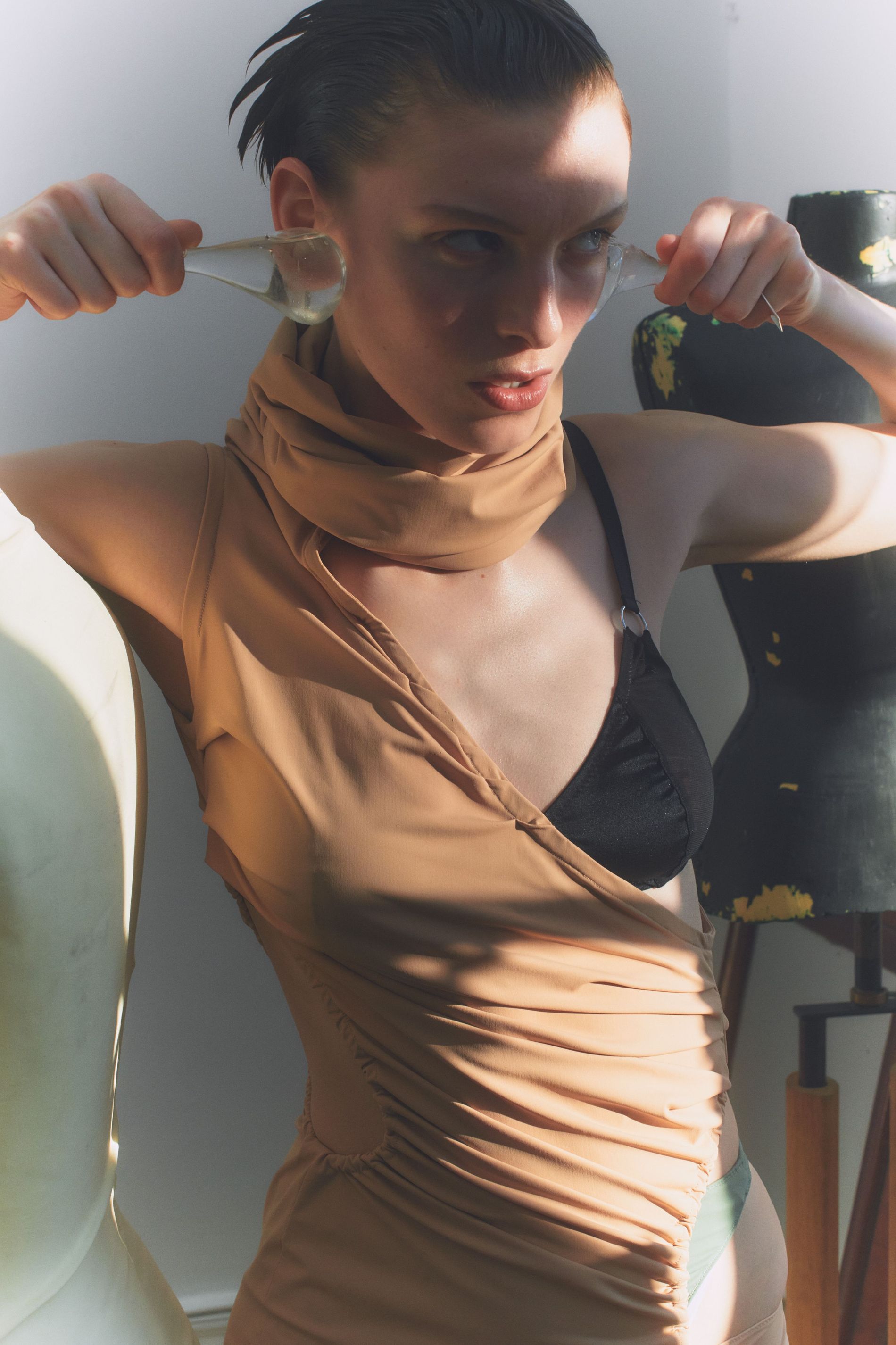 Photo: Olivia Frølich
Draped blusher
Blusher isn't just for the rosy apples of the cheeks anymore. Instead, 'draping' the colour over the high points of the cheekbones sculpts the face in much the same way as a jade roller, giving the illusion of an instant facelift, says Schou. Not to mention the flush is so impossibly ethereal it looks straight out of Sofia Coppola's masterpiece, The Virgin Suicides.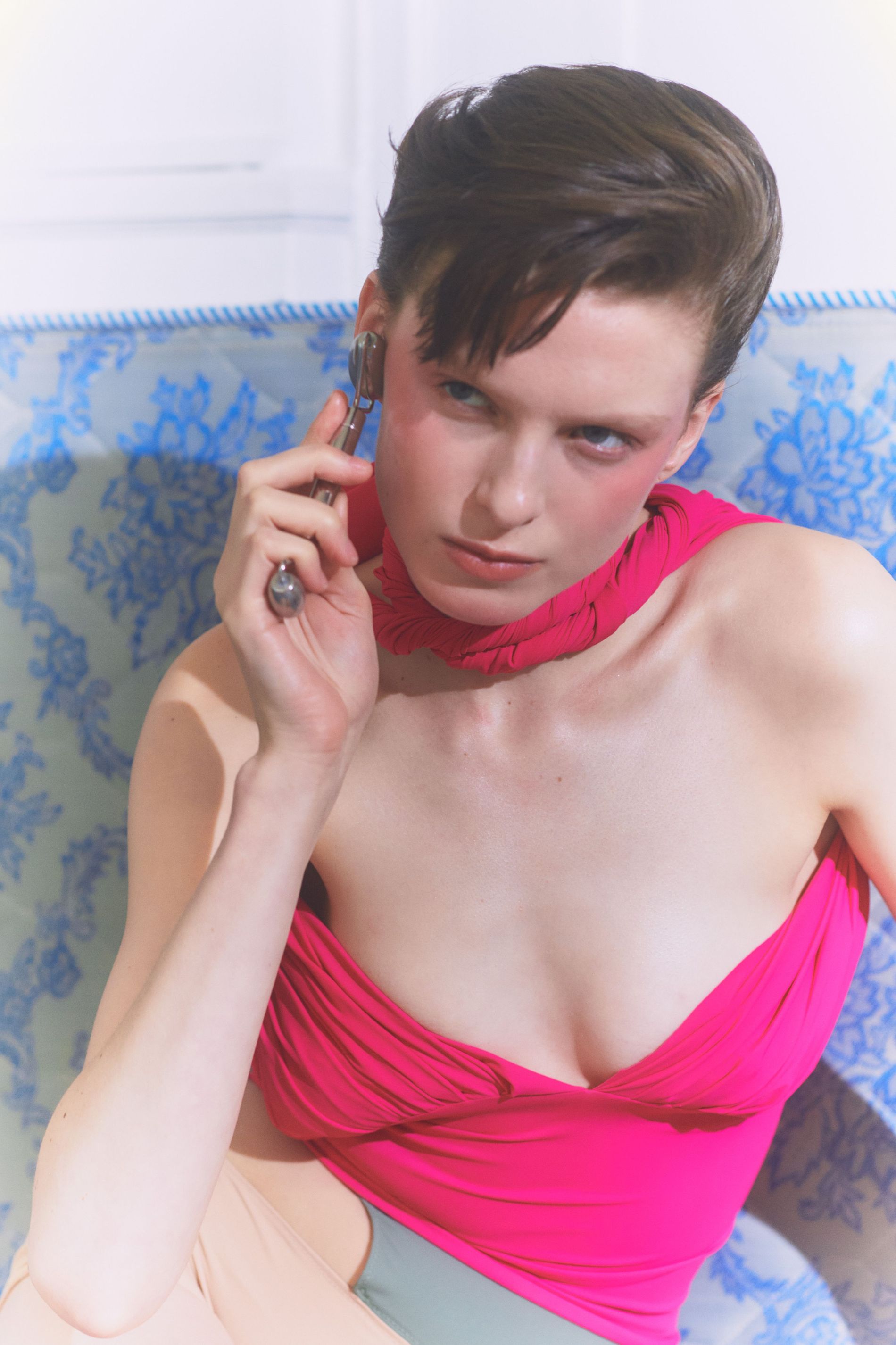 Photo: Olivia Frølich
Chrome 'Beetlejuice' lips
High-shine skin perfectly complements chrome lipstick. A less shimmery manifestation of 90s frosted lipstick, chrome lips are near-holographic, so intense are the light-reflecting pigments. Here, Schou blended cream highlighter with burgundy lipstick, applying the mixture with a brush to create an oil-slick effect that borders on startling. "Wear it with a neutral eye for extra impact," she adds.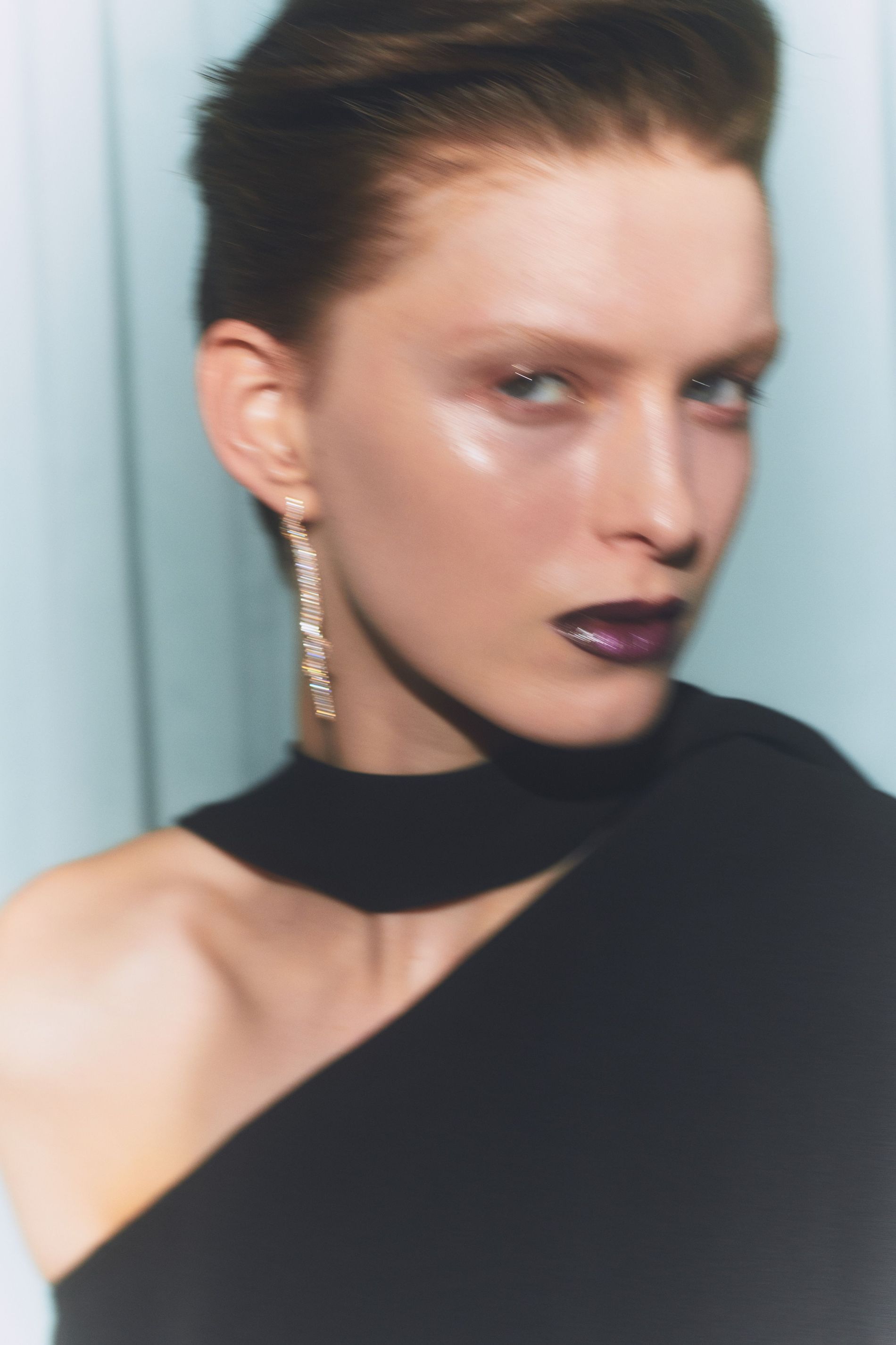 Photo: Olivia Frølich
---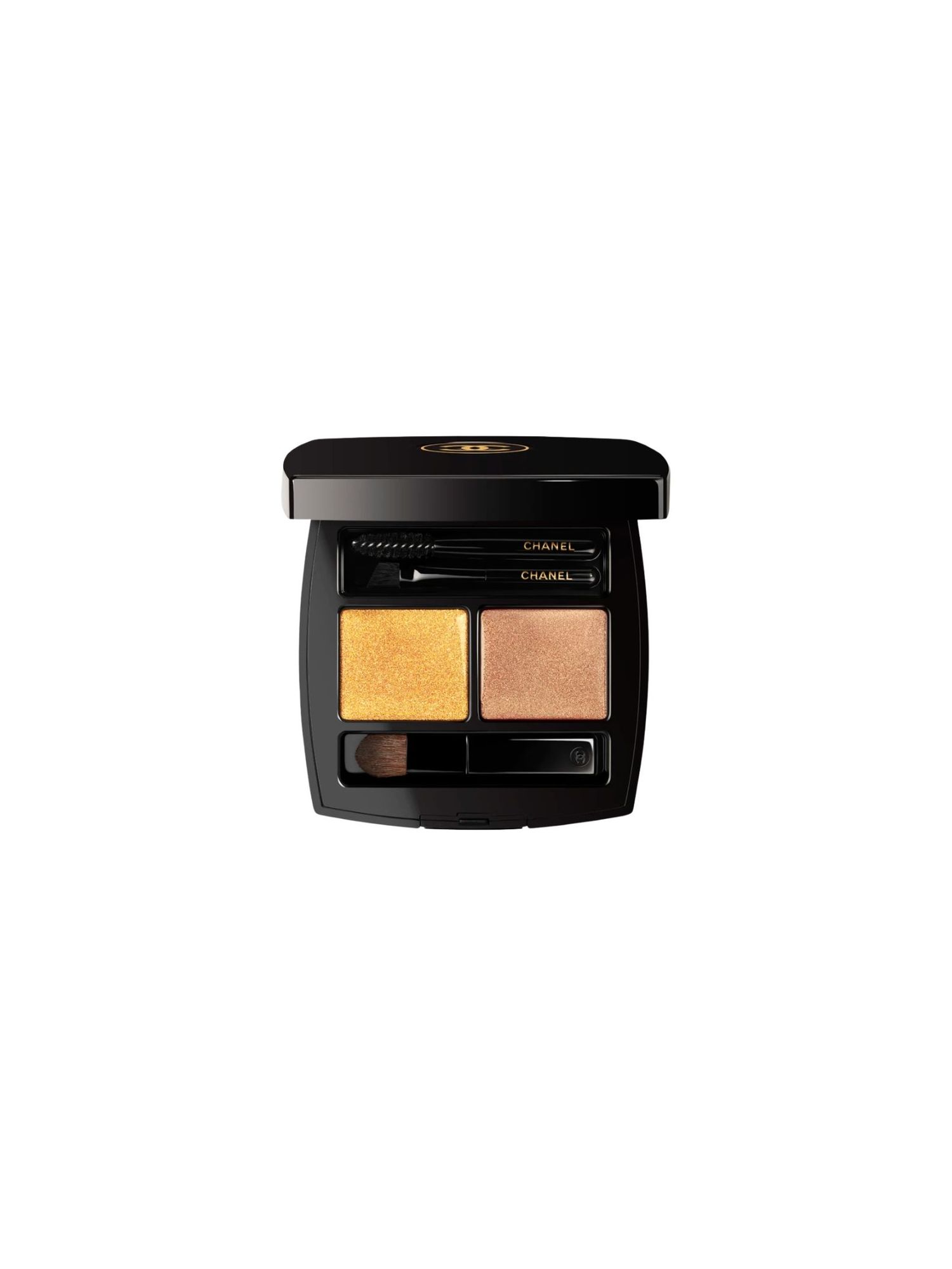 Multi-use illuminating eye-gloss
Chanel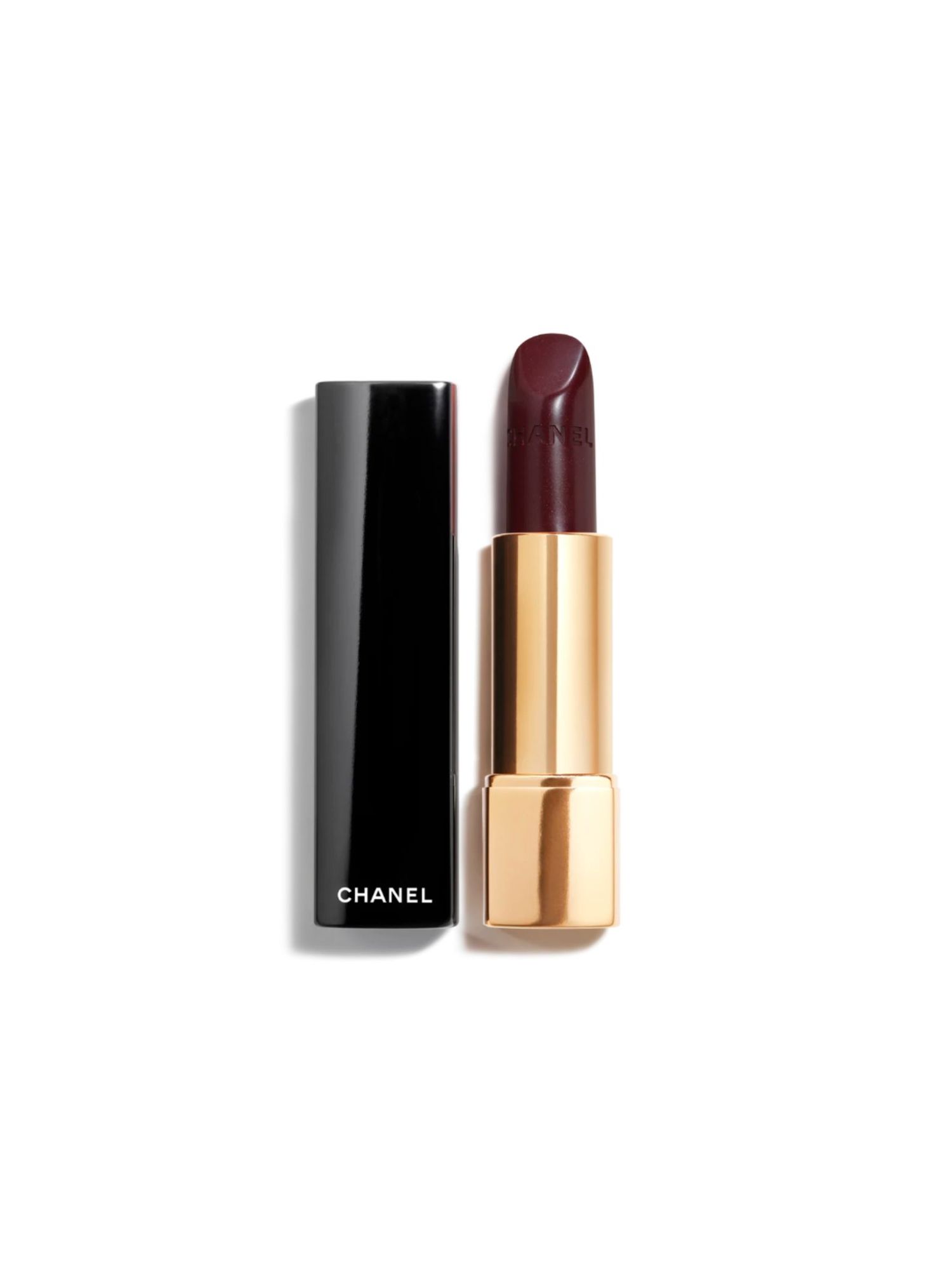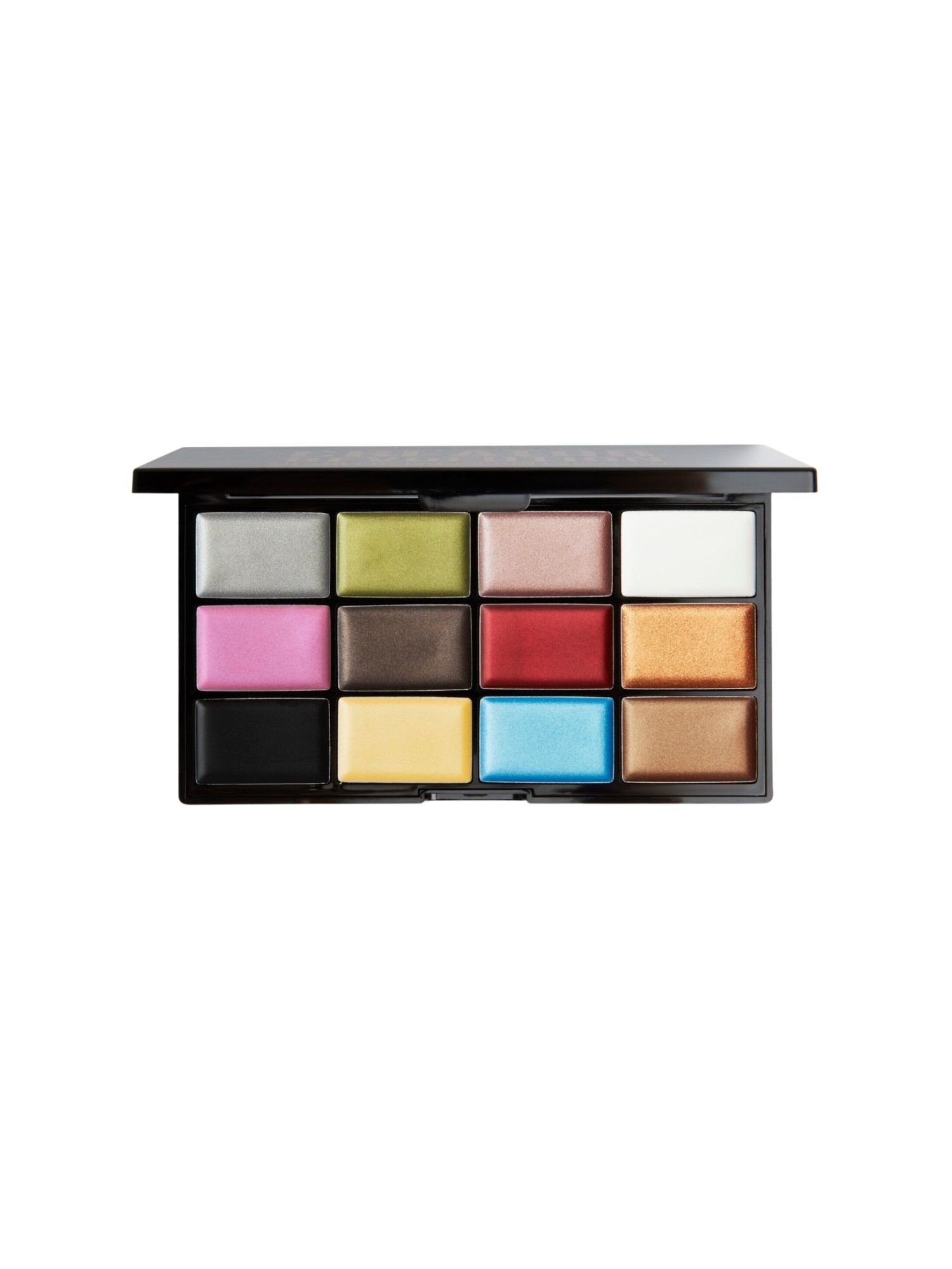 Creator Revolution SFX Metallic Face Paint Palette
Makeup Revolution