Nude lipstick is experiencing a resurgence with modern textures that feel comfortable to wear and shades that flatter every skin tone. Here's our pro guide for how to successfully pull off a nearly bare lip
All products featured on Vogue are independently selected by our editors. However, when you buy something through our retail links, we may earn an affiliate commission.
In theory, bathing lips in hushed hues of peachy pink, muted mauves and caramel should make your face look fresh and your makeup effortless. The reality, however, has been the polar opposite. Many nude lipsticks registered as too ashy and too opaque, when, in fact, "soft, neutral makeup shades should enhance rather than add intensity," says makeup artist Mary Greenwell.
Alas, nude lipstick has finally embraced being a second skin with pigments that create a 'your lip but better' effect. Crucially, 'nude' is no longer a sweeping term; nor is one shade of beige deemed universally flattering. Every skin tone has its own nuances and this, thankfully, is now reflected in the vast array of nude shades on the market.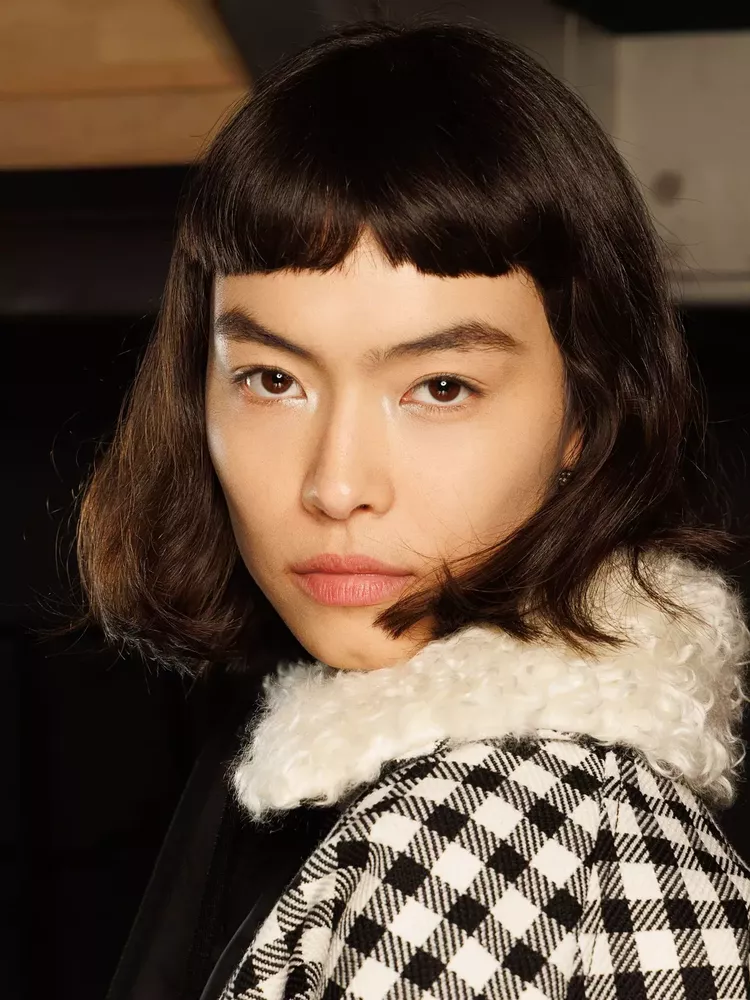 Getty.
There's another more pressing reason to choose a lipstick at the neutral end of the colour wheel this autumn. Designers have signalled that this season there's going to be a more playful approach to makeup with slashes of bright colour largely confined to the eyes. The raccoon-rimmed eyes in blue and purple on Saint Laurent's girls is a case in point. While at Valentino, make-up supremo Pat McGrath served up exaggerated wings in retina-burning hot pink, swept along lash lines to the temples. "Makeup should be about balance," says Hardie. "If the rest of your makeup is quite intricate, or the focus is a pop of bright colour elsewhere, then pair back your lip."
Ahead the best nude lipsticks to help you do that with aplomb.
---
Why we'll all be wearing nude lipstick