Party season is upon us and with the '90s slip dress eternally trending, extending your skincare beyond your jawline is a wise move
All products featured on Vogue are independently selected by our editors. However, when you buy something through our retail links, we may earn an affiliate commission.
In the face of so many powerhouse serums, which shoot high-tech ingredients into creases, a neck cream sounds about as out-dated as your grandma's cold cream.
There's no doubt that applying an old-school salve designed specifically for the neck is a luxurious step in any self-care routine, not to mention a core tenet of French skincare regimes. But whether a separate product is actually necessary today, when the anti-aging skincare category is exploding, still divides the experts.
In one corner, those who vow to tailor ingredients to the needs of this body part in order to defend against signs of ageing. "The neck has fewer sebaceous glands, which secrete oil," says Cathy Kangas, CEO & Founder of PRAI Beauty, whose Ageless Throat & Décolletage Creme is a bestseller in the UK.
In other words, your neck is missing out on your body's natural moisturising agent, which keeps the skin on the rest of the body lubricated. Throw in the fact that the "skin on the neck has much less collagen so it's thinner and more fragile," adds Kangas, and the skin here suddenly becomes an ageing hotspot and 'turkey neck' a concern to swerve at all costs.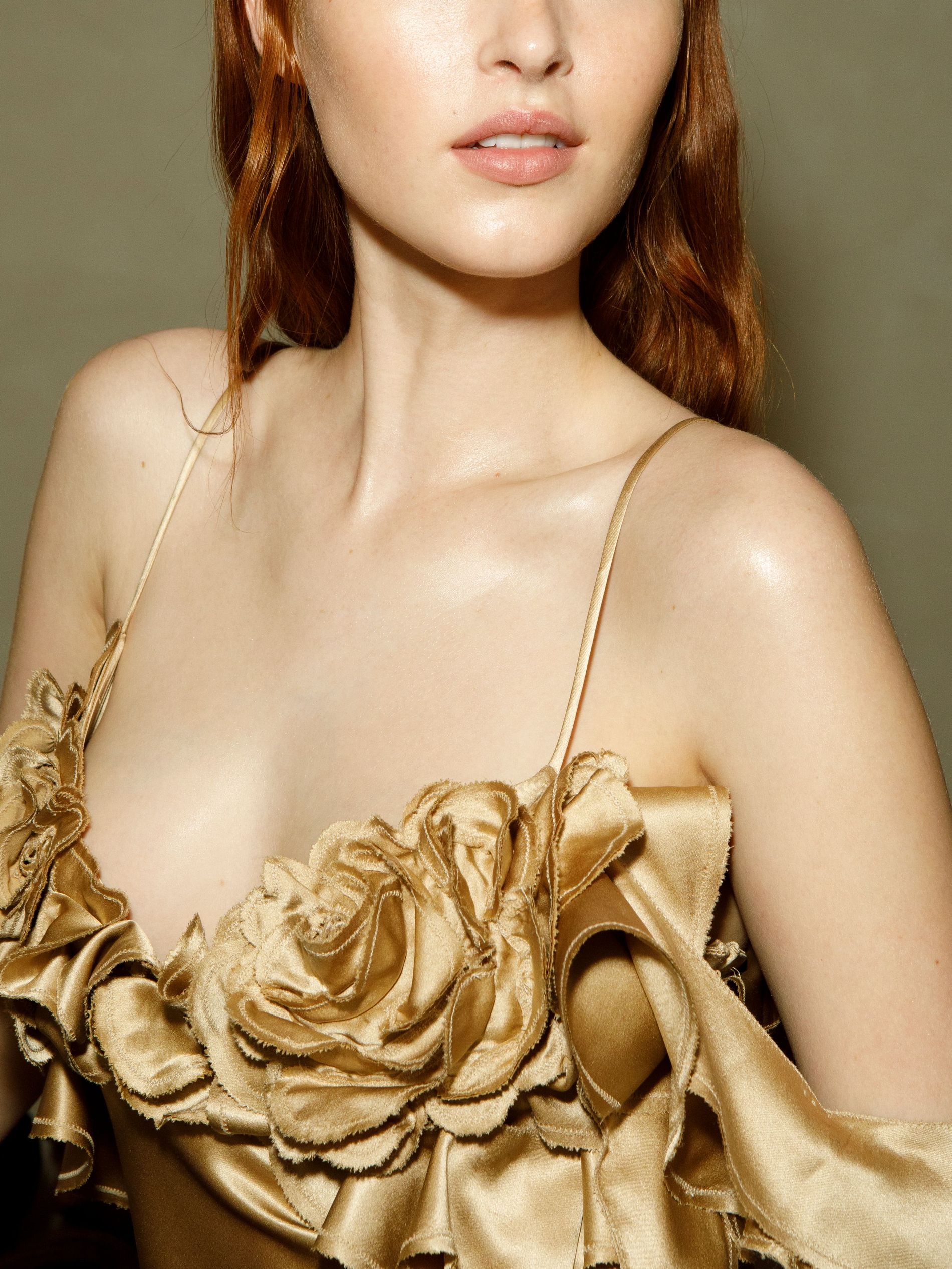 Getty.
In the other, a more Nordic approach, which dictates that any kind of moisturiser will do. Few homegrown Scandinavian brands have a neck cream offering, although extending your collagen-boosting serums and creams from the face down the décolleté is considered preferable. Both sides have their converts but what is indisputable is that the neck and décolleté skew dry and shouldn't be neglected.
There's also a sound physiological reason for safeguarding your neck. During the course of a day, you repeatedly crane your head down and forward to look at your smartphone screen or laptop - movements that are thought to add 50 extra pounds of pressure on neck muscles and create folds in the skin dubbed 'tech neck'.
So what can be done? Don't forget to cleanse and exfoliate this area, as dirt and dead skin cells are roadblocks to moisturising ingredients sinking in. It's also advisable to apply sunscreen to your neck as well as your face and body. "Your neck is highly exposed to the elements such as the sun, so shows the signs of ageing faster than other parts of the body," adds Kangas.
Whether you opt for a neck cream or a run-of-the mill moisturiser, good ingredients to look for include hyaluronic acid, peptides, retinol and alpha hydroxy acids, as they offer a liberal helping of hydration and increase collagen production.
After all, if you're wearing a slip dress shouldn't every inch of skin reveal of preternaturally luminous glow?
---
Vogue Scandinavia's hand-selected neck moisturisers