Looking for an accessory that boasts serious star power? Look no further than the crochet bucket hat
All products featured on Vogue are independently selected by our editors. However, when you buy something through our retail links, we may earn an affiliate commission.
Craftcore has been on everybody's lips since the spring/summer 2022 collections were presented. Patchwork was seen aplenty, with denim and suede stitched together in envy-inducing outerwear, while embroidery experienced a sartorial boost – as seen on the runways of Acne Studios, Marine Serre and Anna Sui. But no crafty trend has become more prominent than crochet.
From threaded-together tops at Altuzarra and matching braided sets at Blumarine, to colourful woven handbags at Chloé – crochet has thoroughly permeated the fashion fabric, taking over almost every garment category. However, it seems fashion's cool kids have found themselves especially enamored with a certain Y2K accessory: the crochet bucket hat.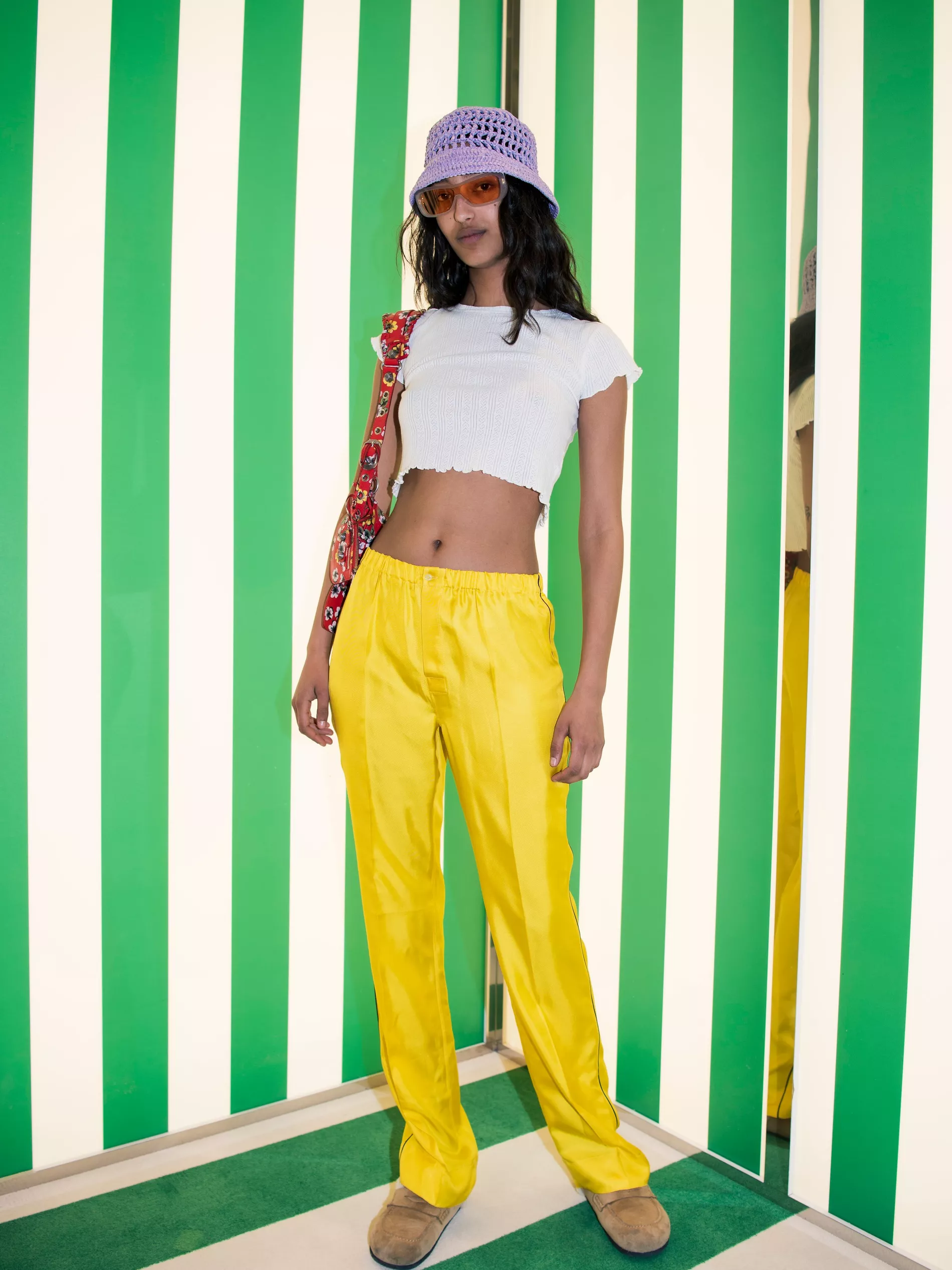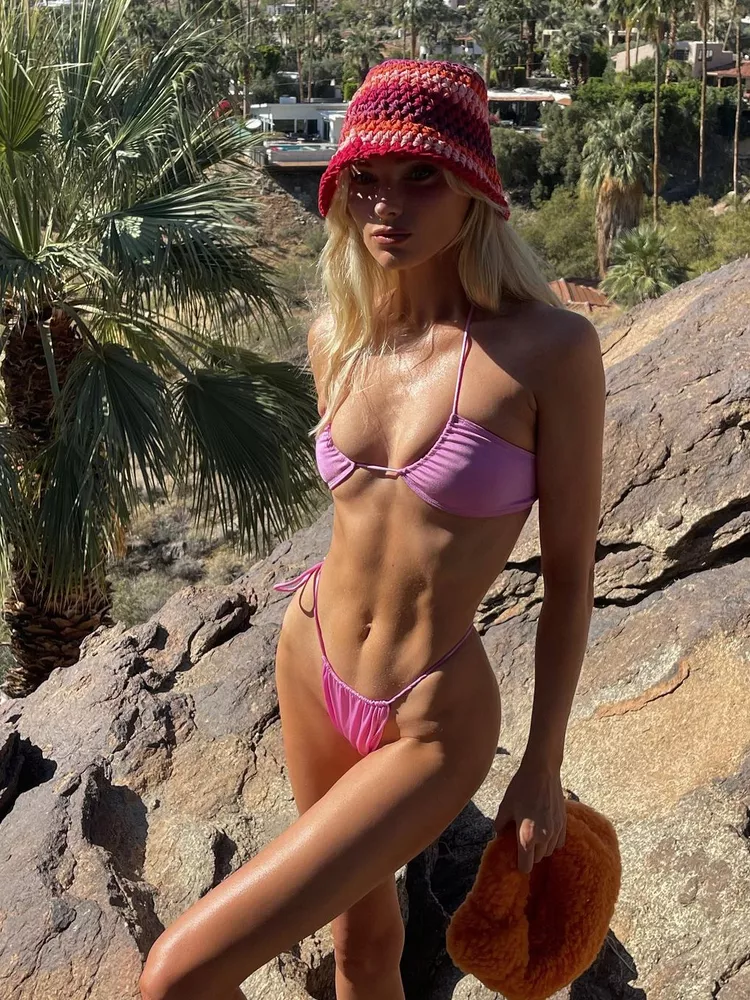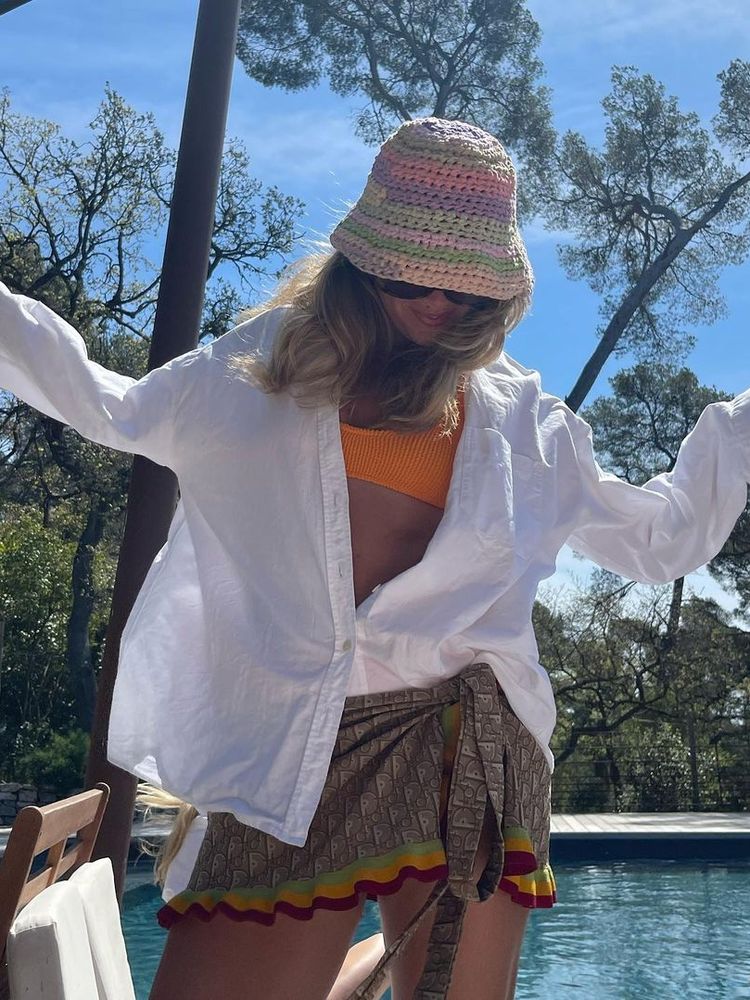 Orchard & Ito is one such vendor supplying the rising demand. Founded by Melina Zippelt, the Instagram-only shop provides the likes of Elsa Hosk and Matilda Djerf with their colourful headwear. German designer Zippelt explains that the Swedish tastemakers have discovered her label through Madeleine Frandsen and her buzzy upcycled tailoring brand Havre Studios, whose pieces are a favourite of both Hosk and Djerf. "[Frandsen] has been incredibly supportive of my idea to found a crochet and knitwear brand and motivated me a lot with her ambitious and hardworking personality," Zippelt explains.
While remaining a small business, with a modest following of just under 800, demand for Zippelt's crocheted hats is now at fever pitch. "After Matilda wore my crochet hat in one of her Instagram posts, I got an incredible response right away," Zippelt says. "When I then also saw my hat in Elsa's Coachella wardrobe, I knew I had to start crocheting day and night." Releasing her first drop last week, it sold out within 30 minutes, with a huge waitlist pending.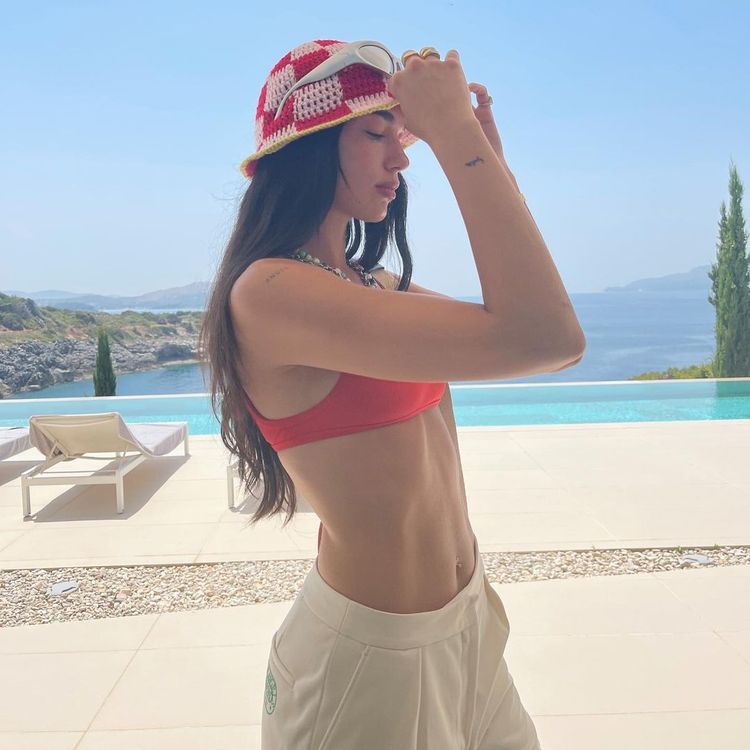 Dua Lipa in crochet bucket hat by Cowgrl Crochet. Photo: @dualipa
Another buzzy brand noticing the demand for colourful crocheted hats is Cowgrl Crochet, founded by Maisy Crawford, whose bedroom-based headwear business came to be during the pandemic. "I love going to festivals and I used crochet as an escape from the [pandemic] by creating clothing which I could wear when festivals eventually happened again," Crawford says. Her kaleidoscopic styles are frequently spotted on fellow festival-goers Dua Lipa and Anwar Hadid. She attributes her success in big parts to social media, saying, "I wouldn't be where I am today without Instagram and TikTok. Using social media platforms has gotten my brand noticed by so many people - it still shocks me."
With Hailey Bieber sporting a swirly checkered hat by Emily Levine Milan, Matilda Djerf finding some shade with a multi-coloured Orchard & Ito version, and Dua Lipa donning both crafty headwear and bikinis, it is high time to invest in the accessory for summer. Below, discover Vogue Scandinavia's favourite crocheted bucket hats to buy now:
---
Shop the crochet bucket hat now below