With Matilda Djerf at the helm, Tik Tok's favourite brand is changing industry standards - from sizing, to retouching and waste
Djerf Avenue is the definition of a passion project for founder and content creator Matilda Djerf. A core collection of forever pieces, the brand is all about a carefully curated capsule wardrobe of items to combine in a million different ways. The ease and versatility of the brand's pieces draw Djerf Avenue aficionados to the brand. "I was looking to my community and myself when starting the brand," Matilda tells me over a cup of coffee in Djerf Avenue's Stockholm office. "It was never about identifying a gap in the market. I wanted to launch a brand only carrying clothes I needed to have in my wardrobe."


As a result, it has garnered an equally passionate fan base online. The hashtag on TikTok has over 40 million views, with videos titled: 'The feminine urge to buy literally anything from Djerf Avenue' and Djerf Avenue try-on-hauls spreading like wildfire.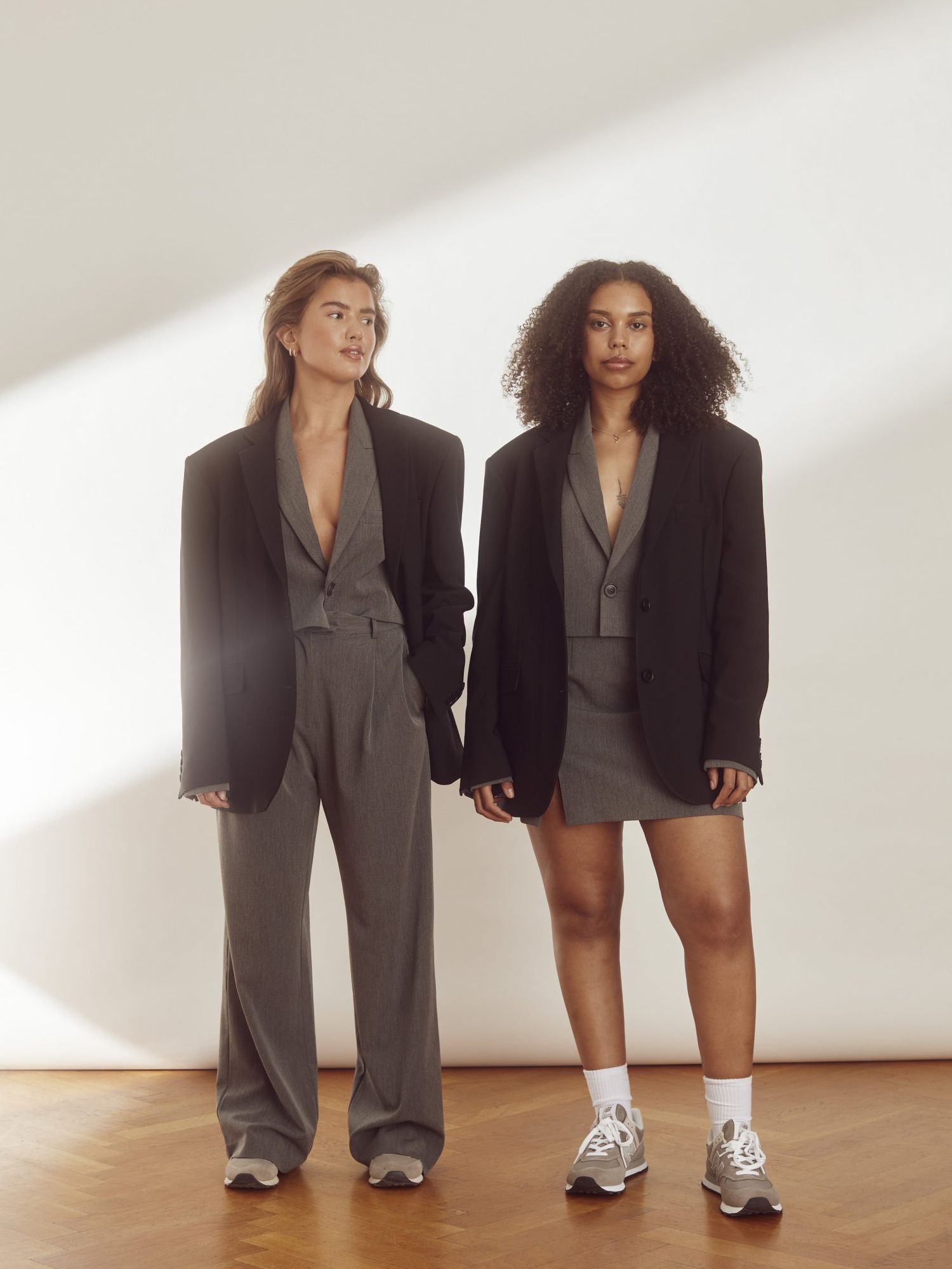 Matilda Djerf, founder of Djerf Avenue, on the left with one of the brands models on the right both wearing Djerf Avenue's core collection. Photo: Courtesy of Djerf Avenue
The seed for Djerf Avenue spawned when Matilda started modelling. She was surprised to learn how much editing and adjustments go into an image online. "It was quite shocking seeing myself look so different. Even when wearing my correct size, the stylists would use clamps to cinch in the back," Matilda says. "No wonder the clothes look different in person compared to the website when shopping online."
The brand launched with eight pieces, and most styles still stand strong in the collection today. "Our favourite pants, for example, are still a firm favourite and a top seller," she says. Matilda never wanted to release collections because, as she points out, there are so many filler pieces when a brand releases a collection. "I think you can always spot which pieces the brand has put time and love and effort into and which ones are just there. All garments should have a purpose."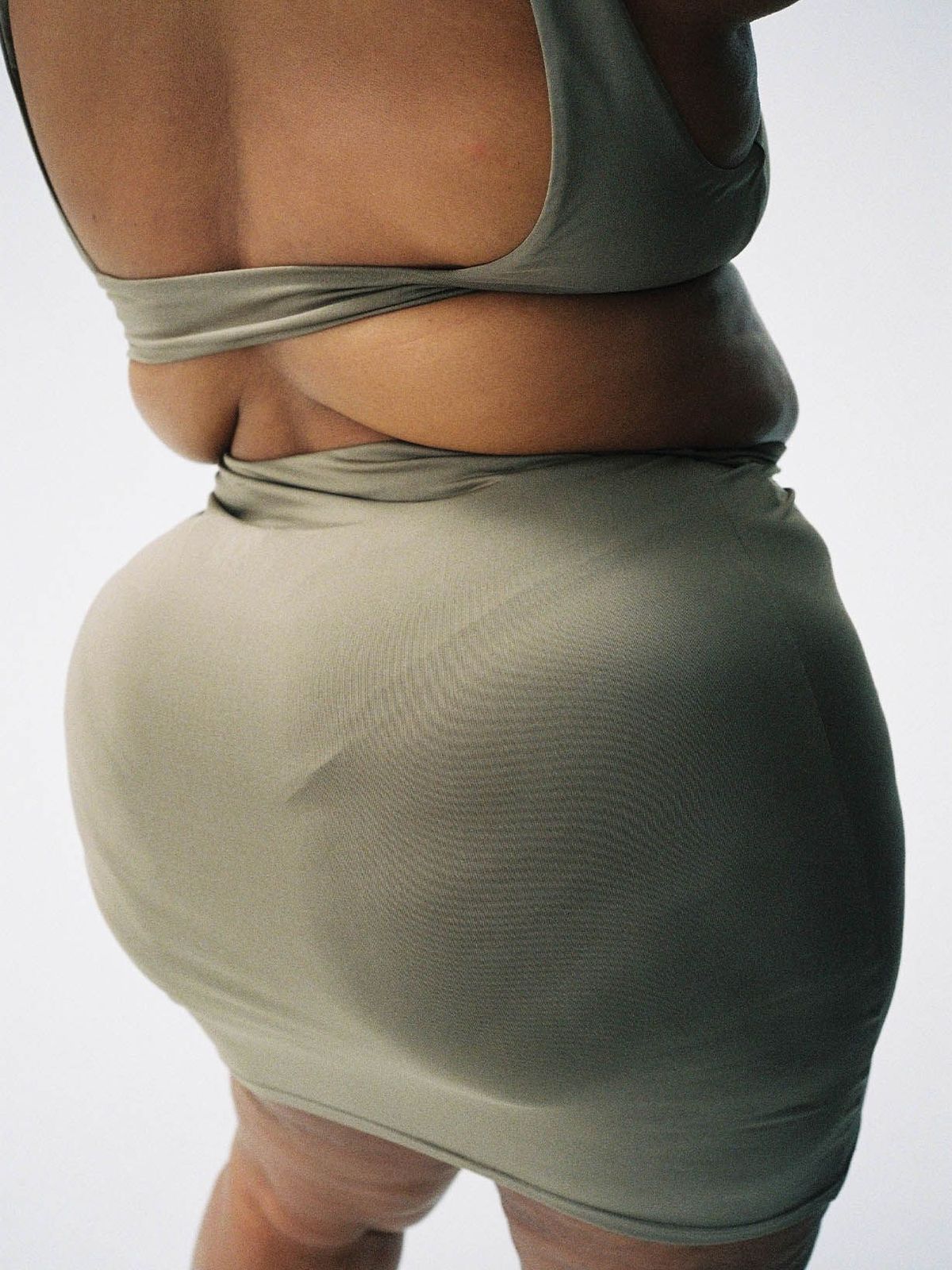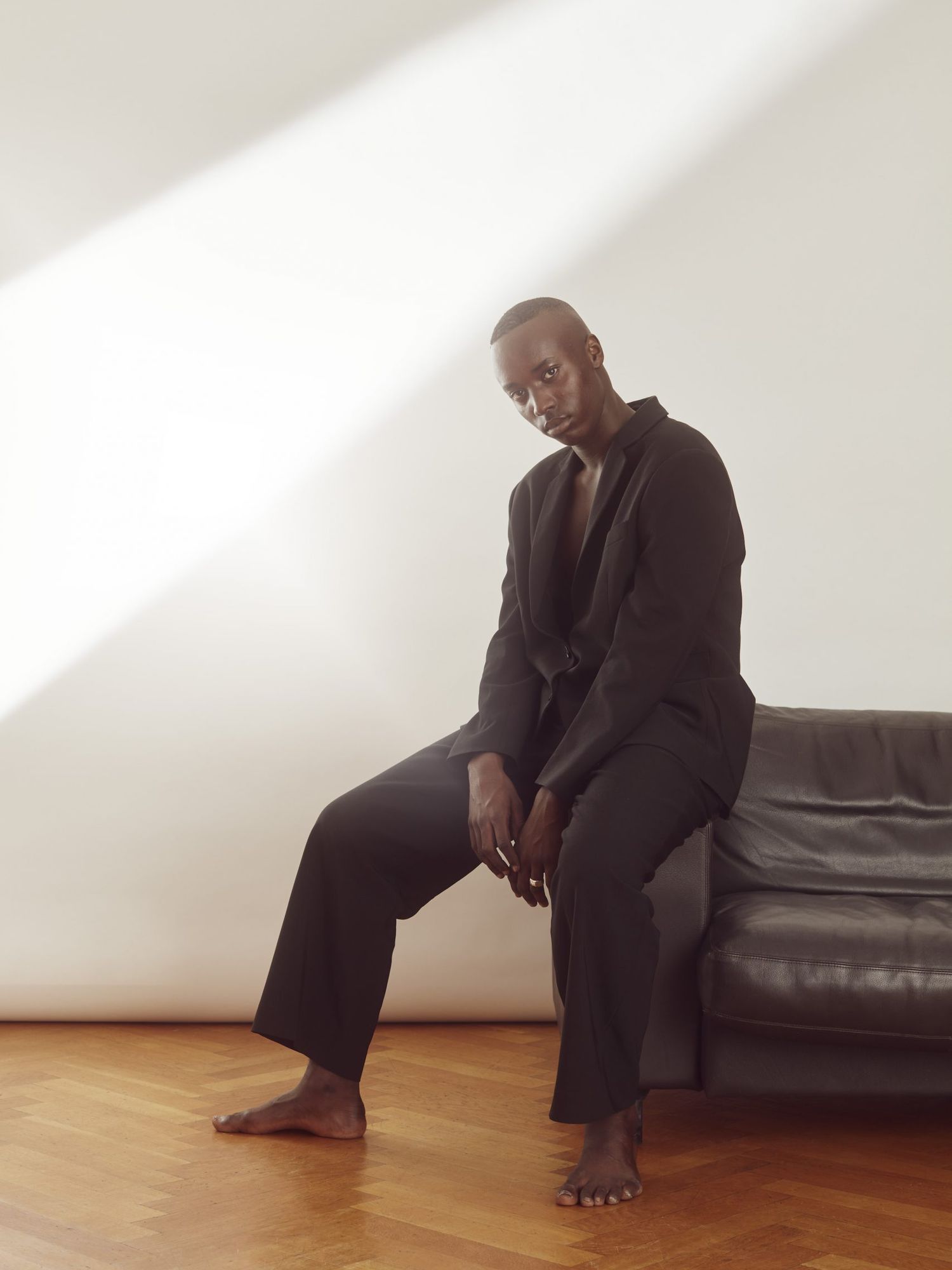 Instead, Djerf Avenue works in small drops, with all pieces working together no matter when they're released. "I want people to be able not to feel like they need to buy everything at once if they don't have the economy for it. It is super important for me that the pieces work together."
Produced in Portugal, Djerf Avenue pieces are often perceived to be a sustainable choice. "We never communicate that we're a sustainable brand because you're just not if you produce clothes," Matilda adds. Even so, sustainability is a core value for Djerf Avenue, and it permeates every aspect of the brand. "Sustainability isn't black or white. It is a nuanced and multi-faceted issue," she says, pointing out that it should be about more than material choice and production. "It can be something as simple as properly educating our customers on how to care for their clothes and wash them to make the pieces last," Matilda points out. "How they can hang a suit jacket outdoors instead of washing it."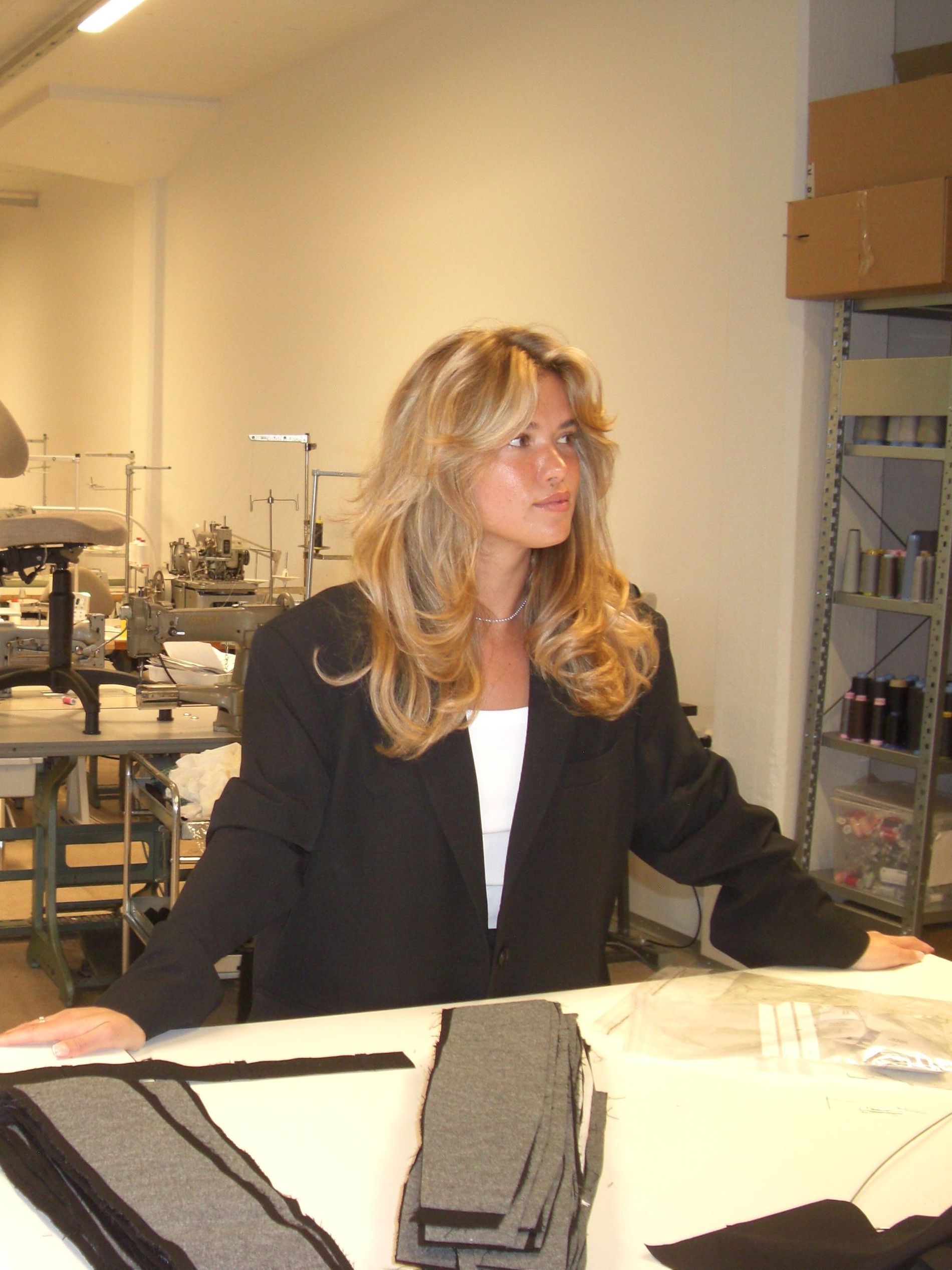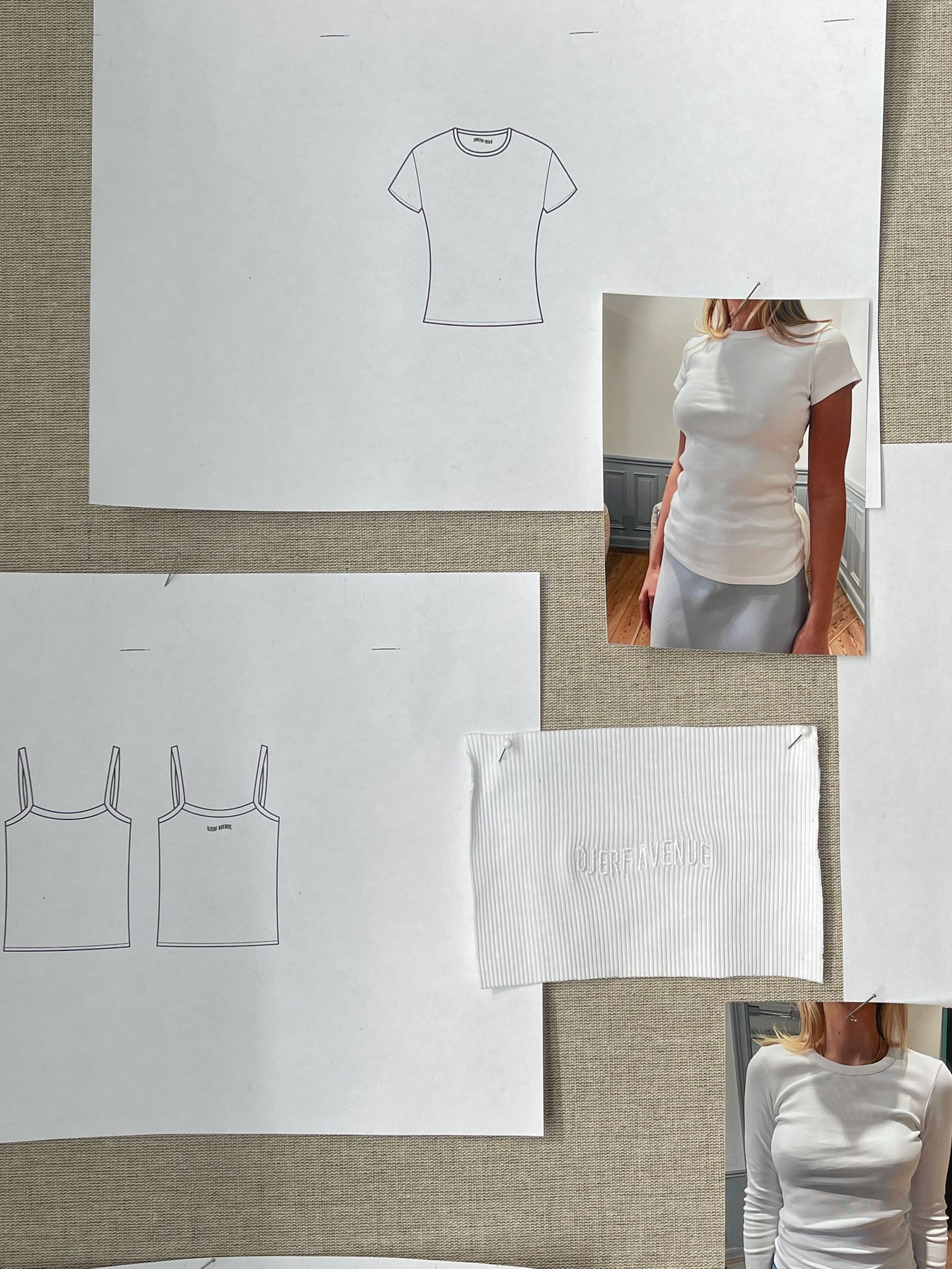 With that said, nothing goes to waste at Djerf Avenue. While it is common in vast parts of the fashion industry, throwing away or burning up returned garments is something the brand would never consider. "I am most proud of our new bag that we're making from trousers people have returned as defunct," Matilda says. "We don't receive a lot of returns, but there was something wrong with this specific style and the way they were washed." So Djerf Avenue started collecting the trousers and are now launching their upcycled accessory.
Even though the brand has only operated for two years, launched during the pandemic, it has garnered a loyal and trusting community. "It is still insane for me to watch people unpack their boxes and try on the clothes." And the community is an integral part of Djerf Avenue. "I love how communicative it is. Usually, what they want, I want," Matilda says. "Except for navy blue. I have something against navy blue," she laughs.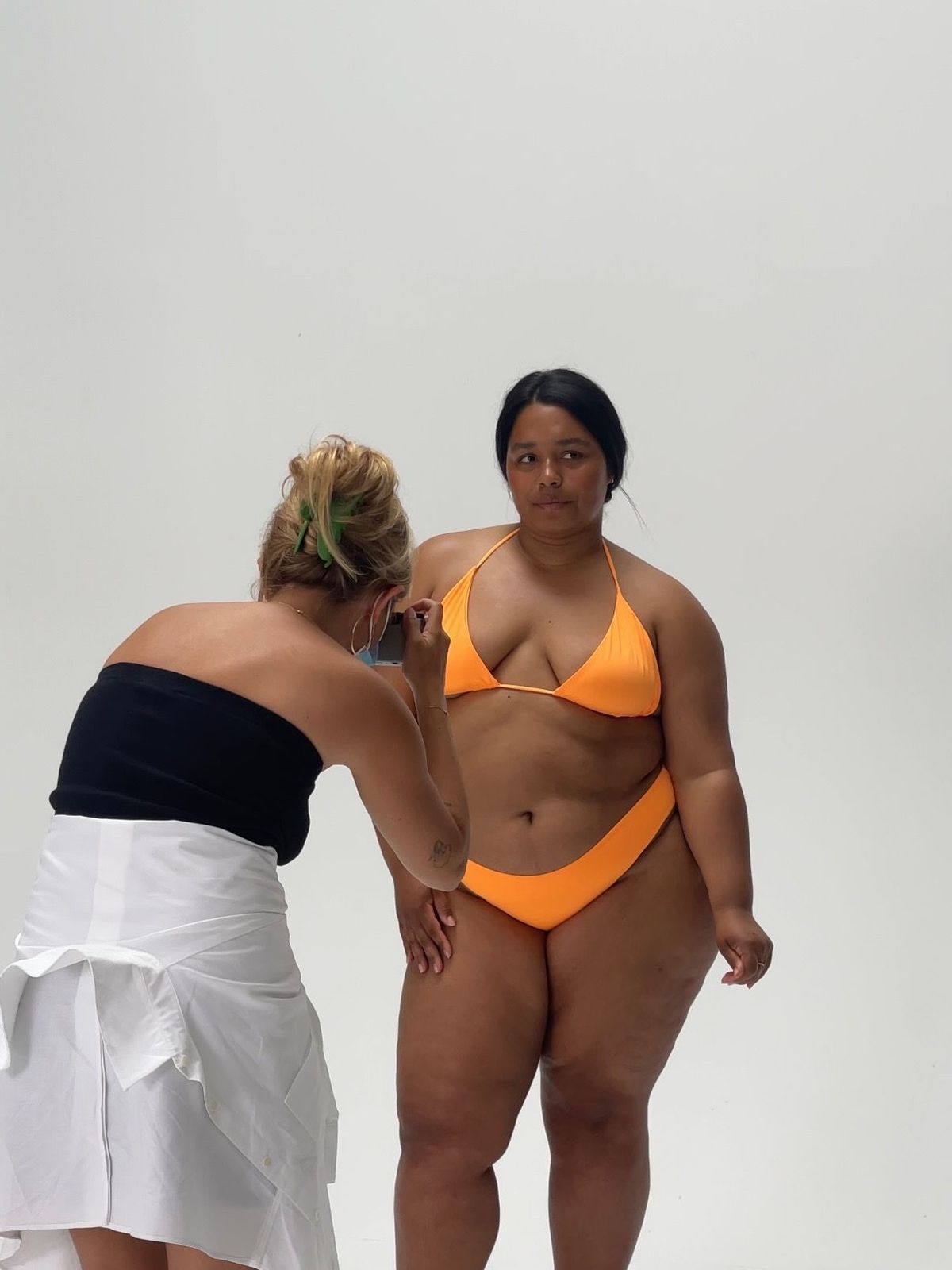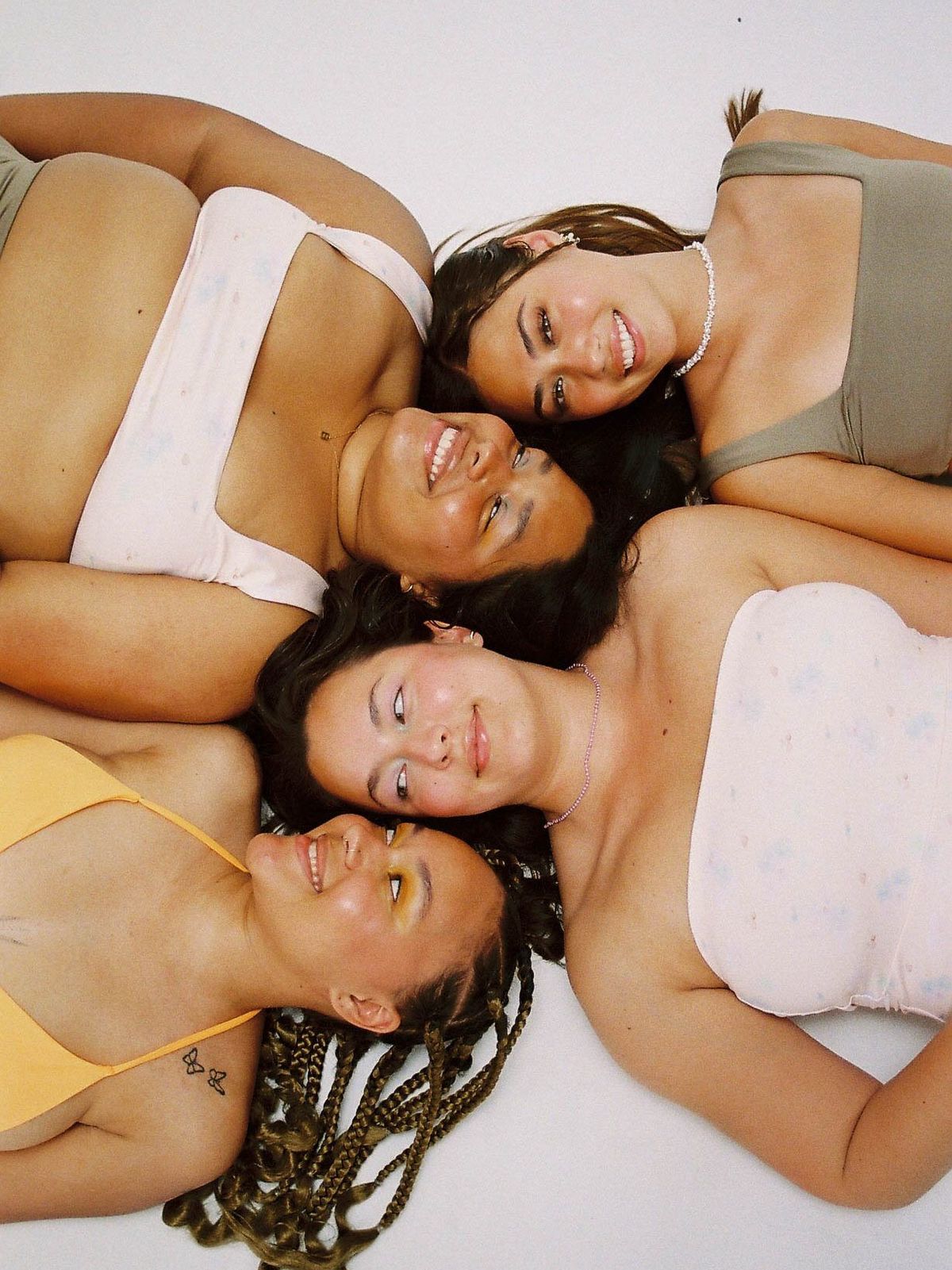 You will never find retouched models on Djerf Avenue's social media and website. The photos come straight from the camera roll. "We don't believe in editing bodies, pimples or clothing," Matilda explains. "This is us. Just the way we are."
As Matilda puts it, the brand's customers are its best models and spokespeople, and Djerf Avenue works diligently to create more representation on its website and in ecommerce. Showing how garments fit on bodies from XXS to XXL is a no-brainer for Matilda. It reflects the world we live in. "Really," she says. "It is the bare minimum."