As the weather becomes more temperamental, and an umbrella is no longer enough to keep sudden showers at bay, these raincoats are our best bet to stay dry this season
All products featured on Vogue are independently selected by our editors. However, when you buy something through our retail links, we may earn an affiliate commission.
In our teenage years we fought tooth and nail to avoid practicality. We shunned knit sweaters, beanies (or rain hats) and scarves, shedding any additional layer as soon as possible. We shunned our rain boots, rather soaking our white sneakers than wear something so functional. Today, however, utility wear has become remarkably trendy.
Outdoorsy essentials have become a benchmark on our sartorial agenda for autumn. With the likes of Dior and Marine Serre making stainless steel water bottles in leather slings, Miu Miu showing high-fashion ski trousers, and a myriad of runway appropriate windbreakers, the functionality of it all took our breath away.
The standout star for the coming season, however, is the trusty rain jacket. Water resistant and perfect for layering, they help us avoid unruly umbrellas in sudden heavy showers. No matter the direction of the droplets, a raincoat keeps you warm and dry in dubious weather conditions.
But how does one stay stylish while wearing such practical garb? The answer is cut and material. Classic cuts takes the rain coat away from the great outdoors while waterproof fabrics in an interesting finish will instantly raise the sartorial bar.
It's safe to say that these raincoats are essential for our weather-proof wardrobe this autumn.
Arket
Rainproof parka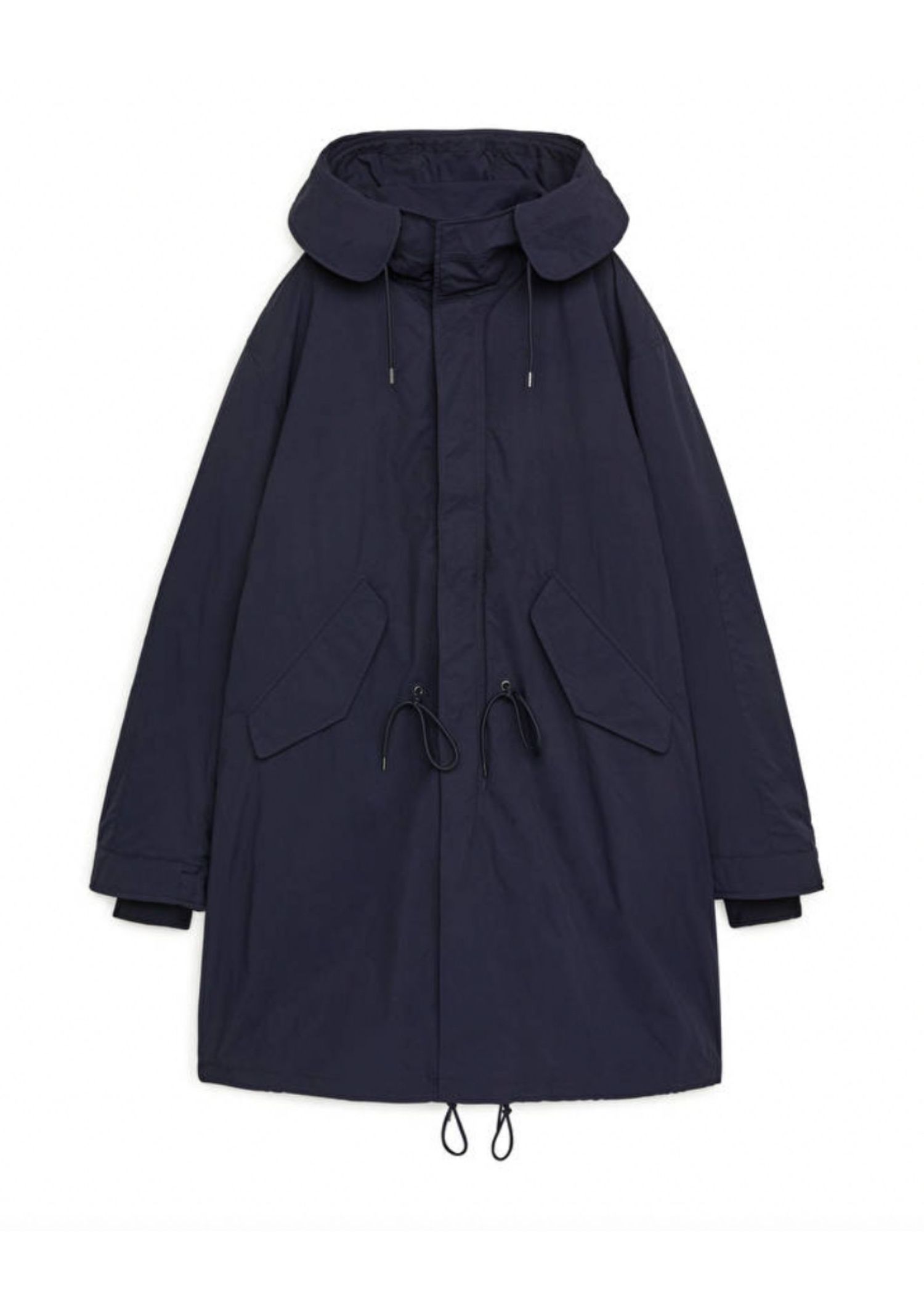 Featuring water repellant shell fabric, this classic, mid length fishtail parka with a detachable liner made of pile fleece is the perfect companion for rainy days.
Uniqlo
Short blochtech trench coat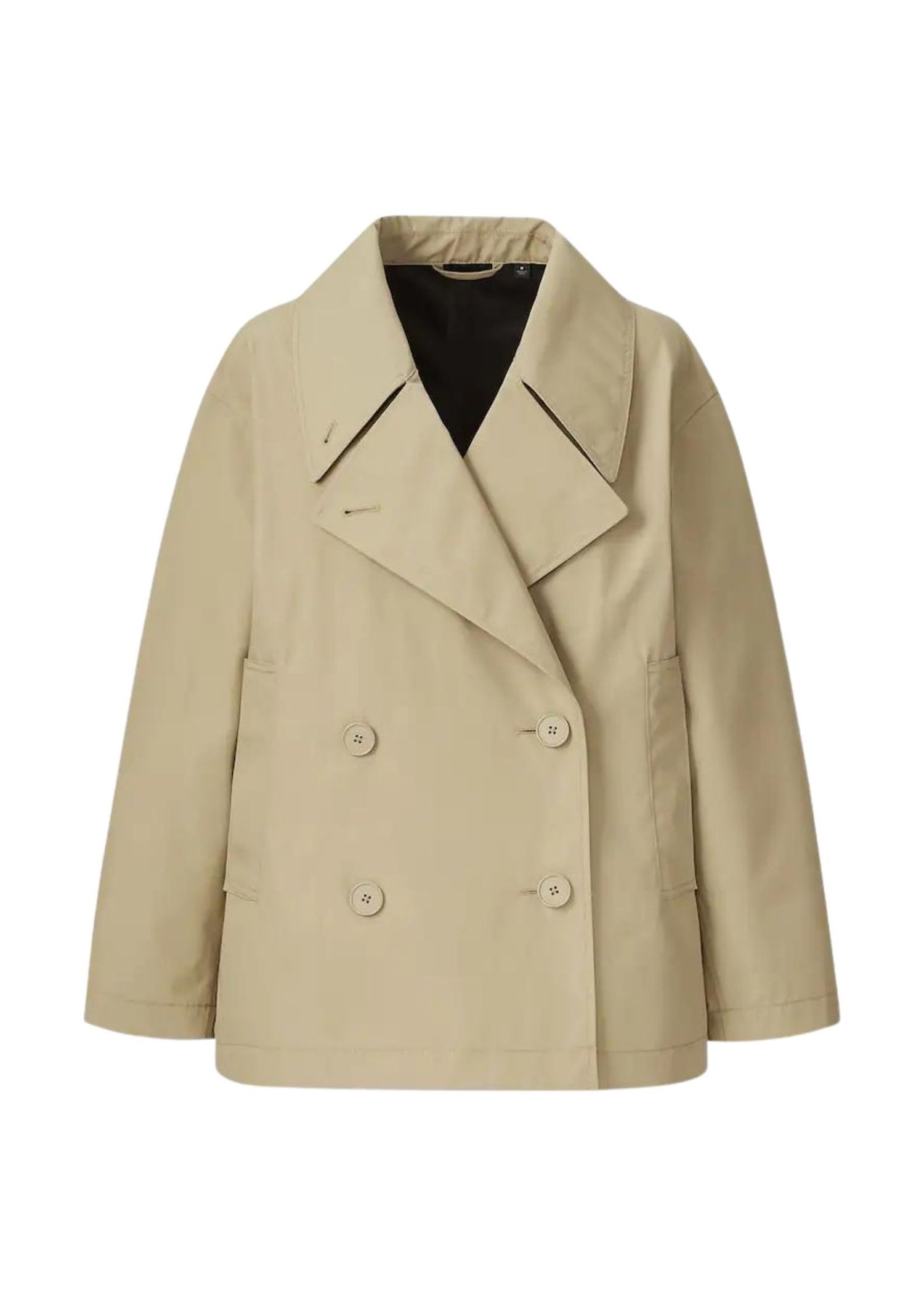 Staying stylish is an easy feat in Uniqlo's short trench coat with blochtech technology. It may not keep your legs dry, but that comfort is a worthy exchange for an elevated wet-proof wardrobe.
Tretorn
Light rain poncho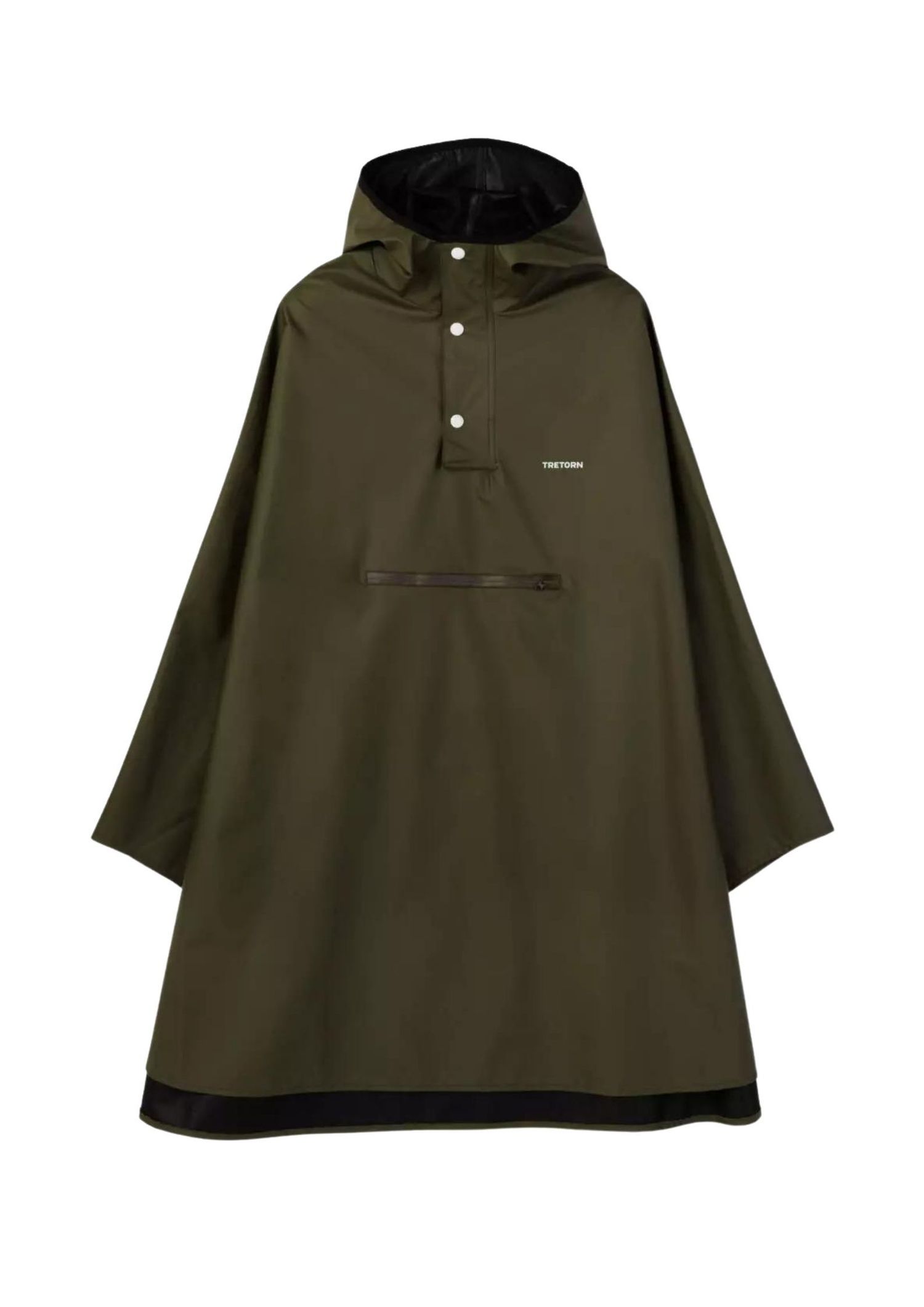 A light layer, the classic rain poncho from Swedish Tretorn is a given. Here, layering is essential as the moss green PU coat doesn't give much warmth. Paired with a roll neck cashmere sweater, it works well for even the coldest rainy season.
Rains
String overcoat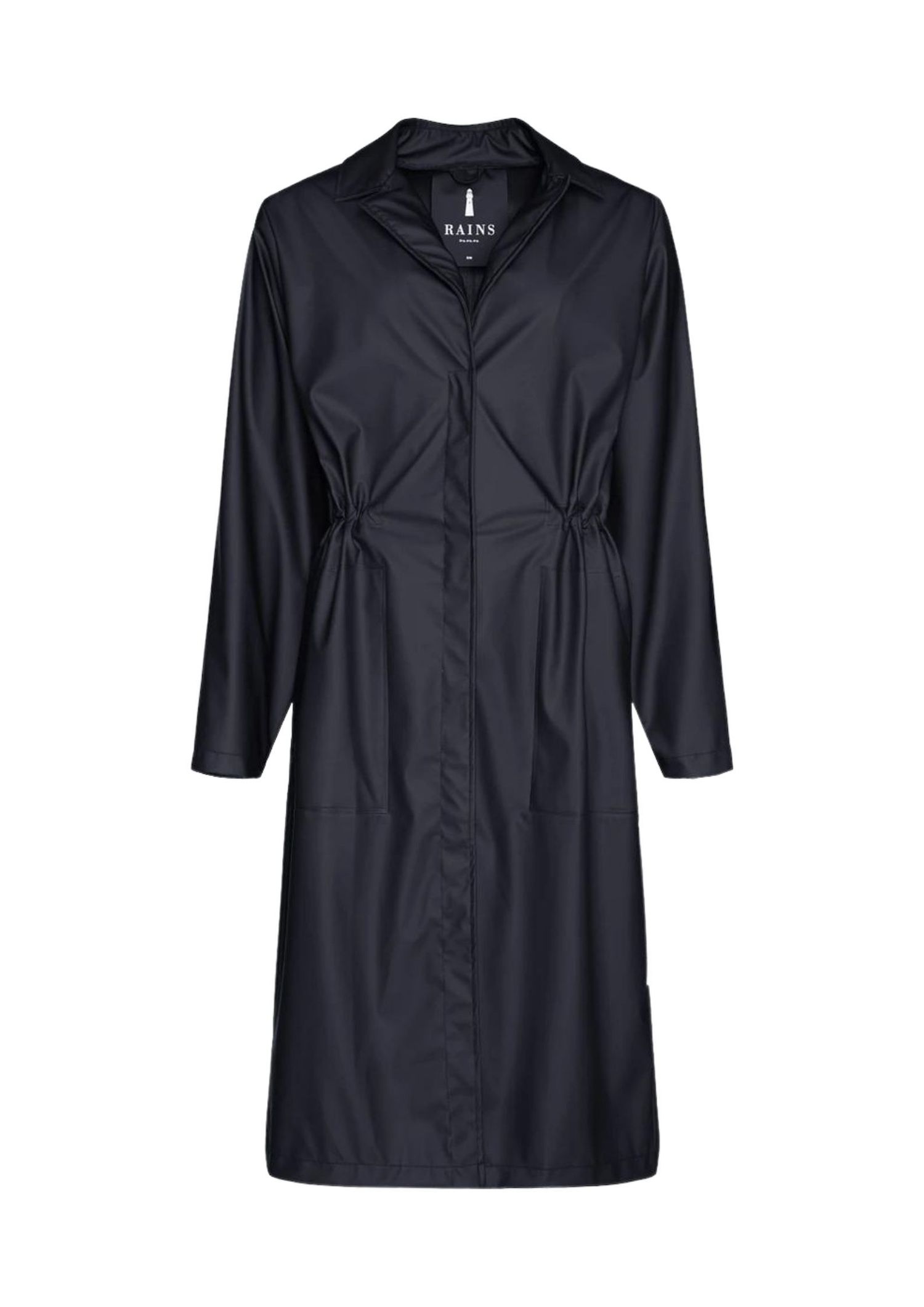 Danish brand Rains is renowned for weather-proofing your wardrobe. This long coat looks put together with a cinched drawstring waist, while still being appropriate for the outdoors.
Prada
Rain coat with hood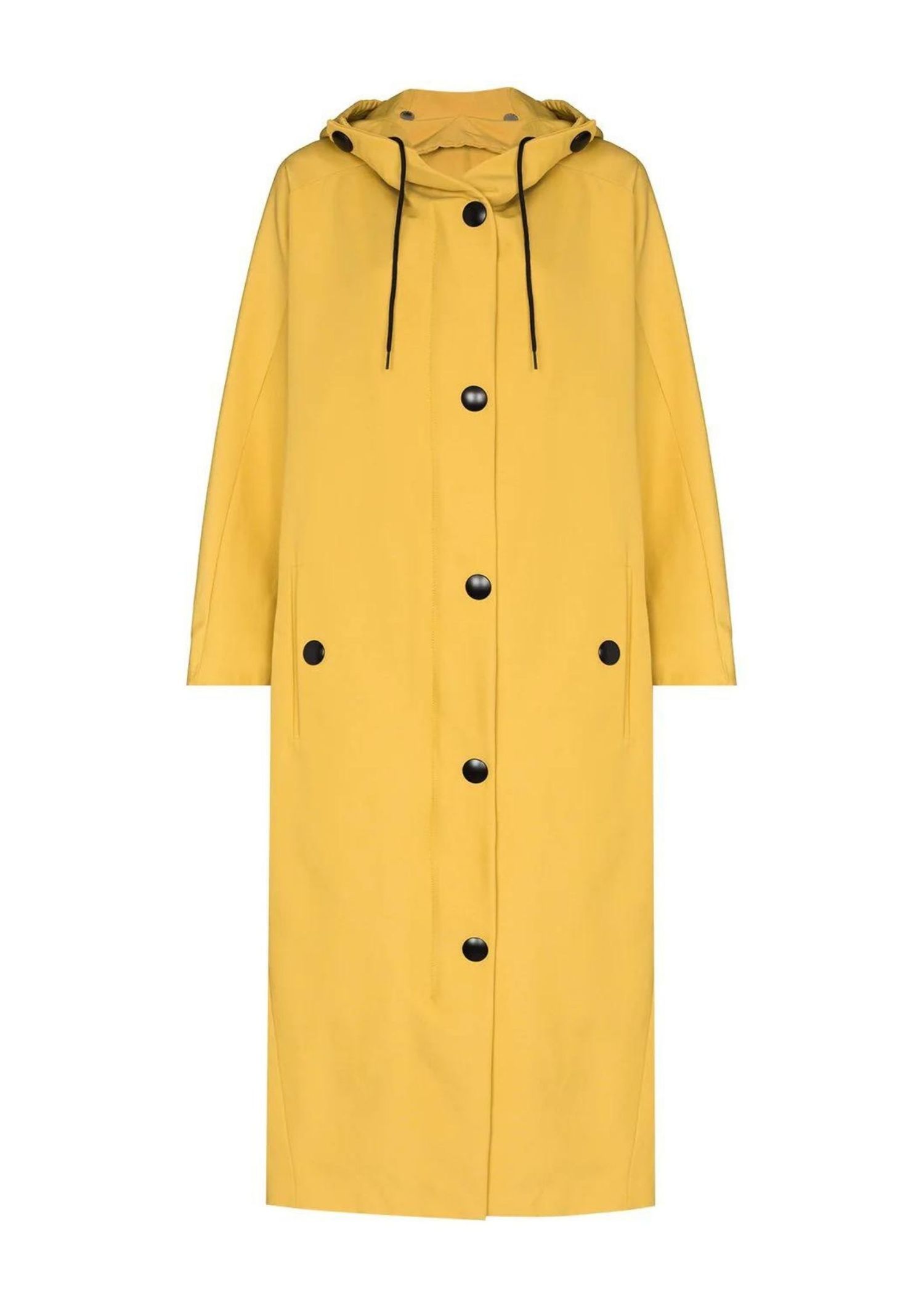 Prada provides the perfect blend of classic and modern with their yellow rain coat. Graphic black buttons break up an otherwise minimalist design, while the sunshine colour ensures a bit of happiness even on the gloomiest of days.
Stutterheim
Mosebacke rain coat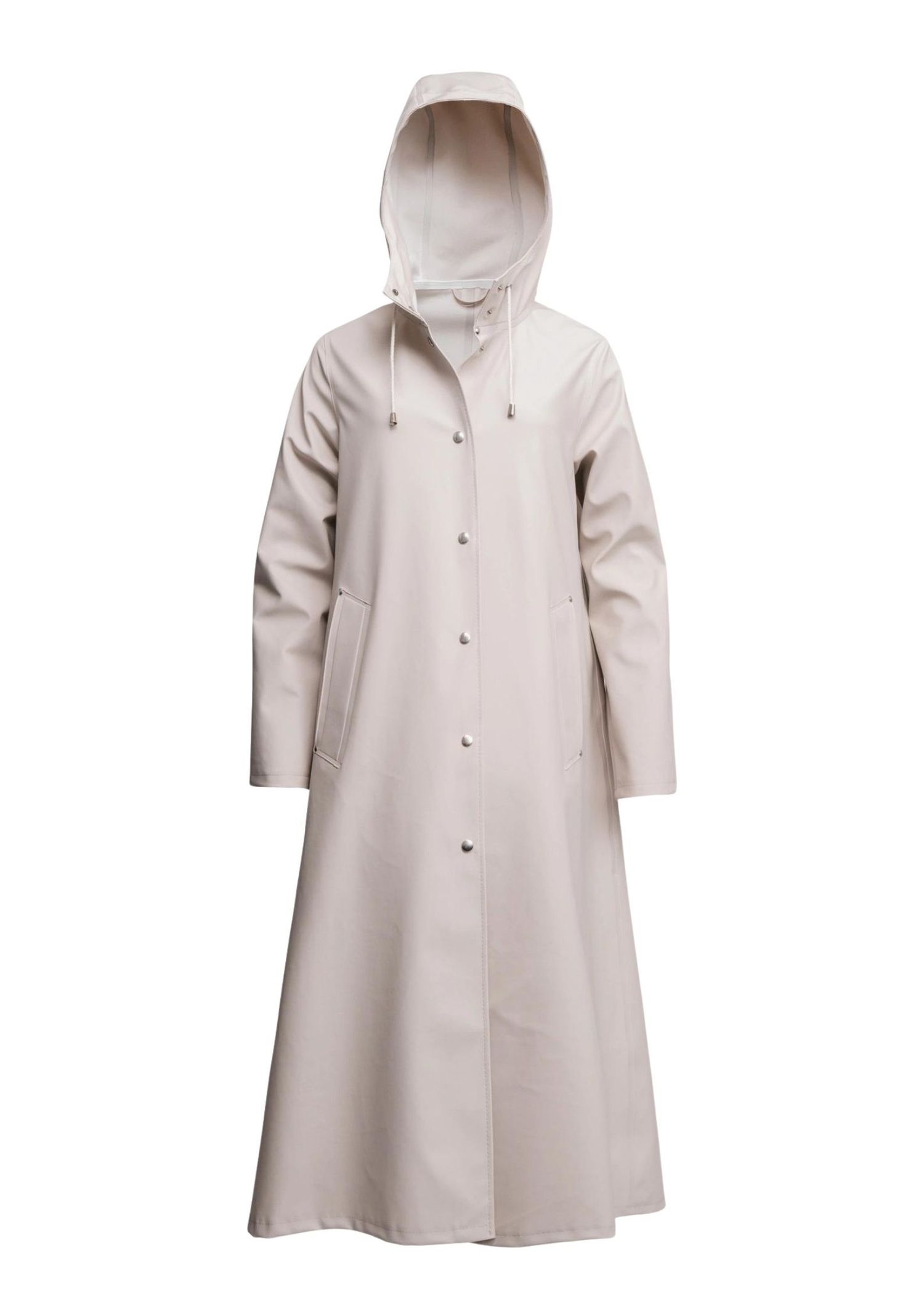 Stutterheim is another Scandinavian staple in our water proofed wardrobes. With the brand's Swedish sensibility, the sweeping A-line shape of this style works just as well rushing through city streets as when crossing country lanes.
Max Mara
Faesite taffeta raincoat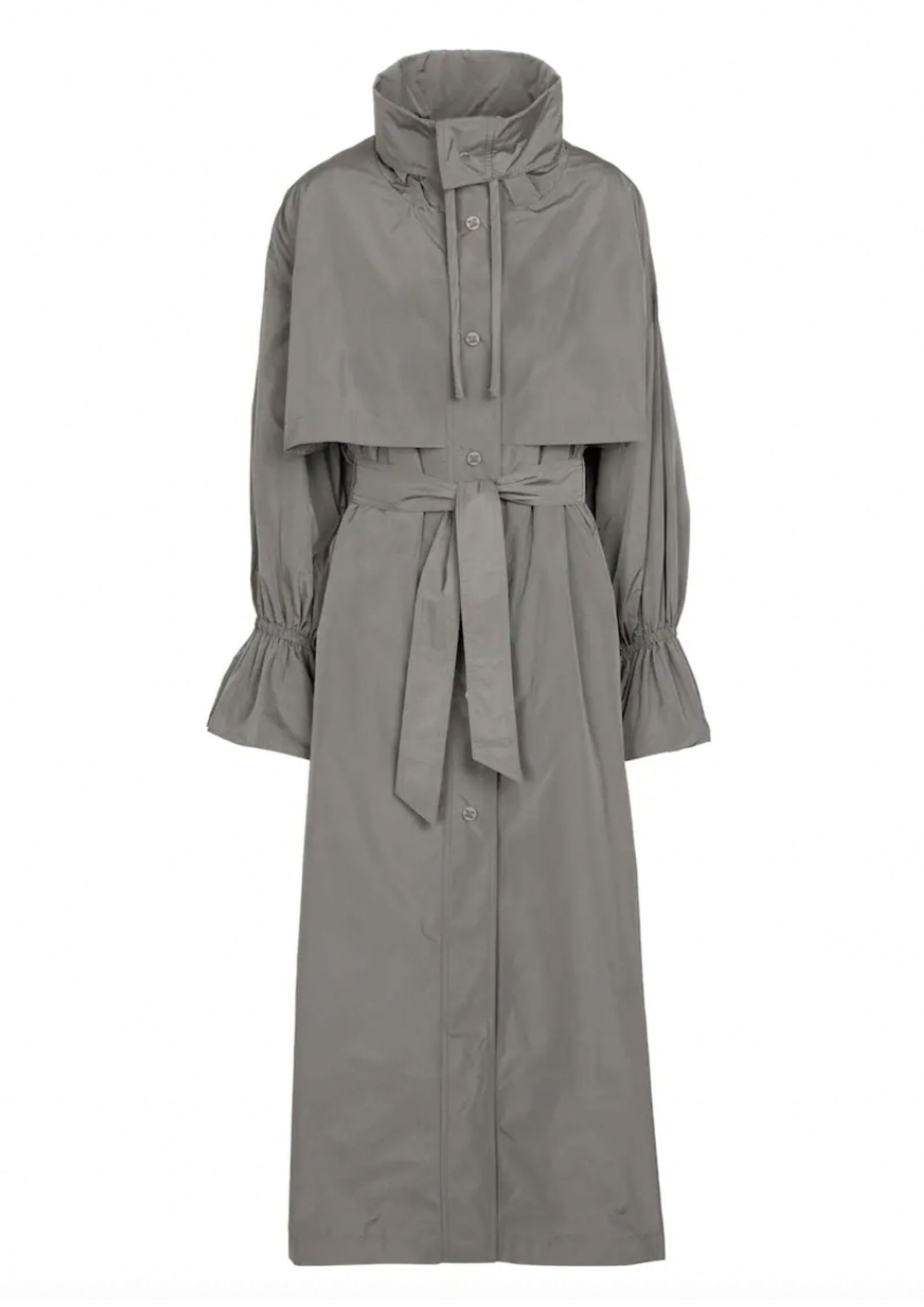 While most known for their wool and cashmere coats, Max Mara's rain gear conquer unpredictable weather during those in-between months of the year. Made in Italy from water-resistant taffeta in a versatile grey, it will go with any outfit you've planned for the day – so you can throw it on and go when the forecast predicts showers.
Kassl Editions
Rubber coat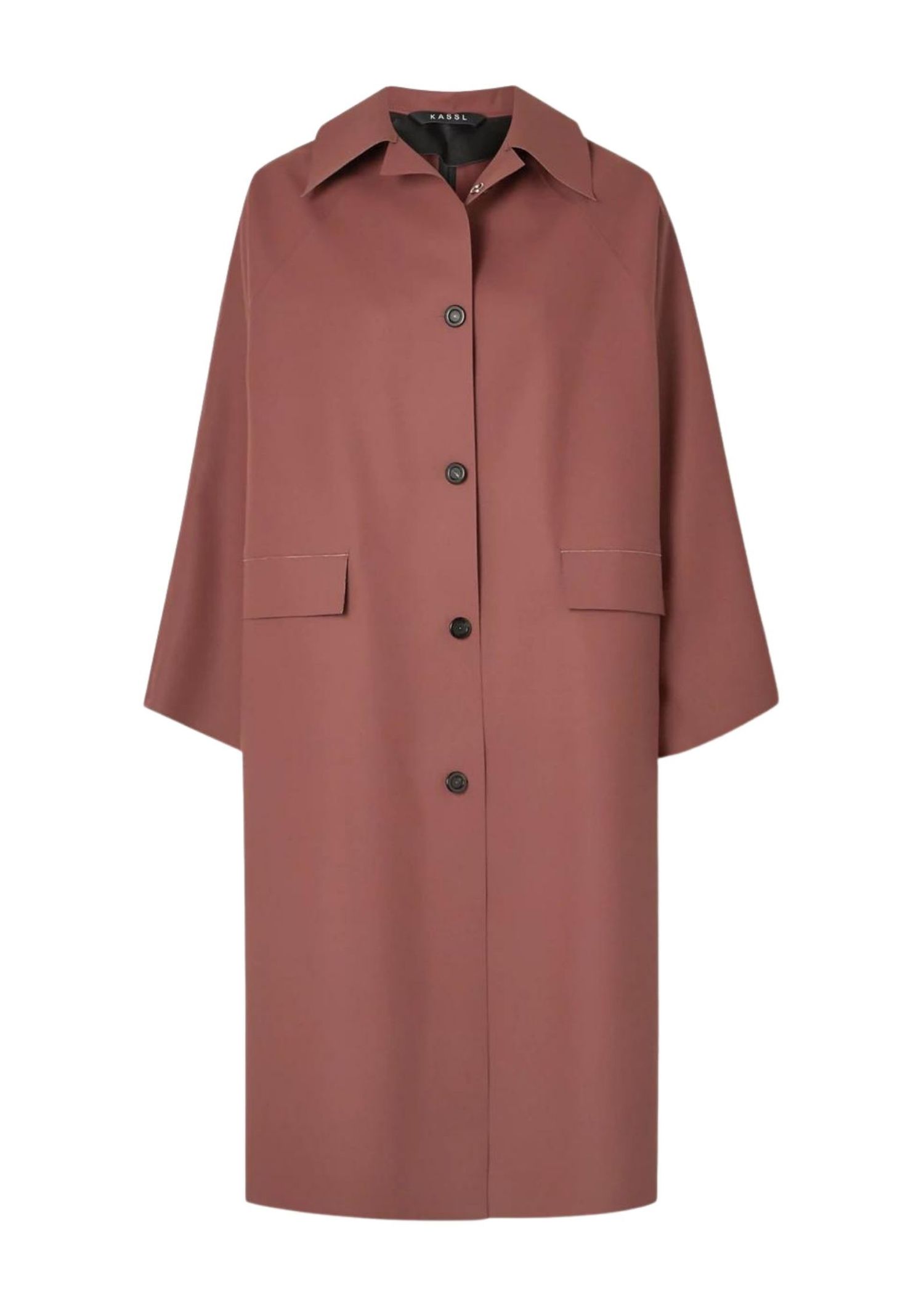 Kassl Edition's rubber coats are the darlings of the international fashion crowd. Almost as coveted among editors and influences as the Telfar bag, this wine-red oversized iteration is our preferred version. Pop the collar to reveal the contrasting pastel-pink underside.
& Other Stories
Oversized 2-In-1 Parka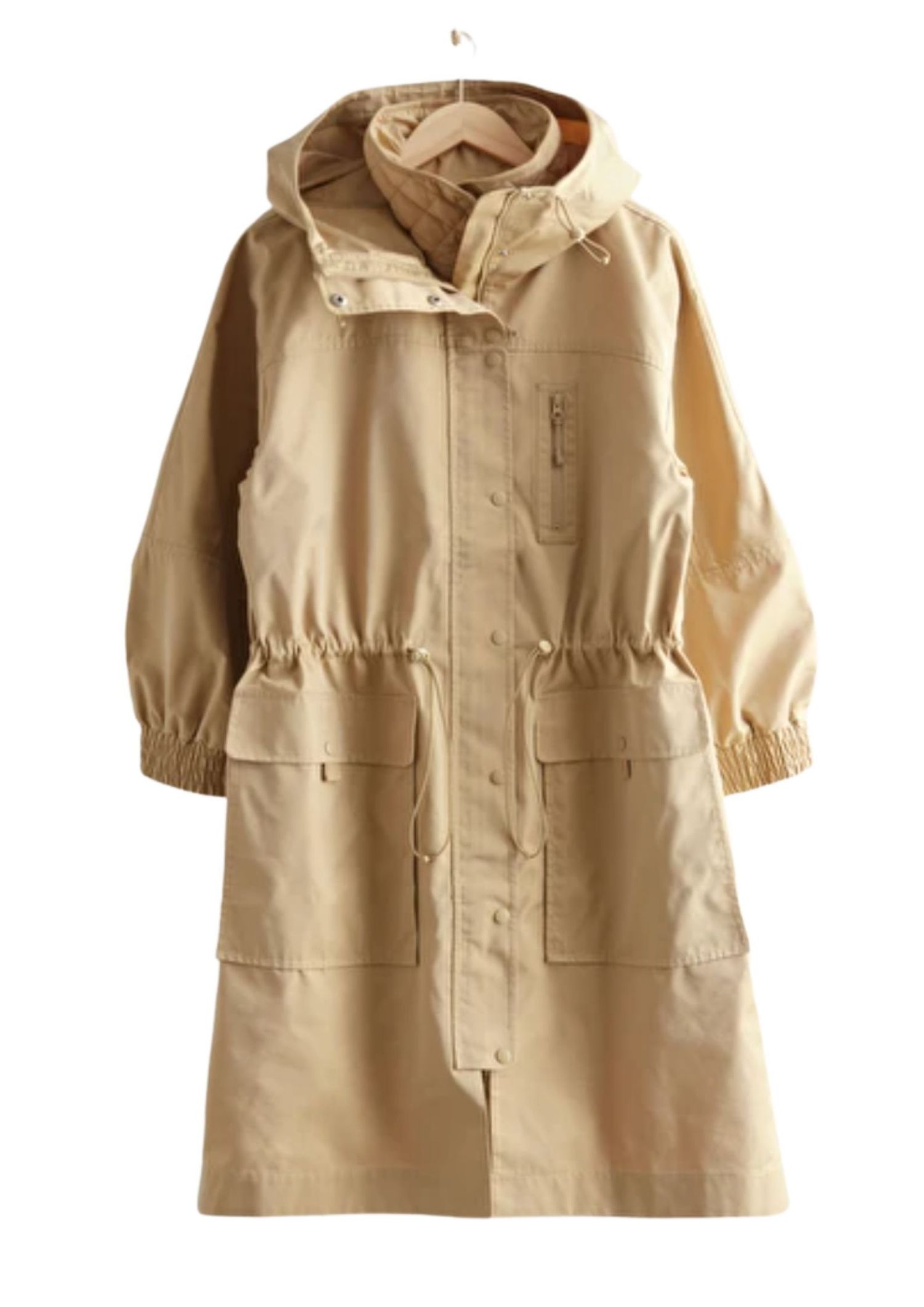 As long as it's not a combined shampoo and conditioner, we love a good 2-in-1. & Other Stories oversized parka lined with a quilted inner vest – that can be worn separately – is the perfect choice for multi-seasonal dressing.
Vetements
Oversized rain coat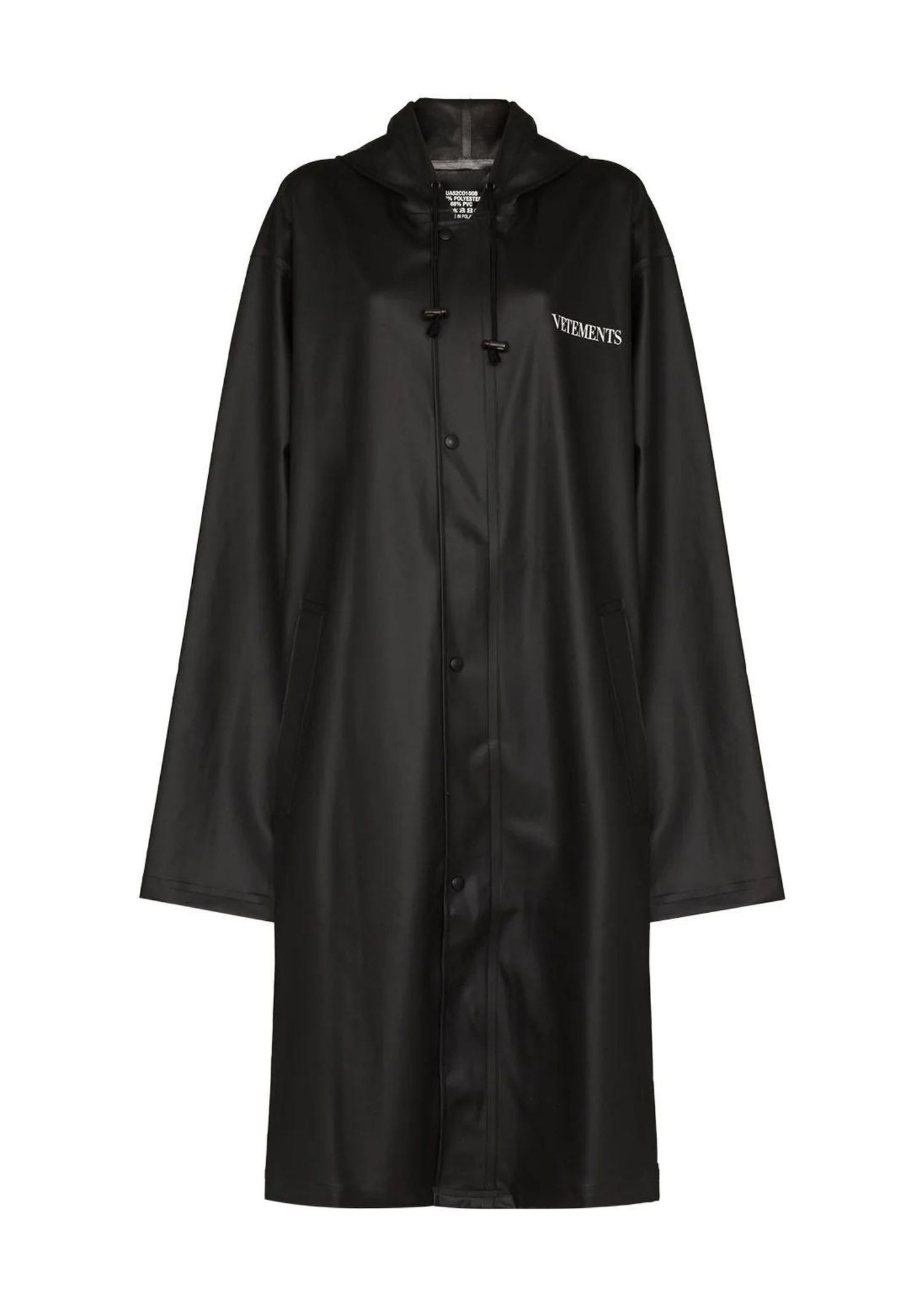 Vetements understated, black unisex rain coat with white branding makes a case for logo-mania to enter the world of water proofed gear. Paired with all black, this coat will blend in with the rest of Stockholm as we embrace the dark and cold season ahead.