Thanks to Arket and Tretorn's new capsule collection - being caught in the rain won't sound so bad
Inspired by the vintage fishermen's parkas worn at the seaside and the robust raincoats seen in the countryside, Arket's collaboration with Swedish rainwear experts Tretorn reimagine wet weather essentials for the whole family.
"For Autumn 2021, we wanted to create a functional collection that works in any weather, from the archipelago to the city," explained Arket's head of design Anna Teurnell.
As experts on sportswear that can withstand Scandinavian weather –Tretorn was founded as a rubber factory in 1891 – Tretorn were the natural option for the collaboration. "In Tretorn, we found a partner with whom we share the same dedicated commitment to quality and sustainability," says Teurnell, "Just like us, Tretorn understand challenges of the Nordic climate and want to offer garments that will look good even in the rain."
The separates are made from dimethylformamide-free water-based polyurethane. This material combination – in combination with using already existing resources instead of raw oil-based materials – significantly reduces the environmental footprint of the garments.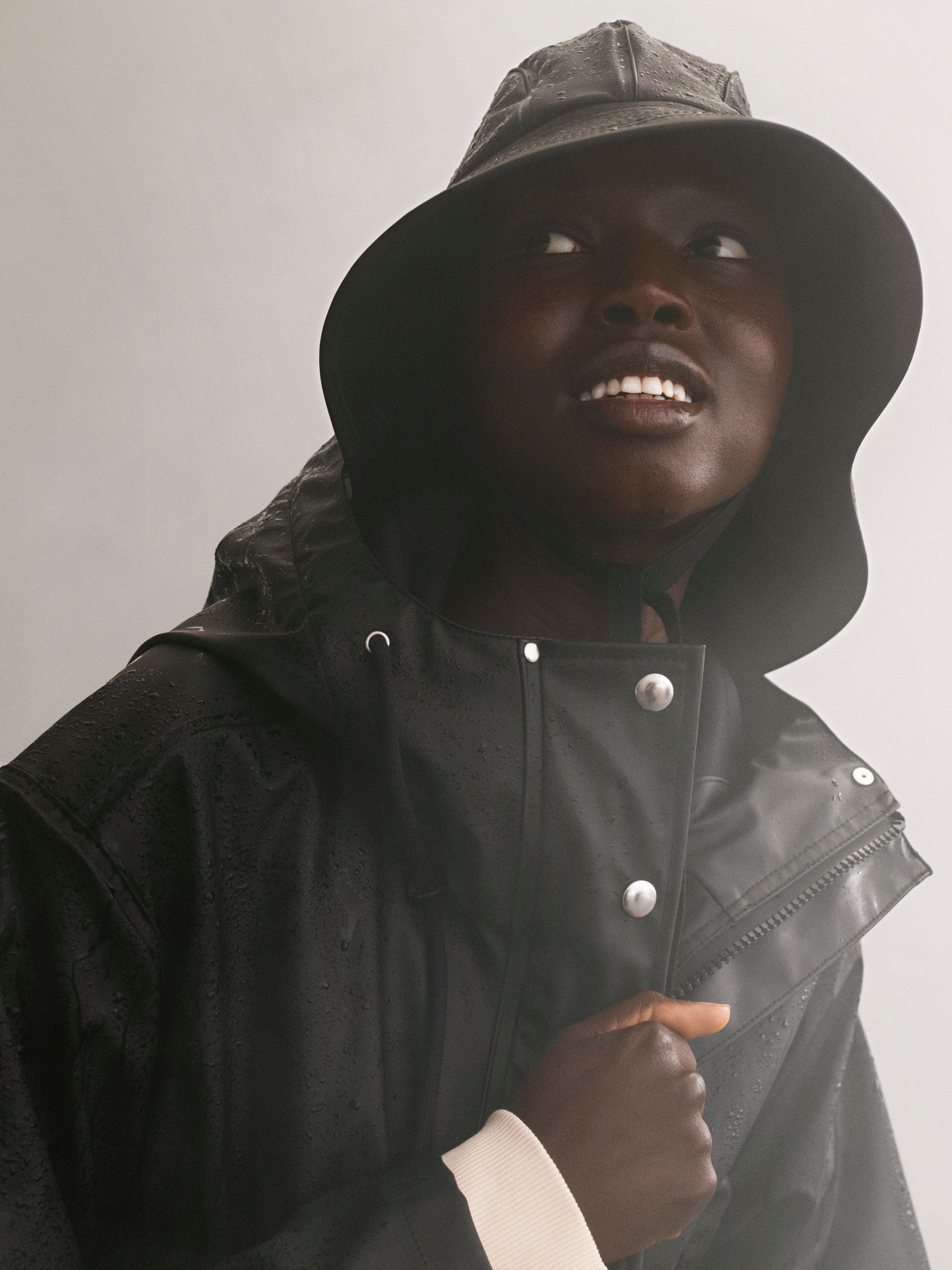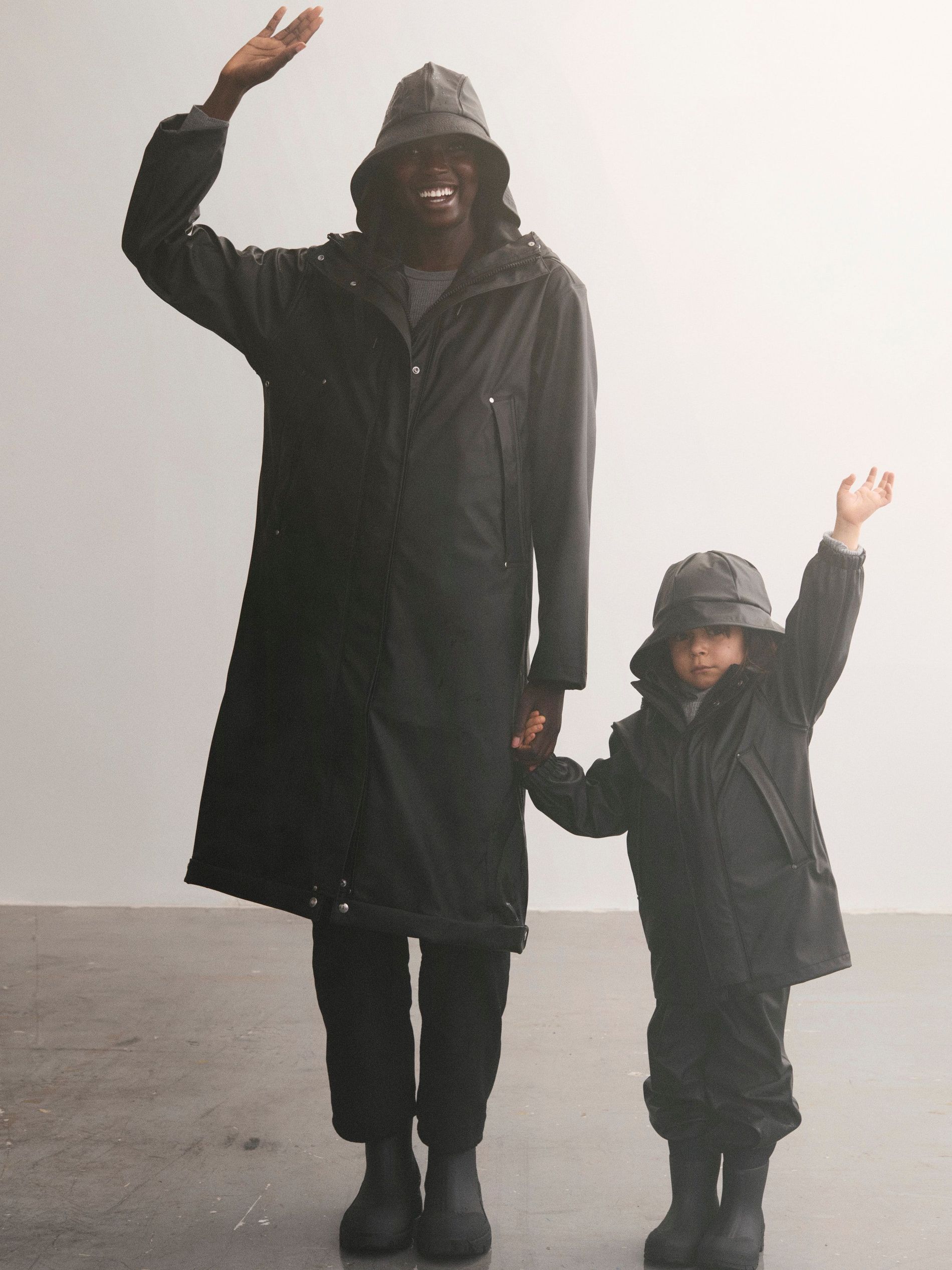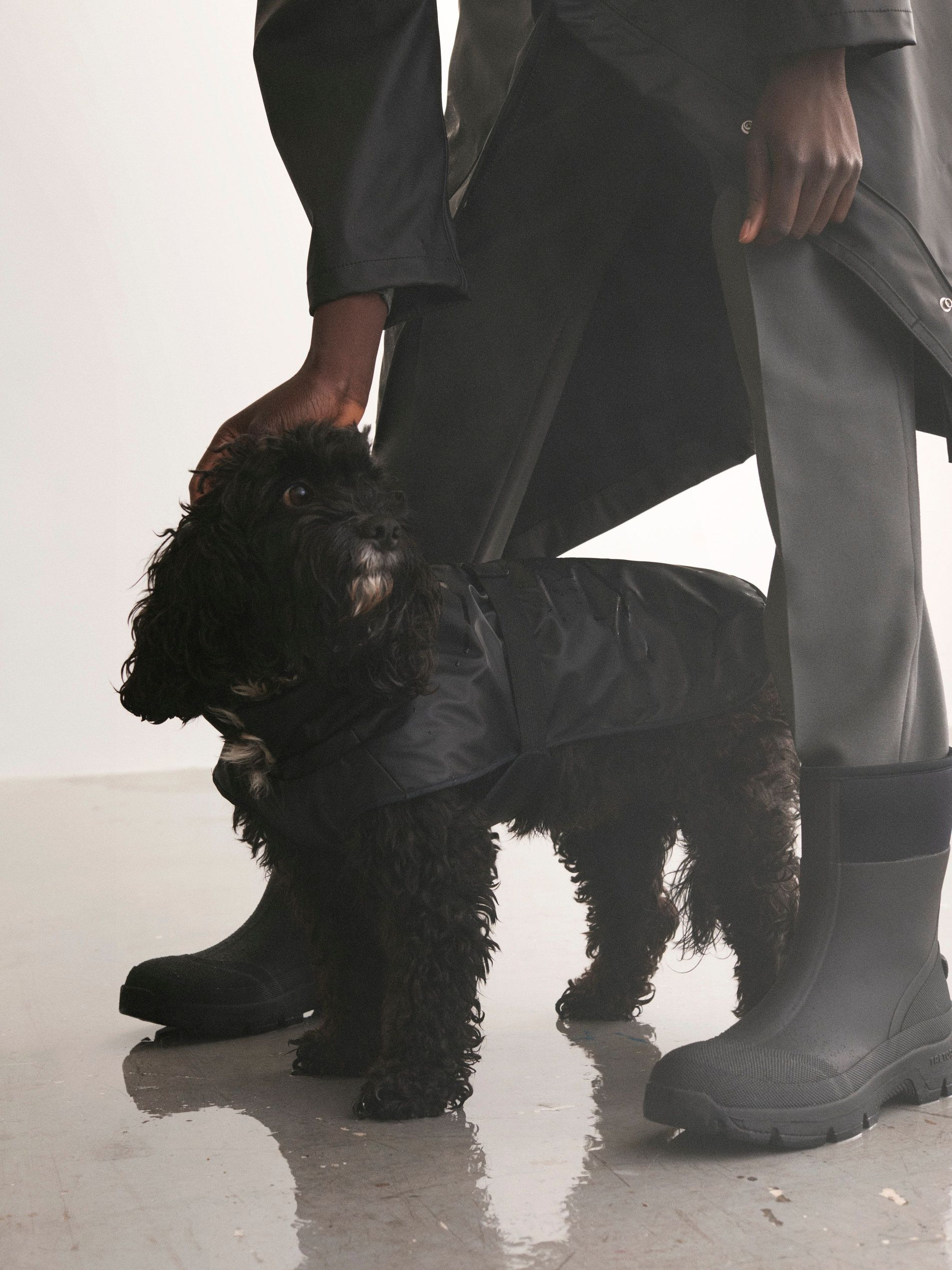 The coats are the standout pieces of the new capsule collection. "They're my favourite – Classic and sophisticated," says Teurnell. "It is a key autumn garment, regardless of the weather." Nifty details such as fold-ups and rain guards that lead rainwater away from the body, warming fleece-lined pockets and welded seams make the collection suitable for challenging weather conditions. "The Nordic climate can be very unpredictable with the risk of rain during most of the year. Therefore, it is important to have a closet ready for all types of forecasts."
To complete the range, rubber footwear and accessories ensures a weather-proof look from top to bottom – with a rain jacket for dogs to match. In keeping with both brands' environmental standards, the boots and clogs in the collection come in responsibly sourced, natural rubber certified by the Forest Stewardship Council and bio-neoprene.
The capsule collection will be available online and in store from October 2021.