The mixed media artist created custom sculptures wearing Balenciaga's Crocs Boots and Crocs Madame
All products featured on Vogue are independently selected by our editors. However, when you buy something through our retail links, we may earn an affiliate commission.
The collaboration between Balenciaga and Crocs continues with the latest styles - Crocs Boots and Crocs Madame - now hitting stores. And to celebrate the launch, Balenciaga enlisted the help of mixed media artists Anna Uddenberg and Kristina Nagel on a campaign that combines "the alien with the familiar".
For the campaign, Stockholm-born, Berlin-based Uddenberg created custom sculptures of people made from upcycled Balenciaga materials each wearing the new Balenciaga Crocs style. Donning lime green Crocs Madame is a sculpture titled 'Tanya', which sees a figure fixing what looks like a post apocalyptic-esque pram.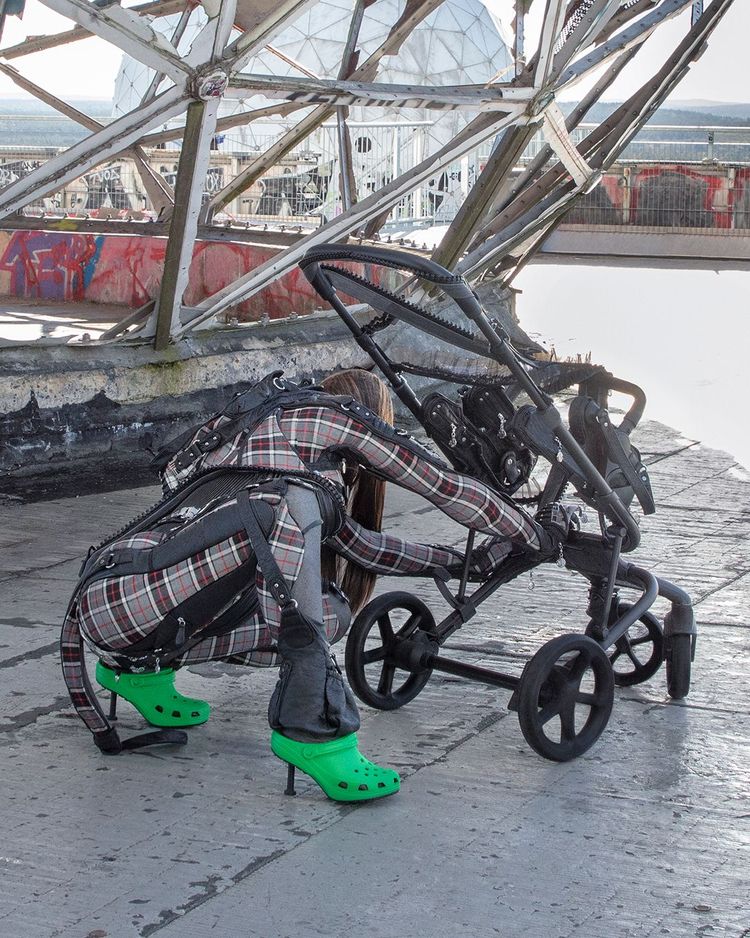 Photo: Kristina Nagel
Another sculpture, wearing Crocs Boots, sees a figure slumped up against a wall, a fishing rod hanging over the top.
Both are staged and photographed by Kristina Nagel on the streets of Berlin. Along with the campaign imagery, the sculptures will be displayed in selected Balenciaga stores, Balenciaga Sloane Street in London and Balenciaga Madison Avenue in New York, as part of Balenciaga's ongoing Art in Stores project.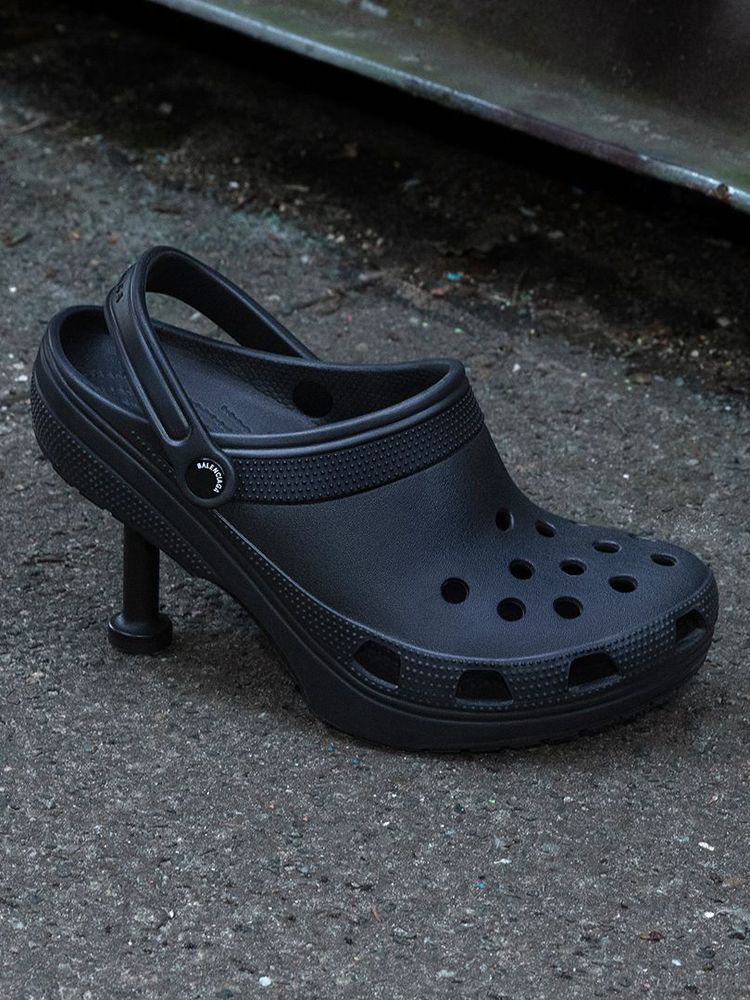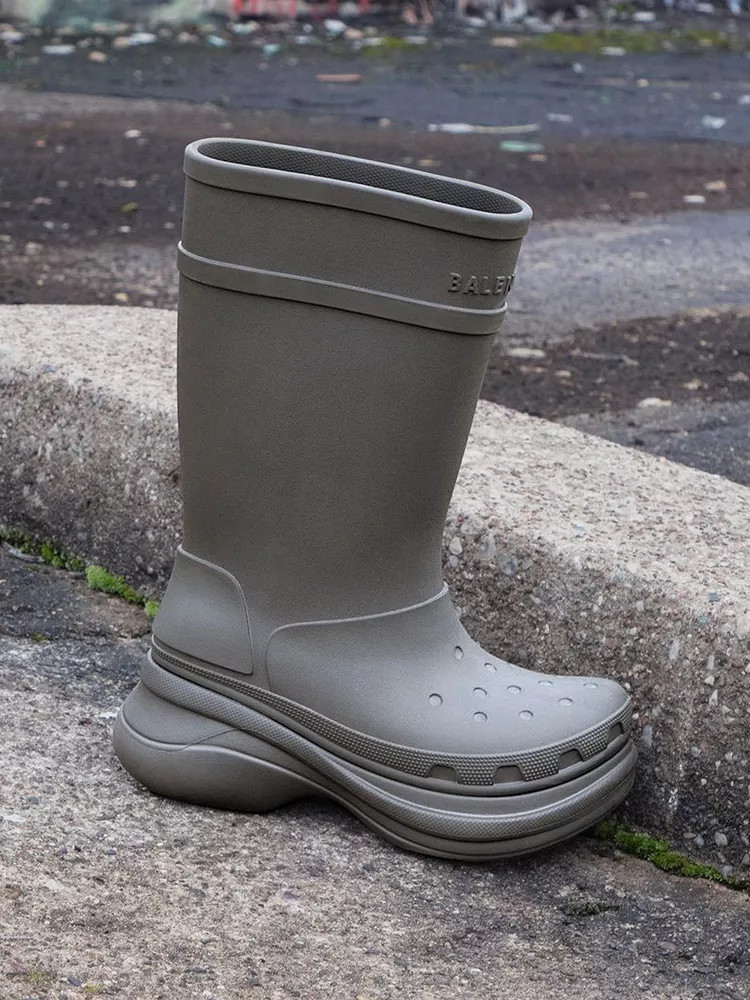 Anna Uddenberg has a history of exploring motifs out of the ordinary. Since graduating from The Royal Institute of Art in Stockholm, she has had several solo exhibitions – most notably at the Bundeskunsthalle in Bonn and at the Marciano Art Foundation in Los Angeles – that investigates how body image and self-staging reflects on class, appropriation and sexuality.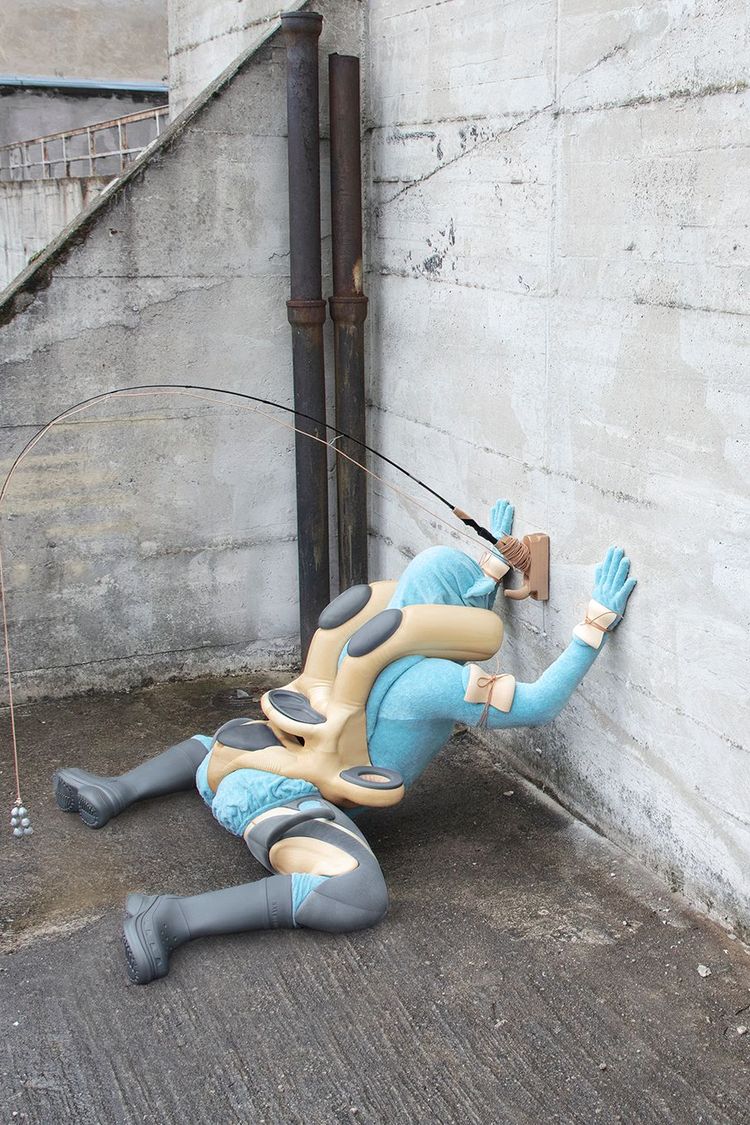 Photo: Kristina Nagel
Demna Gvasalia first sent platformed Crocs clogs in pink, green, yellow and black down the Balenciaga runway for AW18. This second collection was revealed at the design house's spring/summer 2022 runway show - and is available to buy now.
---
Crocs x Balenciaga