Björk embarked on her tour Orkestral in style, and for her second show the Icelandic superstar pulled out all the stops
We've chronicled on the effervescence of Björk's inimitable style before, and she's just worn our favourite look to date.
When it comes to stage costumes and Björk, the singer never disappoints. We expected nothing less than triumphant, fantastical looks to mark Björk's return to the world stage. On the eve of her second show for her delayed tour Orkestral in Reykjavík, Björk chose Balenciaga's blue velvet, ultra-hooped gown from the SS20 collection as her champion.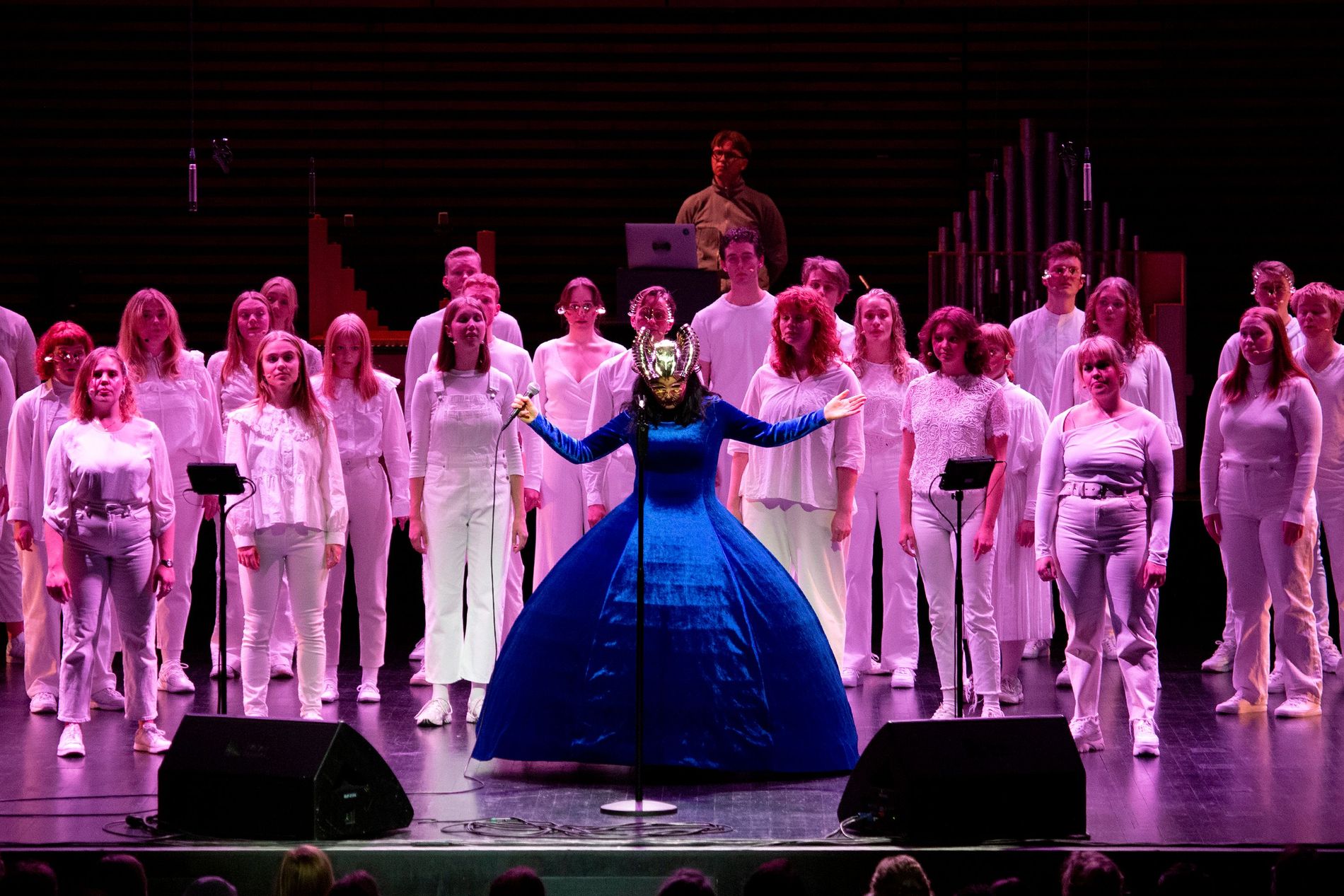 Photo: Getty
Continuing her relationship with fantasy-maker James Merry, she exhibited his signature array of stellar metal masks. This time, it was surprisingly classic. The headpiece chosen decked in gold.
This is a classic Björk look, timed perfectly with the renaissance of her music and life work. However, it also marks the beginning of a new era, as she revisits her tour in Iceland. She has also just announced that her tenth concert tour, Cornucopia, a theatre production that originated in Manhattan, will be travelling to the West Coast in 2022.
Knowing Björk, this Balenciaga gown is not just a beautiful garment, it is symbolic. The midnight blue evokes her upcoming cross of the Atlantic Ocean, the hoop skirt reminds us of our planet earth and its galactic ties, and the fabric moves like the ripple of time. The rich velvet and the echo of royal silhouettes also comment on the opulence of the new roaring 2020s, which we are currently entering after a traumatic start to the decade.
I am certain Björk has her own secret message with the chosen look, but the overarching message is clear. Björk is back, and better than ever.