Jetting off on holiday to enjoy the last of the summer sun? Arm yourself with the best sunscreen for your skin type. Not only will you block the harmful effects of the sun's UVA and UVB rays – but you'll actually enjoy the reapplication process
All products featured on Vogue are independently selected by our editors. However, when you buy something through our retail links, we may earn an affiliate commission.
According to dermatologists, a high SPF is the single most important skincare product in your routine. But what if your sunscreen behaves like a stroppy toddler and refuses to play nicely with your skin? The same rules apply to SPF as they do to your moisturiser, so take a tailored approach and match your sunscreen to your skin type.
Perhaps you have oily skin and skip sunscreen for fear of breakouts; or you worry that redness and irritation will follow in the wake of using the wrong formula on your reactive, sensitive skin. "When choosing a sunscreen, the most important thing is to find one that you actually enjoy using and that feels good on the skin," says Kajsa Regnér co-founder of Swedish sun care brand Guna Ana. "If you don't use a formula that matches your skin type, you will be much less likely to apply it. Ideally, you want to protect the skin but also deal with whatever issues you might have."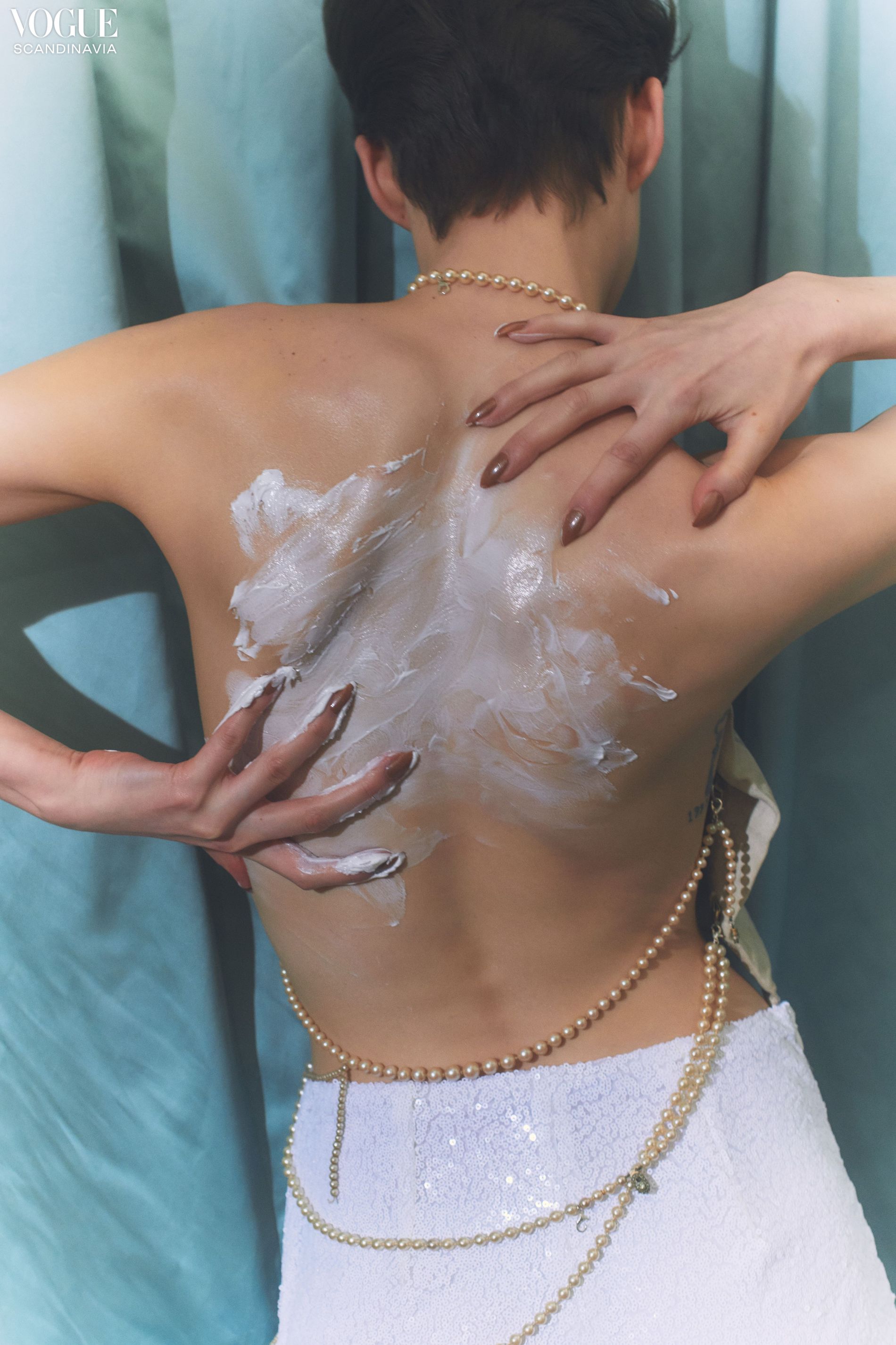 Photo: Olivia Frøligh
Another important consideration is how long different skin types can safely spend basking in the sun. To take away the guess work, Rudolph Care has teamed up with Ajuma Ajuma to create the UV-Bodyguard, a small digital device that measures UV rays wherever you are, then sends personalised information – for example, when to top up sunscreen and seek shade – via the accompanying app. Used in tandem with the right SPF, it is a formidable enemy to the sun's damaging rays.
Below Vogue Scandinavia rounds up the best sunscreens according to your skin type and concerns.
Best sunscreen for oily/combination skin
"Mattifying formulas help to control excess sebum so will offer the best results for oily skin," explains Josefin Landgård, founder of CBD beauty brand Mantle. In particular, she recommends oil-free light gel or spray formulations, as they banish shine and won't leave behind a sticky residue. "You could also look for formulations containing oil-absorbing ingredients such as synthetic fluorphlogopite and silica," she says.
In addition, Regnér advises leaning on sunscreens that include the words 'non-comedogenic' on the packaging. "Avoid formulas that contain heavy oils such as jojoba oil, coconut oil and mineral oil as they may activate serum production and block pores," she adds.
---
Best sunscreen for oily/combination skin
Best sunscreen for sensitive skin
As a general rule of thumb, choose mineral sunscreens over regular chemical sunscreens, which often contain UV filters that can cause stinging, irritation and red patches to bloom across sensitive skin.
Mineral sunscreens sit on top of the skin, rather than being absorbed, effectively reflecting the sun's rays away from the face. Their active ingredients – typically zinc oxide or titanium dioxide – are gentler and better tolerated by reactive skin.
Avoiding irritation for sensitive skin was a big consideration for Landgård when creating Mantle's first sunscreen, The SPF. "It was important to us to avoid UV-filters such as Octocrylene, Oxybenzone, Homosalate, Octinoxate, PABA and 4-methylbenzylidene camphor," she says. Instead, the formula is laced with both Bis-Ethylhexyloxyphenol Methoxyphenyl Triazine, a mineral UV-filter, and Diethylamino Hydroxybenzoyl Hexyl Benzoate, a synthetic filter that is lipophilic (soluble in oils/fats/lipids), meaning it is extremely compatible with the skin's top layer, which is made up of natural lipids.
"If you have sensitive skin you should also avoid perfume as it can cause unnecessary irritation," Regnér notes. "Other ingredients to avoid are mineral oils and parabens. But of course, it's very individual so it's important to always try a new product on a small area of skin to check if it works for you."
---
Best sunscreen for sensitive skin
Best sunscreen for dry skin
The unique needs of dry skin are often overlooked when it comes to sunscreen. But those whose skin is permanently moisture-starved will know only too well that the wrong formula can make fine lines more obvious and lead to flakiness around the nostrils and eyebrows.
"Mineral filters, in particular, can be dehydrating so sunscreens with chemical UV-filters are a good alternative for dry skin," Landgård says.
Ingredients-wise, approach sunscreen formulas in the same way as your serums, which contain water-binding humectants such as glycerin, hyaluronic acid and saccharide isomerate. For this reason, the Guna Ana Face Cream SPF50 is powered by hyaluronic acid in two molecular sizes to hydrate both the skin's surface and deeper layers.
"Dry skin then requires ingredients that lock moisture in without being comedogenic – ingredients such as oil and wax," Landgård notes. This advice is echoed by Regnér, who recommends formulas that deliver fatty acids such as omega 3, 6 and 9. "Ceramides are also crucial for locking in hydration and ensuring the formula feels comfortable throughout the day," she adds.
---
Best sunscreen for dry skin