With Copenhagen fashion week just around the corner, Vogue Scandinavia takes a step inside the multicoloured realm of Stine Goya to hear how the designer is keeping her cool ahead of the onslaught
Welcome to our bi-monthly series "Take five" featuring inspiring Scandinavian tastemakers on the five life-enhancing items, habits or encounters that help guarantee a balanced, joy-filled life.
Anyone who has ever put on a bright colour on a gloomy day will know that a single hue can have a significant influence on your state of mind. While dopamine dressing only recently found its way into fashion, colour has been used for therapeutic purposes since long ago, even back to ancient Egypt. Colours and emotions form a powerful bond: cool tones promote calm and concentration, whereas warm nuances evoke excitement. This infallible connection is the very undertone of the cheer-infused garments of Stine Goya.
Goya first founded her eponymous label back in 2006 in Copenhagen. After stints working as a model in Paris, studying at Central Saint Martins in London, and later working at Cover Magazine, the Danish designer determined to set up alone. Each collection oscillates between offbeat maximalism, sophisticated silhouettes, and impeccable coolness. The brand feels more vital than just making someone look great – it's an ode to the colours of life.
Heading up your own brand can be joyfully busy at the best of times, and with Copenhagen Fashion Week shortly arriving, staying calm is key for the woman behind Stine Goya. Here's how she navigates the days ahead of a show and the little tricks and tips that get her mind back into shallow waters:
Avoiding late nights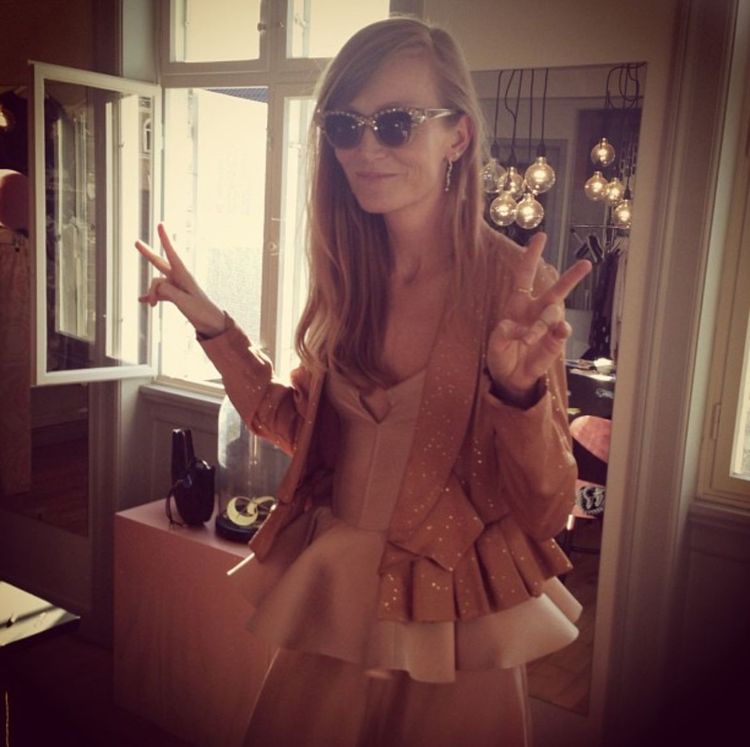 "A straightforward but notable change that has transformed my life for the better is giving myself the golden rule of not working late nights. At the beginning of my career, I used to have a habit of working late on a regular basis, but if anything, it didn't lead to more productivity. In the busiest periods, before shows or shoots, it is so easy to fall into this old habit, but I have learned over the years that my creativity is boosted when I'm well-rested and ready to take on the day. It might sound trite, but striving to find a work-life balance that works for you is an art, but it is so necessary to try to perfect."
The power of music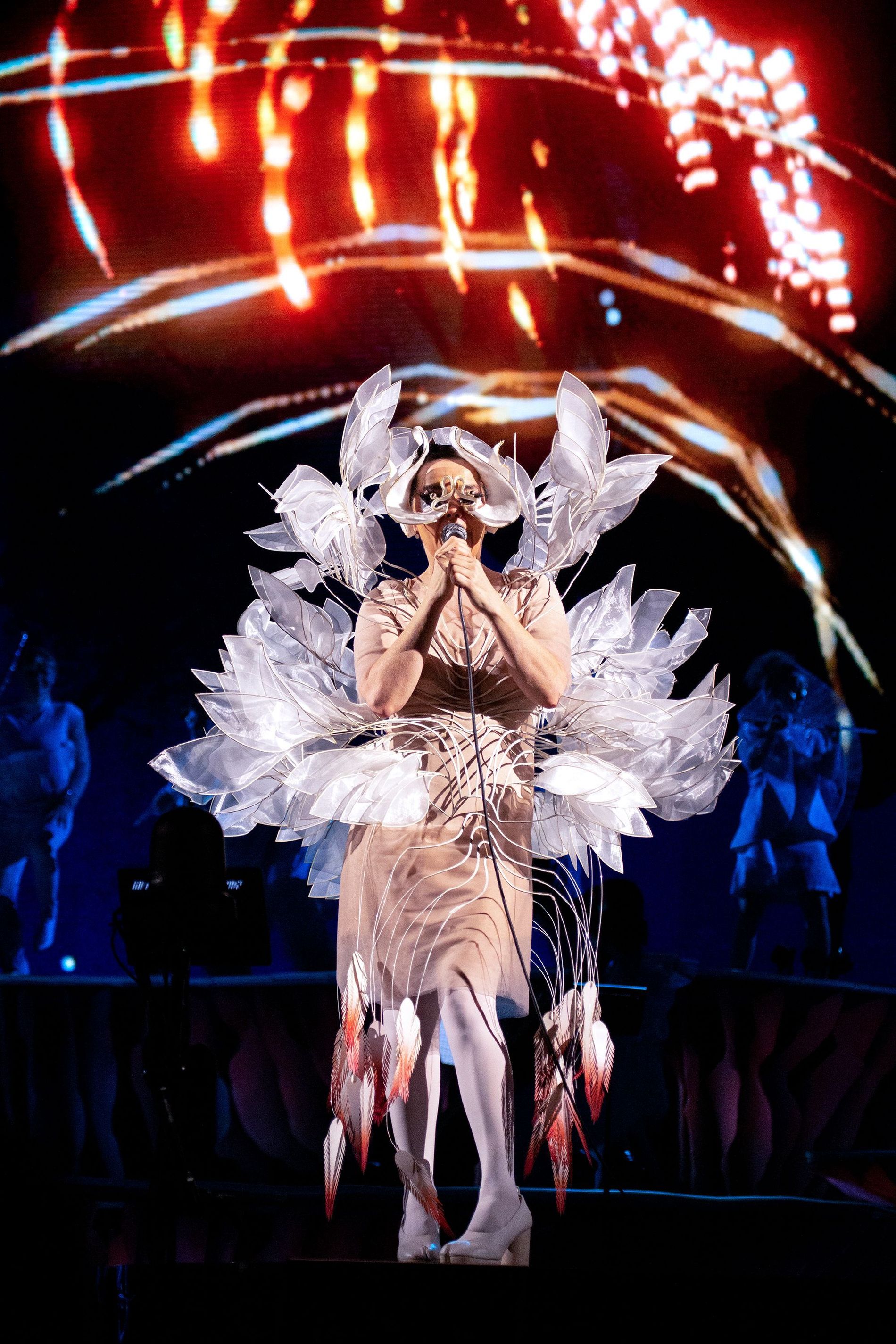 Photo: Getty
"An artist that has transformed my way of looking at things is Björk. I have a very fond memory of seeing her perform at Roskilde Festival and I was completely blown away. The way she introduced her new universe of sound and visuals was so refreshing and inspiring. It's extremely powerful that she has stuck to her DNA both in music and visual aesthetics over the years and I have the utmost respect for that.
"Concerts give me the time and space to dream and the feeling of being transported to another world never fails to bring me new inspiration. I compare it to being in a bubble and just escaping the outside world for that specific moment in time."
Making space for intuition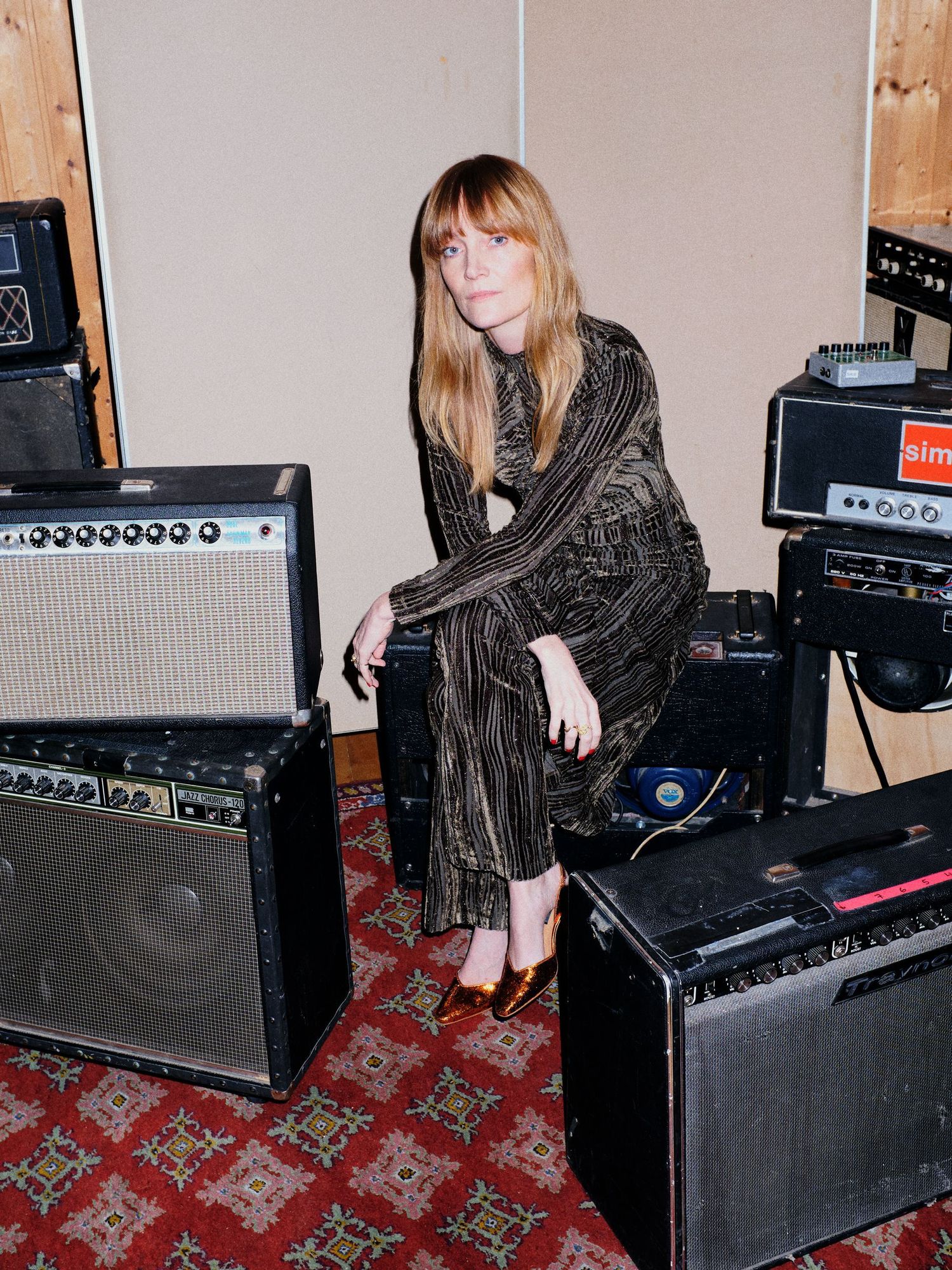 Photo: Dennis Morton for Stine Goya
"I have learned to listen to my inner voice more and more and I am trying not to care too much about what people might think – especially when preparing for shows and creating new collections. I've learned to stick to what my initial gut feeling is telling me and trust my own instinct. It is an ongoing process to get to the point where you feel completely comfortable relying on your intuition. When you stick to what you believe in it gets easier to react to change.
"It has been the biggest realisation for me in the past couple of years; there is no constant in life, there is only non-stop movement. It is all about responding positively to ever-evolving changes and being ready to adapt. In the end, this is what keeps life exciting and surprising."
Getting a physical and mental workout in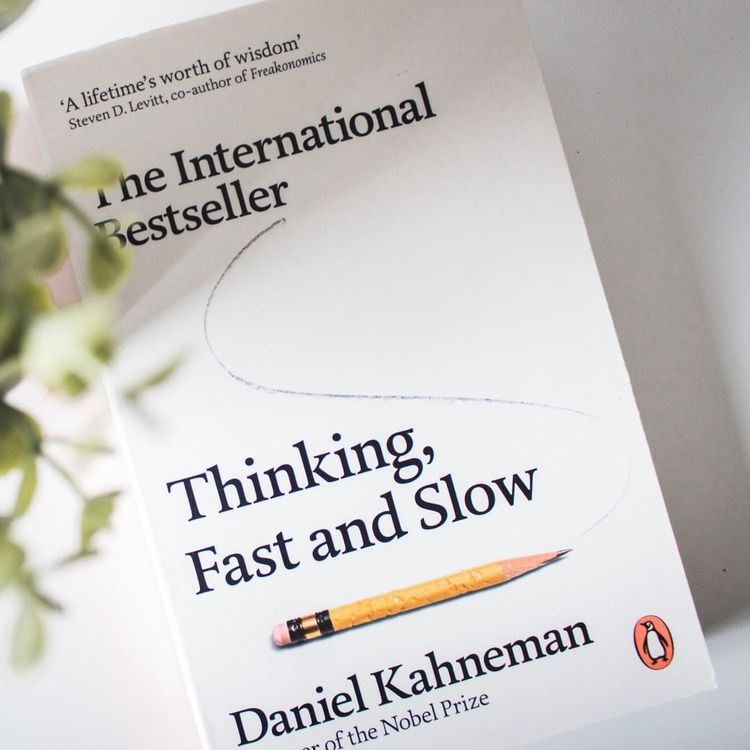 Photo: Instagram @thabookledge
"Another change I have been going through in recent years is trying to build a more powerful body by exercising regularly. It gives me strength, both physically and mentally, and it helps me to feel as if I can take on anything. It also gives me the headspace I need in order to be creative.
"I also try to feed my brain as much as I can by listening to podcasts and reading. A book I can't wait to get into is Thinking, Fast and Slow by Daniel Kahneman, which is all about how our brain works with two different systems that co-exist and need to co-operate. Our behaviour is operated by those two systems from which one is fast, instinctive, and emotional and the other is more deliberative and logical. Learning about how my body and brain operate – and how to navigate them – is such an eye-opening experience. And it helps to guide me through everyday life."
Becoming a mother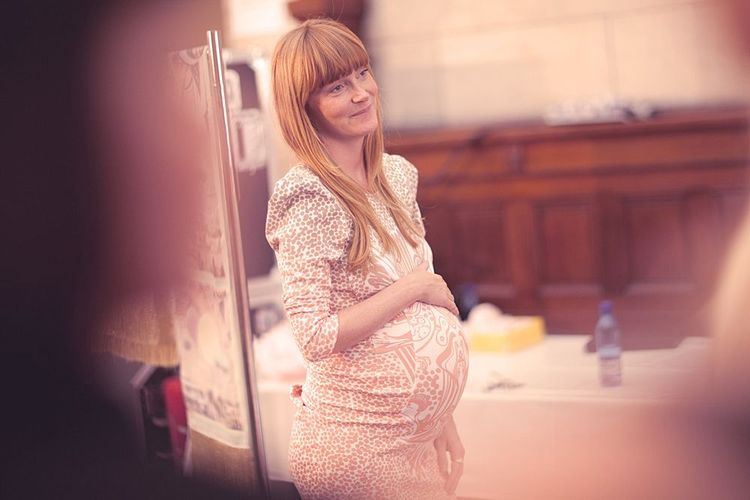 "The most significant change in my life was becoming a mum. It changes your perspective on everything. Seeing my two boys growing up is the most thrilling ride of my life. My kids have made me realise what is important in life.
"When I was expecting Elliott, my eldest son, we had our Spring-Summer 2012 show and my due date meant there was a strong chance I might not be able to be there on the day. So instead, we dressed all the models in wigs, identical to my red hair, as they walked down the runway. I really wanted to make sure I was present in some way, even if I couldn't make it. In the end, I was able to be there and Elliott was born a few days after – but it was the most nerve-racking and exciting few days of my life."