We got an exclusive behind the scenes look at what went down at the environmental justice event
This weekend activism was the hottest ticket in town as our inaugural Vogue Scandinavia cover star Greta Thunberg organised the first ever 'Climate Live' event in her home city of Stockholm.
Taking place yesterday evening at Kungsträdgården, The global concert initiative for climate justice boasted quite the line-up, with notable Swedish talents like Loreen, First Aid Kit, Lars Winnerbäck, Victor Leksell, Melissa Horn, Daniel Adams-Ray, Sofia Jannok and Oscar Stembridge. Young Royals star Omar Rudberg, who also graced the stage at the free event, took over the Vogue Scandinavia Instagram to share his inside access of the concert and the day leading up to it, including behind the scenes footage of his rehearsals.
The aim of the concert was to unite and mobilise people in the fight for climate justice, with music as a rallying tool. It wasn't a stand-alone moment – the event was arranged with concerts taking place simultaneously in over 40 countries, all led by young people.
"We are in an existential crisis where we are in dire need of reaching out to people and achieving a general view of the crisis." Thunberg explained in a statement. "Those with the largest platform have the greatest responsibility to communicate our situation and with the help of music we can reach more people, which is the goal of Climate Live."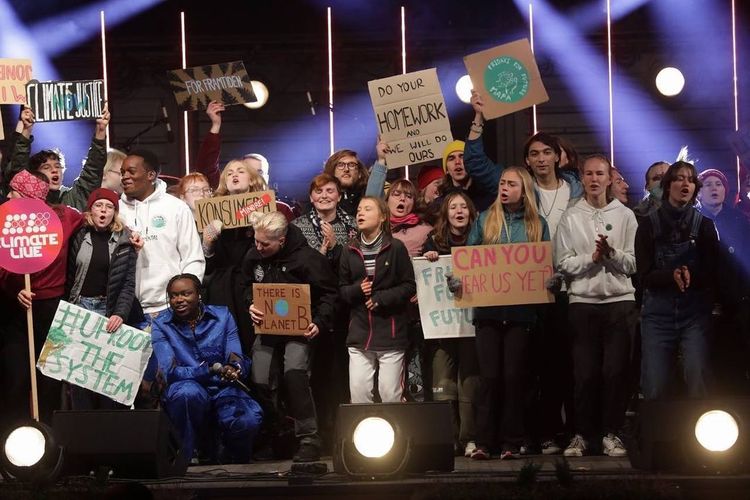 Greta Thunberg joins forces with other young activists on stage at the 'Climate Live' event. Photo: @GretaThunberg
In addition to the live performances, the event also featured prominent speakers such as Aysha Jones, founder of Black Lives Matter Sweden. "When I think of the fight for the climate and the violence in the suburbs, I see the same kind of people who are affected, take the lead and act as brake pads," she explained, "I see young people who fight for a society where everyone is valued equally, gets equal opportunities to grow and prosper. It is also young people who stand up for their right to live on a land where man does not destroy it and reduces everyone's opportunity for a long life."
Vogue Scandinavia
Greta Thunberg - Issue 1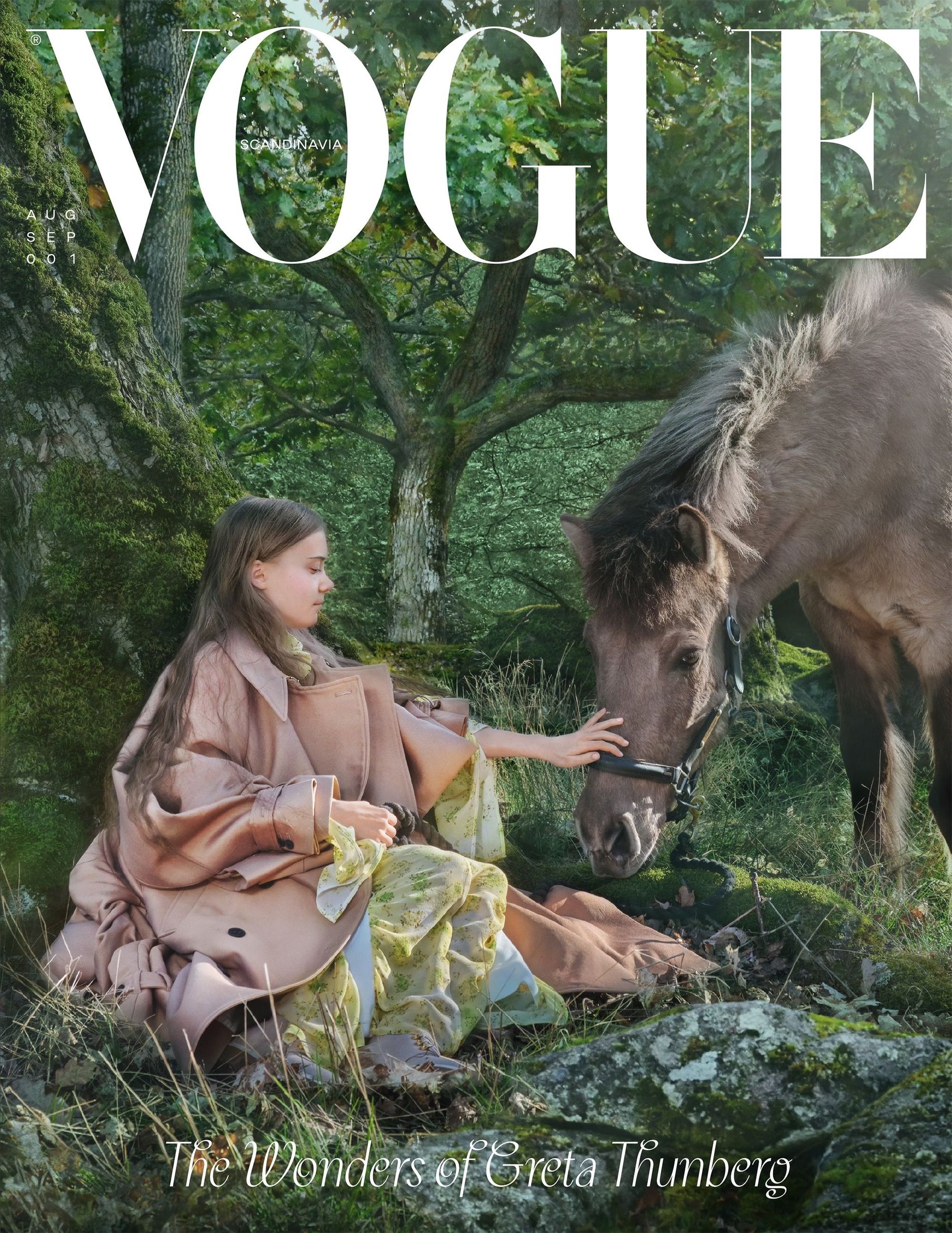 There was also a surprise performance by Thunberg herself, who sang Rick Astley's Never Gonna Give You Up which has since gone viral on TikTok. Music runs in the Thunberg family – her mother famously represented her country in the Eurovision song contest back in 2009.
Given the impressive turnout, it's evident the young people of Stockholm and beyond are behind Thunberg and her tireless efforts to bring the climate crisis to the forefront of our public consciousness.
Watch Climate Live Sweden 2021: