For those who need a dose of Wilhelm and Simon in their life, Netflix started filming season 2 in February 2022. Here's what you need to know
Royalty and elite-boarding schools don't often conjure up words like relatable and heart-warming, but somehow Young Royals is both, making the Swedish teen drama one of the most binge-worthy shows to stream right now.
The six-episode series centres around Prince Wilhelm of Sweden (played by Edvin Ryding), who after a wild night out, is shipped off to the elite Hillerska Boarding School, where he attempts to navigate and balance his regal duties with the ups and down of adolescent life.
It's garnered fans the world over, thanks to the show's ability to hit the right spot - creating addictive TV that doesn't feel like a teen puff piece. The characters are diverse, the sensitive topics of early adulthood - like drug use, body image, sex and alcohol - are all treated with care. Wilhelm's relationship with Simon (played by Omar Rudberg) is a beautiful portrayal of young love, a positive representation of the LGBTQ+ community. It's a coming of age story that isn't built entirely on clichés.
Warning plot spoilers ahead
But with only six episodes in the first season, it has us yearning for season two. What will happen to Wilhelm and Simon? Will Sarah and August's deal be exposed? Here's everything we know so far.
When will season 2 air?
Netflix has confirmed there will be a second season of Young Royals. At the time of publishing, Netflix has remained tight-lipped on the release date but it will be released in 2022.
Due to the fact the first season was released on July 1, 2021, we are predicting fans will have to wait until July 2022 for season two.
Stars of the hit show revealed there will be a second season in a cute Instagram video.
In February this year, Netflix Nordics posted a video with stars Edvin Ryding and Omar Rudberg saying that filming for season 2 had begun and expressing their excitement to resume work on the hit show.
Eagle-eye fans can also spot some behind-the-scenes action on Rudberg's Instagram account, where he has posted two photos of of him and Malte Gårdinger (who plays August) on set. The pair aren't on friendly terms in the show, so will be interesting to see what happens here.
How did season one end and what can we expect from season two?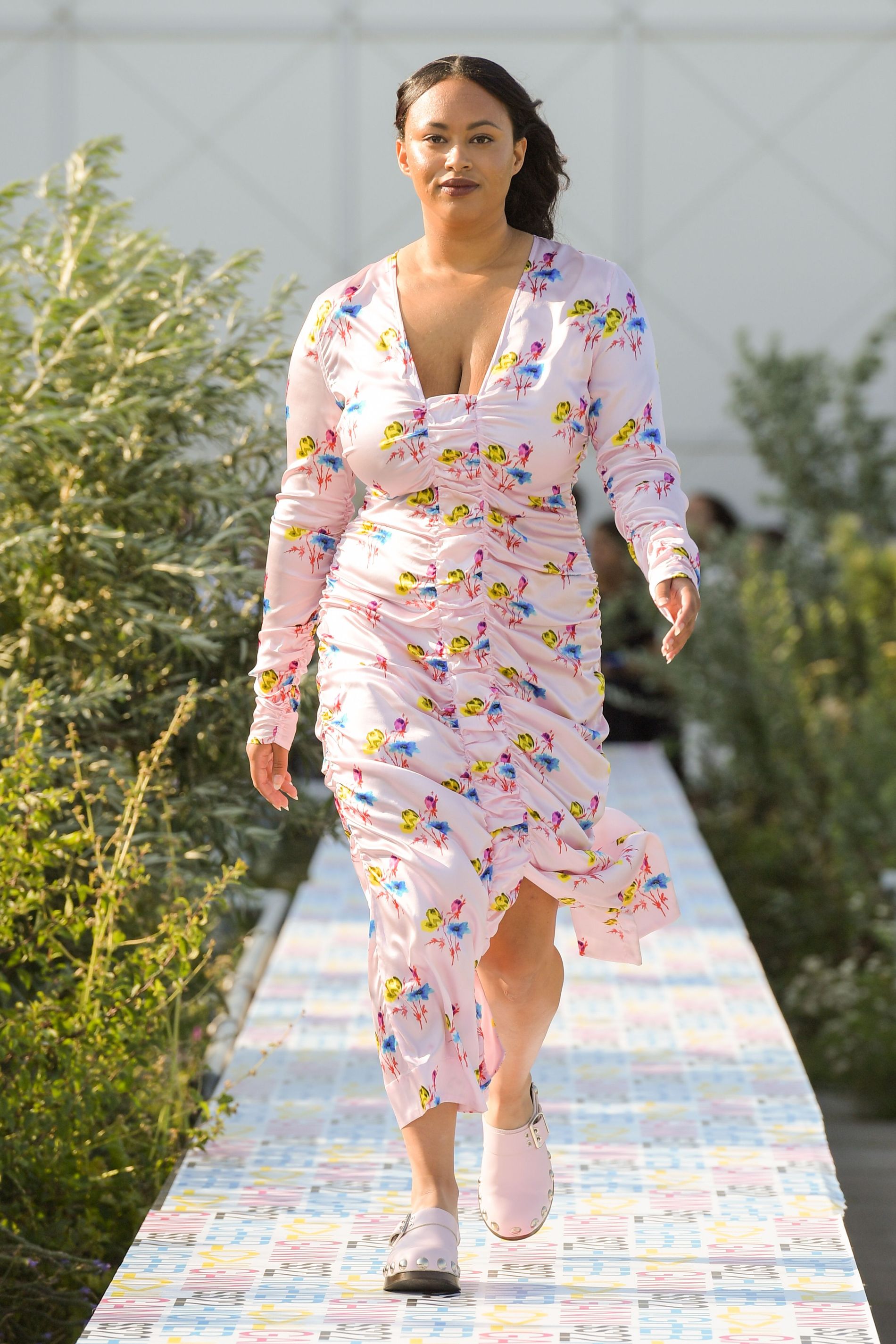 Young Royals actress Nikita Uggla worked in the SS22 Ganni show at the recent CPHFW.
The final episode of Young Royals season one deals with the aftermath of Wilhelm and Simon's leaked sex tape. As a consequence of the tape, Linda decides to remove Sara and Simon from Hillerska. Sara is outraged. She decides to leverage her discovery that August released the tape, makes a deal that sees him make her a permanent resident of Hillerska in exchange for secrecy. The pair make out, leading many to wonder if season two will see them become an item.
Wilhelm's family makes him deny his involvement in the tape in order to help protect the family, and in doing so he ruins his relationship with Simon, who no longer wants to be a secret. However, the ending hints that all may be forgiven in season two with Wilhelm publicly hugging Simon before he is driven away for Christmas holidays.
Thanks to Felice's detective work, Wilhelm now knows that August is responsible for the tape's release - as well as his family's involvement; we predict this fall out will be explored further in season two.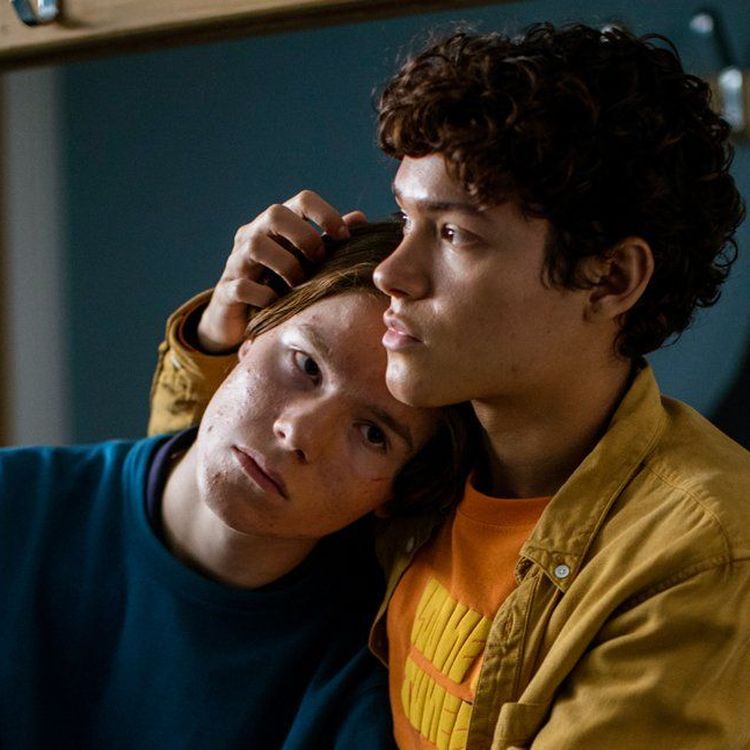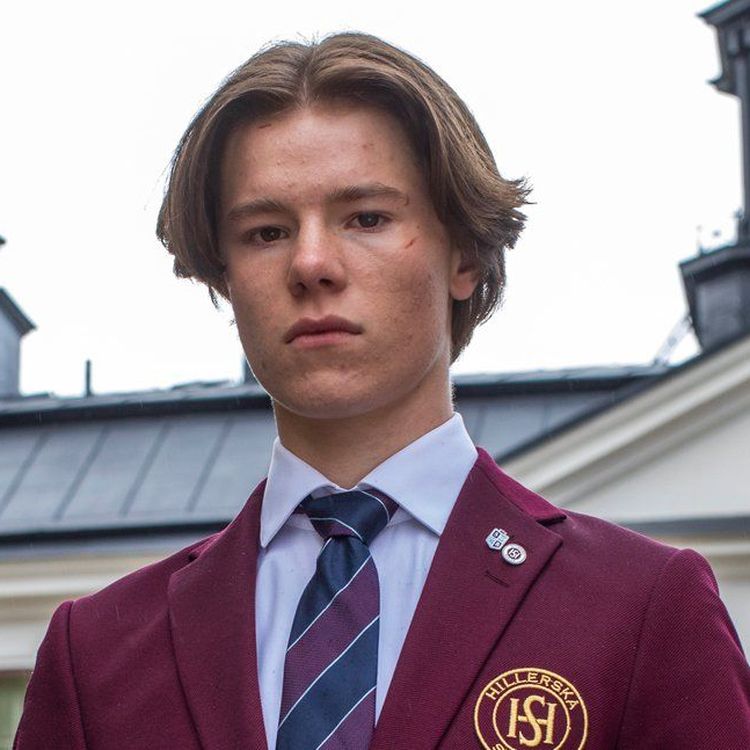 Who will be in the season two cast?
If it is renewed for a second season, it is likely all cast members will return except Ivar Forsling who played Prince Wilhelm's older brother Crown Prince Erik. Forsling's character died in a car accident in episode three.
The rest of the cast includes: Edvin Ryding as Prince Wilhelm, Omar Rudberg as Simon, Malte Gårdinger as August, Frida Argento as Sara, Nikita Uggla as Felice, Pernilla August as Queen Kristina of Sweden, Nathalie Varli as Madison and Carmen Gloria Pérez as Linda.
Netflix Nordics recently posted to Instagram stills from the photo shoot with the cast of the season 2 after receiving requests from fans. Ryding, Rudberg, Gårdinger, Argento and Uggla are all seen in the photos.
Who designed the school uniforms on Young Royals?
The Hillerska School uniform were reportedly created by Netflix show stylists in collaboration with fashion brand Tiger of Sweden.