Vogue Scandinavia gathers together Cathrine Saks, Trine Kjær, Naomi Anwer and more to spill the gløgg on their must-visit spots to make merry in the Danish capital
Copenhagen is a city that lends itself seamlessly to the festive period. Its quaint, charming cobbled streets – like those of Magstræde and Snaregade – all decked out in ultra-chic all-white glittering Christmas lights give the city an extra layer of sparkle and magic.
And come December, it's time to fully embrace the Yuletide joy with endless Christmas lunches, gift-giving, and, inevitably, lots of gløgg-infused cheer. So skip Tivoli, and go beyond the usual tourist traps to discover what else the Nordic city has to offer.
Here, seven in-the-know Copenhageners share their all-time festive favourites:
Joy M'Batha - Singer
Last year, my boyfriend took me and some friends to Det Lille Apotek for the first time – it's a really old classic Danish restaurant on a cobbled, historical street in central Copenhagen. We ate smørrebrød with herring and had lots of snaps around a big circular table, all scooched together to fit us all in – it's a great place to have fun with friends. I'm usually not a big snaps person, but for these sorts of moments, I definitely am. They have so many variations too, including fig and sea buckthorn. I'm planning on going again this year for a Christmas date!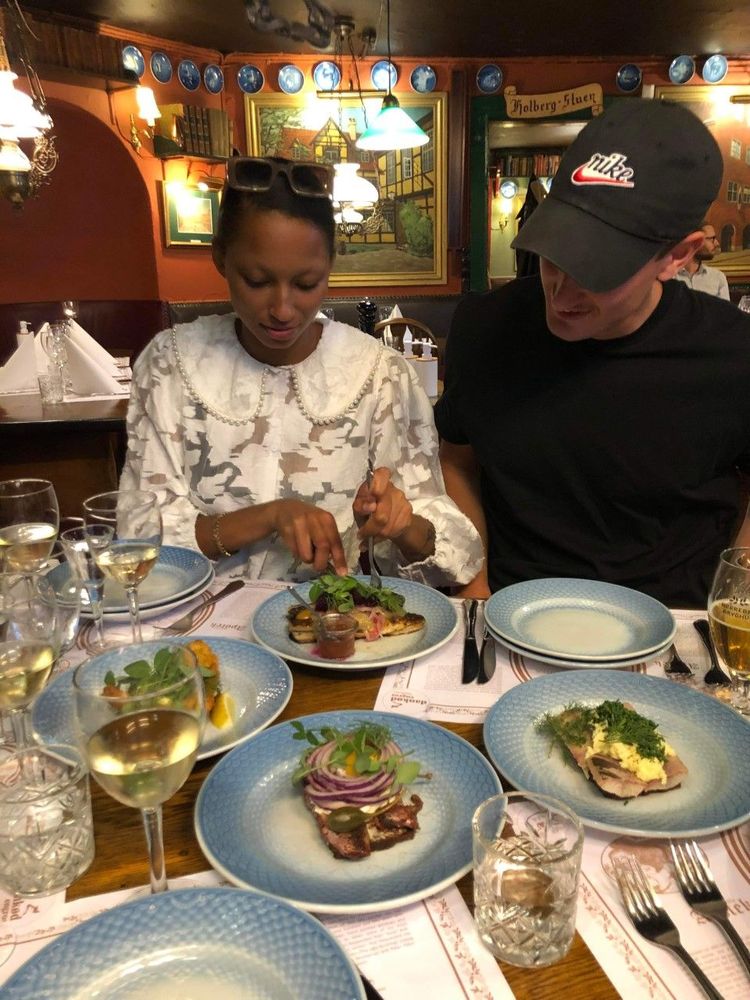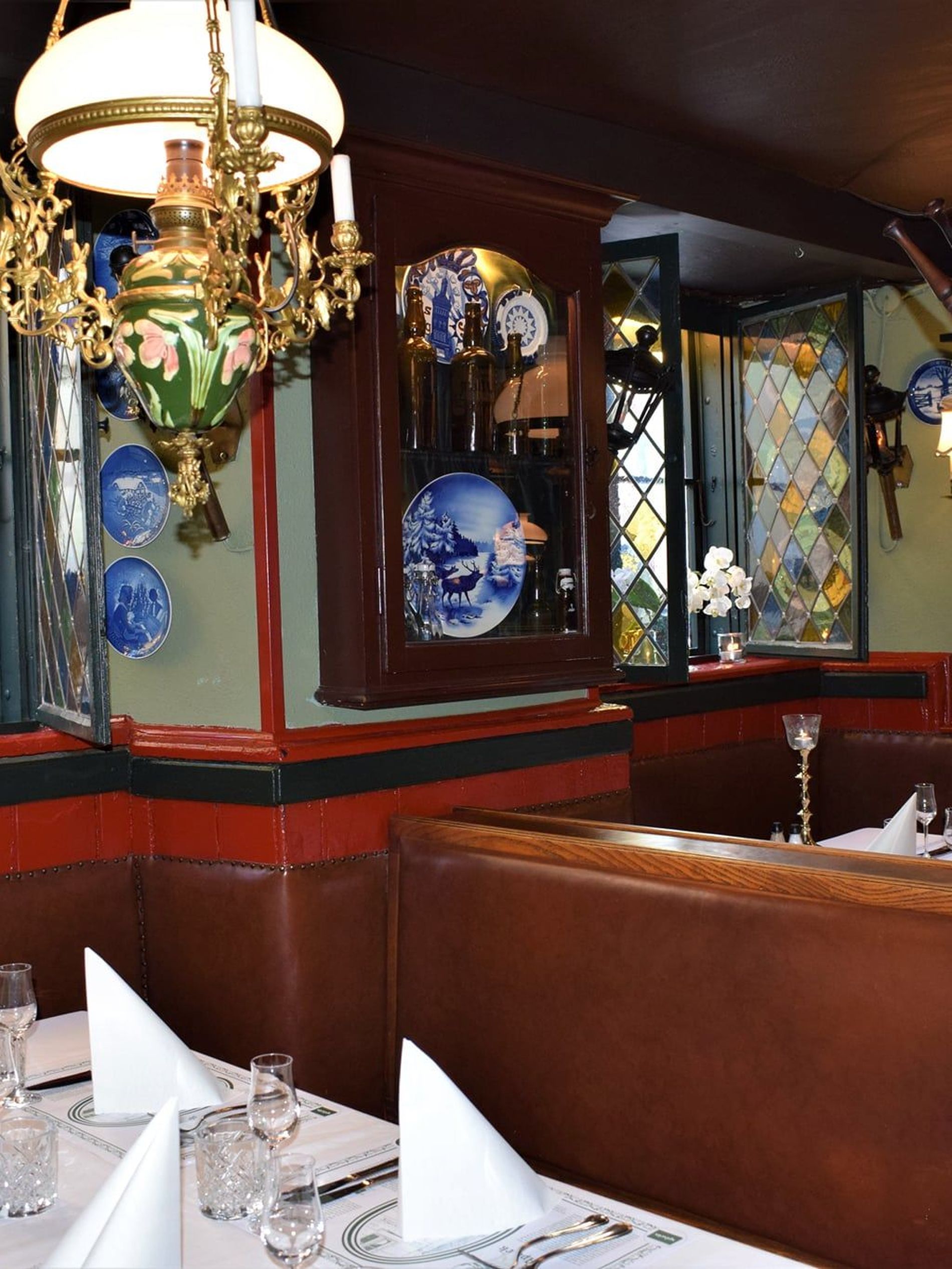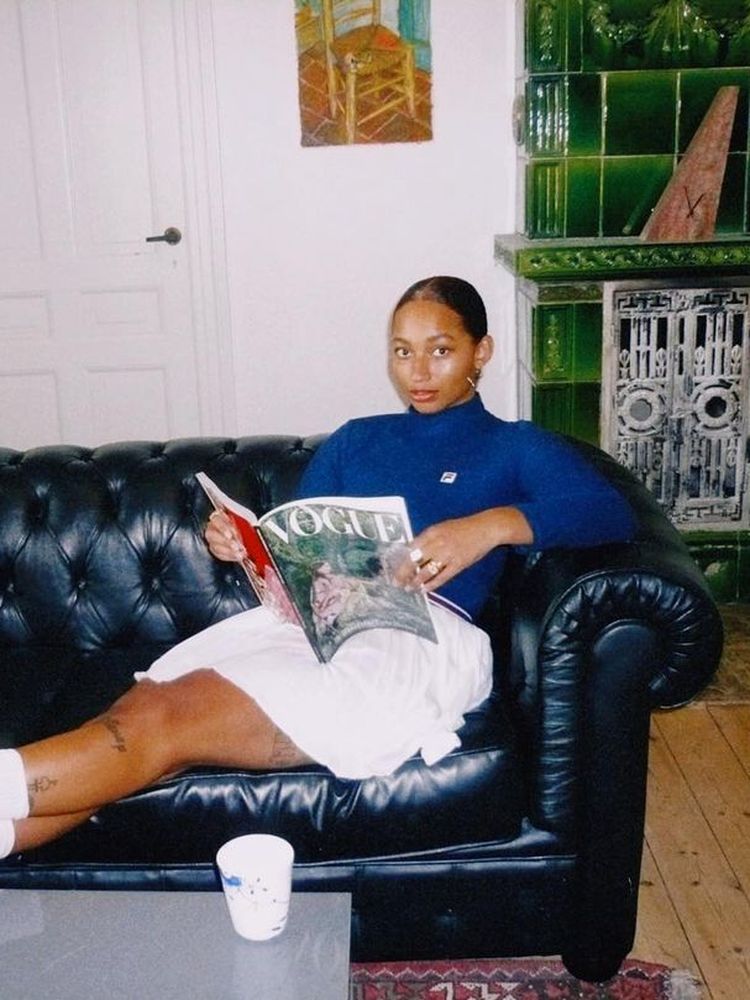 Camilla Hosbjerg - Founder of Hosbjerg
I'm a sucker for Christmas, I love all the festivities. We have a tradition at the Hosbjerg office where, every Christmas, we go to Granola cafe and bar on Værnedamsvej, to sit and have a glass of gløgg and get into the festive spirit. Their gløgg is the perfect potency – it's not too strong – plus, it has raisins and almonds in it. The street outside has beautiful Christmas lights strung up and feels like a city within the city with all its little independent shops. We sit outside with blankets and watch people pass by – all different types and styles cycle past. It's so cosy.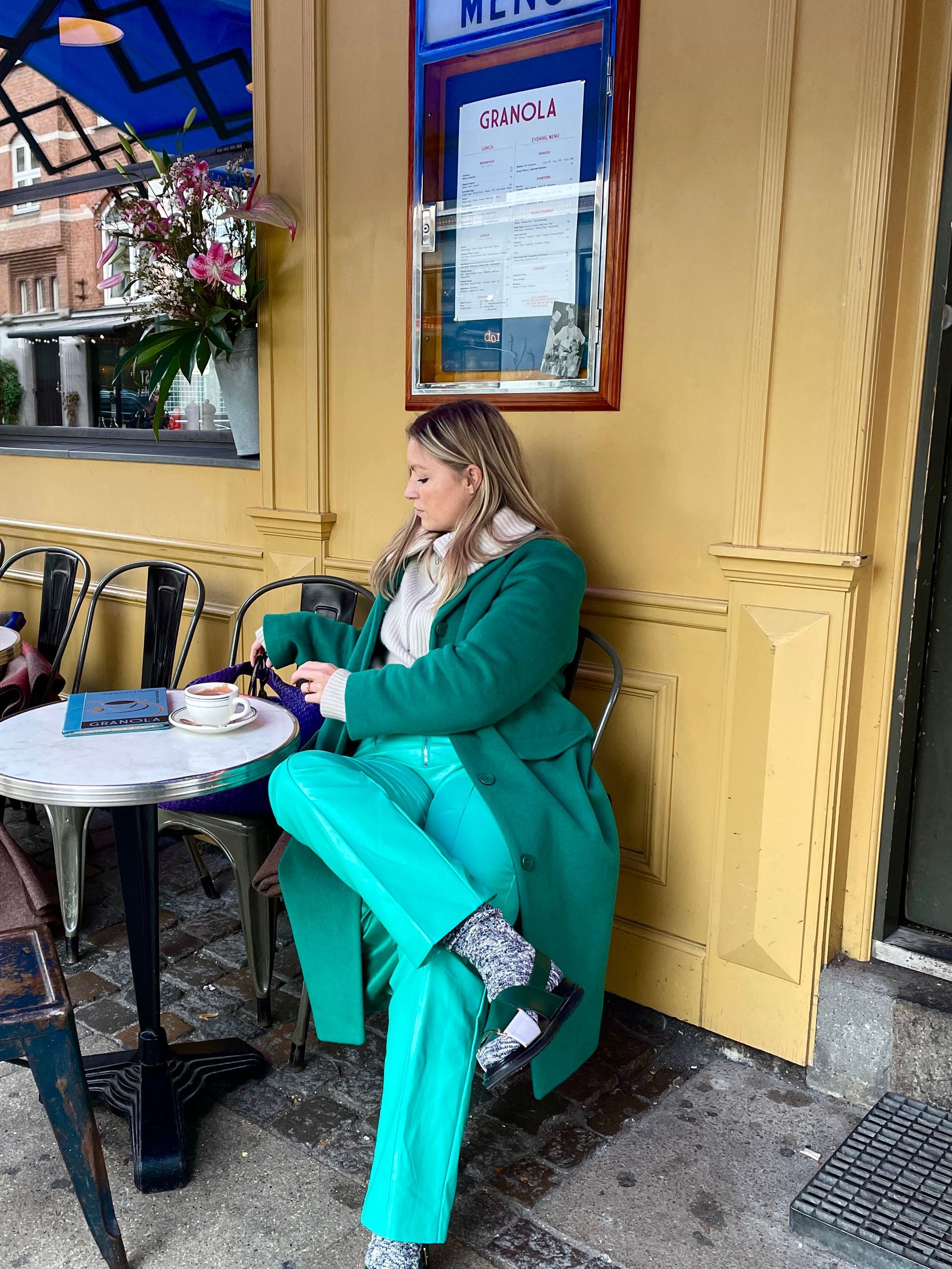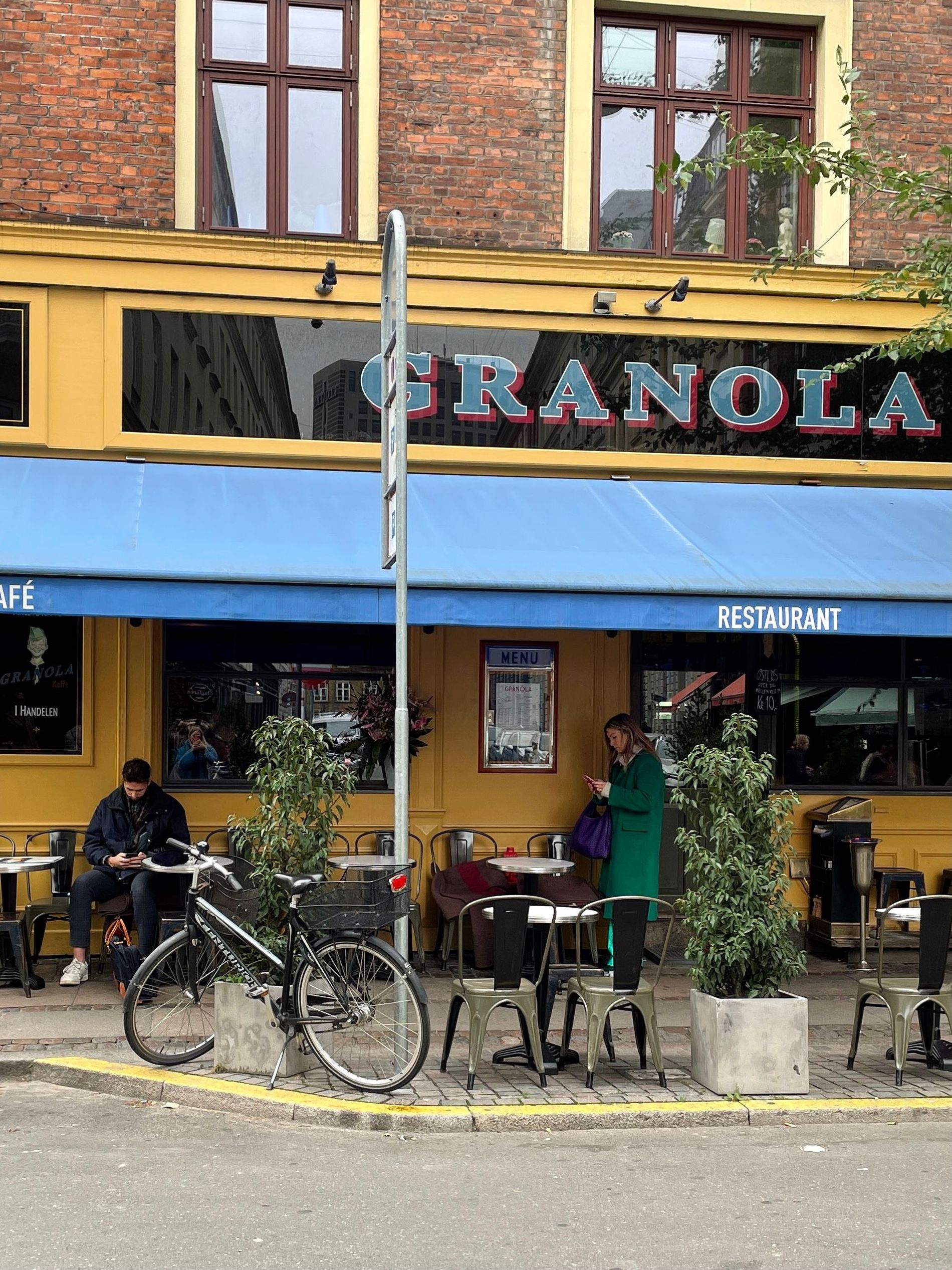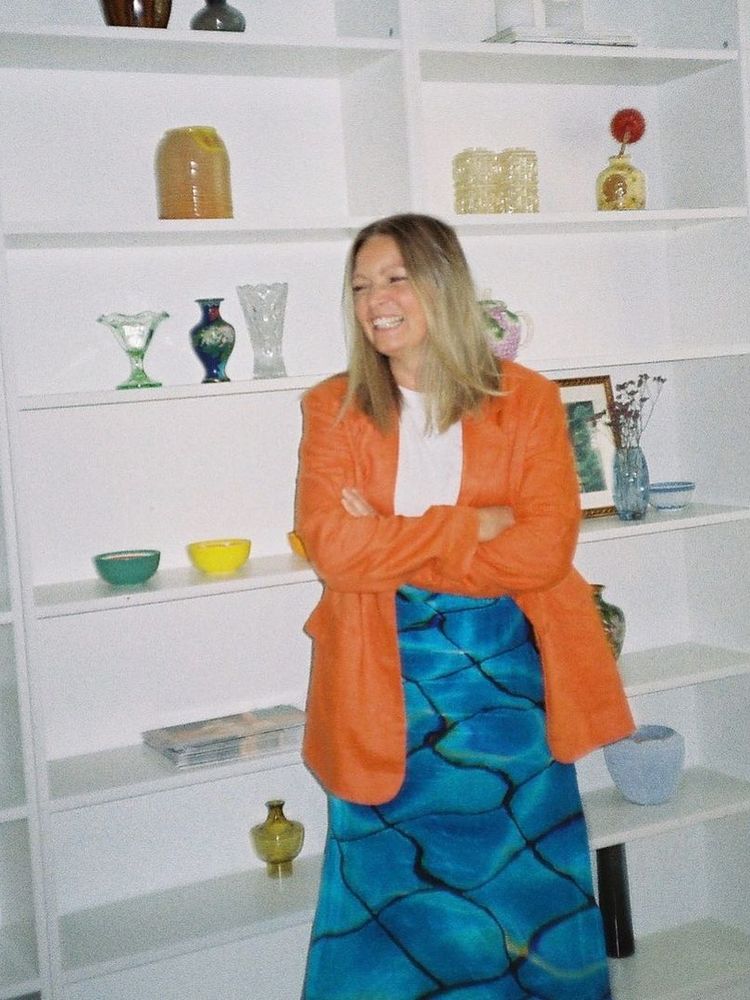 Cathrine Saks - co-founder Saks Potts
It's a family tradition for us to always have a Christmas lunch at Sankt Annæ, a very old restaurant in the heart of Copenhagen. It's so popular that we always book a year in advance. We sit at a long table, so everyone can sit together, and the food is as traditional as it gets: we start with the fish dishes, like homemade curried herring with egg or salmon with salt and dill on rye or toast, then comes the meat, such as frikadeller [pan-fried meatballs]. For dessert, it's risalamande (rice pudding) – in Denmark, we hide an almond in it for fun and my mother-in-law brings presents for whoever finds it. The lunch can last hours!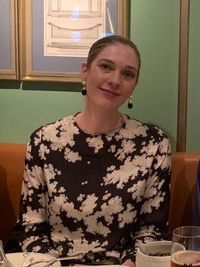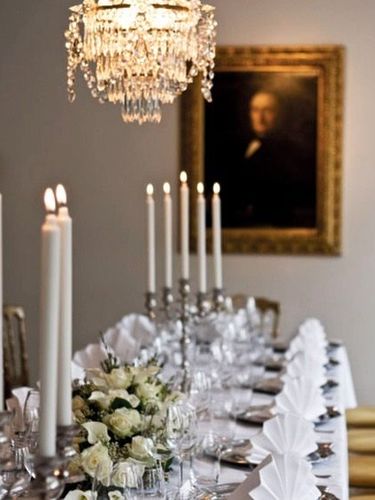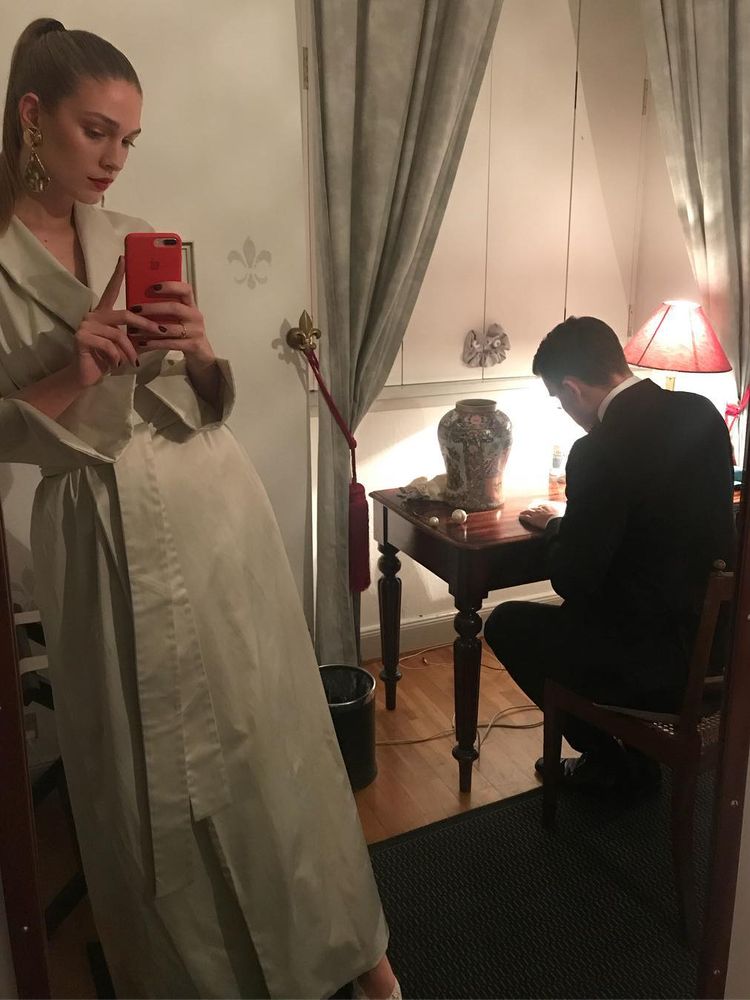 Christine Sofie Johansen - Model
In Denmark, people often meet friends in the days leading up to Christmas, so my husband Rasmus and I will usually go to Beau Marché on 23 December. It's an interior design shop, cafe, and bistro run by a French-Danish family who are great hosts. They sell a mix of new and vintage pieces, sourced from flea markets in France, including furniture, vases, and Christmas decorations. Every year, Christian, the son, does the vin chaud (mulled wine) in this huge pot. You can walk around the store with your wine, looking at all the pretty things, and can always count on running into someone you know. It's like nothing else in Copenhagen.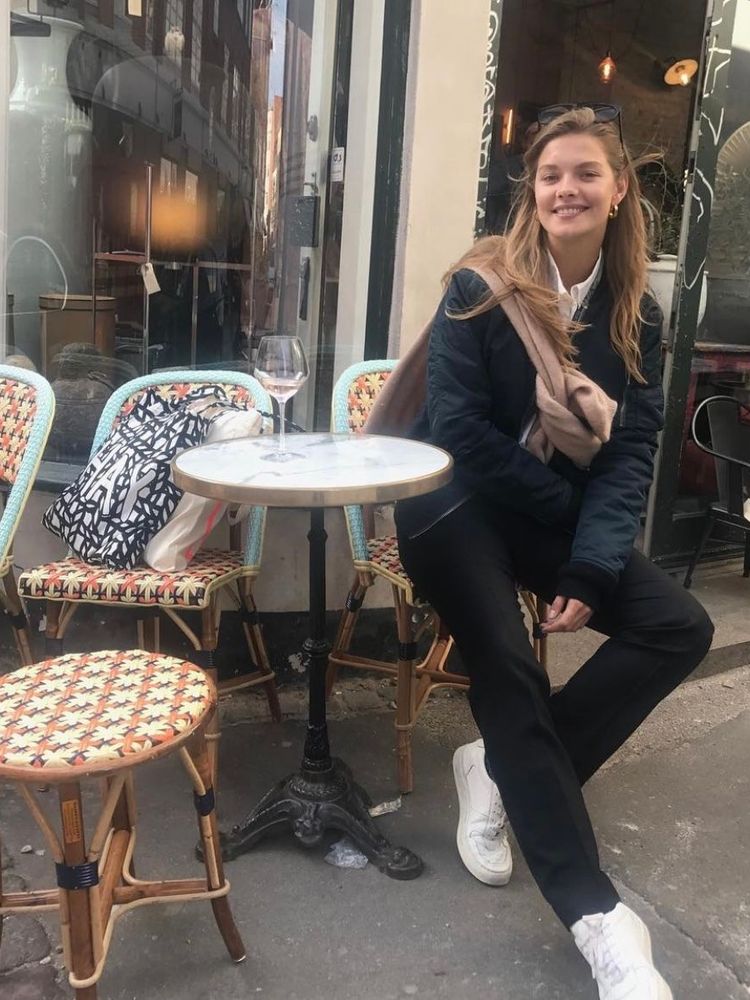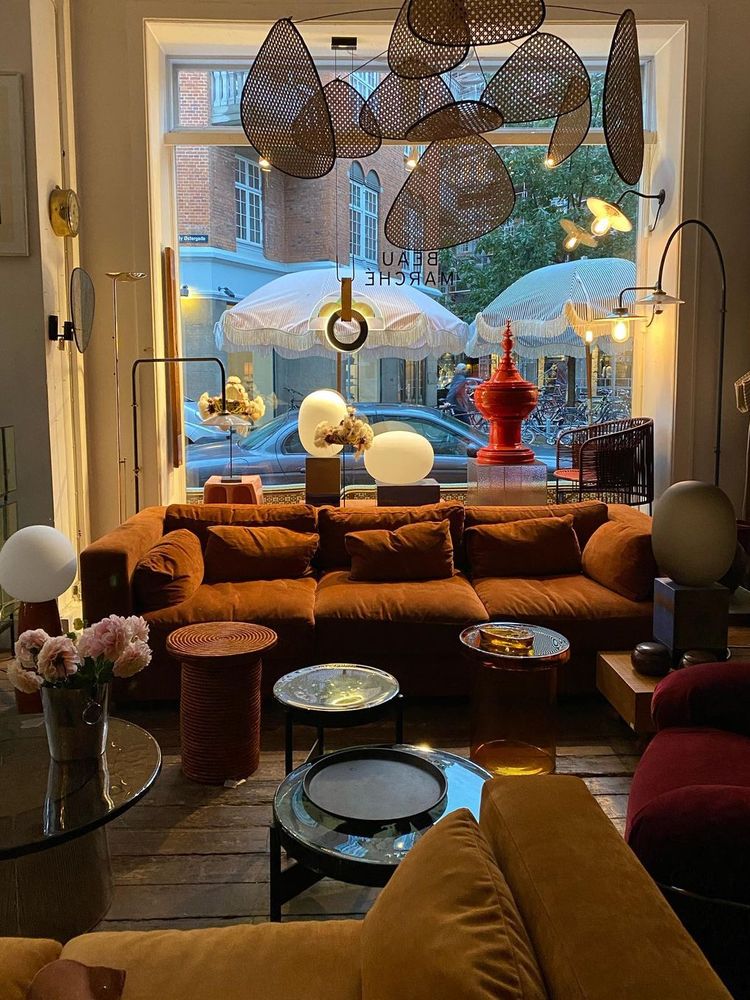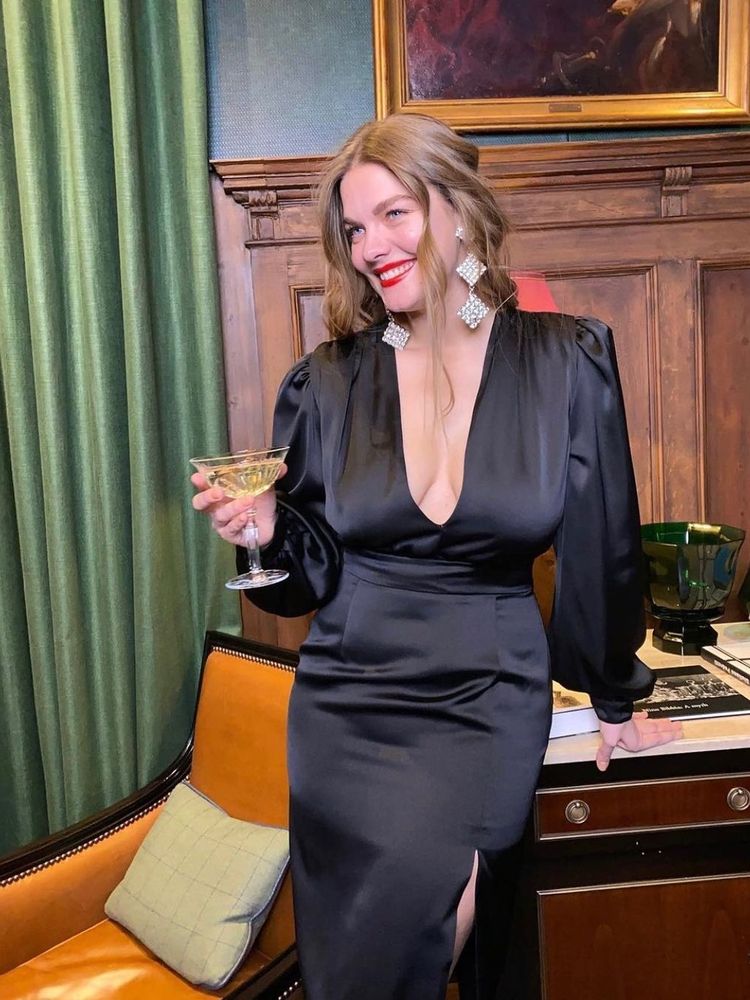 Helle Mardahl - Artist
I love the Copenhagen Christmas spirit – December is a magic month. The city's decorations are so romantic and delicate, it feels intimate. I love to go to Pastis, a French brasserie on Gothersgade. It's got lovely old-school French-style interiors, with a marble bar, white table cloths, and fresh flowers on every table. Get the oysters with Champagne, while the waiters are milling around dressed in black and white suits. If you can't get to Paris, this is the next best thing.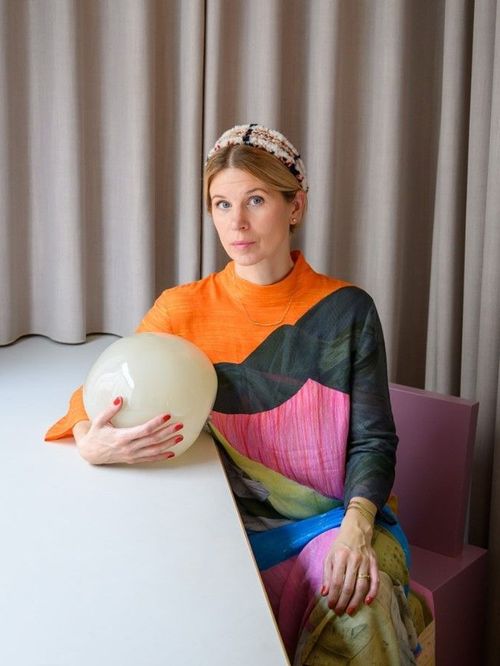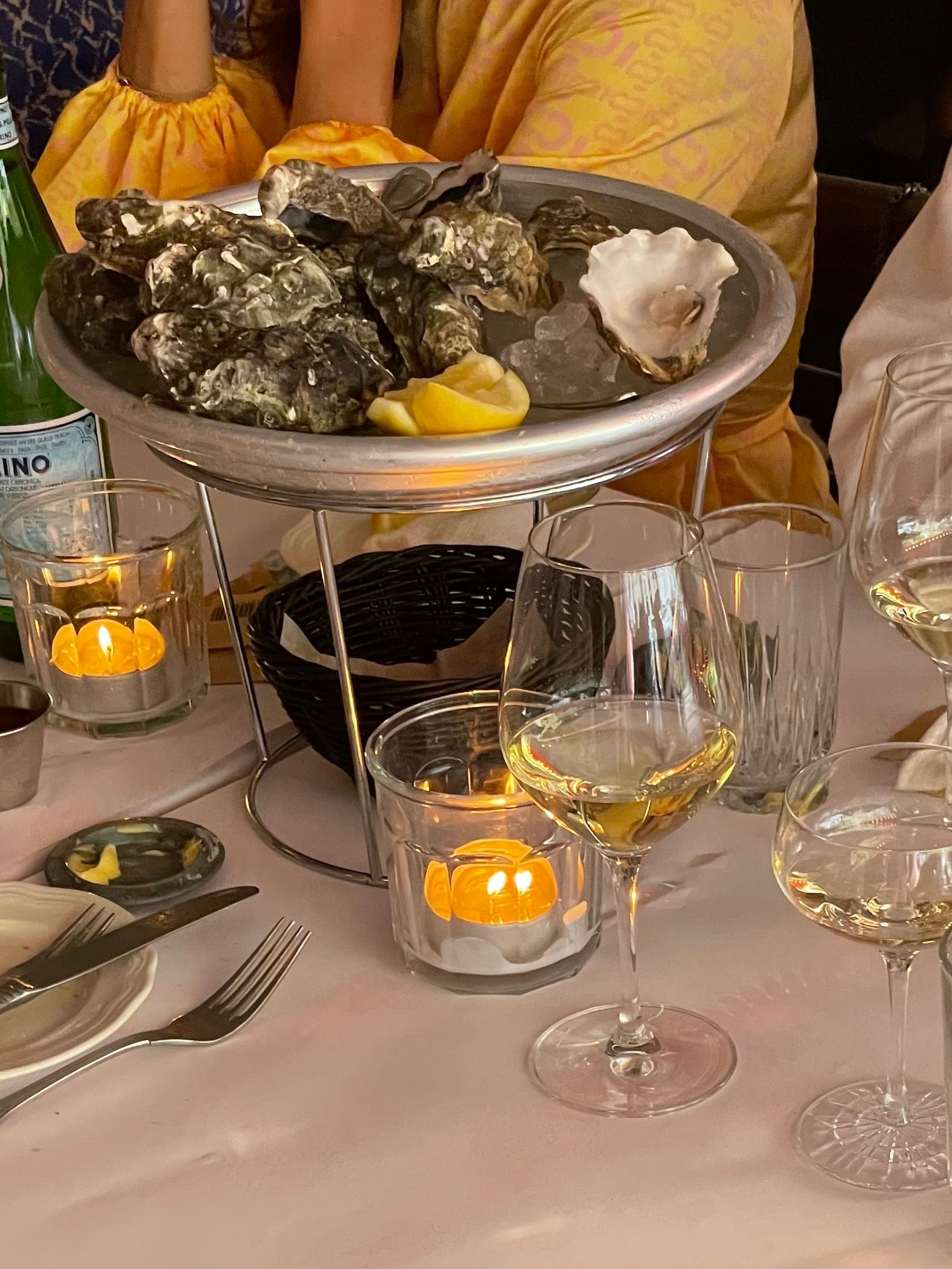 Naomi Anwer - Content Creator
For me, Christmas is all about the food and, so, it's tradition to go for a meal with friends at restaurant Kronborg, for sild [herring] and snaps. It's situated in an old building, so the acoustics are terrible, but that just makes it feel even cosier. You dine in a classic Danish manner, with the cold fish first and then move on to the warm stuff, and end with cheese. Their snaps are homemade too – and my favourite is flavoured with fennel, which tastes a bit like liquorice, and is very alcoholic!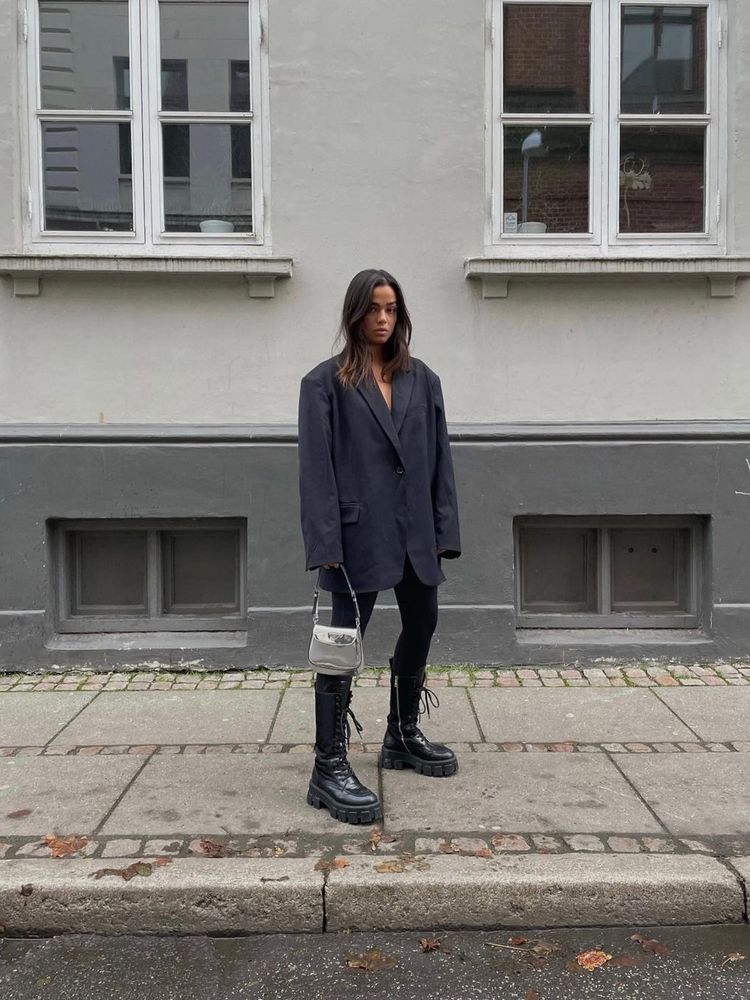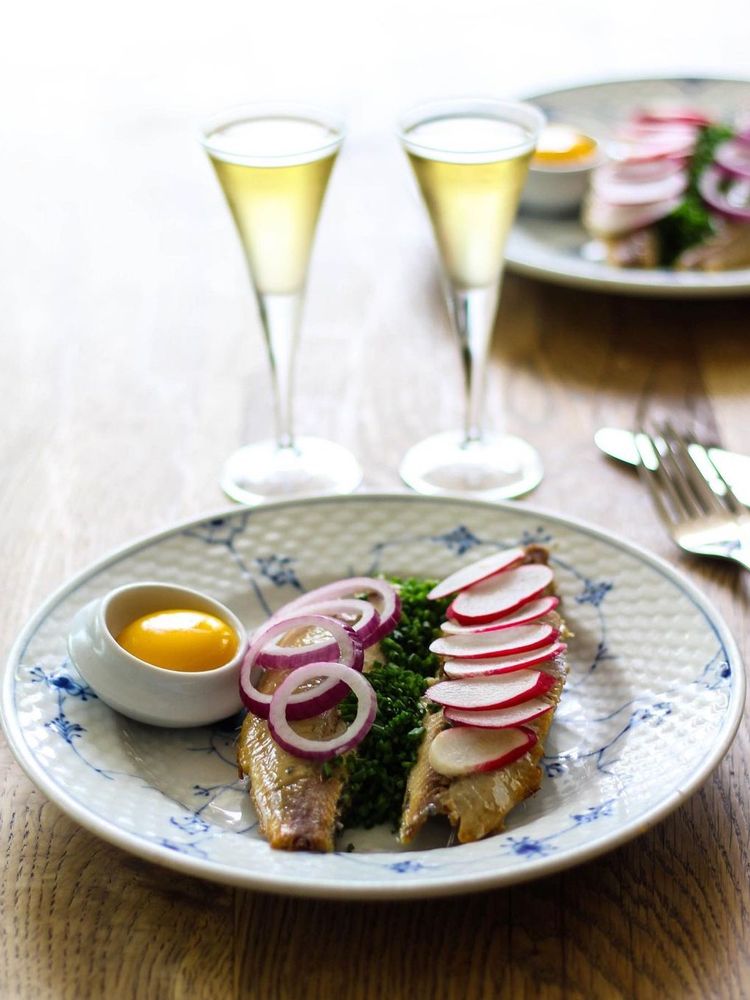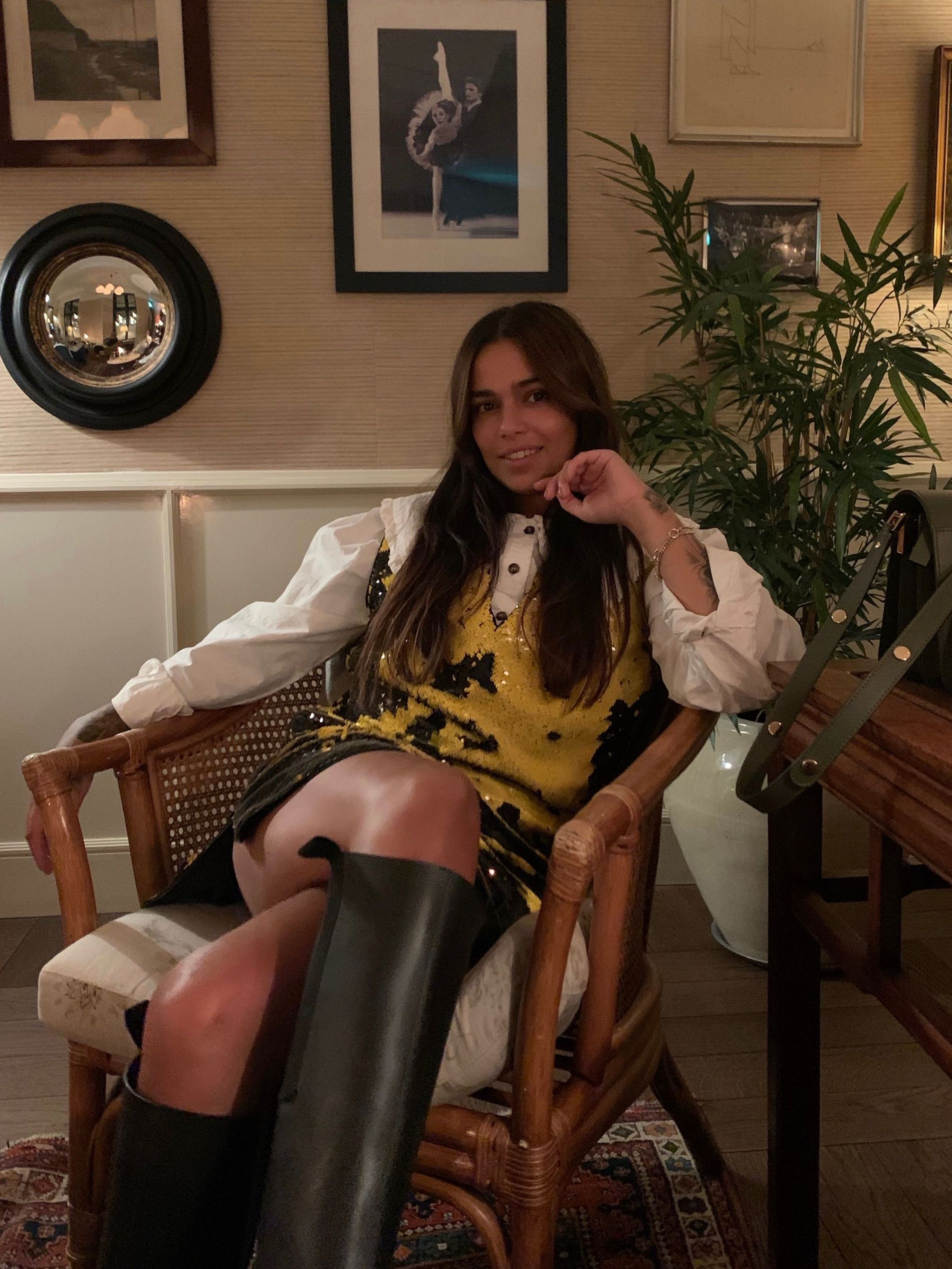 Trine Kjær - Stylist & Creative Consultant
Every December, I meet up with my friends at Hviids Vinstue, an old, brown bar situated at Kongens Nytorv, in central Copenhagen. It's been a tradition ever since I moved here 10 years ago. It's one of the most Christmassy spots in Copenhagen with a view of Nyhavn and Hotel d'Angleterre's beautiful Christmas decorations. The atmosphere inside is laidback and rumour has it that the gløgg is the strongest, and best, in town. The first time I went there, my friend and I got carried away and had three glasses each before going Christmas shopping. We had so much fun.