Whether it be summer or winter, these stunning places will make you want to slip on your swimsuit, no matter the season
With everything from long stretches of sweeping sandy beaches, to secluded bays by mountains that drop precipitously into the water, Scandinavia truly offers an aquatic saga of outdoor swim spots to peruse. Maybe its because of our hardy Viking mentality or we're just used to colder climates, it's a fact that lower water temperatures don't stop us from a dip in the blue.
Here we have listed some of our all year-round favourite spots to swim with distinctive characteristics, such as astonishing locations, impressive scenery, water quality and unique types of sand. Relish remote hidden gems along rugged coastlines or easily accessible public piers and long white beaches in the north, and get ready to dive on in.
Pärlane and Kattesand, Bohus-Malmön, Sweden
One of the true gems on the Swedish west coast is the idyllic island Bohus Malmön, home to one of Sweden's most beautiful beaches, Pärlane. The jaunt over slippery rocks and rickety steps on the cliffs is soon forgotten once you arrive, and it will be clear why this seaside paradise topped the chart. The golden beach is beset by the sea on both sides and you will find tons of tiny sea shells all over the sand. If you swim a few meters further out from the shallow bay on your right, you will reach another gorgeous spot, Kattesand, where you find a pebble stone beach and rounded cliffs overlooking the crystal clear and fresh salt water.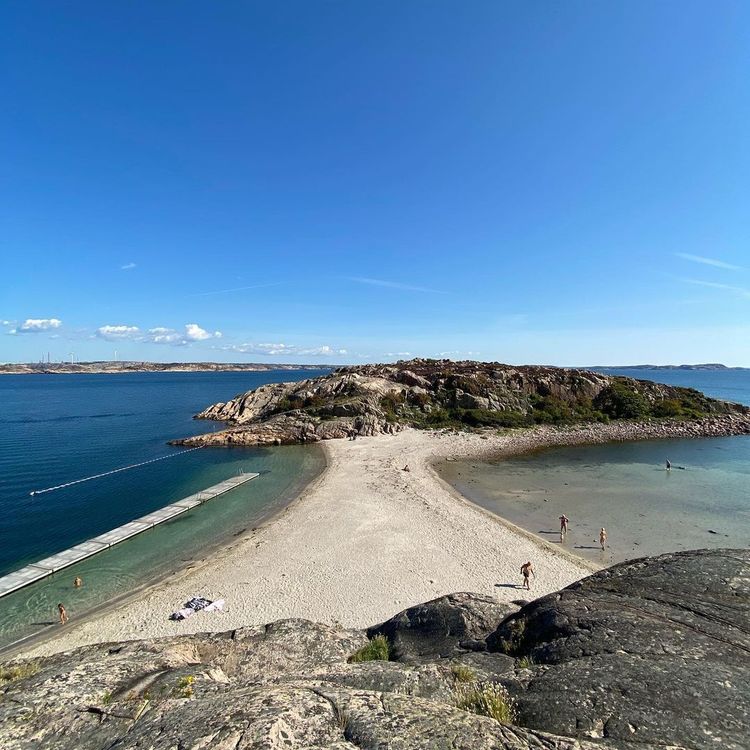 Bohus Malmön. Photo: @fotografmalinrobersonharen
Mälarhusen and Sandhammaren Beach, Österlen, Sweden
Although a popular and renowned beach-destination in the south of Sweden, you will still be able to find some privacy here even on the sunniest summer day thanks to the size of the several kilometres long and about 50-metres wide beach. The dunes offer an undisturbed and sheltered spot, and the fine white sand is the reason why this coastline has won awards for being the best beach in the country.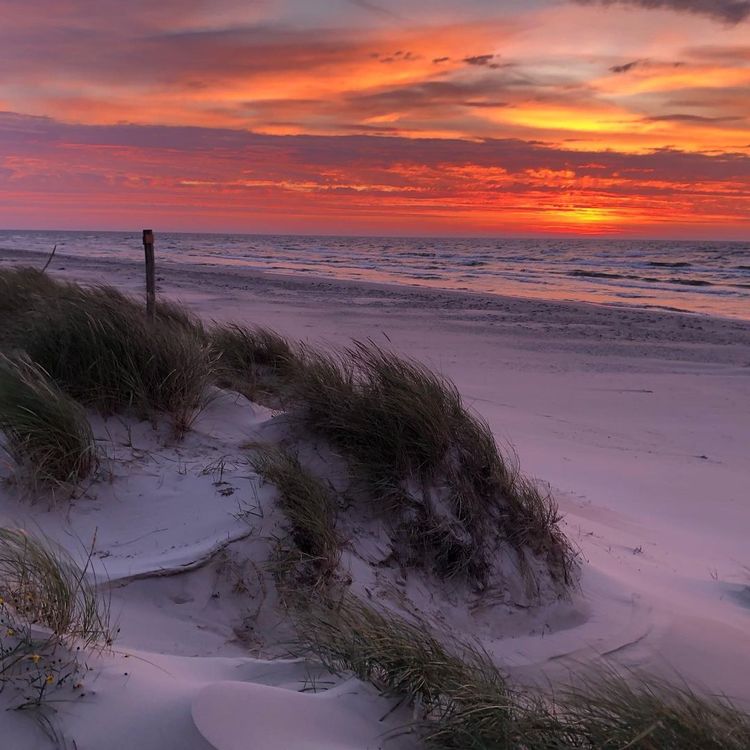 Sandhammaren beach. Photo: @sandhammarkiosken
Tisvildeleje Beach, Zealand, Denmark
With a sweeping stretch of sand hugged by light-blue waters, this famous Danish beach has been a local favorite for over a century. Located less than an hour north west of Copenhagen, this stunning beach is definitely worth a visit for a swim. Perched right by the beach and overlooking the blue sea, Helenekilde Badehotel is the perfect place to warm up at, or for a lunch in the sun, depending on the season you visit.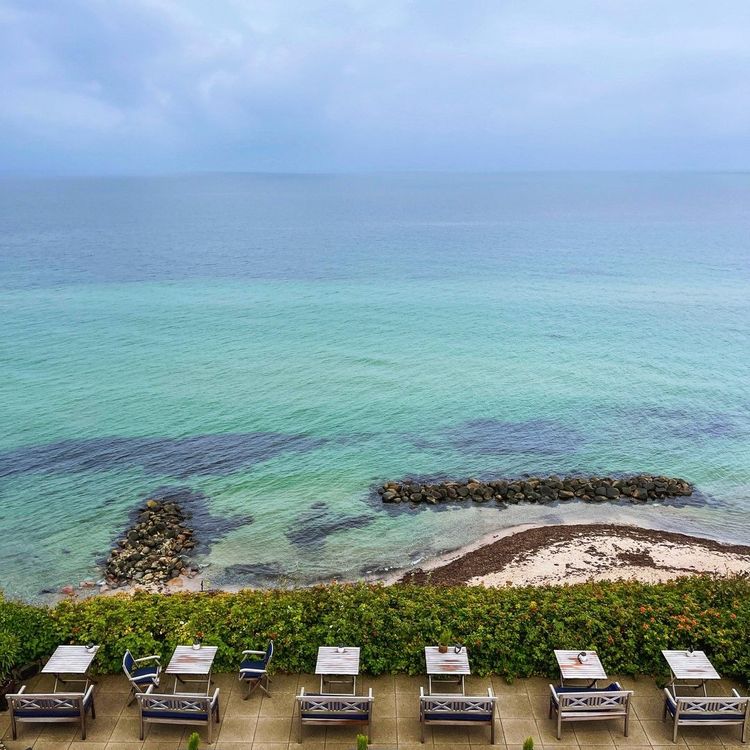 View from Helenekilde Badehotel. Photo: @helenekildebadehotel
Haukland and Kvalvika Beach, Lofoten, Norway
If you're looking for a remote swim spot, Haukland beach at Lofoten in northern Norway should definitely be marked on your map. With the majestic clifftop backdrop and crystalline water that laps the sand, this sheltered bay is breathtakingly beautiful. Even more secluded, Kvalvika beach is another striking spot nearby, and the explorer within you will relish both the hike and the views while getting there. The landscape of jagged mountains tower over a thin stretch of sand. And although the water temperature might be most comfortable during summer, a quick and cool winter dip here offers an equally beautiful view for avid swimmers to lay eyes on. In addition, cold swims can reduce inflammation, strengthen the immune system, increase the blood flow in the body, and add a healthy shine to both skin and hair, so don't let the colder temperature scare you off.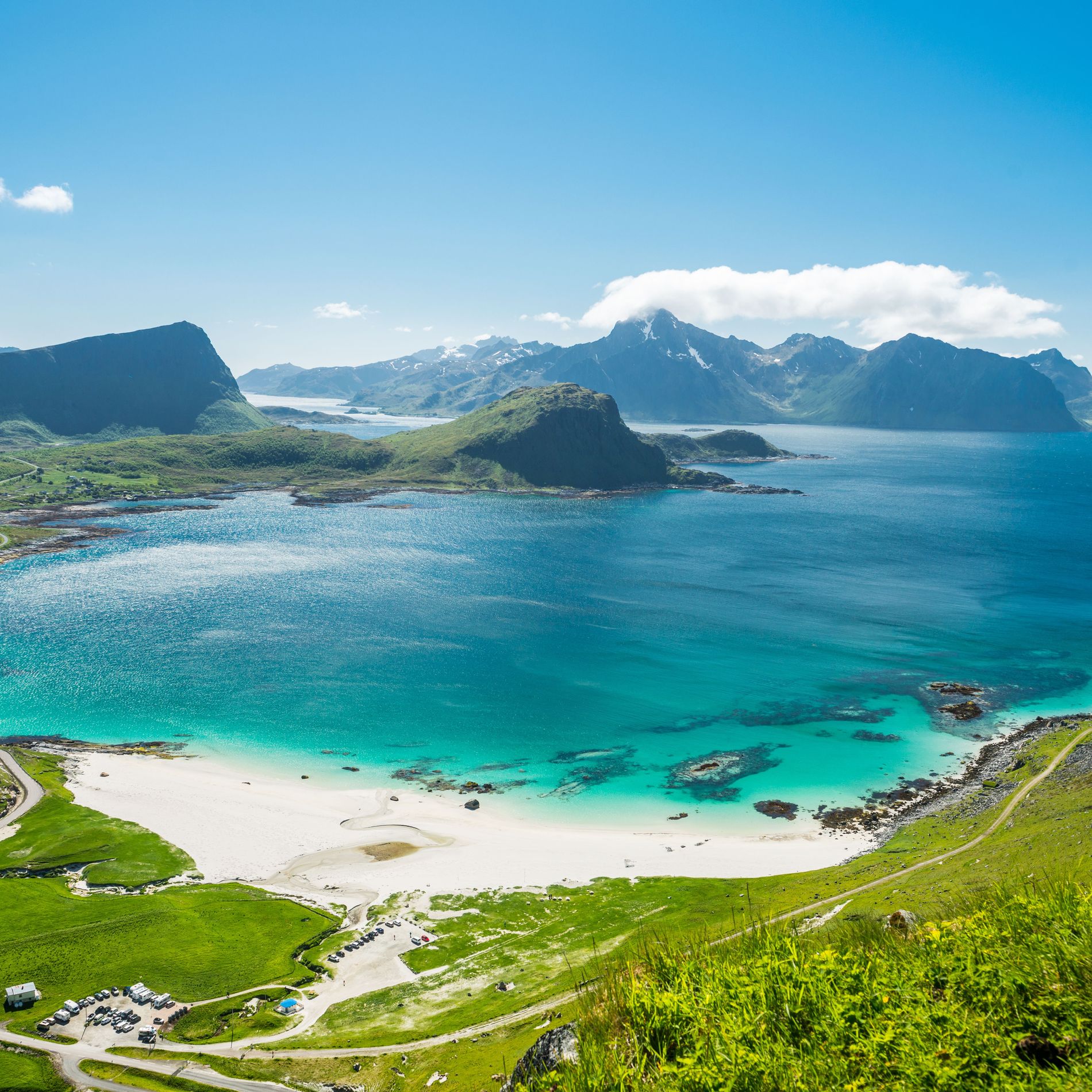 Haukland beach. Photo: Getty
Löyly, Helsinki, Finland
Set by the capital's waterfront, this outdoor swimming oasis is an outdoor public wood-heated sauna complex which also includes a restaurant and an all year-round terrace. For a quick dip followed by refreshments and a bit of relaxation afterwards, Löyly is the perfect pit stop for swimmers in Helsinki.
Löyly. Photo: @loylyhelsinki
Sky Lagoon, Iceland
New for 2021, Sky Lagoon is without doubt one of the hottest (literally) new additions to the Icelandic bathing scene this year. Located just a few minutes away from Reykjavik, this oceanside geothermal sanctuary is where you want to relax and swim. Soaking on hot thermal water is not only deeply restorative and soothing, but can also help remedy skin ailments because of the detoxifying minerals in the water, and the warmth of the hot water can help ease pain sensations, as well as nasal and lung congestion. Indulge in their seven-step ritual or take a quick dip in the cold plunge, inspired by Snorralaug - one of the oldest natural pools from the Vikinga era.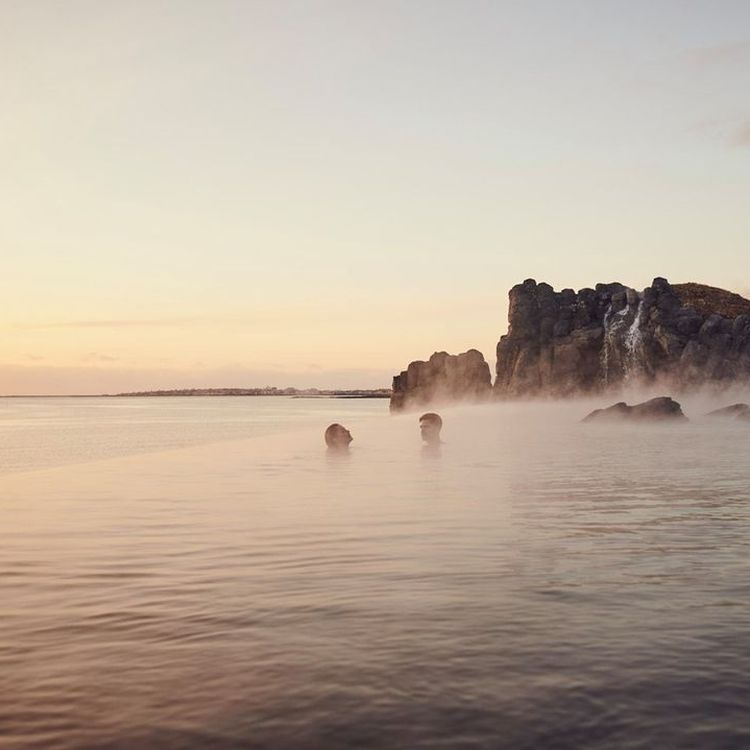 Sky Lagoon. Photo: @skylagooniceland
Landmannalaugar, Iceland
The traditions of bathing culture are integral to the Icelandic way of life, and a natural hot spring bathing experience is definitely one of a kind. Also known for its hiking trails with a jaw-dropping scenery of colourful lava fields, Landmannalaugar is where you should go for a magical hot swim in nature. The temperature in this natural hot pool varies between 36-40 degrees Celsius, and it gets even hotter closer to the black lava rocks.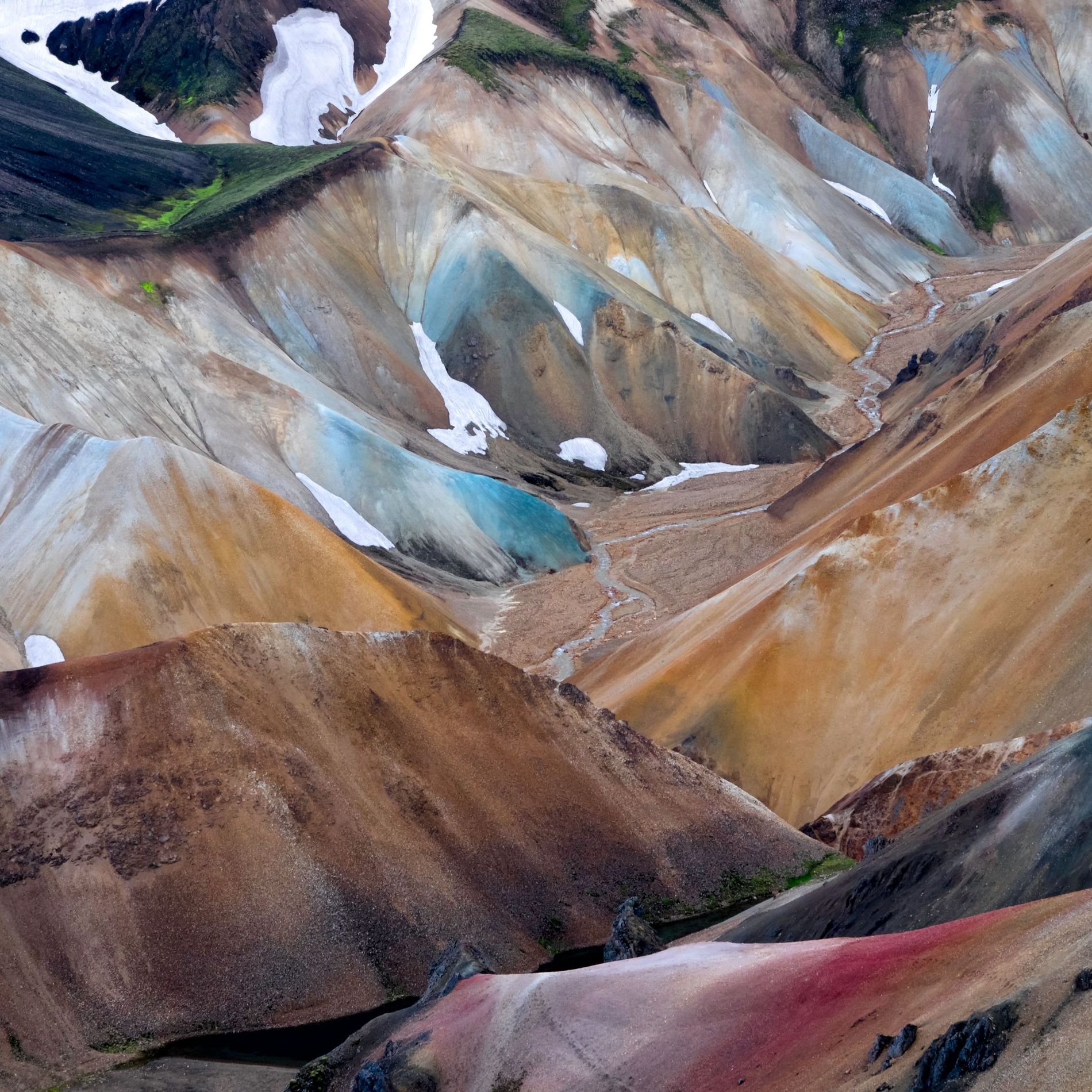 Landmannalaugar . Photo: Getty