The luxury geothermal spas making waves in Iceland
Iceland has long been famous for its natural spas and naturally heated geothermal water. The country is dotted with these natural hot springs and almost every little town has its own public pool where locals relax in nature's jacuzzi.
For a quick dip in the warming water, these local sites can be a great option (and cheap too, with entry usually around €5-10 per person) — just remember to bring your own towel. But for something a little more high-end, an impressive range of new luxury spas have opened up across Iceland in recent years.
Here are four of the most spectacular.
A local geothermal pool is one of the best ways to experience Iceland. Photo: Ása Steinars
Blue Lagoon Retreat Spa
Located in a lava field at the foot of Mount Þorbjörn on the Reykjanes Peninsula, Blue Lagoon is Iceland's most famous and perhaps most spectacular natural spa site.
The Retreat Spa at Blue Lagoon is a newly opened 5-star hotel just next to the original pool. With a perfect, private stretch of water nestled between volcanic rocks, this is hands down the best spa experience you can find in Iceland and probably one of the most unique in the world.
Don't miss out on the resort's subterranean spa ritual experience using their very own Blue Lagoon skin care products.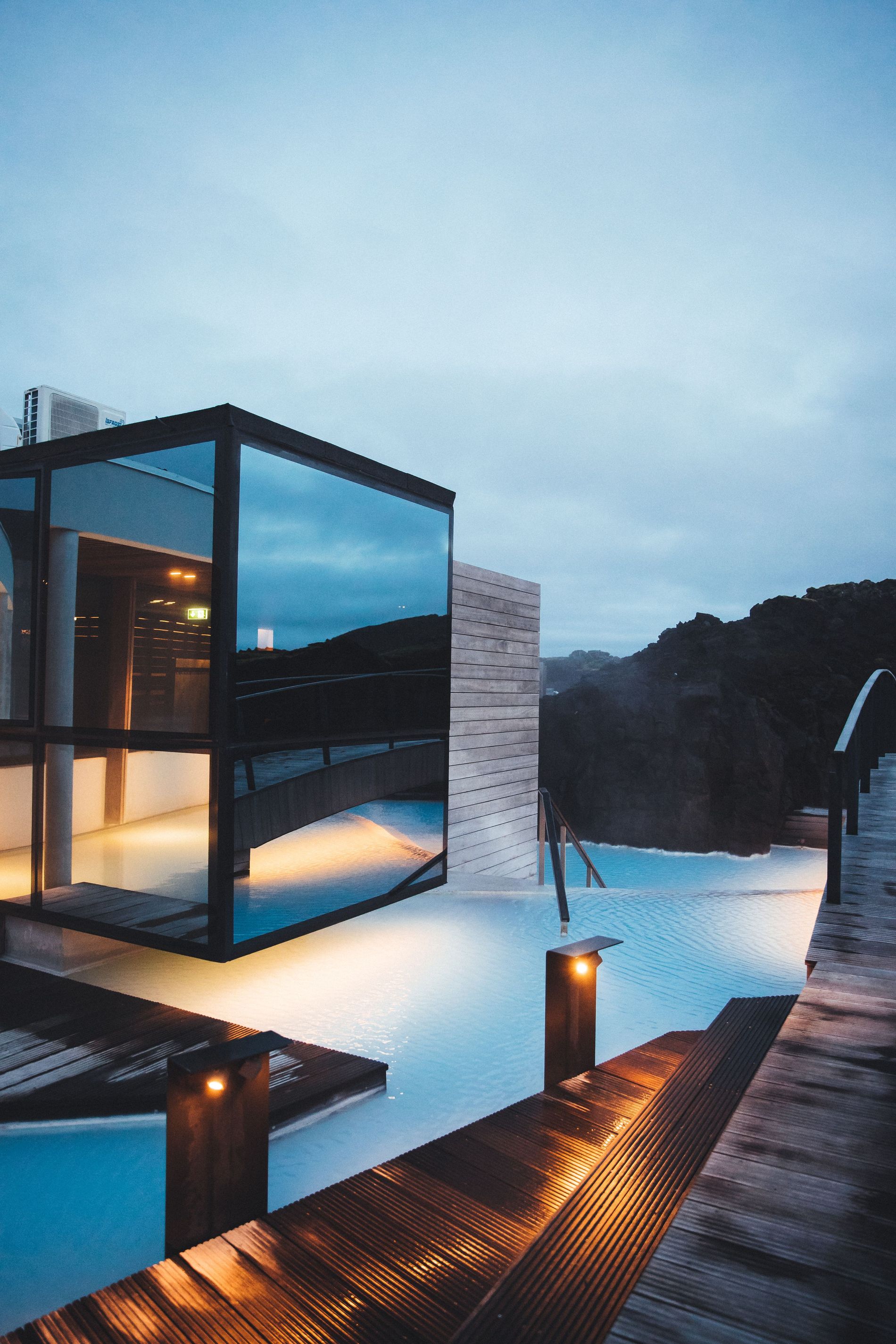 The Retreat Spa's sauna windows allow easy viewing of the incredible surroundings. Photo: Ása Steinars
Prices start from €306 for two people, for which you'll get five hours of access and a private changing room.
Sky Lagoon
While the Blue Lagoon is about enjoying a remote escape, Sky Lagoon (opened in Spring 2021) offers incredible convenience — as well as the largest infinity pool in Iceland.
Located in Reykjavik itself, the resort makes for an easy day trip, and offers the perfect sunset view over the North Atlantic Ocean. You can even see an active volcano erupting while you lounge by the pool. That might not sound relaxing, but trust us, it is.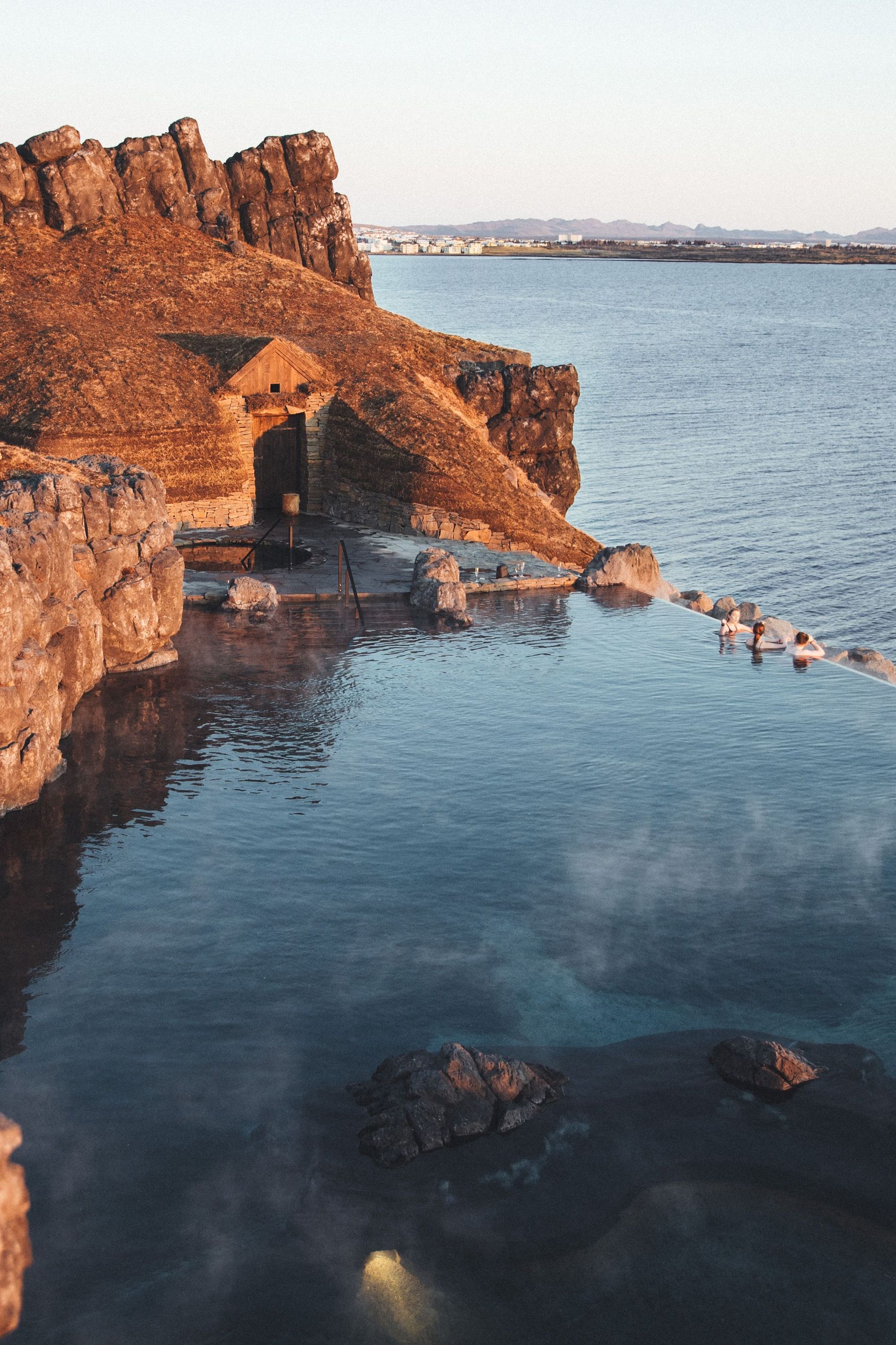 Sky Lagoon is just minutes away from downtown Reykjavík. Photo: Ása Steinars
Prices start from €60 per person.
Vök Baths
Throughout the centuries, people living around Lake Urriðavatn noticed certain spots on the lake that did not freeze in the wintertime. The Icelandic name given to these ice-free patches is Vök and their source was discovered to be underwater hot springs streaming up to warm the surface from deep under the lake (not a lake monster as local legend goes).
The Vök Baths resort in east Iceland allows guests to experience this phenomenon in a unique way, with a floating geothermal 'pool' nestled inside of a gorgeous lake.
The best time to visit is in winter when the surrounding lake freezes. A hole is cut into the ice for brave bathing guests to leave the warm comfort of the spa and go for an ice cold plunge.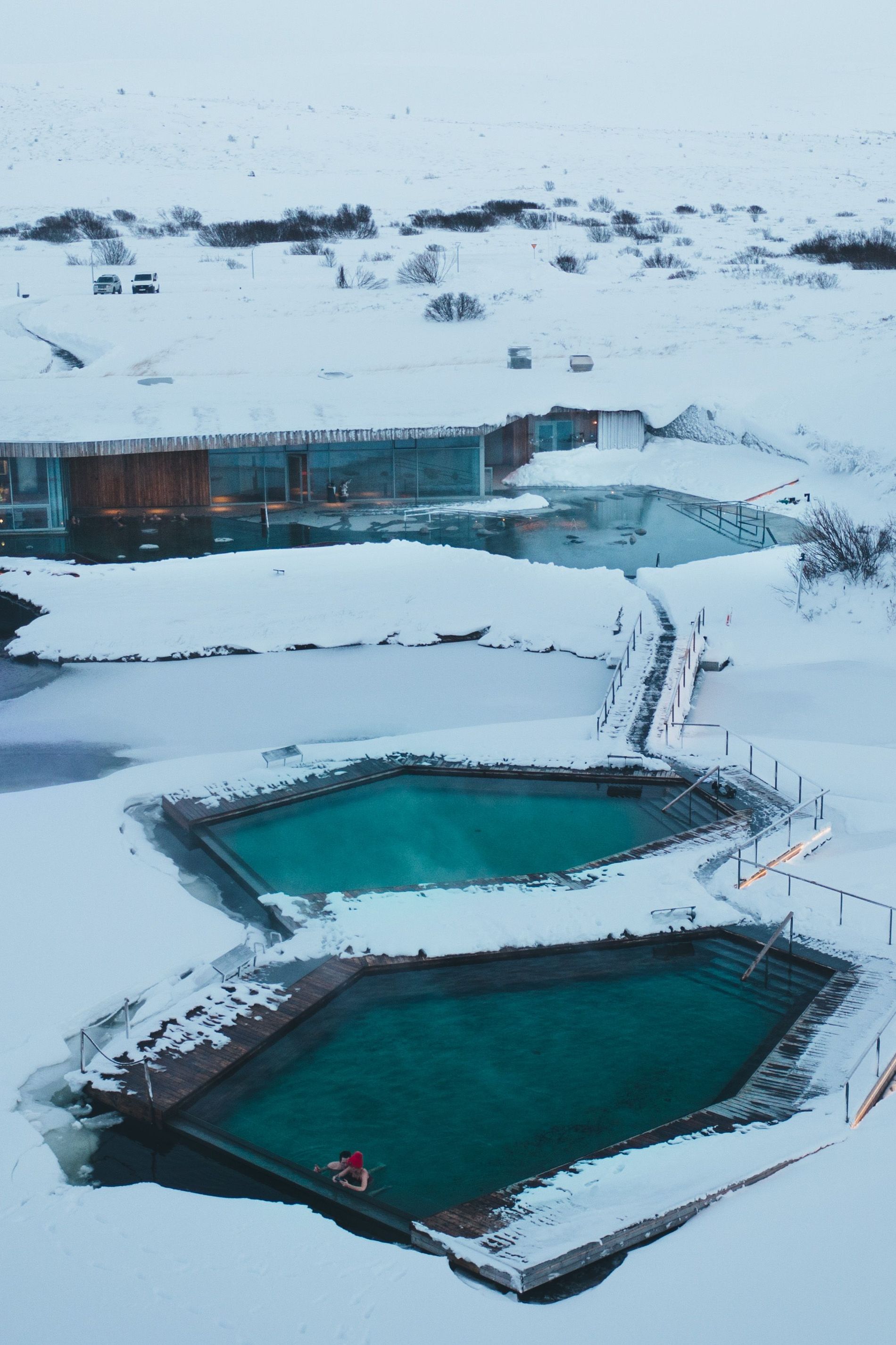 A series of geothermal floating pools create a completely unique bathing experience at Vök Baths. Photo: Ása Steinars
Price start from €40 per person.
Geosea
At Geosea, you can come for the indulgent spa treatments, and stay for a spot of whale watching.
Perched along a western-facing cliffside, the pearl of Husavik has an impressive infinity pool overlooking Skálfjandu bay and baths that provide the ultimate vantage point over one of Iceland's main feeding spots for whales in the summer. Humpbacks, minke whales and dolphins are frequently spotted here. Blue whales and fin whales can also be seen on rare occasions — and if you're really lucky, you'll spot one while relaxing in the pool.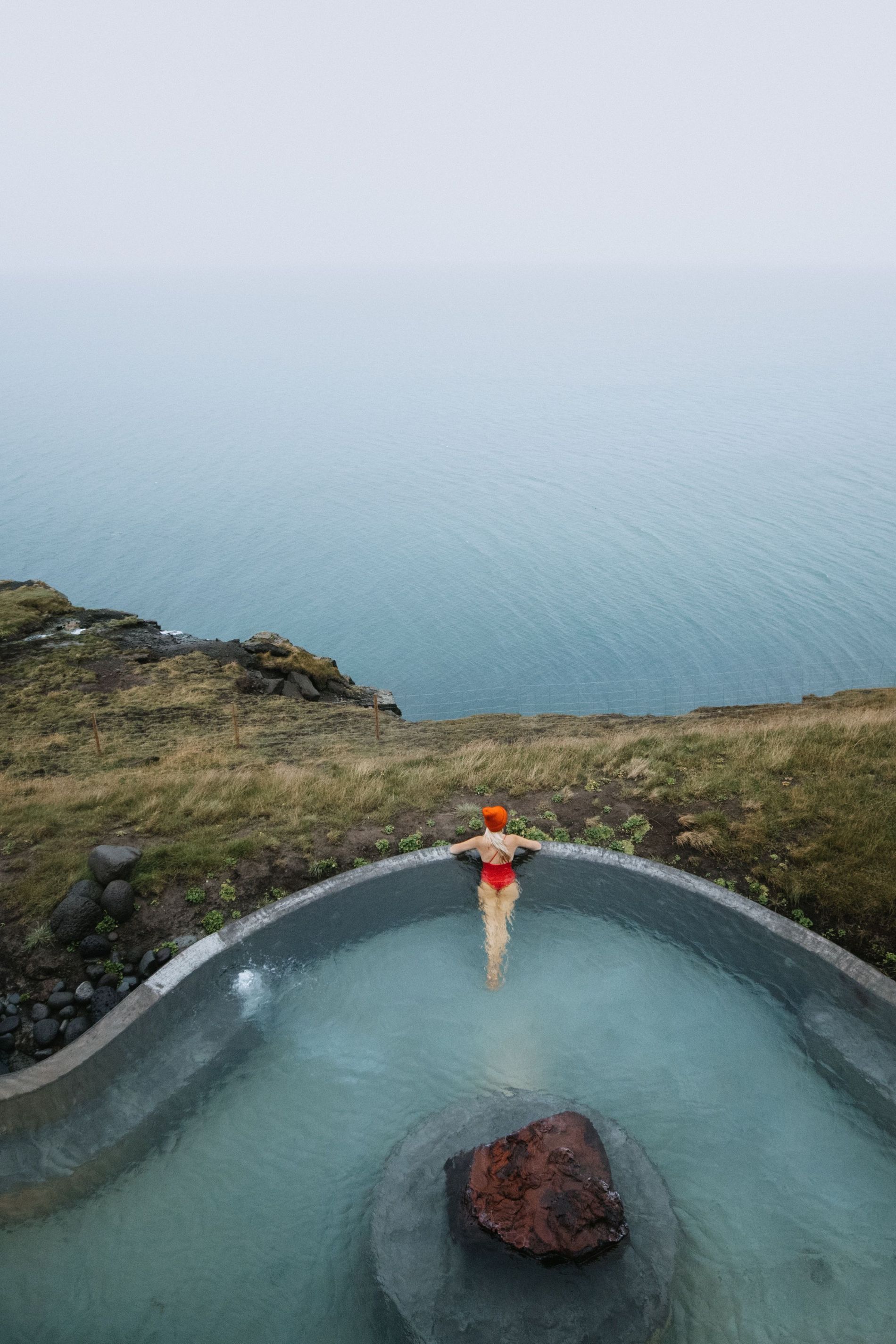 Geosea boasts the ultimate vantage point for whale watchers. Photo: Ása Steinars
Prices start from €35 per person.