A new year means new trends, and we've examined the Nordic fashion weeks for the best ones to buy into now
When the year comes to a close, wanting to start afresh is only natural. From promising ourselves to do a complete revamp of our healthy habits to zhooshing up our skincare routines, we set out to change up the status quo. With no aspect of our lives left untouched, our wardrobes can look forward to a makeover as well.
Taking our cues from the catwalks in Copenhagen, Stockholm and Oslo, we set out the overhaul our outfits and give ourselves a fashion face-lift. Below, we've gathered the trends we tend to incorporate in our closets for the coming year.
Silver starlet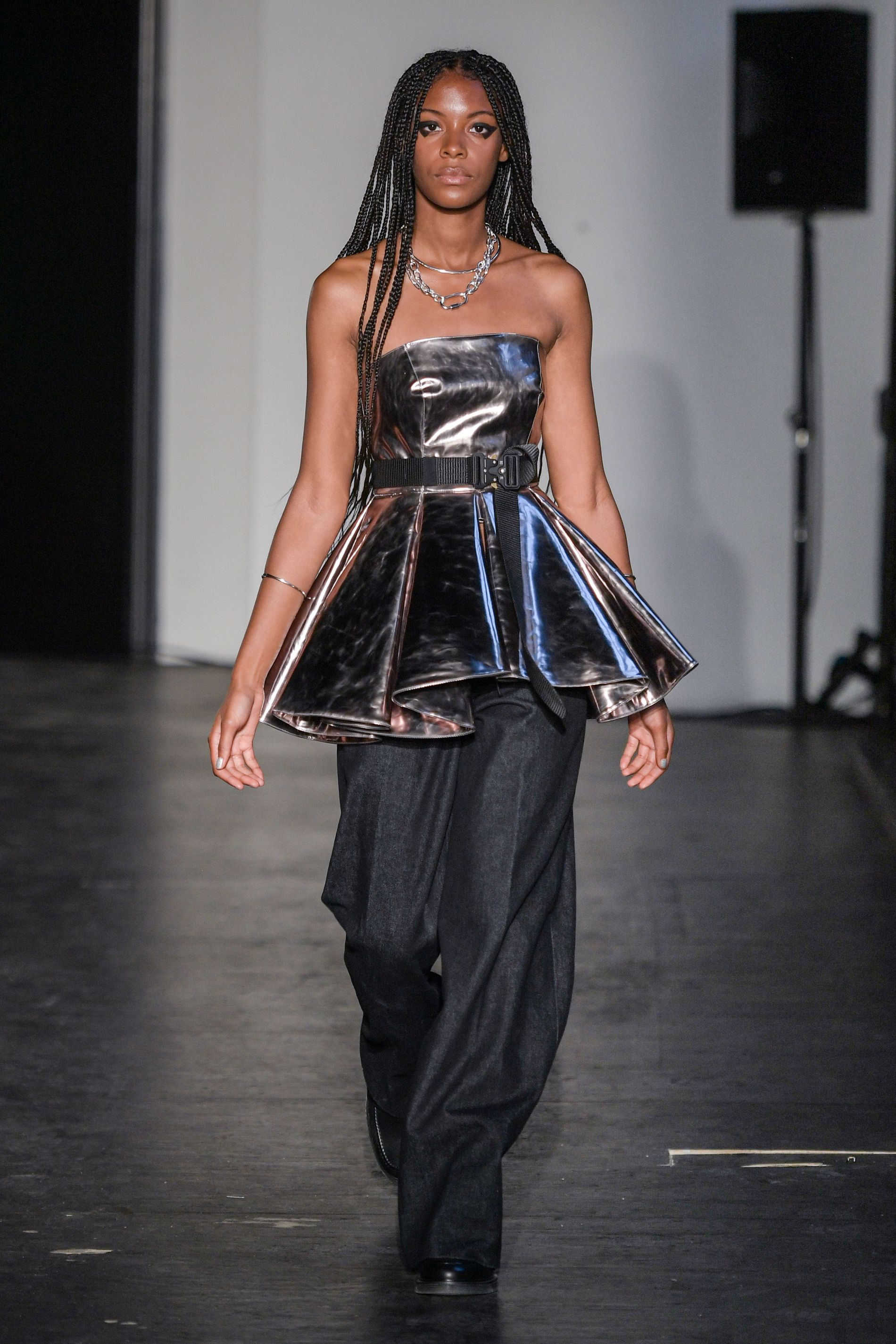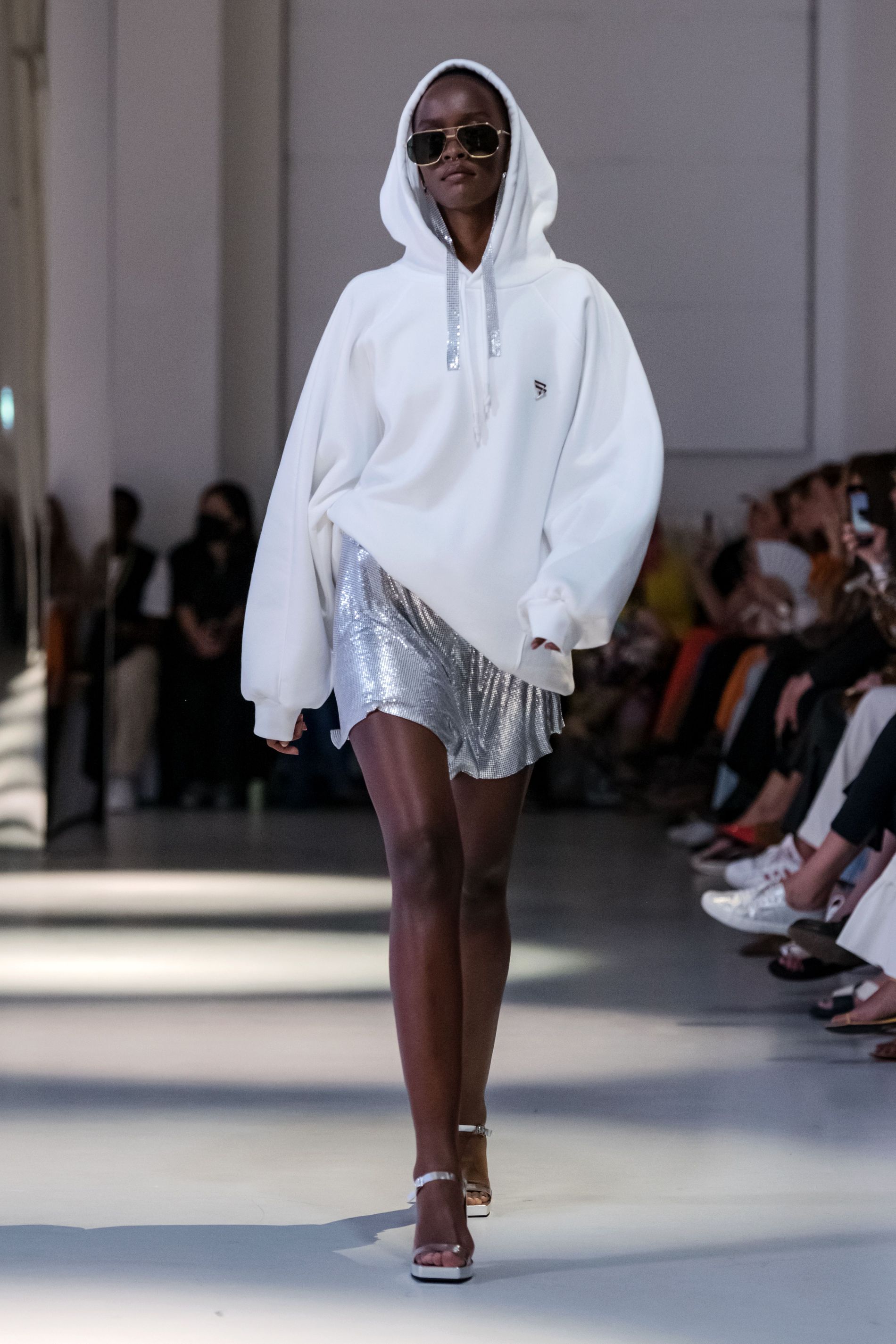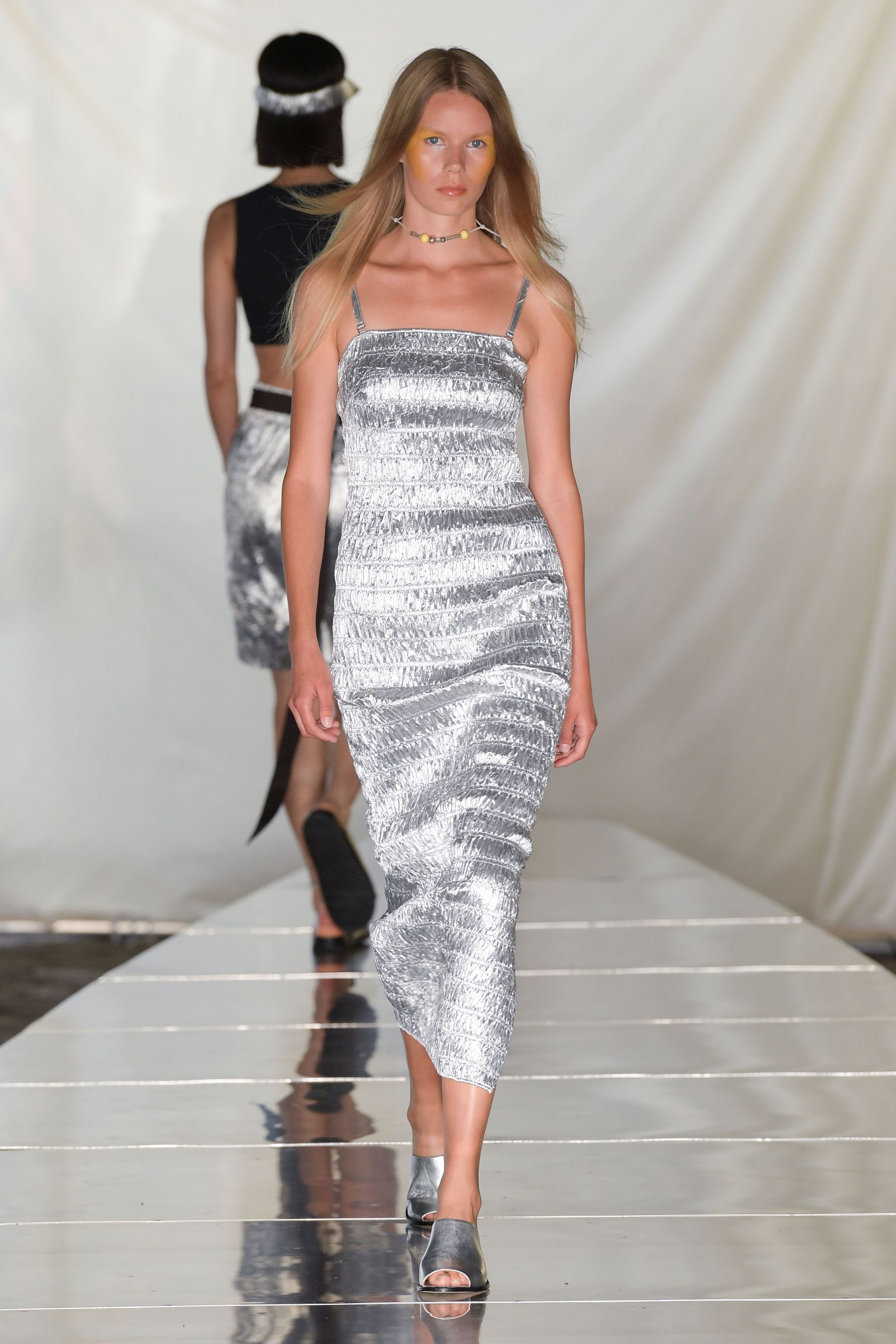 Let's face it, silver is no longer a night-time exclusive. Metallics in general was a common occurrence on the Nordic runways, but silver claimed centre stage as the shimmering hue of choice.
While the material is arguably perfect for special occasions – as perfectly displayed by Rabens Saloner with their smocked calf-length slip – argent garments have made their way into our daily rota of outfits. Why not wear your sparkly party top with tailored trousers to the office? Or with an oversized hoody to Sunday brunch?
Fishnet fashions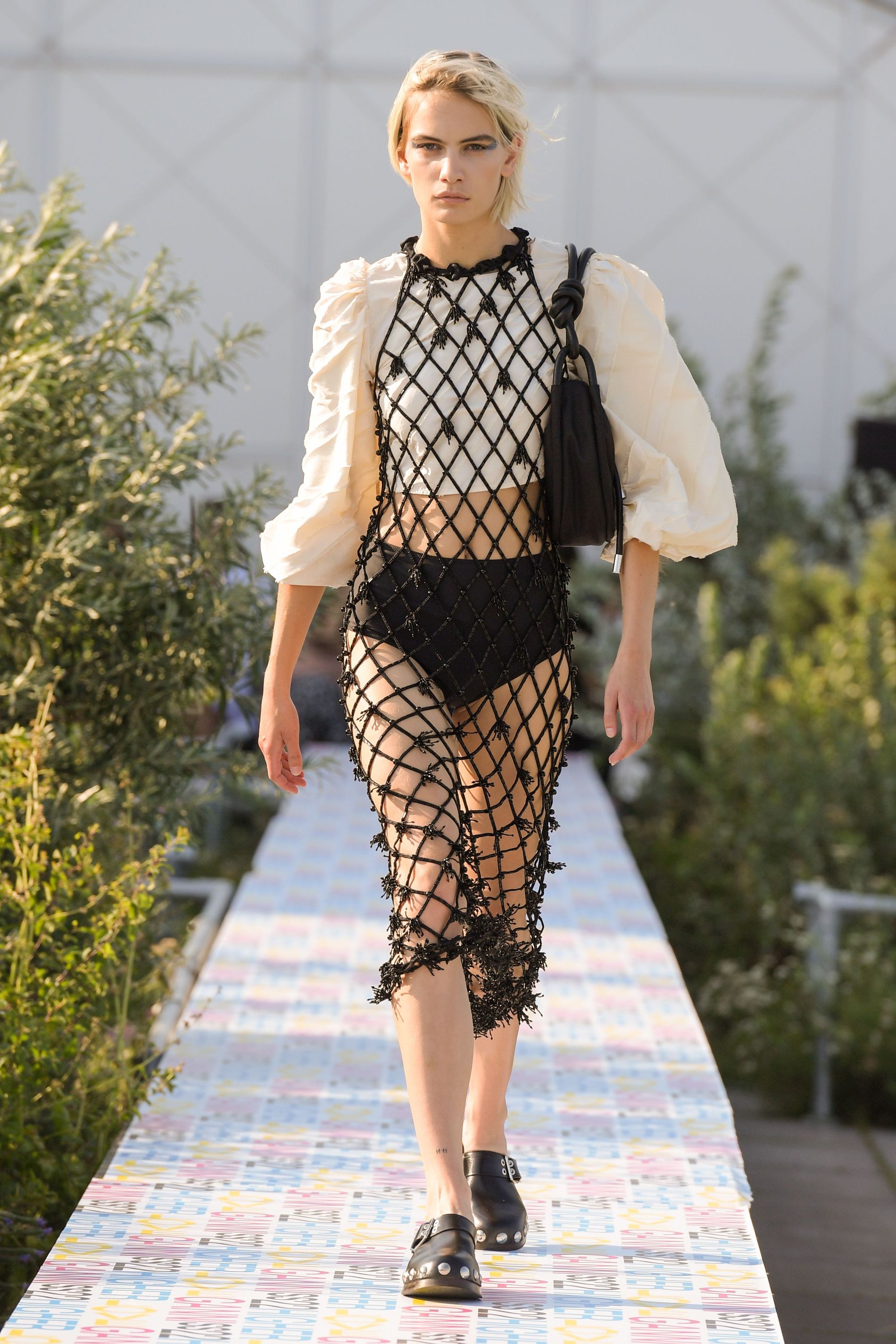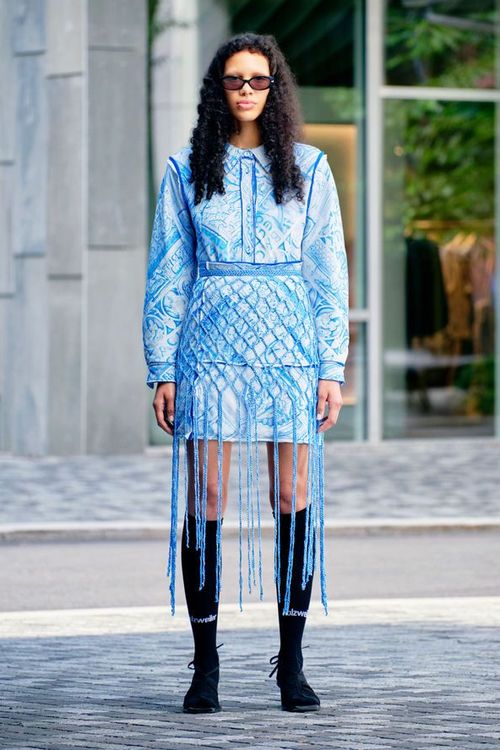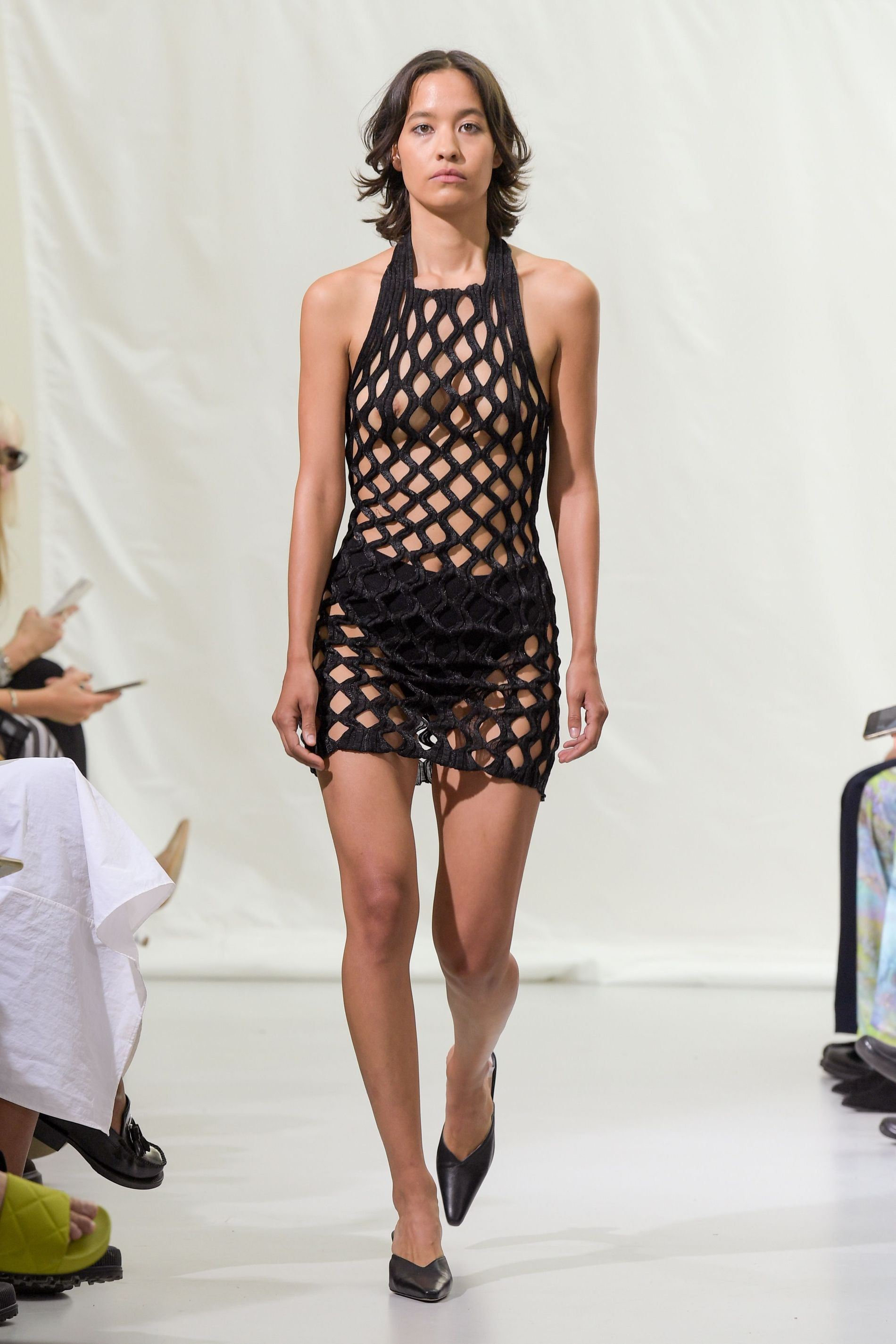 We're ready to make a sartorial catch with the coming year's best layering piece. Fishnet has migrated beyond stockings, and is again heading seaside as the perfect beach cover-up.
Styling this new summer staple over your bathing suit is a predictable and sae way to wear the trend, but for the more daunting dressers among us we suggest layering the loose knit fabric an ocean-inspired office outfit. Worn over a silk slip, a fishnet layer is transformed from sea critter catcher to stylish statement.
Graphic prints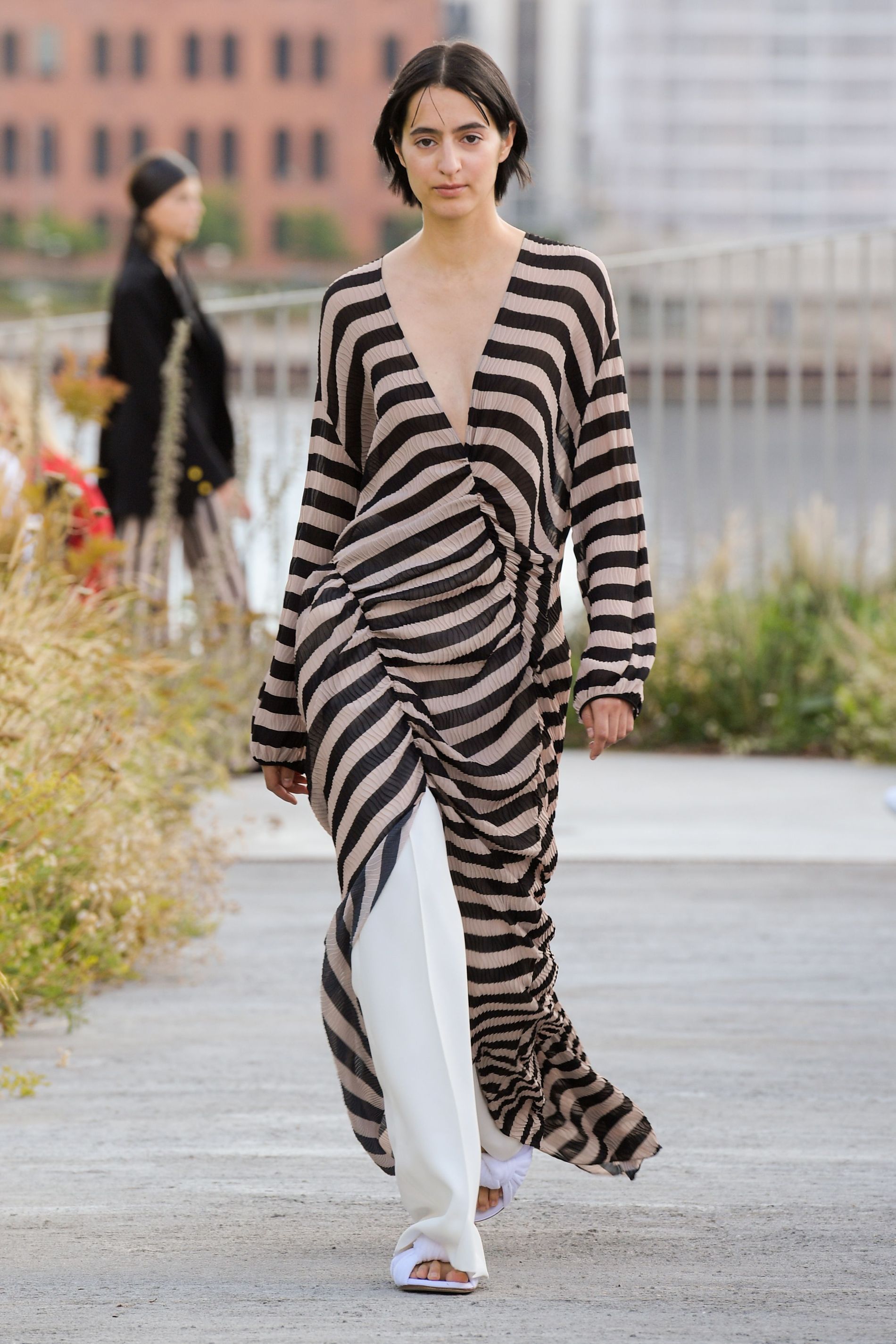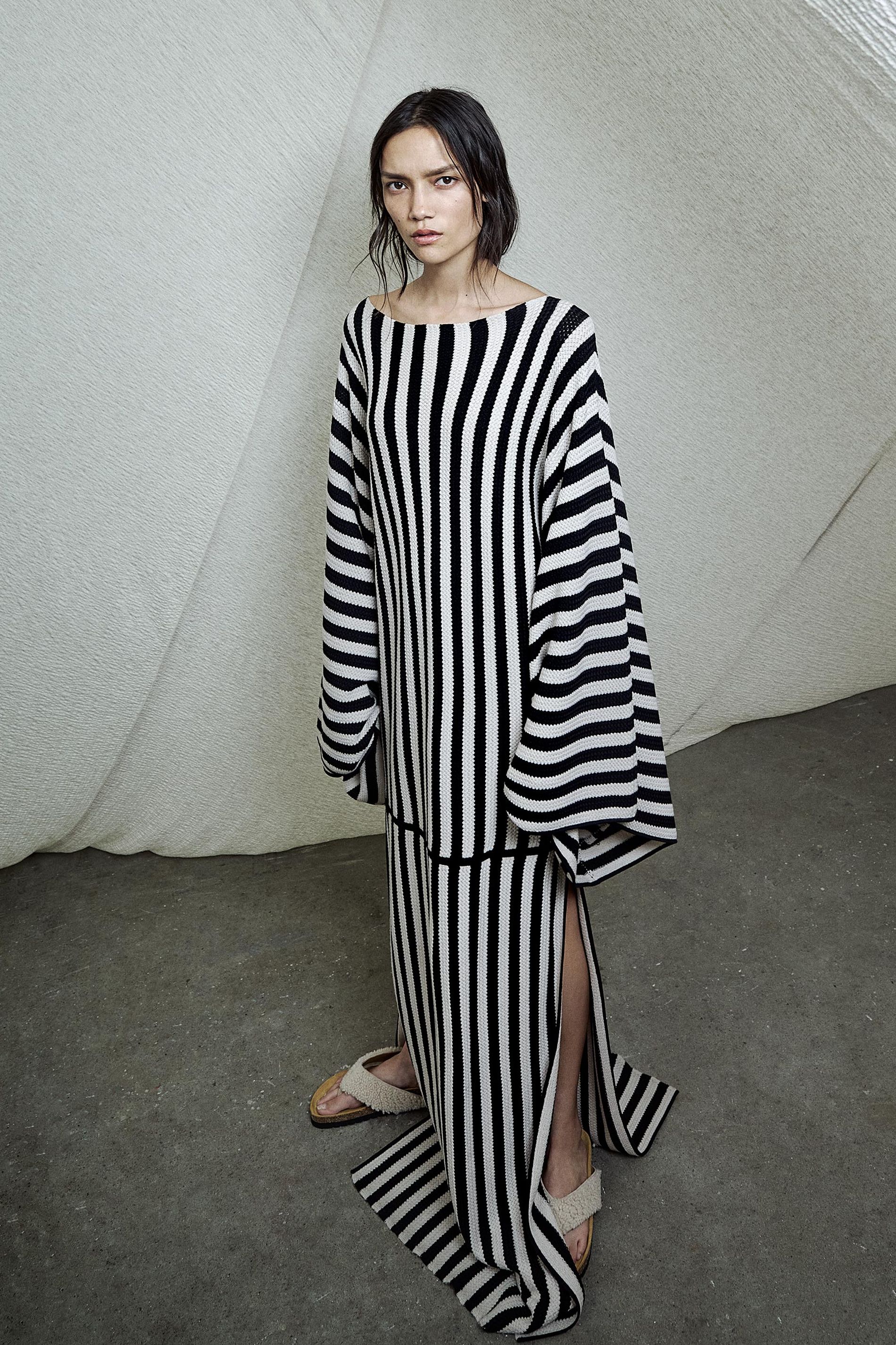 Graphic in dual aspects, both in shape and colour. This season we set our to embrace the stark contrast of white (or near white, as in the case of Brøgger) and black. The long lines is made even longer with severe stripes at By Malene Birger, while the aforementioned Brøgger softened up its silhouette with a plunging neckline and detailed draping. Swedish brand Hope had another idea, leaving the lines in lieu of inconsistent squares.
The 1970s collar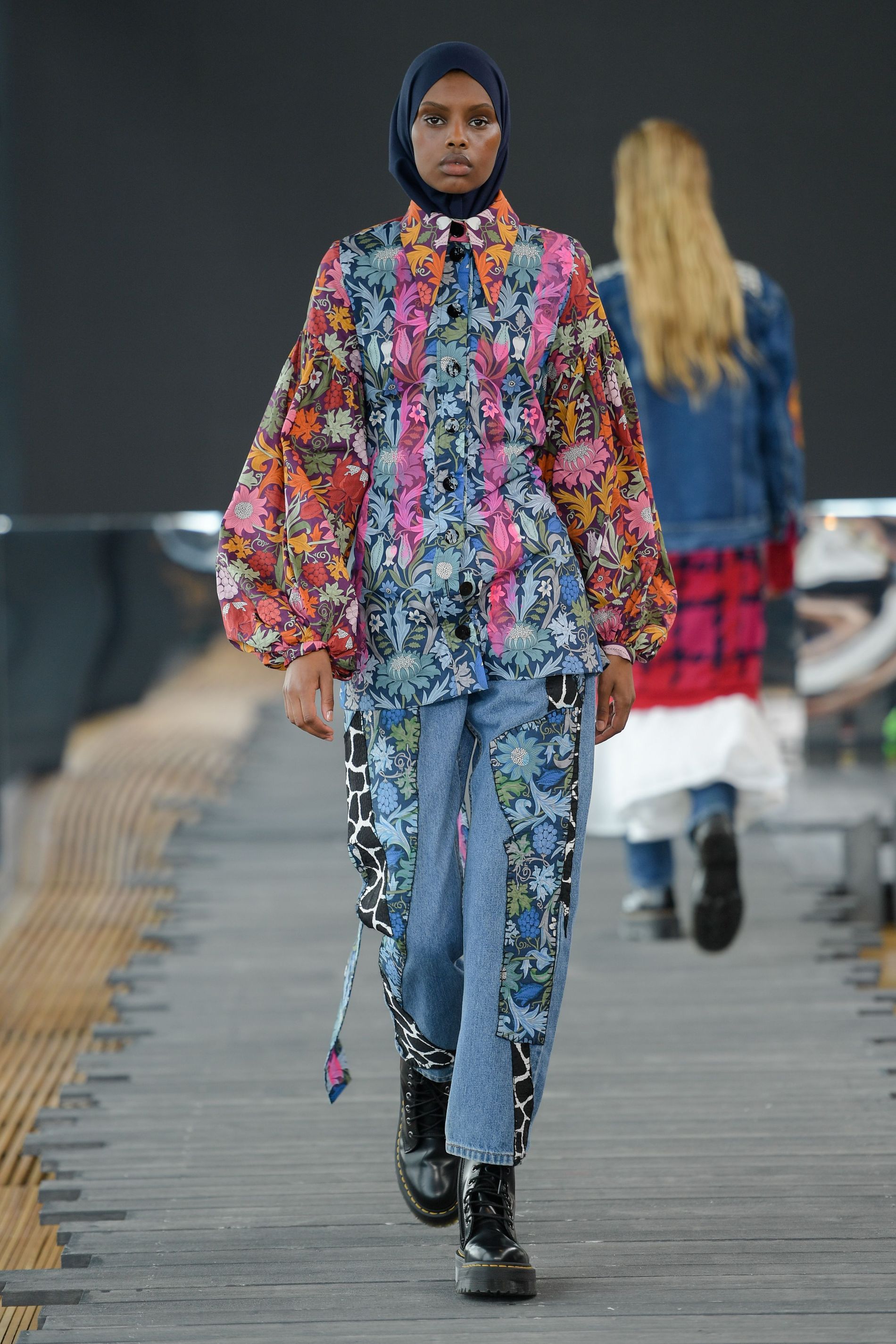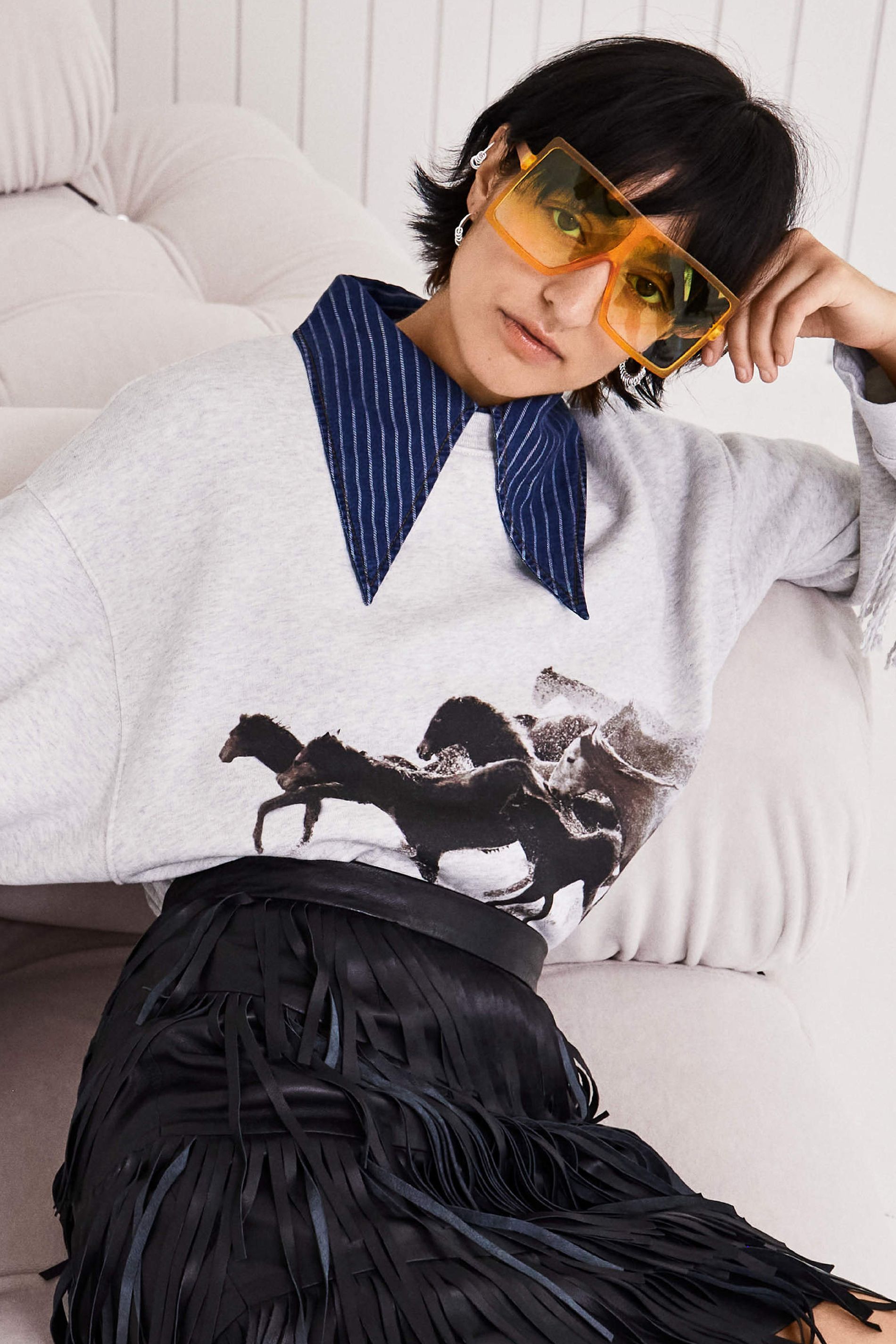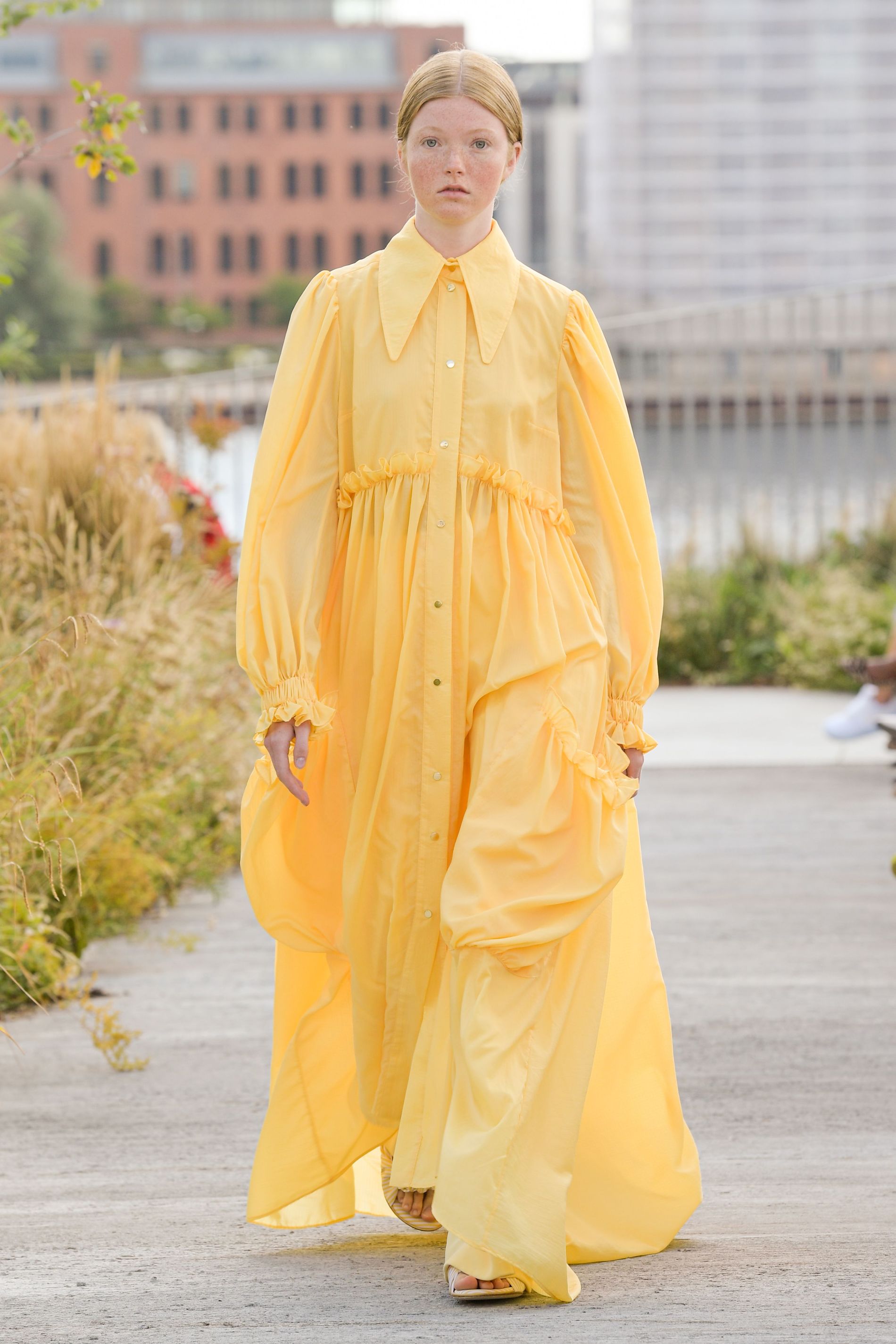 Point us in the direction of pointy collars. The 1970s are back in full swing with this so called 'Barrymore' (or 'Spearpoint') collar named after American actor John Barrymore, who wore the style in the late 1920s.
Pointy-collared clothing has been swinging in and out of favour since Joe Pesci made the Goodfellas-style his signature in the 1980s, and we were thrilled to see an exaggerated version of the cut-throat collar make an appearance on Copenhagen runways. Wether it is the small detail that makes our new dress more than just another dress, or an updated layer under our knits, we're keen to button up for the coming year.
An injection of Vitamin C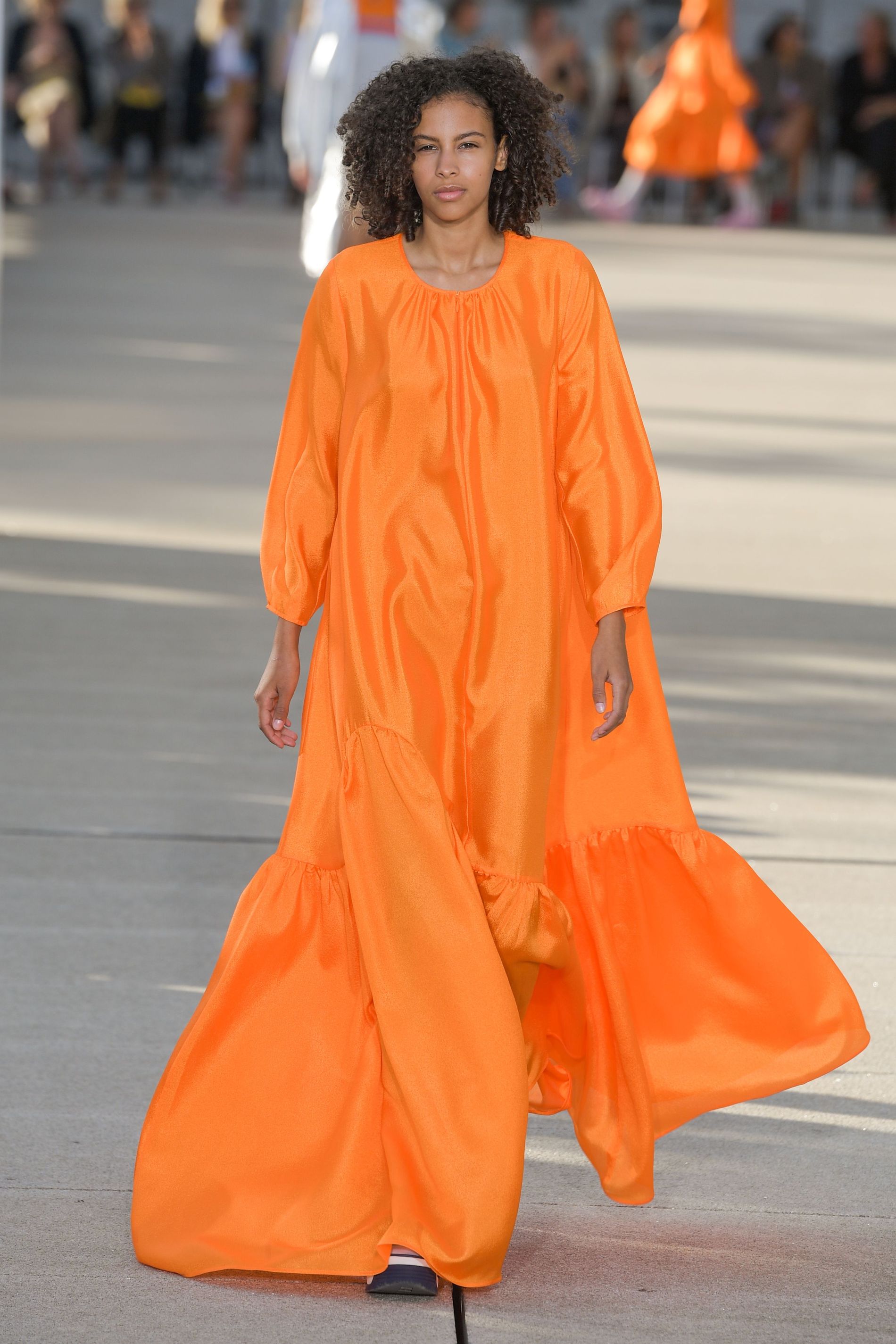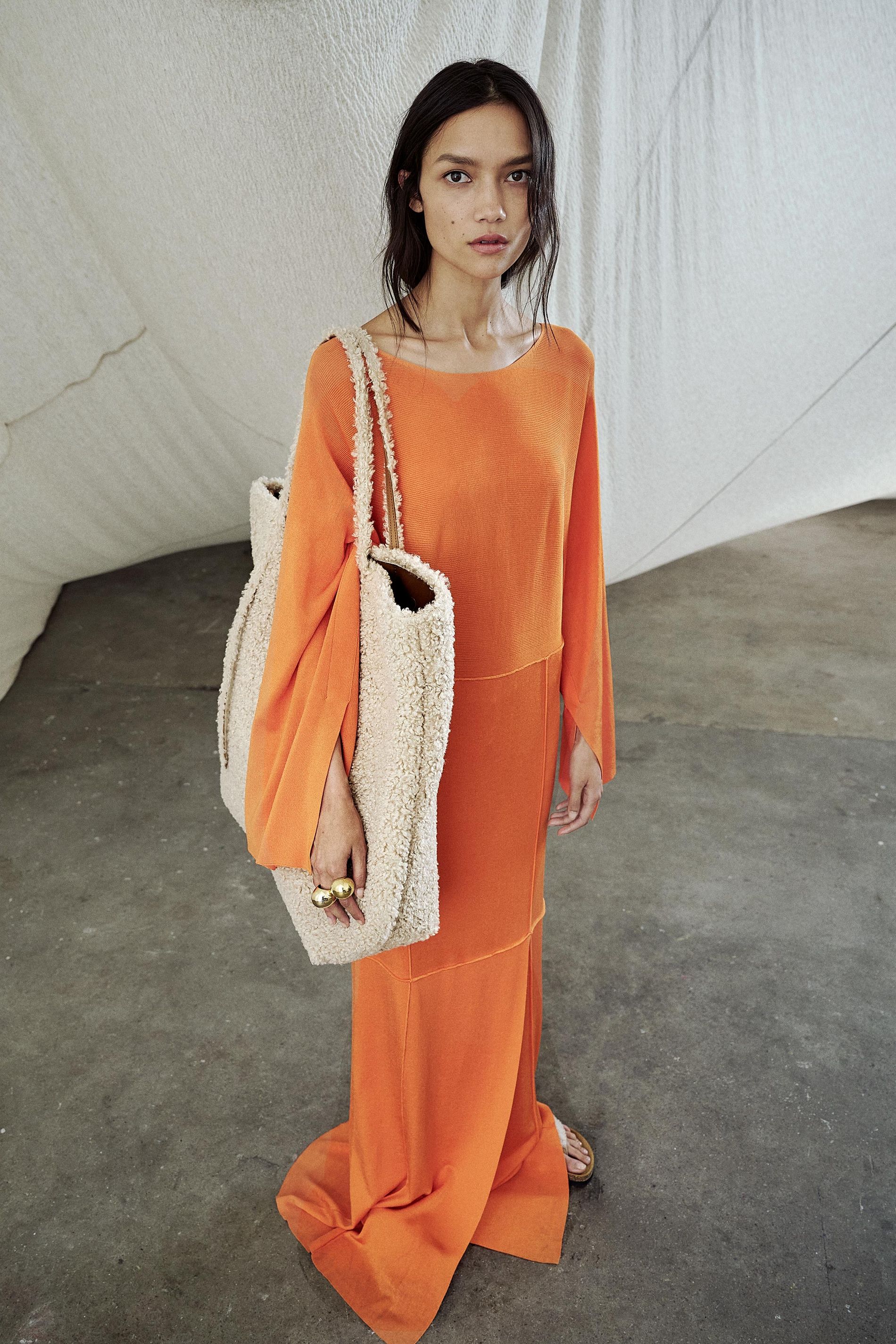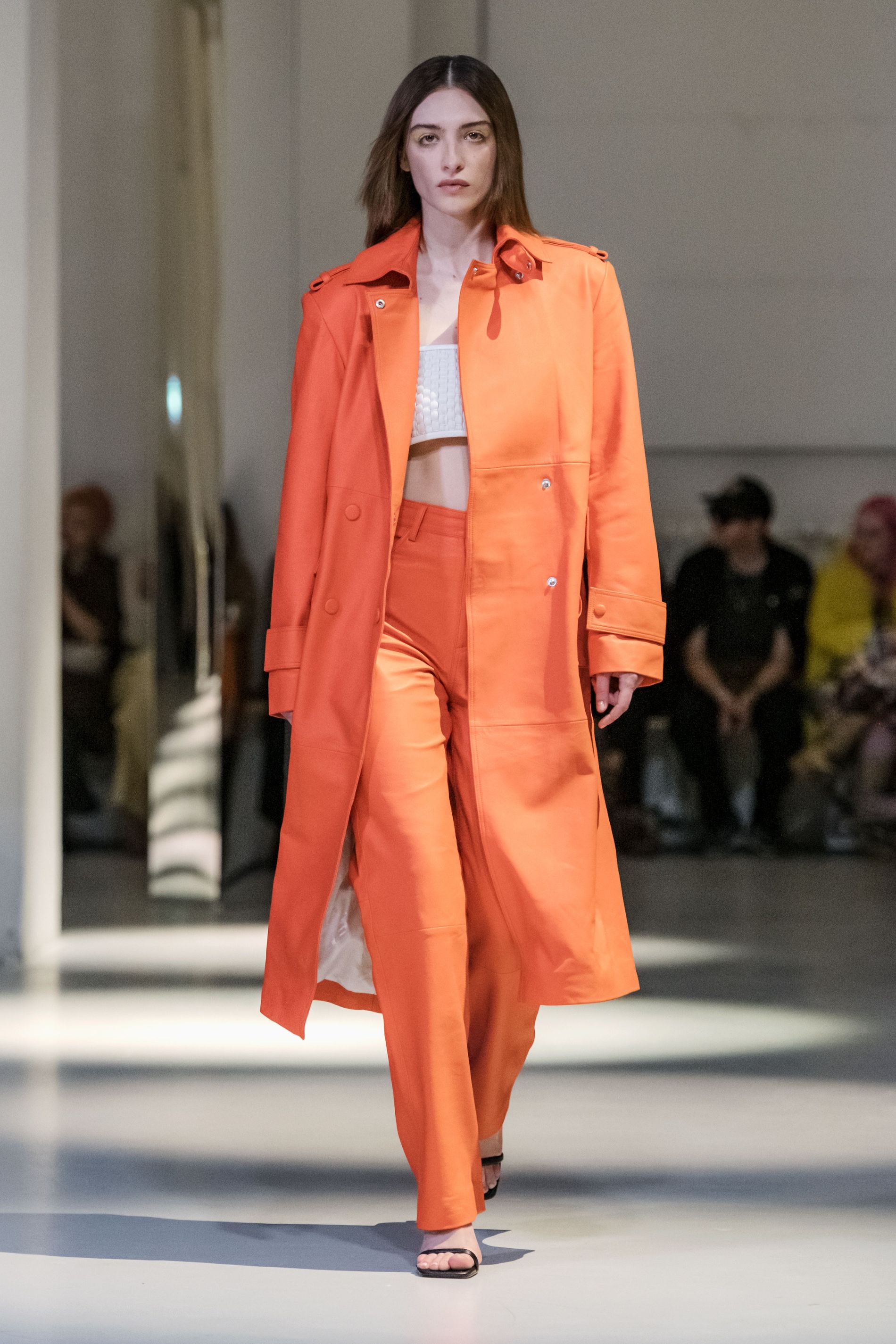 Orange is the new black, and we're not talking about the TV-show. This season we long to swathe ourselves in tangerine tones. Colour powerhouse Pantone tend to agree, naming 'Coral Rose' – a vivid shade of pinkish orange perfect for any occasion – as one of the trending colours in fashion for spring/summer 2022. An instant mood lifter, wearing orange outfits is the easiest way to put smiles on our faces this summer.
Crafty-chic in crochet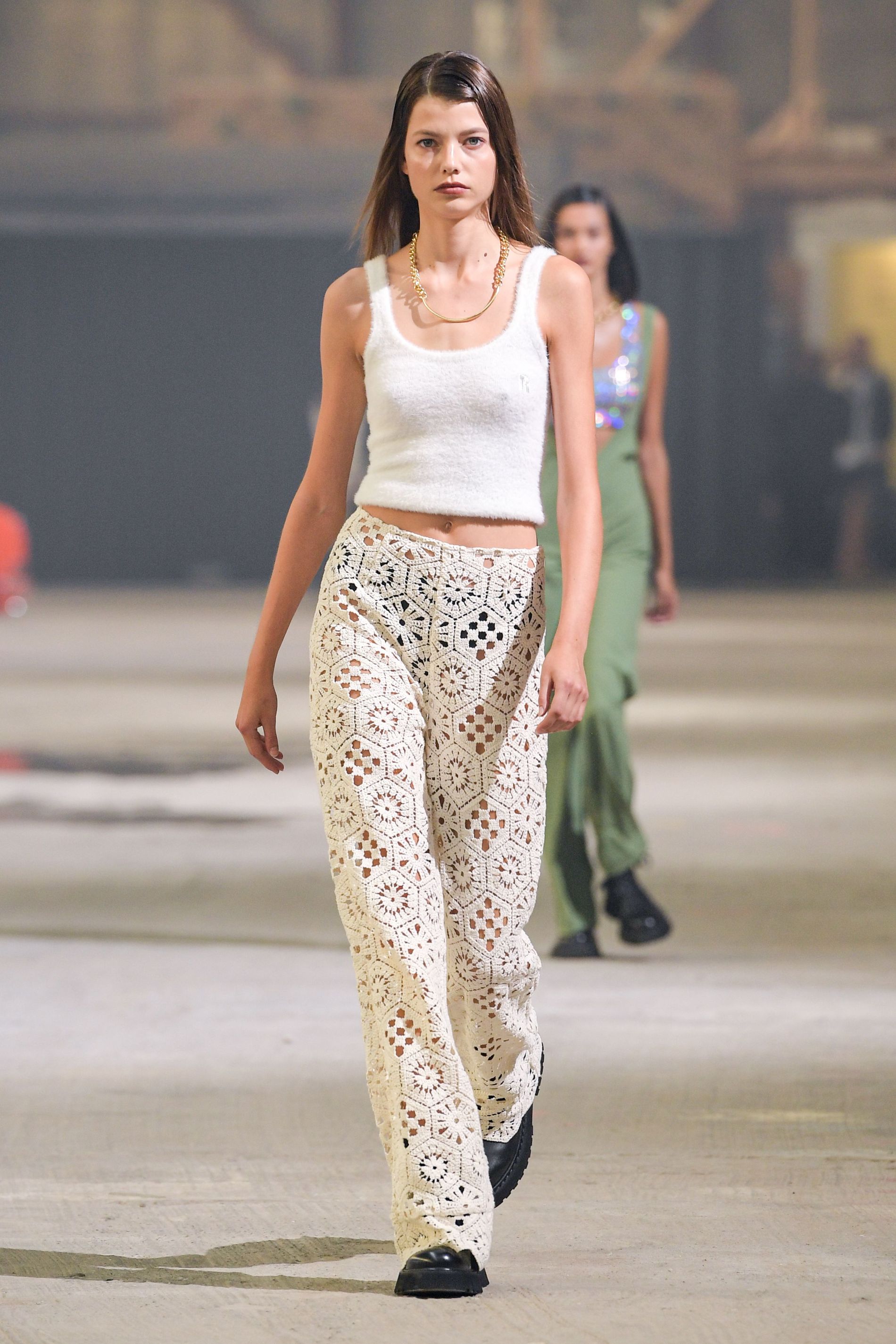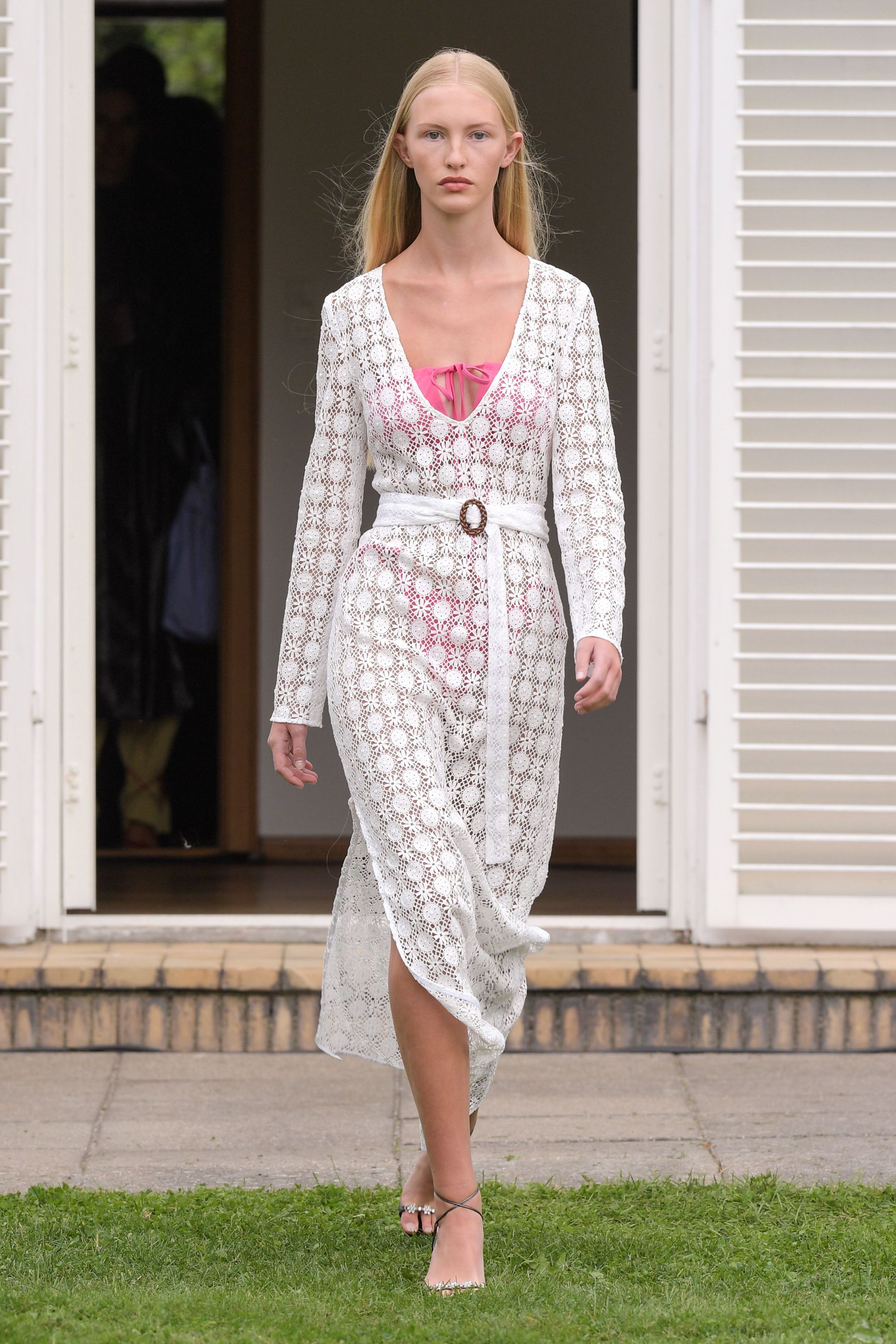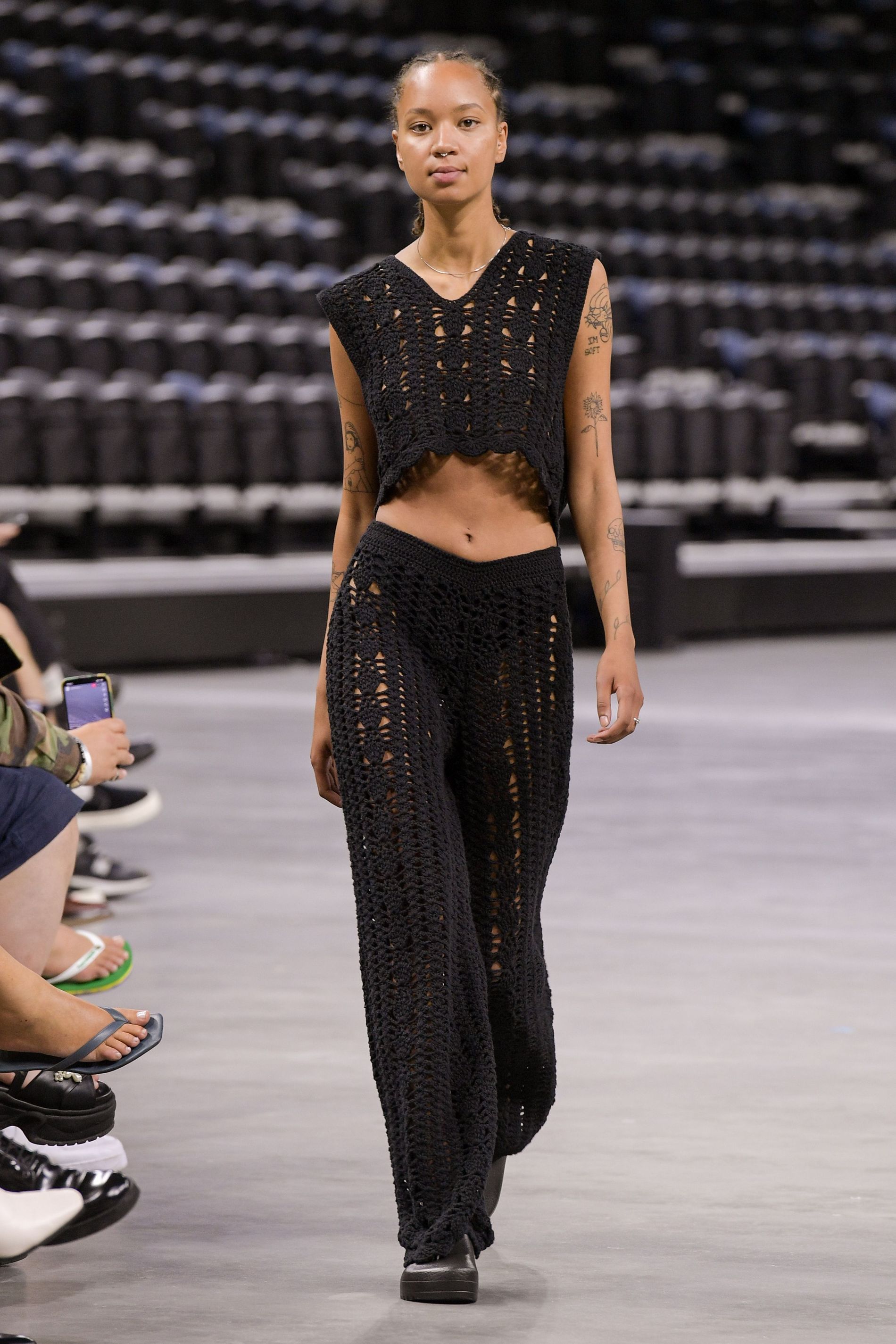 The crafty spirit of the autumn/winter runways is carried over into spring/summer in the form of chic crochet. While some may argue that the look is a hot-weather exclusive, we saw Swedish supermodel Elsa Hosk sporting the trend over Christmas. It was a reminder that these breezy garments can go beyond a beach cover up, breaking new ground for crochet garments.
We see our selves turning up ABBA and Fleetwood Mac sporting head to toe crochet. Move over patchwork, there's a new 1970s trend in town.
The quilted shorts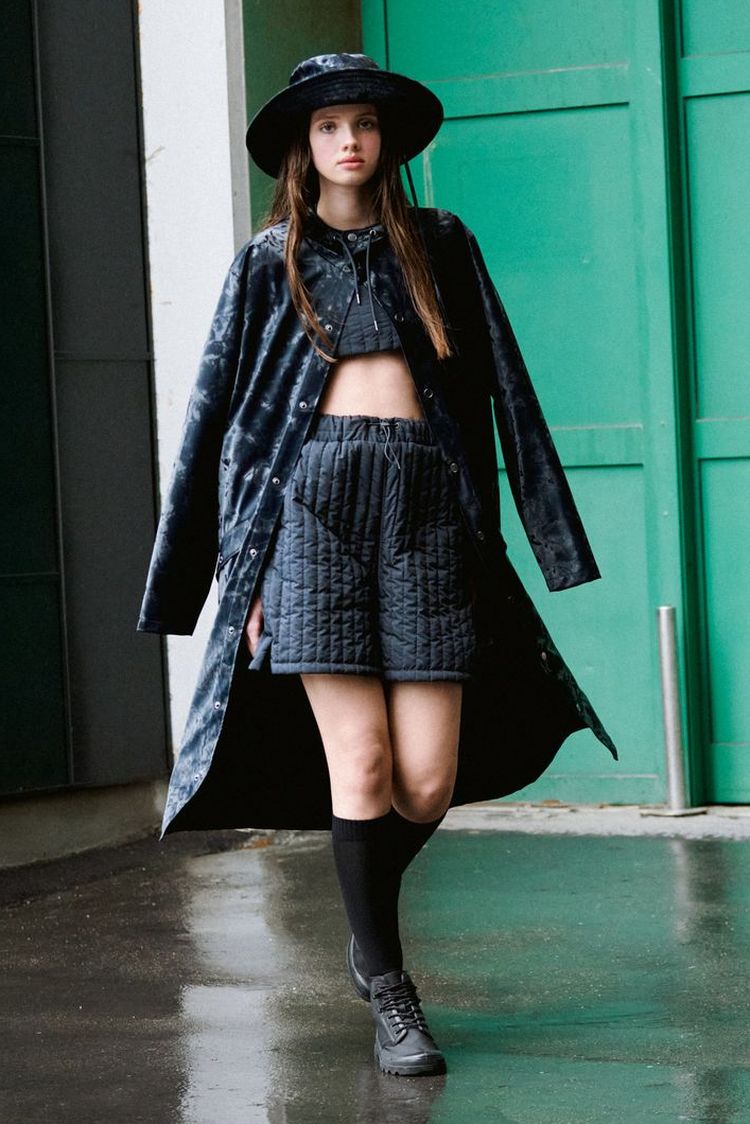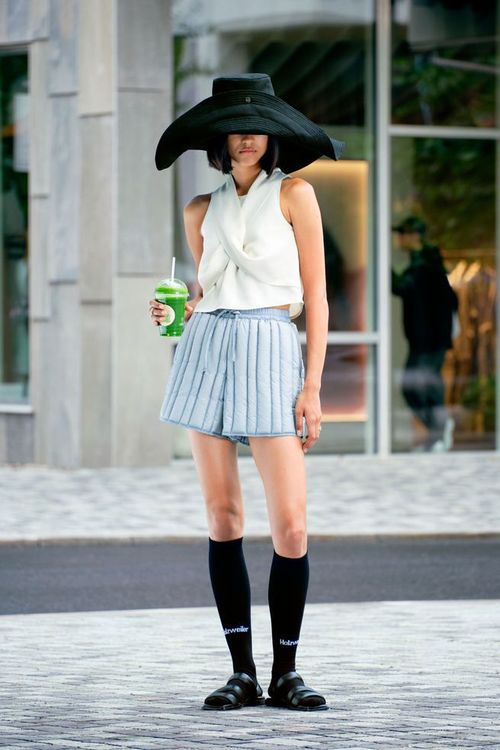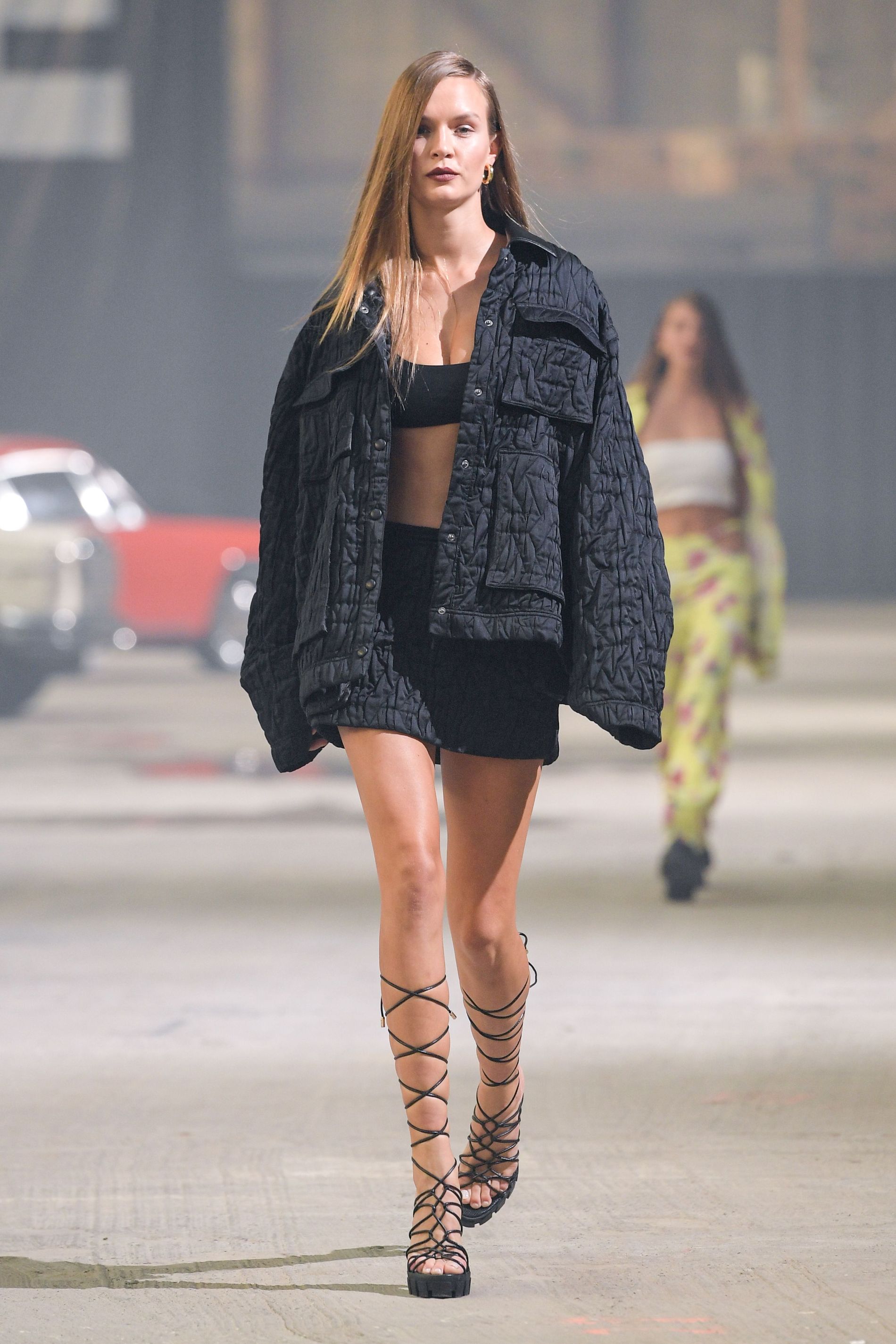 AQuilted shorts became an instant craving in the Vogue Scandinavia office as we saw the style stomp down the spring/summer runways of most every show during the Nordic fashion weeks. The Bermuda cut, padded shorts was surprisingly popular and consistent, cropped to mid thigh and high-waisted with a loose fit throughout.
Derived from our athletic wardrobes, there's no need to keep these shorts for workouts. Worn with a crisp white shirt or over sized suit jacket they're instantly elevated and incorporated into our everyday wear.
Sartorially satisfying in a safari jacket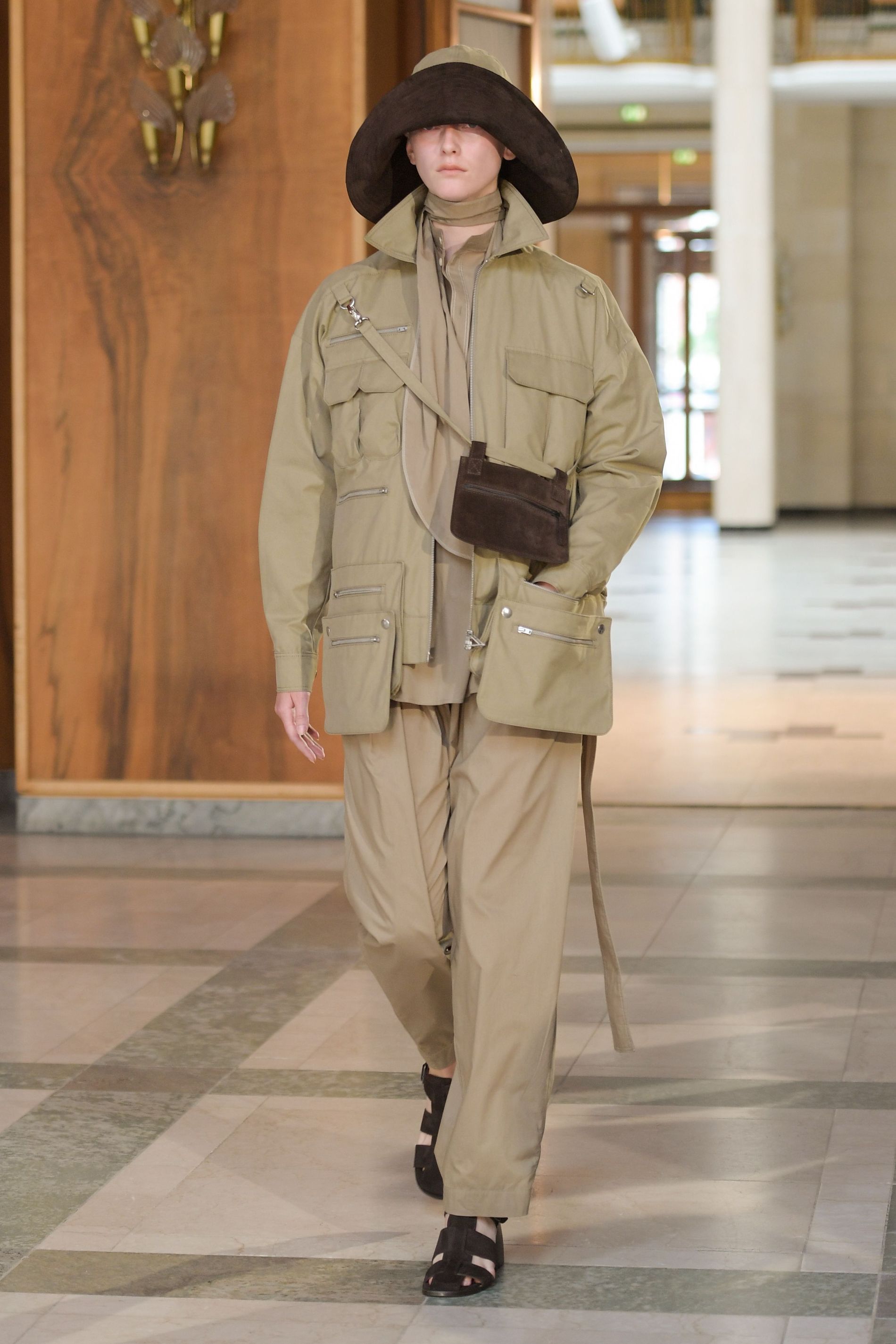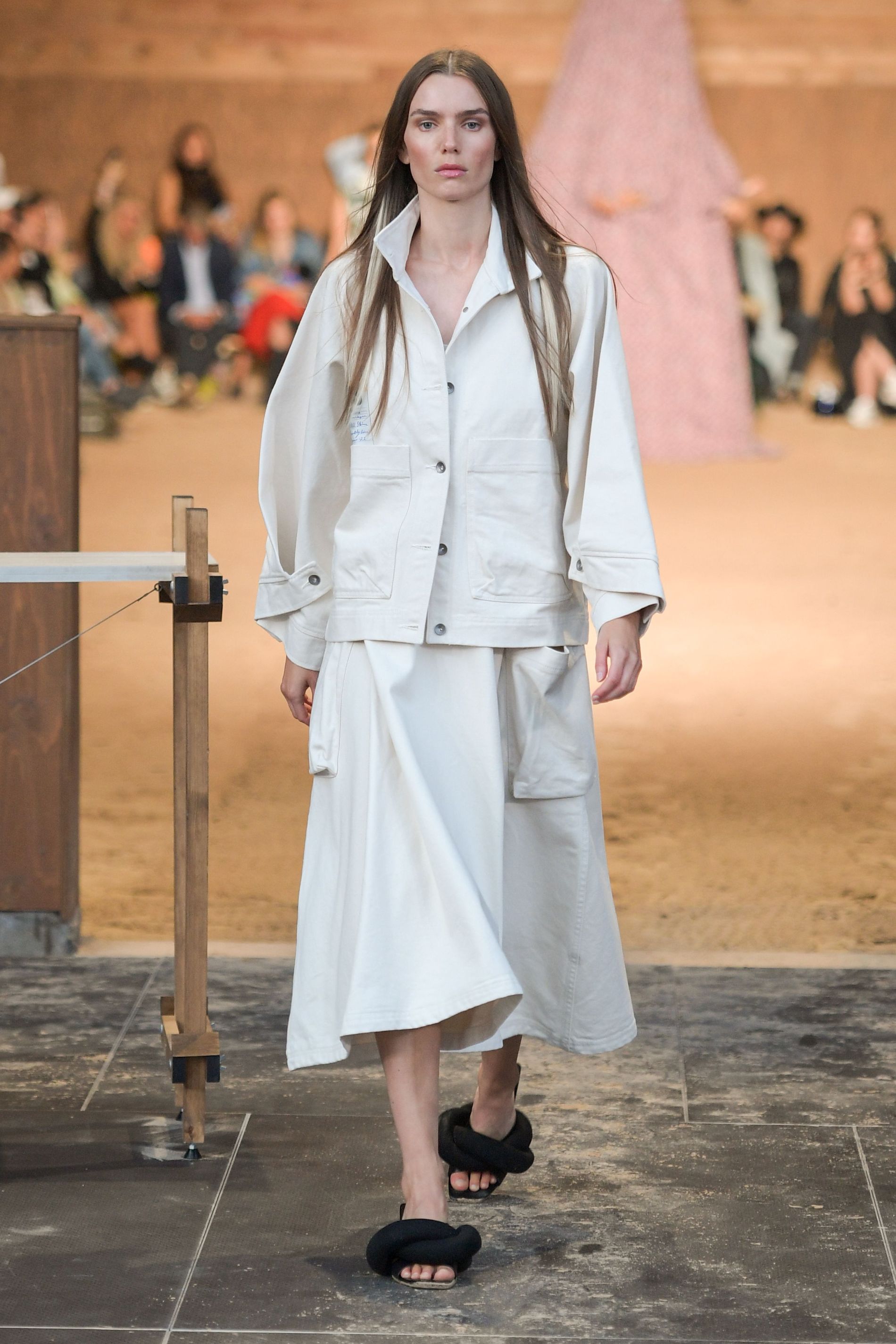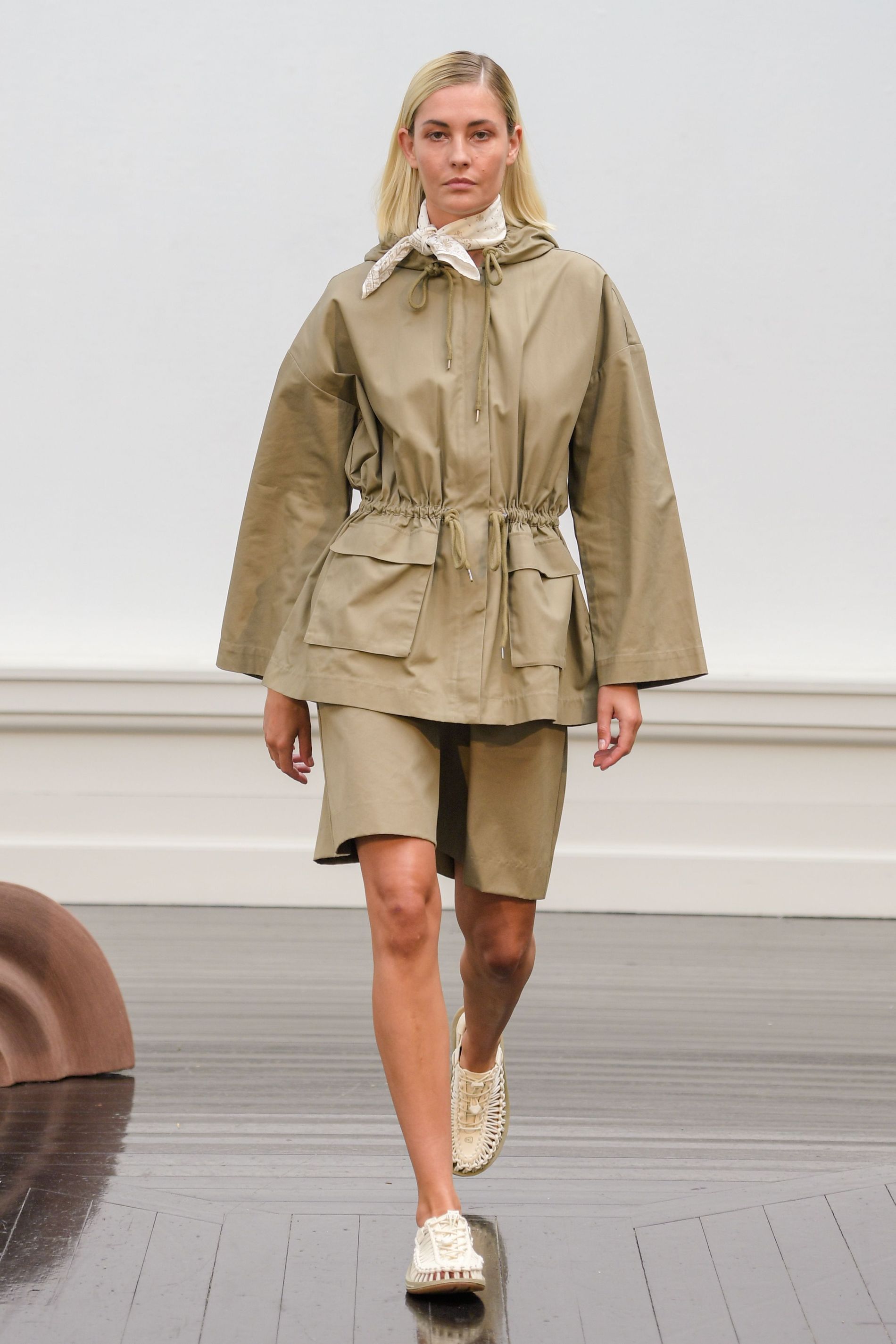 Almost as pivotal as 'Le Smoking', Yves Saint Laurent's safari jacket the Saharienne has made a lasting impression on the world of fashion. Inspired by the idea of ready-to-wear and challenging traditional gender roles, YSL took a utilitarian approach to his Spring/Summer 1969 Haute Couture collection, resulting in the emergence of the style. Later on, Meryl Streep would steel the show in Out of Africa, while the Safari jacket with its many pockets and neutral colour ways slowly crept into the limelight of fashion.
This spring, we implore you to switch up your denim and trusty leather jackets for this adventure appropriate get-up. We may not be in Africa, but there are plenty of reasons to take a walk on the wild side.
Power-pink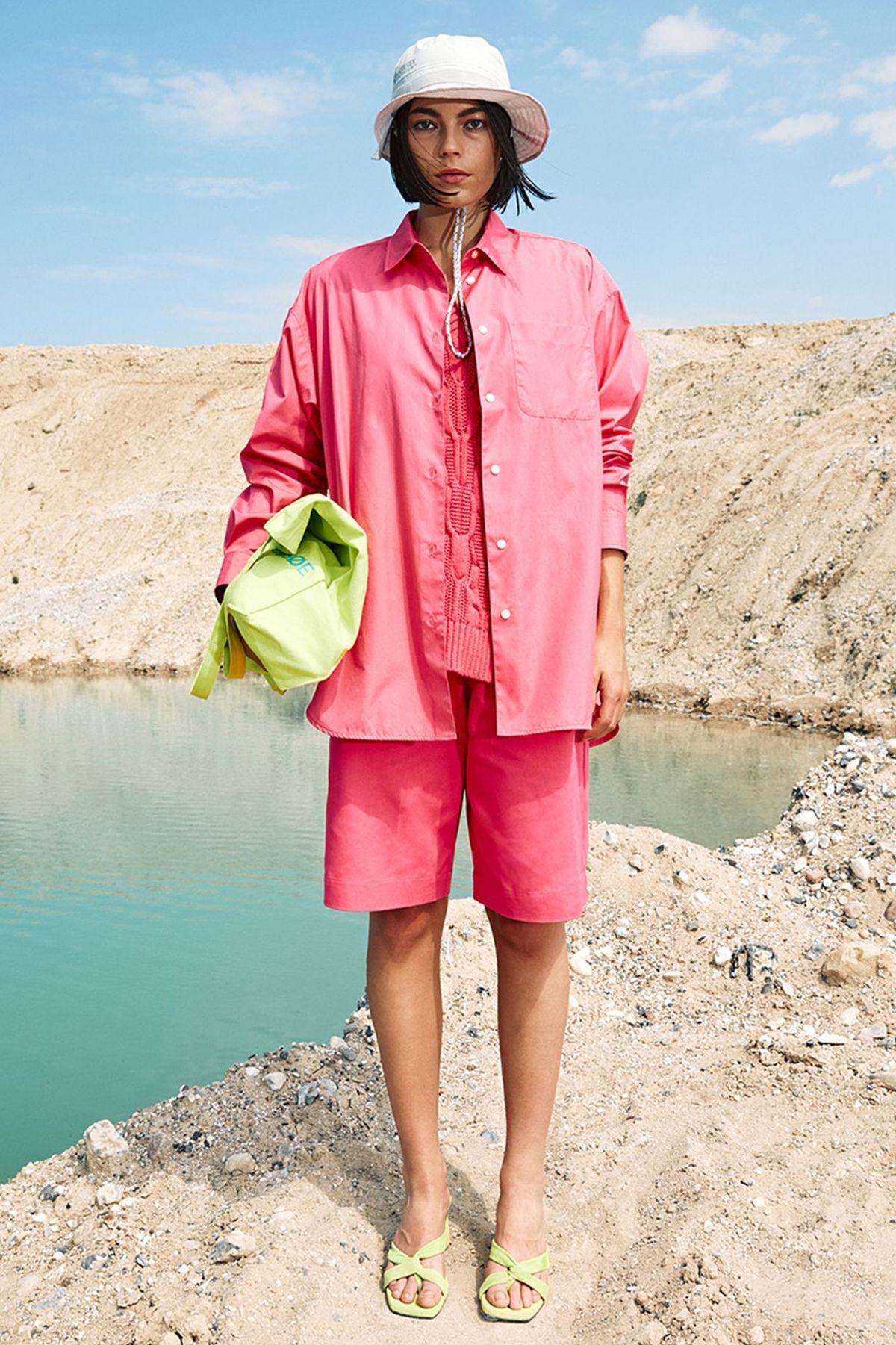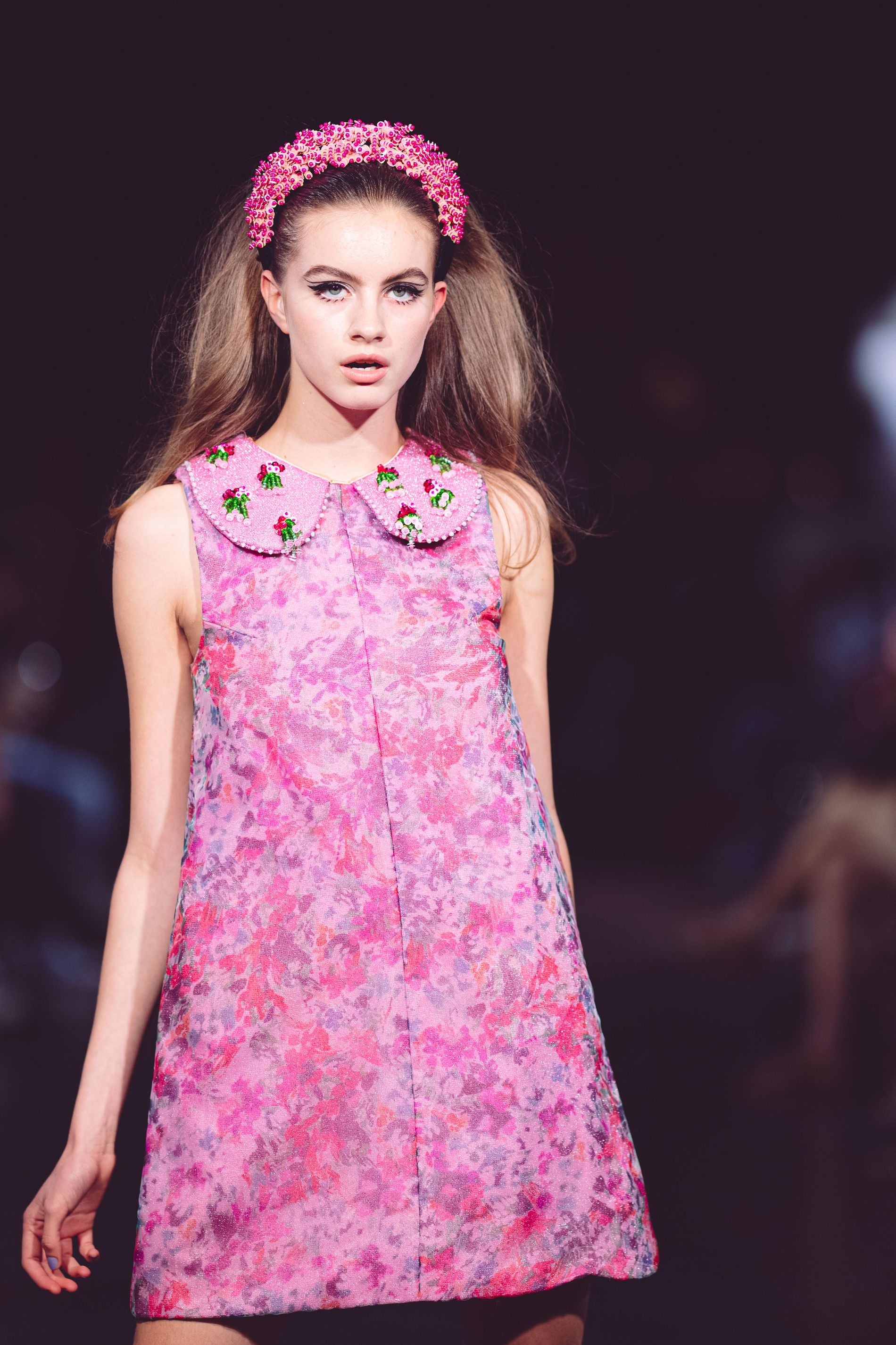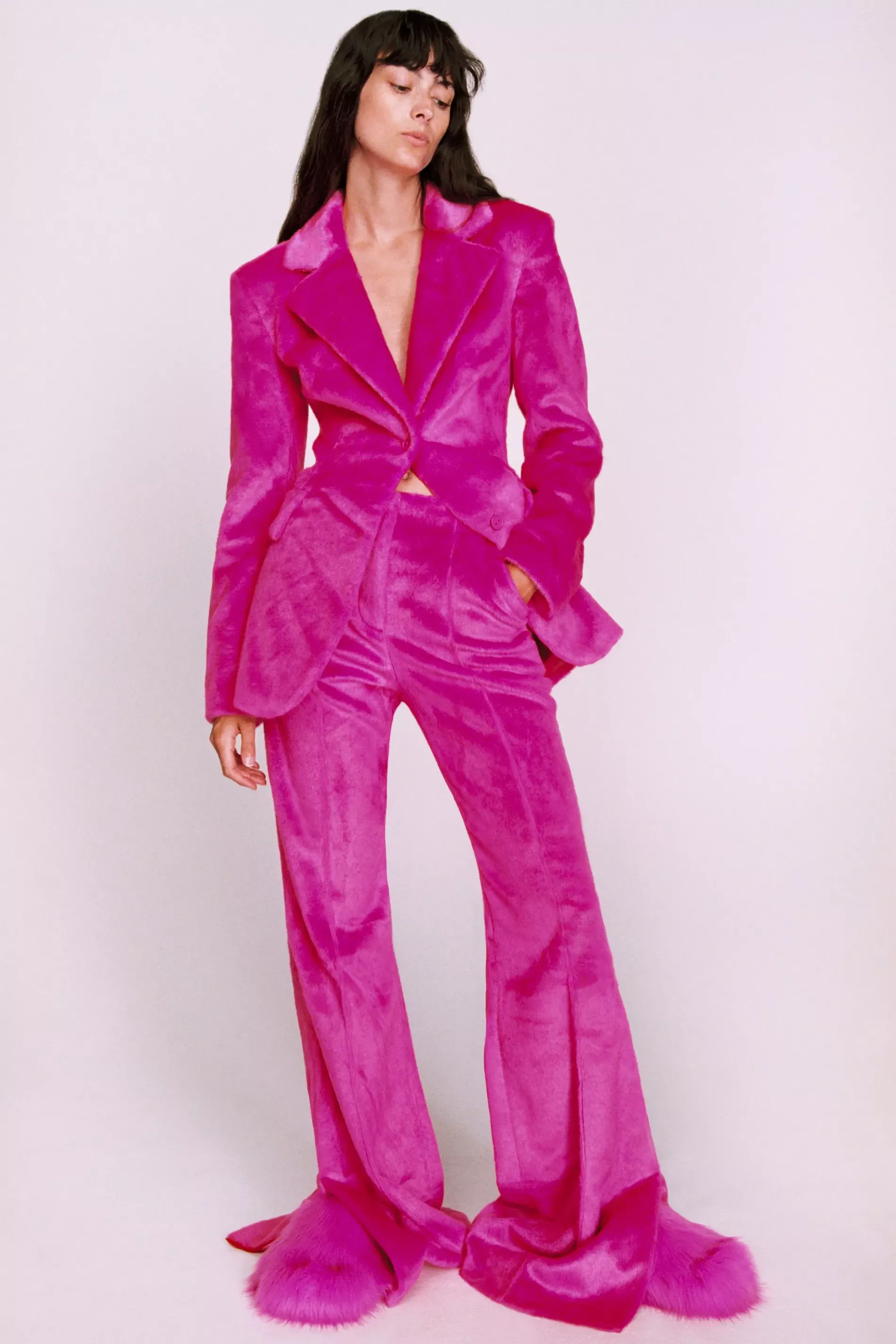 'Think pink!' exclaimed Kay Thompson as Maggie Prescot in 1957's Funny Face. Starring opposite Audrey Hepburn, she was the original irrepressible editor on screen, a predecessor to Miranda Priestly in Devil Wears Prada. Before she jets off with Hepburn's bookish character Jo Stockton to Paris (sound familiar?), she puts on a show number showcasing the wondrous shade through song and dance.
Yet, there's nothing funny about the return of pink. Pantone picked the electric shade 'Innuendo' as one of their frontrunners for fashion this spring/summer season, and we can't help but agree. Wether bubble gum or cerise, power-pink will populate our wardrobes.
Fishing for a fisherman's hat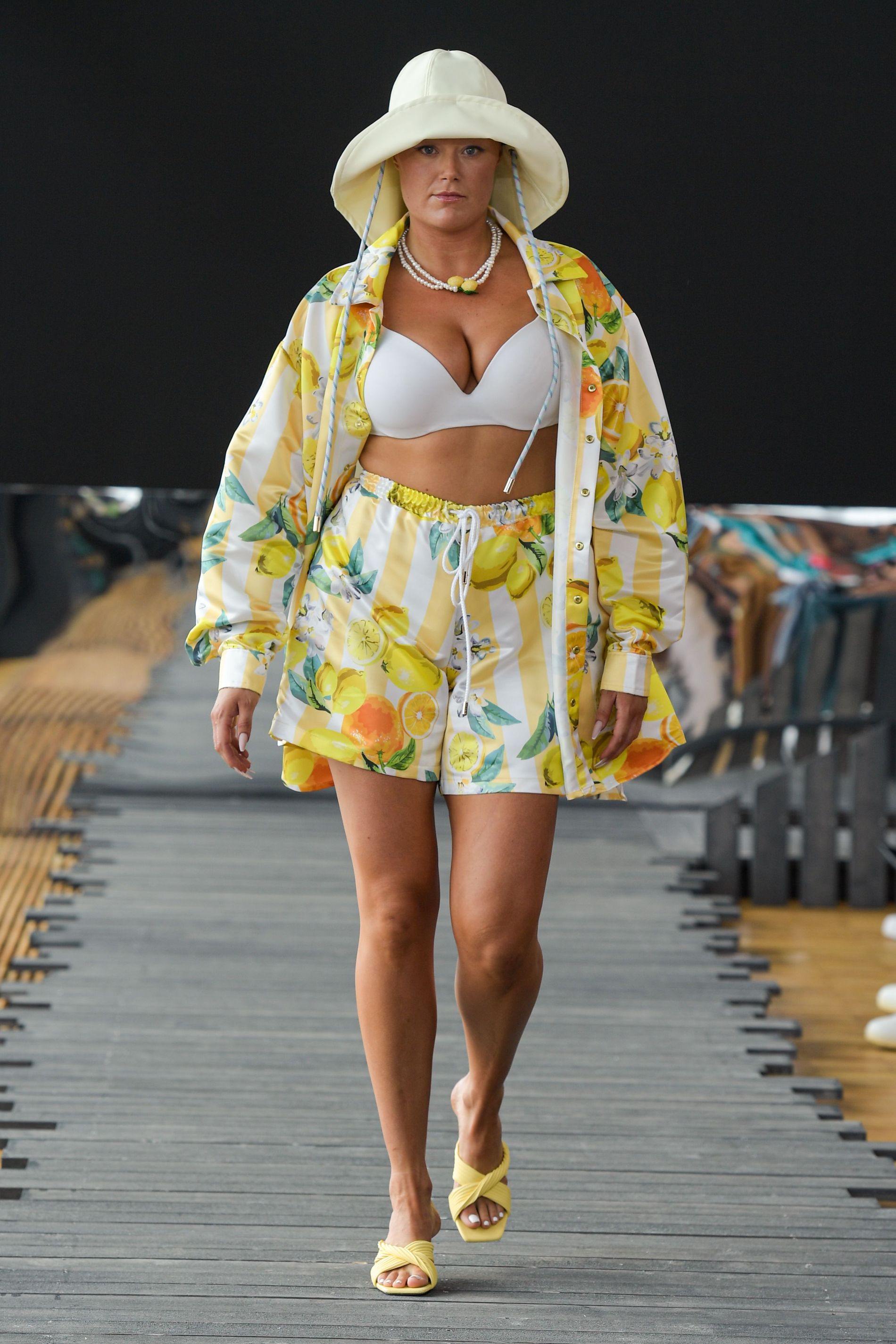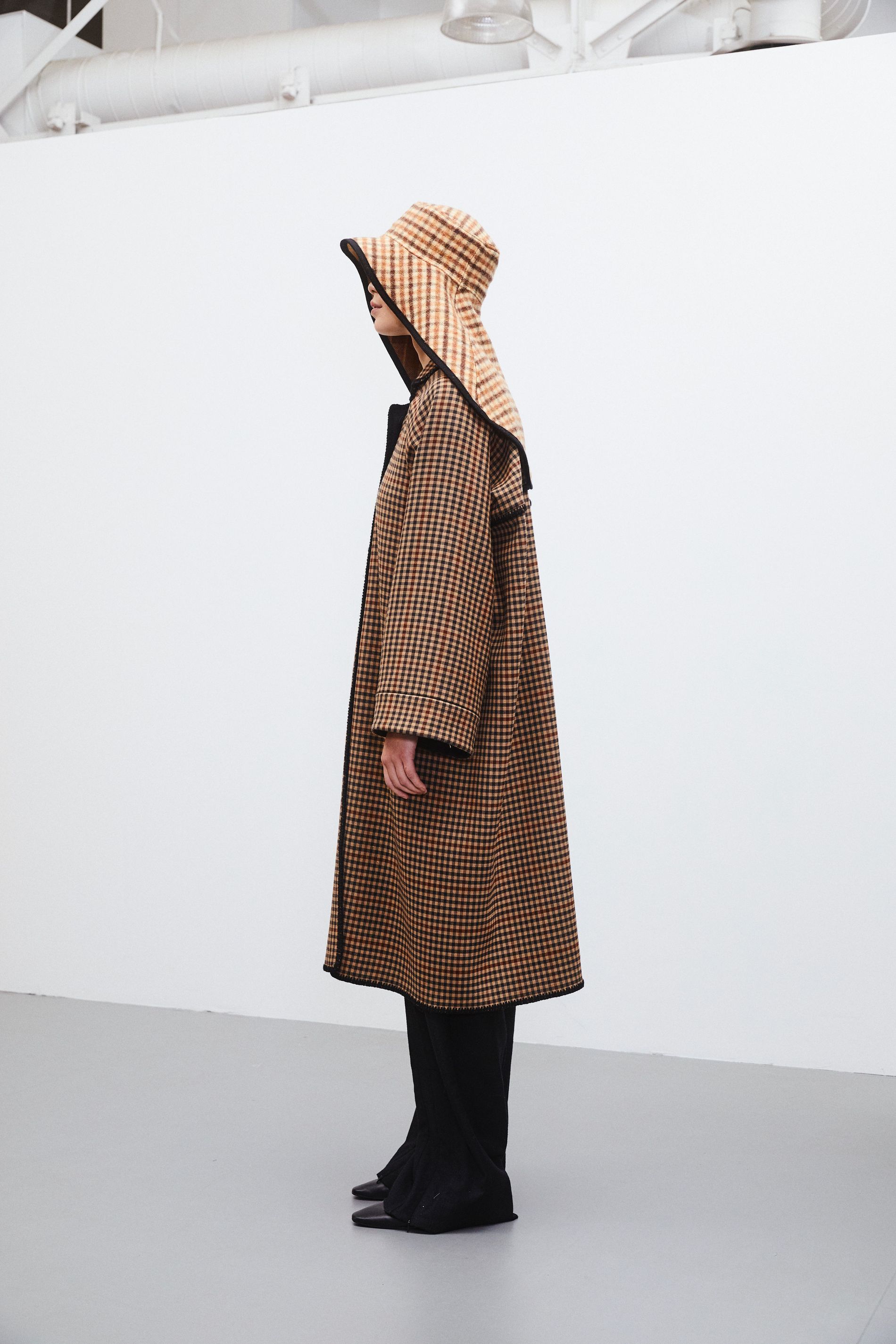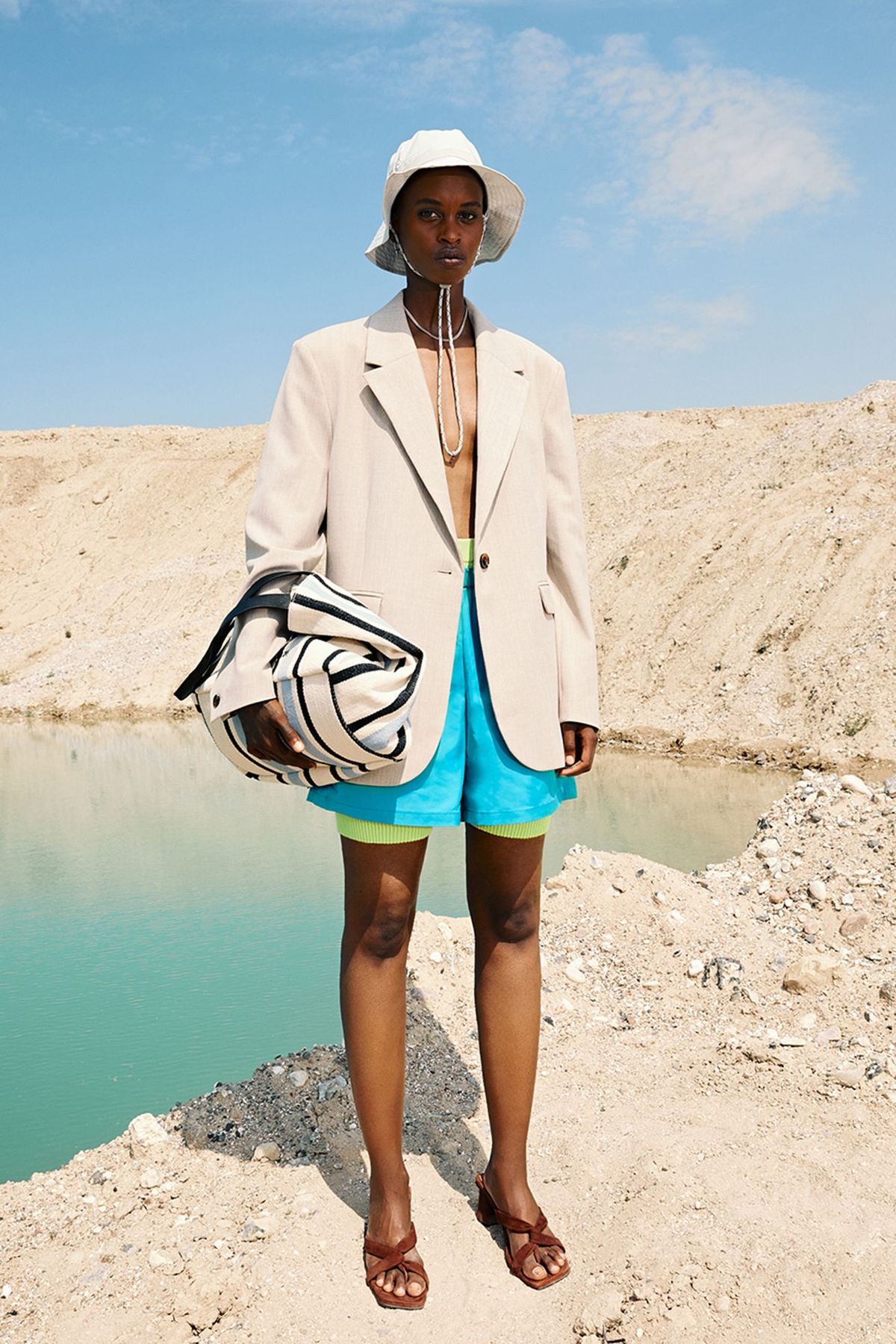 Bucket hat, be gone. This year we put all of our focus on the fisherman's hat. As we yearn to swathe ourselves in netting, we need appropriate headwear to match. The differences between bucket hat and the fisherman's hat are subtle, yet significant enough to have us running to the store with wallet in hand.
Originally designed for Irish fishermen to keep the rain out of their eyes, the fisherman's hat developed out of the bucket style. The elongated back, with ties under the chin was created as a standard-issue style made from olive drab cotton fabric used to protect the necks of troops in the 1940s and during the Vietnam War – and now ours.
Our Sunday sheers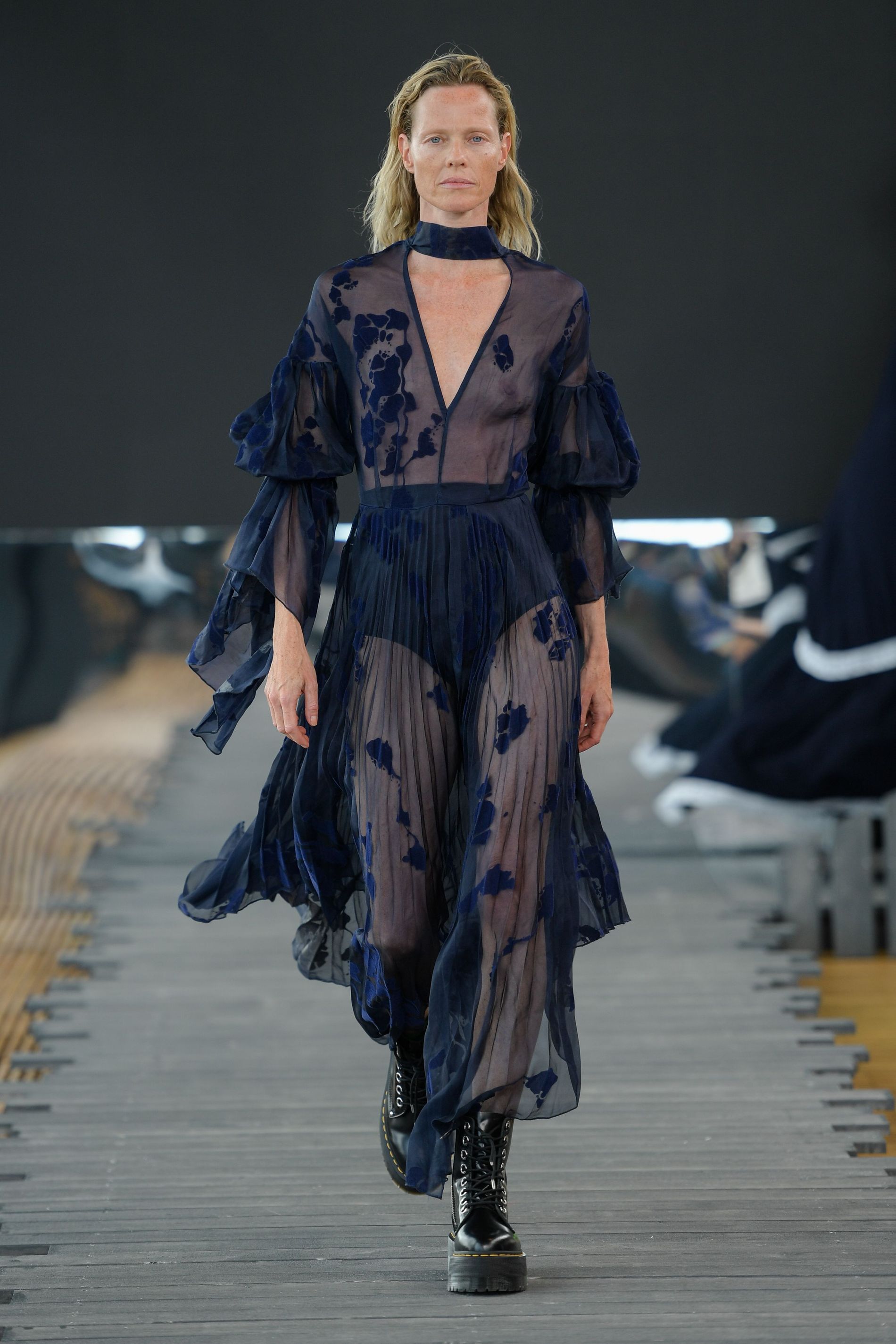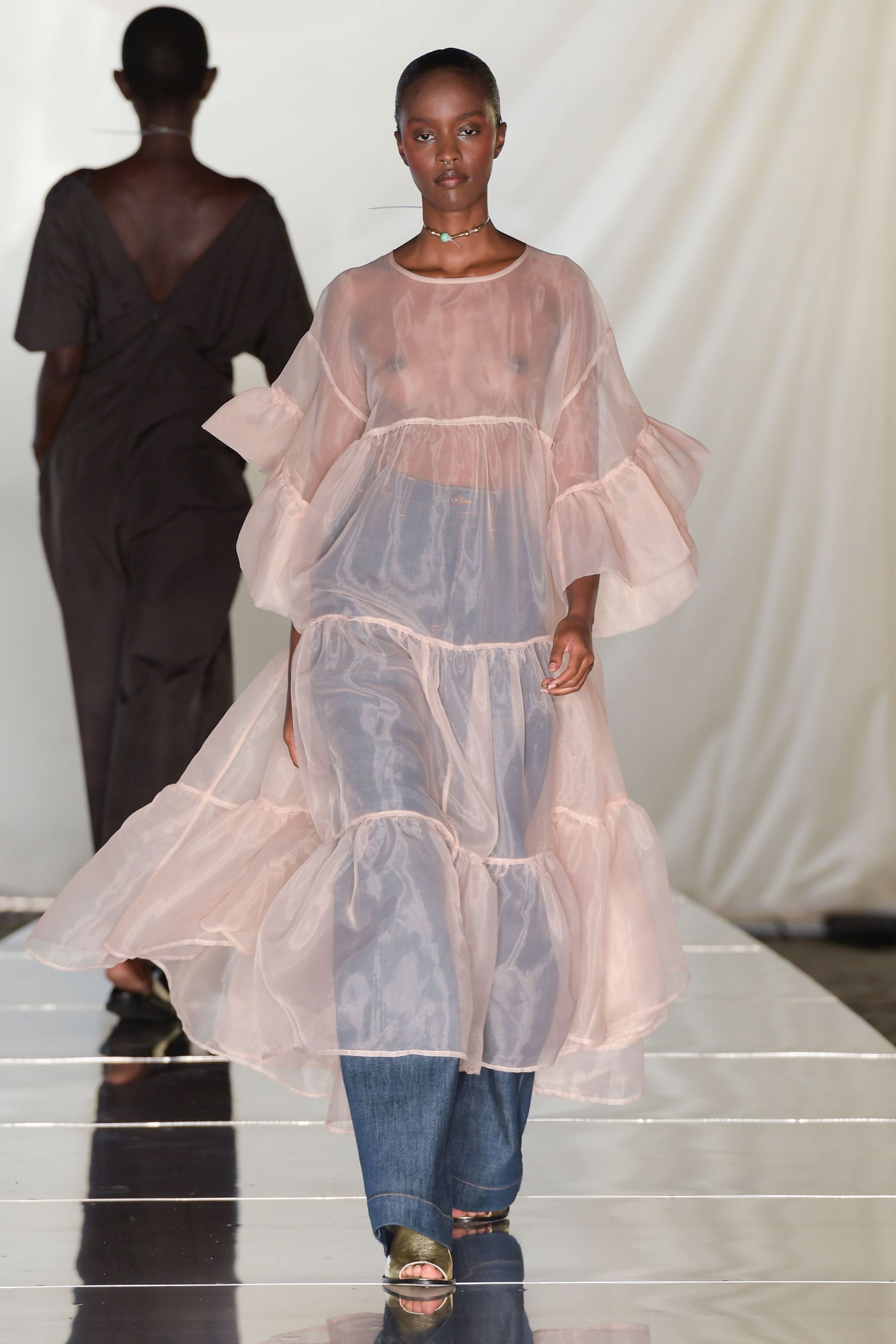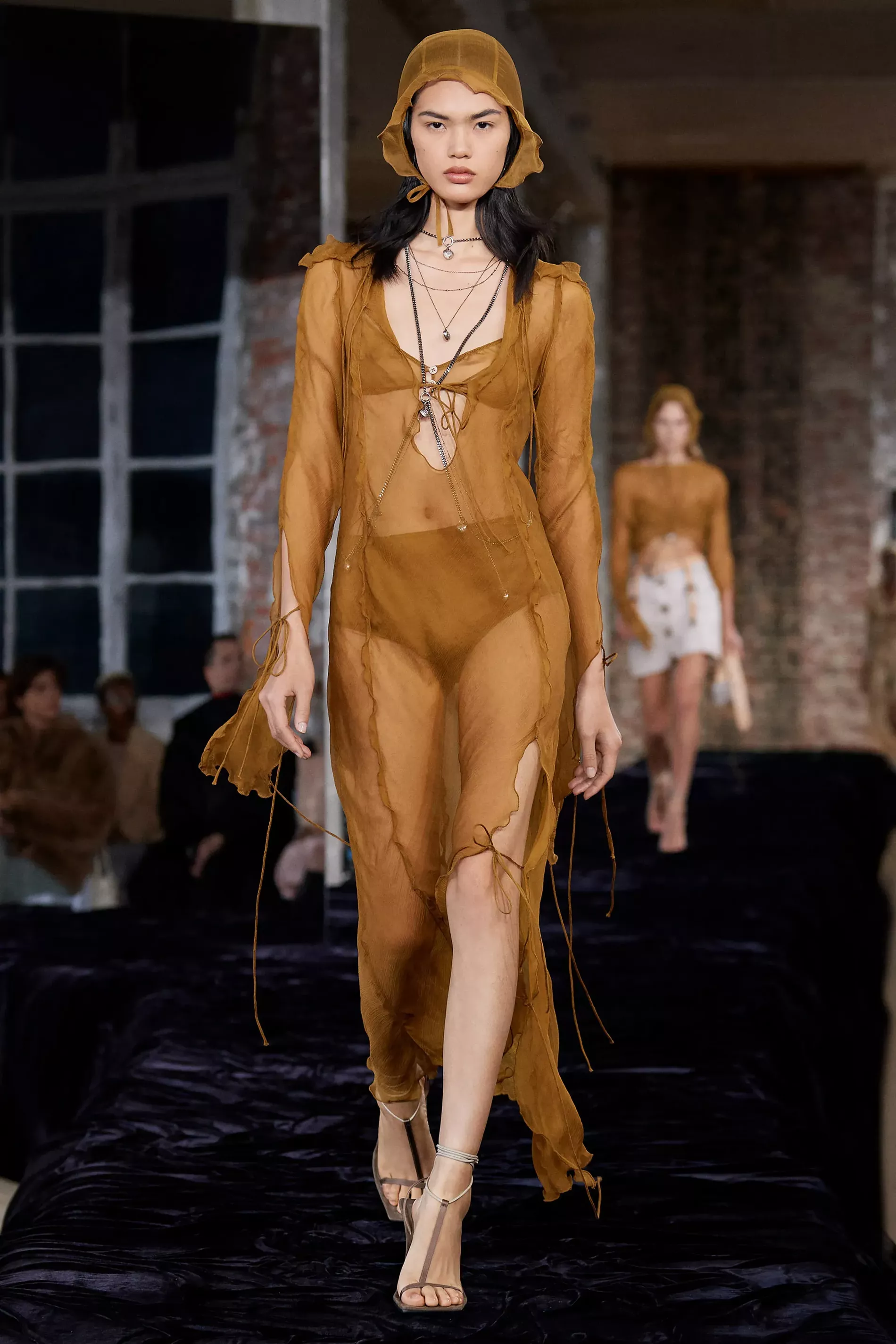 No need to cover up in your Sunday best anymore. Instead, revel in sheer delight as the transparent trend takes on a dressier design. The naked dress has a long history in Hollywood, from Marilyn Monroe making headlines in 1962 donning a sheer dress singing 'Happy Birthday, Mr President' to Cher sparkling in a Bob Mackie feather dress at the 1978 Met gala.
Swathing sheets of transparent materials moved while the models strode down the spring/summer runways, showcasing precisely how to wear the style for the coming season. There's no need for a nip-slip, however, ( although there's nothing wrong with that) as there are many ways to style the trend while covering up.
The statement cinch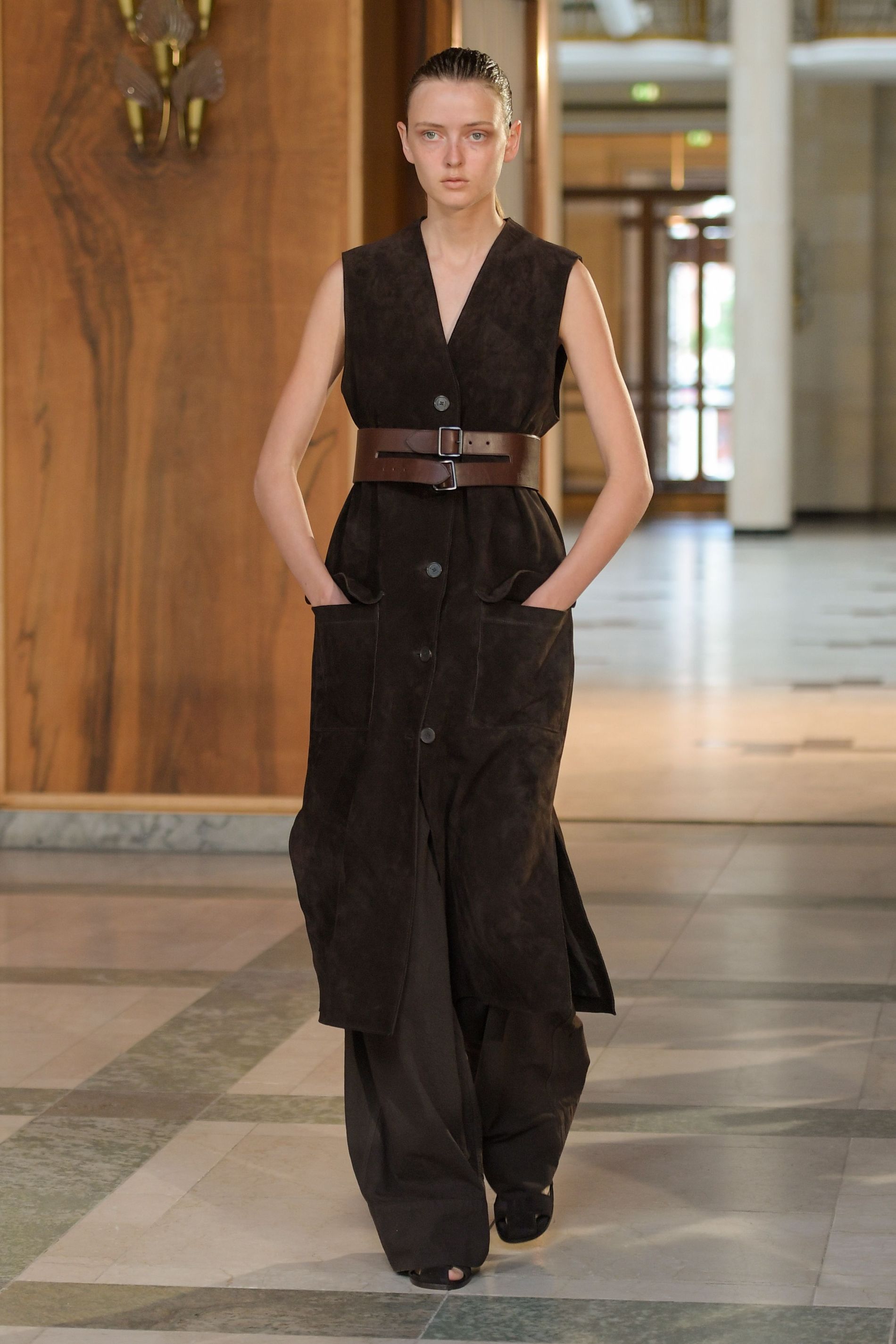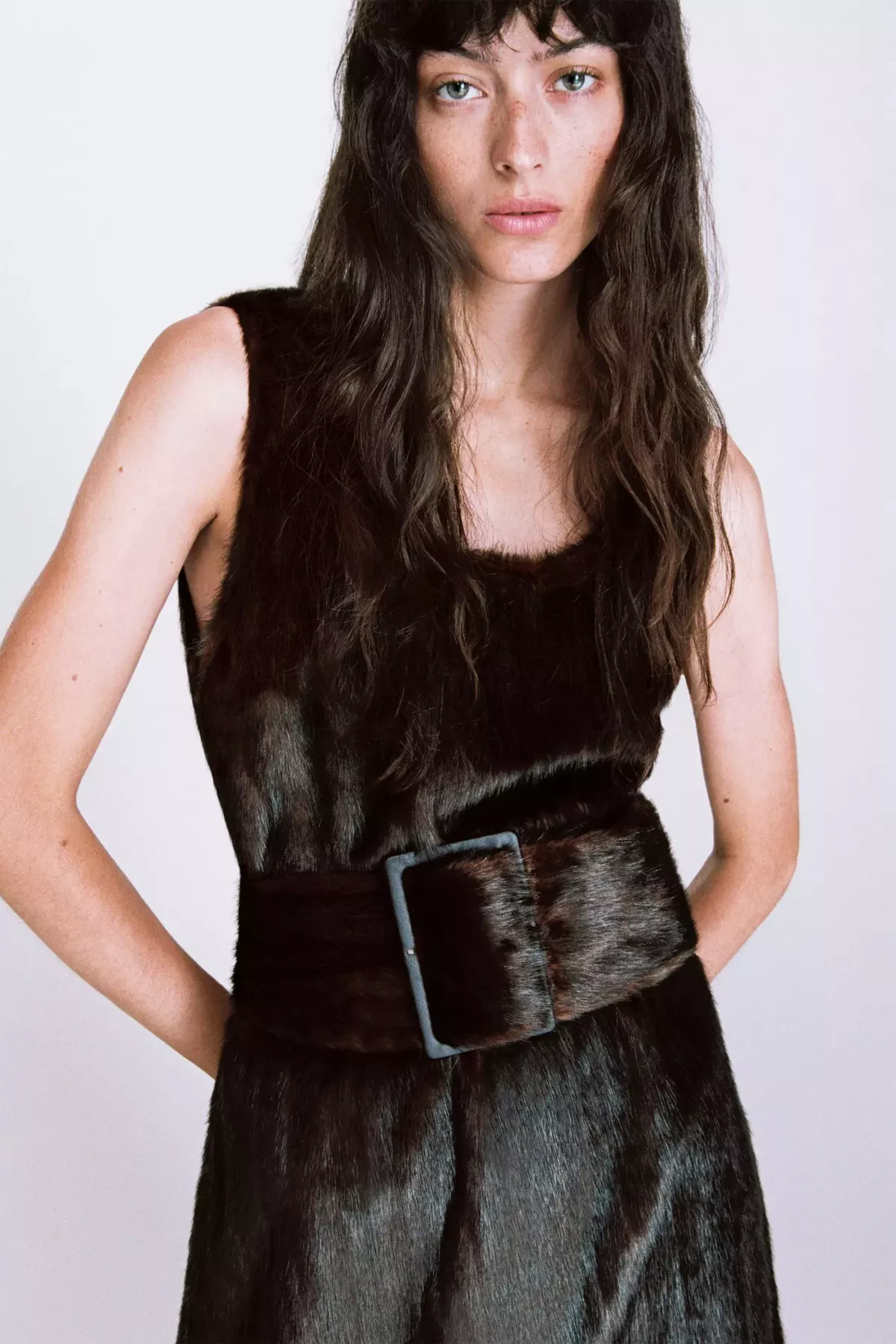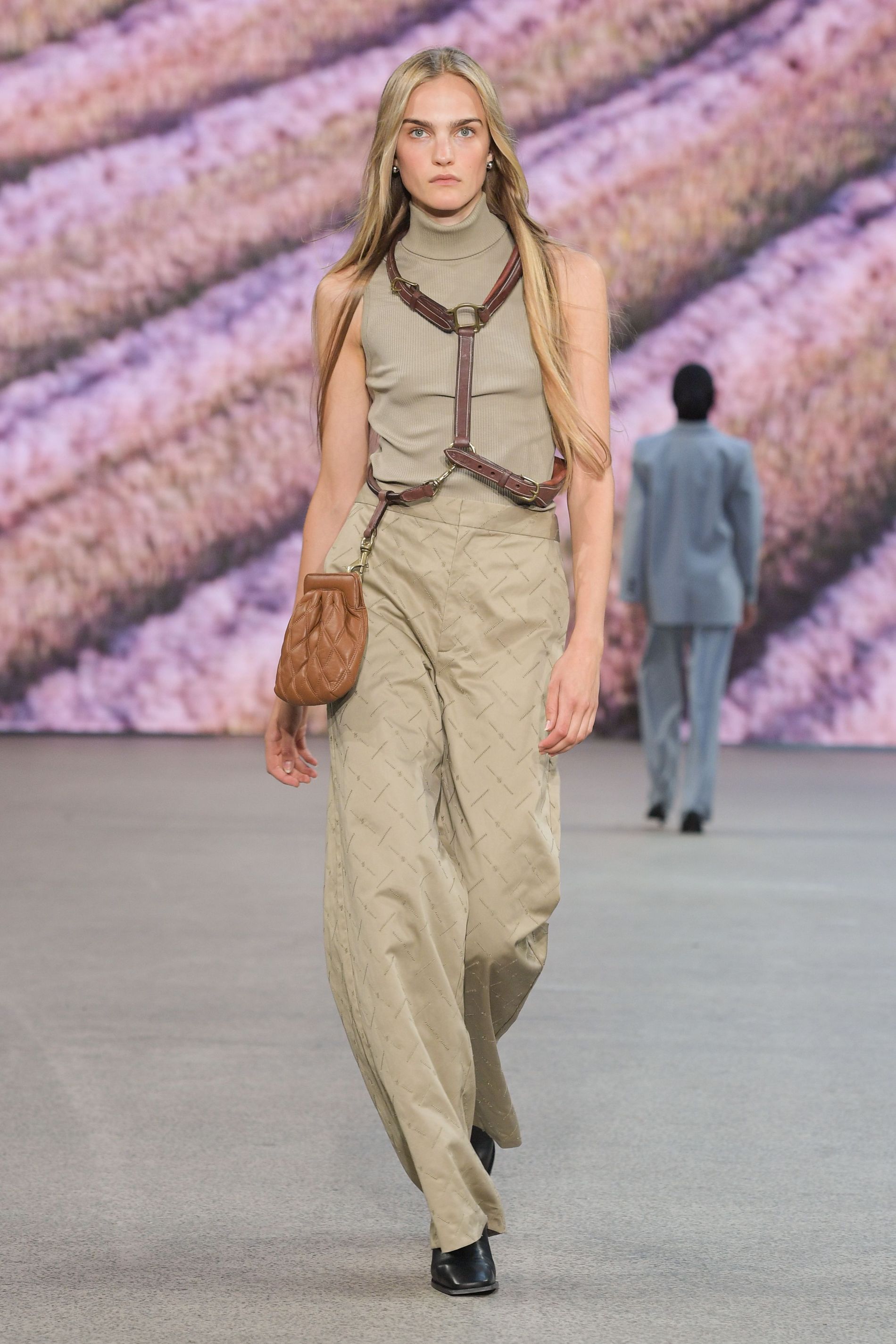 A statement belt is arguably the best and most efficient way to revamp our wardrobes for next season. The flattering accessory has carved itself onto our fashion consciousness, a belt ever present in some of our favourite looks on the red carpet, runways and screen (who can forget Carrie Bradshaw wearing nothing but an iconic white dress shirt and a black Hermès belt?).
A belt has always served a purpose in our wardrobes, and over the last couple of years it has preferable not been seen. This season, however, we're on the look out for the statement cinch. A loud and proud belt around our waist that adds just as much to our outfit as a pair of heels or a purse.
Bring out the bathing suit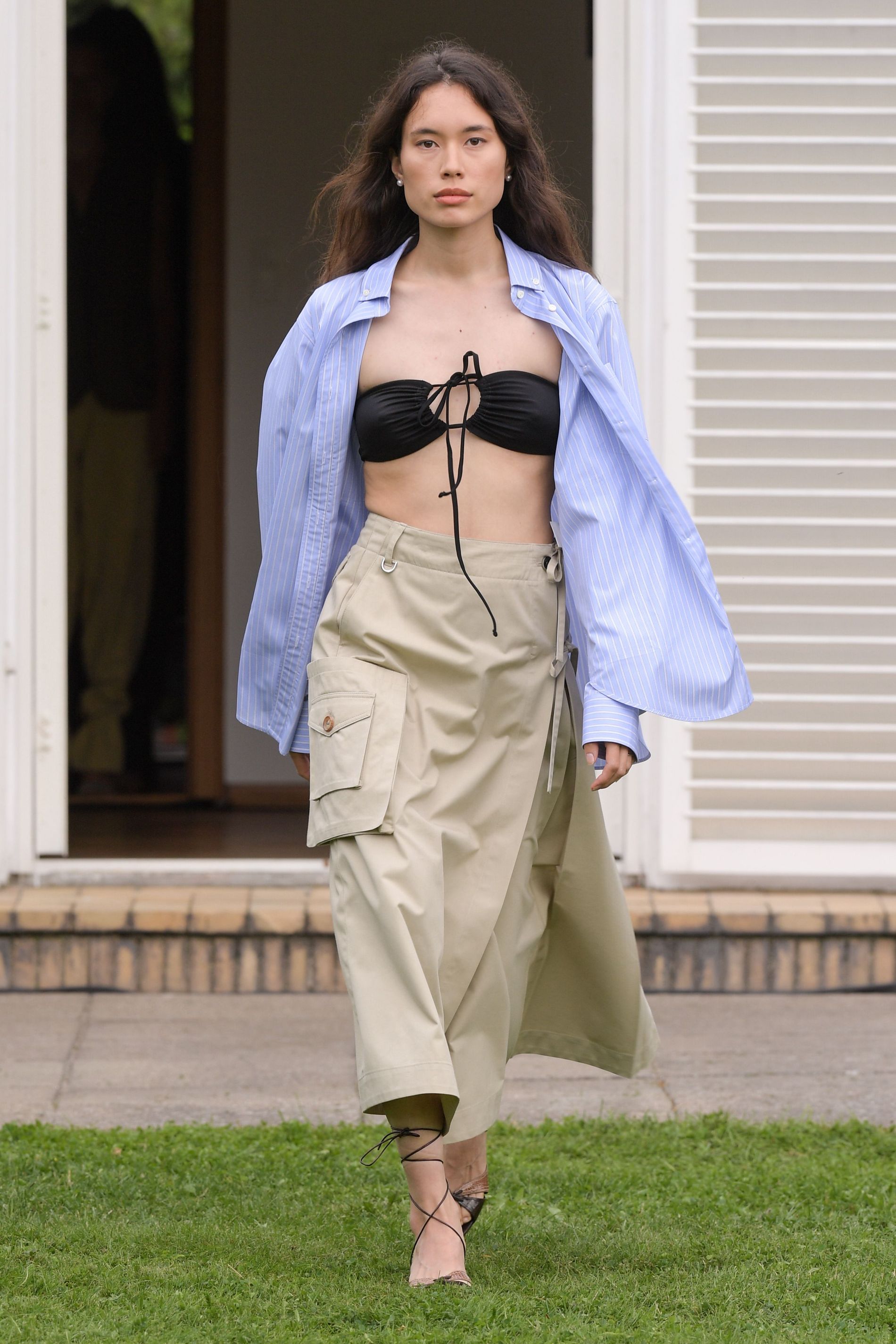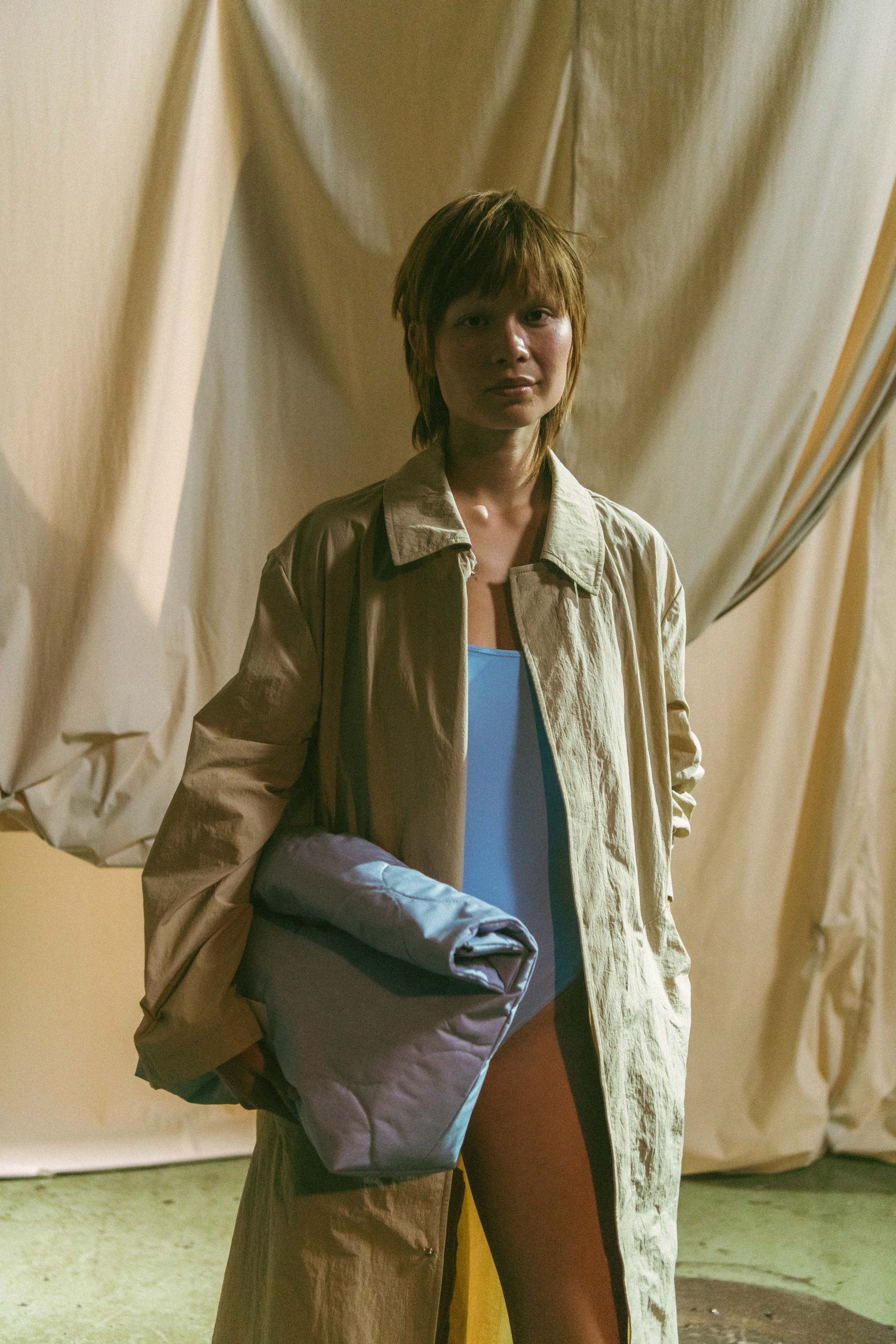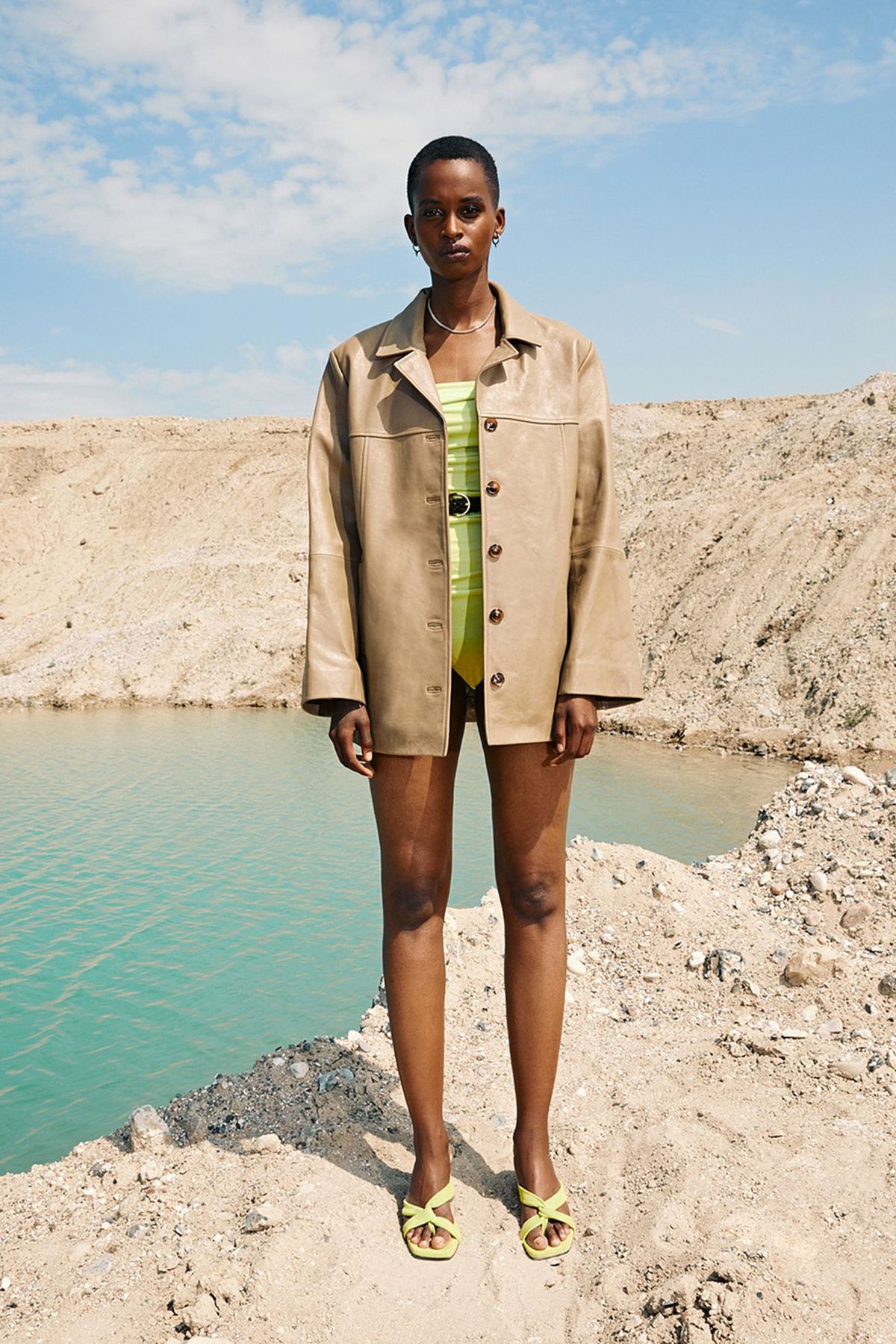 There's no need for our neoprene and wet-wear to go unused. Looking to the runway, we're shown that our bathing suits are made for more than just a dip.
Incorporating your swimmers in your daily rota is a sustainable way to make the most of a (sadly) seldom used garment. The stretchy fabric of our bathing suits are a comfortable alternative to the bodysuit, and our bikini tops have the makings of a skin-bearing crop top to be layered under shirts and jackets.
A button up borrowed from the boys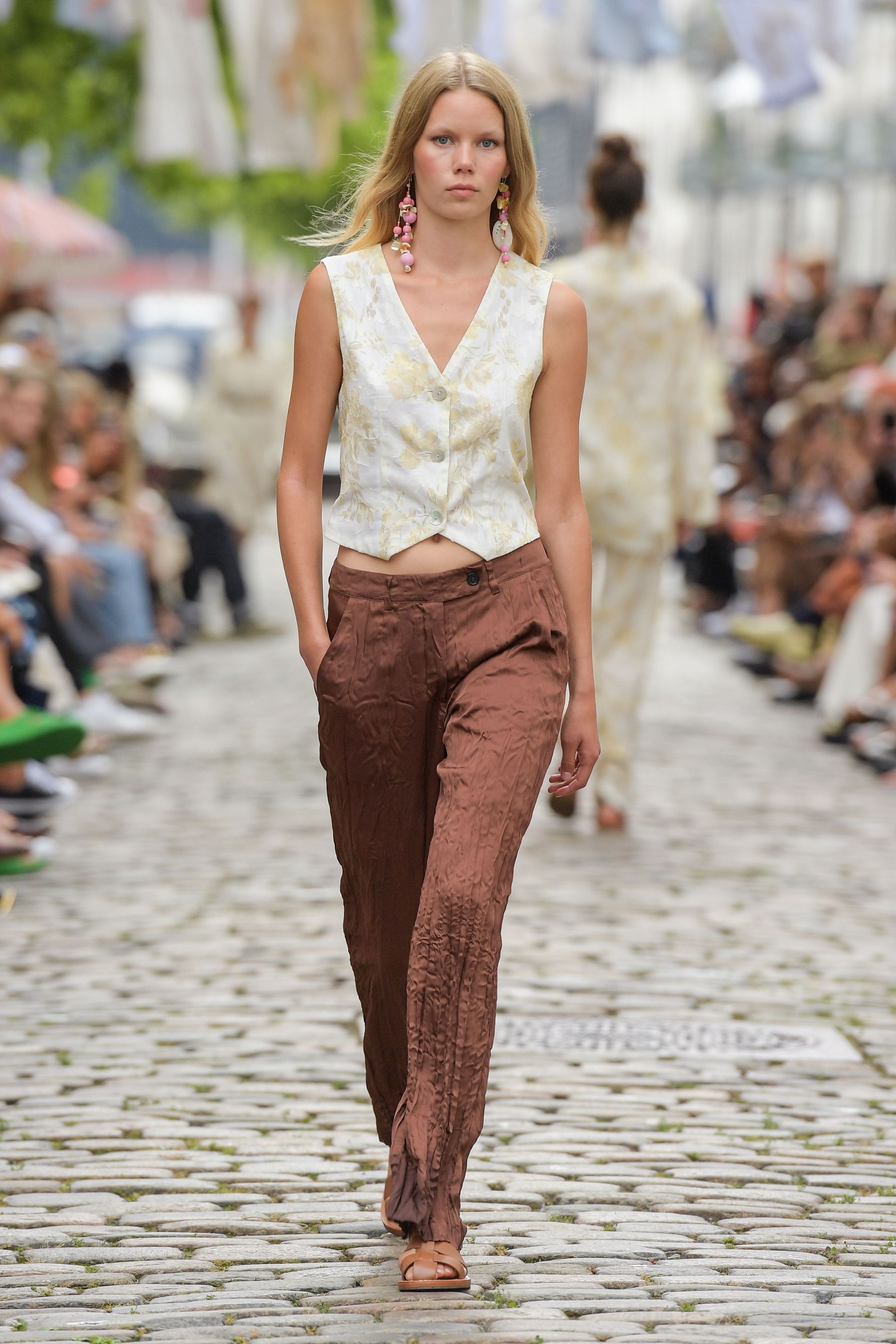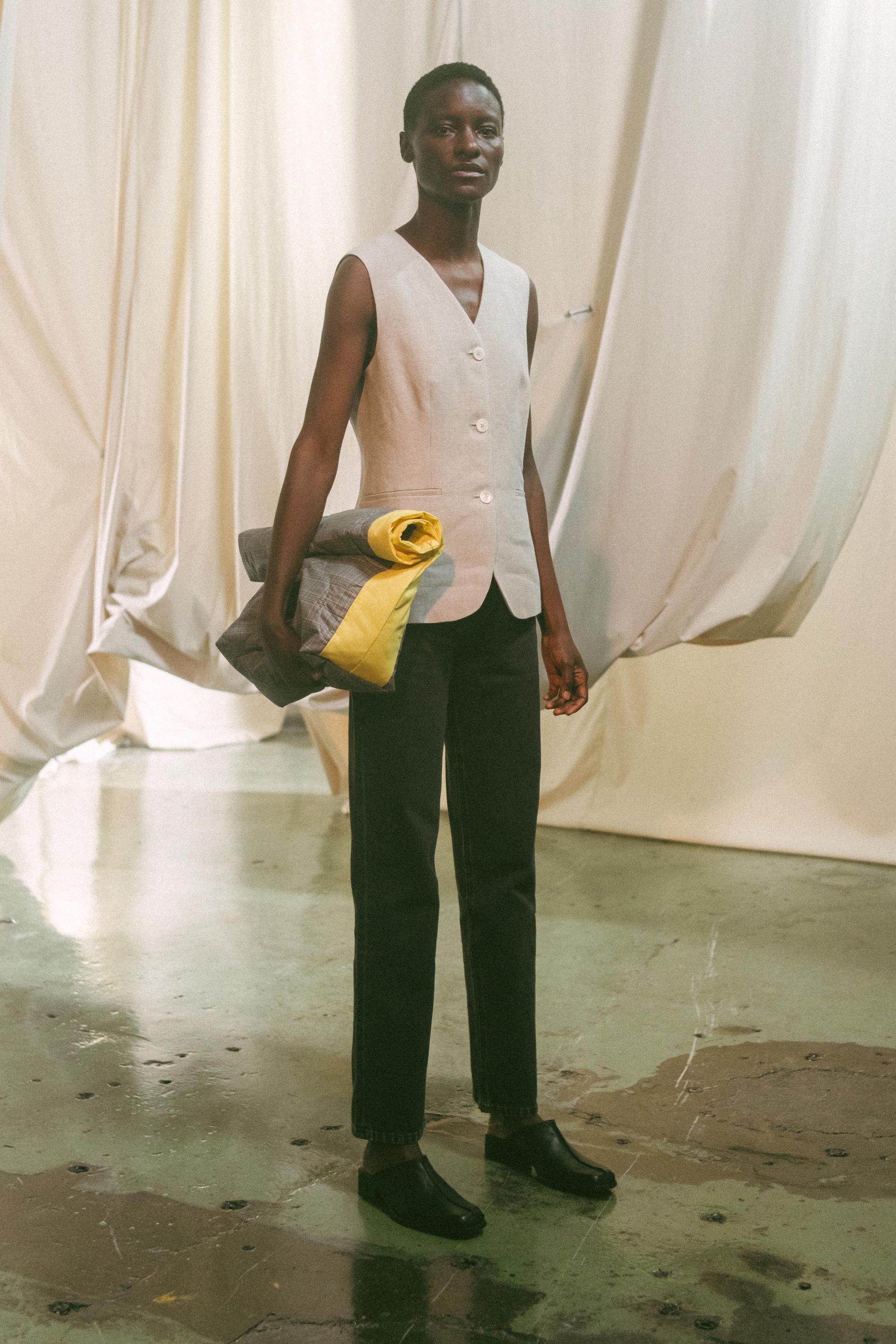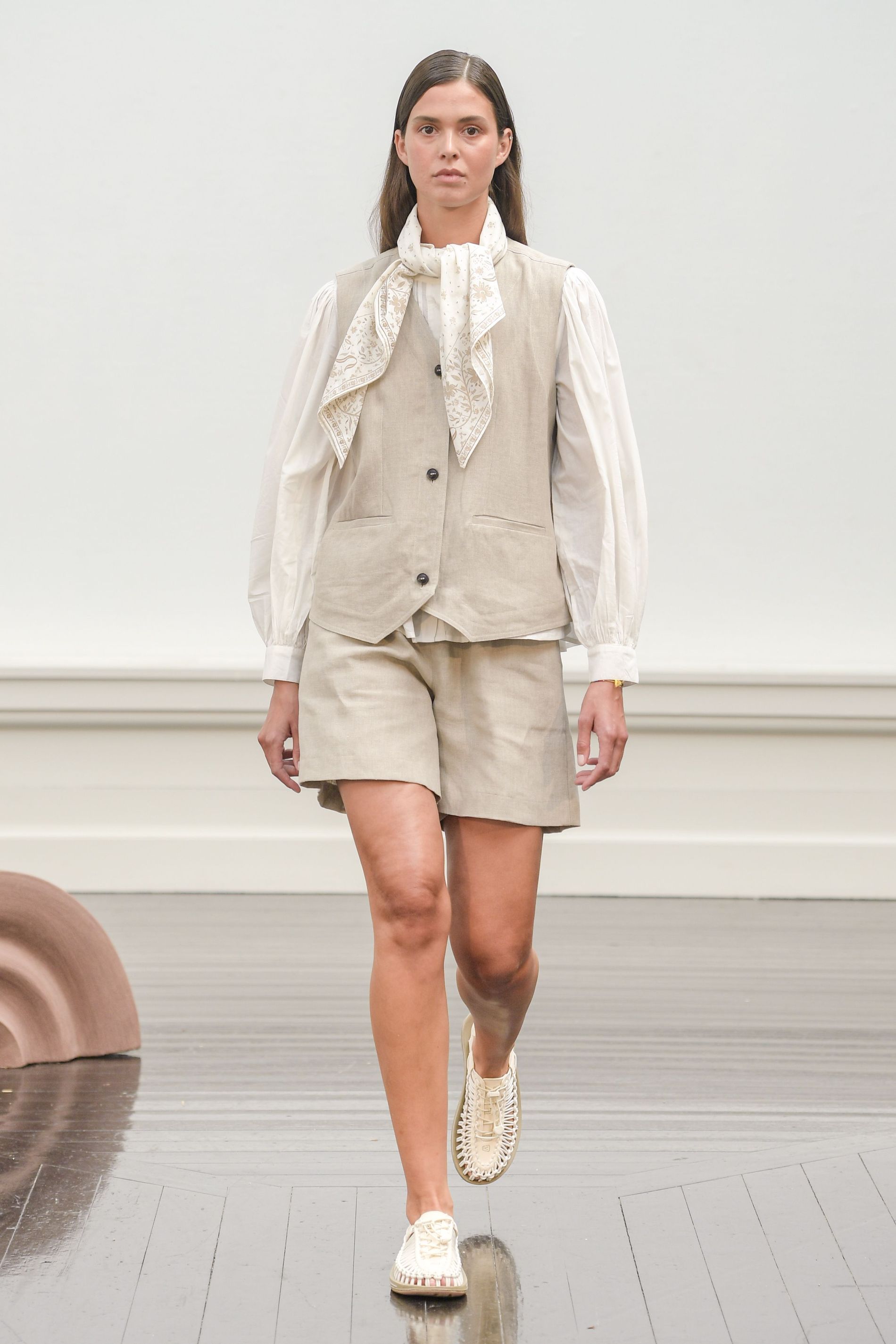 Another trend carried over from the colder months, we're keen on where the waistcoat will take our styling choices in 2022. The vest, most commonly worn as part of a three-piece suit for dressy occasions, have seen a massive upswing in popularity over the last couple of months.
What we like to refer to as 'Annie Hall' dressing, where borrowing from the boys are very much encouraged, sowed the seed for the style. Over the last couple of decades, this tailored companion in our closets have seen multiple revivals, most recently in the early aughts when donned with aplomb by Kate Moss at Glastonbury. Now, we're yet again keen to loose the sleeves of our suits in lieu of a button up vest.
Set up for summer in knit sets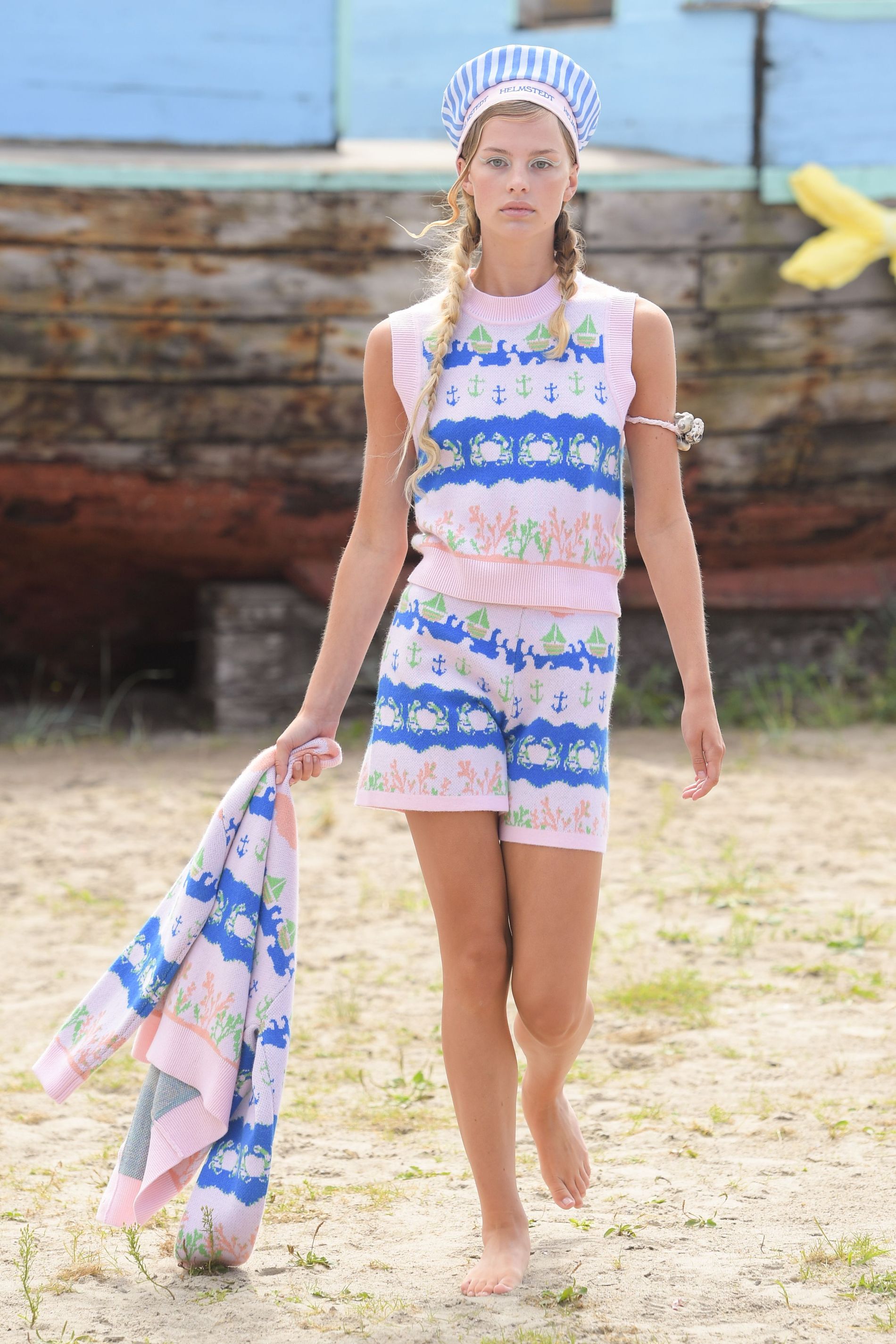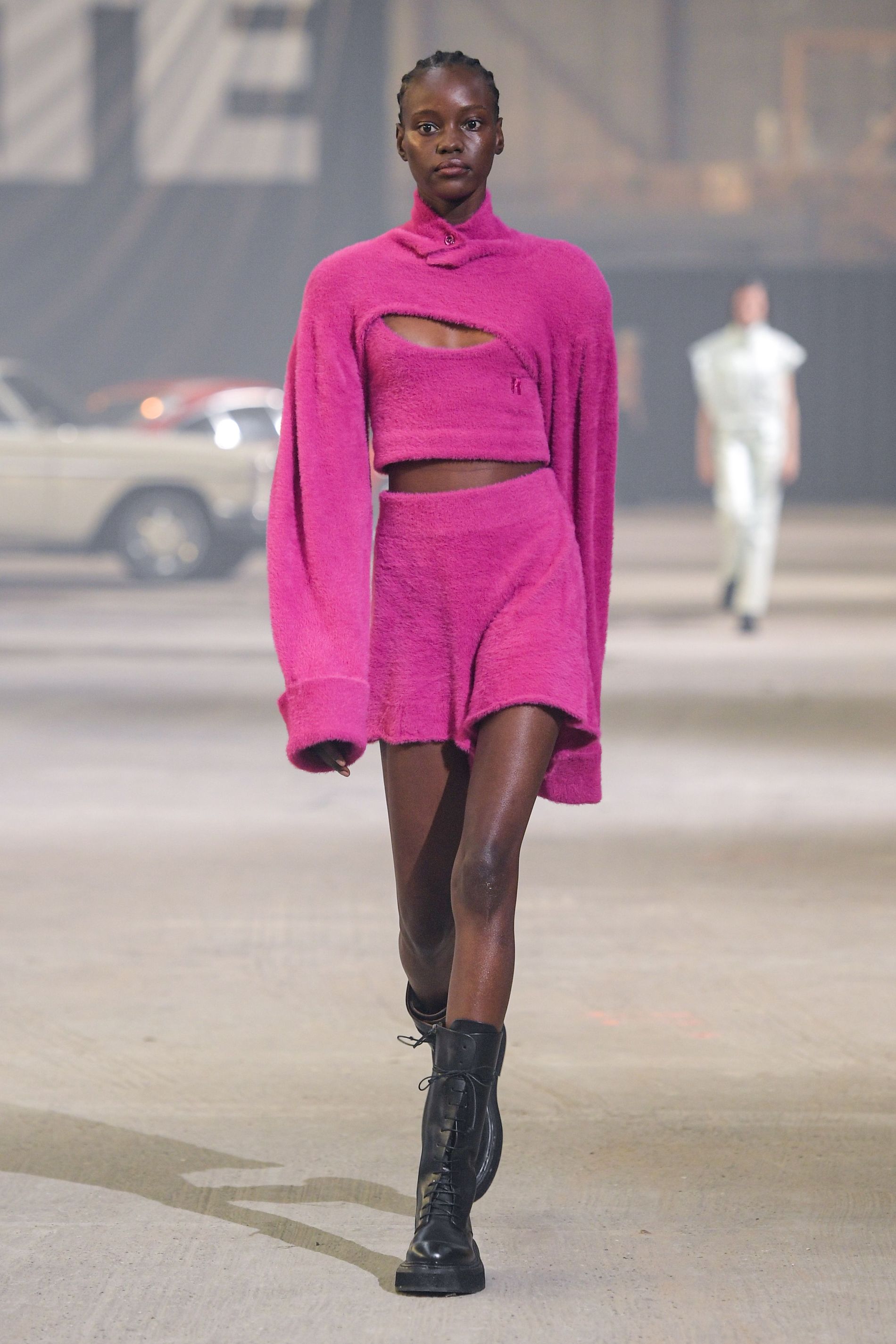 Polished yet comfortable, elevated loungewear keeps us in its claws as the pandemic pesters on. For 2022, however, designers are seemingly intent on making knit sets a mood boosting factor in our day-to-day lives. Any knit wit knows that these sets have been a staple in our wardrobes over 2021, but for the new year we want a mini hemline while cover up up top.
In punchy colours, these matchy-matchy looks offer an easy option to lazy summer dressing as well as endless styling options.
---