Zoë Kravitz's appearance in a slinky Saint Laurent 'naked dress' at this year's Met Gala attracted both criticism and praise, something Loreen knows about only too well. But, the singer argues, such looks can be a catalyst for change
When I walked the red carpet at the renowned Swedish Polar Music Prize gala in 2019, I felt free and beautiful. The designer Fadi el Khoury had created a Swarovski dress that showed off my body. Literally. My dress, described as a "naked dress" by the press, left little to the imagination.
And why should it? Isn't true freedom to liberate yourself from shame and old preconceptions? My body my rules. But my confidence dropped as the night progressed. The judgmental energy from all around stung. Especially when it came from the women.
I remember thinking: "Why don't my fellow sisters have my (bare) back?"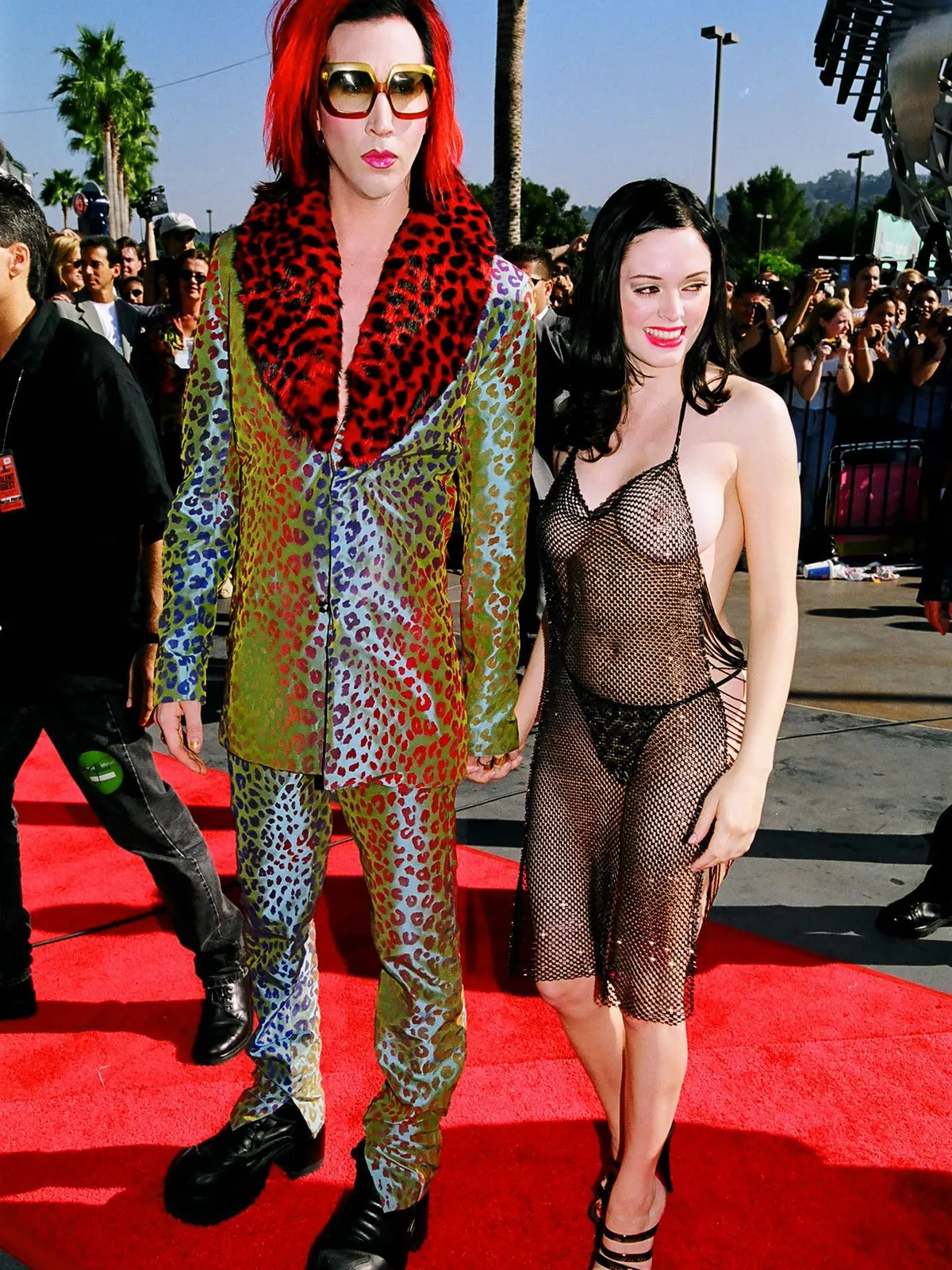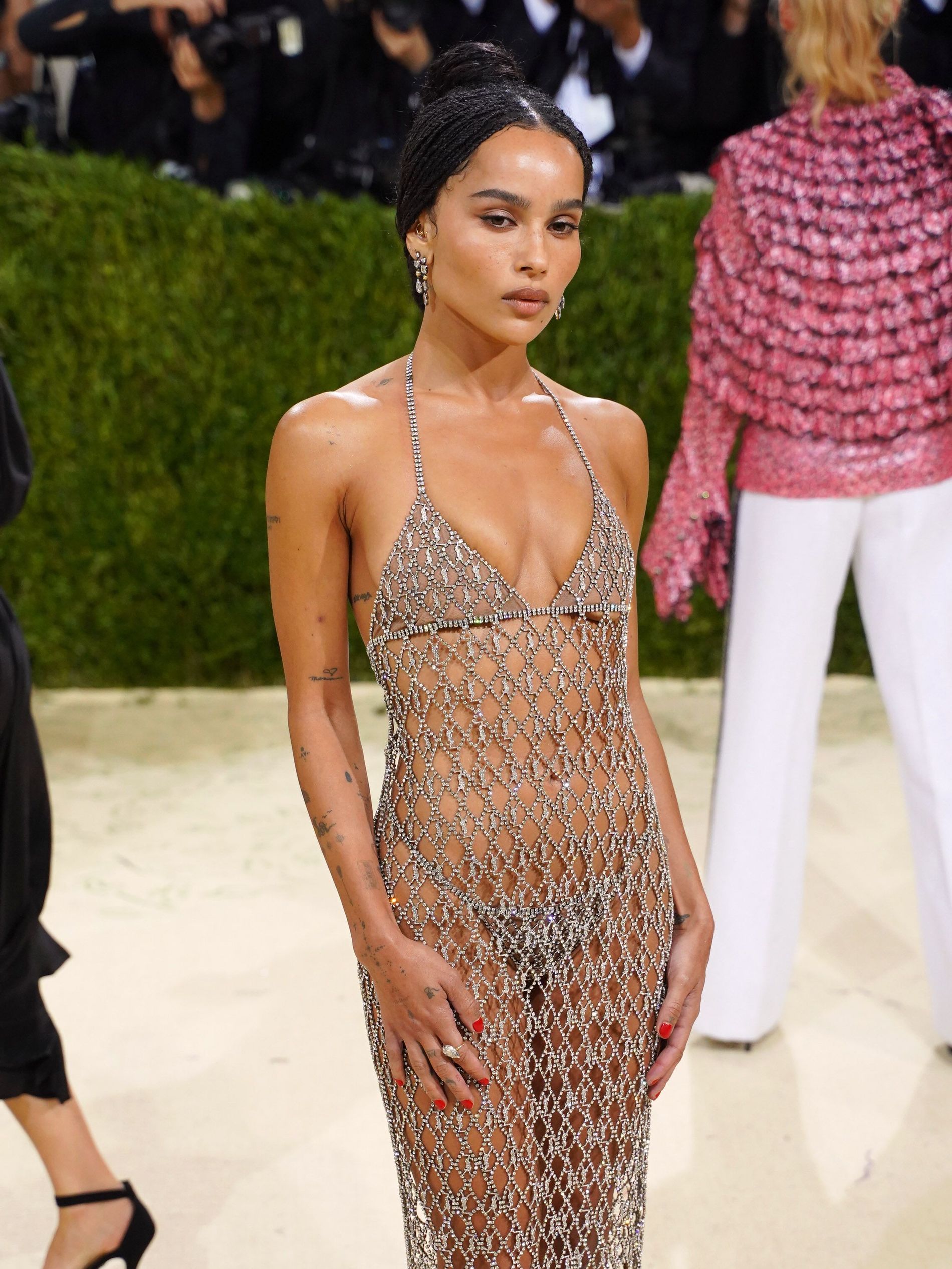 Rose McGowan turned heads when she walked the MTV Music Awards red carpet in a see-through chainmail dress in 1998. She oozed confidence, and sex. I loved it. It wasn't until years later, during the rise of the Me Too movement, that she revealed that the dress was her way to reclaim her body after being sexually assaulted. Ironically, she faced a wave of slut shaming in the press for her "provocative" attire.
"I don't understand why they go practically naked. She's gorgeous. Why does she feel the need to wear a dress like this?", reads one of many disapproving comments on her Instagram. Zoë responded perfectly: "Being uncomfortable with the human body is colonisation/brainwashing. It's just a body. We all have them."
Ain't that the truth? It's a body. They're our bodies and we deserve to be free and express ourselves in any which way we want to. And we need to allow others to do so. Do you feel annoyed when you see women in certain clothes? That underlying frustration lies with you, not the person wearing what they want.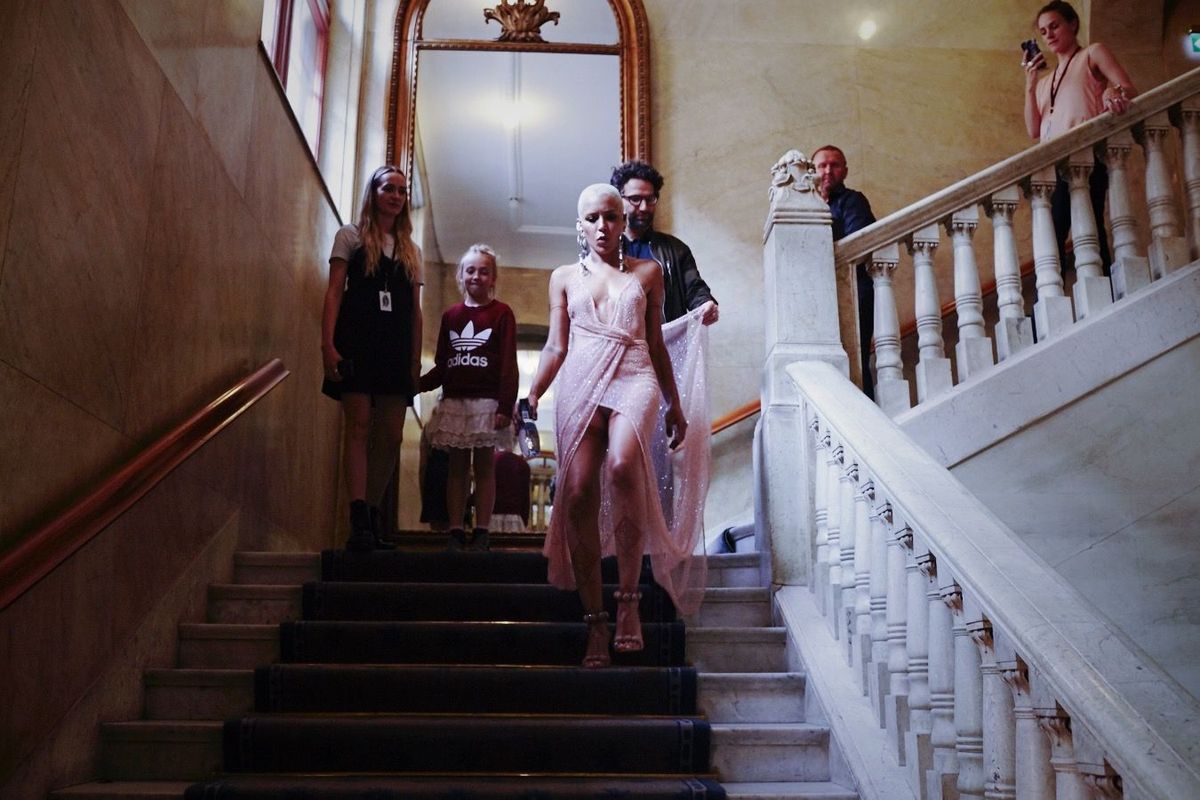 Loreen's dress by Fadi el Khoury, jewellery by Maria Nilsdotter, Makeup by Anna Kokotos. Photo: Charli Ljung
A lot women have historically had difficulty supporting each other in certain situations, where instead of coming together they themselves have shamed other women. I think behaviour like this happens on a very subconscious level. Perhaps a part of the explanation can be found by looking even further back in time, into how modern society and what we call patriarchy was formed.
Yuval Noah Harari goes into detail about how this came to be in the book Sapiens: A Brief History of Humankind. He explores the history of our species and discovers that it was during the agricultural revolution that the men took control. Since the women carried and raised children, and therefore couldn't do much physical labour, they had to rely heavily on men. Ever since, systems have been built around the male ideal.
We're brought up in a so-called male-dominated world and we have adhered to norms that are not deeply our own. Laws and the unwritten rules of men have for centuries moulded women into an image that stems from the male gaze so that we often react when others break out and question that norm.
When you're aware you will be able to see it all around: projections and expectations for women that are not in their best interests or for their progression and development.
But all that is changing and we are slowly waking up. A global awareness is spreading and women are taking positions and claiming ground with confidence and distinction.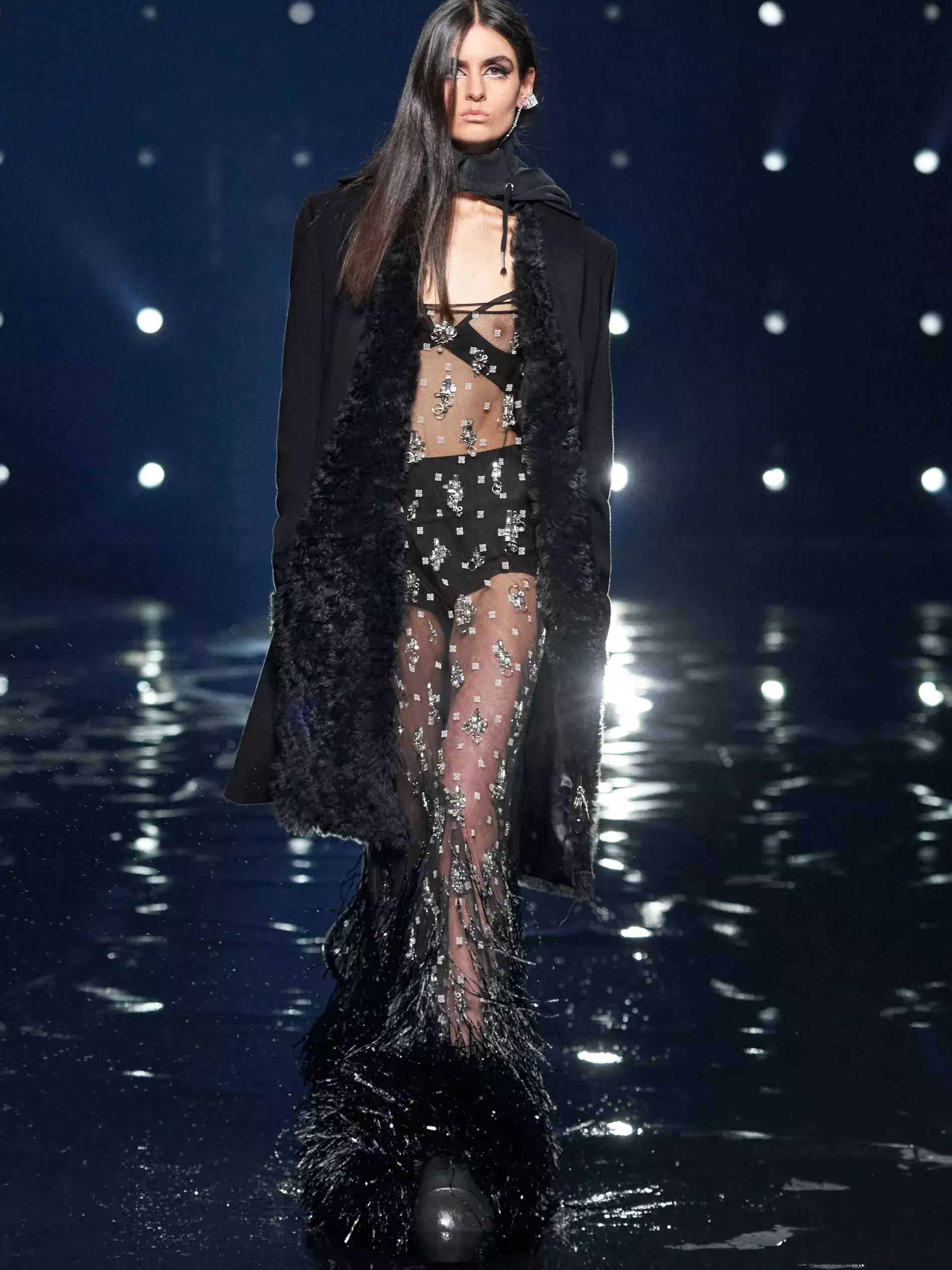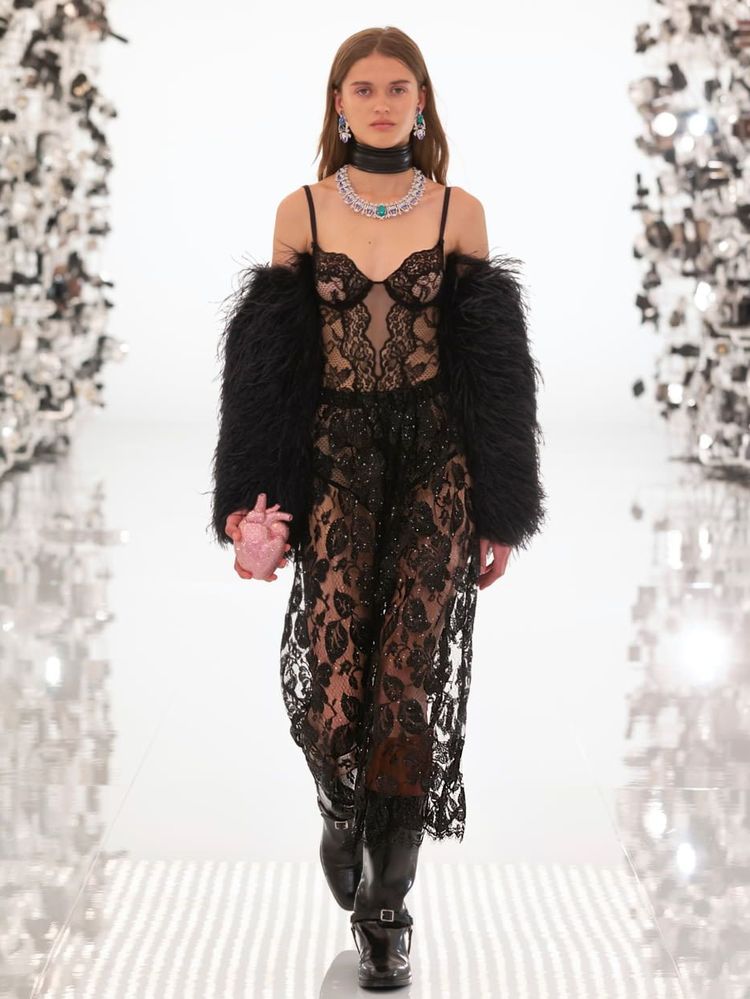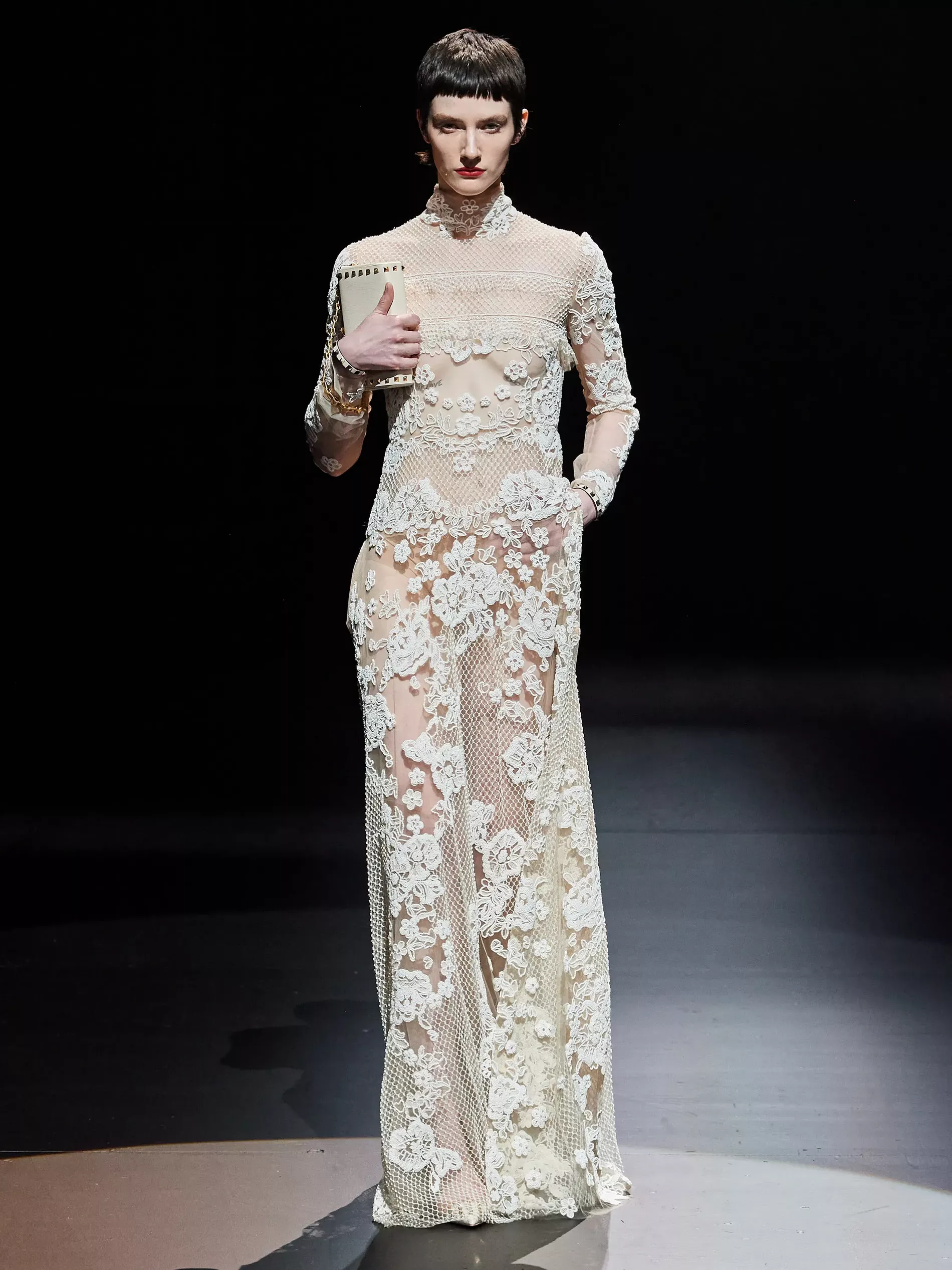 Transperant dresses were favoured among the major maisons for the autumn/winter 2021 season
With some way still to go there is and should still be friction created in order to push for a change. Today a naked dress might be scandalous, a few decades ago a bare ankle raised eyebrows. How to fix a mindset? By force.
Fashion isn't the only way to do it, but it's certainly a way. It doesn't have to be a naked dress – it's not about a specific garment, although the boldness of said dress is a great way to make a point. It's about wearing whatever you want and not judging yourself or being judged for it.