Fear not, we have the recipe to keep the barely-there trend alive throughout the cooler months
All products featured on Vogue are independently selected by our editors. However, when you buy something through our retail links, we may earn an affiliate commission.
As fashion reemerges from a wave of pandemic-induced apathy, daring looks, bright colours and playful prints are now vying to replace our Covid wardrobe staples such as the humble sweatpants. The likes of Céline, Jacquemus, Elaine Hersby and Cecilie Bahsen have all given their autumn collections an injection of uplifting energy, with many celebrating a spirit of escapism and body positivity.
The cutouts trend is one manifestation of this, but while it may seem daunting, styling in this case should be comfortable and not overwhelming. Below you'll find five ways to wear them that will speed up your whole (or should we say 'hole') approach to the cutouts influence that permeated the catwalks.
The barely-there blazer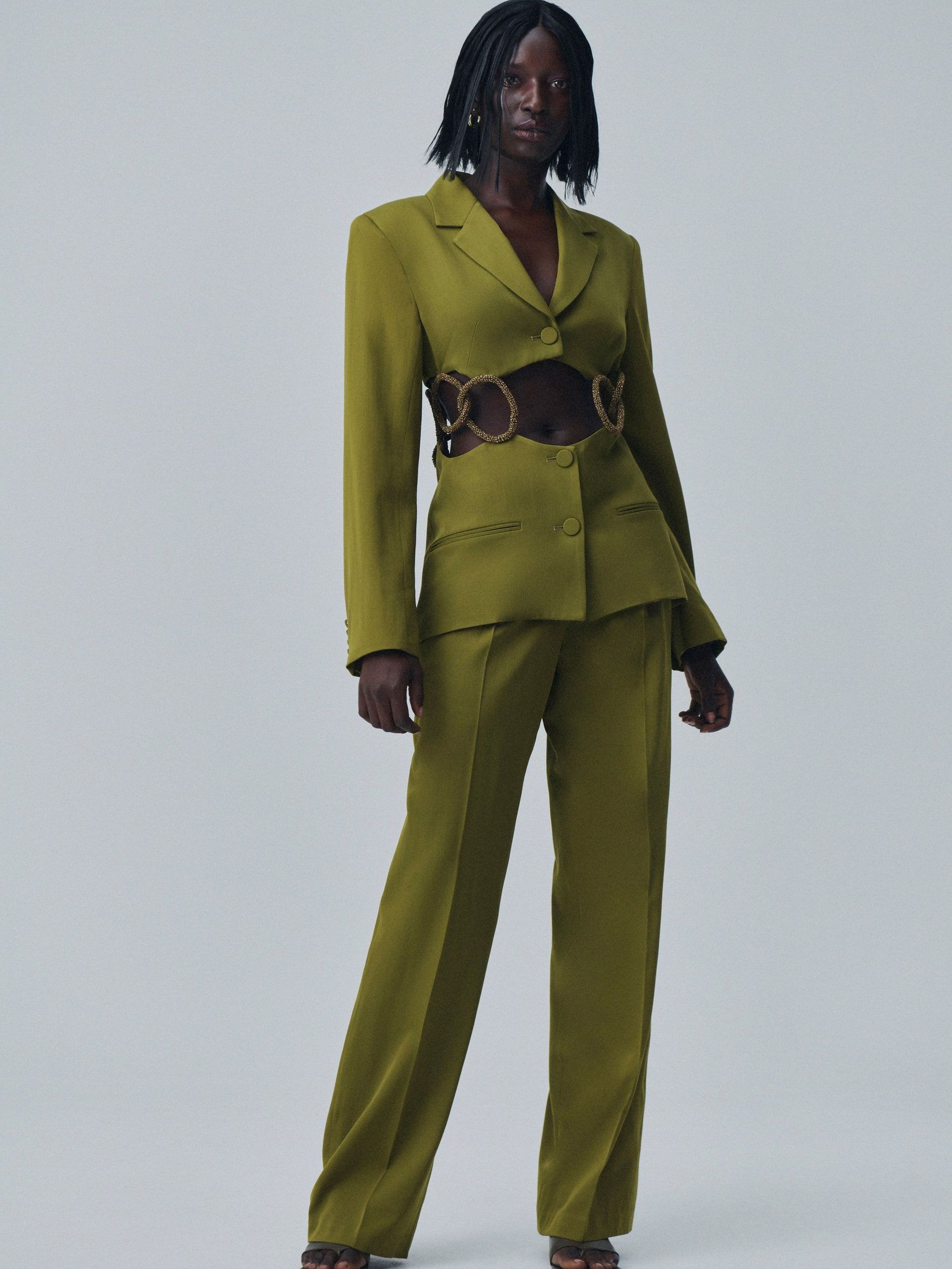 Christopher Esber AW21. Photo: Vogue Runway
A familiar piece is sure to make the transition easier and smoother. If you happen to be a tad more traditional and enjoy the happiness of your comfort zone, opting for a blazer can help you navigate this trend without going all in.
---
Barley-there blazer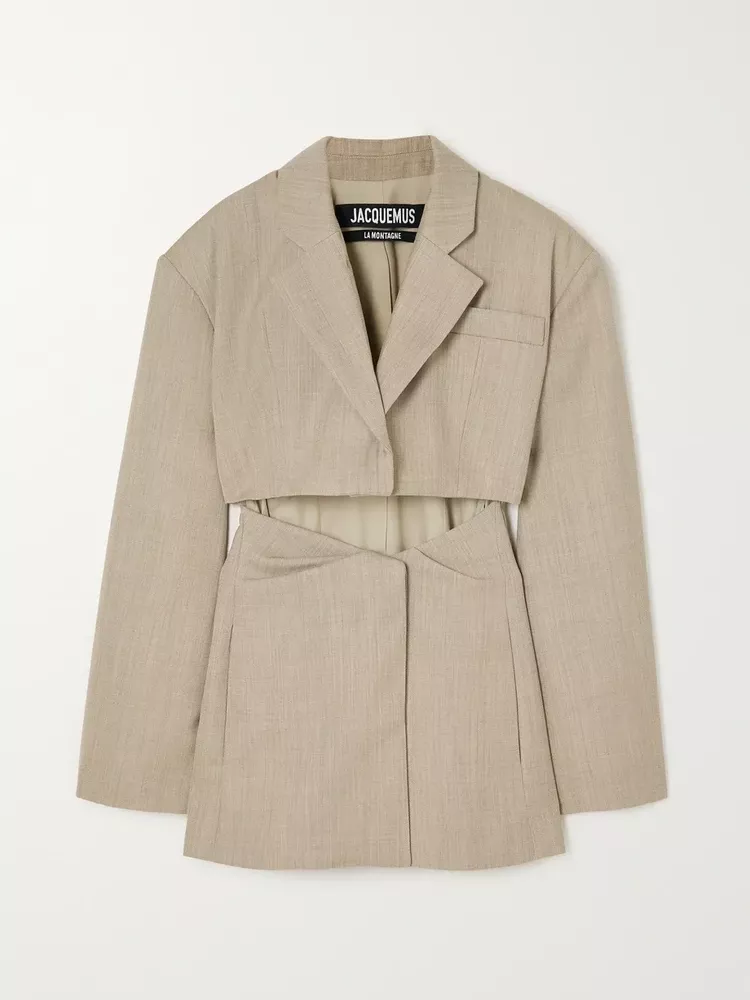 Arles cutout wool blazer
Jacquemus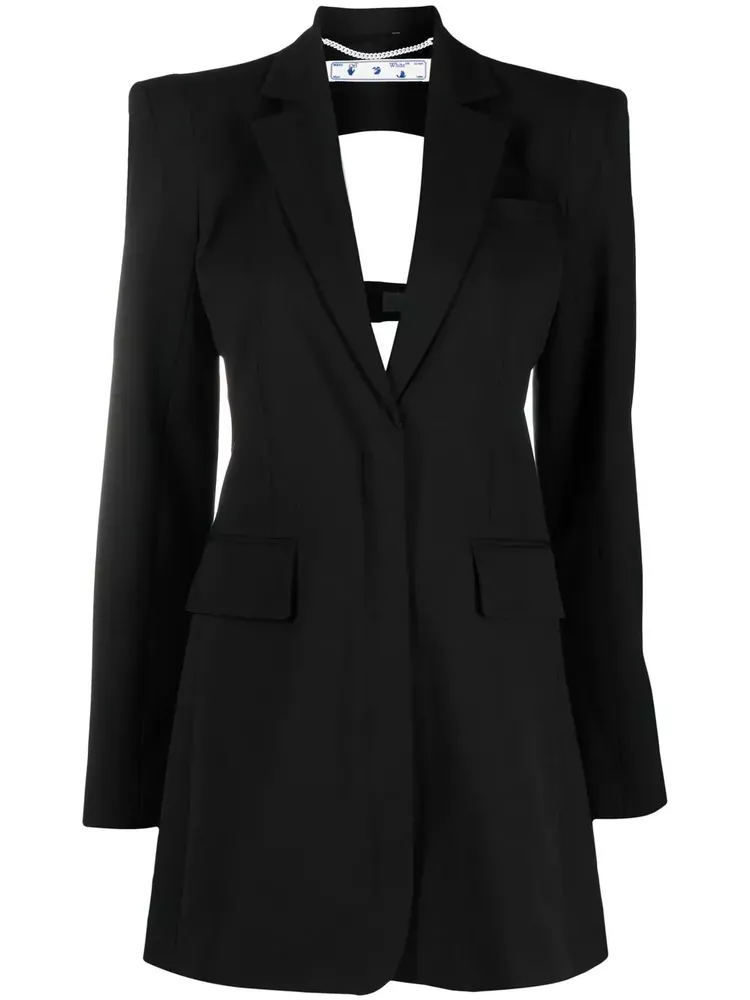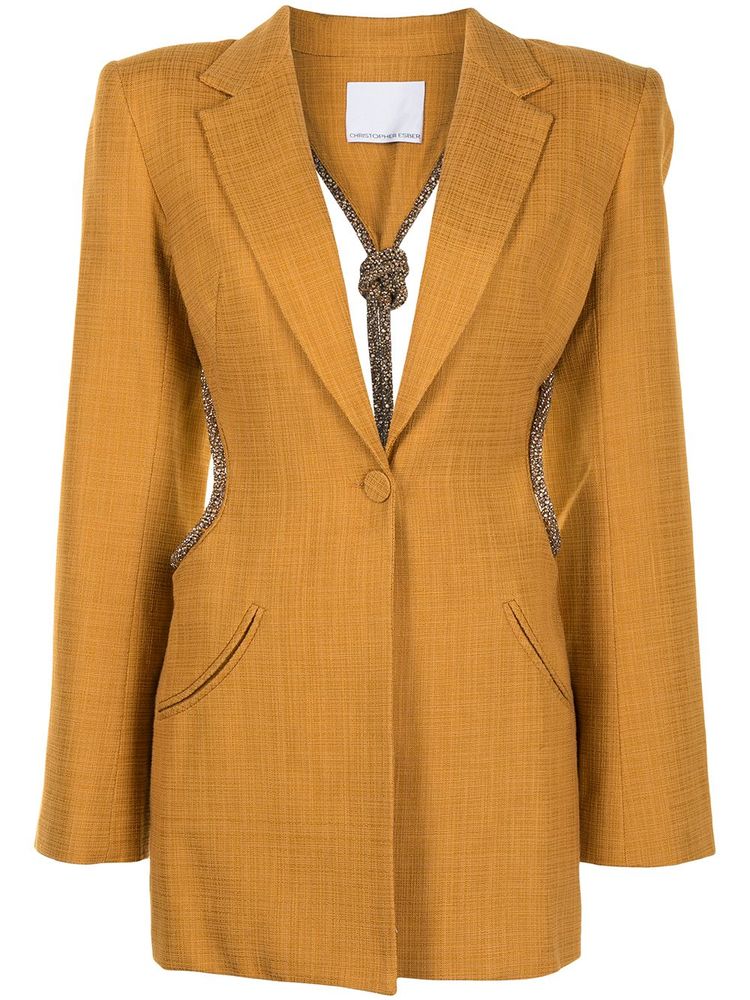 Crystal-embellished single-breasted blazer
Christopher Esber
The catsuit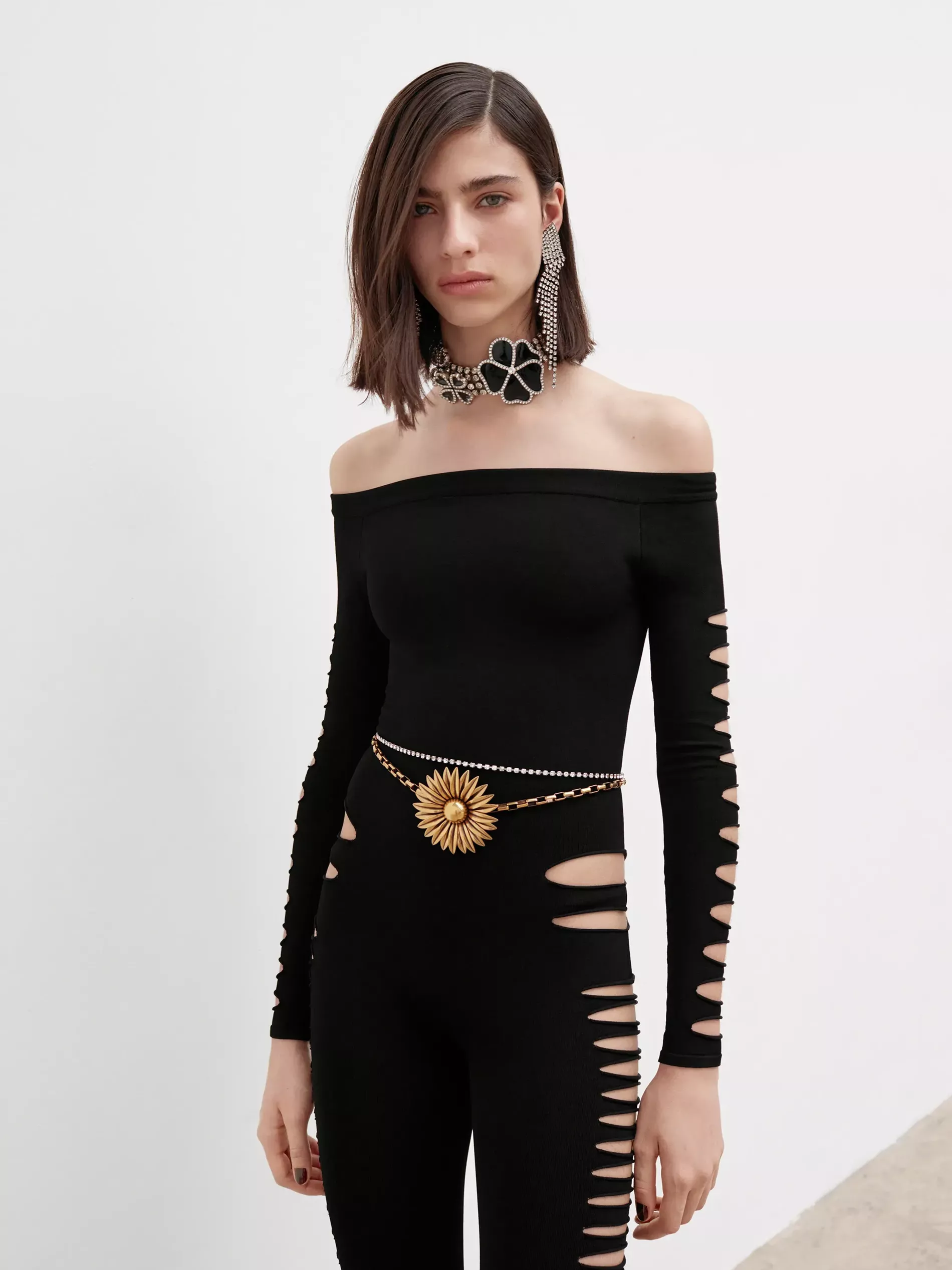 Saint Laurent AW21. Photo: Vogue Runway
As seen at AW21 shows from Saint Laurent, Jacquemus, Area and Alaïa, the catsuit is the look of the season. As one of the boldest fits we have encountered (the mini skirt and low waist jeans are also up there), its second-skin attributes may scare off many of us. But keep in mind that this is essentially a jumpsuit that will can simply act as a first layer for whatever vision you have.
---
Catsuit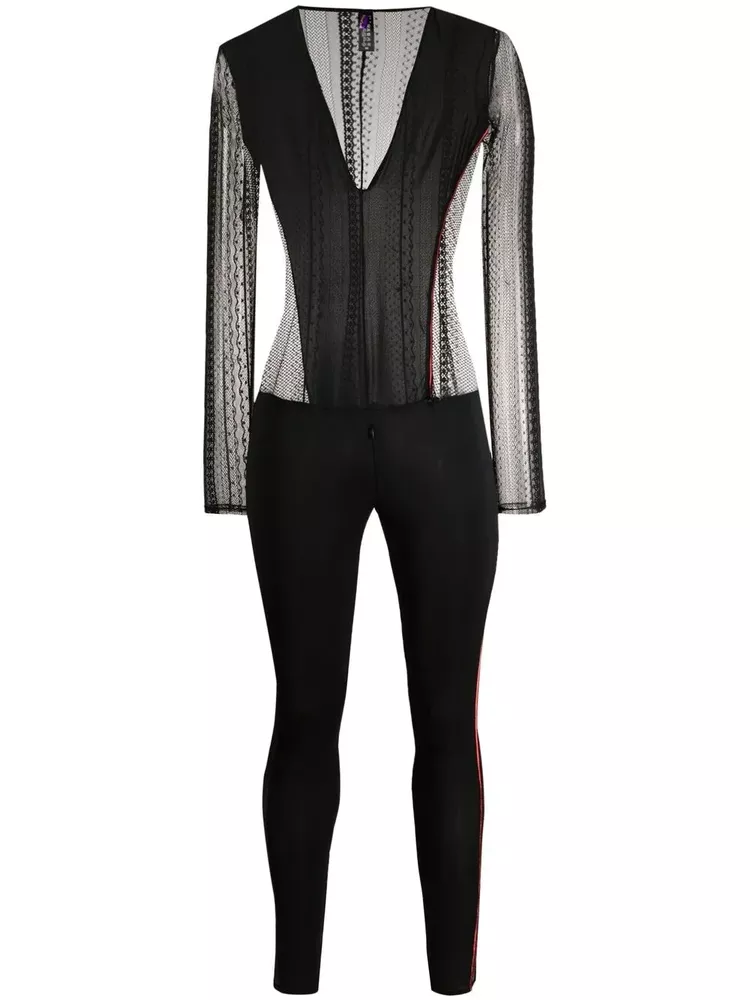 Sacré Cœur catsuit
Maison Close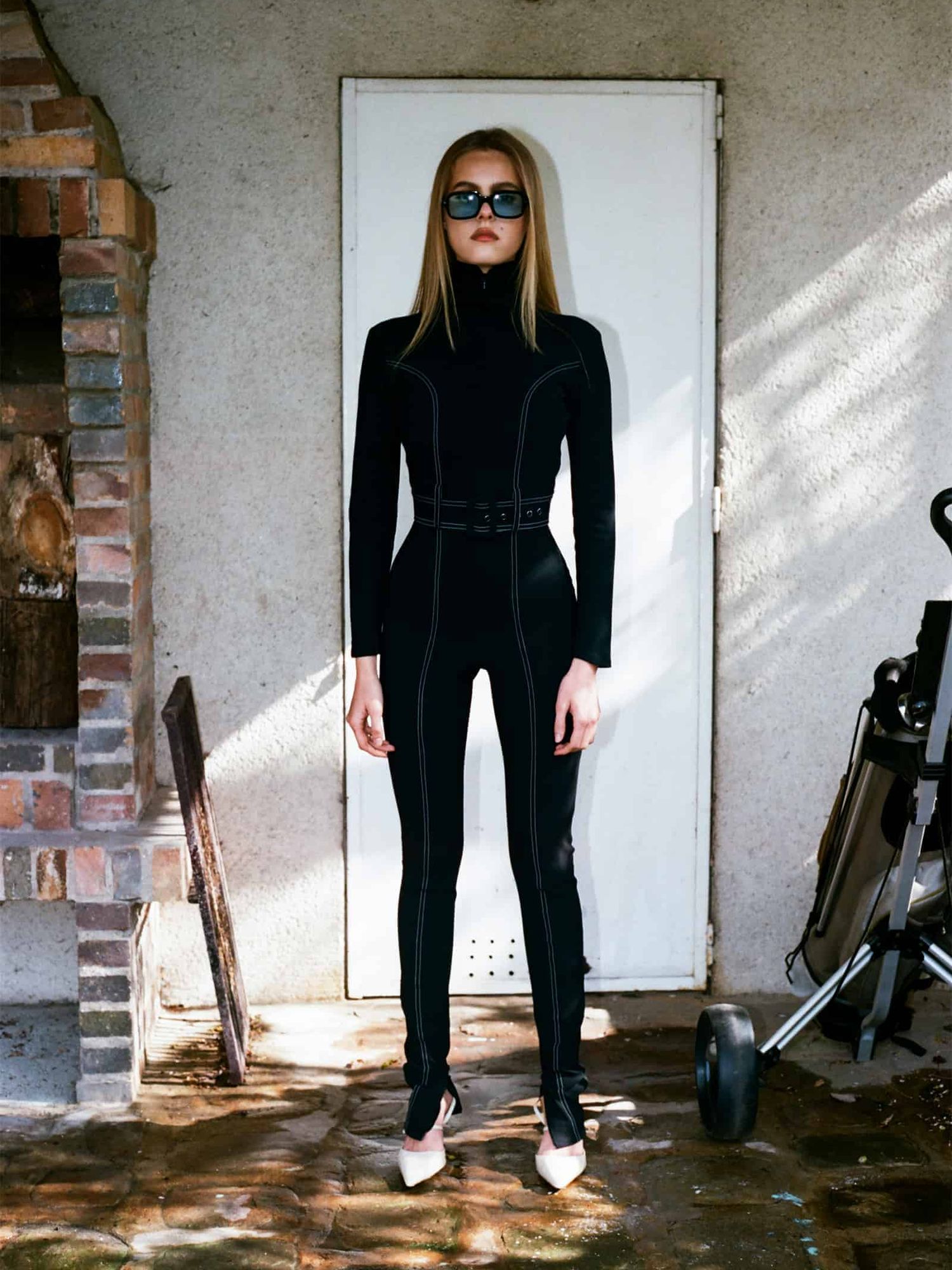 Fantomette catsuit black
Marcia Wear
Hola Shiny Halterneck jumpsuit
The Andamane
The knit top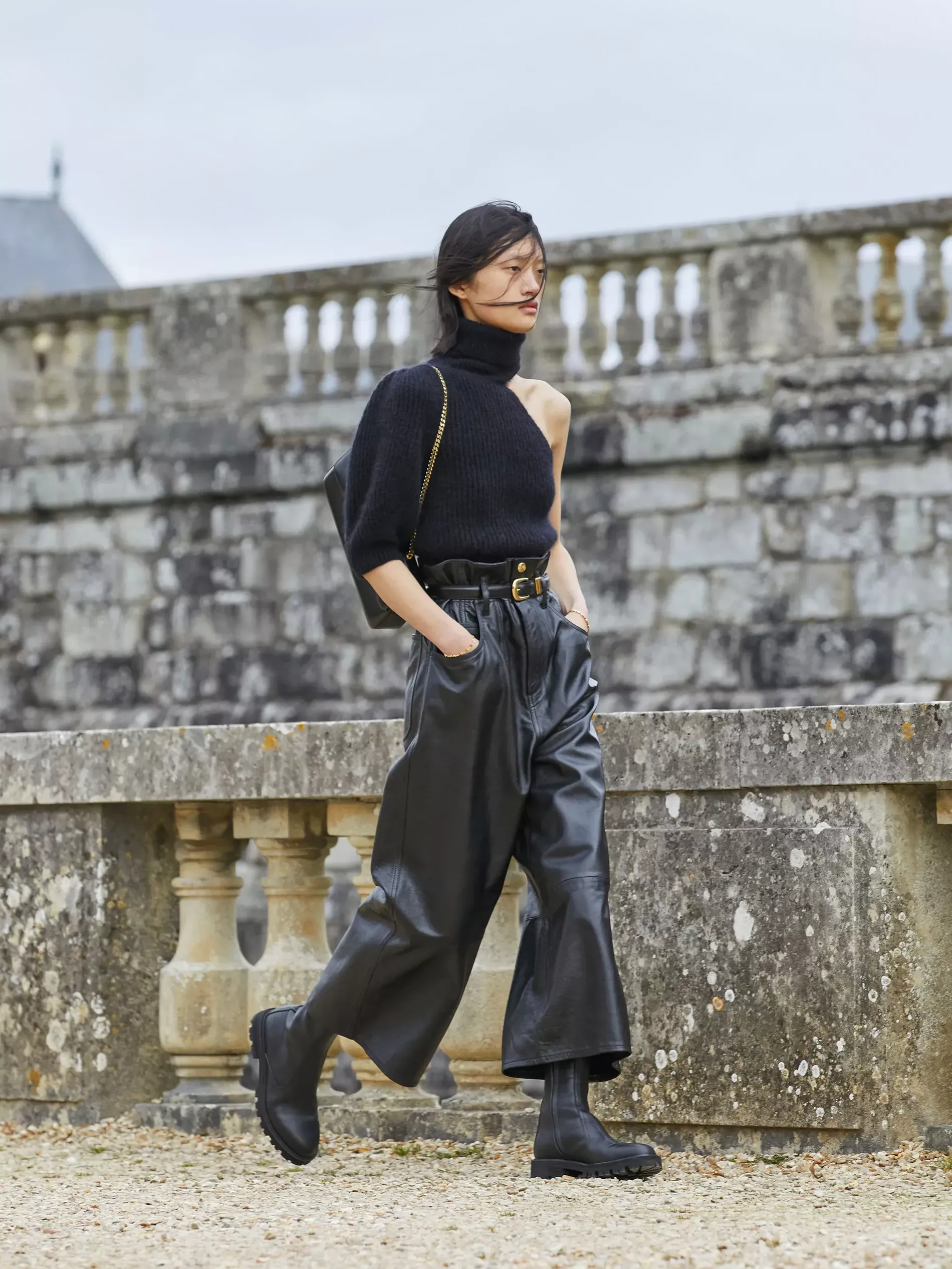 Celine AW21. Photo: Vogue Runway
The knit has now reclaimed its timeless throne. After overtaking key product categories such as sweaters, cardigans, pants and even dresses for more than three seasons now, you can be assured that knits will give you a comfortable entry point to this trend. Embrace tank tops or light sweaters with intricate cutouts on the shoulders for a more daring take.
---
Knit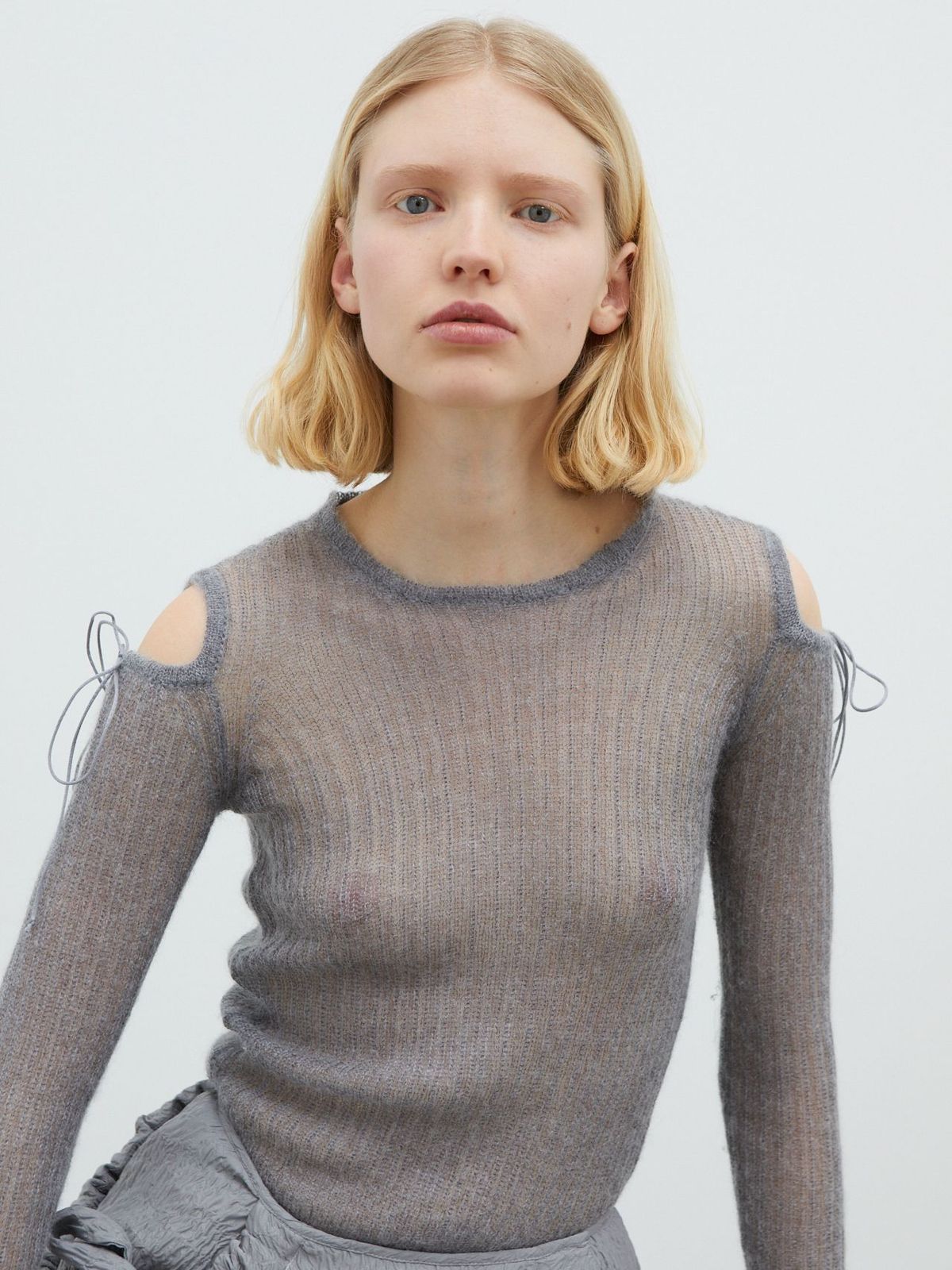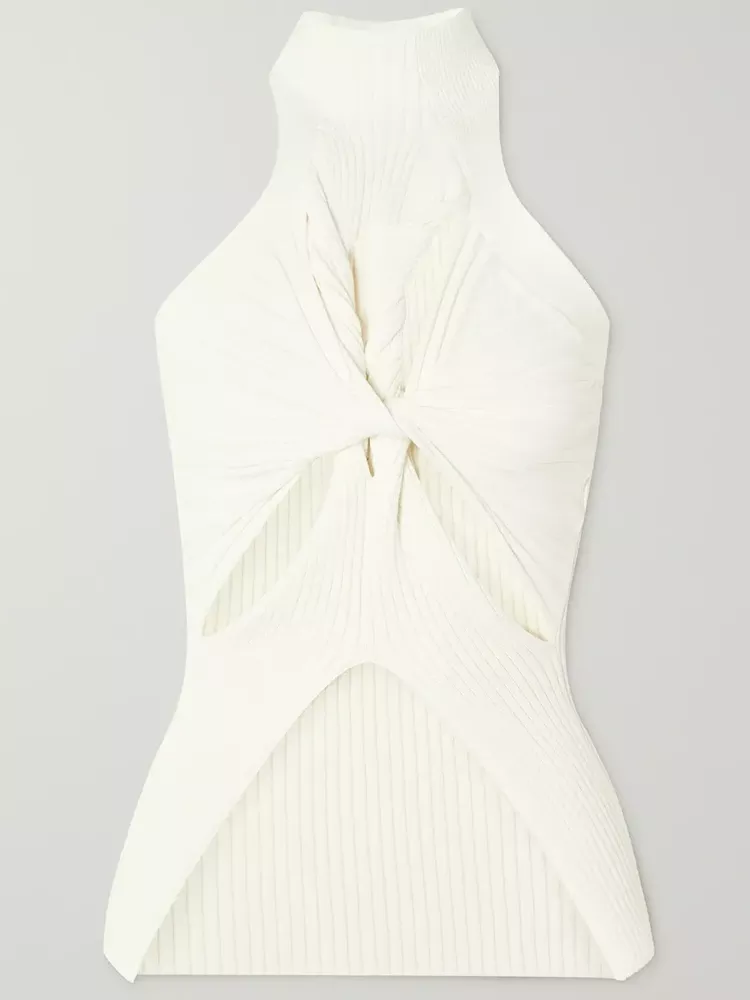 Cutout twist-front ribbed cotton-blend tank
Dion Lee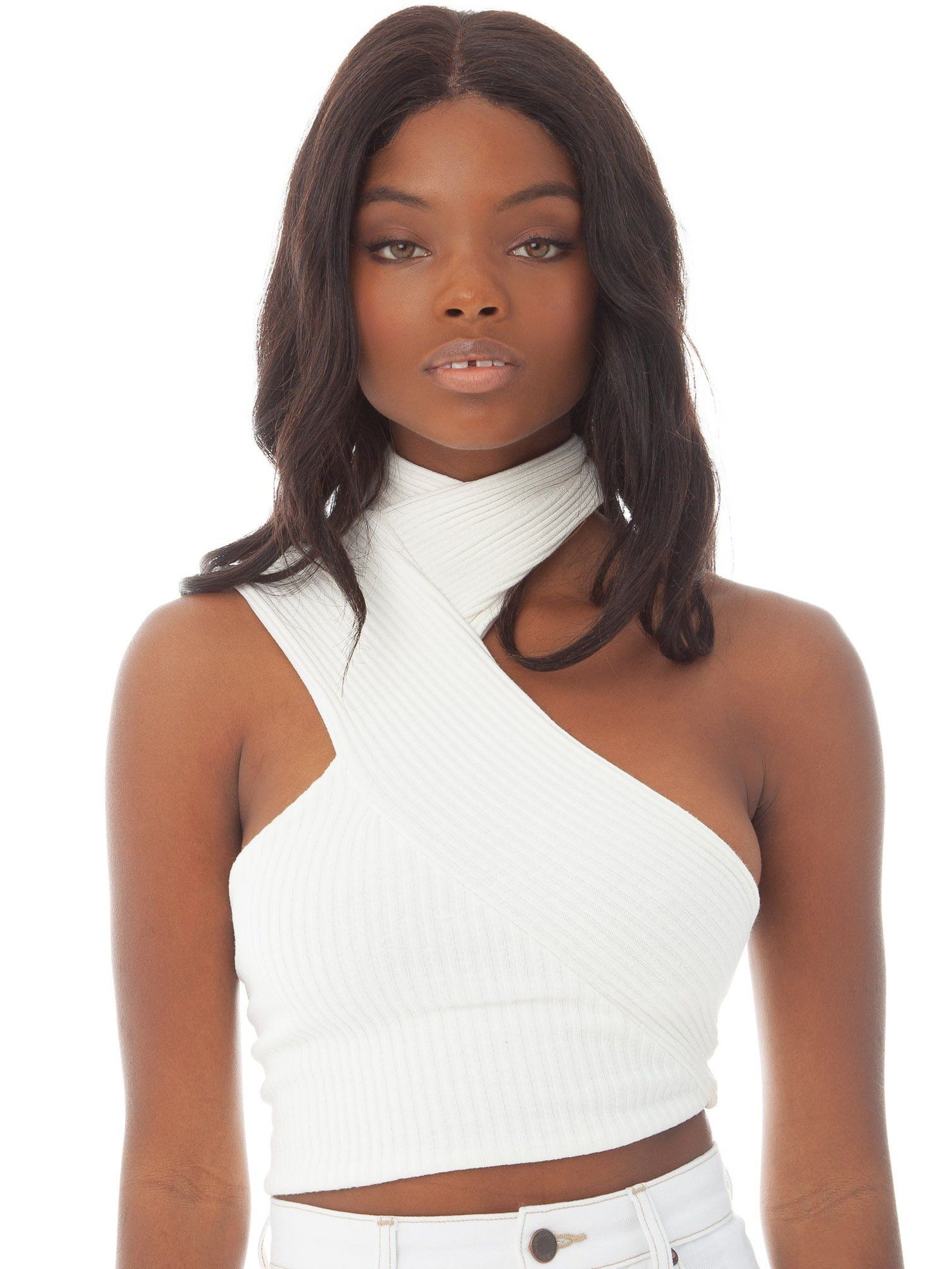 The peekaboo dress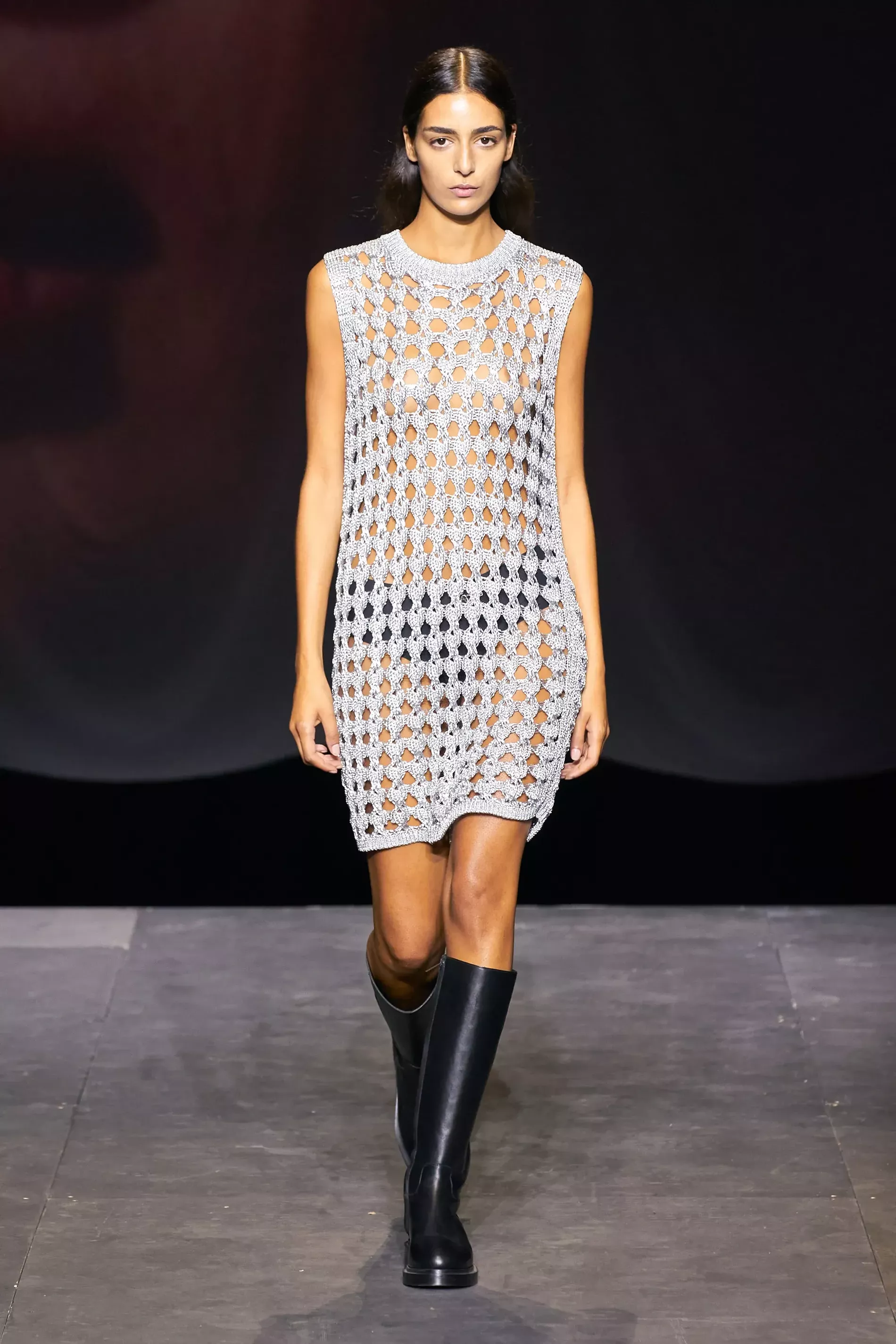 Cos AW21. Photo: Vogue Runway
Dresses can help you feel more put together and gracefully covered-up, we get that. With different lengths, volumes and materials, dresses can be a great introduction to this effect that we all seem to love so much. Choose the size, style and location of your cutouts and enjoy.
---
The peekaboo dress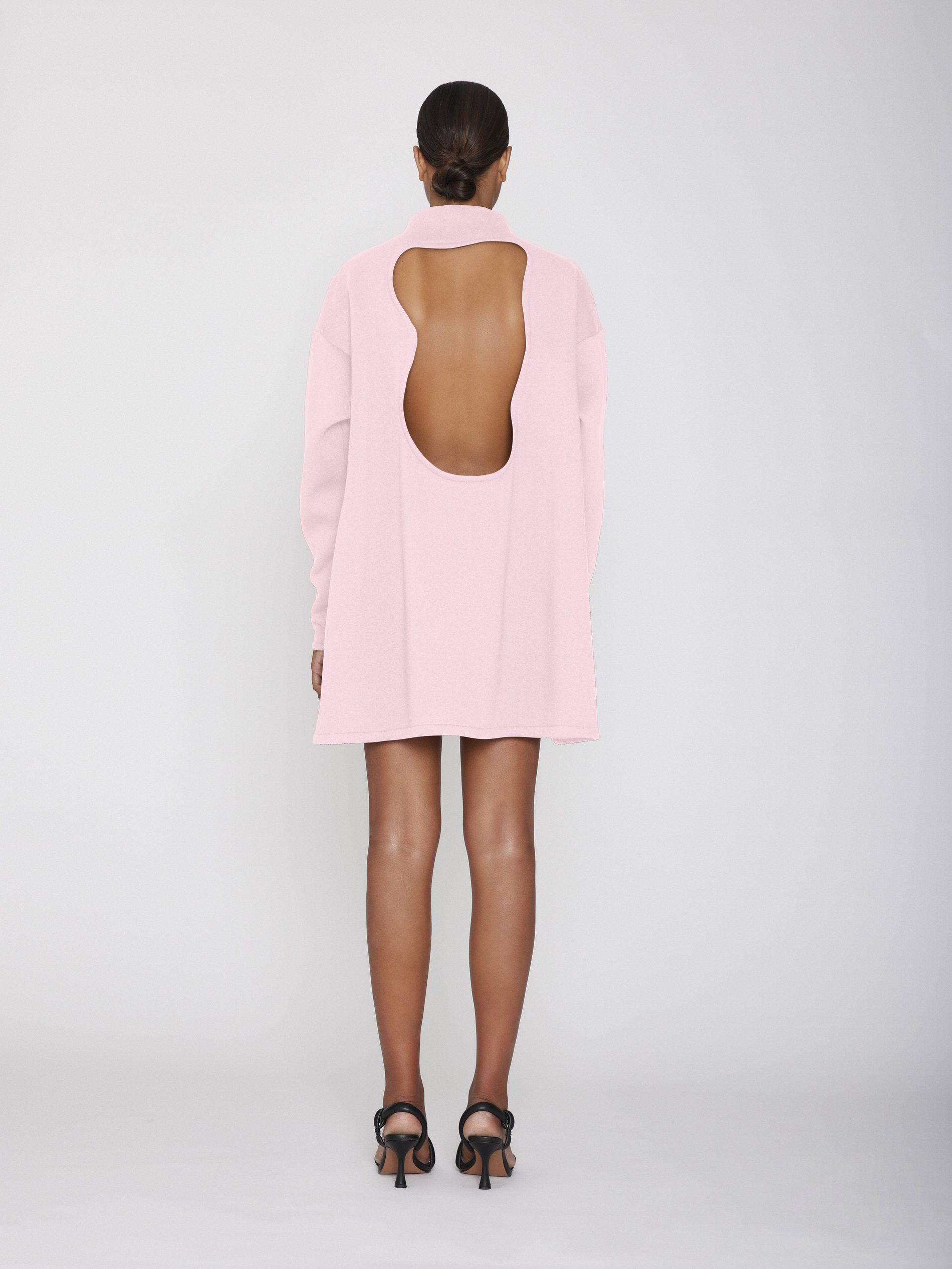 Isabel dress
Elaine Hersby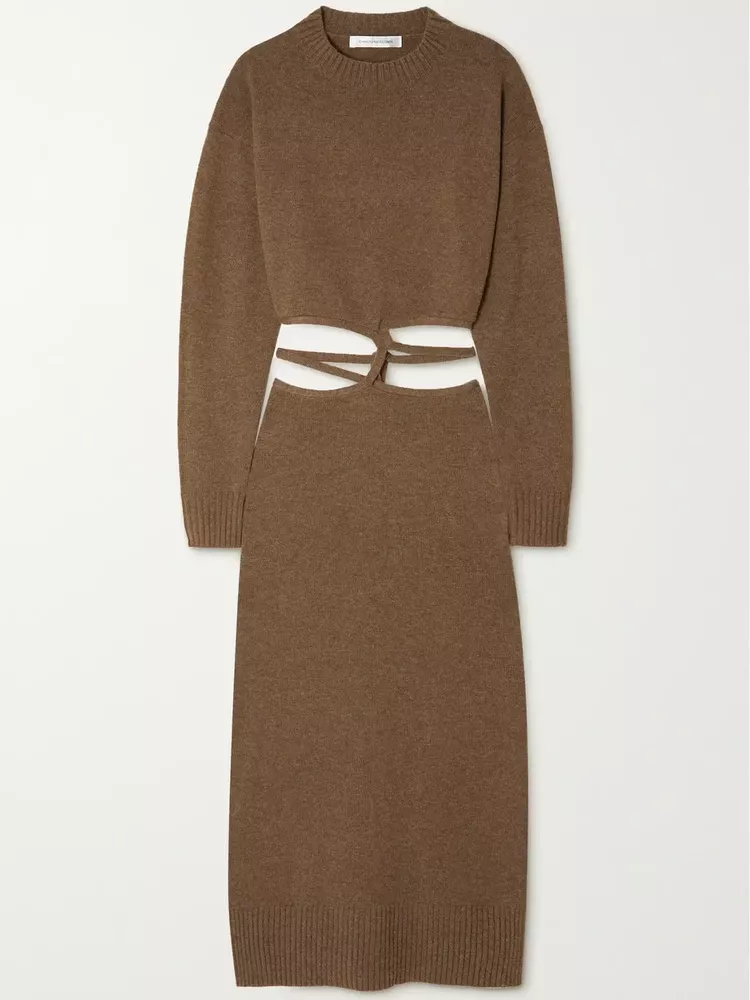 Cutout wool and cashmere-blend maxi dress
Christopher Esber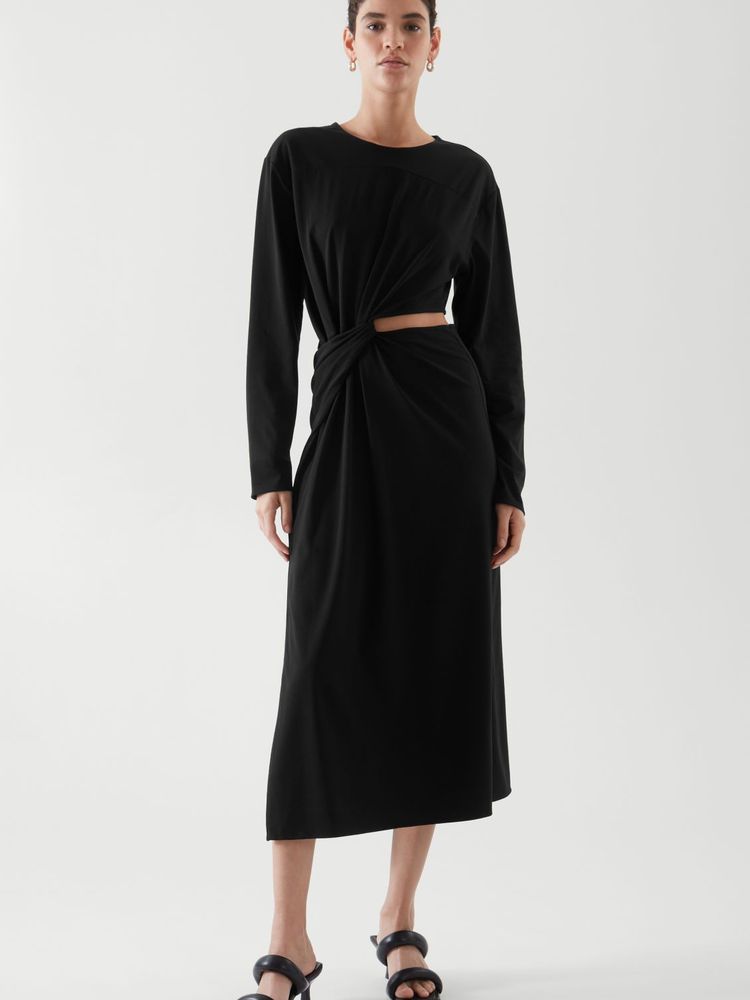 The naked pants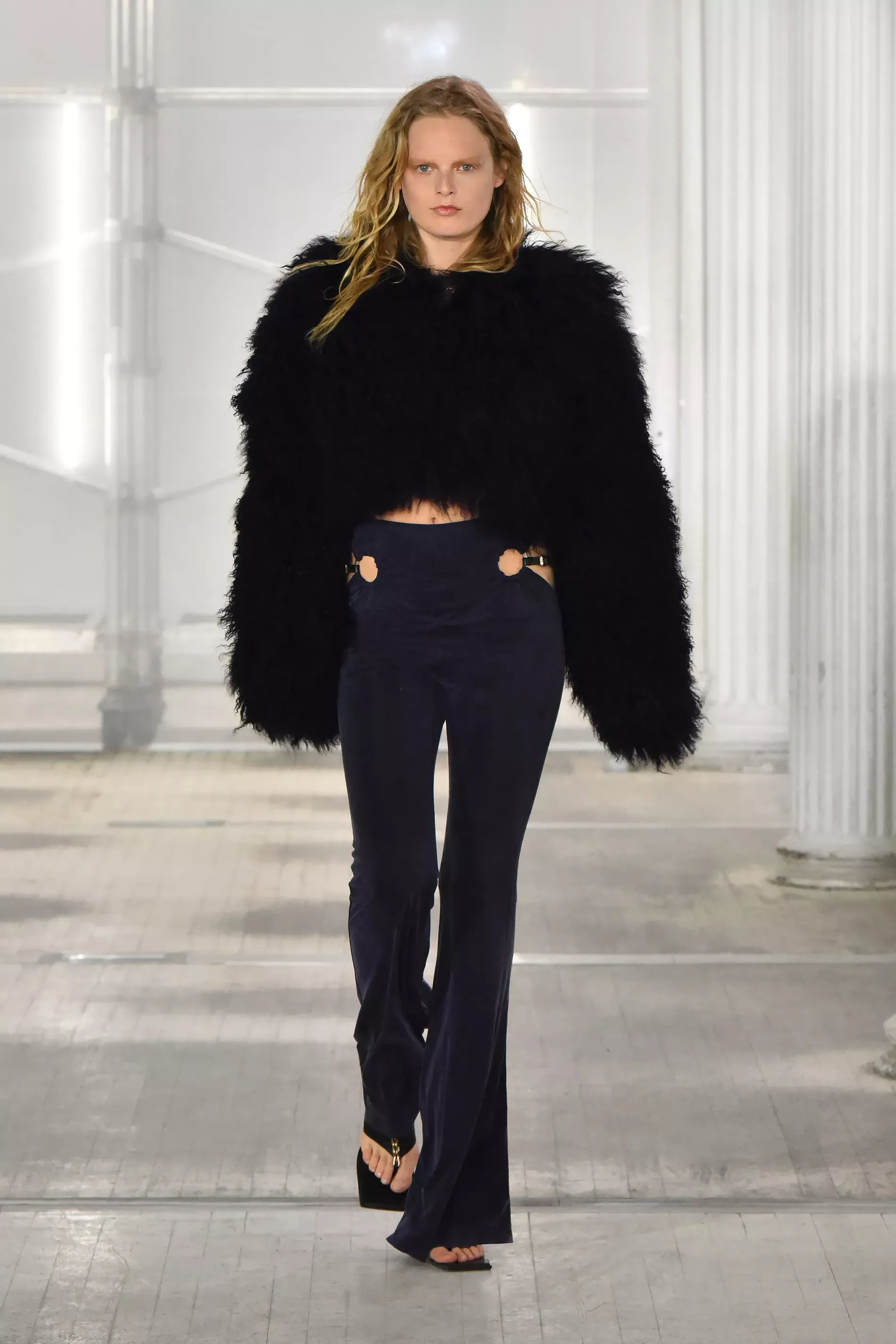 Dion Lee AW21. Photo: Vogue Runway
The cutout hips is certainly a fearless and forward take on the trend. The legendary Décortiqué jeans from Maison Margiela triggered this love affair, demonstrating that this look's unexpected breeziness is what makes it so thrilling. Add more drama to your bottom and make it more neutral at the top to really pull it off.
---
Cutout trousers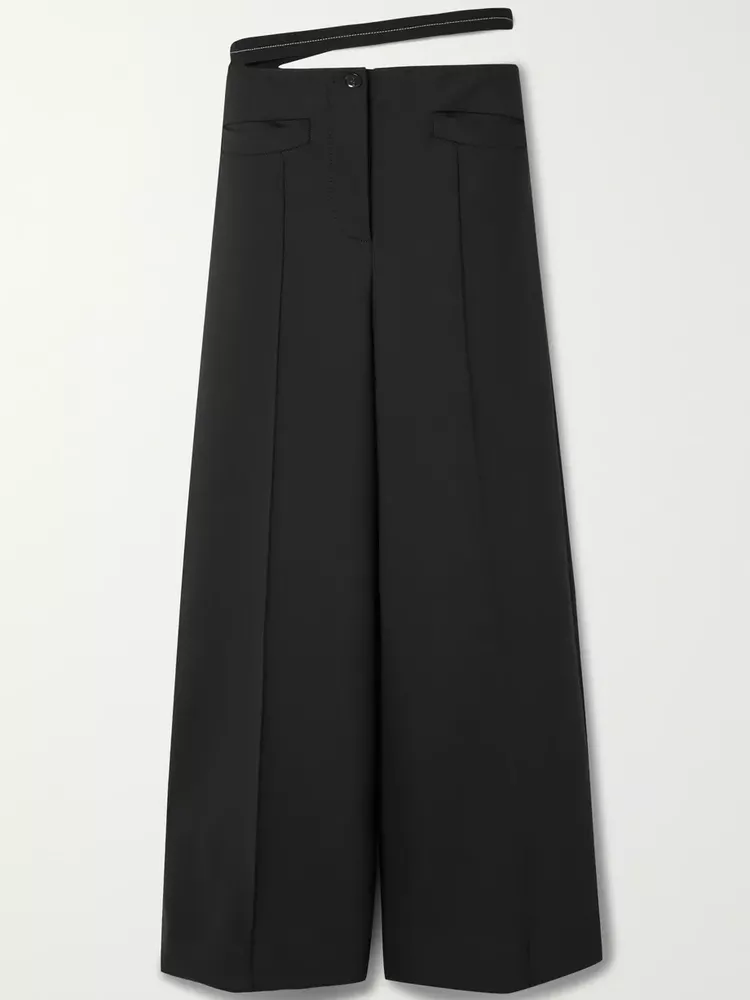 Cutout wool-blend wide-leg pants
Proenza Schouler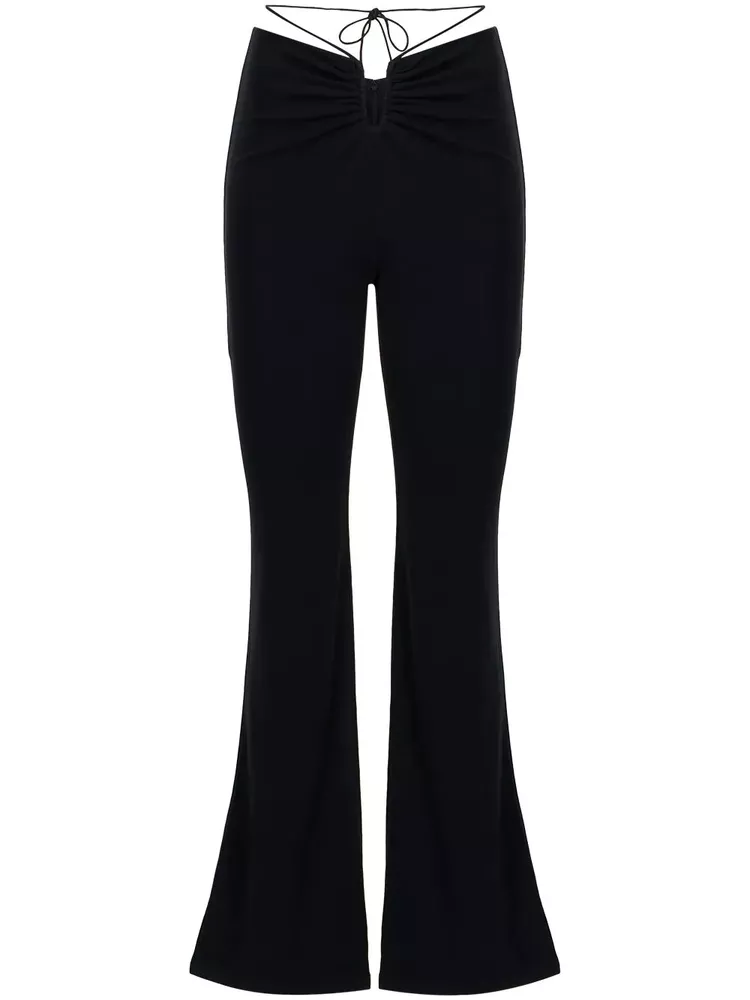 Lace-detail trousers
Dion Lee