We are currently craving texture, and nothing adds interest like a chunky sweater. Easy to style and an everyday staple, these are the best knits to shop now
All products featured on Vogue are independently selected by our editors. However, when you buy something through our retail links, we may earn an affiliate commission.
It all started with the iconic crocheted cardigan that Harry Styles wore last summer. Courtesy of JW Anderson, the chunky silhouette and the kaleidoscopic colours had the internet rush to recreate the look. Of course, every other TikTok on our daily scroll was dedicated to reviews and how-tos. Still, while we gave up on learning how to knit and moved past any remnants of corona related hobbies, we desperately looked to reinvigorate our knits.
But while rummaging through our wardrobes from past seasons, one type of sweater is notably absent—the crocheted cardigan's cousin from up north, our new silhouette to idolise: The chunky sweater. Whether cable-knit or garter stitched, roll-necked or half-zipped, round or V-neck, we are currently craving adding to our collections.
But when faced with all of this sartorial choice, one question remains...
What are the best chunky sweaters to shop now?
Looking to the runways for inspiration, the Vogue Scandinavia team has spotted three trends to consider when bracing for the cold. We saw a wide variety in the sweaters presented for the autumn/winter season from Paris to Copenhagen. Still, two commonalities could be seen all over the catwalks: The oversized, chunky silhouettes and three distinct shades, specifically the classic cream, pops of highlighter hues, and army green.
Below, we've gathered the best sweaters and why you should invest in them now.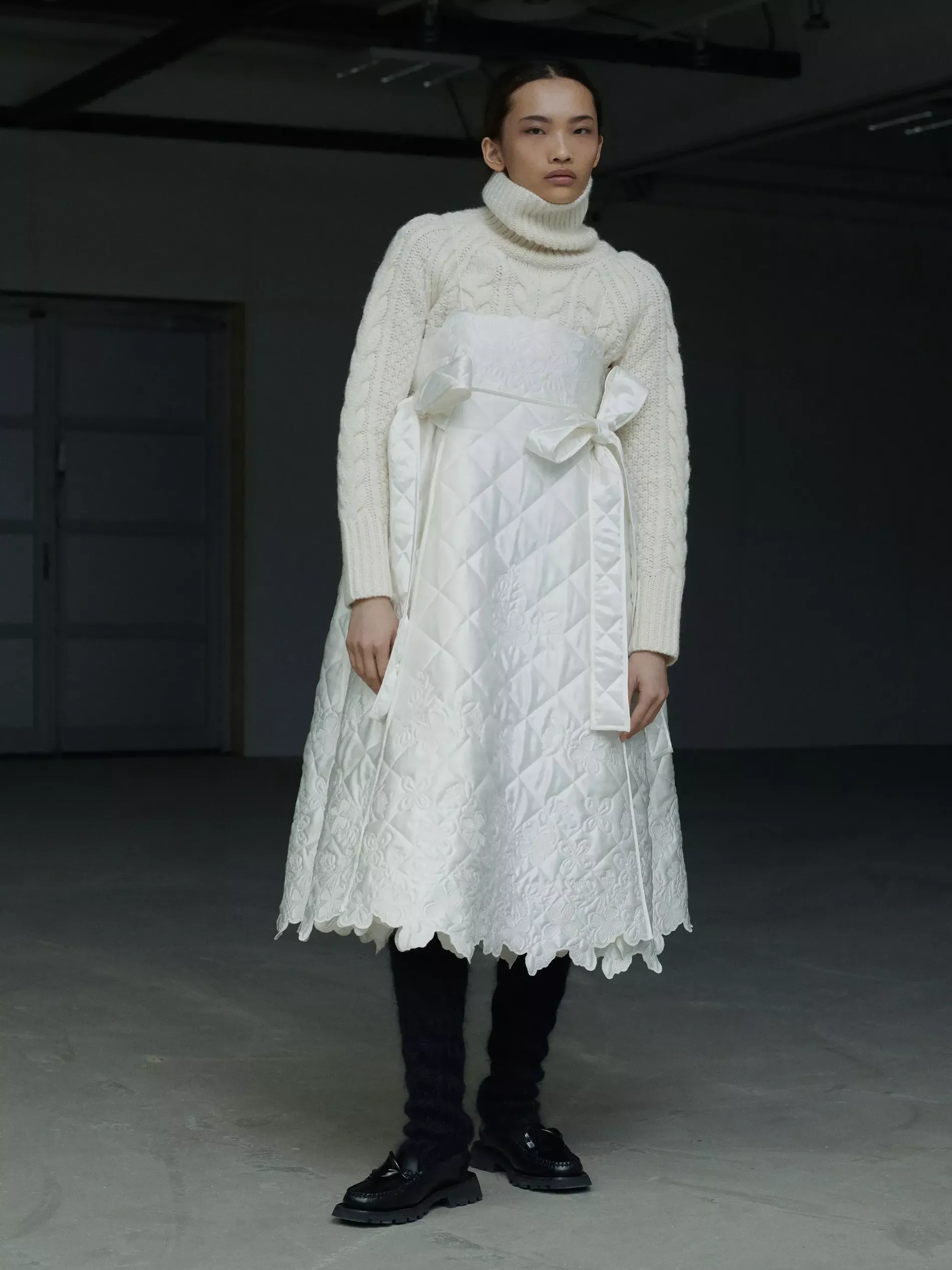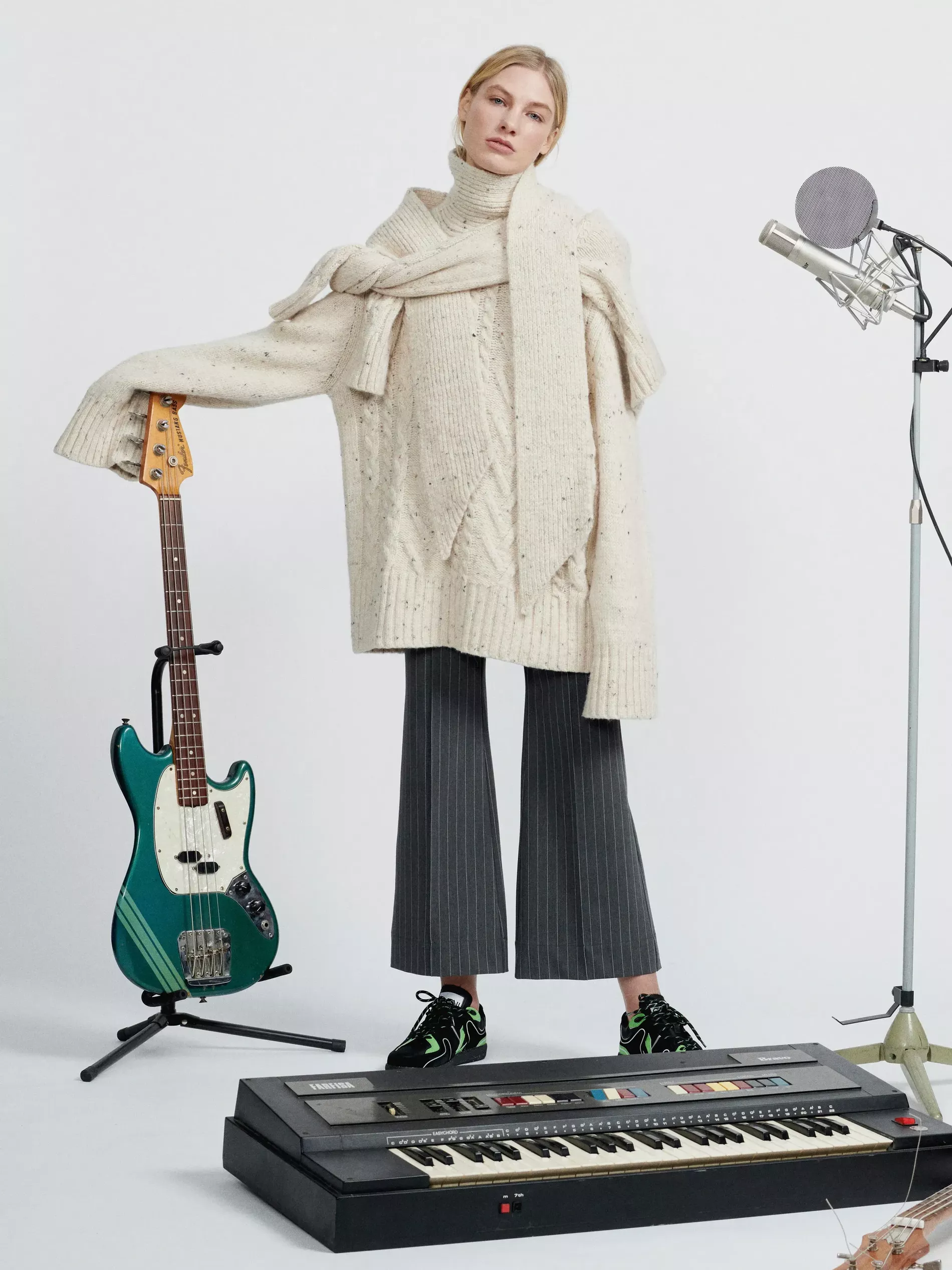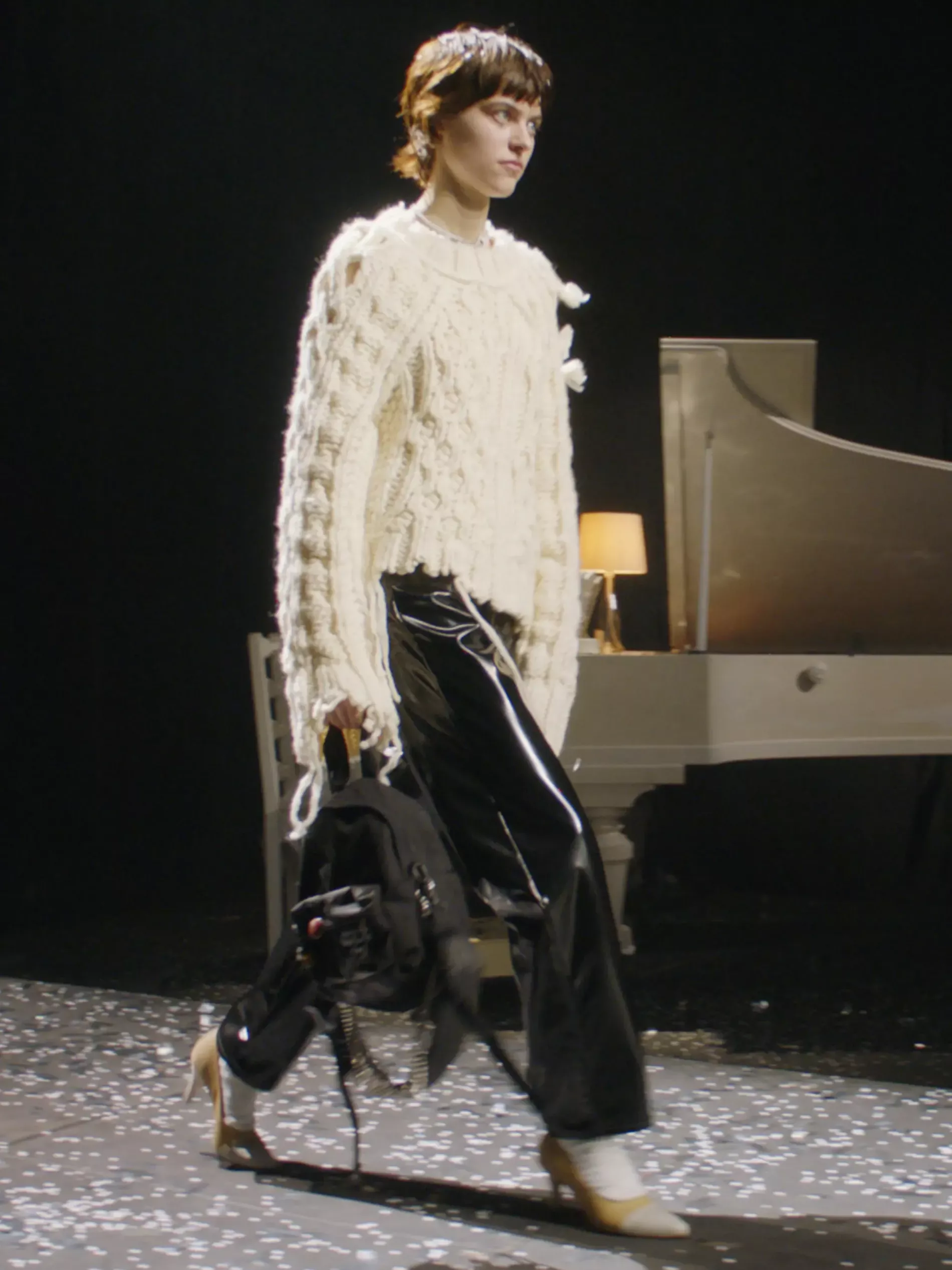 The best white chunky sweaters
This season, one of the most popular takes on the chunky sweater trend came in a classic creamy colour. Preferably a roll-neck with cable finishing, the style is an ever-green everyday staple that will be brought out of storage like clockwork for years to come.
A go-to on those mornings when you don't know what to wear (worn with tailored trousers and sneakers, as expertly presented by Ganni), the bulky style saw some innovative styling tricks on the runways. Danish designer Cecilie Bahnsen styled her signature feminine silhouettes over the sweater, while MM6 Maison Margiela opted for a deconstructed knit paired with high-shine vinyl trousers and heels.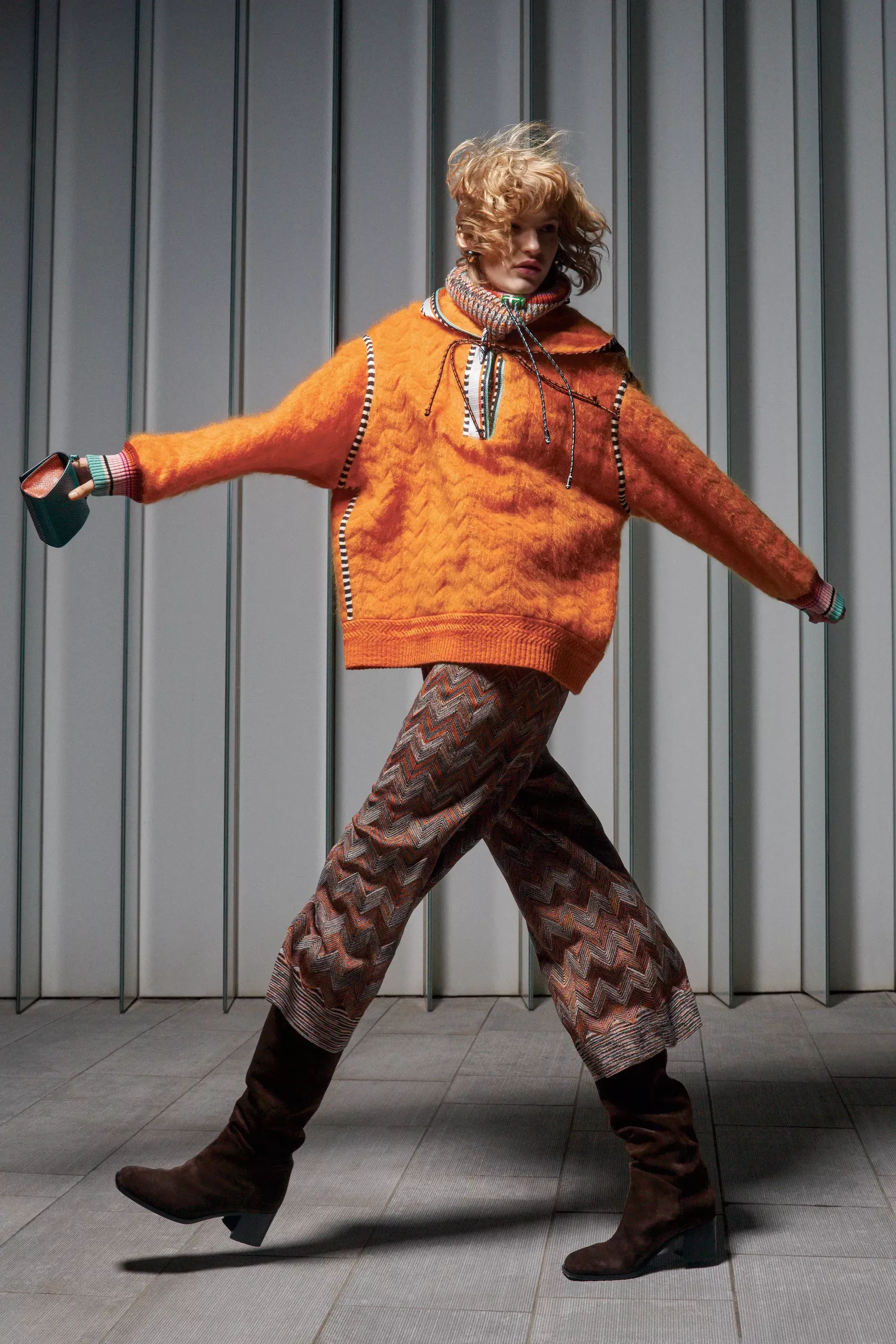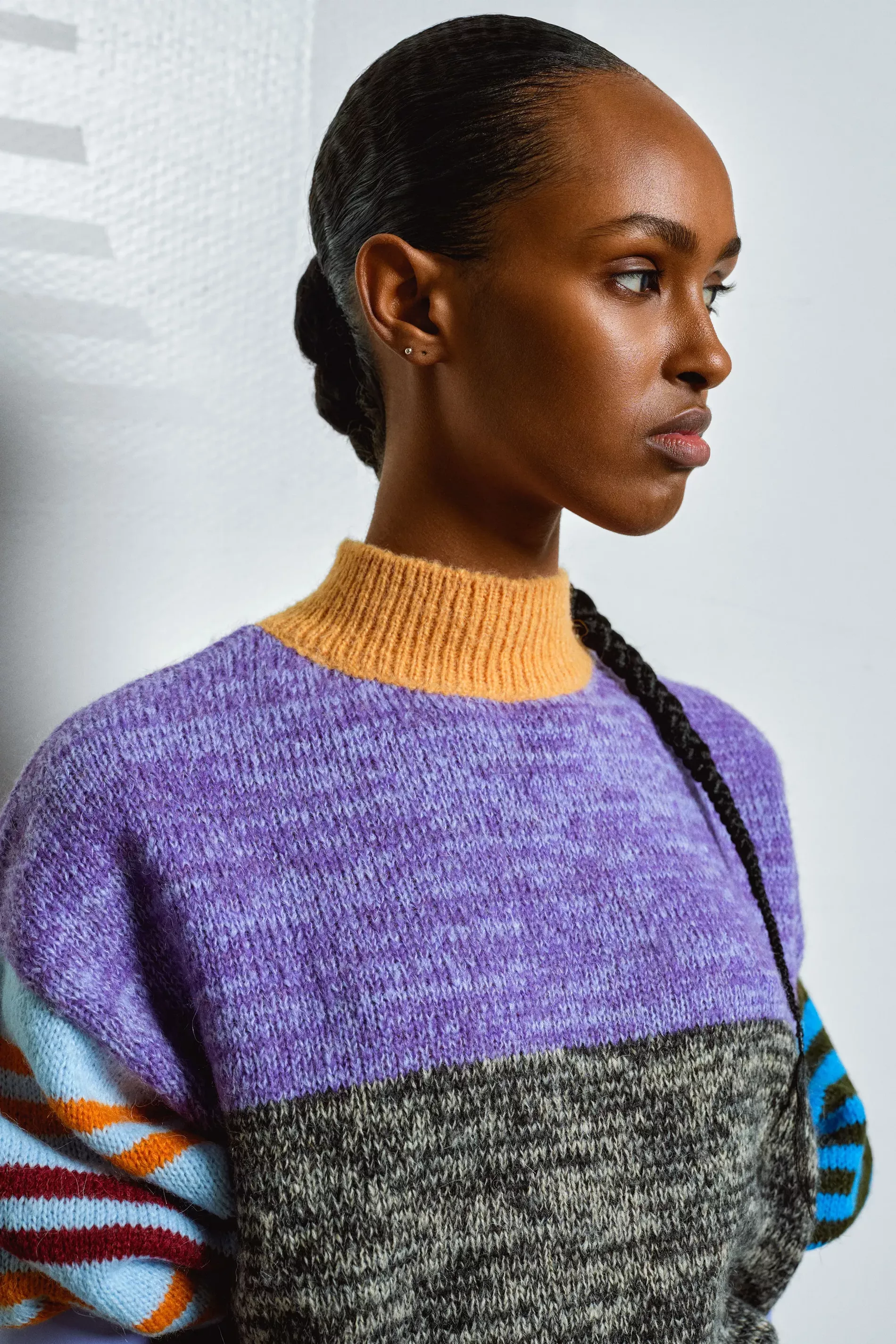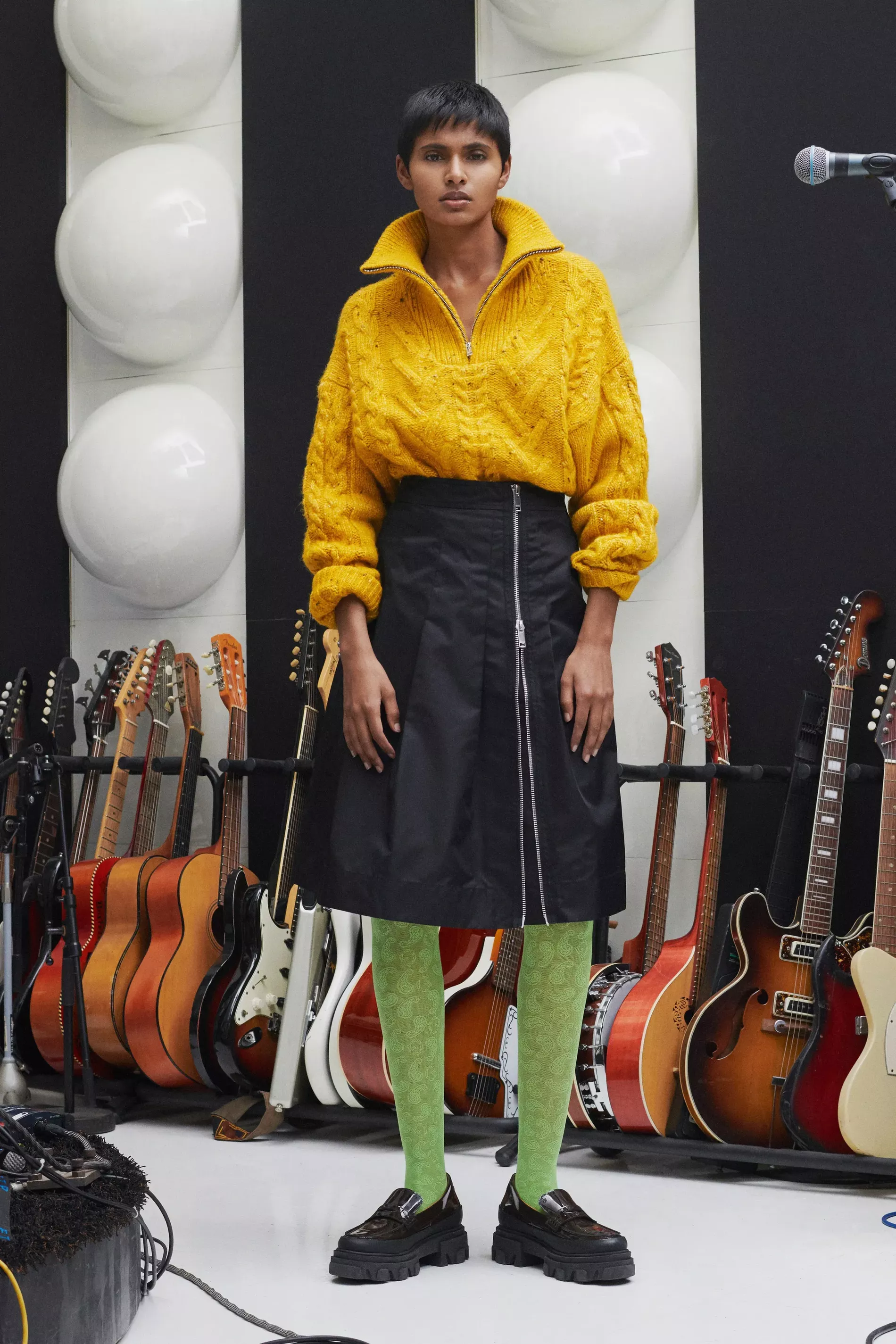 The best colourful chunky sweaters
While the weather may be gloomy and grey, our wardrobes certainly do not. Opt for sunshine shades paired with wide-legged denim for an instant mood boost, while Acne Studios provides us with the perfect option to lean into the trendiest colour of the season: lilac. However, if lilacs or tangerines are too bold, a powder pink pairs easily with any muted closet colourway.
Styling the colourful sweater relies on an assortment of autumnal basics. Tucked into a knee-length black skirt, paired with loafers, the half-zip yellow sweater at Ganni leans into the academic aesthetic we favour for autumn. Then there's the combination of texture and print as proposed by Missoni, which – if kept in the same colour family – is a comfortable yet chic combination.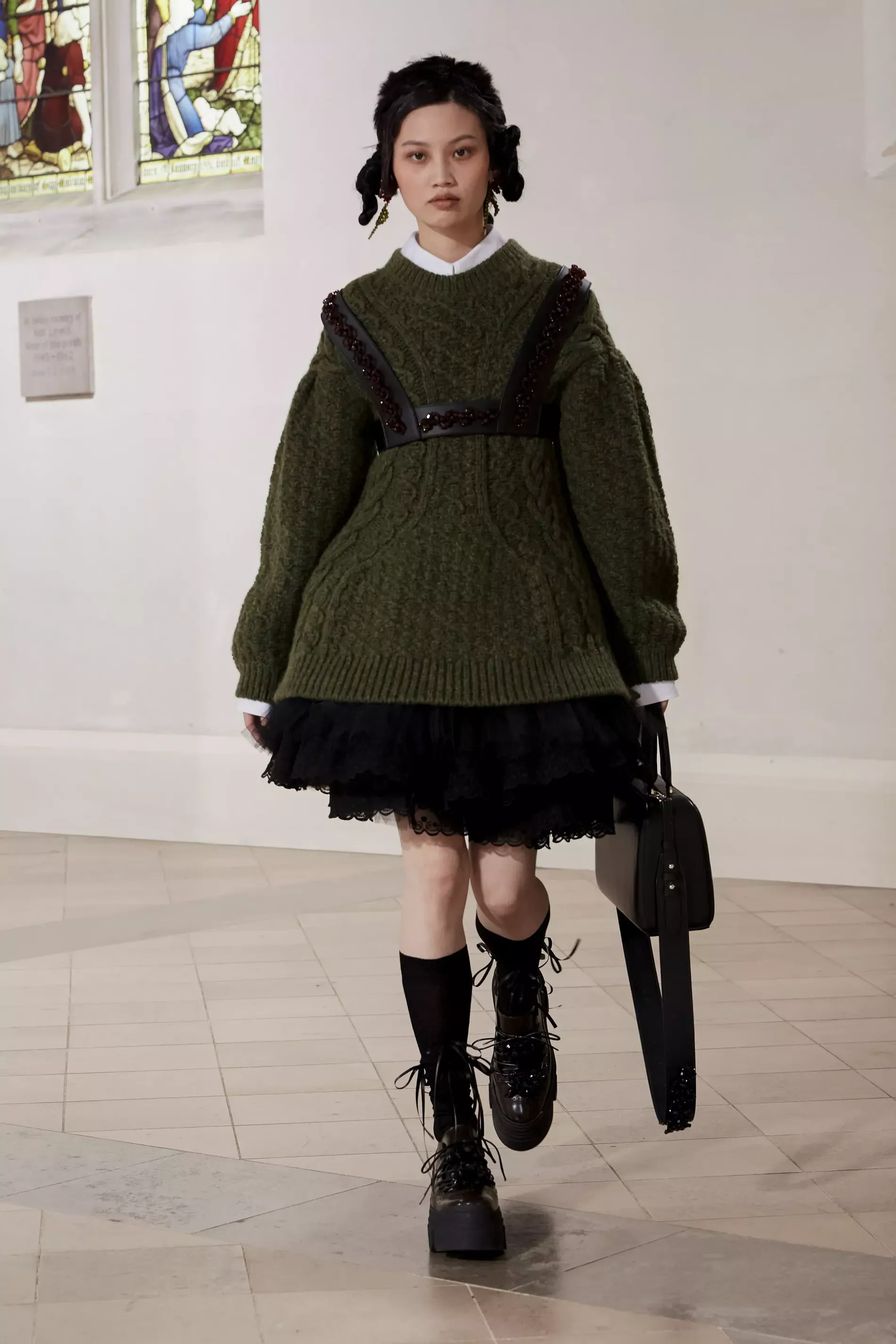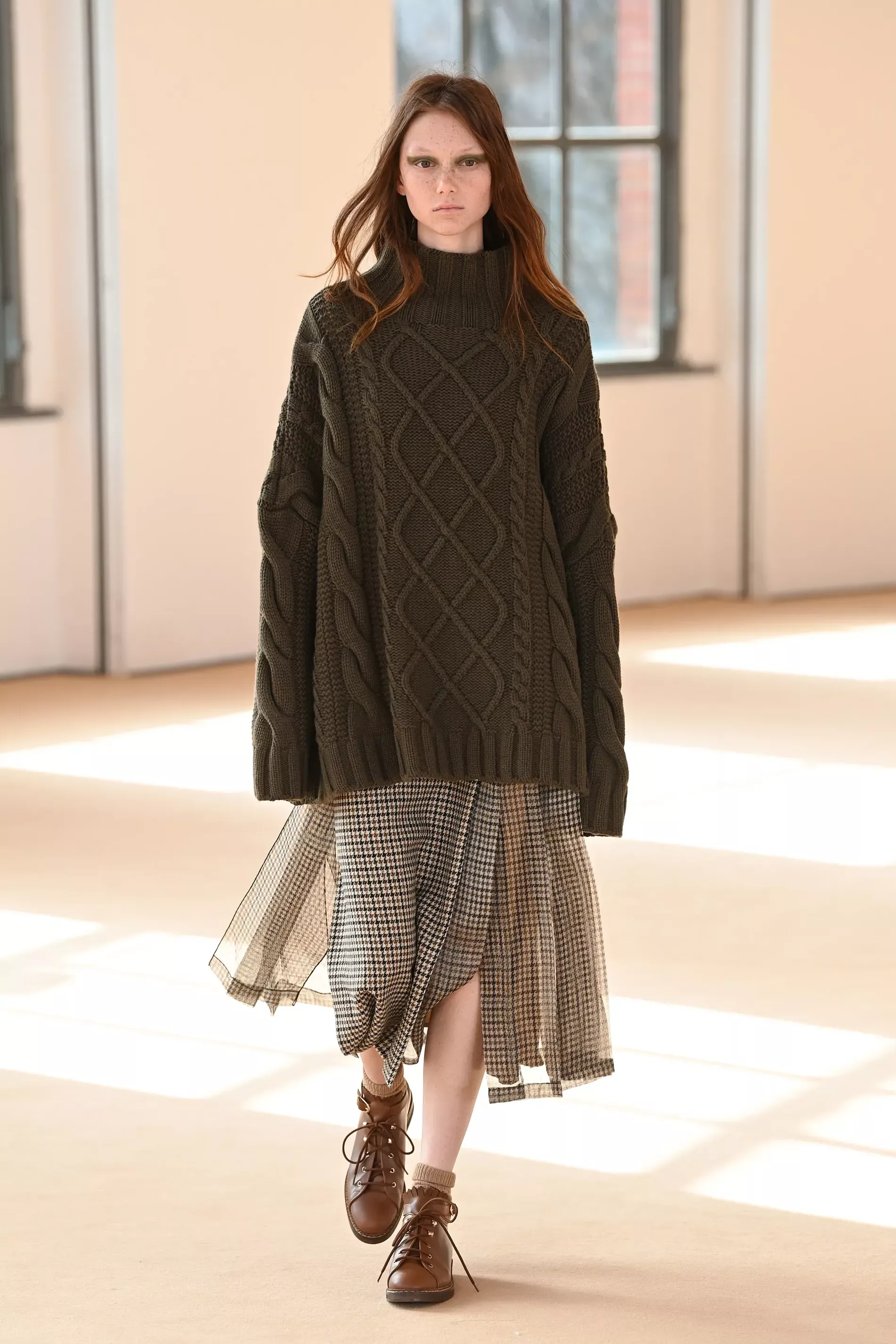 The best green chunky sweaters
Whether you prefer to describe it as army or khaki, the colour to keep in mind for autumn is this mossy green. Norwegian brand Holzweiler opted to keep the colour top-to-toe in its autumn/winter 2021 runway show, while Max Mara leaned into the woodsy vibe with a sheer checked skirt and cognac leather boots. Simone Rocha expertly layered their signature sweater with a crisp cotton shirt and a black tulle skirt, contrasting the chunky combat boots.
Here, we propose that you pick up on the colour combinations. Don't be afraid to go matchy-matchy or to break up the look with a stark white or dramatic black, and if in doubt, always opt for brown leather.
What to pair your new sweater with
Now that you're set for the colder climate, it's time to consider the rest of your wardrobe. One knitted sweater – no matter how cosy – doth not an autumn outfit make. Why not peruse our selection of the best black boots for the upcoming season? Or consider a floor skimming coat to add dramatic flair? What is a knit without a pair of jeans – our favourites, for now, are in a wider silhouette with an excess of fabrics. Or if you've forgotten your gloves at home, we bet that these fuzzy bags will come in handy.