Our handbag expert Marianne Theodorsen explains how to mix and match this season's staple coats with the right handbags for every occasion
All products featured on Vogue are independently selected by our editors. However, when you buy something through our retail links, we may earn an affiliate commission.
Autumn is upon us, and as we enter the colder season we find ourselves circling through our heavy coats and functional outerwear. And while we do love a great coat, we find ourselves missing the joyous and playful fashion moments of the more diverse layering opportunities in spring and summer. There is no denying that months and months wearing the same outerwear can feel somewhat uninspiring.
Luckily, a great bag can fix any fashion emergency – and we're happy to help you find your perfect pairing of colours, texture and shapes. Below, we've curated some arm candy for our best basic coats this autumn.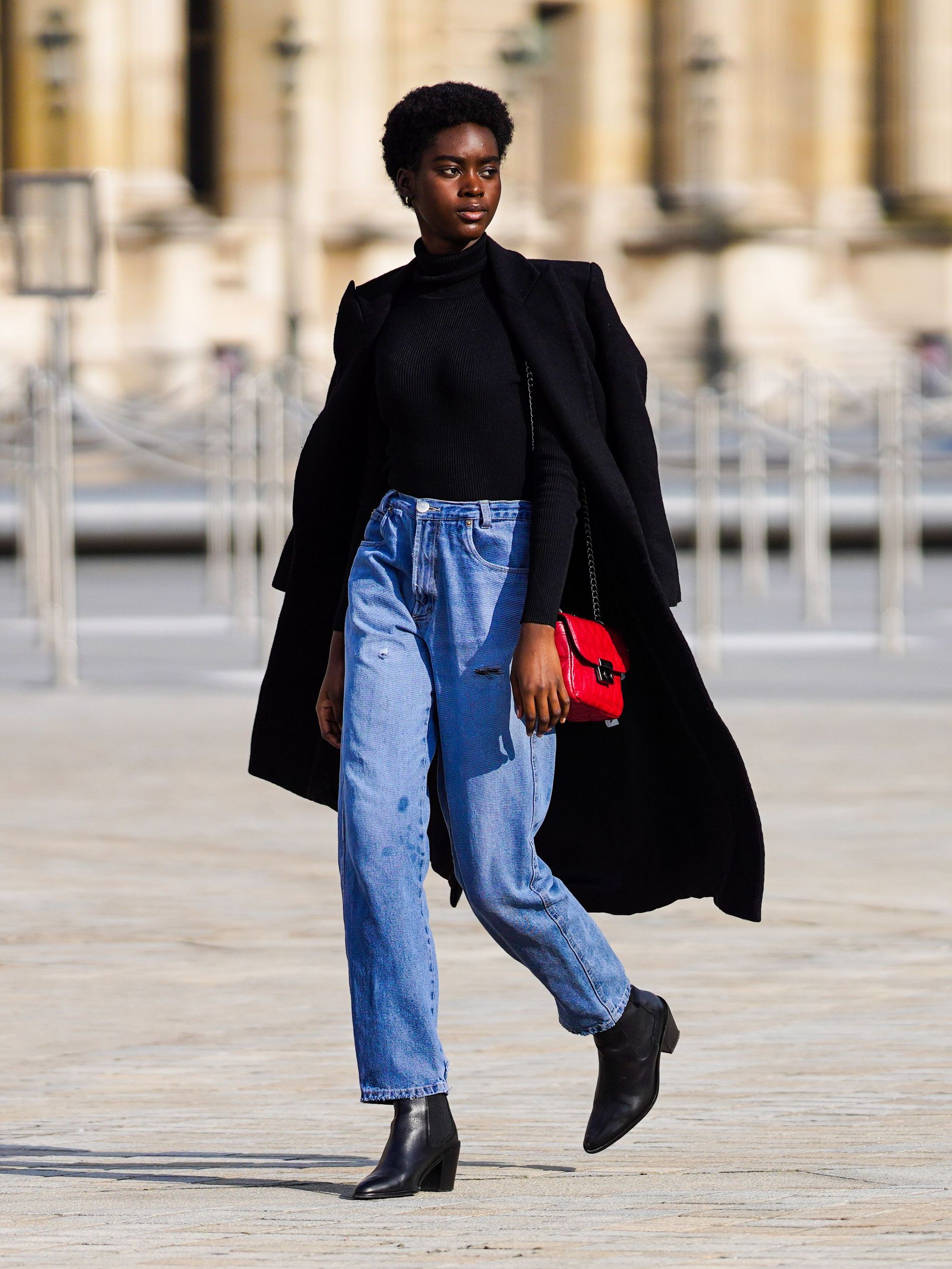 The classic, black coats pairs best with a colourful bag. Photo: Getty
The classic coat and the pop of colour pouch
The basic black coat is a timeless essential in any autumn wardrobe. Working with literally any outfit, it offers a certain dramatic flair in colder weather, but it can feel slightly 'uninspiring'. We suggest you up the ante with a burst of colour – like this sunshine piece from ByFar or Boyy's baby blue iteration that takes us seamlessly from day to night with a variety of different carrying options. Then there's the possibility of adding volume. Stand Studio's padded tote with a detachable cross body strap, is the essence of autumnal practicality.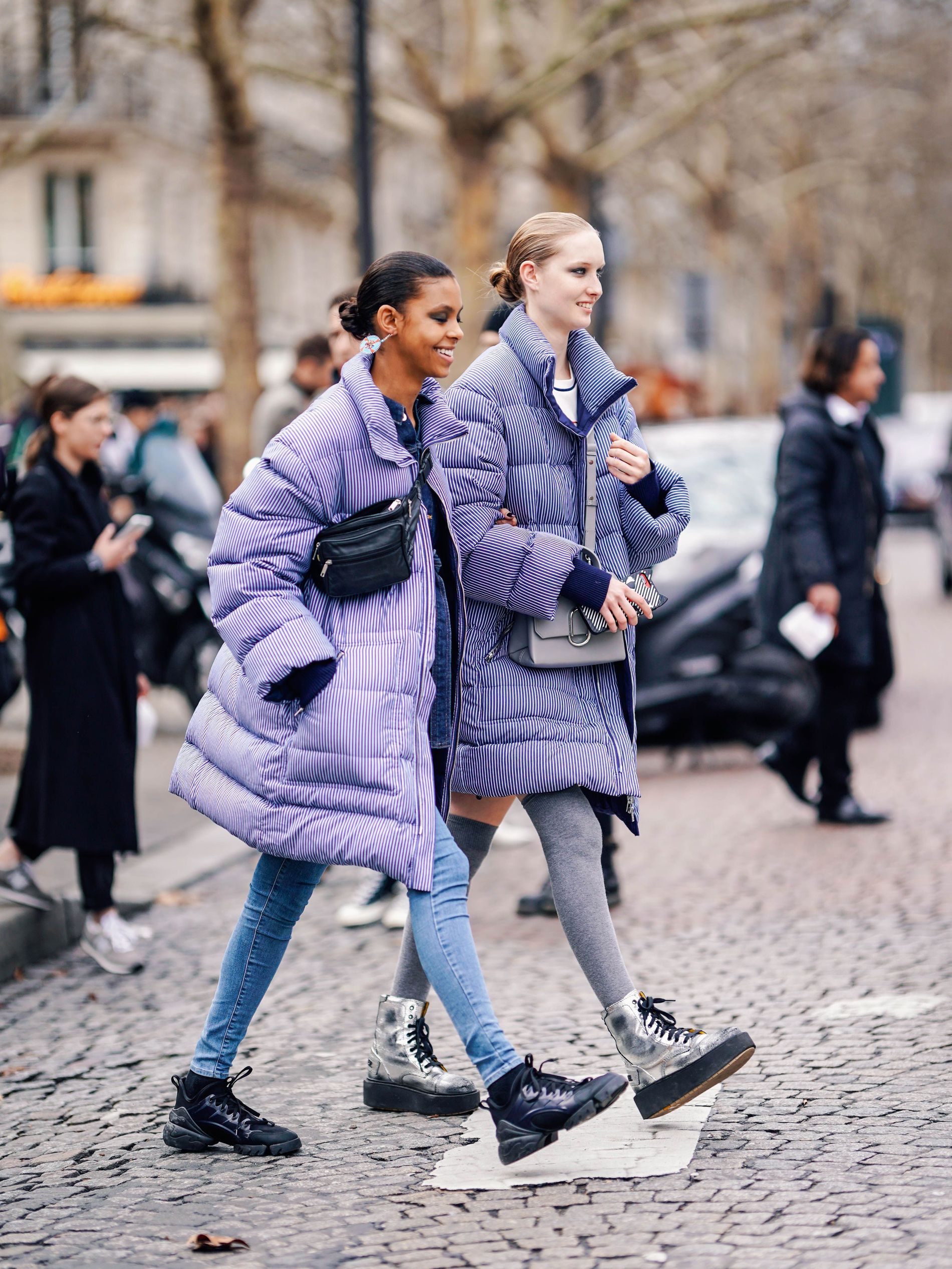 A crossbody bag works well with a puffy silhouette. Photo: Getty
The down jacket and the cross-body bag
Puffed up proportions are particularly favoured as temperatures drop. However, quilted coats can make carrying shoulder bags or handheld bags a real struggle. Opt for a care-free crossbody bag to make things a little easier, such as Bottega Veneta's more relaxed version of the classic padded cassette or JW Anderson's tangerine dream with an oversized chain detail. Or why not pair your down jacket with a matching silhouette? Reminding us of a soft and warm sleeping bag, Mads Nørgaard's sporty sack is the perfect hold-all, and once again it couldn't be easier to carry.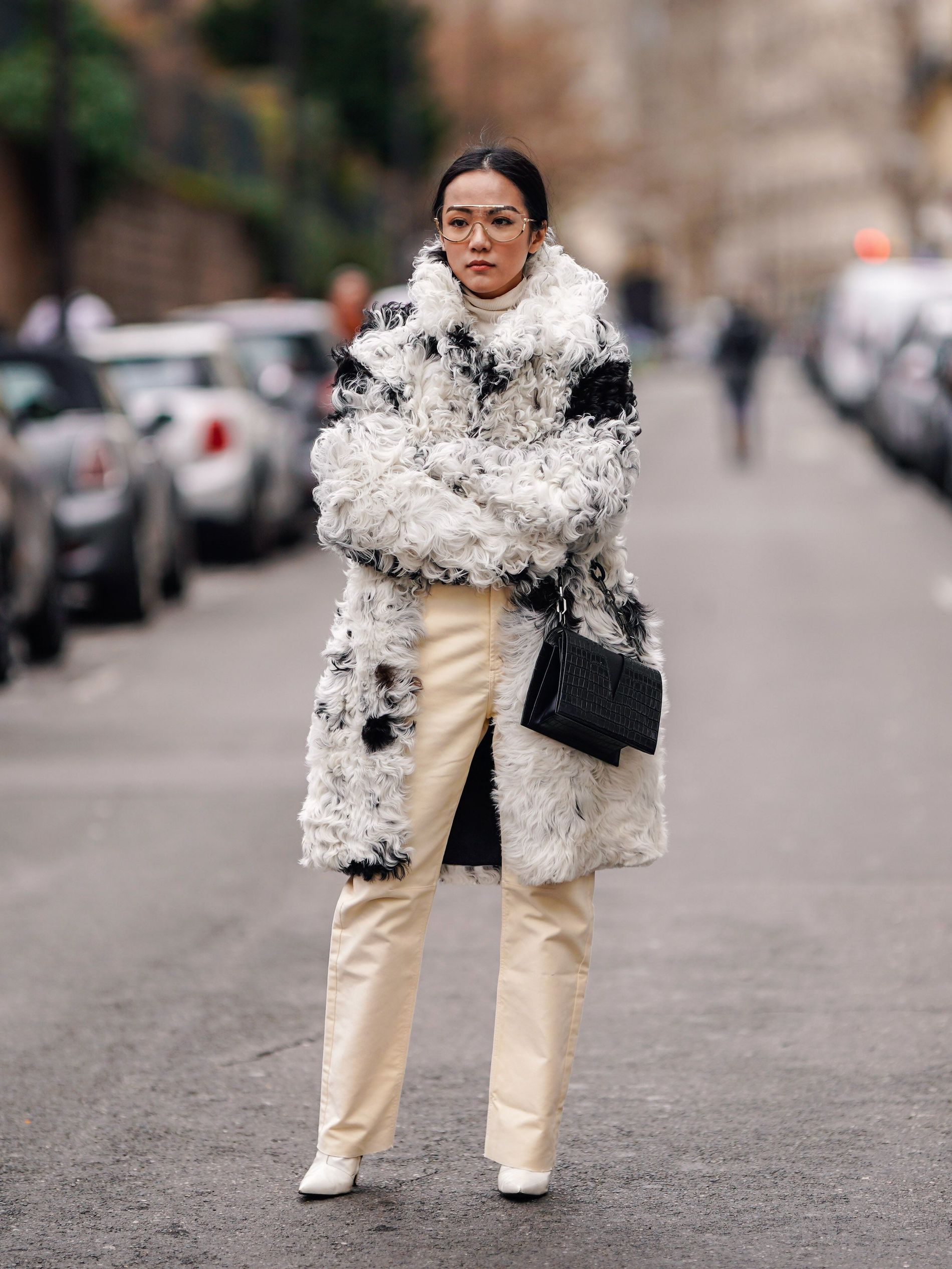 The fuzzy coat is a cold-weather essential for the upcoming season. Photo: Getty
The teddy coat and the textured tote
Swathe yourself in fuzzy fabrics to brace for the freezing weather ahead. The traditional teddy coat is an absolute essential, and the cocooning silhouette is best enjoyed in a caramel colour scheme. Paired perfectly with dark green, the hue is best carried through with this Balenciaga bag. Focus on adding texture when it comes to pairing with the teddy. A fuzzy bag for your fuzzy coat? Why not. With the option of three different straps, this Núnoo bag is extra practical for all of our upcoming bulky outfits.