For the past decade, the Swedish label has been creating tees that capture culturally-significant events
Remember those big news events; Trump becoming president, Brexit and Kim Kardashian breaking the internet with that Paper magazine cover? Well chances are Weekday has a t-shirt for that.
Every single week for the past decade, the Swedish brand has tops printed to reflect current events or pop culture topics that got people talking. The project is called aptly called 'Zeitgeist t-shirts'. When a new Zeitgeist tee drops it's available for one week either in shops or printed on-demand via the online store.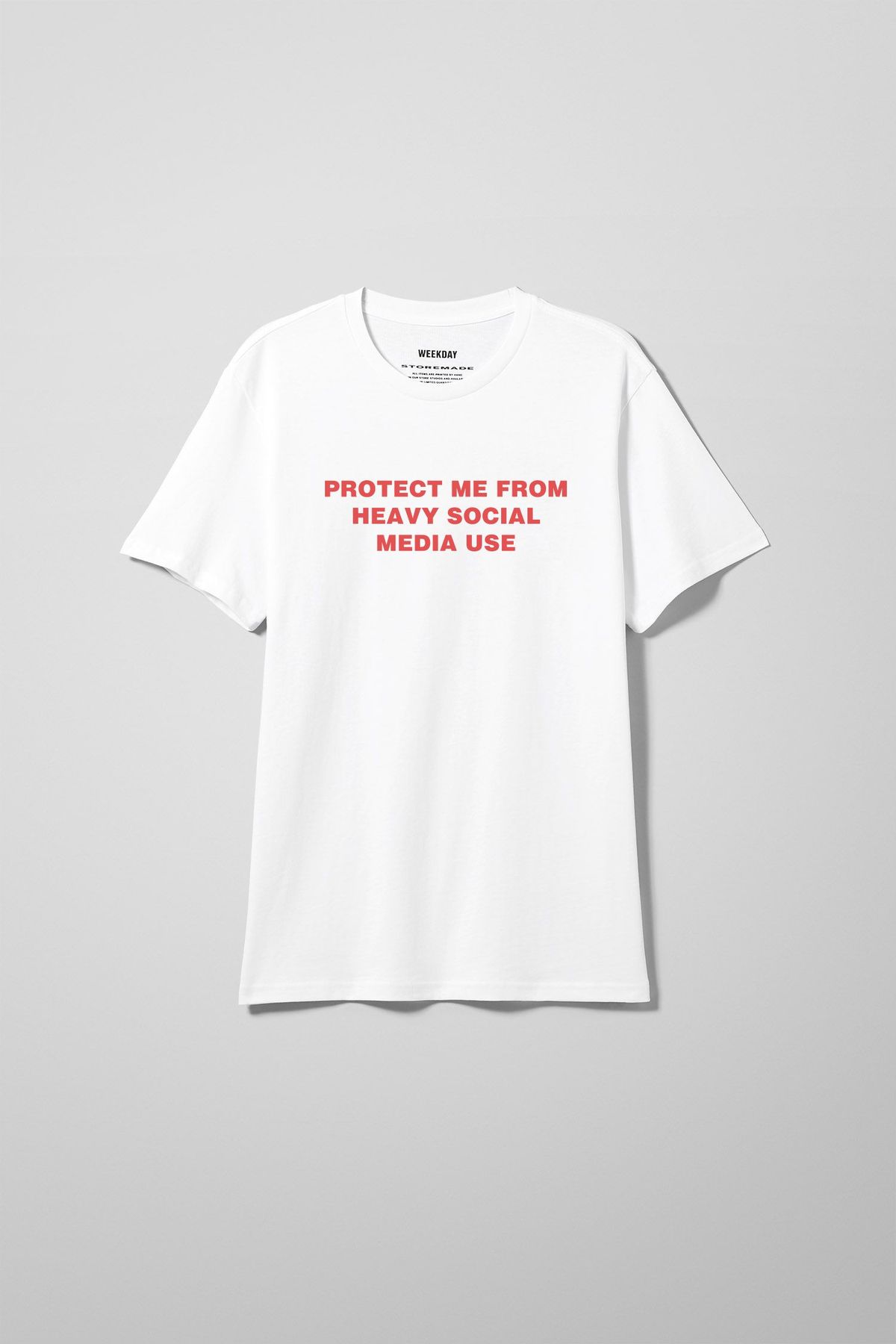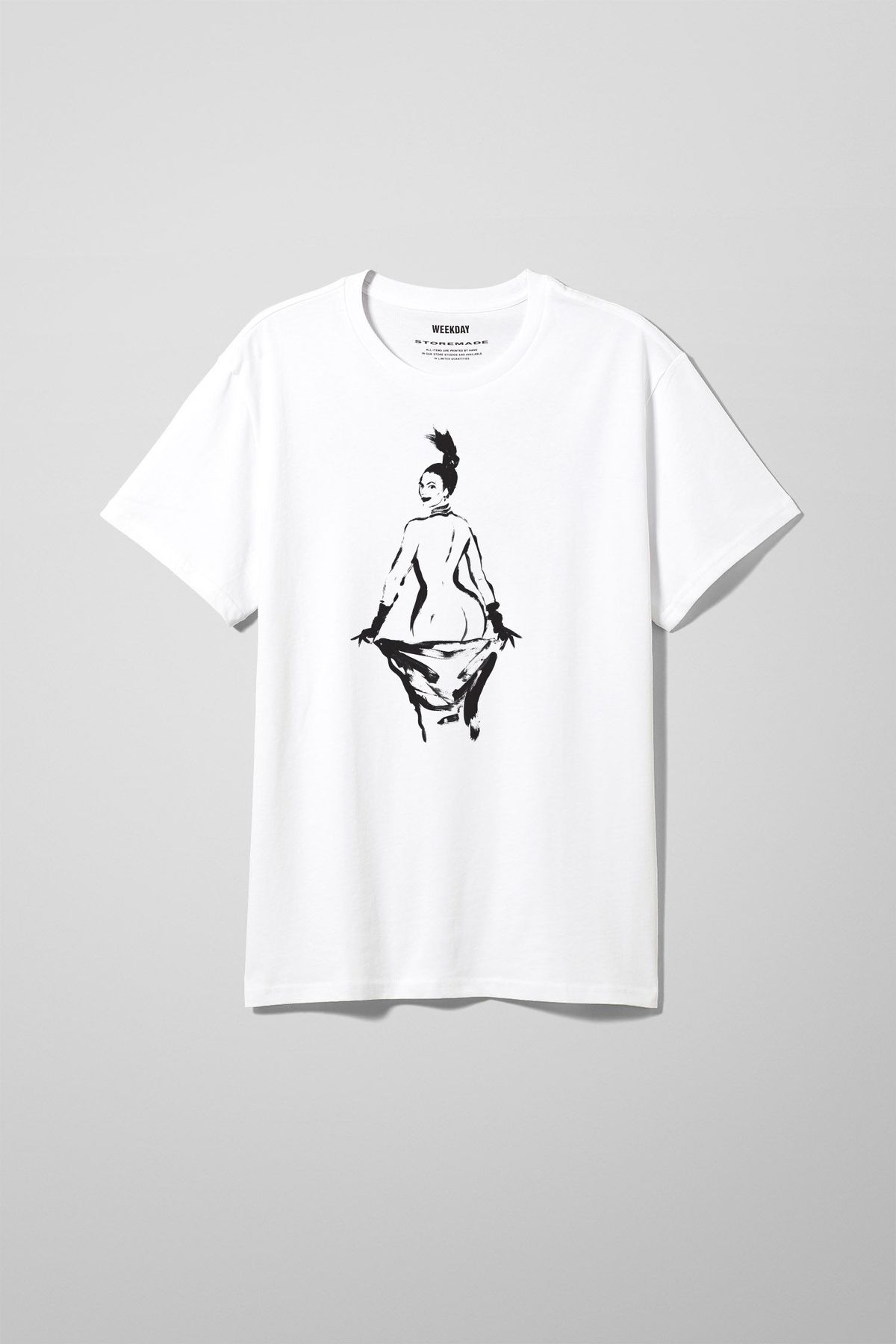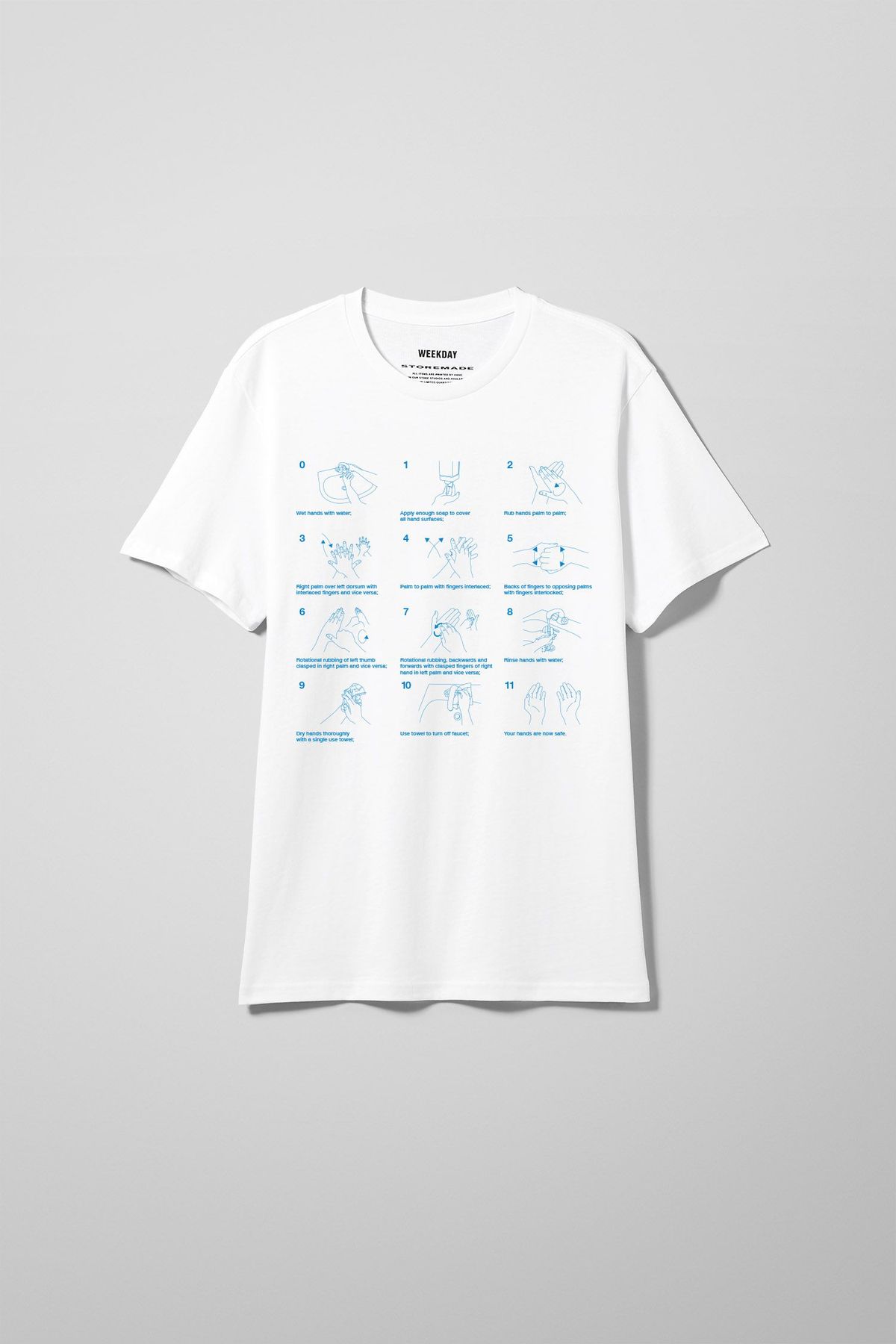 This year, the roll call has included a tee with Donald Trump's infamous "Thank you Kanye, very cool!" tweet to mark the rapper's Donda album release. One celebrated the end of Britney Spear's conservatorship with the words: "I'm with Britney <3". Another, nodded to the bombshell Oprah Winfrey interview with Harry and Meghan via the words "J'Adore Meghan" in bold upcase. While another simply said, "Niche internet micro celebrity" because, well, everyone is an internet celeb in 2021.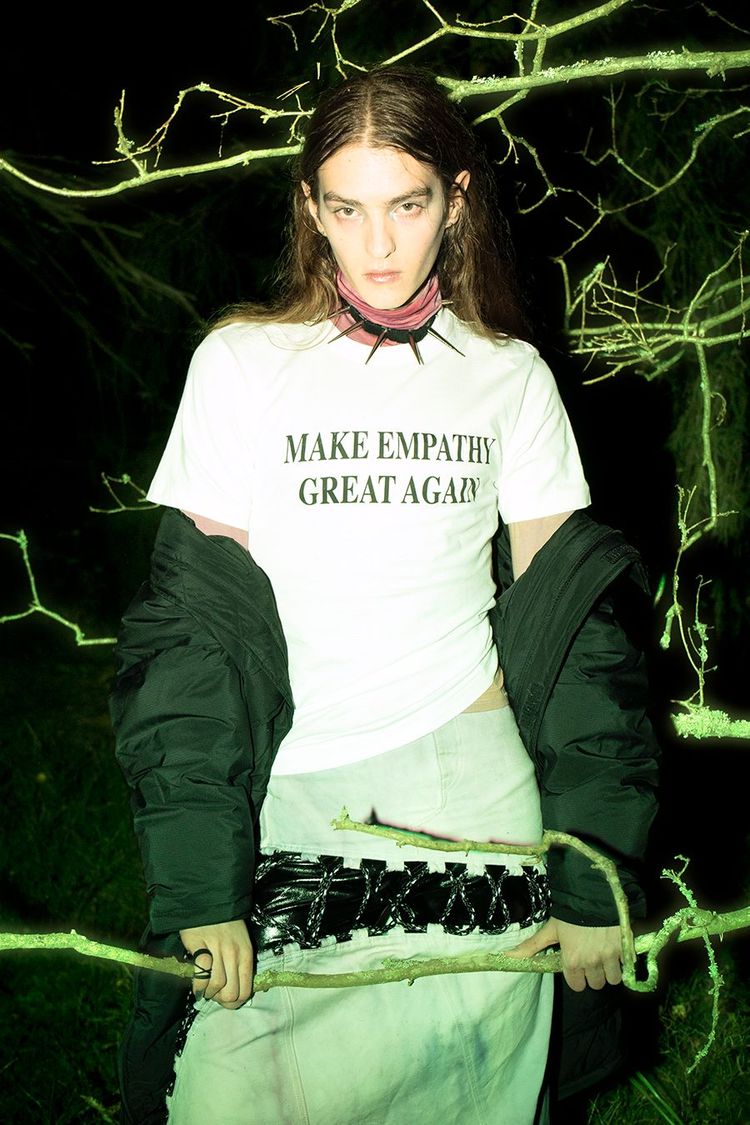 The 'Make Empathy Great Again' t-shirt from Weekday. Photo: Weekday
What started in 2011 as a fun project has now become a somewhat sartorial time capsule, with the brand set to mark the 10-year anniversary by putting the 500-odd tees into a specially designed box to preserve it for future generations. The box, which is constructed of stainless steel, is guaranteed to last for more than 3000 years and can protect its contents from temperatures up to 800°C.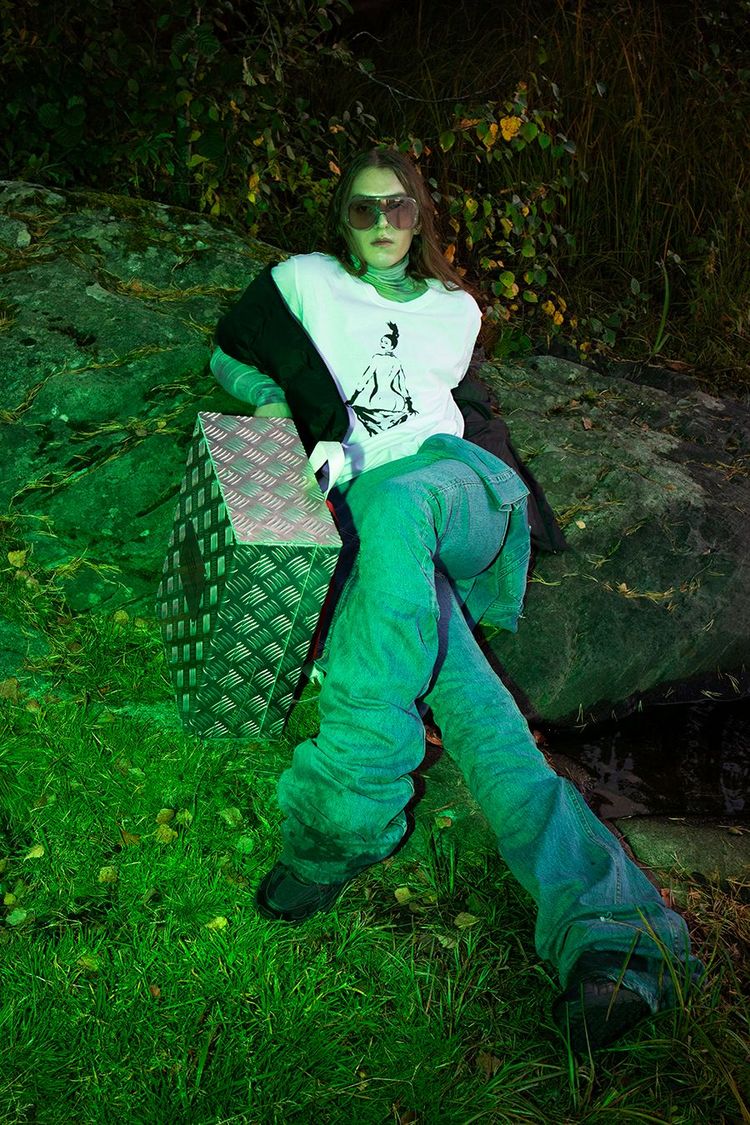 Photo: Weekday
"Weekday has always been obsessed with contemporary art and design and I couldn't imagine 10 years ago when I designed the first Zeitgeist t-shirt that it was the inception of something that would become such a big part of our brand." says Weekday's print design lead Annika Berger in a statement. And while the label are celebrating the hitting double digits, the team aren't stopping the culturally relevant messages and memes any time soon.
We can only imagine what future humans think when they pull out a tee asking them to "Protect me from heavy social media use".