In honour of Kim's "Kanye inspired" look our music expert Doris Daga decodes her outfit and the new album
Kim Kardashian is renown for her statement making outfits.
Her latest bold ensemble is head to toe (literally) Balenciaga, of which she shared a photo of on Instagram ahead of the Met Gala. She captioned her post with a knife emoji. Many think that the look may be a tribute to former husband Kanye West who is known for his love of masks both on the stage and off.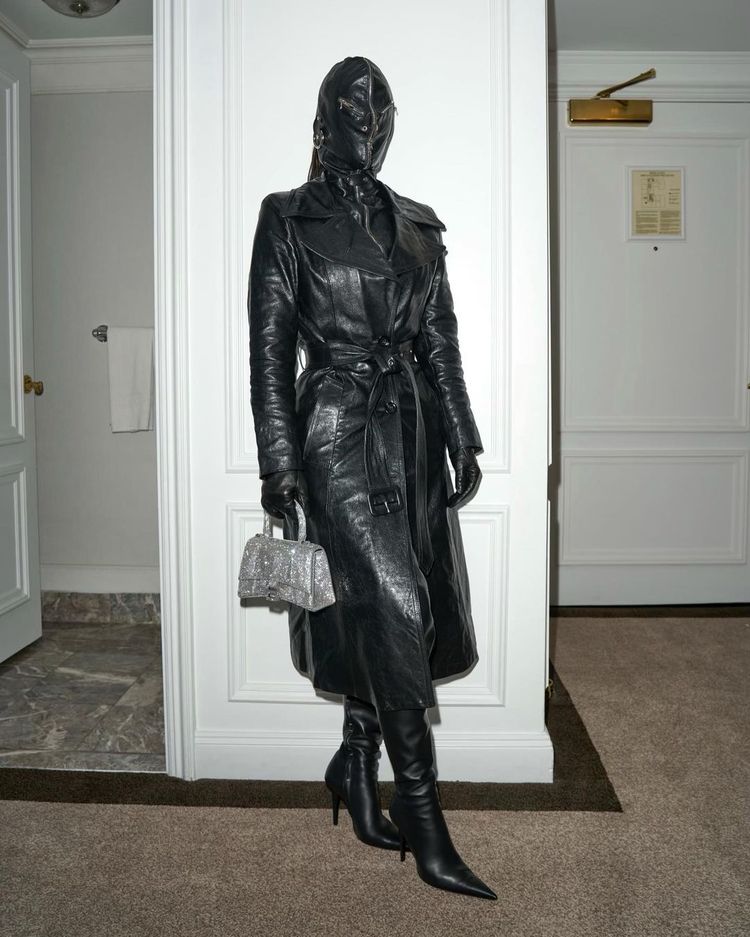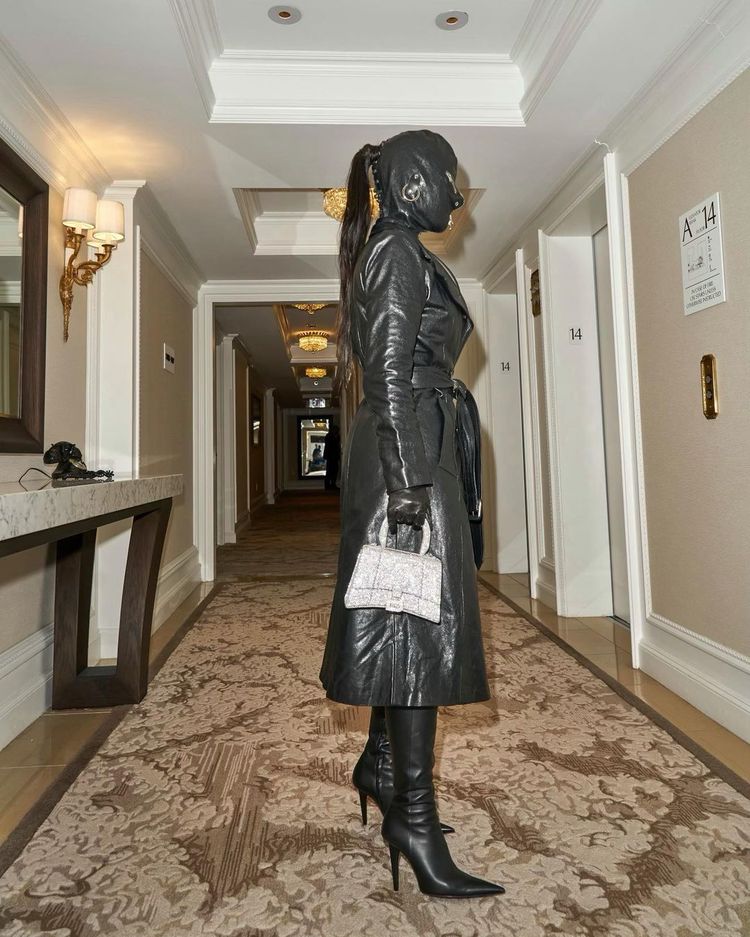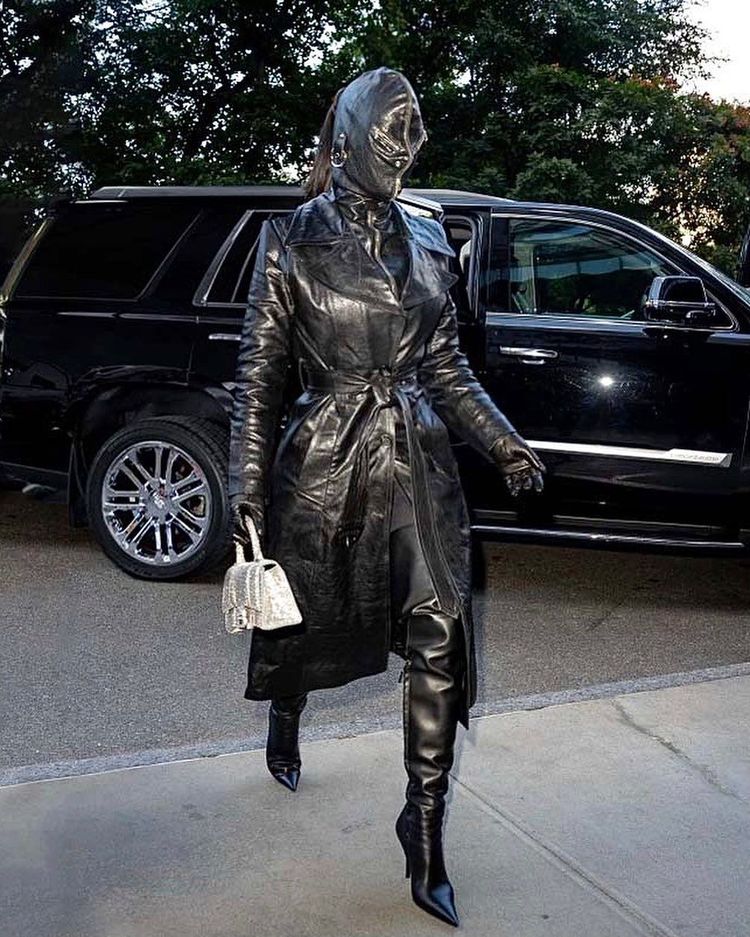 She recently surprised us all when she appeared on stage with Kanye, after months of speculation about their marriage, wearing a Balenciaga wedding dress at the Donda listening event. This led many to believe that they may be getting back together. Donda has been one of the most eagerly anticipated albums from the Chicago-born rapper.
So what do you need to know about Donda?
Kanye West released his 10th studio album, Donda, named after his late mother Dr. Donda C. West. The only thing I knew about Donda before going in to listen to it were two things: the first, that the release had been severely delayed and even rumoured that the record label released it without Kanye's consent, and the second was a study that claimed that 'Jesus' was uttered 339 times in total, meaning 3.1 'Jesus' a minute.
Donda has been the only thing anyone's been talking about, so when the album starts with the 'Donda Chant' it is reminiscent of the cultural chant that has stalked us since the rumoured release of this album. Although this is an exciting cultural moment for music, the album itself feels overshadowed by the media circus surrounding it. For example, Kanye lived inside Atlanta's Mercedes-Benz Stadium, which is giving us big Phantom of the Opera energy— while he simultaneously rebuilt his childhood Chicago home inside of the stadium. Where Kim appeared in the aforementioned wedding dress.
With 26 tracks in total, this is definitely what I would call 'a meal'. Compared to Kanye's previous releases, such as ye from 2018 and Jesus is King from 2019, which are 7 and 11 tracks respectively, Donda is a return to the formation of The Life of Pablo from 2016. After the first spin, it is clear that this is not an album in the traditional sense, but in true Kanye spirit, we've entered his mind— his dark, twisted fantasy, if you will.
Considering the album is one of the longest that I've ever listened to, it would be almost impossible to discuss every single track on the record, as they begin to flow into each other as you lose focus.
However, I believe that Kanye made this record for the true streamer generation, we're meant to pick our favourites and add them to our perfectly curated playlists. I am not certain this album is meant to be listened to in it's entirety in one sitting, it was honestly a big feat for a Gen Z'er like myself.
However, there are some highlights worth noting. The first song 'Jail' is a collaboration between Kanye and long-time friend Jay-Z. Now this is a great move, as their previous work together is some of the greatest that we've seen in music. It feels familiar. We're back in a sonic landscape which we've visited before. After that introduction, two of the standout tracks are 'Off the Grid' and 'Believe What I say', for the Ms. Lauryn Hill sample obviously. The big bonus points, however, go out to 'Hurricane'. It is the song that I've added to my own playlist, and it's worth listening to the 27 total tracks just to experience the Weeknd's climactic 'just don't let me down!' (thank me later).
Big points are deducted, however, for including both Marilyn Manson and DaBaby at the listening sessions, as well as on the track 'Jail pt. 2'. It is safe to say that this is the biggest skip of the album, for obvious reasons.
All in all, Donda, is a coming of age story. Throughout the past couple years, Kanye has been in the middle of a storm, from public breakdowns, a divorce, possibly running for president of the United States, to making a Christian gospel inspired hip-hop record— you name it. After my second listen, the length of the album might actually be reflecting his reignited love for rapping and music. Although the finished product feels, well, unfinished, Donda is the return of Kanye as we know him.
Listen to Donda: