Vogue Scandinavia's timepiece expert Kristian Haagen lists the best books to gift to a watch-lover this holiday season
All products featured on Vogue are independently selected by our editors. However, when you buy something through our retail links, we may earn an affiliate commission.
While the literature on wristwatches is not as popular as Harry Potter or any book by Dan Brown, it still has its avid readers. Maybe your loved one is one of these geeks and perhaps they would love to see a book on watches under the Christmas tree from you. We have selected the essential books that will both entertain and teach the readers new facts and leave them more knowledgeable once the last page is turned.
Moonwatch Only: The Ultimate Omega Speedmaster Guide by Gregoire Rossier and Anthony Marquie
Several books on the legendary Omega Speedmaster Moonwatch are on the market already. But there is only one Moonwatch Only book. And the title says it all: it is the only book concentrating on the Omega Speedmaster that you need to consider if you want to make your watch geeky friend(s) happy when he or she opens that very special gift on Christmas Eve. The 2017 edition not only marks the 60th anniversary of this important watch, it also contains updated features and additional historical information. A must-have for anyone who not only loves chronograph and moon landings. But a book of horological importance.
Anthony Marquie and G. Rossier
Moonwatch Only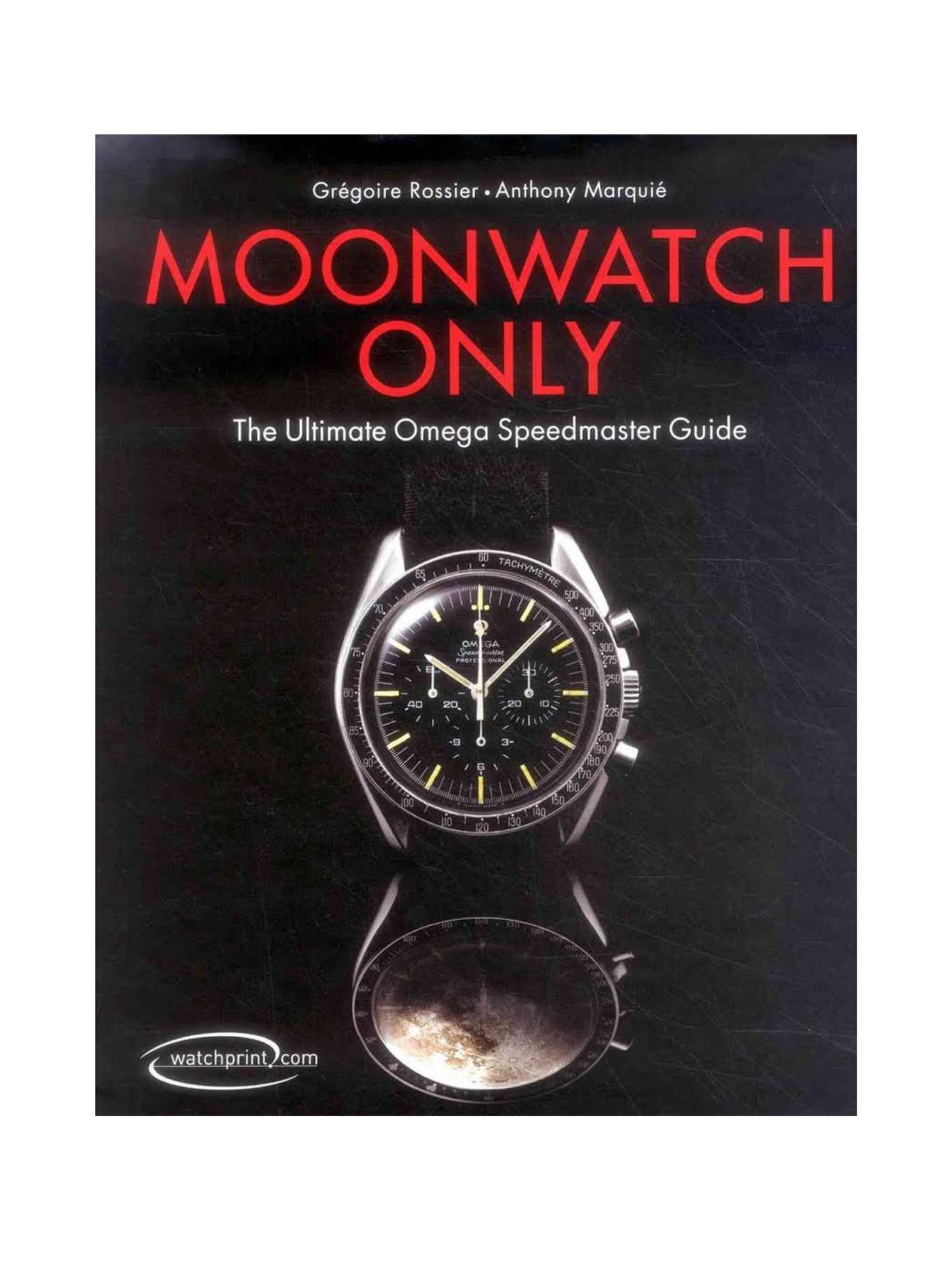 Watches: A Guide by Hodinkee
This 261-page book offers a deep dive into the history of some of the world's foremost names in watchmaking. The glossy pages are full of divers watches, chronographs, perpetual calendars and the legends who wore them. Written by some of the sharpest pens in the industry, Hodinkee offers a book or guide suited for anyone from the timepiece loving novice to the passionate collector who wants to know everything about watches and their relevance in today's world. A must-have in any bookshelves to complete your horological library, where the publisher's name alone gets a nod from your collector friends.
A guide by Hodinkee
Watches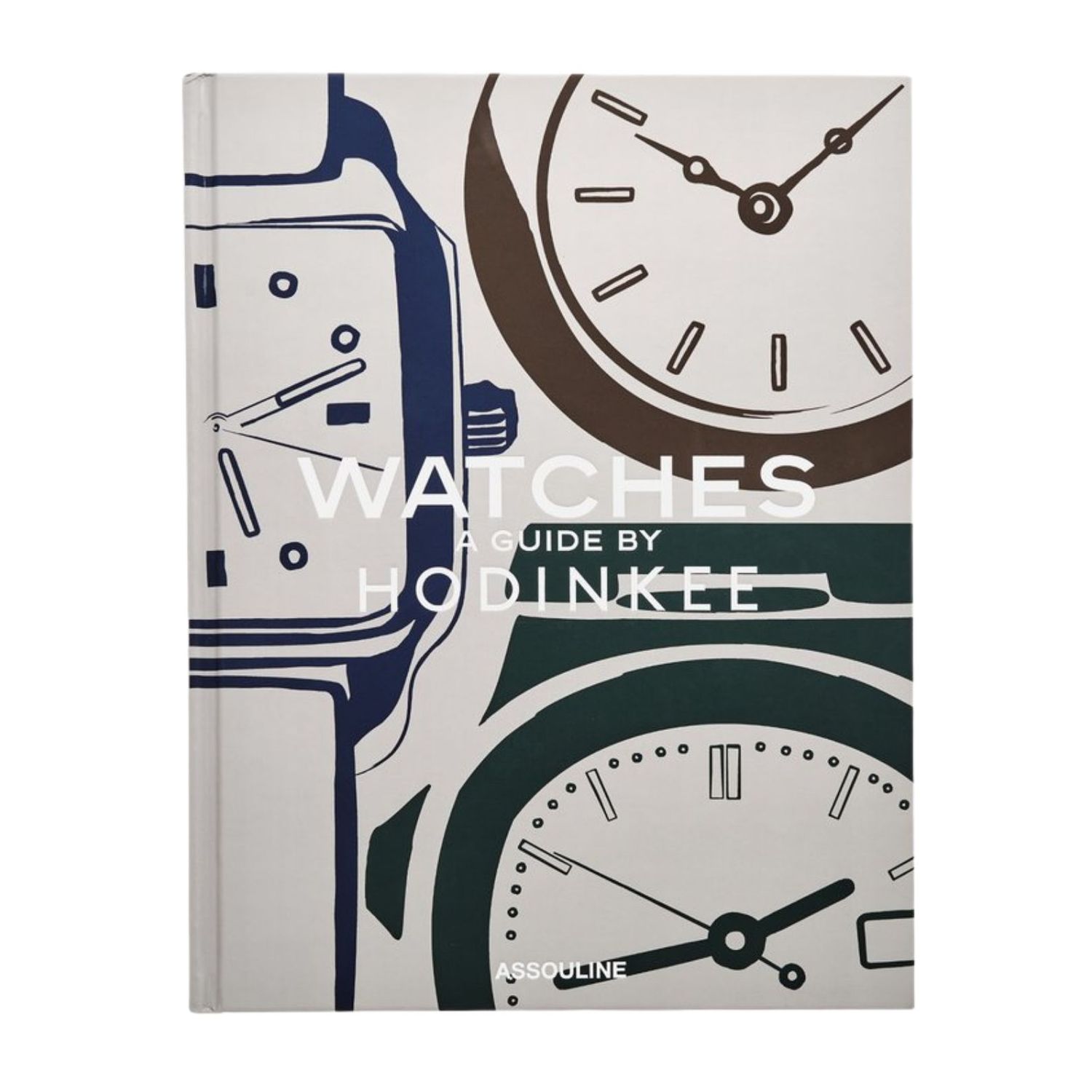 Watches: The impossible Collection by Nick Foulkes
If your better half deserves a book that demands a substantial Christmas tree, you should consider Watches: the Impossible Collection. It is a spectacular book with 100 of the most sought after timepieces of the twentieth century from Audemars Piguet, Blancpain, Jaeger-LeCoultre, Patek Philippe, Rolex, and Tag Heuer to mention just a few of the illustrious names. It is also a huge book measuring W 39.3 x L 47 x D 7 cm, weighing a little shy of ten kilos. But besides demanding a lot of gift wrapping paper, this book is well worth a read – and more than just one look. Prepare for a serious upgrade of your coffee table literature!
Assouline
The Impossible Collection of Watches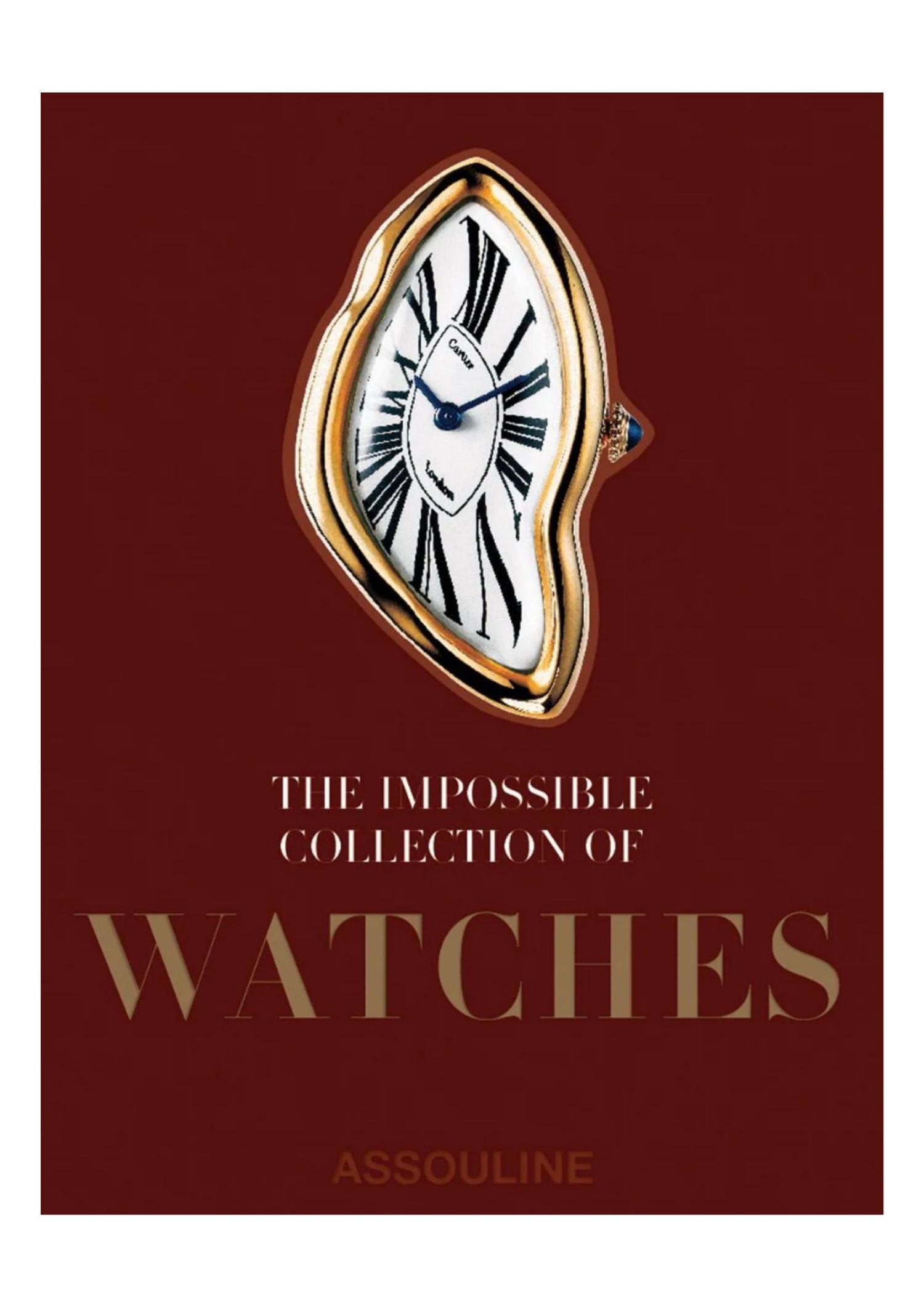 A Man and his Watch by Matt Hranek
Let me start by saying that this is a book I wish I wrote. It is not like any other watch related book. Instead, it offers a book that explains what watch collecting is all about: emotions. Each watch shown in A Man and his Watch is supported by the owners' personal story. The featured watches are full of scratches from daily wear, some even kept together by scotch tape and others not even fine mechanical timepieces but instead Casio G-Shocks. Obviously, the less watches that are dear to the owners. Bravo, Matt!
New Mags
A Man and His Watch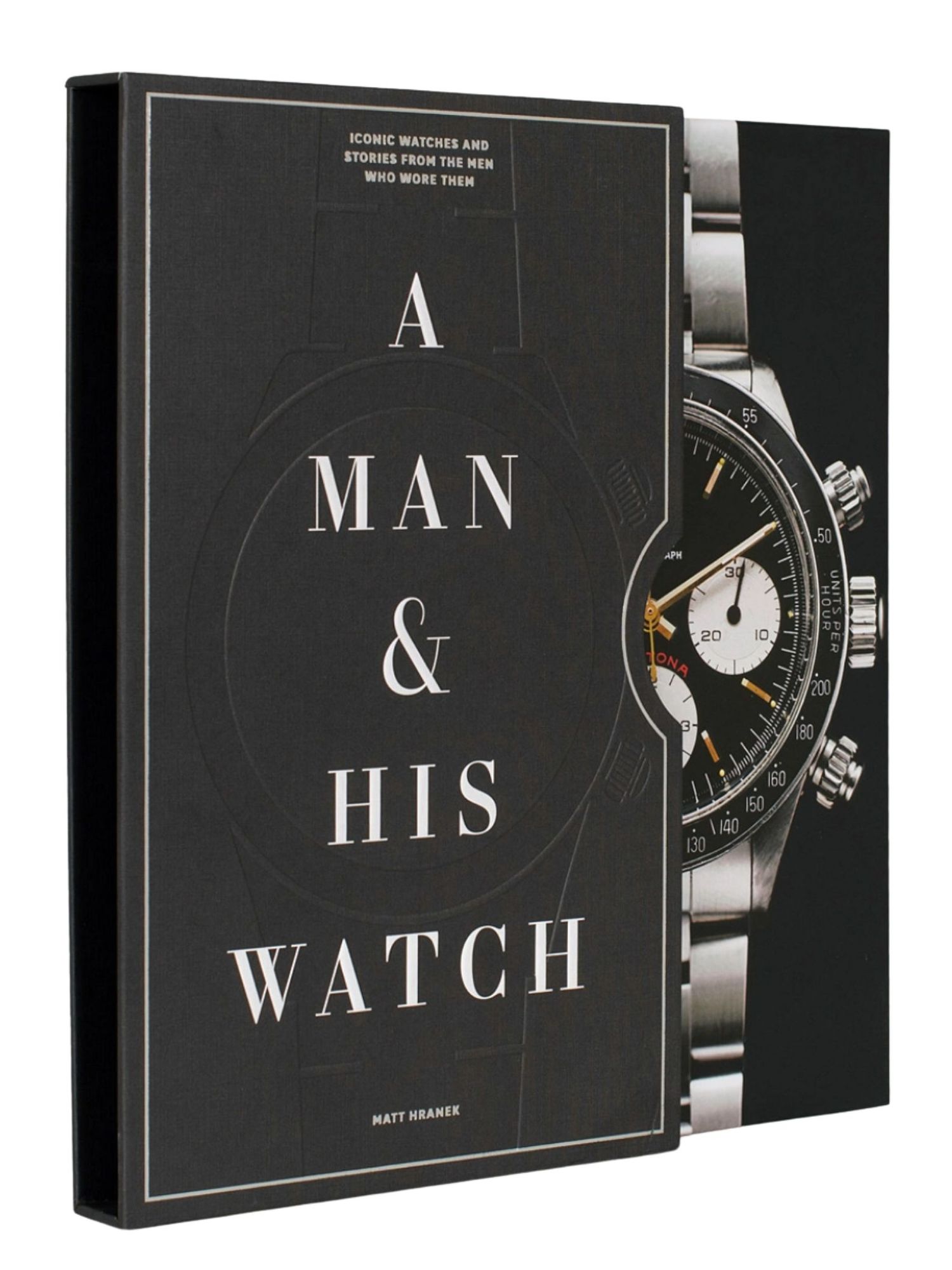 Hashtags & Watches III by Kristian Haagen
I did not write the aforementioned book. Instead, I recently published my third edition of Hashtags & Watches. This book reflects my love for photography, print and Instagram (the latter explains the square format). All pictures in this whopping 324 pages book are shot by yours truly and can be found on my Instagram account. Hashtags & Watches III can be enjoyed by the horological conessieur as well as inspire the budding collector. It contains watches from 59 brands, all shown alphabetically and accompanied by a detailed description of the pictured watch.
Kristian Haagen
Hashtags & Watches III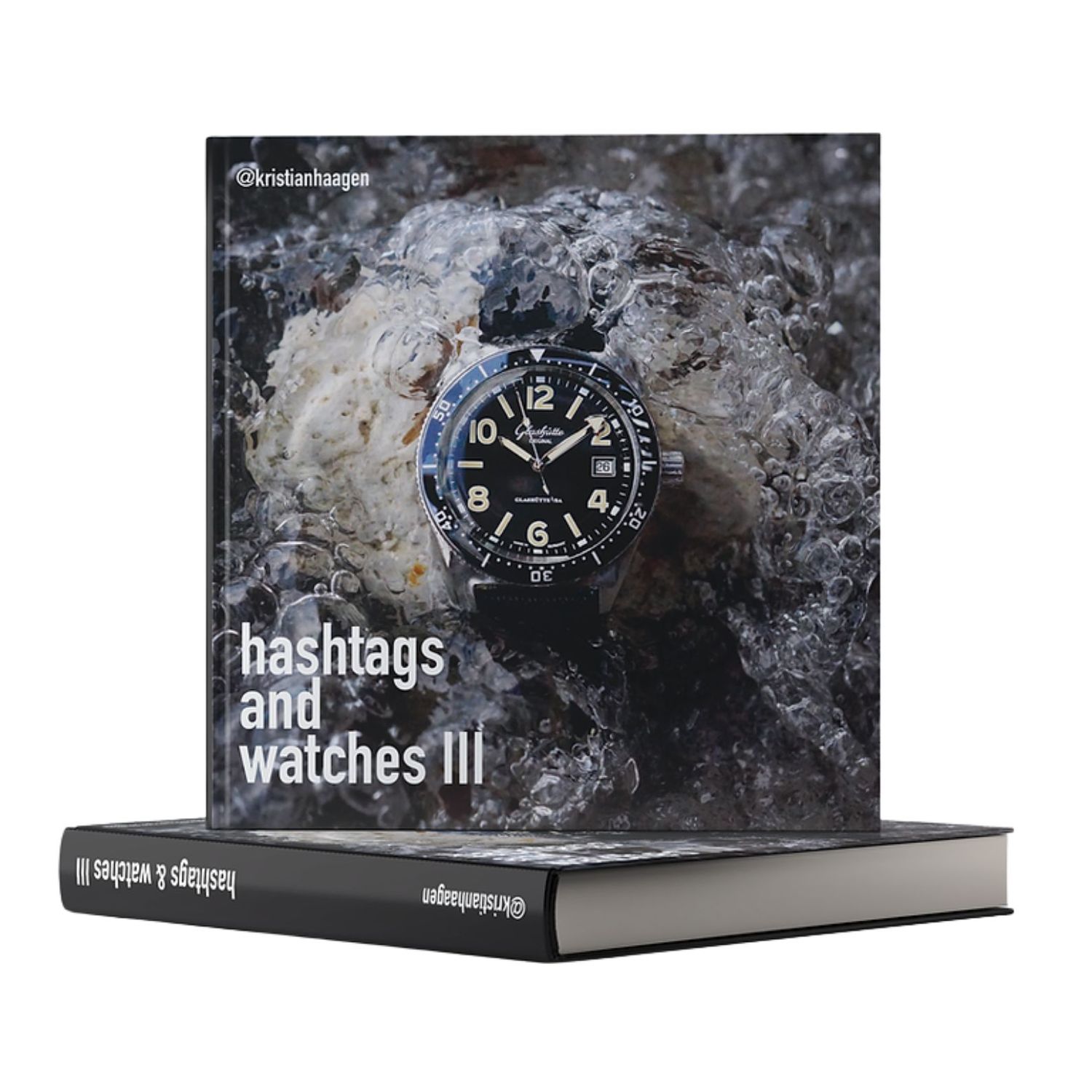 The Wristwatch Handbook: A Comprehensive Guide to Mechanical Wristwatches by Ryan Smith
Ryan Smith is a passionate watch geek. His love for watches is undeniable in this 352 pager. The Wristwatch Handbook starts at the epicentre of a renaissance, a place in the time between the Quartz revolution and the rise of the smartphone. From the multi-axis tourbillion, to the split-second chronograph, to the sidereal sky chart, The Wristwatch Handbook covers 90 of the World's leading brands. It is a must for all lovers of the endless stories that the horological world offers. After finishing this book, Smith promises that "the reader will be able to identify even the most exotic complication from across the room".
Ryan Schmidt
The Wristwatch Handbook: A Comprehensive Guide to Mechanical Wristwatches