Adorn your wrist with a dial in this post-pandemic pantone
All products featured on Vogue are independently selected by our editors. However, when you buy something through our retail links, we may earn an affiliate commission.
This digital article is your online accessory to the print edition of Vogue Scandinavia. We will continue to bring you the full experience of the magazine (and even more than you will get inside the issues) when you sign up for our online membership.

Investing in a classic watch in the ultimate way to meet your sustainable goals.
Many makers of fine timepieces in the valleys of Switzerland are now ensuring everything from their materials to their supply chains to the manufacturing processes are audited and offset, but a timeless piece that can be passed down from one generation to the next is ensuring circular fashion in its truest sense. And, with these beauties it's easy being green.
Rolex
Oyster Perpetual 36 Watch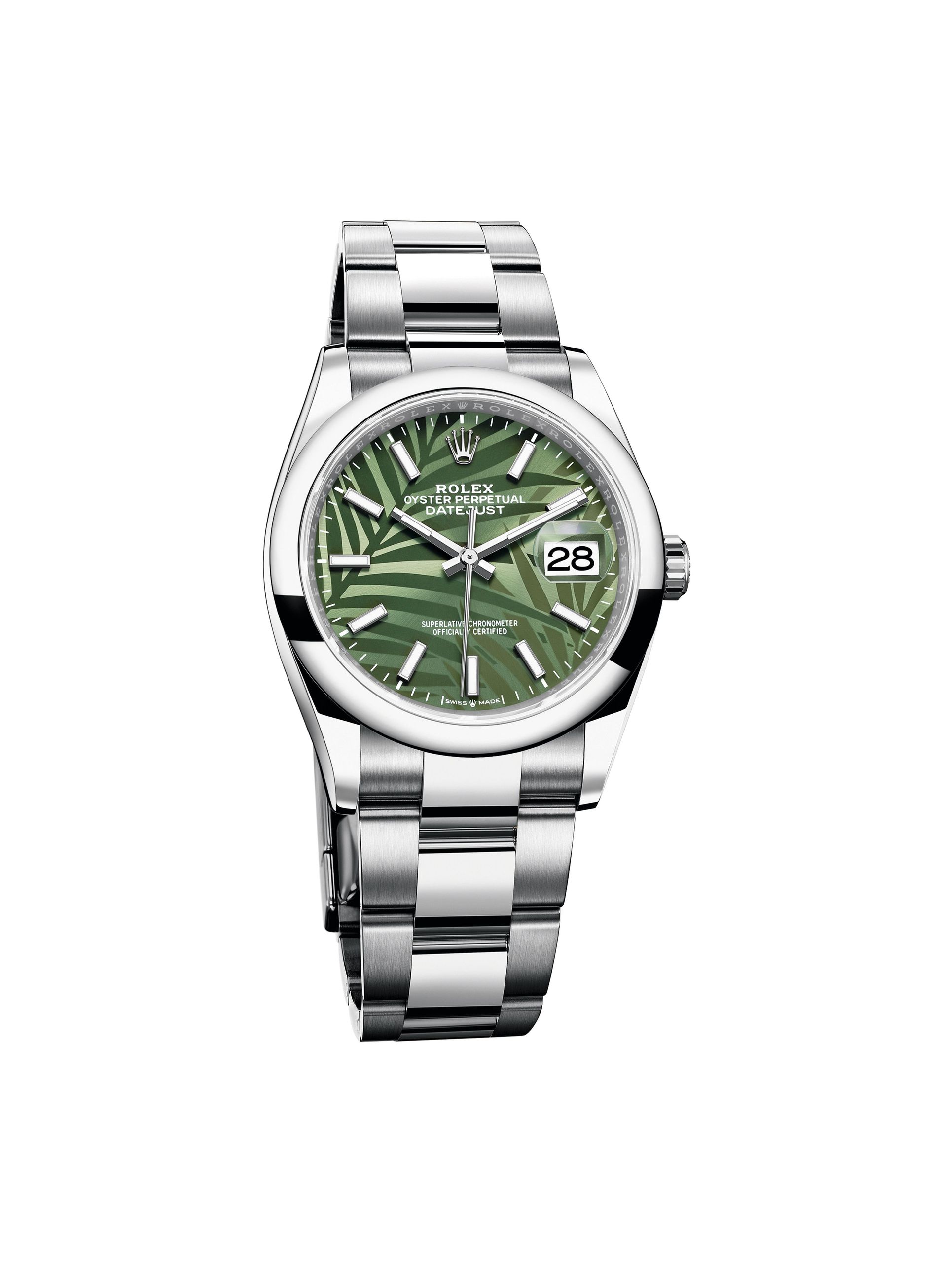 Rolex Oyster Perpetual Datejust 36
In 2021 Rolex introduced what they call "motif dials". One is inspired by the brand's hallmark fluted pattern while the other is inspired by nature and offering a dial with palm leaves motif. This Datejust in Oystersteel is a classic three-hander and date, fitted with a dial that takes you outside. Into the real world where Netflix and fast food are non-existing and fresh air, the sound of the wind in the palm trees by the ocean are the real, everyday heroes and heroines.