For our December-January playlist, change is on the mind. This change is incited by the young, hearing from the fresh voices of girl in red, PinkPantheress and Cy
This Sunday, Vogue Scandinavia published its December-January issue, with iconic up and coming supermodel Malaika Holmén on the cover. As always, we have created a sonic story to accompany the issue, and this time around the focus was on change, particularly the one spurred on by the young.
The soundtrack celebrates the voices of a now, the ones who have ushered in a new era in music with their honesty, rawness and, of course, beautiful tones. From the everlasting impact of Lorde, the new it-girl PinkPantheress, Norwegian phenomenon girl in red, to the debut of Swedish pop shooting-star Cy.
We also, however, hear from the voice of the young in the past, such as Billie Holiday, New Order, Cocteau Twins and The Cure, all of which encompass the sound of change, both societal and sonic. As we begin to enter a new year and reflect on the past, I have found myself more than ever embracing the turmoil in which we are all a part of, and how, one way or another, we'll find our way back to where we used to be — hopefully, somewhere, a little ahead.
Vogue Scandinavia
Malaika Holmén - Dec-Jan Issue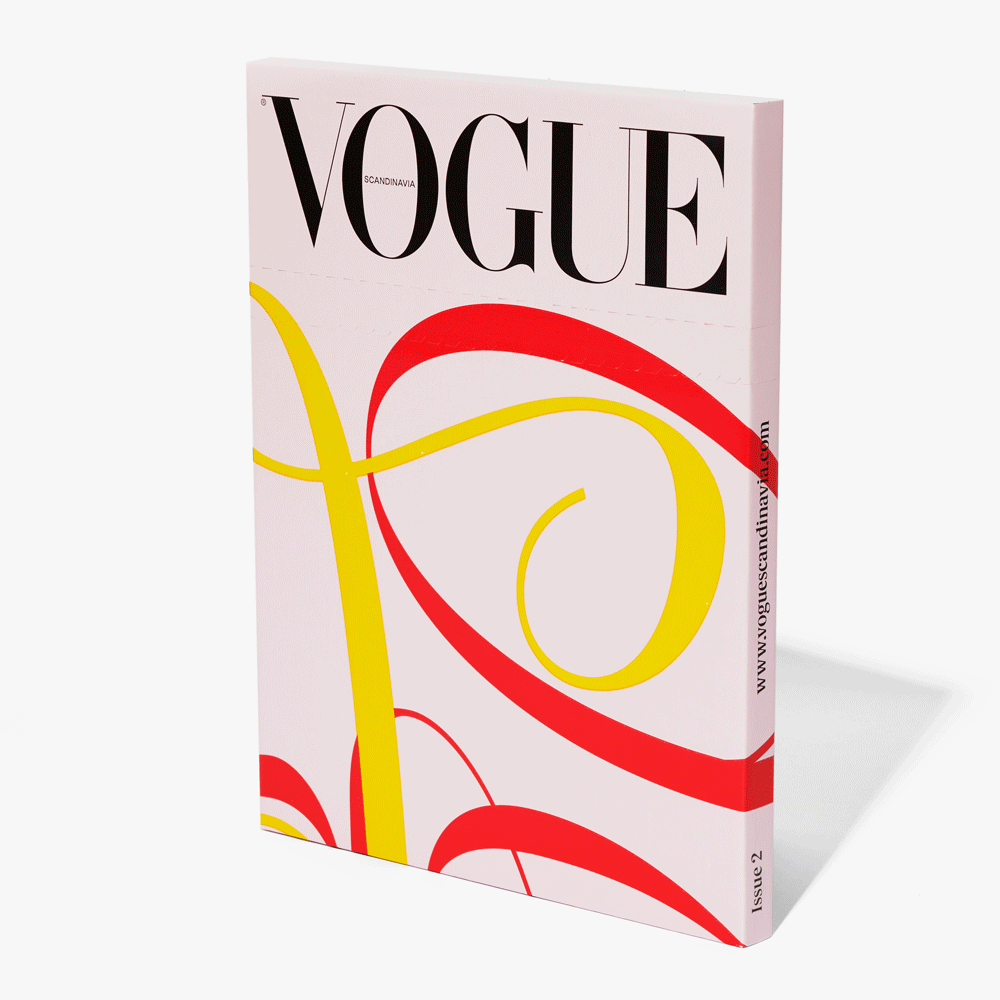 This is the time not to lose hope and to turn to the arts to understand that we've been here before and will move forward once again. The same way Billie Holiday still stands as a beacon of a cultural revolution, girl in red (who fills the pages of the December-January issue) stands at the frontier of an emotional revolution, changing our perception of mental health, sexuality and identity through music.
Our December-January issue acts as the bridge into a new time, where our key pillars of values, like gender identity, diversity, sustainability, and our appreciation for nature, are embraced in every aspect of society.
Music is one of the foremost tools to sustain this understanding, with the next generation of pop kids screaming at the top of their lungs for change, from the subtlest strum of a guitar to the loudest, boldest kick drum. This issue is a comment on the trials and tribulations of being alive today, while also stirring the most amount of hope for our culture, touching the soul of every reader, in a time when we need it most.