With countless campaigns and enviable editorials under her belt, Swedish supermodel-in-the-making Malaika Holmén is the new face of Scandinavian fashion. With her first Vogue cover (this one), in which she appears dressed only in menswear, Malaika is blazing a trail for a new generation of Nordic models
For most models, a chance encounter with a scout at an airport or a coffee shop may be the life-changing moment that launches their career. They dream of being plucked from obscurity and splashed on a cover or handed a major campaign. For Malaika Holmén, it was never if, but when.
Born in Gothenburg to a father who was adopted from Liberia and grew up in Tanzania and Sweden, and a Somali mother – also a model – Holmén doesn't even remember the first time she was asked to model. It has been a constant question, posed throughout her life. Her poreless skin, short bob hair, and towering height meant it was only a matter of time before she took those first steps on the runway. "People have always seen it in me, I've been told it a lot... Like all the time. But if you don't see it in yourself...?" she trails off.
Now, after a five-year hiatus from an industry that has never stopped calling, Holmén belongs to a new crop of Scandinavian models. Alongside the likes of Denmark's Mona Tougaard, Norway's Kaya Wilkins and Sweden's Ifrah Qaasim, Holmén is redefining the Scandinavian supermodel. Holmén began modeling at 15, whilst still at school in Gothenburg, but quit the industry six years later at 21.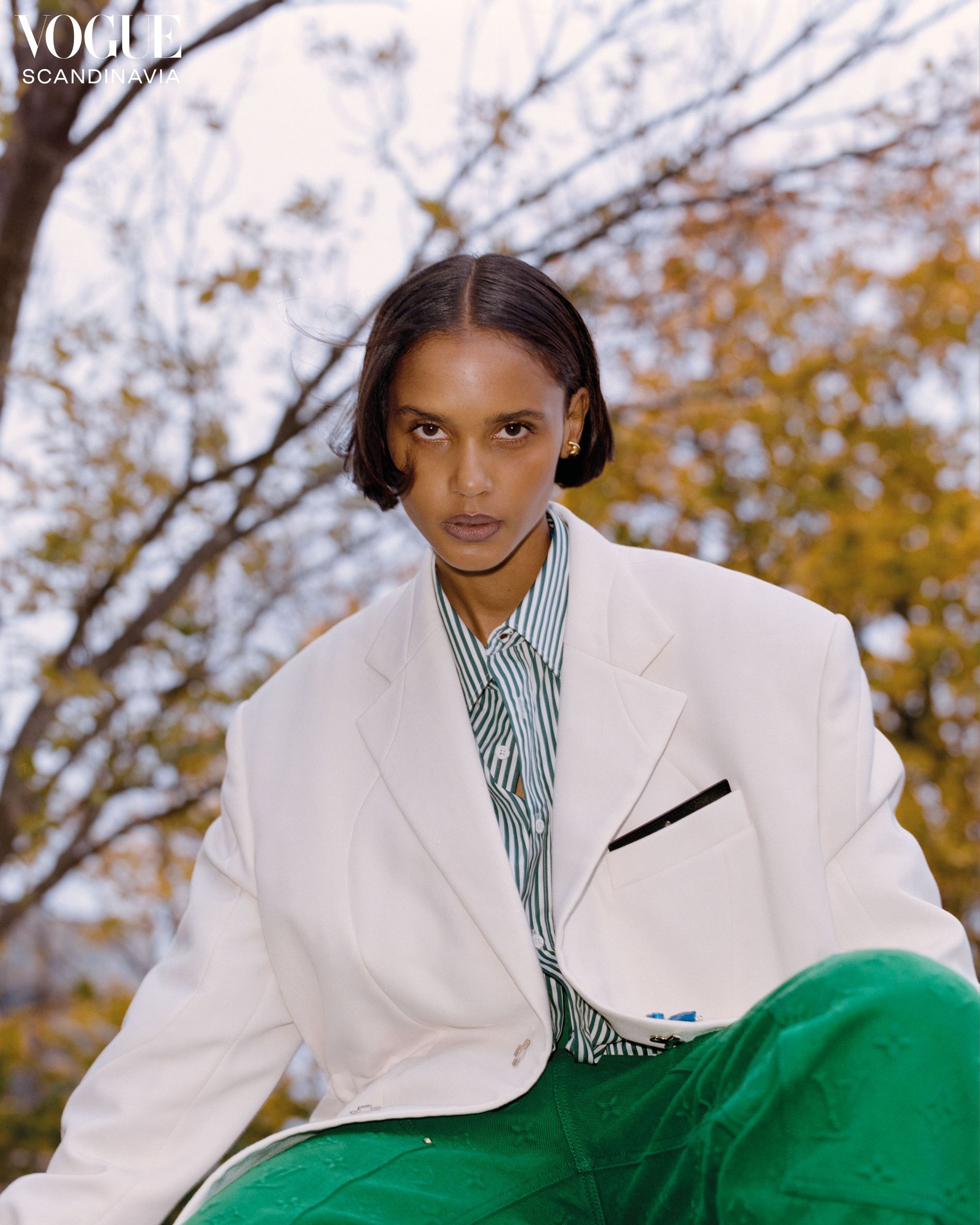 Jacket, €3,700, Shirt, price on request, Trousers, €1,700. All Louis Vuitton Menswear. Ear cuff, €170. Louis Abel. Photo: Benjamin Alexander Huseby