The creative brainchild of Danish artist Lulu Kaalund, an unmissable new installation 'Sea Untitled' is "a crazy birthday cake" celebrating one year of Soho House Copenhagen
"A boat is an interesting canvas," says Lulu Kaalund, the 34-year-old Danish chef-turned-artist renowned for her experimental crochet works, "and also kind of a statement." Kaalund is referring to 'Sea Untitled', an installation unveiled today in Copenhagen – coinciding with the kick-off of the city's esteemed Chart Art Fair. Taking her experimental and unexpected methods with yarn to a new realm, Kaalund's woven works envelope the structure from the main deck to the wheelhouse.
It's definitely a statement, but there's meaning behind the madness. 'Sea Untitled' is docked outside Soho House Copenhagen, in a nod to the building's history as a former Danish customs house and ferry terminal – as well as Denmark's deep nautical connections throughout its national culture. "Many boats are docked along the harbour front by Soho House," says Kaalund, "so 'Sea Untitled' is just docked there with its peers and only makes a spectacle with its wild outfit, living up the party," she says.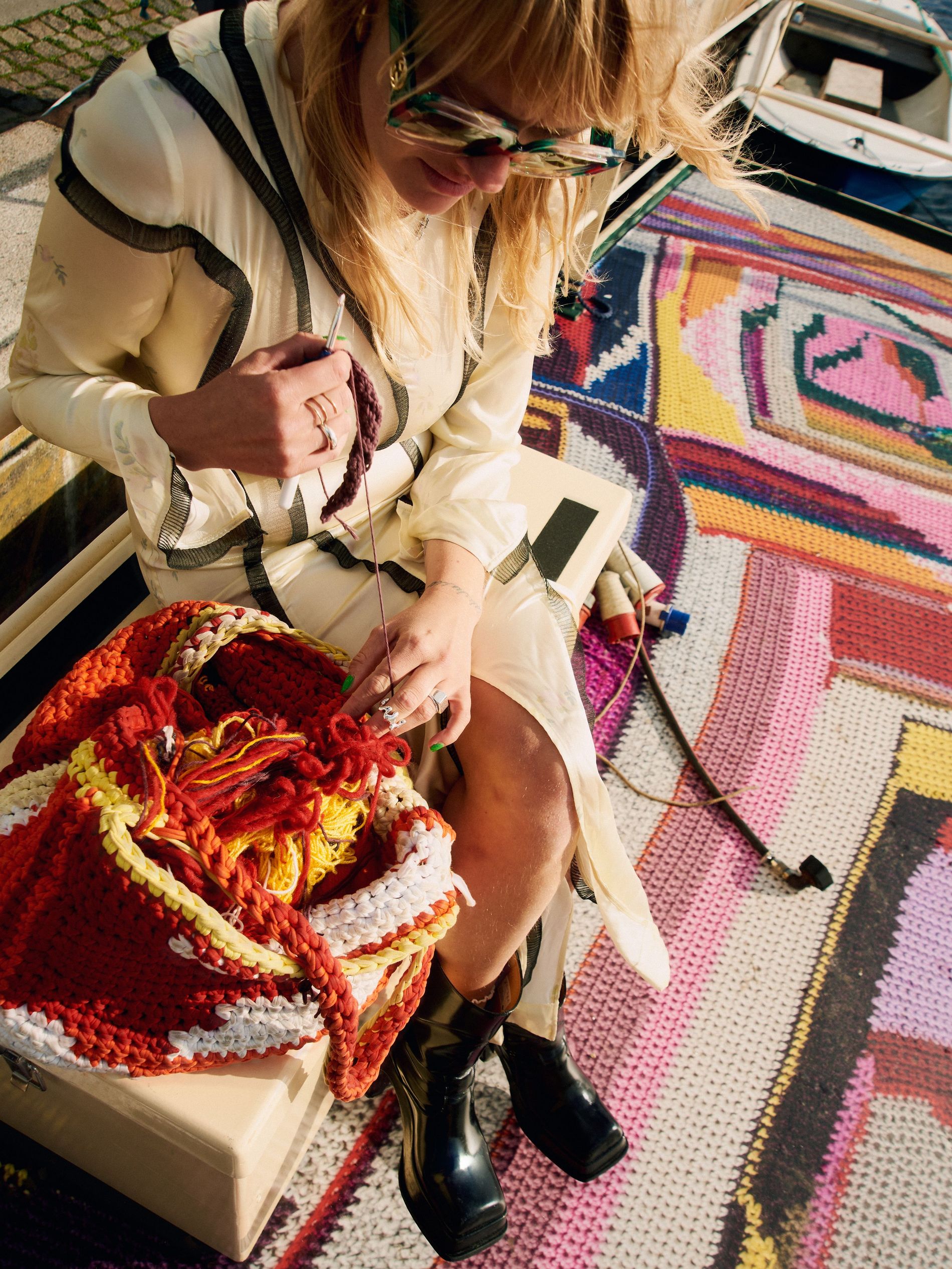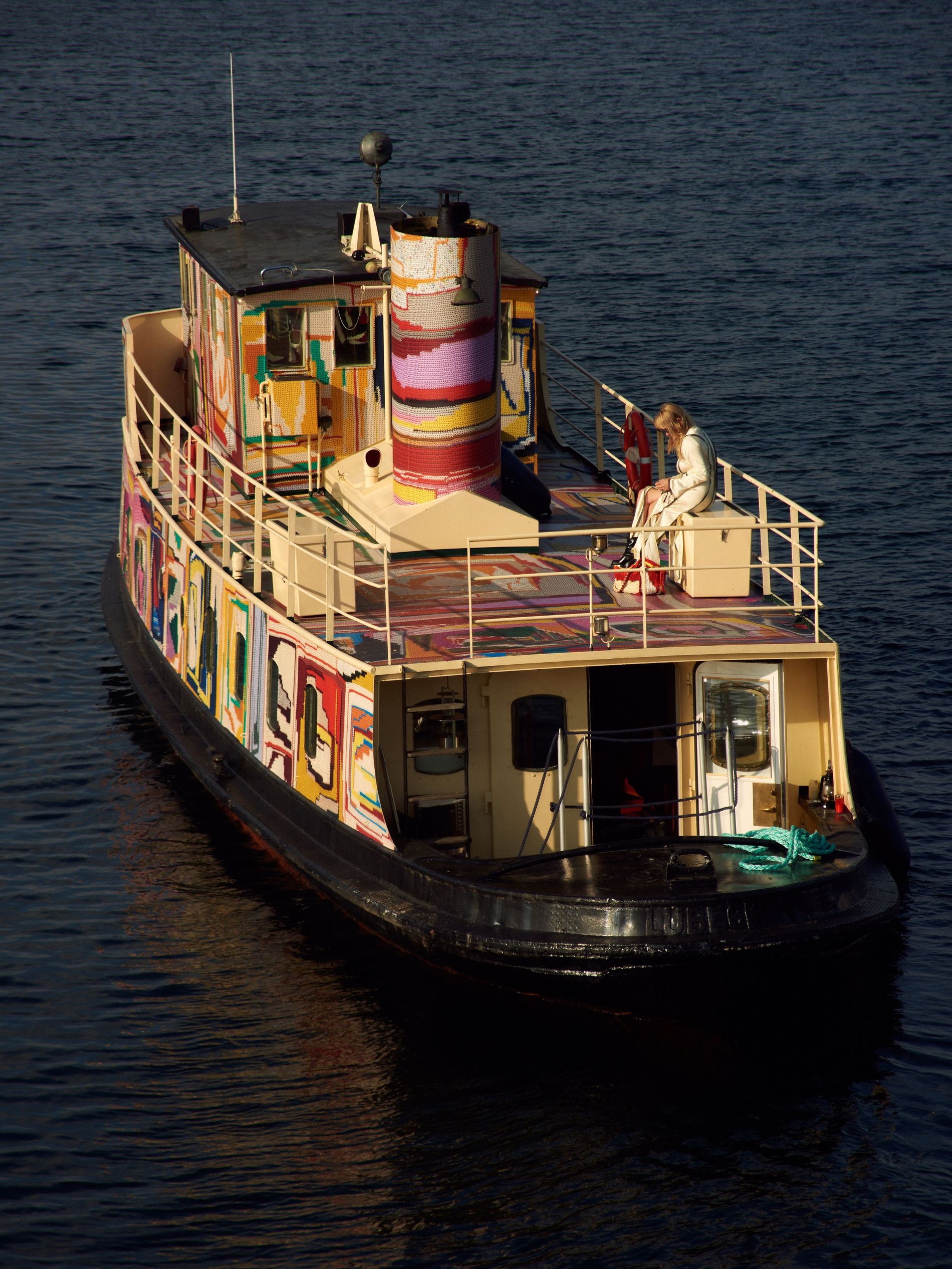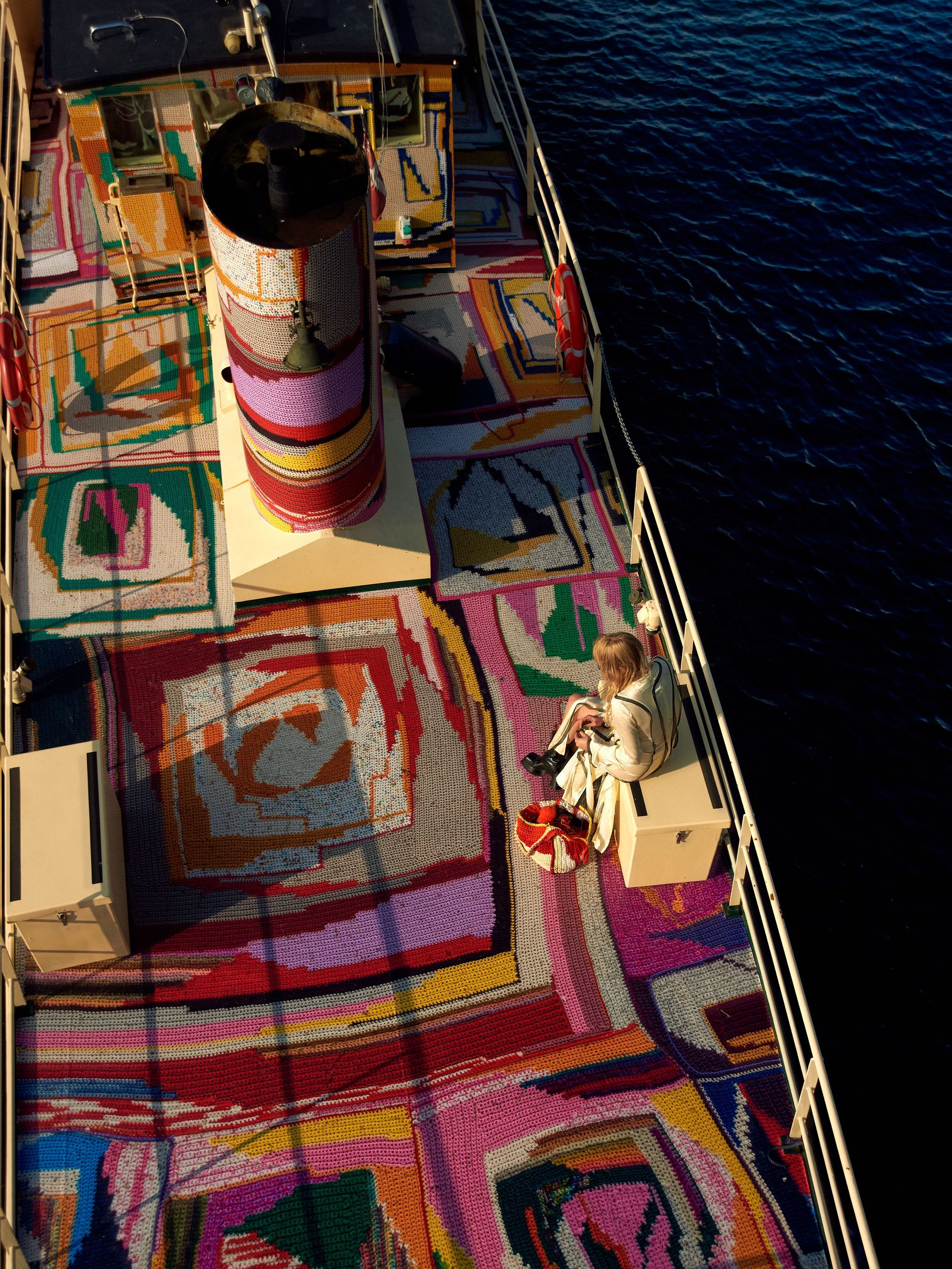 And it really is a party – with the unveiling of the installation marking one year since Soho House opened its doors in the Danish capital. "It's like a crazy birthday cake," Kaalund says, "and I've never turned down the opportunity to make an extravagant cake."
Brought to life with support from Copenhagen-based art agency Creator Projects and V1 Gallery, 'Sea Untitled' will be docked throughout the duration of Chart Art Fair, setting the scene for a range of first anniversary celebrations, including live jazz music, a photo booth, and, fittingly, a Danish crochet workshop.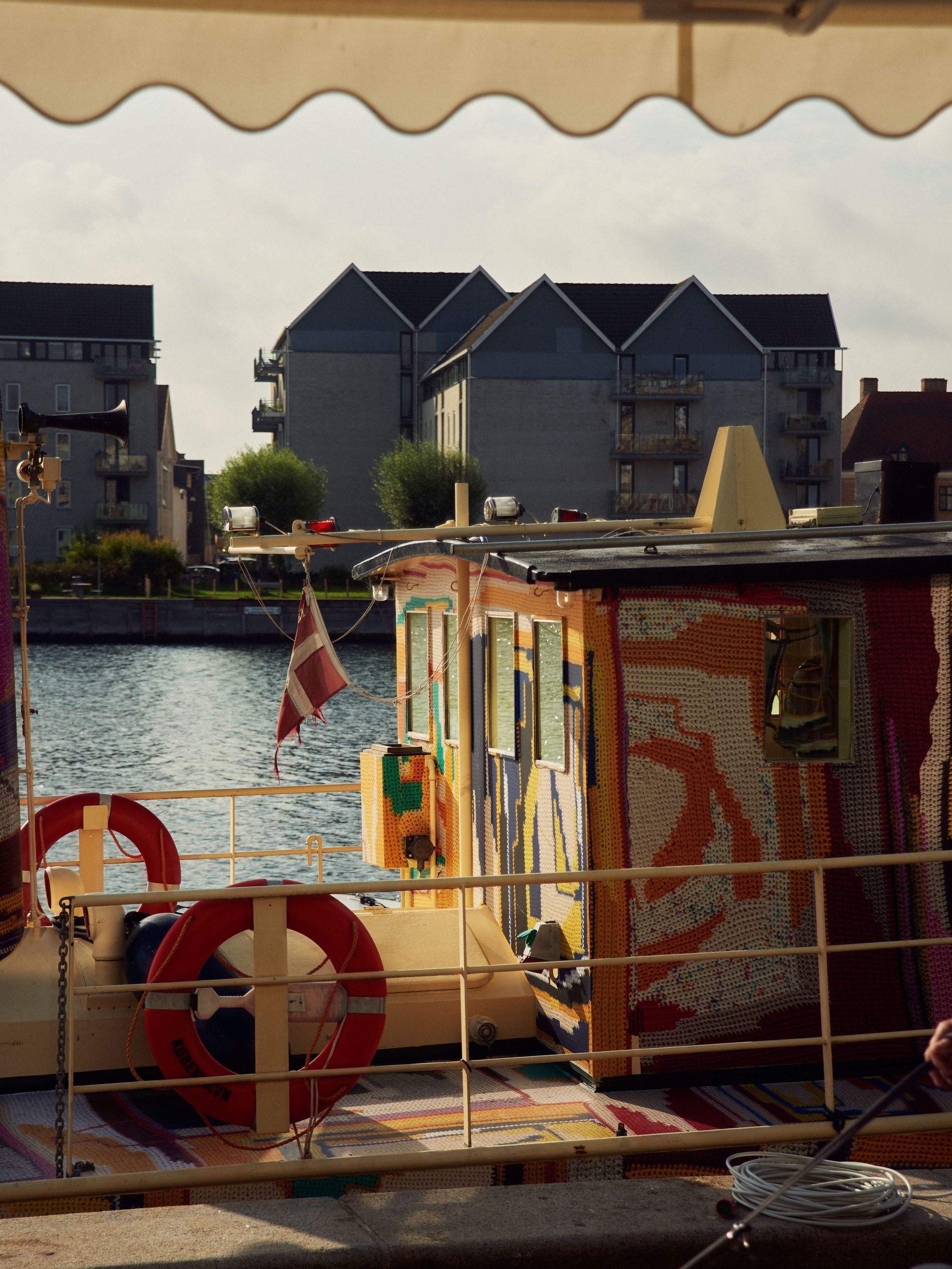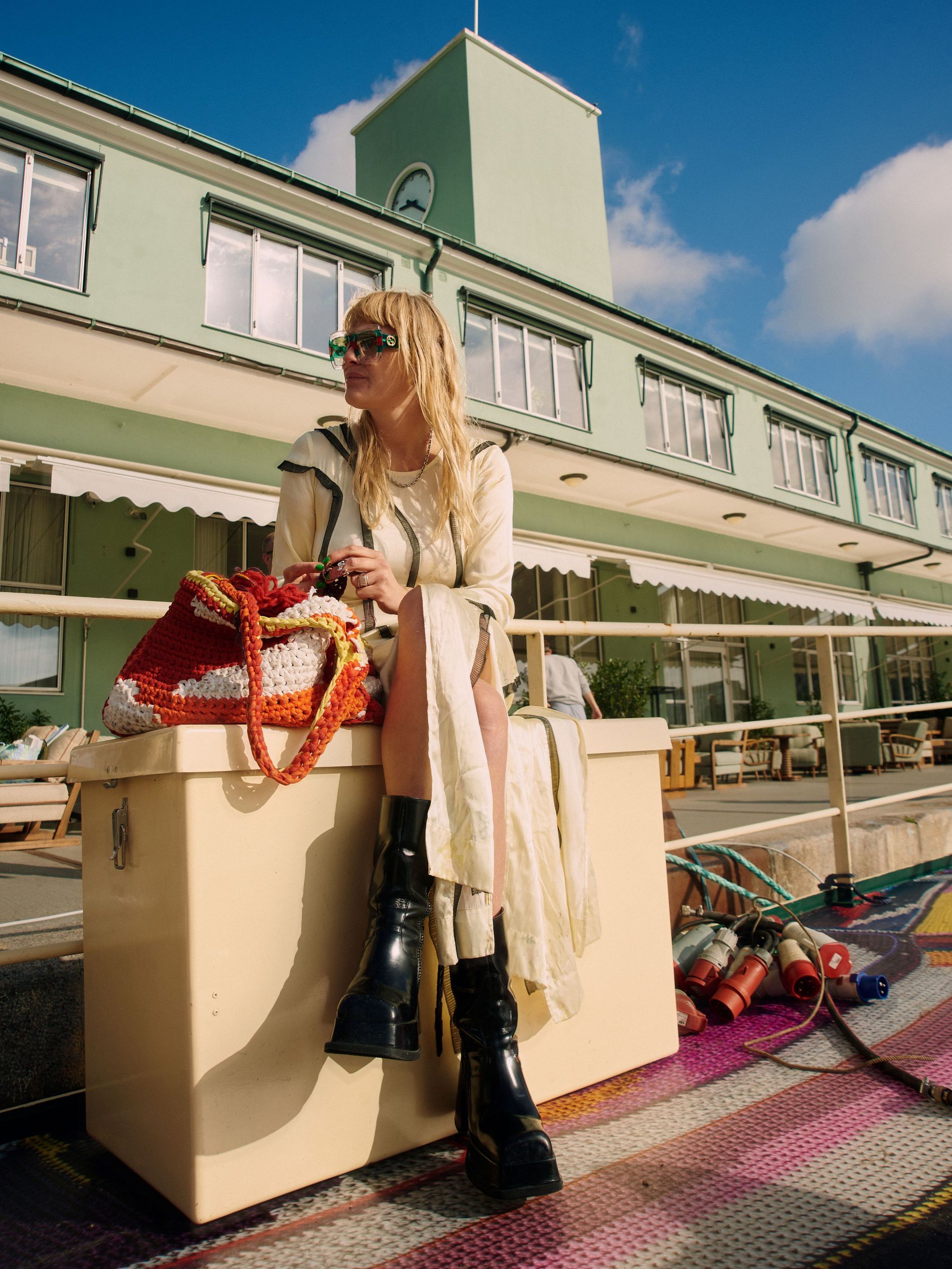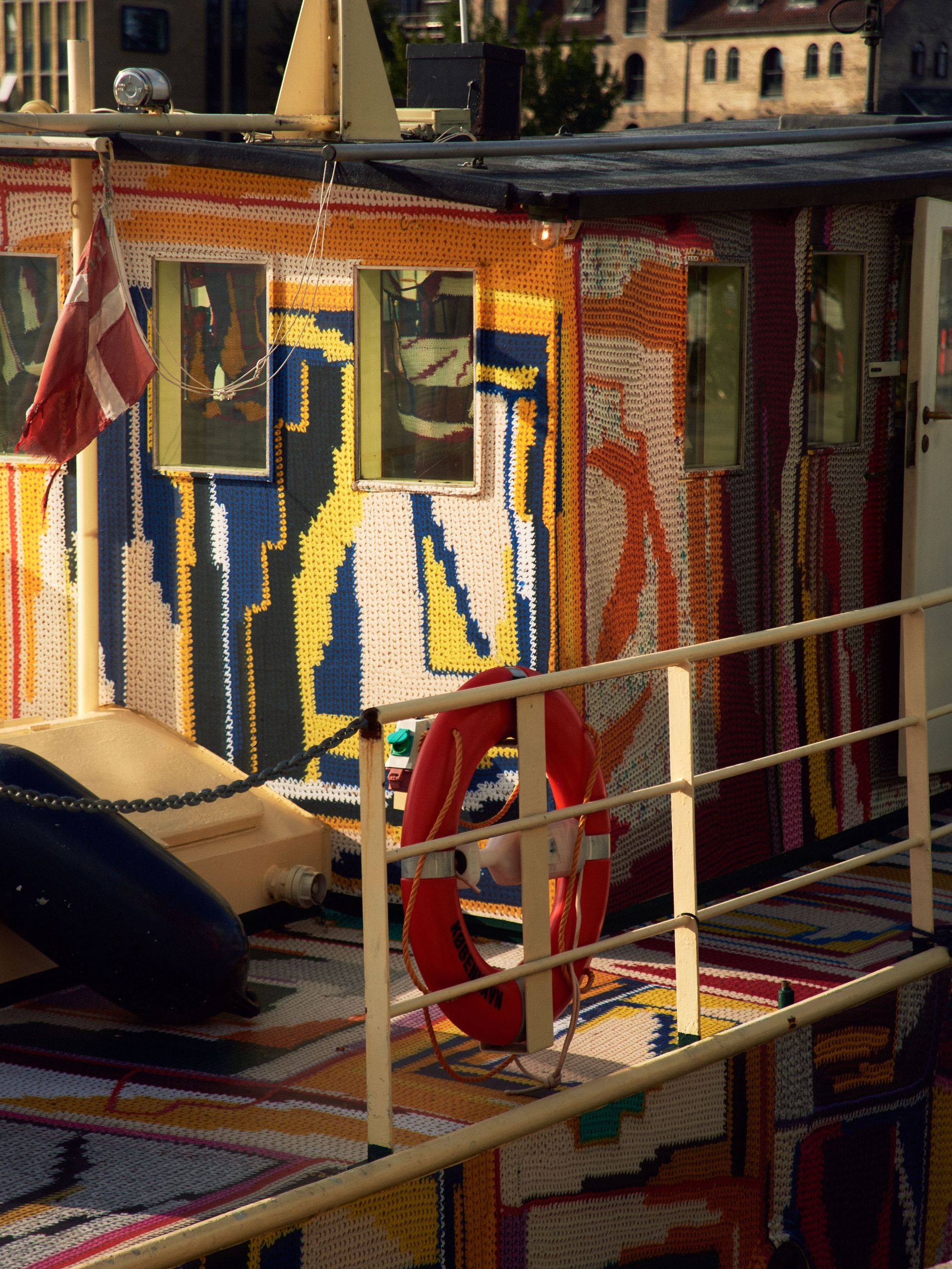 Kaalund, whose crochet talent has been tapped by the likes of Ganni and Soulland, says the craft is a way for her to "keep focus and keep my hands occupied." "I work every day and everywhere I go, so my process is driven by impulse and repetition," she goes on "and my eyes are very intuitive when it comes to colours." Kaalund was, unsurprisingly, actively crocheting when she first met Soho House's senior art collections manager, Sara Terzi.
"She memorably appeared, donning one of her creations," says Terzi of coming across Kaalund at a previous celebration of the Danish House's art collection. "She soon started crocheting, looking comfortably at home in the midst of the buzz and chatter."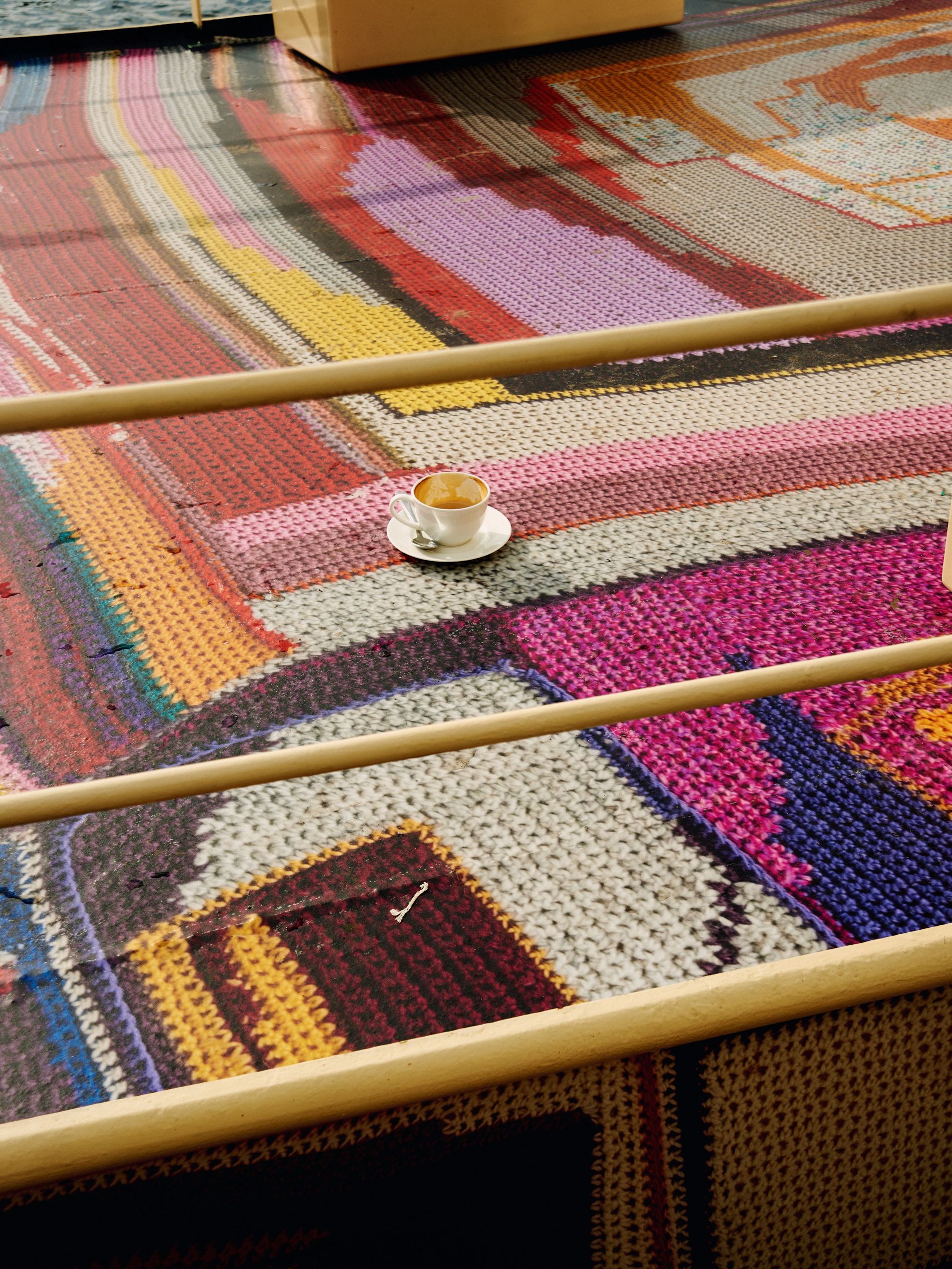 Photo: Nivikka Andersen / @nivikka.andersen
Terzi, who last year acquired one of Kaalund's works 'Untitled (A day without a friend is like a pot without a single drop of honey left inside)' for Soho House Copenhagen, says a lot of time is invested in the works that are curated for each site. Now, with Houses in both Denmark and Sweden, Terzi is well and truly immersing herself in the Scandinavian art scene. "We have found an eclectic and welcoming world," she remarks, "where artists boldly play with traditional mediums and are not afraid to disrupt them."
Lulu Kaalund's 'Sea Untitled' installation will be docked outside Soho House Copenhagen from Wednesday 23 August until Sunday 27 August, coinciding with the city's Chart Art Fair program.