With How Long Gone's first live recording in Denmark coinciding with the Copenhagen Fashion Week SS24 schedule, we caught up with the LA-based podcasting pair, Chris Black and Jason Stewart, to get their take on the best spots in town
"Welcome to fashion week, this is the worst day of weather for the year," Jason Stewart recounts on popular daily podcast How Long Gone, of his and Chris Black's arrival to a rainy and blustery Copenhagen. The LA-based duo of podcasters were in town for their first live recording in Denmark, which a lucky throng were witness to at Babylon restaurant during Copenhagen Fashion Week.
Naturally, Vogue Scandinavia caught up with Black and Stewart to get their low down on all that caught their eyes, ears and tastebuds during their time in the Danish capital. From martinis before the Ganni show, to a Schwarzenegger-adorned gym and a Noma dining experience, read on for the How Long Gone guide to Copenhagen.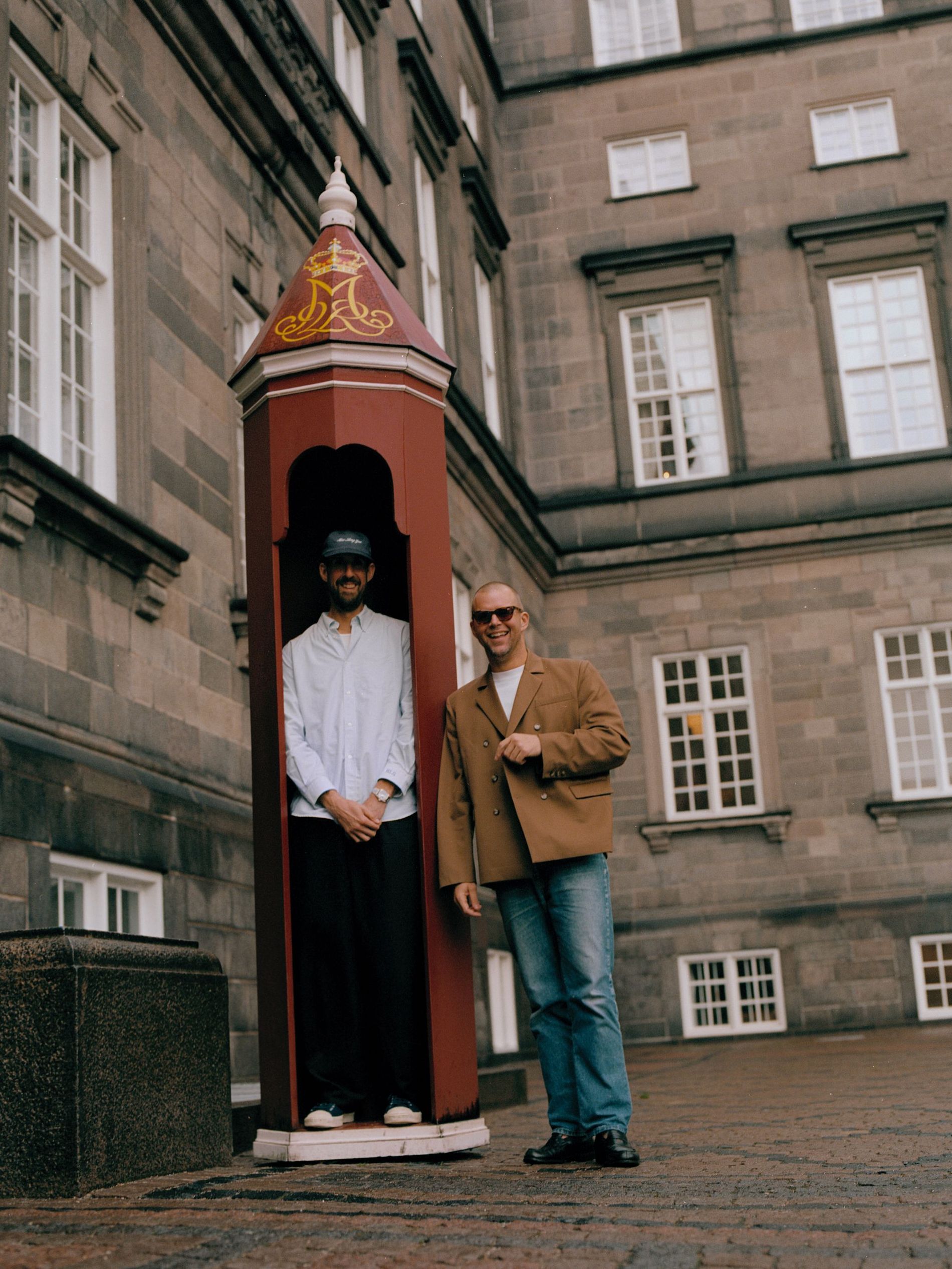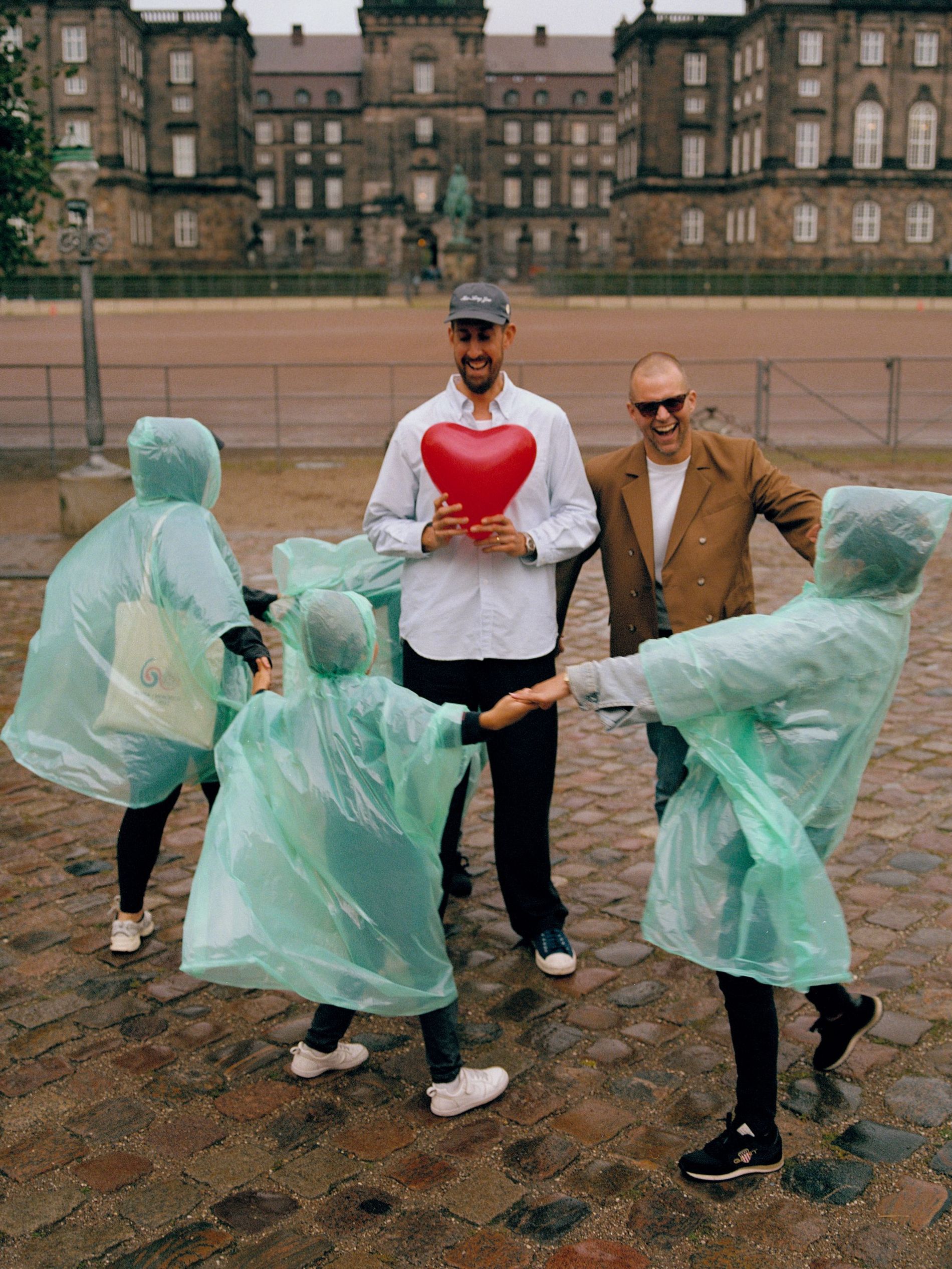 "After a few days of bleak hotel coffee, I was pleased to discover Orsa on my walk to the gym. Cool logo, minimal design, simple menu, unnecessary audiophile sound system, excellent espresso. It's what every neighbourhood needs." - Chris
"Our host Nikolaj told me to check this out, but I was skeptical of Korean food in Copenhagen. Pleased to say I was dead wrong! My three dishes were delicious: a cold noodle salad, king oyster mushrooms, and rice cakes skewered on the grill and aubergine jeon. The latter was something I had never heard of, seen, or tasted before. In essence, it was a savoury eggplant pancake topped with spiced peanuts. Delicious!" - Chris
"In every city, I struggle to find a gym that is up to snuff. Just a short walk from Hotel Coco, Vesterbronx was exactly what I sought. They had every piece of gear and equipment, a funny Arnold Schwarzenegger painting on the wall, an uncomplicated and cheap day pass system, and buff Danish guys pushing plates. I chose to overlook the sticker on the floor in the locker room encouraging you to pee in the shower." - Chris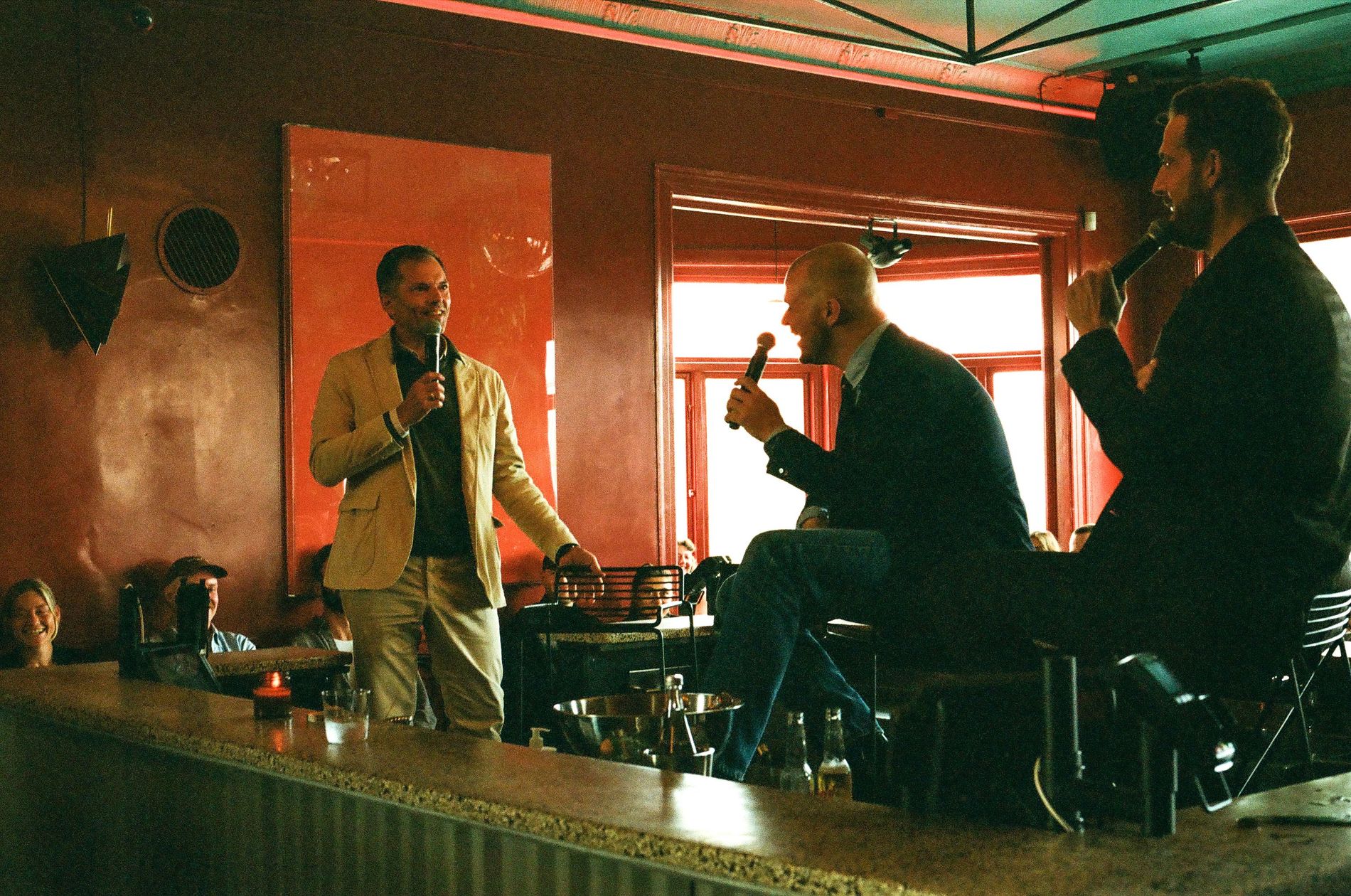 How Long Gone's hosts Chris Black and Jason Stewart live at Babylon in Copenhagen, alongside special guest Mikael Bertelsen.
"We came to Copenhagen for a How Long Gone show at Babylon with Mikael Bertelsen. He was a fantastic guest, and it was all set up by Nikolaj Hansson, who owns Palmes. We also did a small collaborative capsule collection and event at their temporary store, which had 100 people in the street drinking natural wine out of paper cups and smoking cigarettes in the rain. It felt very appropriate, and we had a blast." - Chris
"We had a meeting at this chic brasserie and quite liked the ambiance. I told a local friend I was going there, and he said, "It's for hot women from Stockholm and rich people. You will like it." He was right! The lighting and menu design was excellent. I had two bottles of sparkling water, Jason had two martinis, and we rushed off to the Ganni show. I am sure the food is just OK anyway." - Chris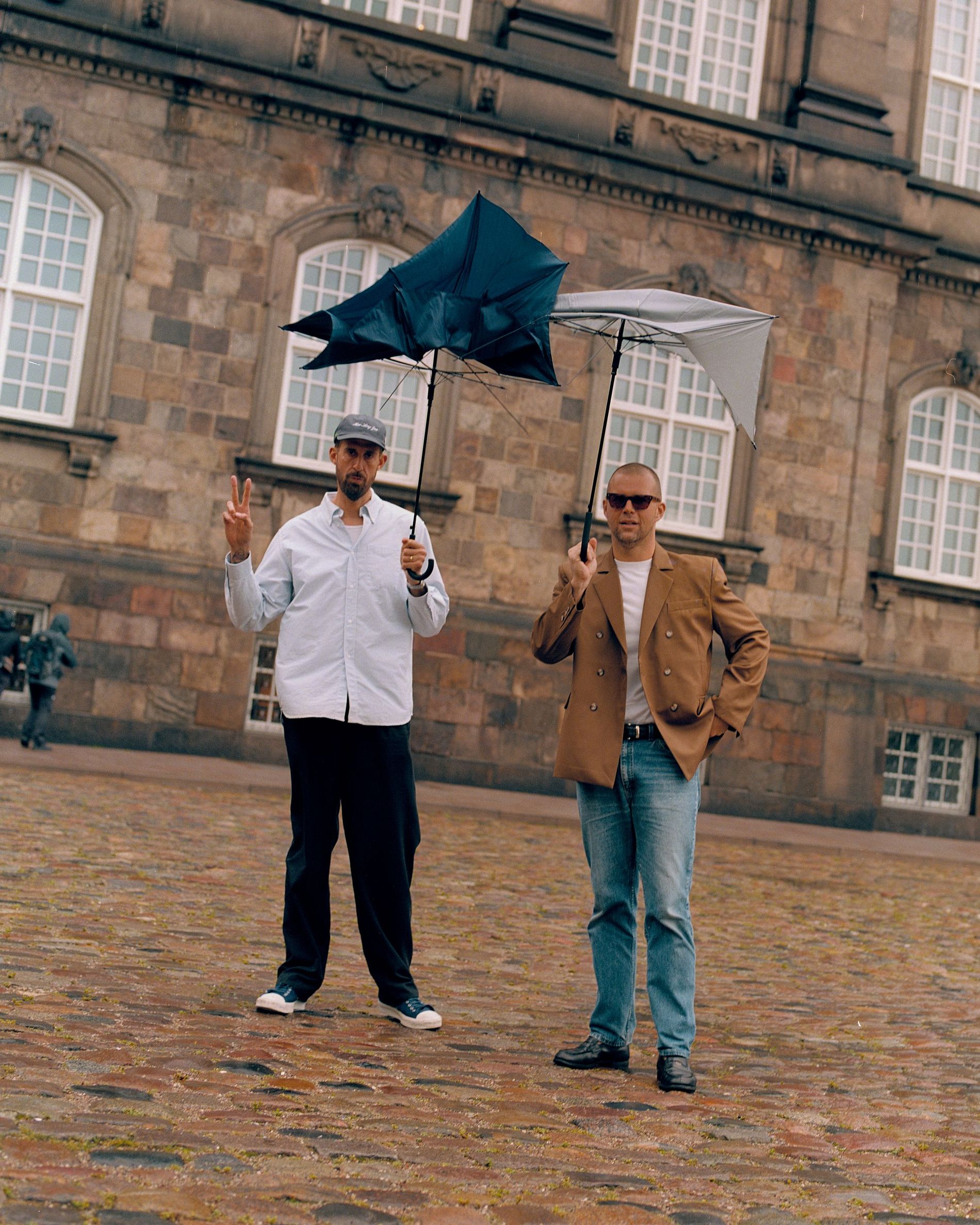 "We ran into our friend and fellow DJ Louise Chen outside the Ganni show, and it was nice to see a familiar face for many reasons, one being her gushing review of Surt, a cute little modern pizza spot in a sleepier part of town (it was torrentially down-pouring so I'm not sure exactly). I grabbed a couple of house-crafted Negronis and some wonderful copa and mortadella, but the pizzas, particularly their margherita, could have been the best marg to cross my lips. My tip, skip the appetisers to save room for more pizza." - Jason
"At our live show at Babylon, a lovely man brought me a vial of dashi and said he worked the fermentation station at this restaurant in town. He suggested I stop by to check it out, and I'm so happy we did! A great meal overall. My only gripe is their heavy-handed use of black currant leather." - Jason