The famed members club finally hits the Scandinavian capital and Vogue Scandinavia gets a tour
Around the corner from the vibrant houses on Copenhagen's Nyhavn harbour, in a former ticket office facing the waterfront, one finds Scandinavia's very first Soho House. Yes, the long rumoured Copenhagen House has opened its doors – to members, at least. And while the club's interiors draw inspiration from the city in which it lives, you will hardly find a minimalist Mecca within its curved walls. Instead, you'll be met by an explosion of colour, mismatched vintage Danish furniture and a healthy dose of natural light (in the summer months, anyway).
"Maybe when you think about Scandinavian design, you think about something very minimalistic and sleek and that's not really what was done," says Soho House lead designer Severin Lammoglia.
We went more for the colourful side of Scandinavia
Soho House Lead Designer Severin Lammoglia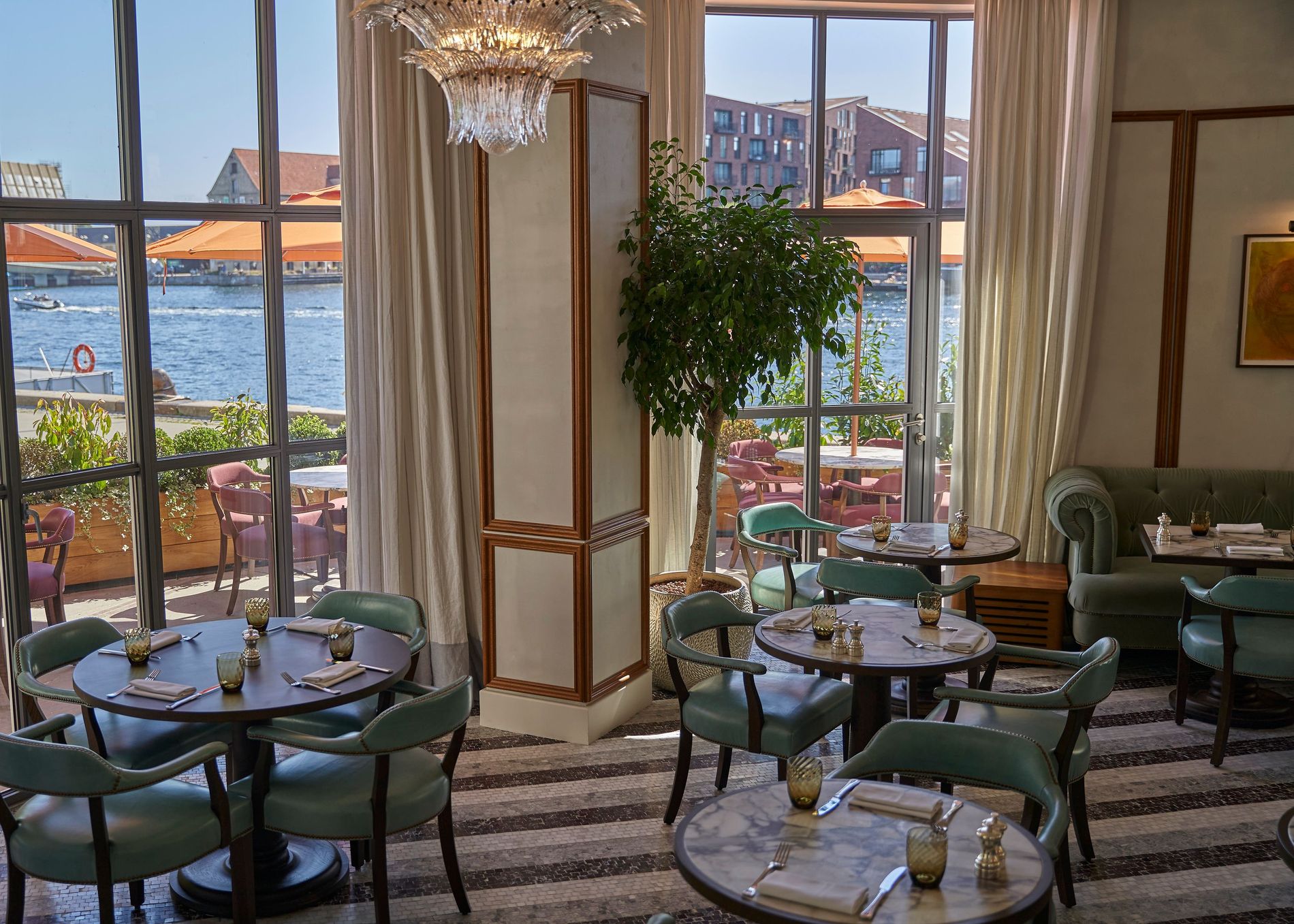 Not to be outdone by the Danish capital, its neighbour Stockholm will soon be getting its own house, later this fall.
When approaching a new project, Lammoglia and her team will spend time wandering around the city, noting architectural details and other aesthetic flourishes. For her last undertaking, Rome House, a pistachio green Fiat Cinquecento parked on an unassuming side street inspired the entire colour scheme. In Copenhagen, it was the aforementioned stretch of colourful townhouses on Nyhavn. "The building itself has this amazing grainy-blue colour that we had to keep," says Lammoglia. In fact, she liked the colour so much that she mirrored it on the ceiling inside the club, "adding other colours around it."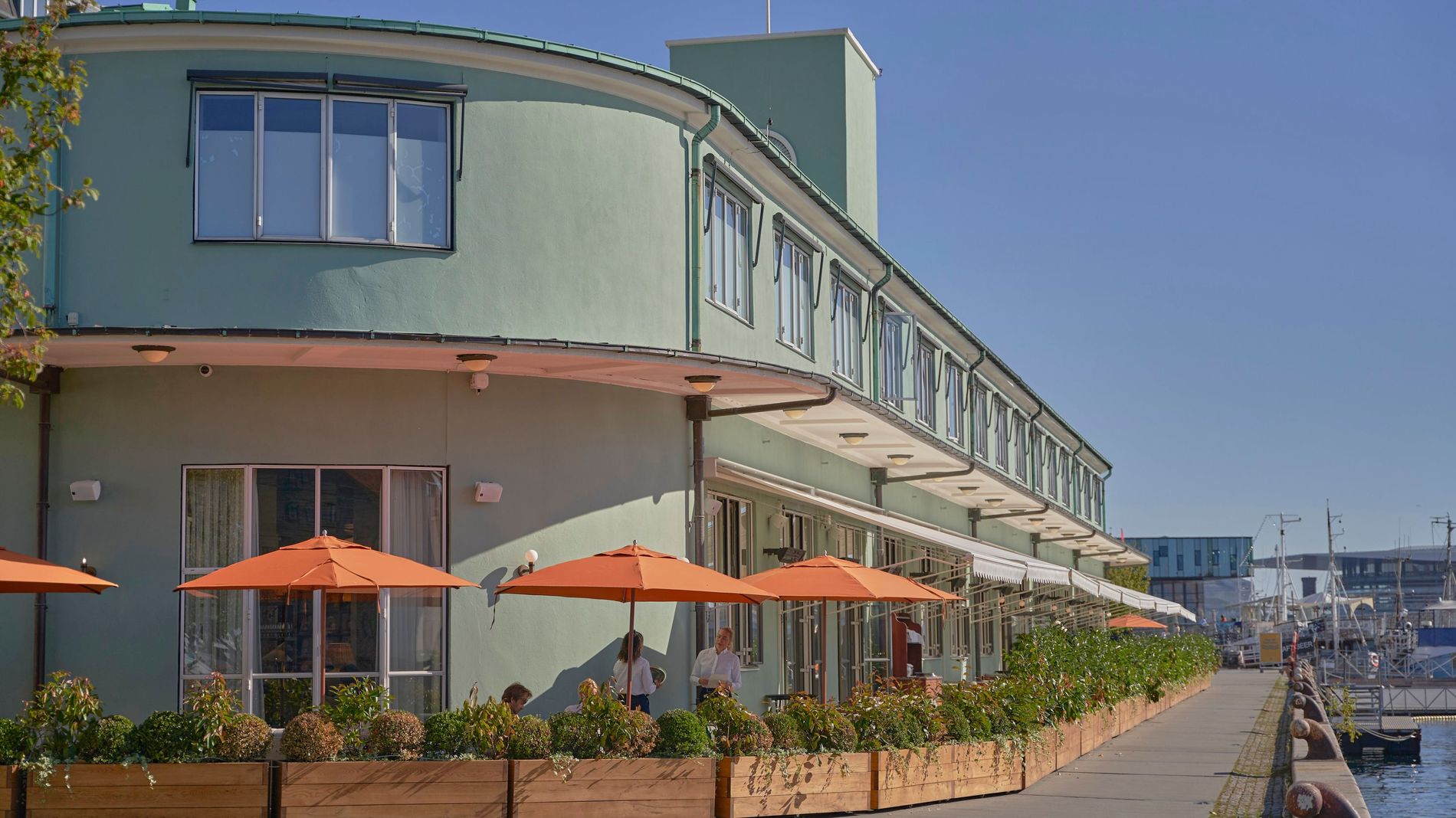 The building informed other design elements. "It has curved ends – a bit like a boat," notes Lammoglia. In the upstairs timber-panelled library, custom curved banquettes follow the shape of the structure. Tall windows are accommodated – and never blocked – by carefully placed furniture, resulting in a "light and airy" space. The showstopper in the warmer months is sure to be the waterfront terrace, the ideal setting to enjoy a Picante de la Casa, Soho House's signature chili-infused tequila cocktail.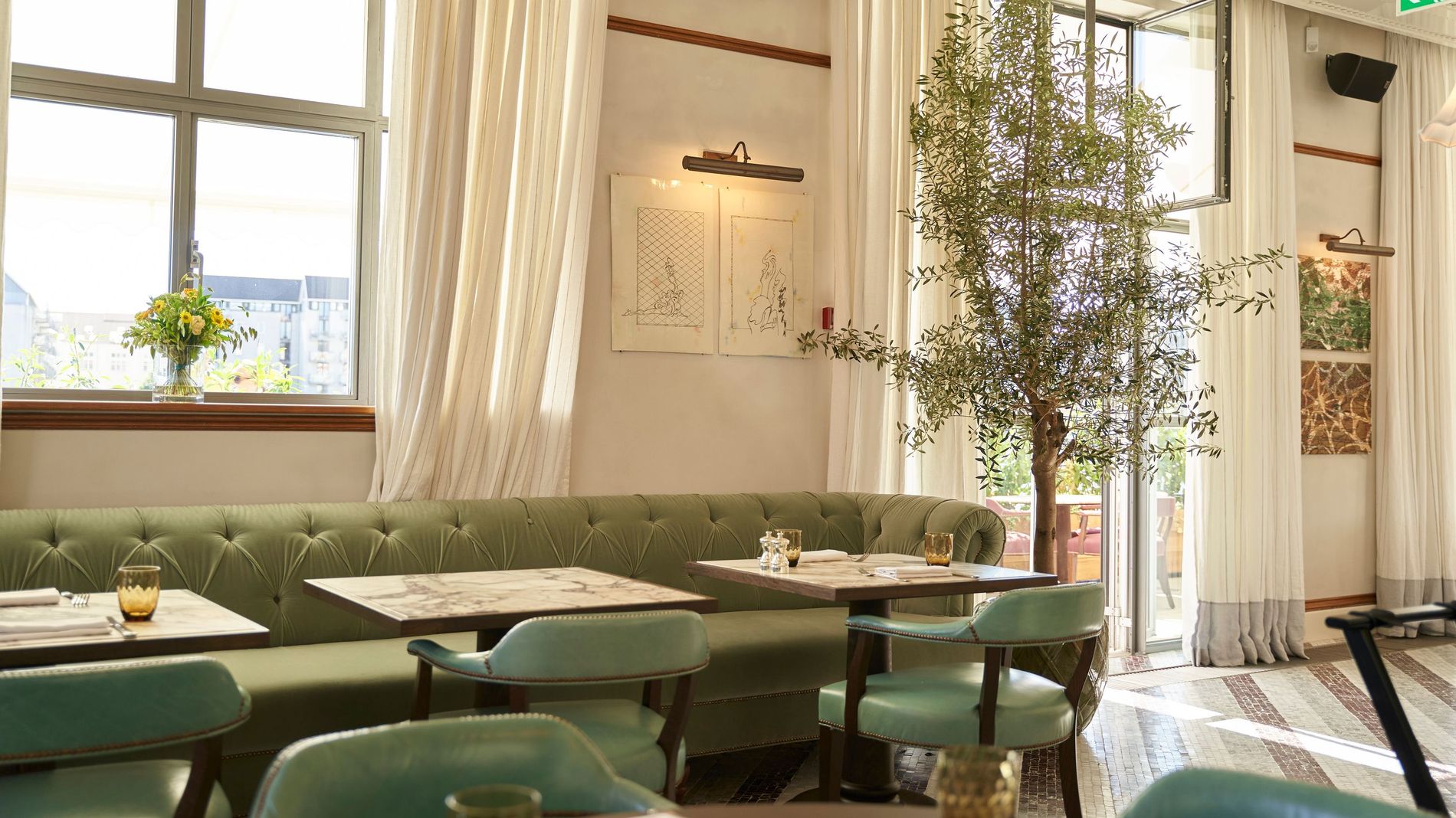 The space is populated by vintage furniture – a common thread through all Soho House locations. This time, however, Lammoglia and her team culled the work of Danish designers. A massive Verner Panton shell chandelier hangs in the reception – another nod to the seaside location.
A Razorblade armchair by Henning Kjaernulf, with its wooden back emulating an actual razor, is another local touch. Custom lampshades and other textile details were created by Danish designer Helene Blanche, while the striped curtains and pillows came courtesy of Durup, another local brand. "We love a stripe," says Lammoglia. "I think you'll find a stripe in every single House."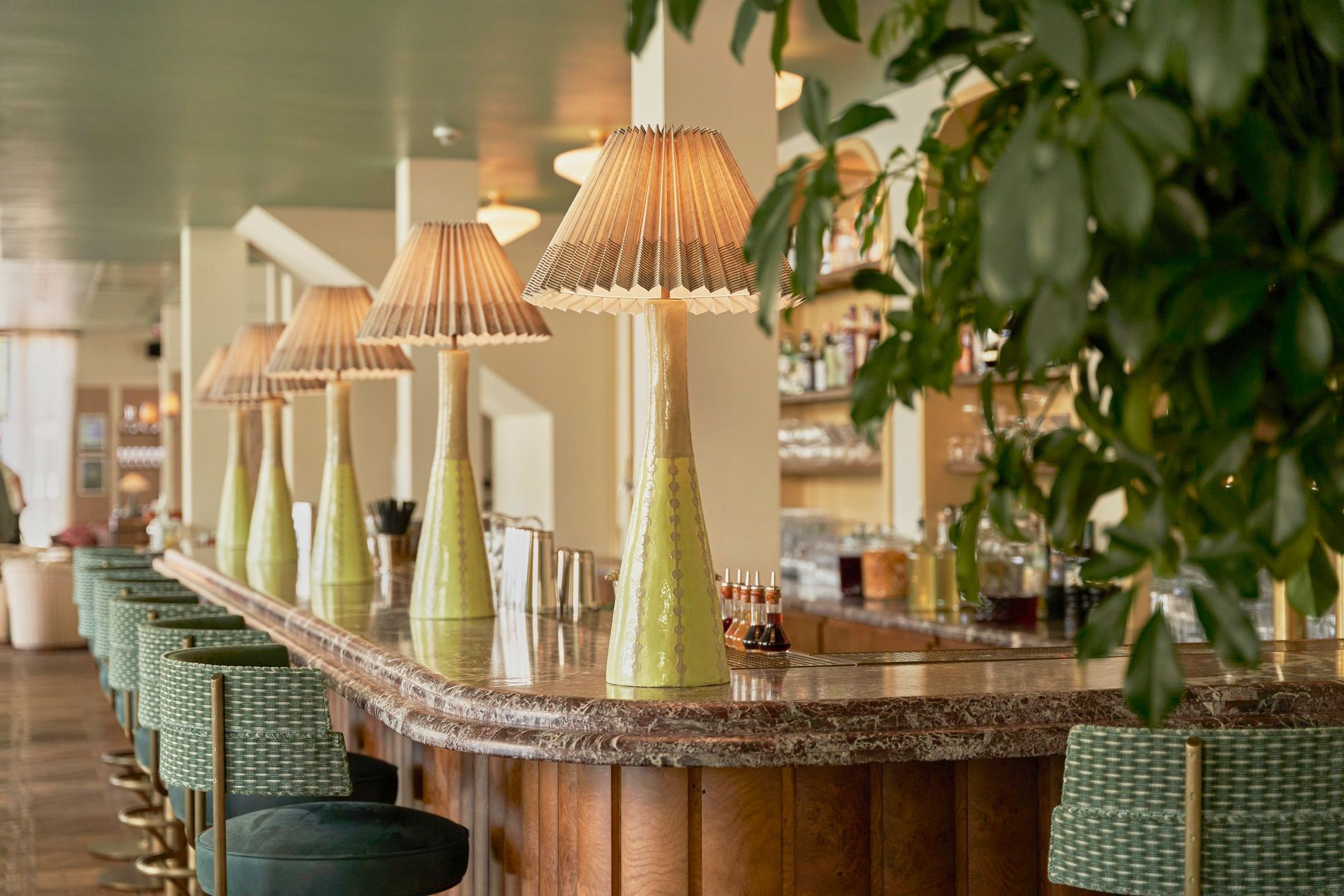 In stark contrast to the furniture is the art. Comprised of works by 38 artists either born, based or trained in Denmark, Copenhagen House's collection is daringly contemporary. A laserchrome print by renowned Danish duo Elmgreen and Dragset depicts a neo-classical sculpture wearing a jockstrap. Elsewhere, an unsettling photograph by emerging artist Sofie Flinth, a rural portrait of five women, gazes towards the room, dead-eyed.
Also within the space is a Cecconi's, the club's restaurant. Its signature striped floors – yes, more stripes – an appropriate addition to the more-is-more vibrancy. Though there are Danish details, the overall impact is quintessential Soho House; plenty of layering and unexpected pattern pairings make for an eclectic yet polished impression.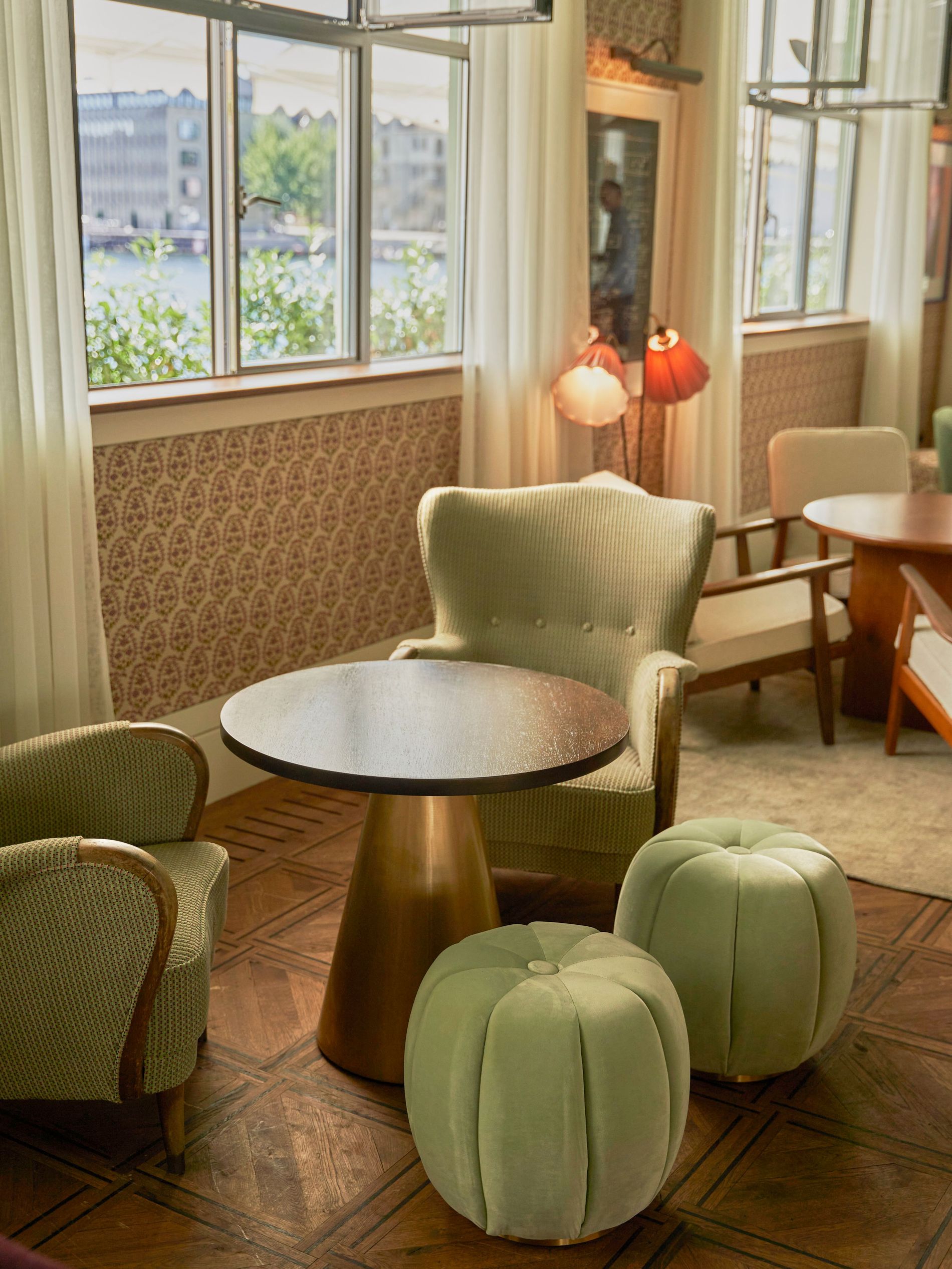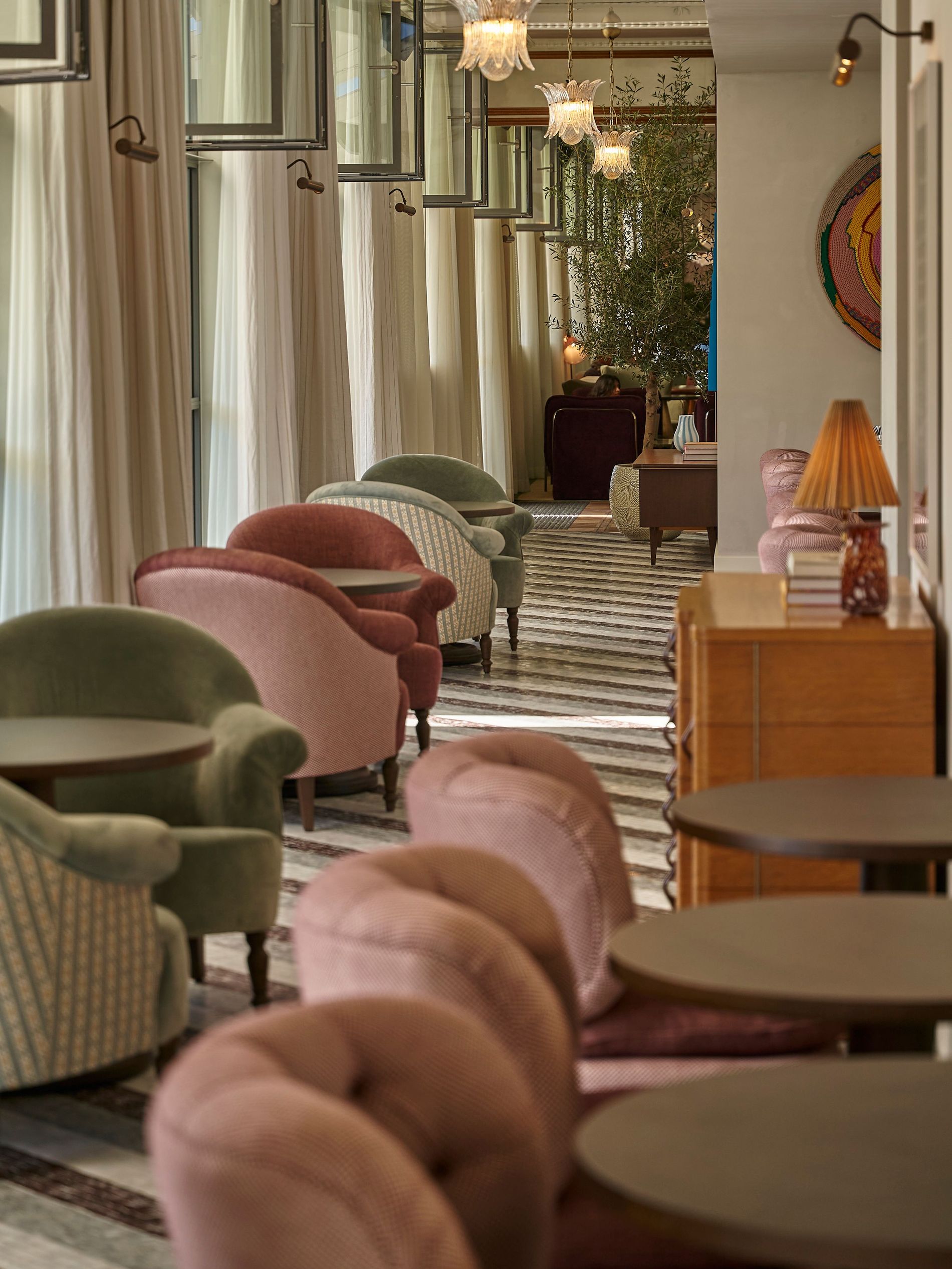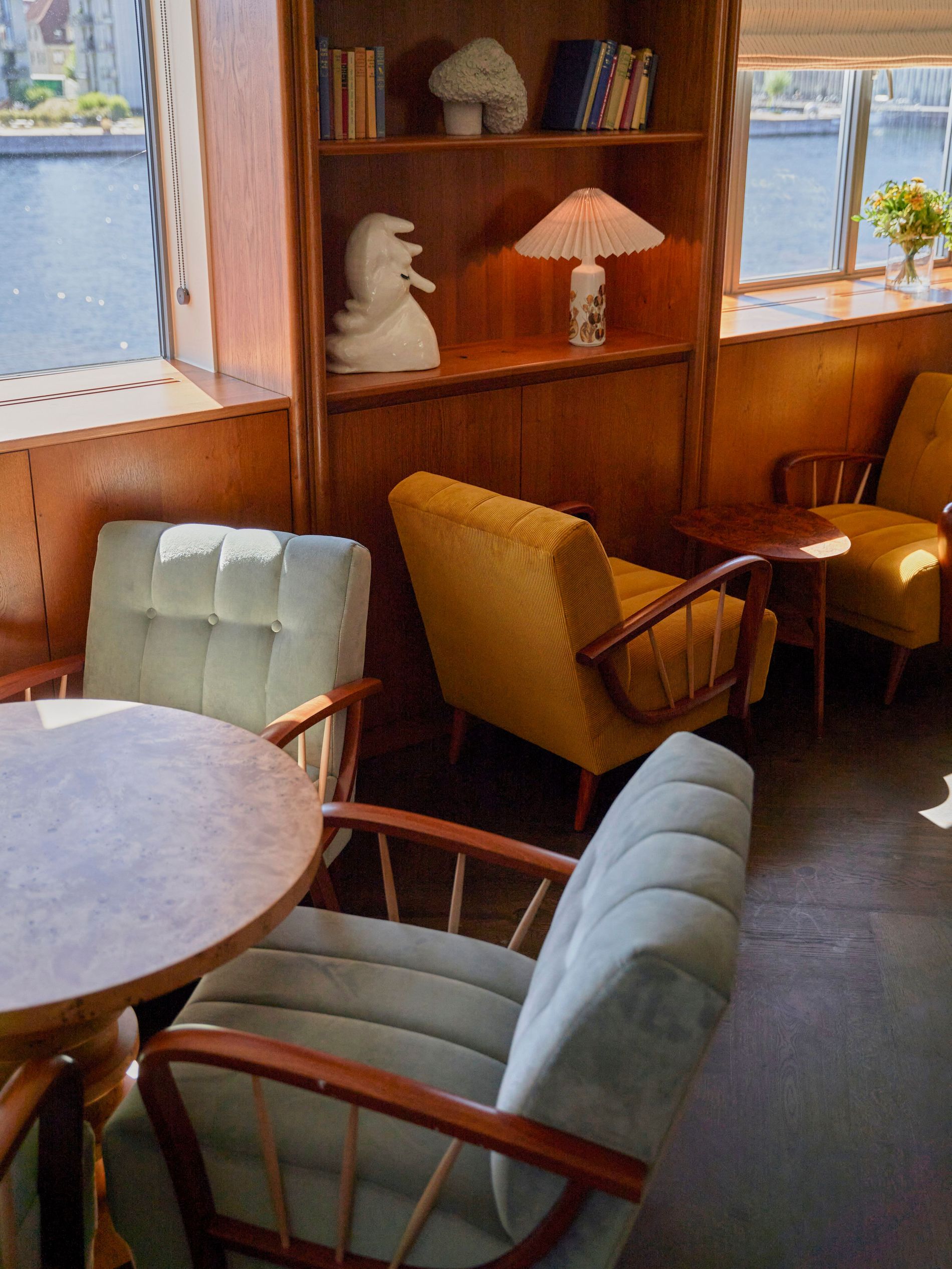 I ask Lammoglia what it's like designing spaces in which photography is forbidden. "I think because people are not constantly taking pictures of themselves, they might have time to experience the space more," she says. "They might pick up on the details." In fact, she sees it as an opportunity to make "the whole space feel special," rather than focusing on an "Instagram moment." Still, I can't help but think Copenhagen House's photogenic interior might sneak its way onto many of our feeds very soon...