While the temperature might drop, love still warms our hearts. Find here the best looks to celebrate the union of two souls during winter
All products featured on Vogue are independently selected by our editors. However, when you buy something through our retail links, we may earn an affiliate commission.
Spring and Summer are usually the season of wedding festivities, however due to Covid-induced date changes we are seeing a sharp increase of winter weddings as of late... and are totally embracing the trend. Winter is too often associated with darkness and cold periods, especially when you live in the Nordics - and this is of course true, but it's not enough reason not to celebrate love. There is simply nothing that brightens up the darkness like a wedding.
After receiving an invitation to a winter wedding the mission of finding the perfect outfit begins. There are several options for those of you who have been invited to a winter wedding. You could wear your favourite dress and simply add a pair of designer tights to make it warmer, or you could opt for an elegant velvet dress, or why not try a long sleeve dress with cut-outs in order to make the look that bit more modern.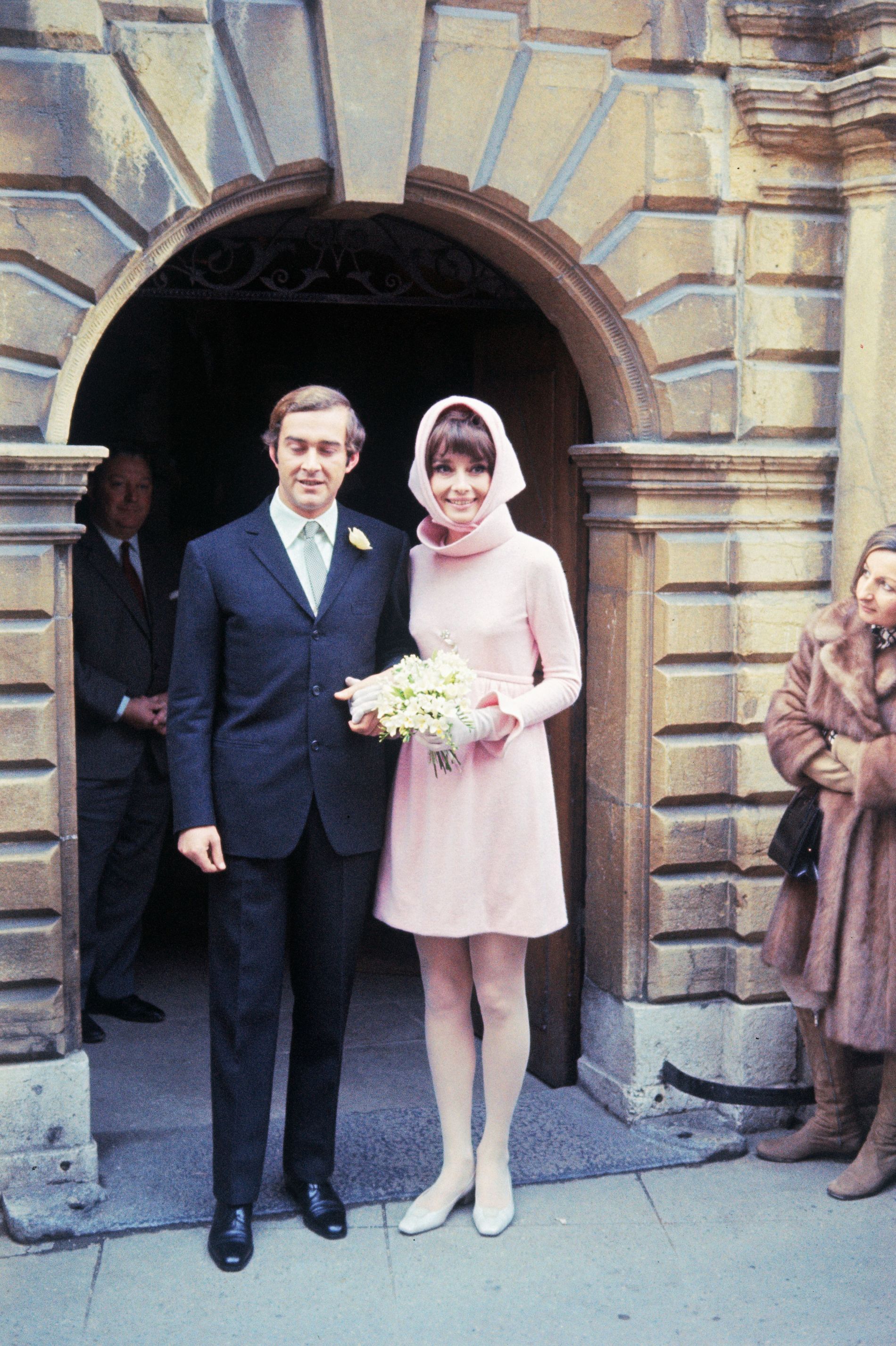 Audrey Hepburn and Dr. Andrea Dotti on their winter wedding day.
Let's be honest, despite the long notice period that wedding invitations normally give, our sartorial decisions can often be left to the very last minute. But this winter wedding season Vogue Scandinavia will be at your service. In order for you to be prepared for your next function we have gathered the 10 best dresses to wear for the occasion. There is of course just one guideline one should never forget and that is to never outshine the bride. This might be a struggle given the selection we have made, but let's hope the guests are polite and don't compliment you too much: