In the name of optimism, here comes the mood-boosting boots born in lock-down
Winter 2021 won't be all about the chunky boot, there is some sparkly light in the end of the tunnel for heel lovers. Cue the OTT, glitter-embellished, fantasy boot, as this is the seasons unexpected shoe trend. This time around we are talking a maximalists dream of coloured sequins, disco glitter and thigh high sparkly second-skin neons - boots that are more or less the exact opposite of practical, pandemic-friendly wellies.
The collections that are currently hitting stores were designed in the uncertainly of continuous lockdowns, where hope and optimism play a more important role than ever before. Sparkly knee boots definitely reflects that, this seasons glitter boots are guaranteed mood boosters. This is something the design duo behind Paris Texas is familiar with, as their best selling, embellished 'Holly' knee boots made Instagram waves throughout the past year and kept selling out despite the lack of parties.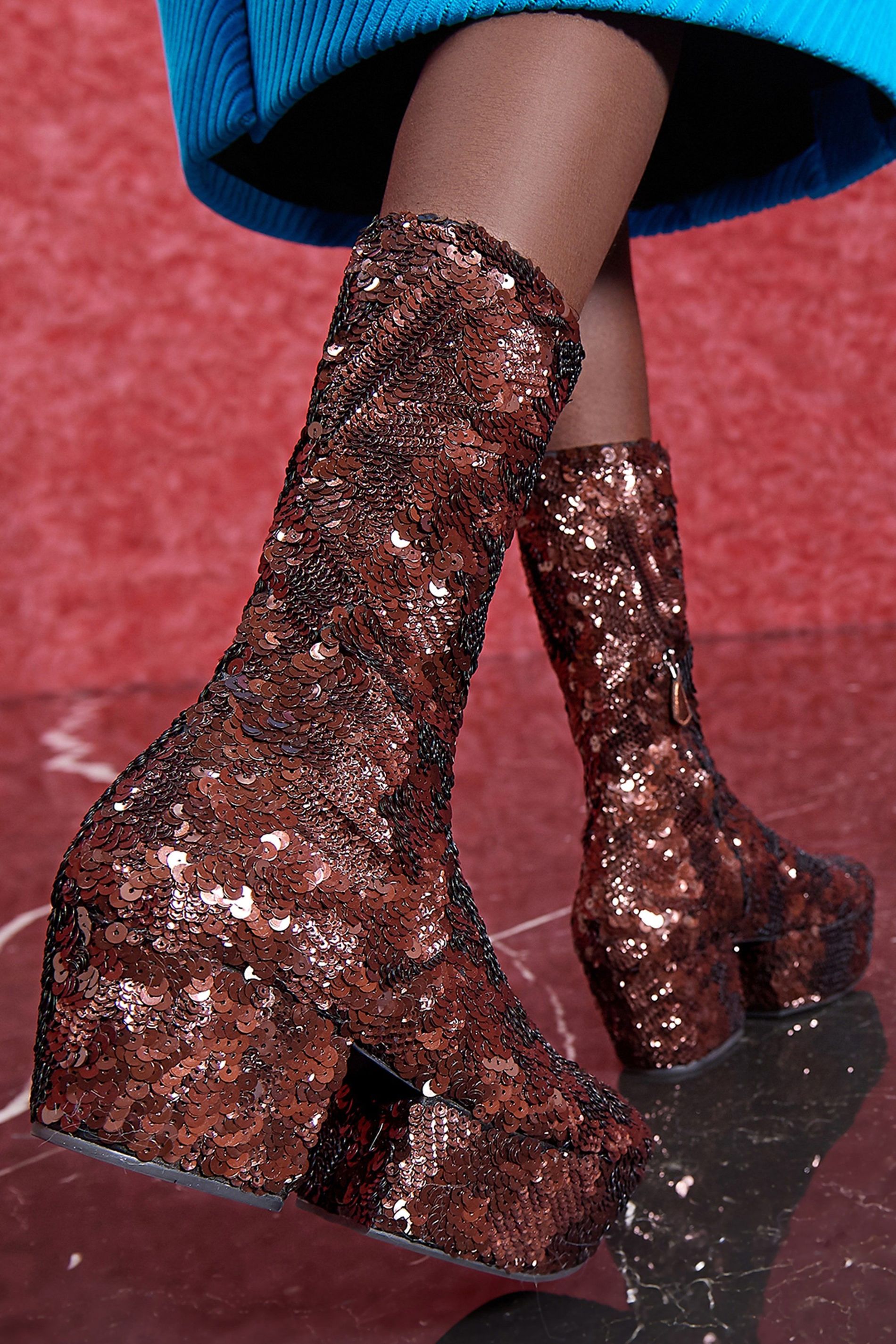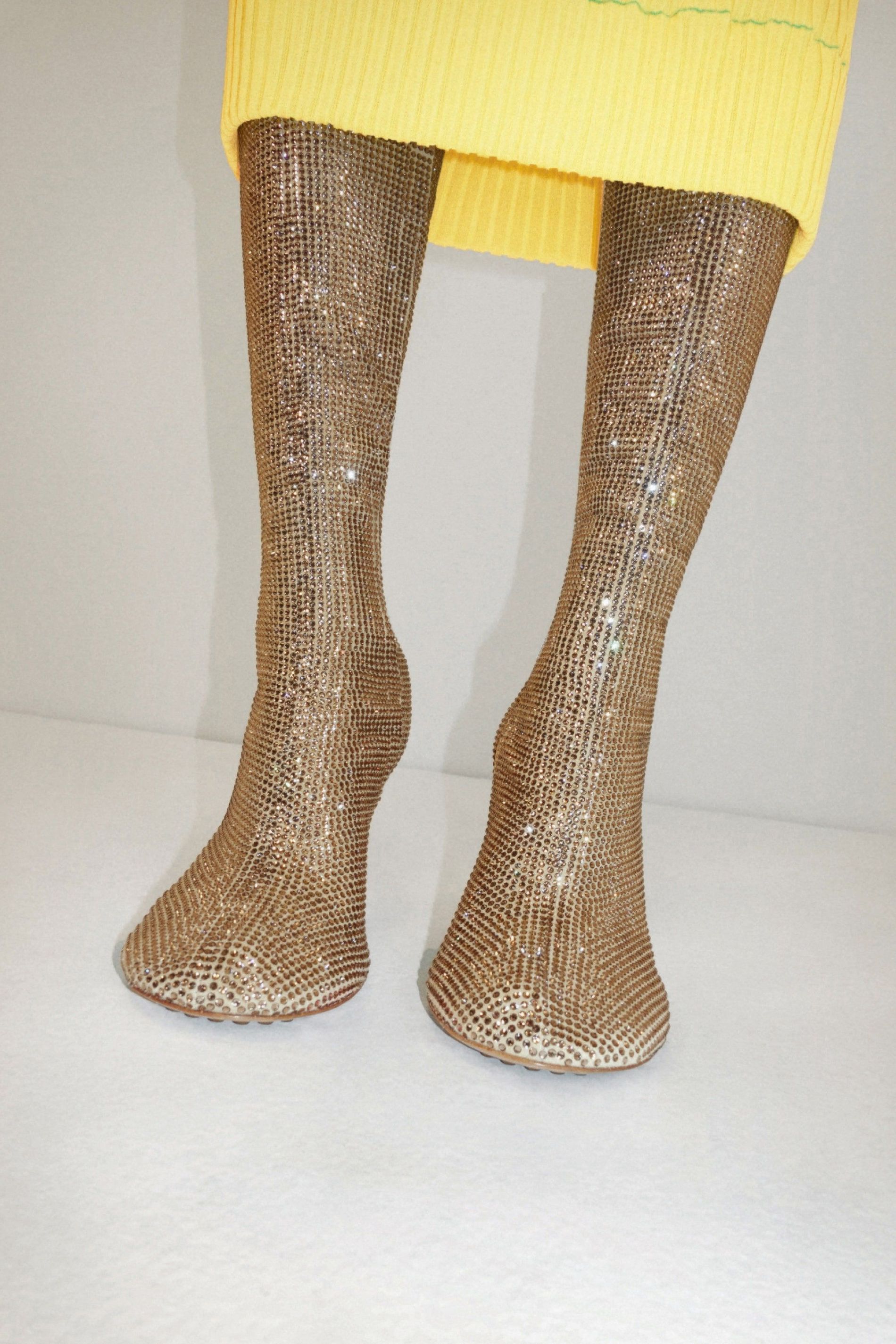 Other notable, historical glitter boots moments include Michele Obama stepping out to promote her book in 2018 in thigh high golden glitter Balenciaga Knife boots. Saint Laurent's sparkly debut of the Niki boots in 2017 was the most talked about shoes of the season (not to mention Rihanna's favourite, too). So it's safe to say that loud glitter boots gets people talking.
Boots with diamanté details have always been signatures to shoe designers like Rene Caovilla and Jimmy Choo, but this season the approach is far less subtle; Victoria Beckham showed a glittery silver knee boots paired with camel coats and some soft tailoring. Deservingly, it is the boots that are getting all the attention. Stella McCartney on the other hand delighted her fans with a (higher than) thigh high sparkly lurex boots in contrasting turquoise and pumpkin orange. McCartney's utilitarian glamour boots are crafted from PVC-free glitter and elevated by a heel made from recycled ABS plugs.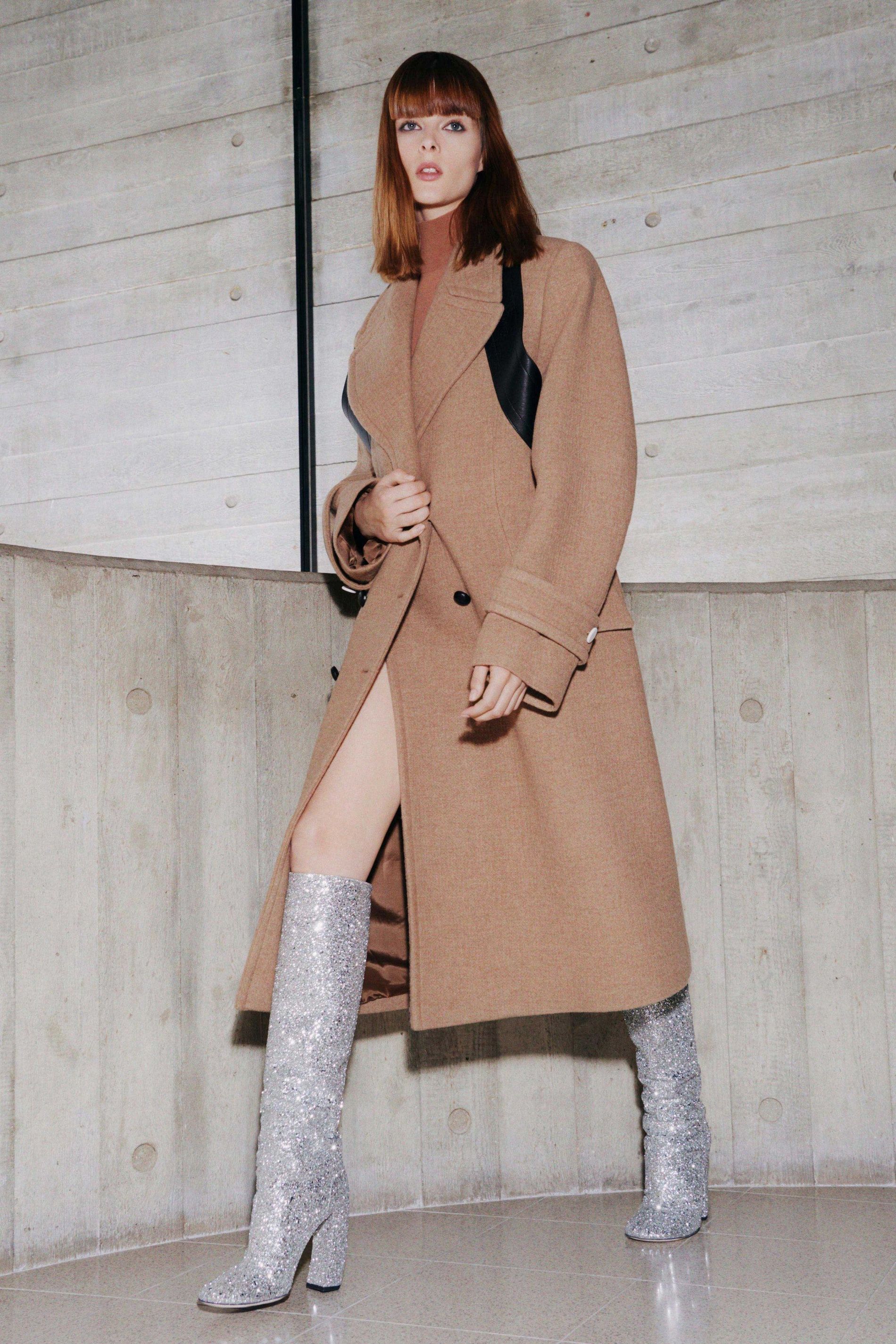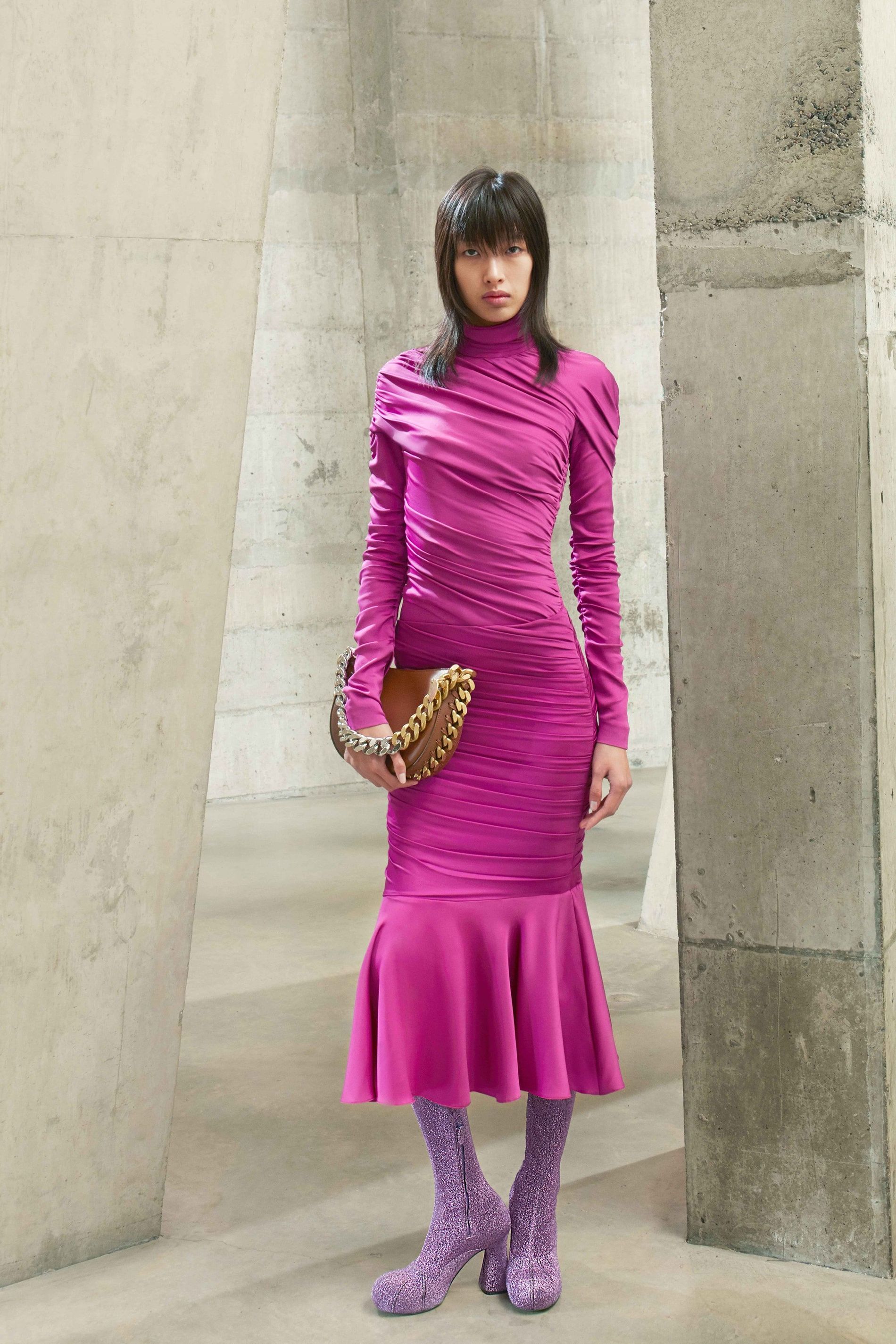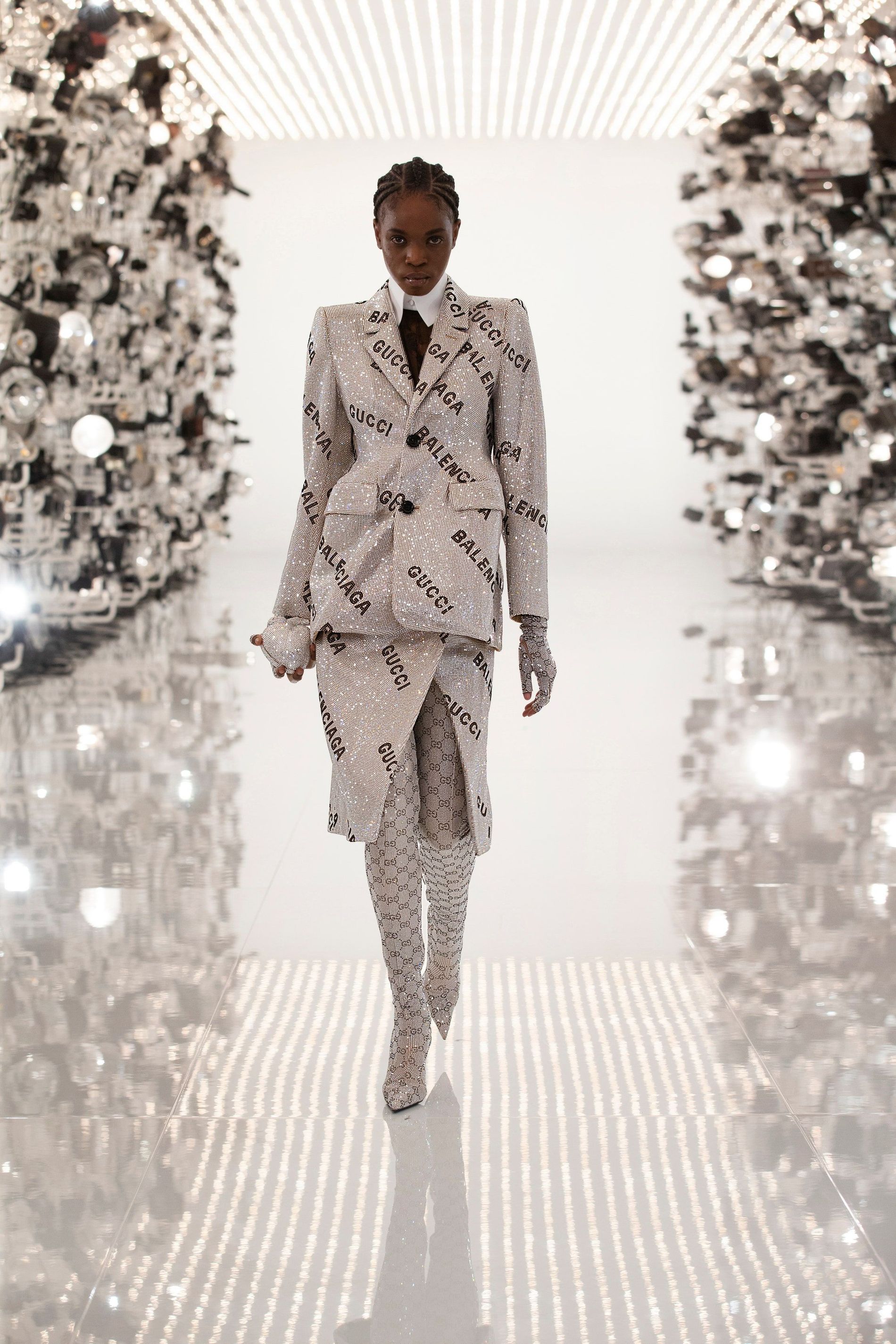 Prada was another brand that relied on glitter boots in the name of optimism. Princess like shoes is no news to Prada, albeit this seasons stomppy sequin platforms was a far cry from fairytale. The second skin sock boots that come in a range of colours and retro prints had with the perfect combination of comfort and wow-factor.
Another anticipated launch was the Balenciaga x Gucci hacker collections that hit stores last week, giving a new meaning to the roaring 20's as logo mania took centre stage. In the sea of sparkly pumps and riding boots, the showstopper was the GG embossed rhinestone Knife boots that came with a matching, larger than life, head-to-toe glitter suit. While the anticipated Balenciaga x Gucci collection left us collecting our jaws from the floor, it's safe to say that sparkly, mood boosting glitter is the most effective way to inject optimism into our autumn closets.