"It's truly a piece of pop culture history, and getting to put our Ganni spin on that was such an honour" says Ganni's creative director Ditte Reffstrup
All products featured on Vogue are independently selected by our editors. However, when you buy something through our retail links, we may earn an affiliate commission.
A much anticipated yet somewhat unexpected collaboration has just dropped. Scandinavian It-girl favourite Ganni has partnered with 2000s icon Juicy Couture on a capsule filled with velour tracksuits and exemplary Y2K accessories.
A Los Angeles inspired lifestyle brand, Juicy Couture's signature two-piece tracksuit was synonymous with Hollywood and pop culture It-girls in the early noughties. "When Juicy tracksuits became an icon in the early years of 2000, I was in my twenties working in retail in Copenhagen. I remember being obsessed with the look," Reffstrup says. "I need to dust off my old tracksuit!"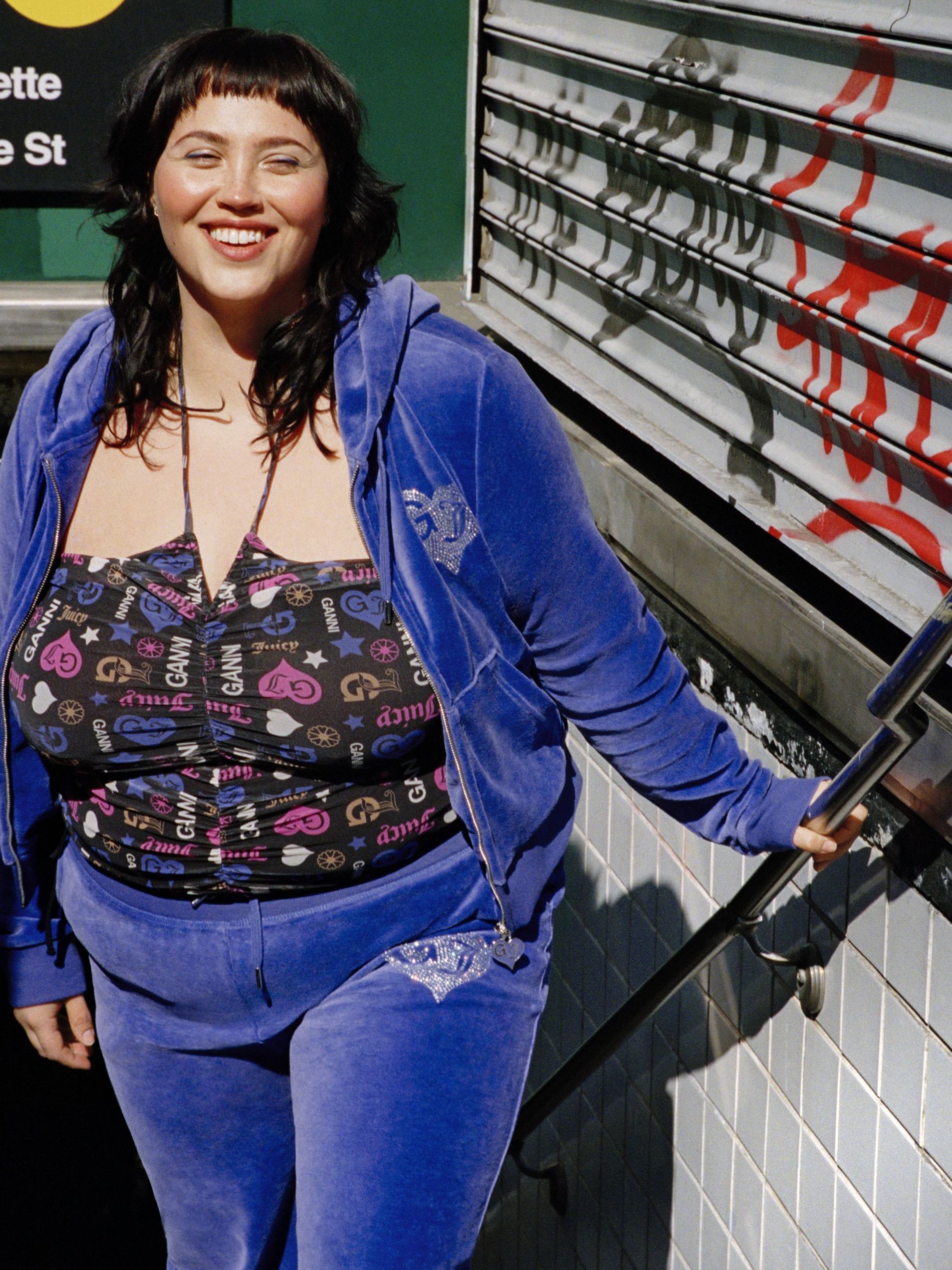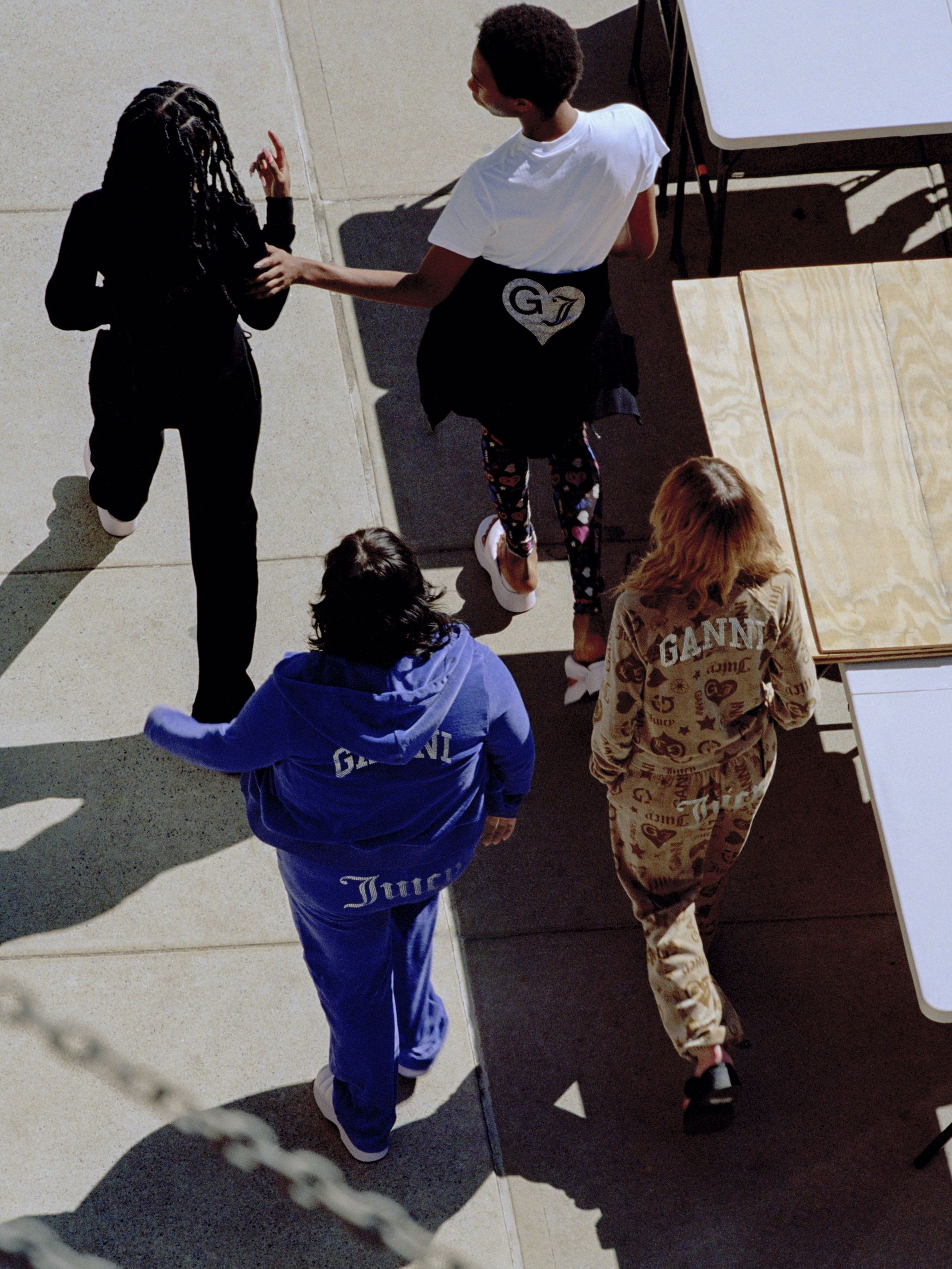 As for Ganni, the brand's youthful aesthetic and unapologetic spirit mimics the era. "We are not afraid of bringing colour and bold shapes to the forefront, and the optimism that defined the Y2K era is also very present in our DNA," Reffstrup points out. The Danish brand is very much part of the online world of sub-cultures adopting the trends from the turn of the millennia into the collective fashion consciousness.
The tracksuit is just one part of it, and for Reffstrup the style is all about "the rhinestone embellishments and popping colours mixed with the relaxed fit. It was such a strong look and just perfectly encapsulated the off-duty celebrity culture of that era," she continues. "It's truly a piece of pop culture history, and getting to put our Ganni spin on that was such an honour."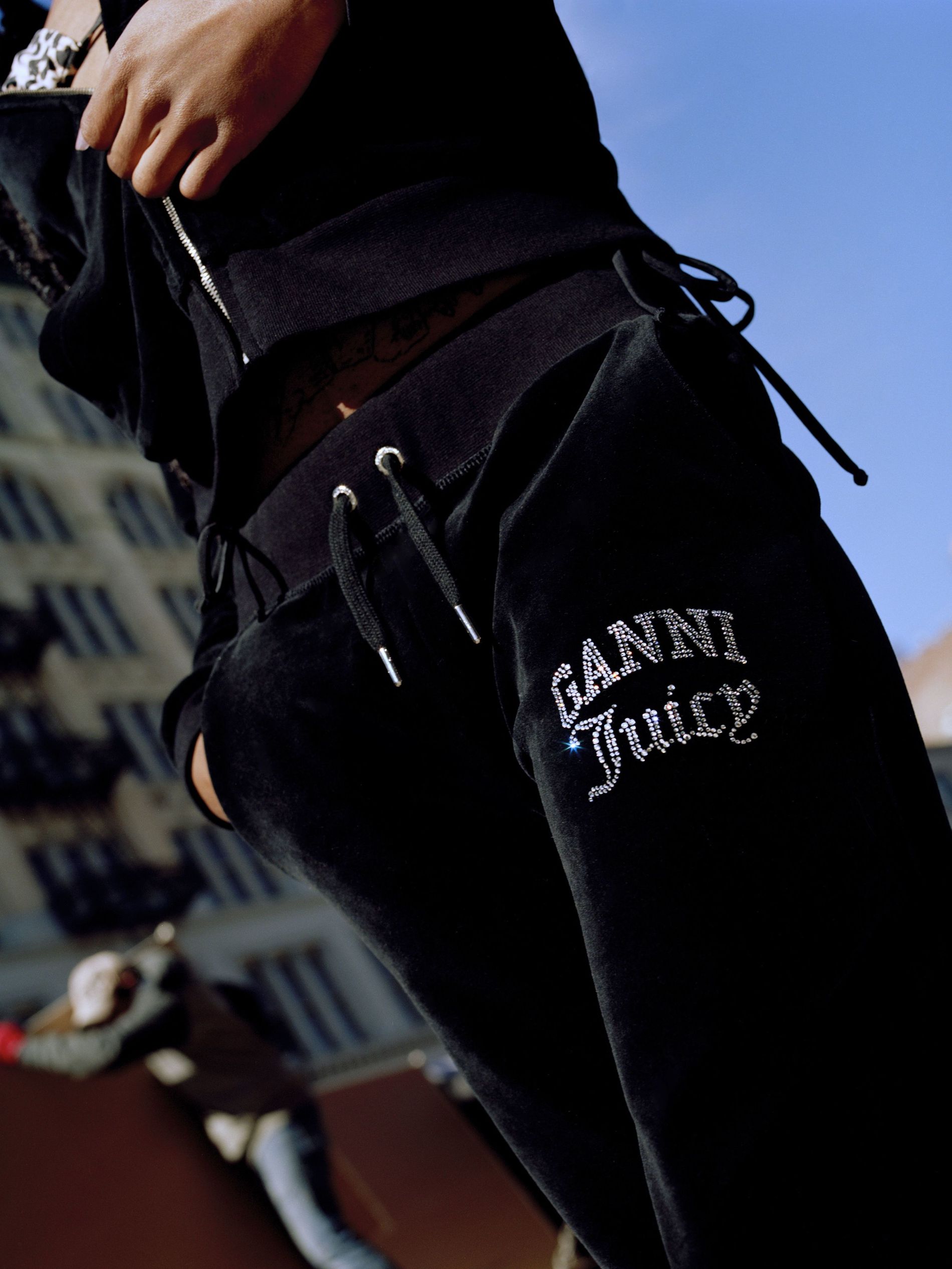 And who can forget about the quintessential Y2K accessory – the baseball cap? "Back then, the cap was a staple accessory to the tracksuit, which completed the casual look," Reffstrup says. While we all feel nostalgia at the thought of Von Dutch, Ganni's version feels inherently modern. "Today, the cap has become a fashions item in its own right. Both the LA and Copenhagen styles are super laidback, so it just made sense to include them in the collection," the creative director points out.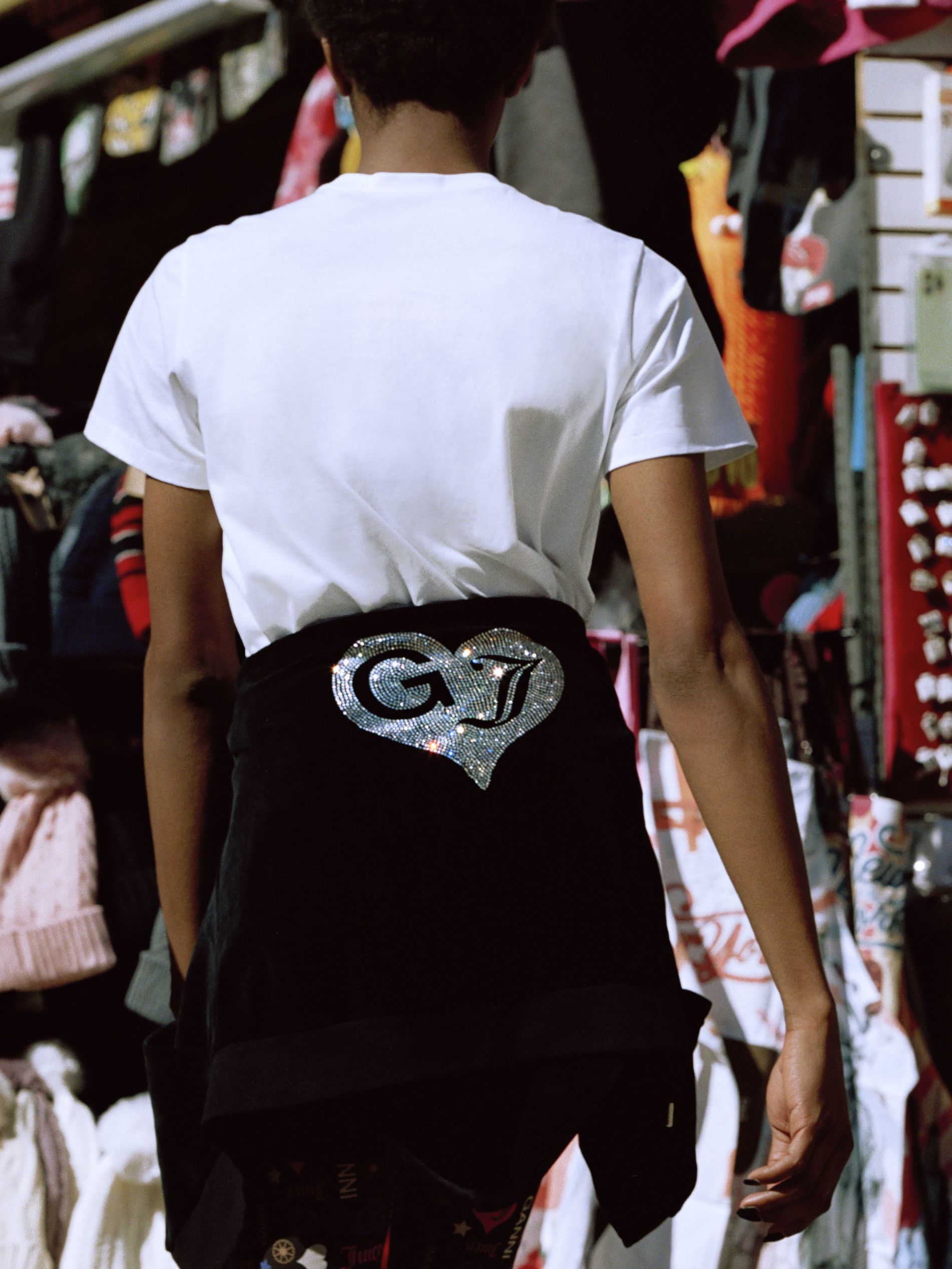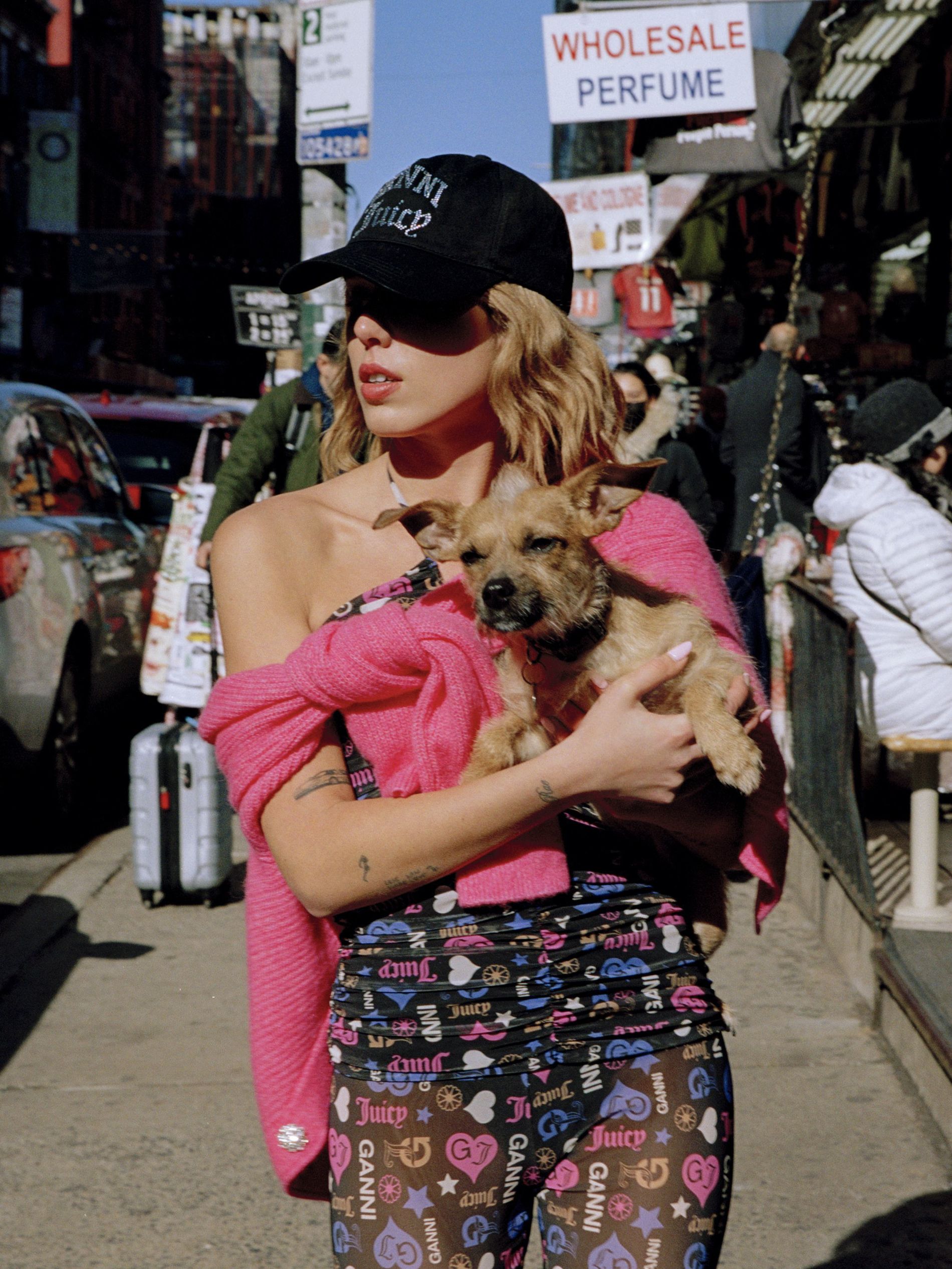 Releasing 13 styles – from tank tops and leggings to T-shirts – the collection includes the most responsibly produced version of the Juicy Couture velour tracksuit to date. Made with a mix of certified organic and pre-consumer recycled cotton as well as recycled Polyester, the two-piece ensemble comes in a brown logo print and an all-blue version. "We worked with logo lock-ups and logomania prints to really turn up the early millennial vibe. It was super fun linking our aesthetics into a combined look for the collection," Reffstrup says.
Released today, shop the full collection below: