Speaking to Ganni's creative director Ditte Reffstrup, Vogue Scandinavia learns more about how the Danish brand plans to make its #GANNIgirl community even more inclusive
A Ganni girl is always a Ganni girl, no matter shape or size. Inclusivity has always been a core element of the brand. "#GANNIgirls is plural for a reason. Everyone is welcome," explains Ganni's creative director Ditte Reffstrup. "It's a state of mind and not a fixed persona." Now, the Danish brand — known for its singular take on frilly fashion — is expanding its sizes to welcome even more women to wear its designs.
"Ganni is all about community, and I really want to make sure as many people as possible feel included in what we do. That's the whole point," says Reffstrup. Partnering with size-inclusive e-tailer 11 Honoré, today the brand is releasing a capsule collection in sizes ranging from a European 32 to 52. "It's been such a learning experience for the team and such a passion project for all of us," she explains.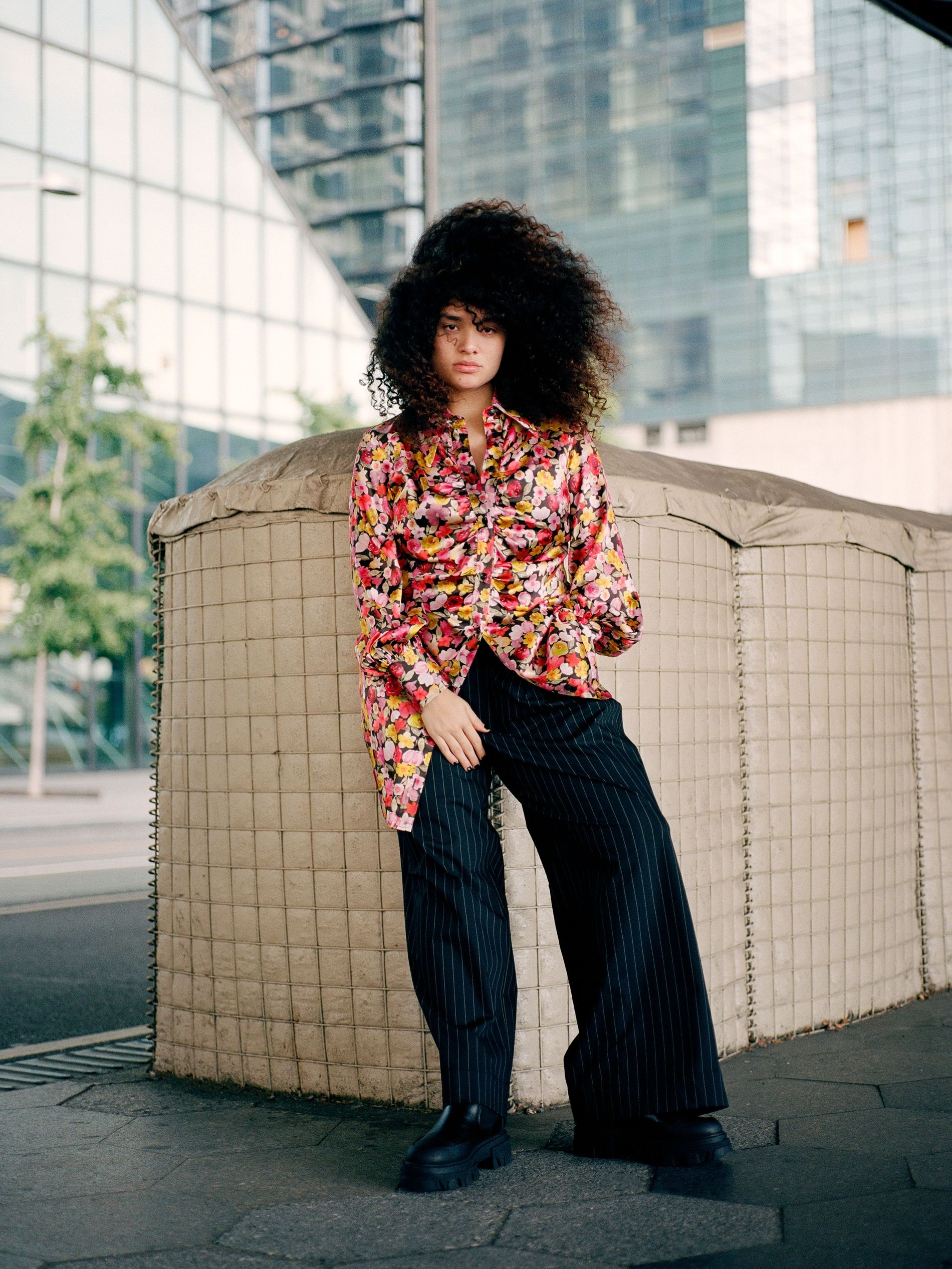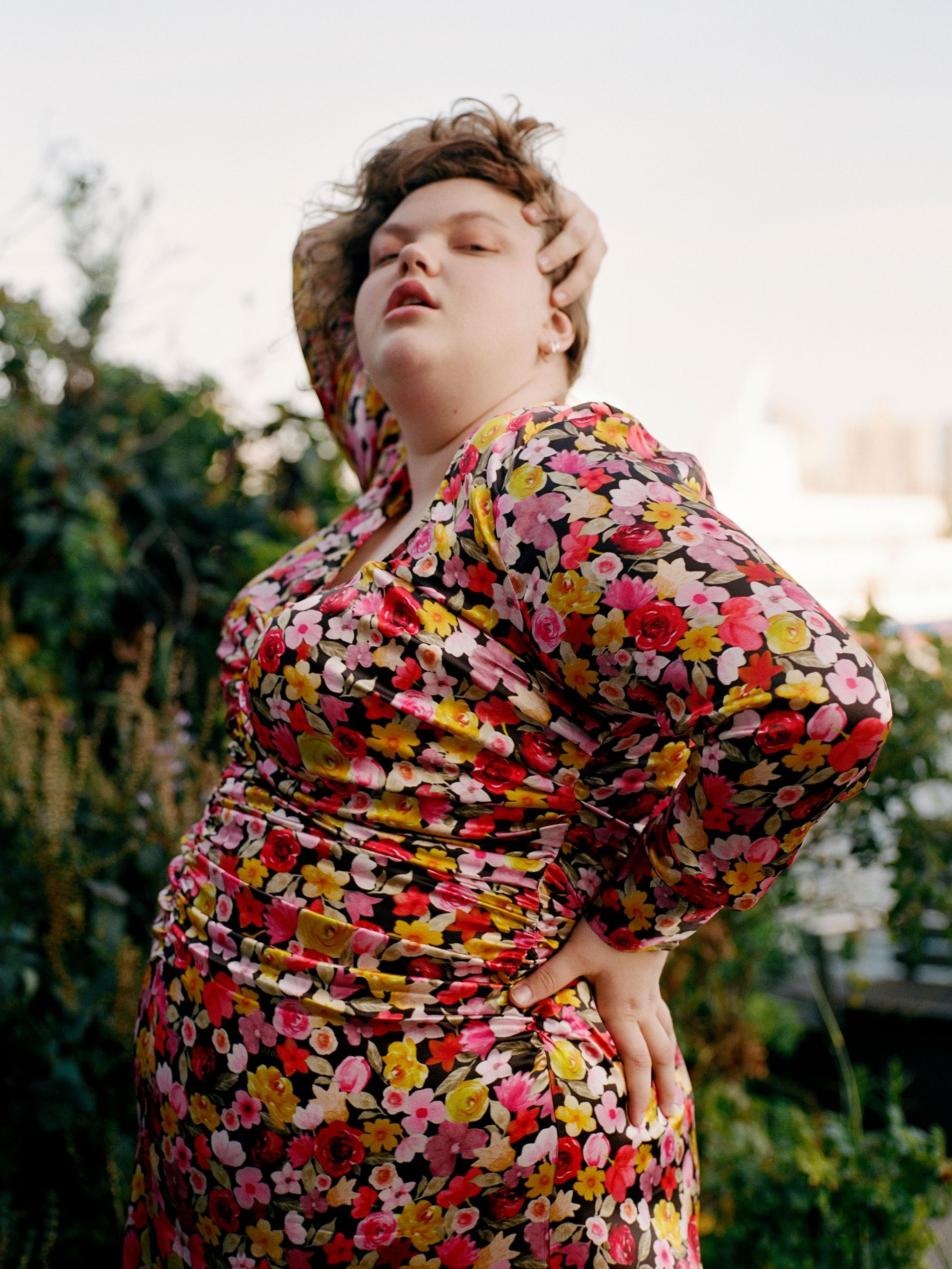 The 10 responsibly-made styles are quintessentially Ganni. Floral sets in reds and yellows with ruching details flatters any figure, while soft tailoring in the form of a slouchy pinstripe suit breathes an air of effortless cool. In the Danish brand's drop, there are none of the tropes within plus-size design that the industry has come to rely on. Ganni doesn't default to figure-hugging black knit dresses or tent-like silhouettes. Instead, they celebrate every shape with their carefully curated capsule.
For Reffstrup, the design process was essential when finalising the design. "We've added pleats for more room and comfort, elastic and gathers for more adjustable fits, and used signature stretch fabrics you know from previous collections," she explains. "We made sure to make it responsible, as always, using organic silk, recycled nylon and polyester."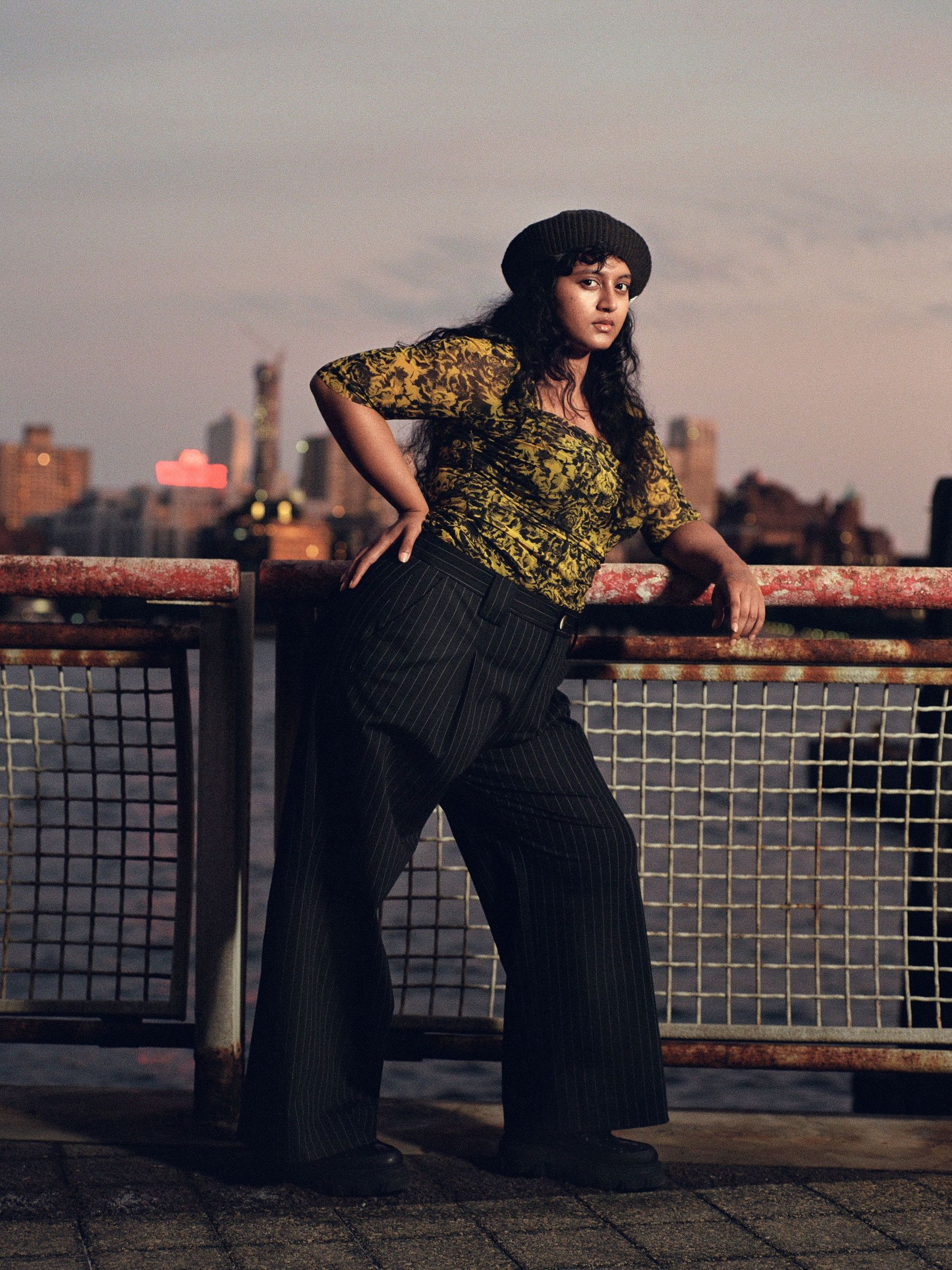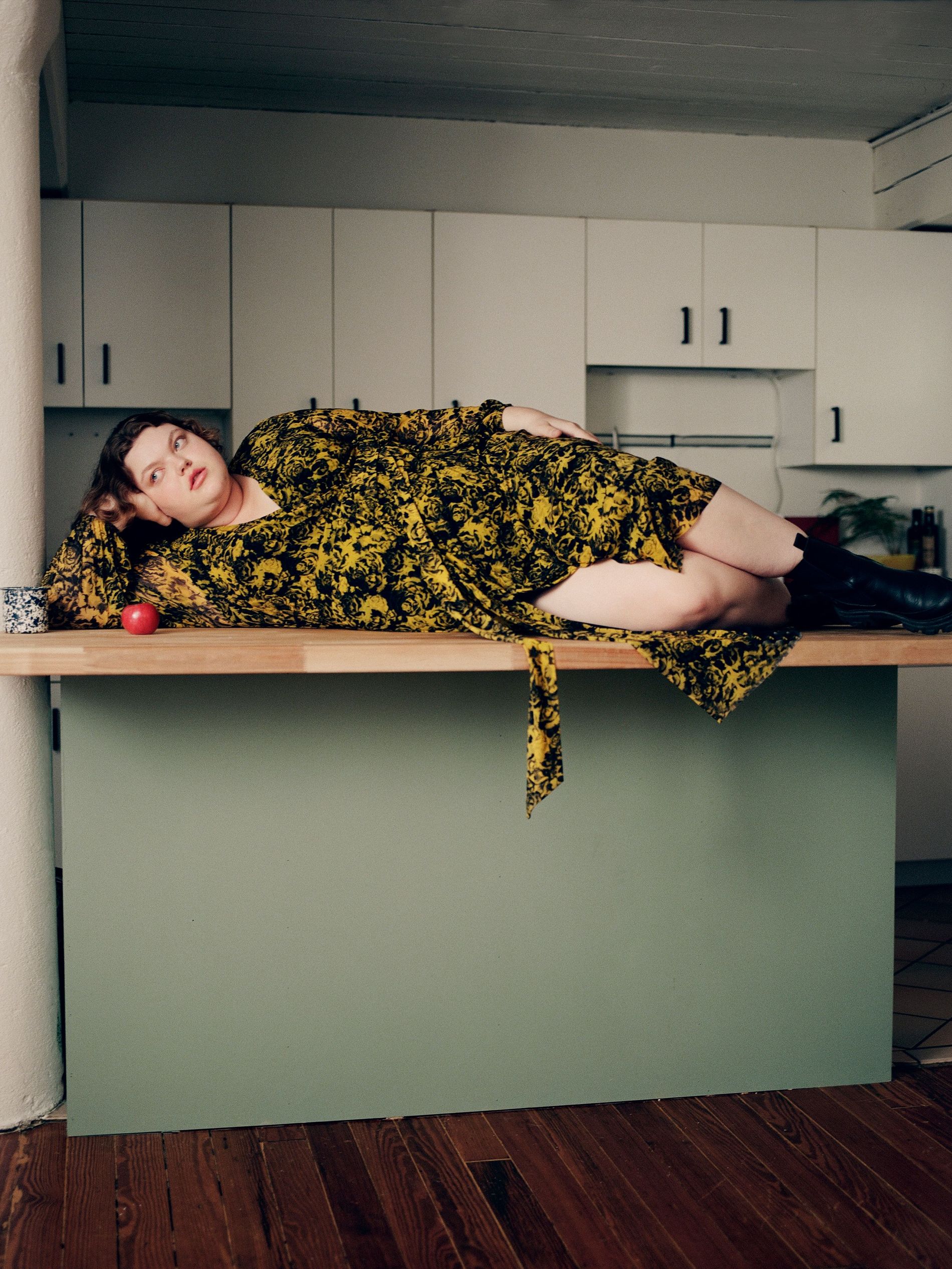 The fitting process took eight weeks to perfect. "We think people want to look and feel their best," says Reffstrup. "That happens when clothes fit right, which is why we've been working closely with 11 Honoré on tailoring the garments for different body types."
The result was what the Danish brand refers to as 'flexible fitting'. "It's all in the detail," says Reffstrup. "On formal trousers, we've added elastics in the back for flexibility, and there are dresses with removable belts so you can cinch the waist or keep loose if you prefer."
Looking to the future, Ganni is committed to keep welcoming more Ganni girls to their gang. "When walking the streets of the world, I love seeing all kinds of different people wear Ganni," says Reffstrup. "This capsule is very special to us as it marks our entry into our new extended size range. This is just the start, and it's my hope we can continue to include more and more people in our community."