These were the beauty trends that caught our attention during the shows at CPHFW SS22
Black-bold liner
The staple black liner was definitely the winner when it came to snagging the spring/summer 22 catwalks during Copenhagen Fashion Week. Whether it was applied in a very traditional way, accentuating the eyes and giving a little bit of shadow; or as part of a graphic creation design around the eyes of the models, liner was present in one way or another. Black eyeliner was spotted at bevvy of shows including (di)vision, Søren Le Schmidt, and A. Røge Hove, and came naturally to the makeup artists looking to step up the norm and bring a little bit of extra 'oomph' into a look.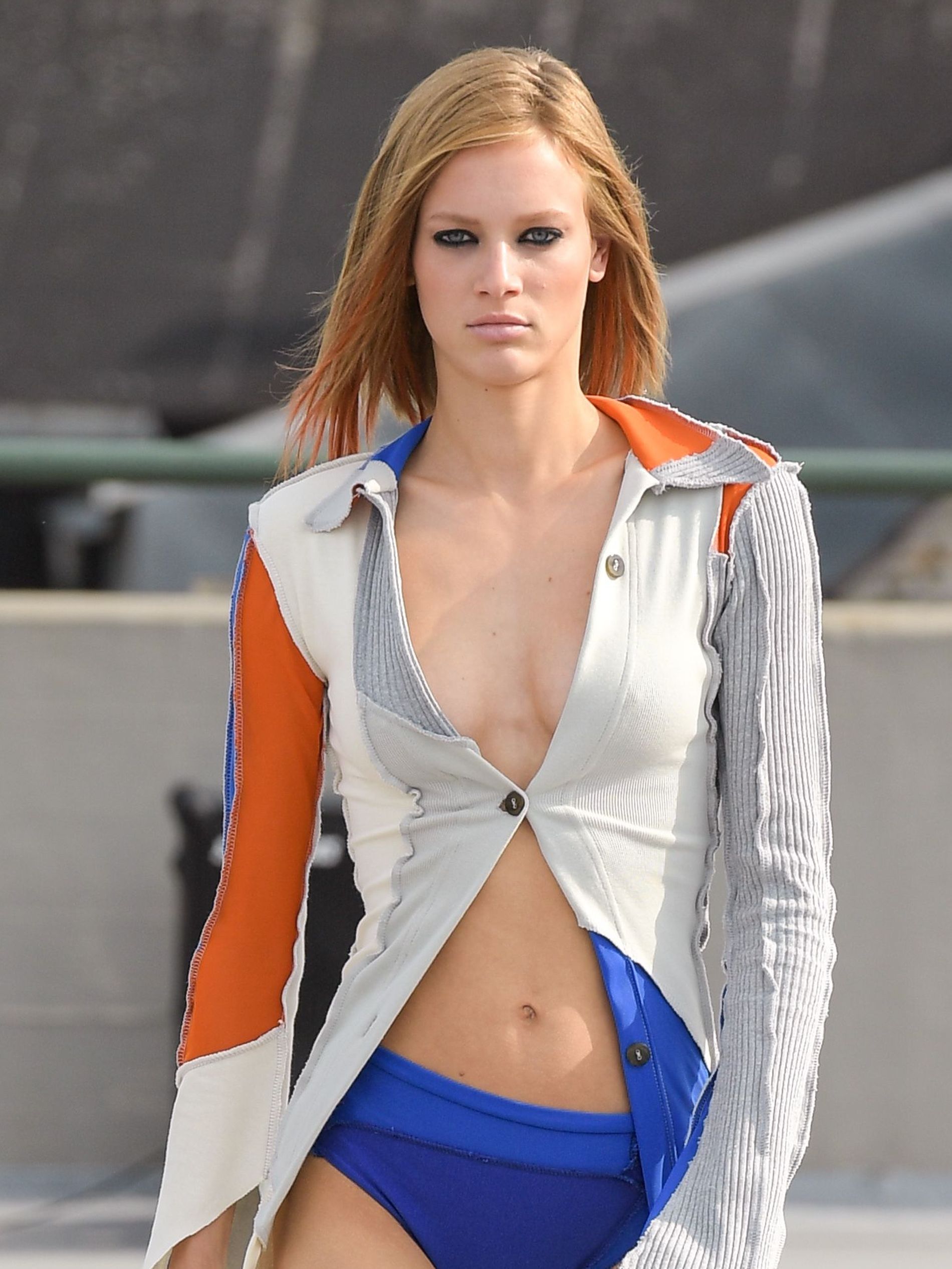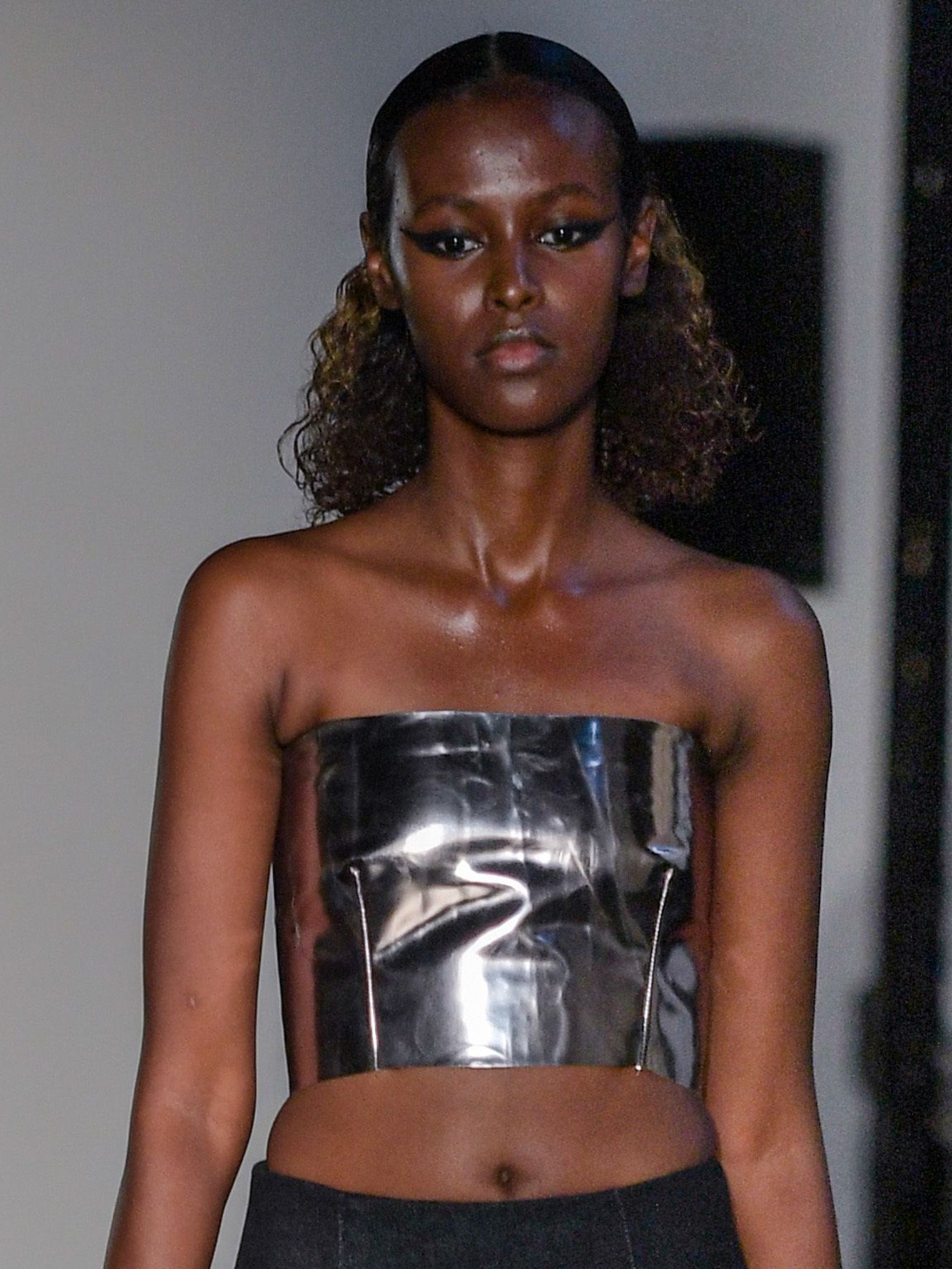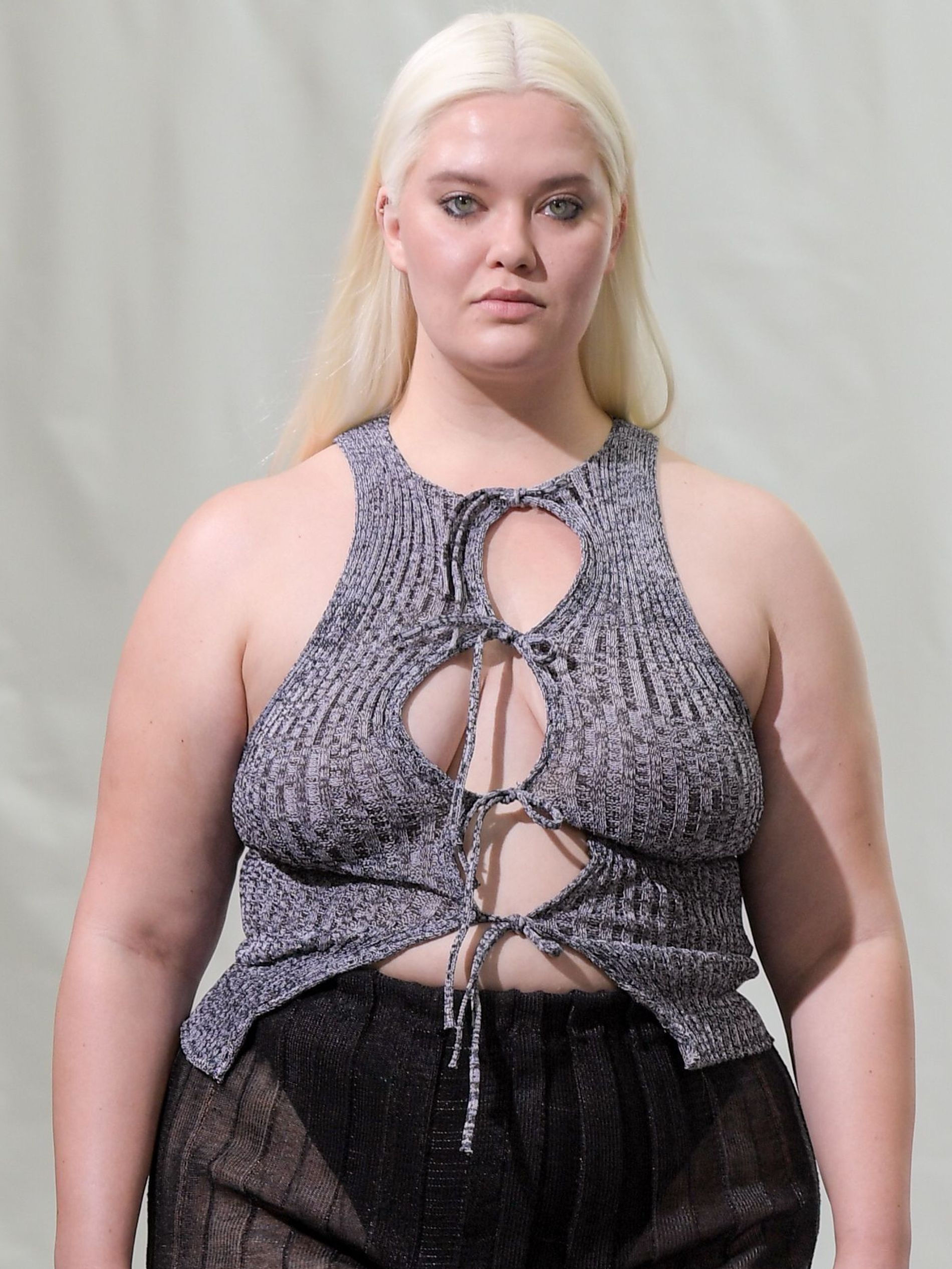 Modern Gatsby
Some things never change and the classic 1920's look, with defined brows and dark coloured lips, is one of them. The look at Rotate Birger Christensen was Great Gatsby inspired, with a little hint of 1990's supermodel and a smattering of Bond villainess. Models graced the runways like modern visions of what once was the golden age of makeup. Now, with a little softer applications and definitely fuller brows, this look continues to turn heads with a classic aesthetic that, by the looks of it, will never fade.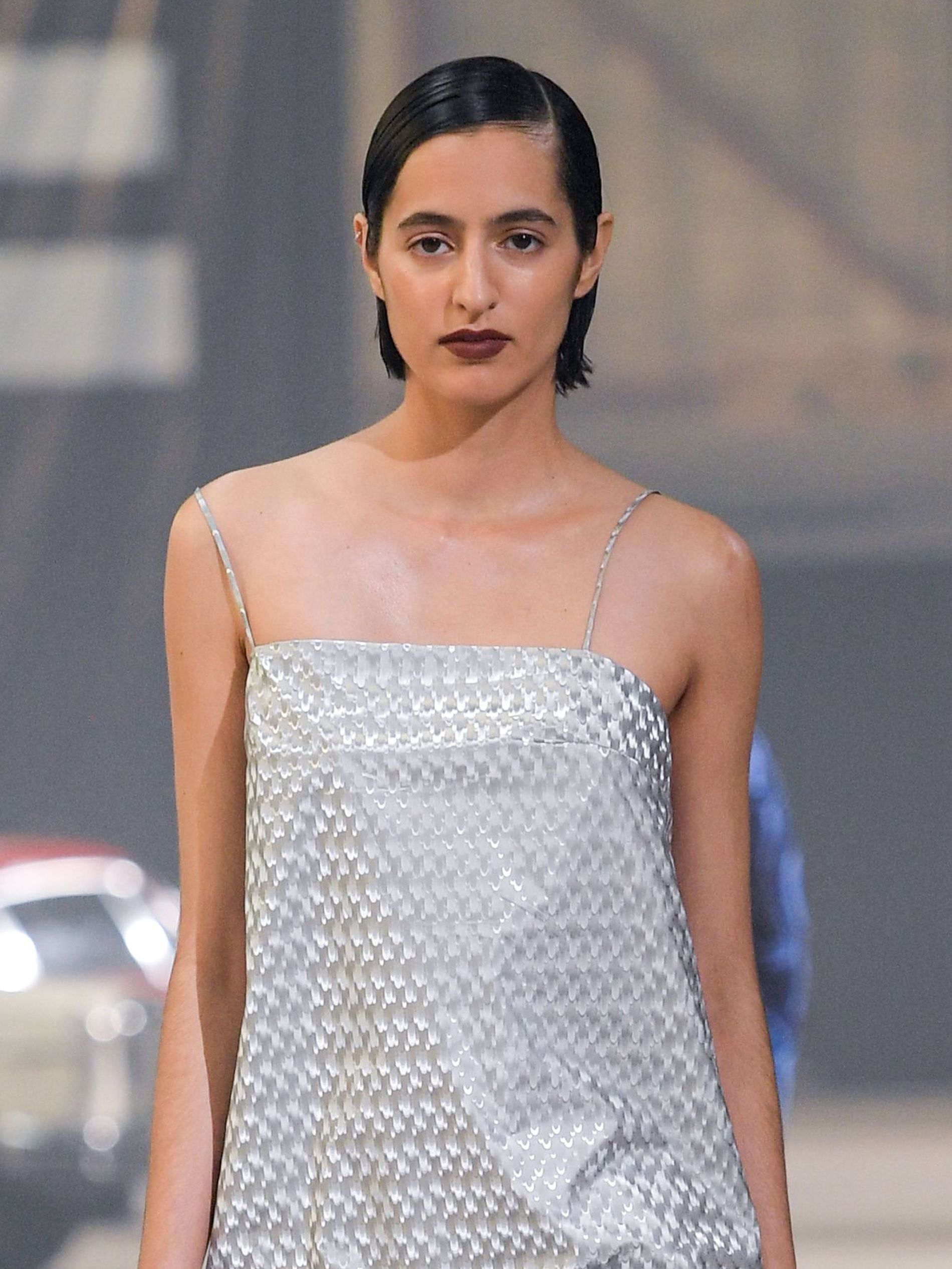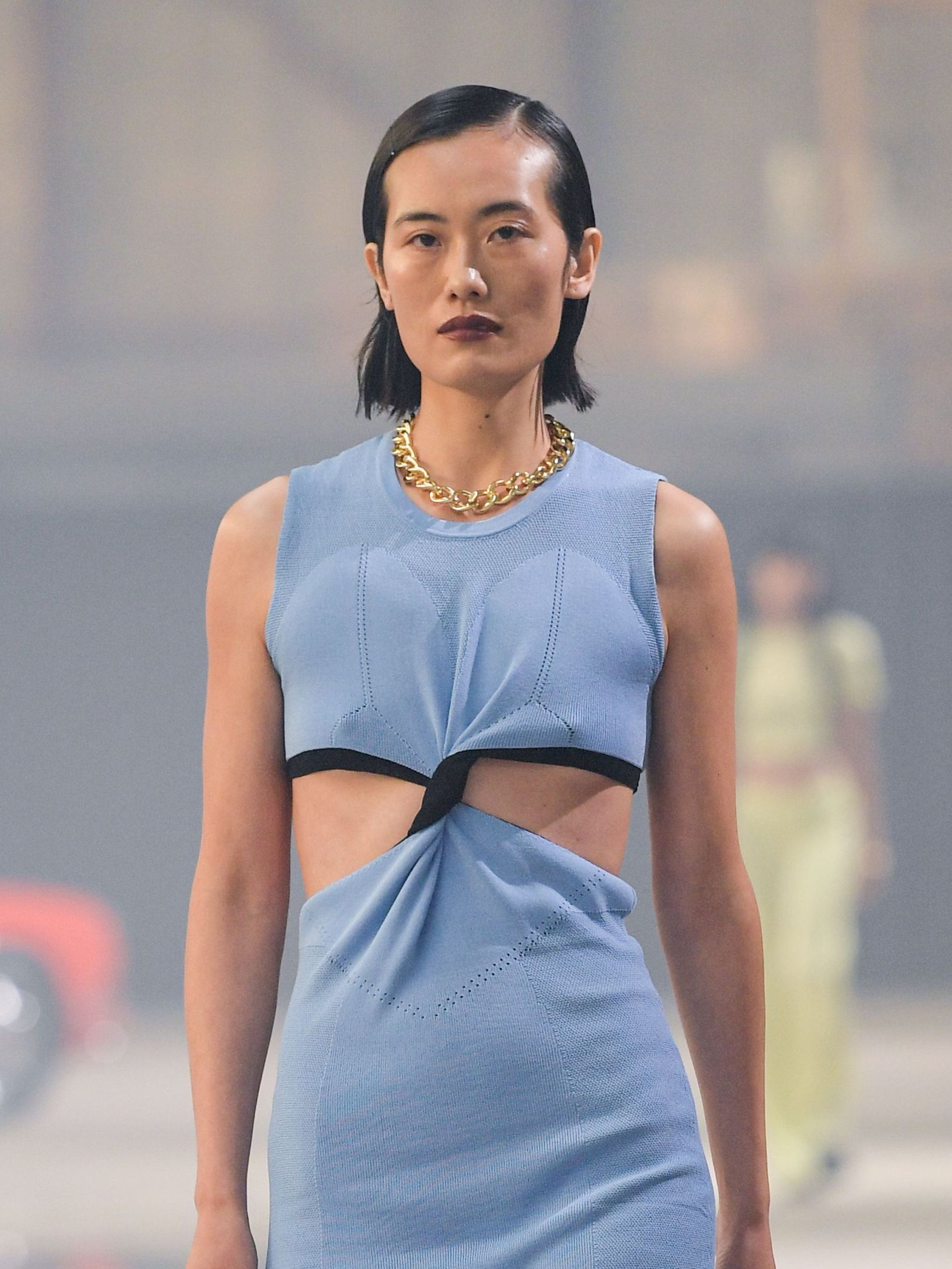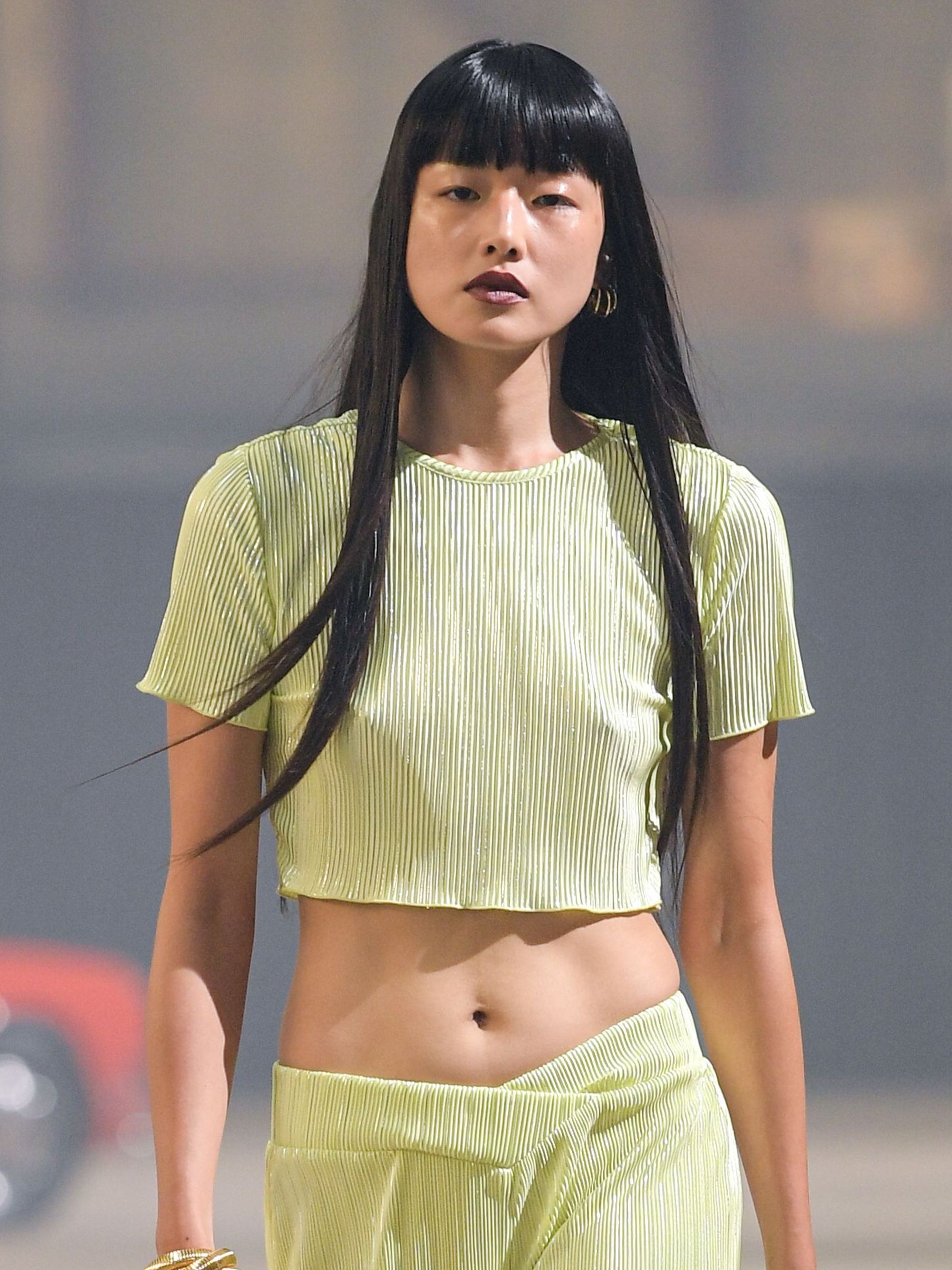 Overblushed
Blushing, or applying rouge to the cheeks - and in this particular case temples and even eyelids as we saw at Rabens Saloner - is meant to bring back a little bit of colour and simulate the rushing of blood to the cheeks; ergo, to appear lively and flustered. In this specific case, the trend goes even further and bathes the wearer in endless life, colouring and pigment. Now more is more and going overboard with the colour is what is expected and even encouraged.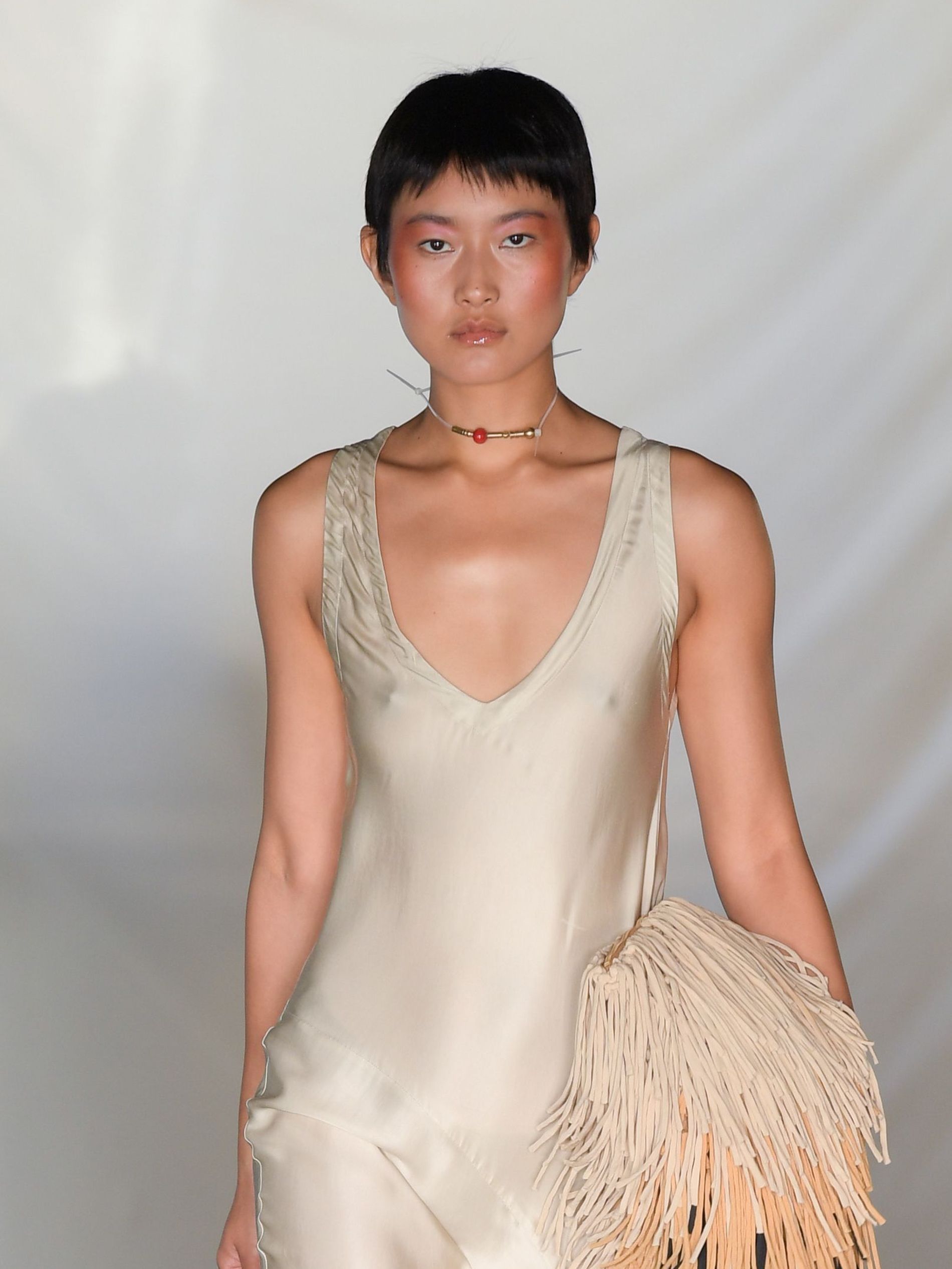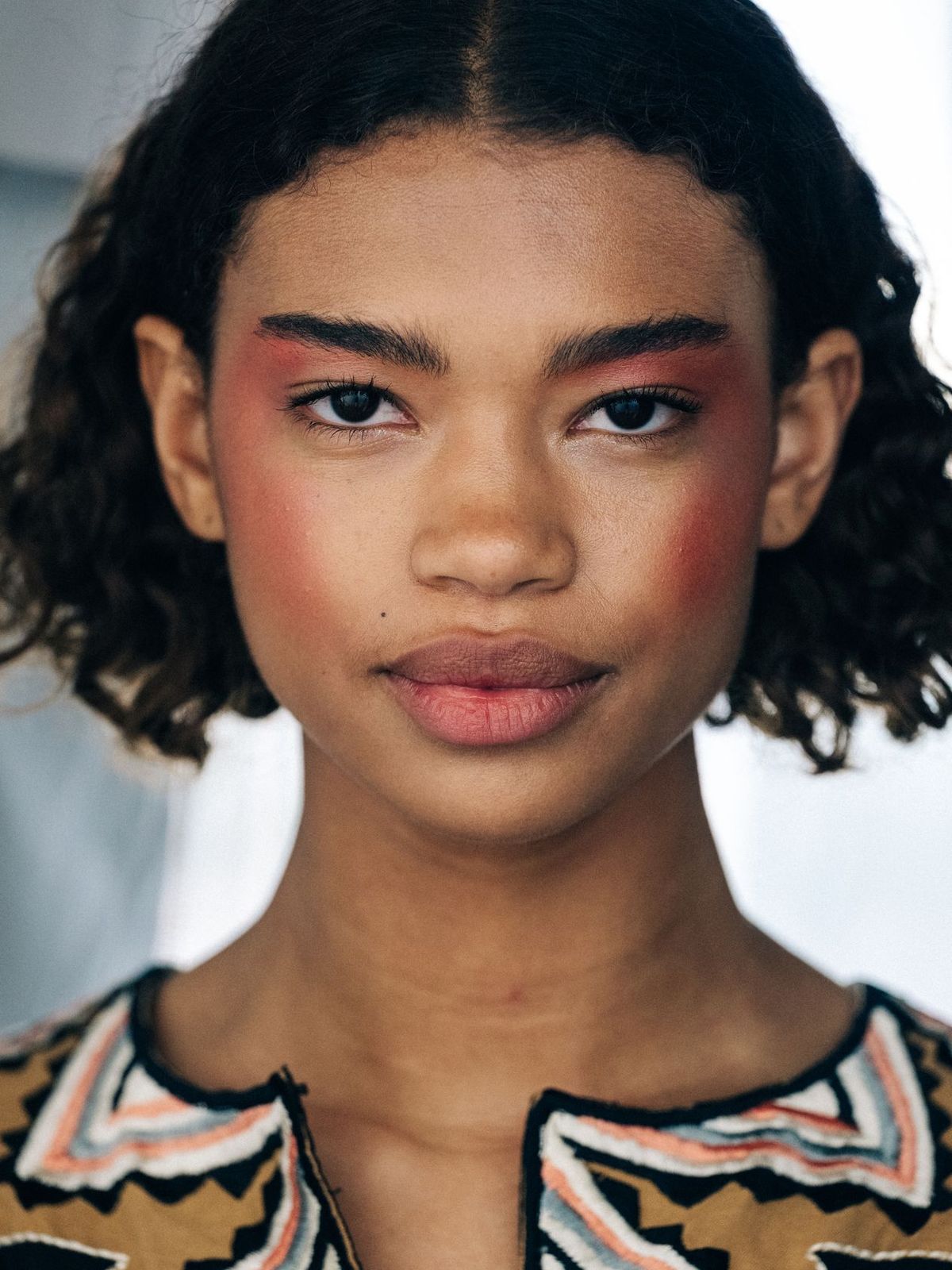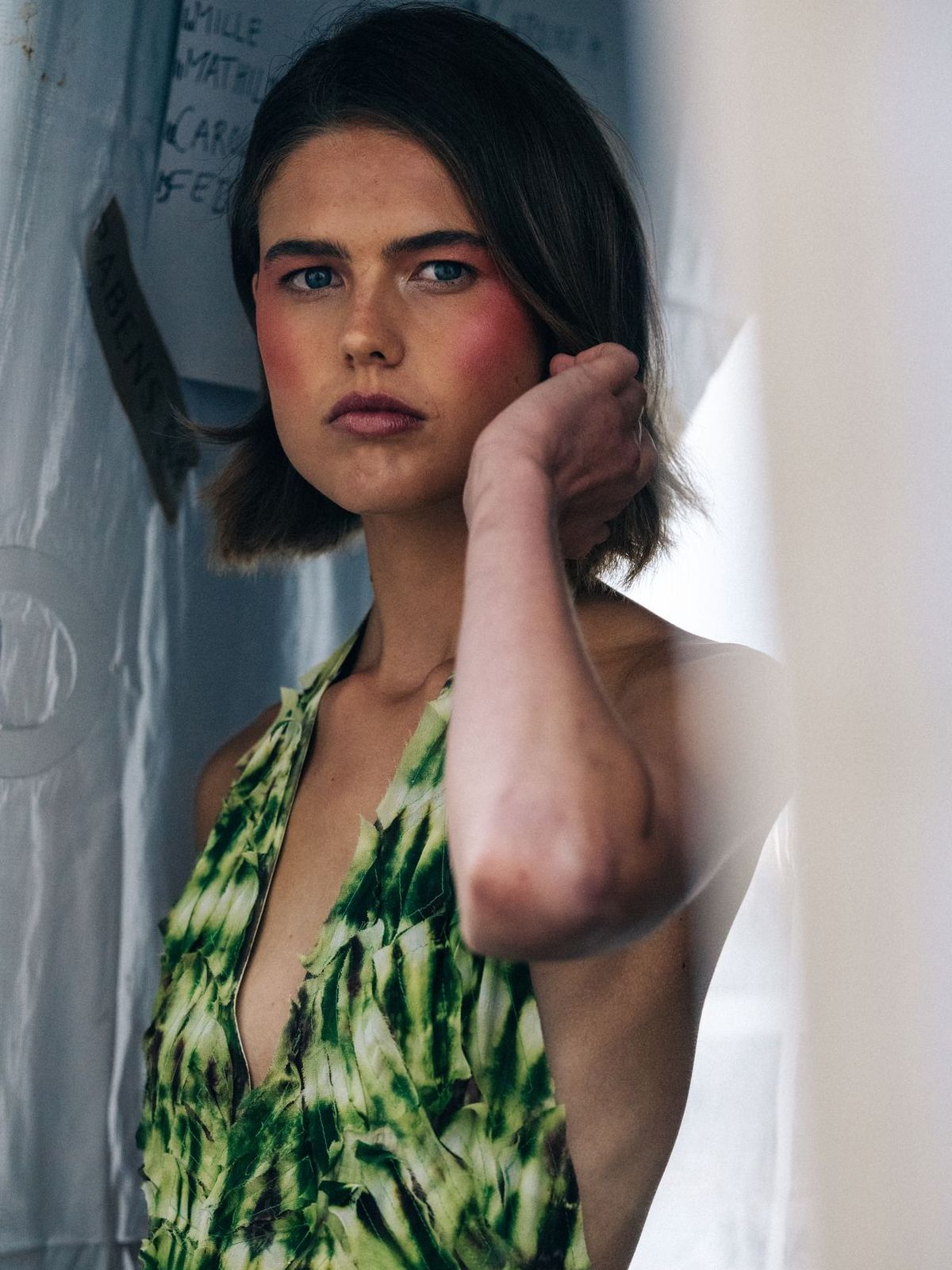 Party time
After a year of social-distancing and with no excuses to brighten up our makeup bag the last few months, the return to normal looks sparklier than ever. Life is too short to not wear makeup, and this season's shows basically gave us permission to swap out our at-home no makeup tendencies for iridescent shades which wouldn't look out of place in the 2000's. Whether you go for a natural application, like just a wing or a fine line; or you decide to go all out and coat your gaze, inner eye and even brow bone with a shimmering pigment as seen at Helmstedt and Han just commit to it and colour match it to your outfit of choice.