The elegant timepieces that not only turned hands, but also heads this year
Unaffected by the pandemic, the watch industry has had another stellar year. Here, Vogue Scandinavia's timepiece expert Kristian Haagen casts his eye over some of the most beautiful new additions of 2021.
Hermès Nantucket
Famed for its exquisite bags and equestrian pedigree, Hermès knows luxury leather like no other company. The brand has also been famous for its watch production since the 1920s, bringing that same level of luxury and style to timepieces.
The Nantucket line has its roots in a sketch made by longtime artistic director Henri d'Origny in 1991, who created a "rectangle within a rectangle". The drawing came to life, and the result is a watch shaped as a half-linked anchor chain and fitted with a quartz movement.
Offered in several iterations, this 17 millimetre version of the Nantucket with a finely crafted leather strap is the entry model of this elegant not-to-be-ignored series.
Hermès
Nantucket watch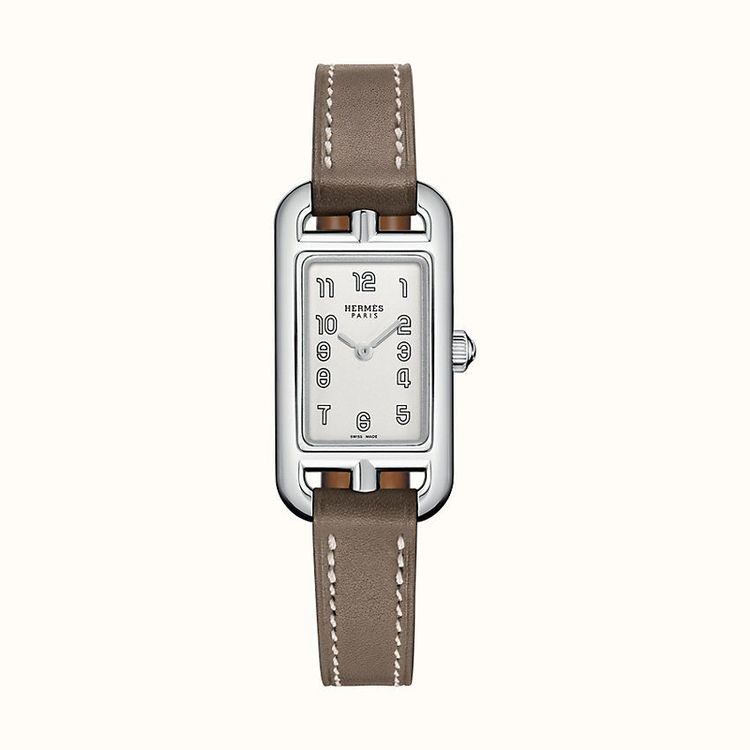 Chanel Boy.Friend
"Reinvent your Boy.Friend everyday." With this provocative tagline Chanel promotes their most recent Boy.Friend series of watches. As promised, the look of the Chanel Boy.Friend watches can quickly change due to the many choices of strap that the famous French brand offers.
For instance, the 21.5 millimetre version looks very different if you switch from the black quilted pattern calfskin to a bright red alligator pattern calfskin strap. Such flexibility means you shouldn't fear committing to this watch.
Chanel
Boy.Friend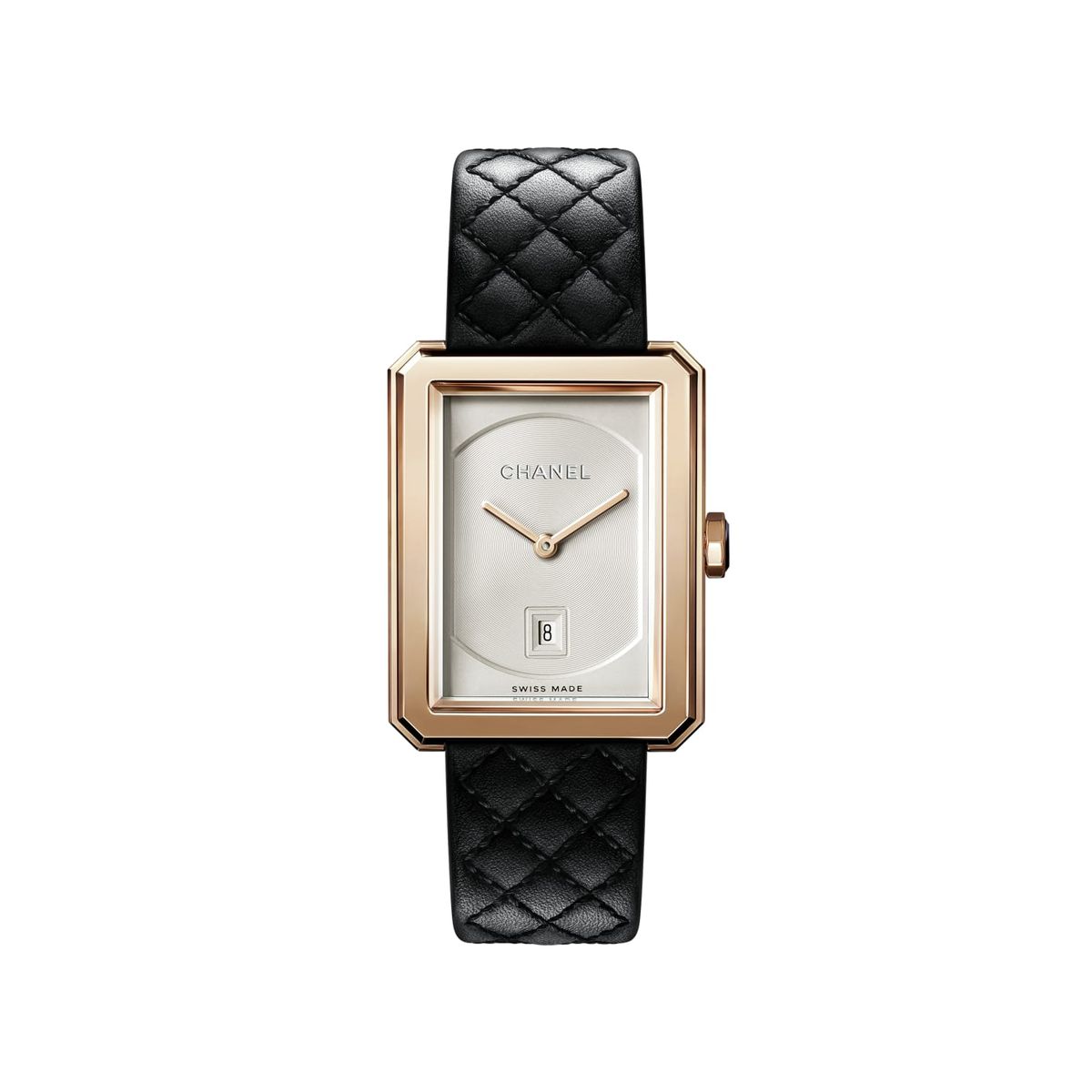 Cartier Pasha de Cartier
Originally designed by visionary watch designer Gerald Genta in 1985, the Pasha de Cartier is a prominent watch with a diameter of 38 millimetres that is famous for its concealed winding crown that sits behind a hinged crown-cap.
To mark its 35th anniversary in 2020, the French maison decided to launch updated versions of this fabulous watch. Not only does the 35 millimetre version in 18k rose gold offer a see-through casebook that reveals the automatic movement, it also features the new 'QuickSwitch' interchangeable system that makes it easy to change between straps to completely alter the watch's look.
Cartier
Pasha de Cartier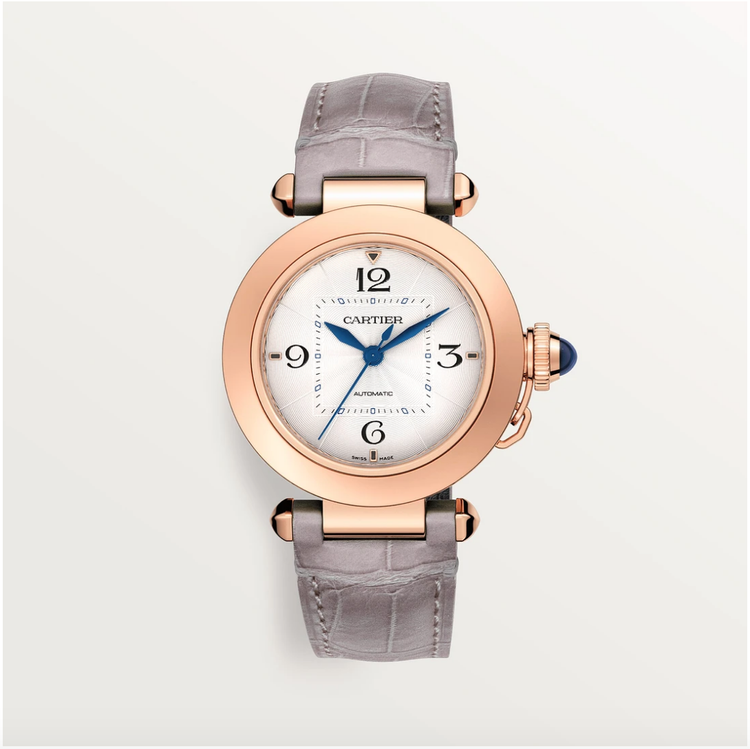 Chopard Alpine Eagle Small
Already renowned for their exquisite jewellery, Chopard also knows their horology. The most recent collection is the Alpine Eagle, a reinterpretation of the brand's classic St. Moritz collection, a best seller for Chopard in the 1980s.
The sporty line's 36 millimetre model gives a nod to the lofty skies and to power, while its chronometer-certified credentials ensure the precision made famous by the Swiss.
Chopard
Alpine Eagle Small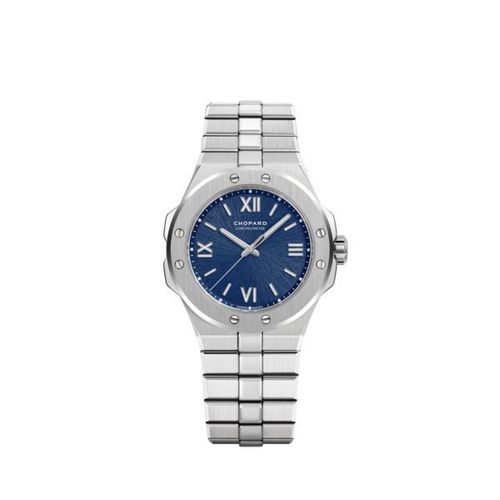 Louis Vuitton Tambour All Black 34
When Louis Vuitton launched the drum-shaped Tambour line of fine watches in 2002, the French luxury company debuted some of the most successful and emblematic pieces in its watchmaking department.
Today, 19 years after its initial launch, the Tambour is offered in a host of iterations. Many are inspired by the brand's fashion lines, but the quartz-powered 34 millimetre All Black seems to make its own statement with its deep polished black look, warm touches of pink gold and 12 sparkling diamonds. A watch that flawlessly goes well with any outfit.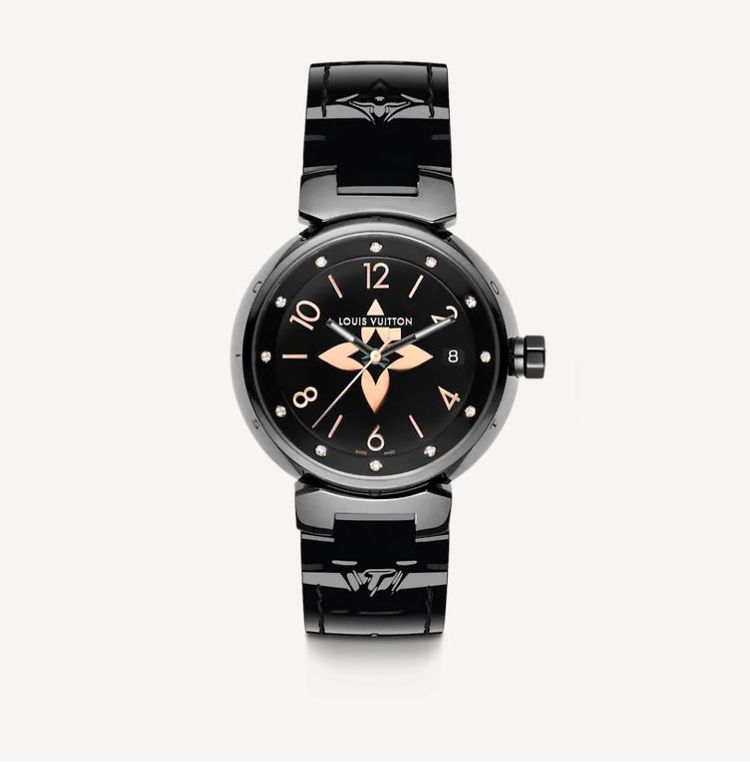 Price available upon request.
Piaget Polo Date 36mm
When Yves Piaget - a member of the fourth generation of the family who founded the famed luxury company in 1874 - launched the Polo watch in 1979, he instantly became a friend of A-listers worldwide. They admired the ultra-slim movements of the Piaget watches combined with the integrated bracelet of the Polo watch. The Piaget Polo quickly became an emblem of luxurious lifestyles.
Today, the Piaget Polo still enjoys attention, not least the updated design from 2016. And the 36 millimetre automatic version, new for 2021, is no exception with its radiant blue dial and snug steel bracelet.
Piaget
Polo Date 36mm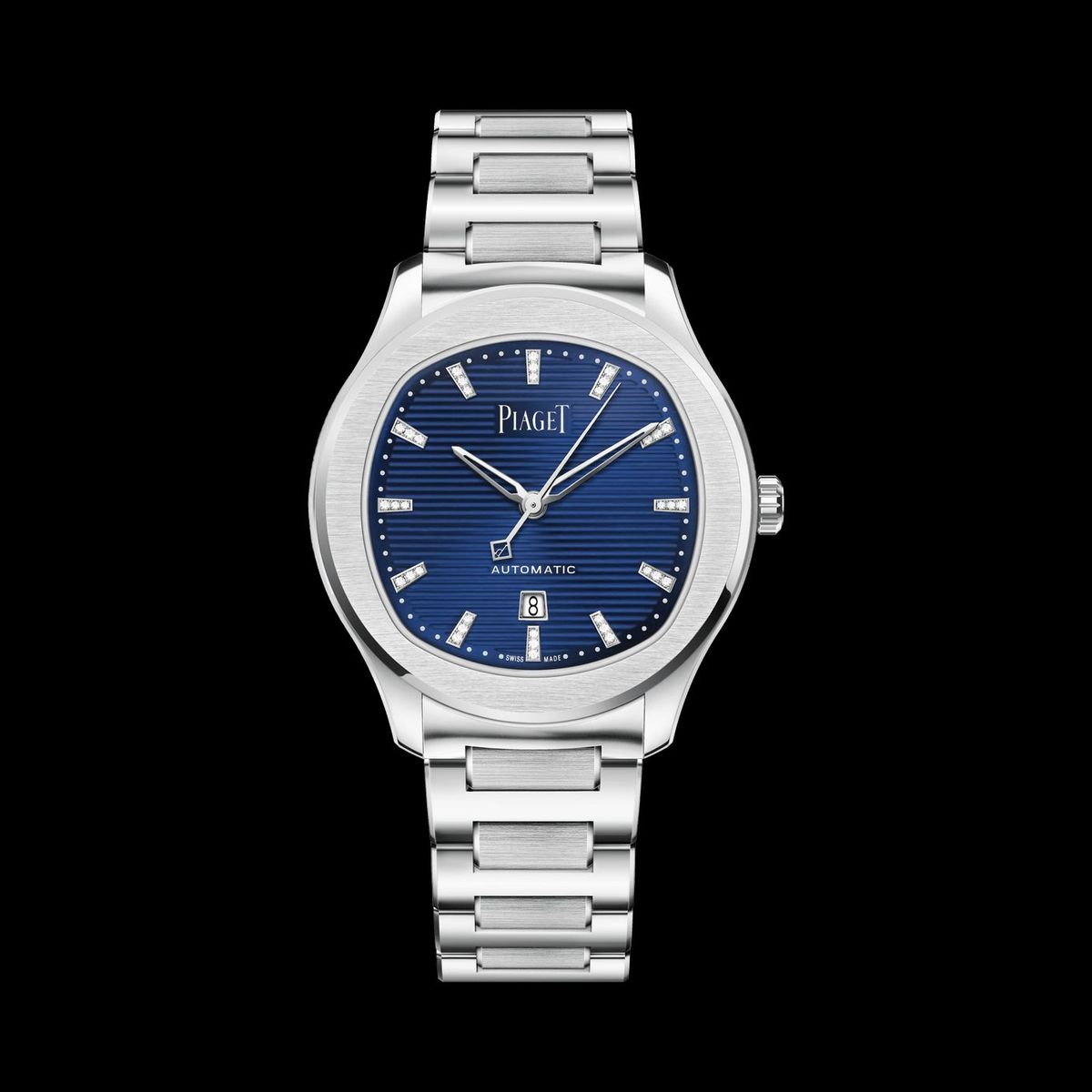 Rolex Lady-Datejust
The most famous name in watchmaking is undoubtedly Rolex. Renowned for commercialising water-resistant watches, honouring precision with chronometer certification, and adorning an array of famous wrists for more than a century already, the brand's new models always excite.
In 2021 Rolex introduced this 28 millimetre Lady-Datejust in combined Oyster steel and Everose rose gold. Matched with a rosé coloured dial with Roman indices, this 2021 model also features an Oyster bracelet and a fluted bezel. So very Rolex.
Rolex
Lady-Datejust