Sometimes, a watch just isn't enough
These days, the best high-end houses are creating timepieces that double up as fine jewellery, made from precious metals and studded with diamonds. Here, we've rounded up our favourites of all time, for the ultimate blow-the-budget wish list.
Bulgari Serpenti Tubogas
Italian superbrand Bulgari (now owned by LVMH Group) is renowned for its delicate and creative jewellery – and, of course, a love of snakes. The the iconic Serpenti line was made famous by American actress Elizabeth Taylor, who wore an early watch from the collection while shooting 1963 blockbuster Cleopatra in Rome. Today, many years later, the Serpenti Tubogas is available in three different precious metals and with diamonds in the bezel.
Chanel Camélia
Chanel is so much more than its most famous black flap bags. The brand's timepieces showcase craftsmanship that's just as exquisite, particularly when it comes to the Camélia watch. Inspired by Coco Chanel's love of camelia flowers, this looks like a piece of fine jewellery when the hinged lid is closed, but reveals itself as a watch when open. Made in white gold and fitted with a quartz movement, the Chanel Camélia is the ultimate statement piece.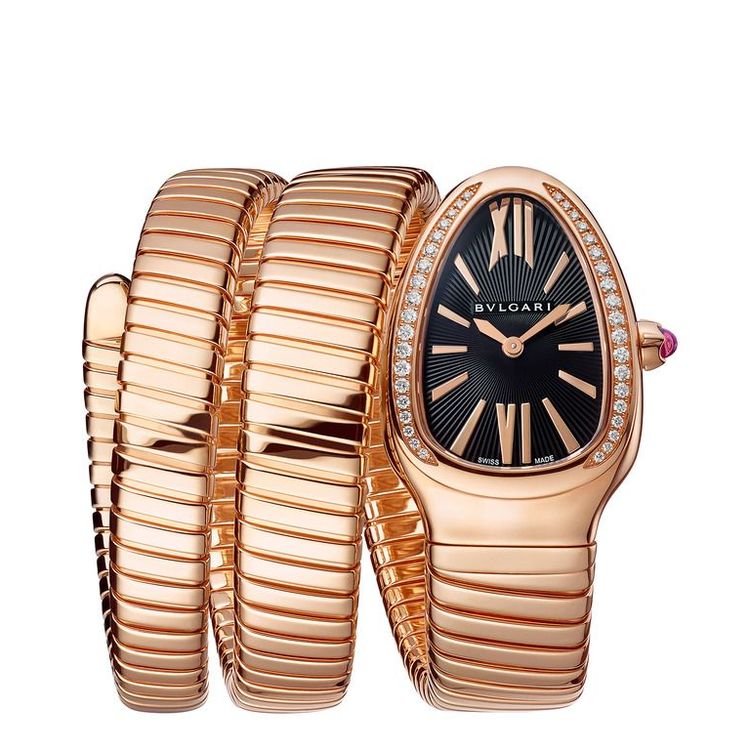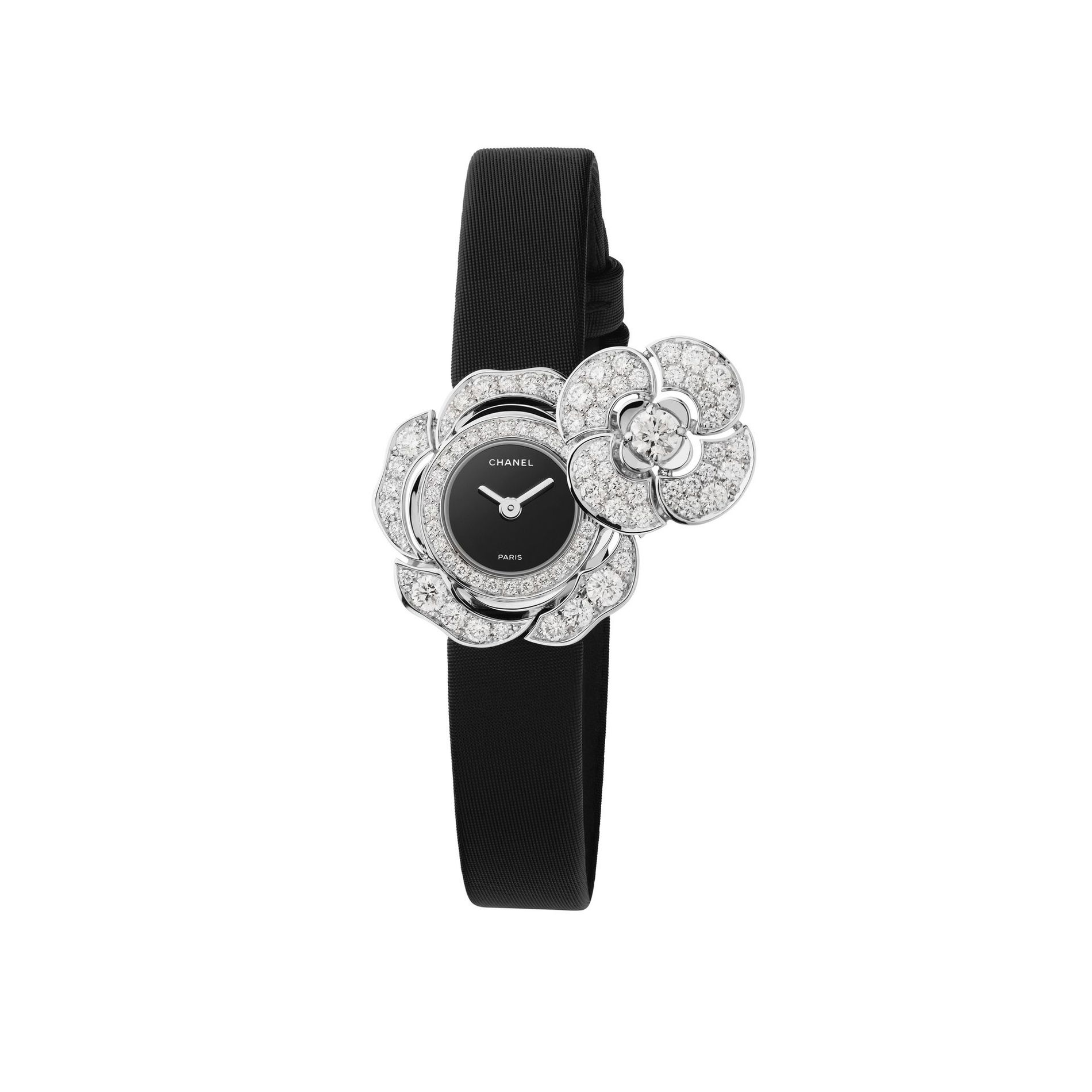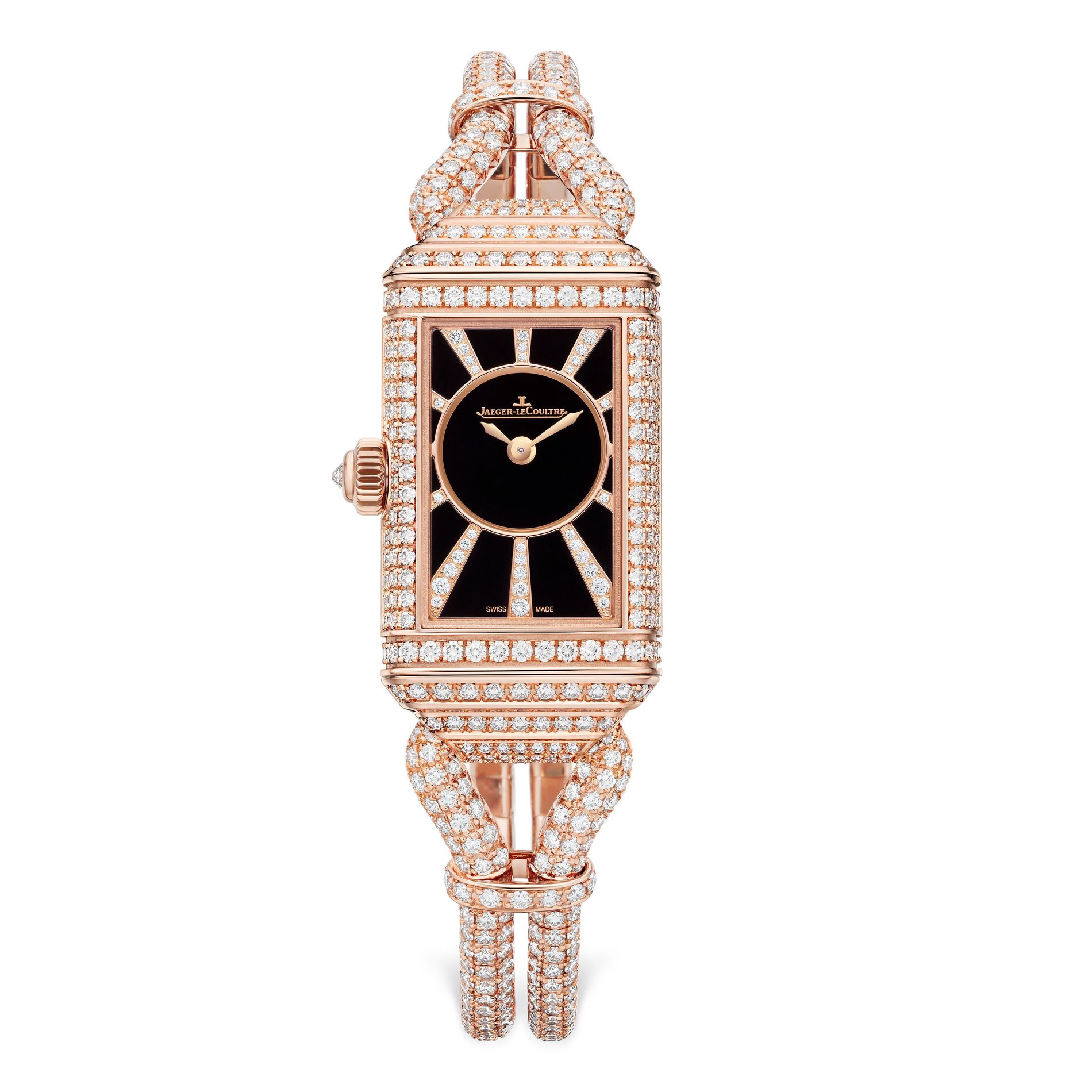 Maillon de Cartier
Louis Cartier was already a famous Parisian jeweller when he designed his first wristwatch for men back in 1904. Since then, timepieces have been as important to the brand as fine jewellery, which is self-evident in the case of the Maillon de Cartier. Featuring Cartier's signature large black Roman numerals and a rich gem-setting on the case and bezel, the quartz-driven Maillon de Cartier may only have a diameter of 16 millimetres, but it's a showstopper on any wrist no matter how discreet the size.
Piaget Limelight Gala
Piaget is known for not only exceptional watches, but also for fine jewellery. The Limelight collection especially offers an unusual asymmetry of case shape, an example of the Swiss manufacturer's modern twist on classic jewellery timepieces. The 32 millimetres Limelight Gala, which uses a Swiss-made quartz movement, has a hint of the 1970s style with its green malachite dial.
Hermés Faubourg Polka
With its discreet diameter of only 15.5 millimetres, the Faubourg Polka by Hermés is the ideal accessory if you want to make a subtle yet spectacular statement. The mother-of-pearl dial sits in a dainty, round case which is hinged to an intricate bracelet of interwoven dots and oblique lines. Made from white gold, this watch is entirely paved with 107 round brilliant-cut diamonds and offers a slim, Swiss-made quartz movement.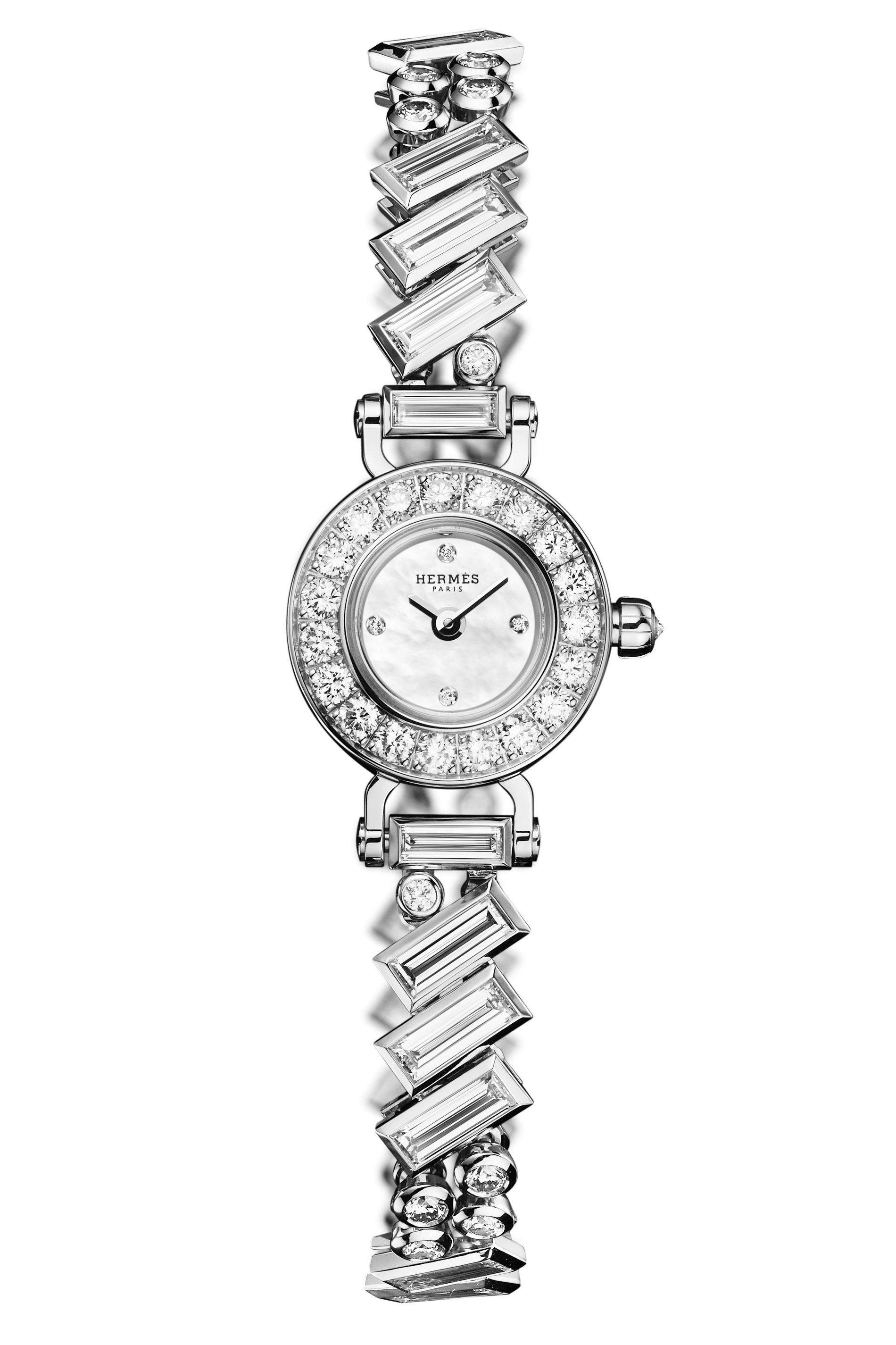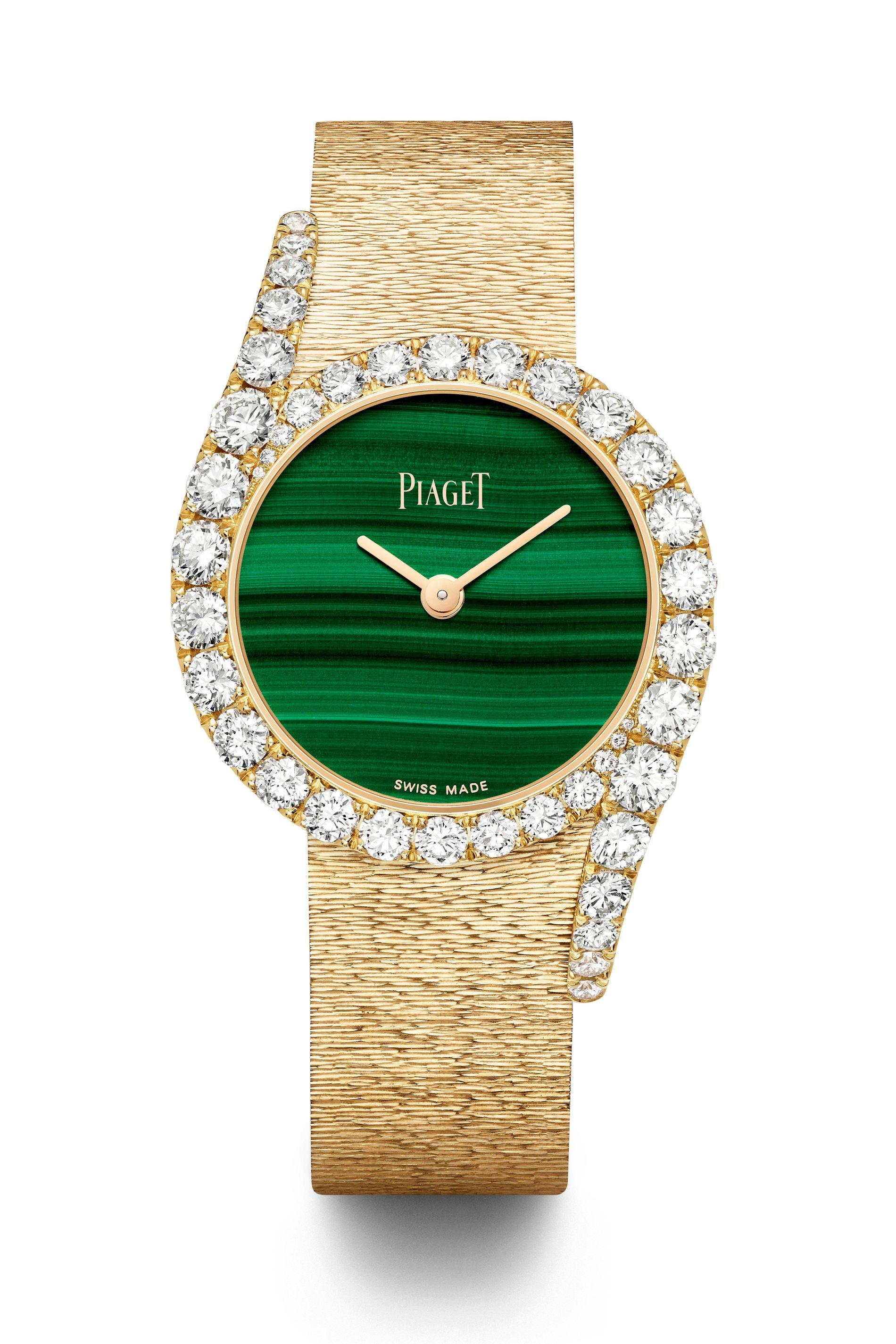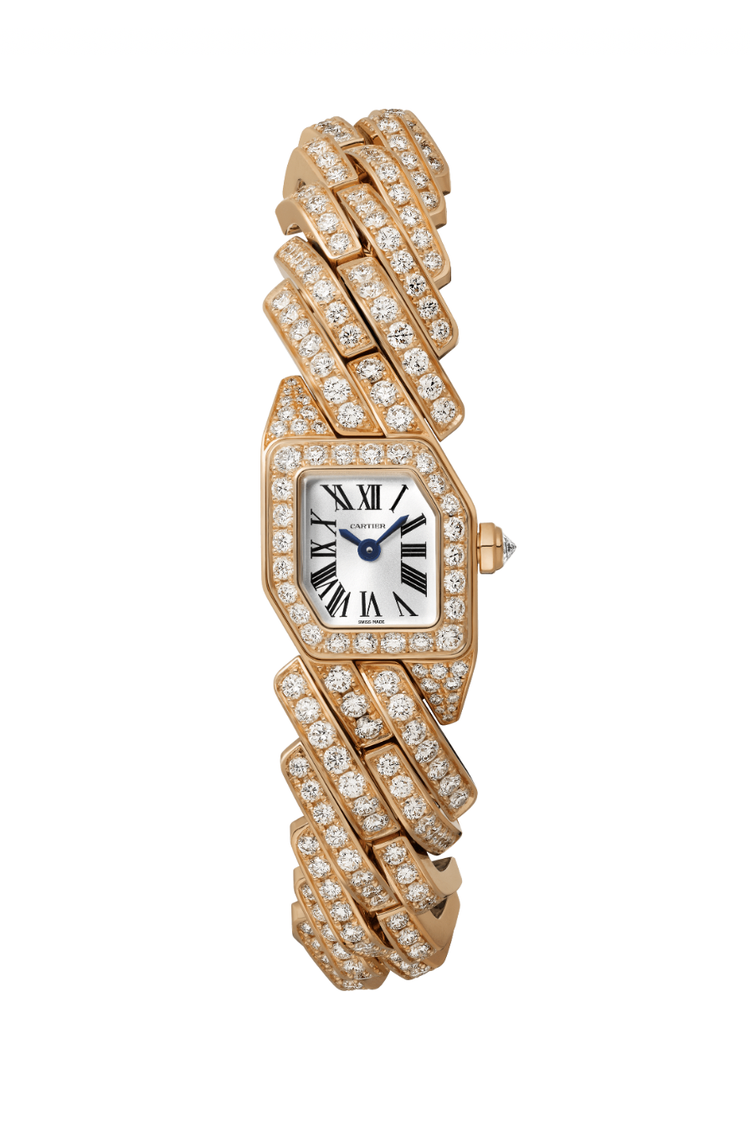 Roger Dubuis Velvet Blossom
This feminine choice from the otherwise sporty Roger Dubuis celebrates the softness of velvet alongside the sparkle of fine diamonds. The Velvet Blossom is an ode to nature, featuring a flowery, diamond-set mother-of-pearl dial and a paved, pink gold case. This 36 millimetre watch is fitted with a Poinçon de Genève signed automatic movement.
Jaeger-LeCoultre Reverso One Cordonnet
The Jaeger-LeCoultre Reverso One Cordonnet is guaranteed to seduce the wearer and onlookers alike. Carefully created by the talented gem-setters in Jaeger-LeCoultre's Métiers Rares workshop in Le Sentier, this double-sided 36.8 millimetre beauty also features an in-house movement with a manual wind.