Keep time with the most stunning female watches to come out of the world's biggest watch fair
One of the most important annual industry events, Geneva Watch Days 2021 mostly caters to the male audience. However, Vogue Scandinavia's watch expert was there to dig through the major brands' offerings and find the finest female-focused timepieces.
Parmigiani Tonda 1950 39mm
A watch brand not known to many, luxurious label Parmigiani Fleurier enjoys the attention of a few but very dedicated collectors of fine Swiss watchmaking.
So why is the brand a connoisseur's favourite? Take the Tonda 1950 in rose gold as an example. It's a masterpiece of engineering, with a very slender profile of only 2.6 millimetres made possible by a micro-rotor that takes up minimal space in the diamond-set watch. The incredibly delicate timepiece offers a diameter of just 39 millimetres.
Parmigiani
Tonda 1950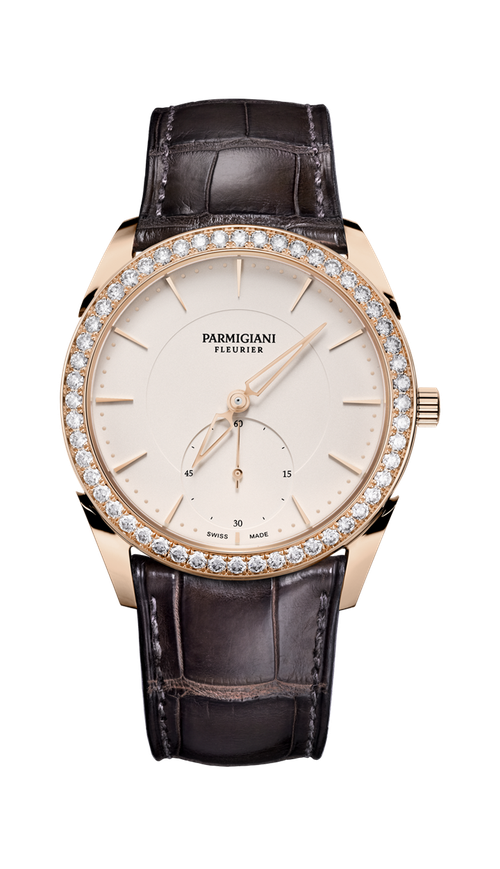 Breitling Navitimer Automatic 35
When Breitling launched the aviation friendly Navitimer in 1952, they probably had no idea that this model would survive horological trends for decades to come. Today, the Navitimer is still one of the most essential models in the contemporary collection of the sporty Swiss watch brand, and last year they unveiled this female-focused variant.
The historical appeal is obvious, as is the sophistication, with an elegant mother-of-pearl dial and sparkling diamond-set indices. Adhering to Swiss tradition, the Breitling Navitimer Automatic 35 millimetre is, of course, chronometer-certified to ensure an impressive precision that matches the beauty of this watch.
Breitling
Navitimer Automatic 35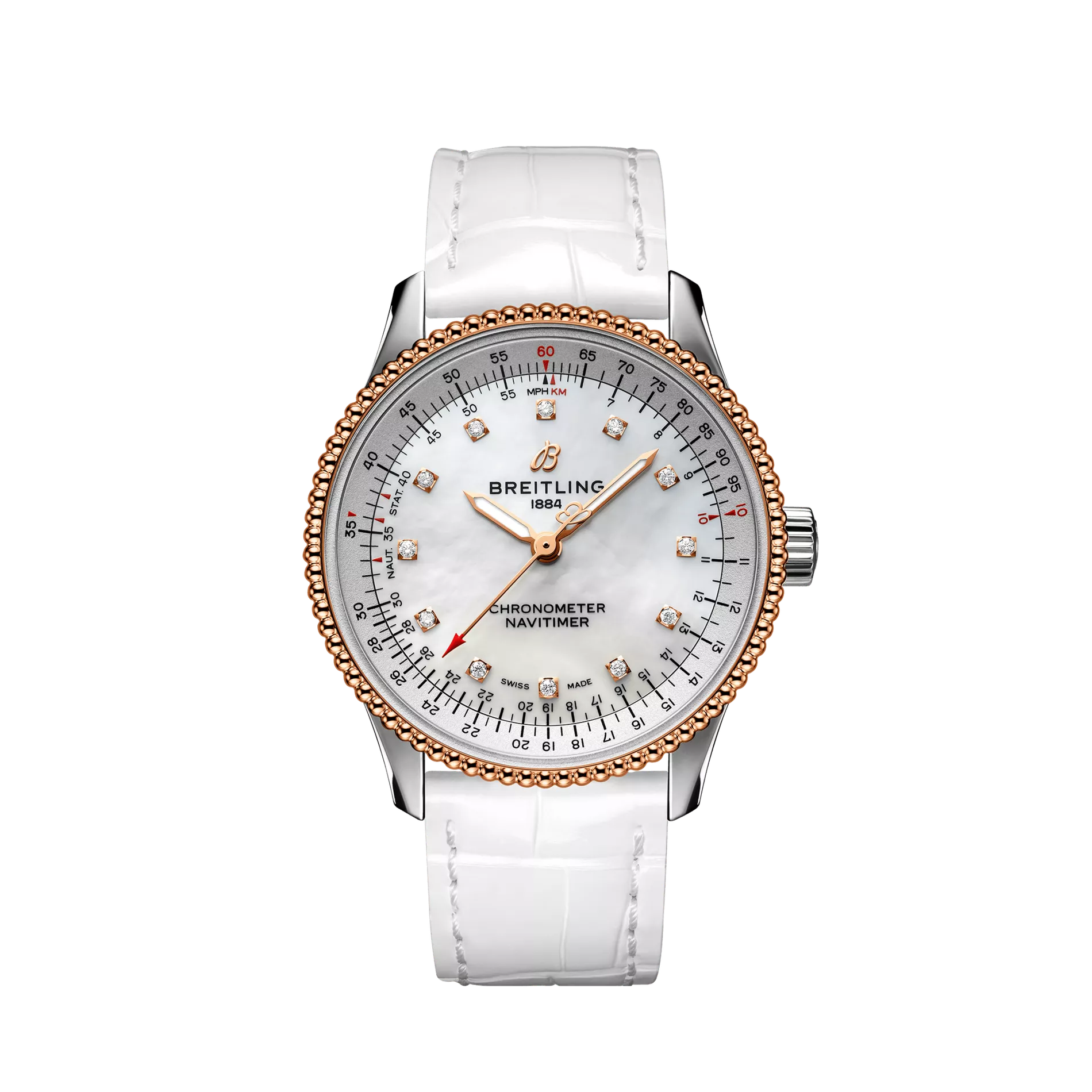 Oris Aquis Date Upcycle
When it comes to sustainability in the watch industry, Oris is a brand that is clearly taking its responsibility seriously. Not only was the Swiss watch brand recently awarded a diploma that proves it is the first carbon footprint-free watch company, it also released the Aquis Date Upcycle with a dial made entirely out of salvaged plastic from our oceans.
Offering an almost perfect diameter of 36.5 millimetres, the Aquis Date Upcycle is a beautiful ambassador for Oris' tireless efforts on sustainable production. The spectacular recycled dial is unique to every model as it is cut from vast plates of recycled PET plastic, resulting in random, one-of-a-kind patterns.
Thankfully the Oris Aquis Date Upcycle is not a limited edition, and Oris will keep producing this spectacular watch as long as there is a demand.
Oris
Aquis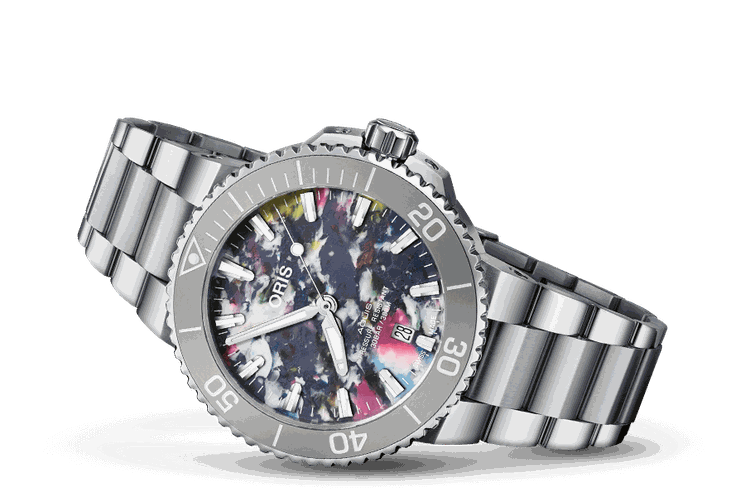 Bvlgari Bvlgari
Everybody loves Bvlgari. Well, at least this is what it feels like when visiting the Italian luxury brand's space at Geneva Watch Days. The happy faces you are met with there reflect Bvlgari's success, not least with their very attractive timepieces.
Unveiled 40 years ago, the Bvlgari Bvlgari embodies creativity and style, with its circular signature shape initially inspired by the curved inscriptions on Roman coins. Yet today, this ancient design is one of the most successful models of the current line of attractive timepieces from Bvlgari. This quartz-driven 23 millimetre version offers a lovely mother-of-pearl dial and a cabochon-cut rubellite-set winding crown.
Bvlgari
Bvlgari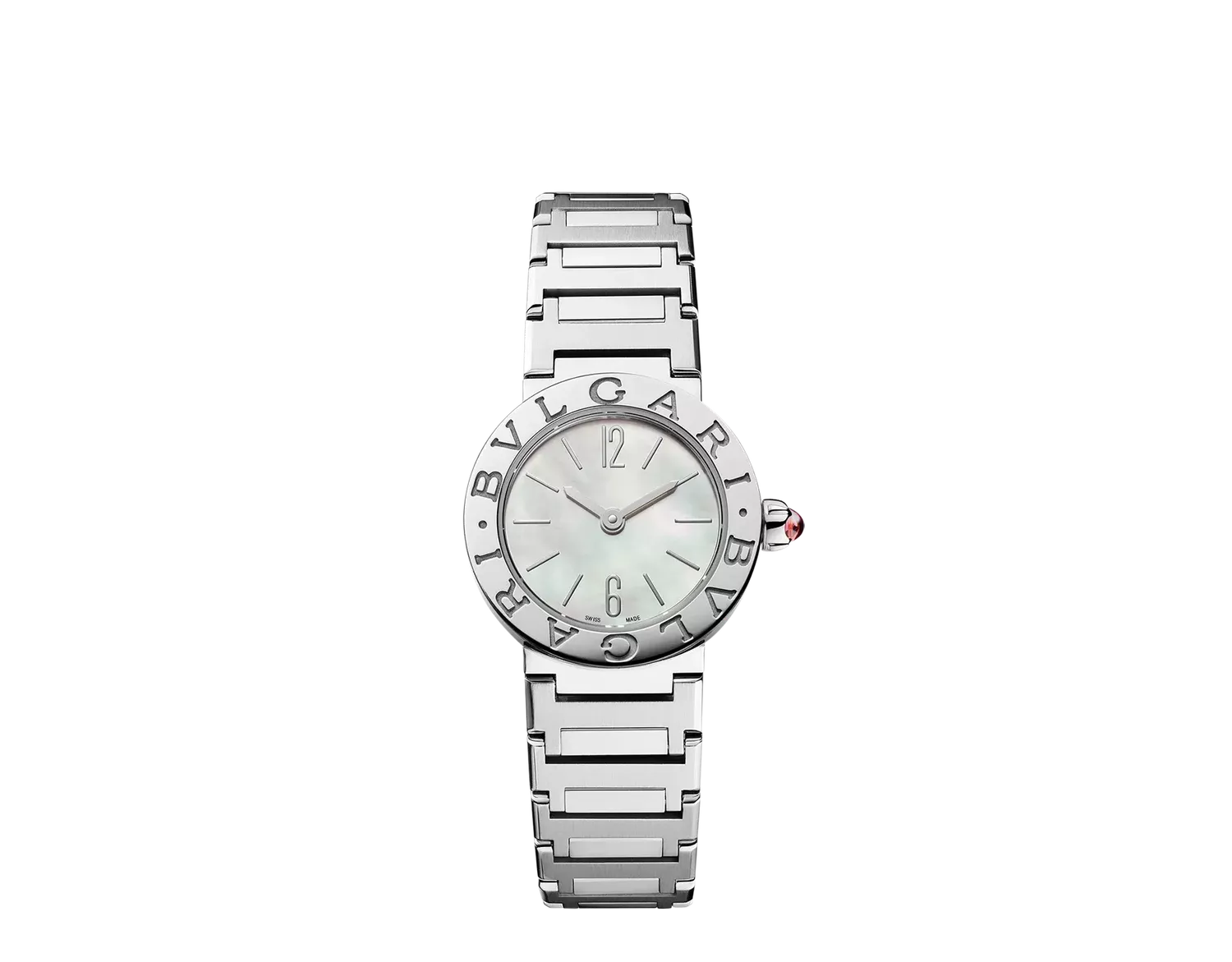 Frederique Constant Highlife Ladies Automatic Sparkling
The rather nifty Highlife Ladies Automatic Sparkling comes with a diameter of 34 millimetres, a bedazzling bezel, and a starry-night navy blue dial with delicate diamond-set indices. Clearly, it's a watch made to be noticed. And with just 888 of them available in the world, chances are all eyes will be on you when this timepiece is on your wrist.
Frederique Constant
Highlife Ladies Automatic Sparkling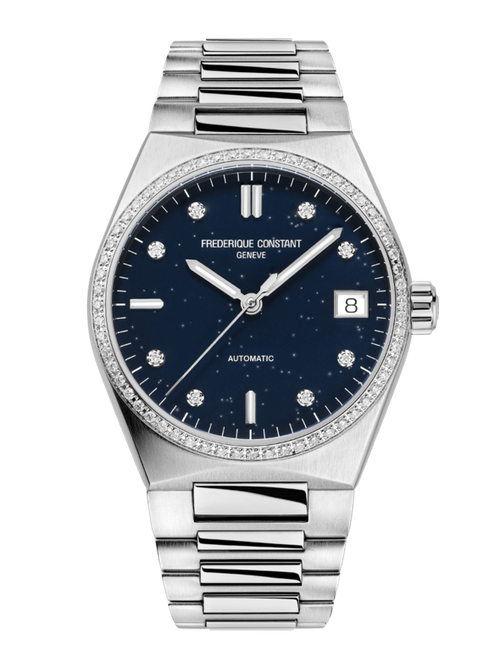 Maurice Lacroix Aikon Venturer 38mm
Swiss watchmaker Maurice Lacroix brought the party to Geneva Watch Days 2021, serving up their latest timepieces alongside gin and tonics and an upbeat soundtrack.
The Aikon Venturer is one of their most intoxicating timepieces, and a watch that suits any wrist. The version you're drinking in here is the 38 millimetre, which is made for active lifestyles with a stainless steel strap and water resistance to 30 ATM.
Maurice Lacroix
Aikon Venturer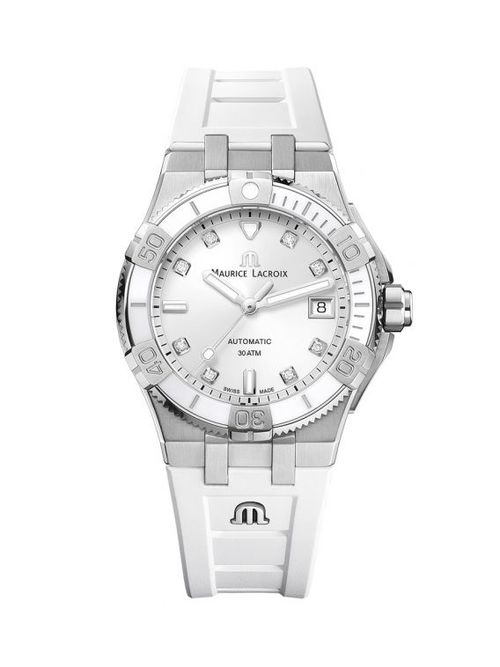 Doxa Sub200 Orange
As a master maker of divers watches, Doxa surprised no one with a rich collection of Subs at this year's Geneva Watch Days.
The Doxa Sub200 is a traditional three-hand divers watch, offering a non-gender specific size of 42 millimetres and a great sporty look no matter if the watch is fitted on a matching orange rubber strap or the vintage-inspired pearl-of-rice steel bracelet.
Doxa
Sub200 Orange