As we head to the slopes, our retro fantasies are fulfilled in these ski suits
All products featured on Vogue are independently selected by our editors. However, when you buy something through our retail links, we may earn an affiliate commission.
Ski season is here, and we're scouring for ways to keep warm whilst staying stylish and maintaining functionality when hitting the slopes (and the après-ski of course). Luckily, there's a myriad of means to bring sartorial shrewdness into our skiwear, whether it is with a sharp ski jacket paired with the perfect pair of ski trousers or salopettes, or perhaps by indulging in a head-to-toe luxury designer ski outfit.
If none of the above fulfil your idea of the perfect ensemble for a winter holiday in the mountains, consider the option that combines all of them together – the ski suit. A nod to the eighties (think bold prints, bright colours – neon if you really wanted to get noticed, matched with colour-coordinated headbands and ski goggles), we're loving this retro skiwear style right now. Taking it down a notch from the gaudy eighties, this season we're looking to invest in a ski suit that is comfortable and cosy, yet still elegant and practical. All in one, you'll ensure ultimate style with minimal effort.
Below, we've gathered a selection of the best ski suits that will achieve that warming, luxurious retro vibe we're looking for – on and off the slopes.
Fendi
Nylon ski suit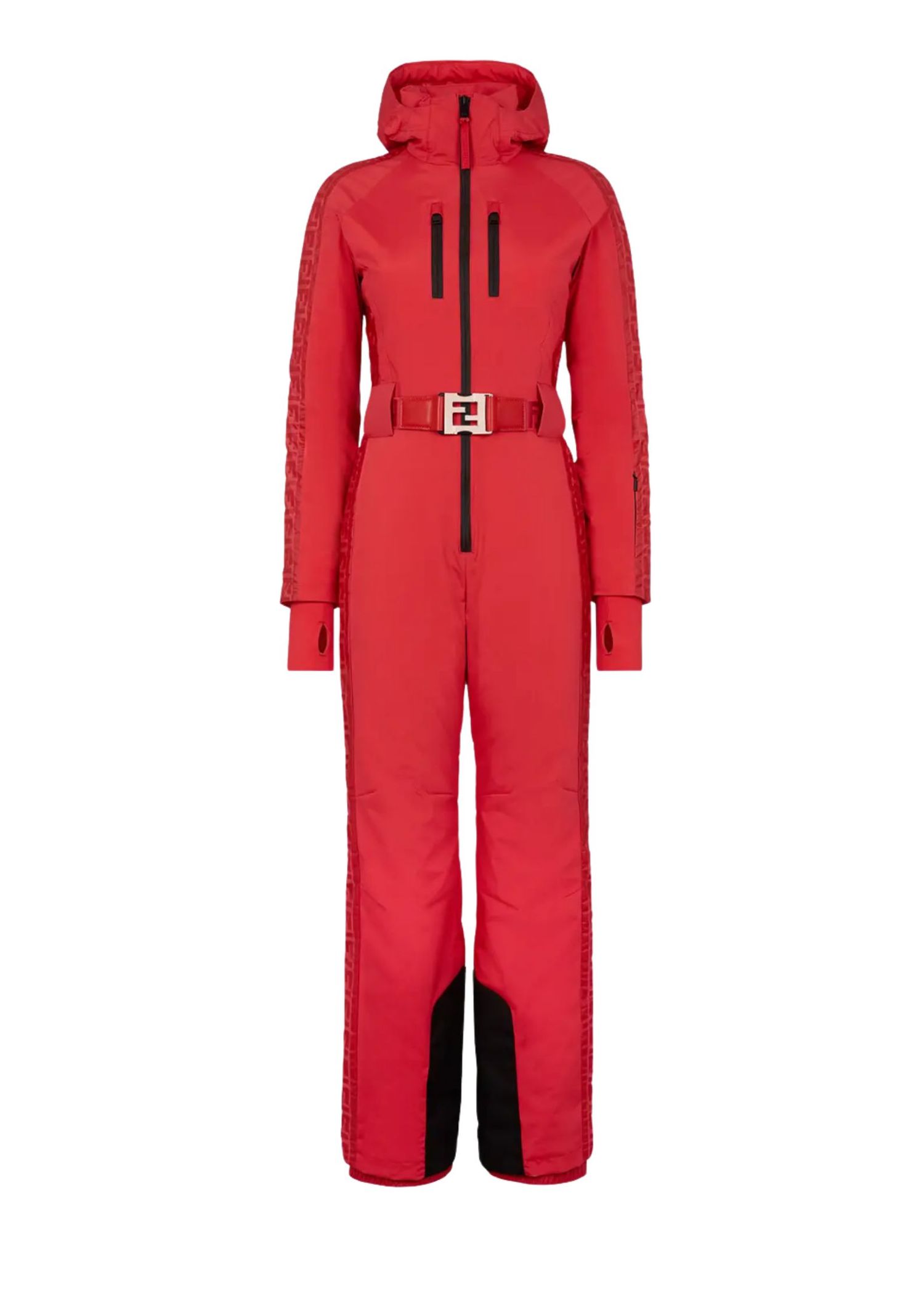 The fire-engine red ski suit by Fendi will assure that you won't go unnoticed on the slopes. Belted and garnished with the Karligraphy logo, this ski suit is of the ultimate winter elegance.
Moncler Grenoble
Tuta belted paneled neoprene ski suit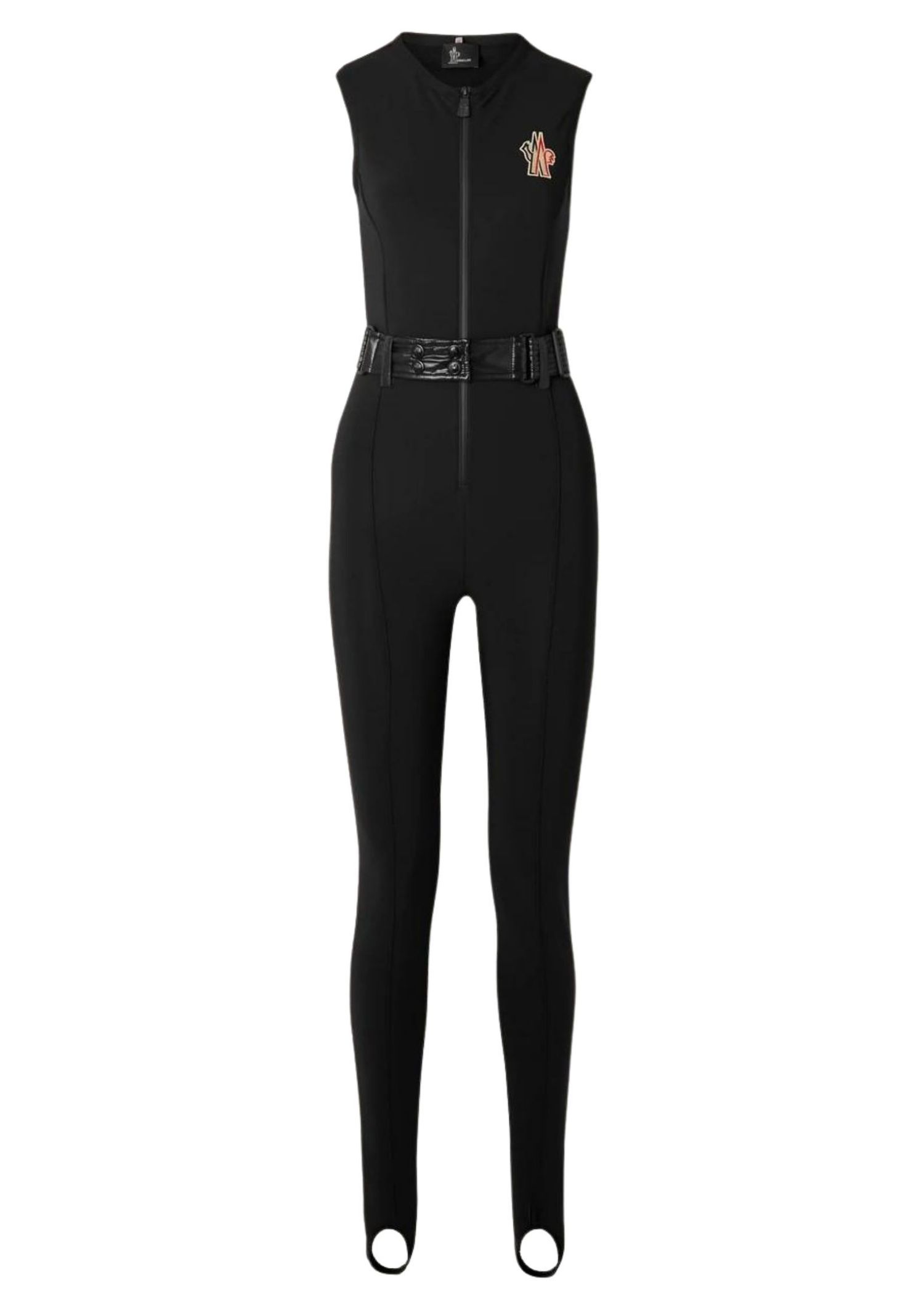 When it comes to winter wear, Moncler is an iconic brand with staple pieces that guarantee style and function as we head to the winter activities. The belted stirrup ski suit is perfect for layering up for the slopes, whilst also working perfectly on its own at the après ski.
Cordova
The Modena belted quilted striped ski suit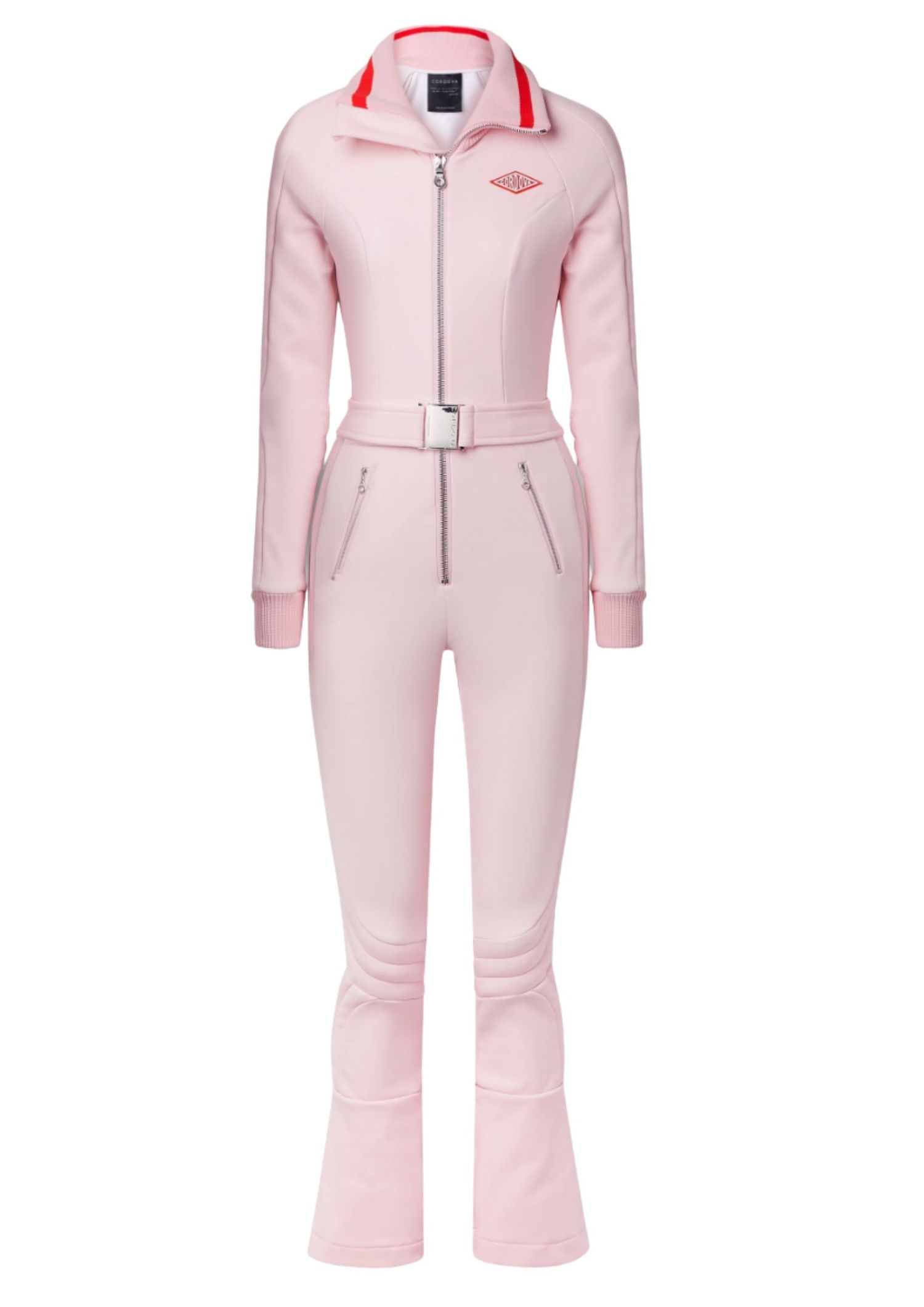 Cordova's baby pink ski suit with a red stripe is giving us fashionable ski Barbie vibes - in a good way. Combine it with red ski accessories and you'll be the cutest one on the slopes.
Fusalp
Clarisse ski suit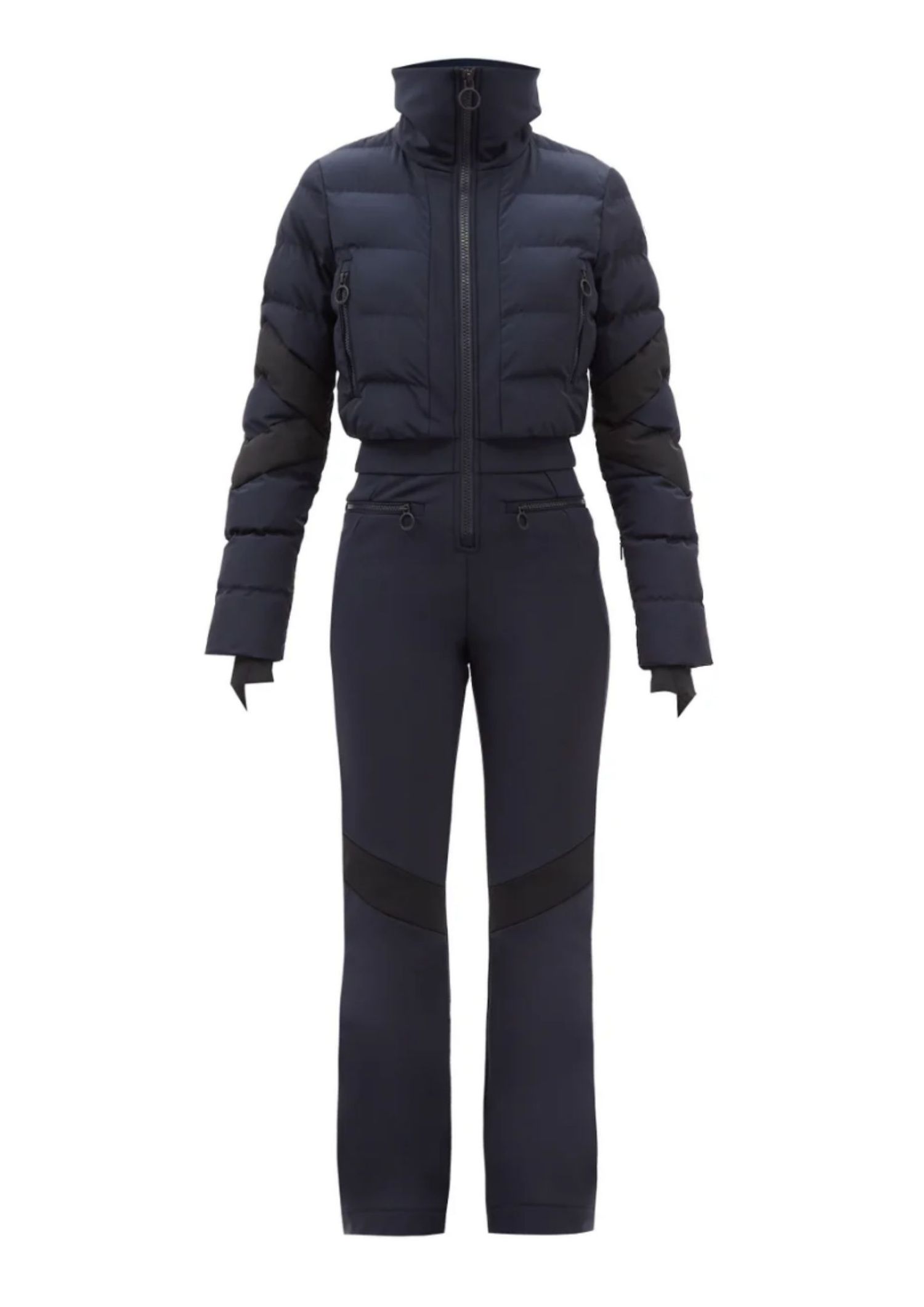 Fusalp is our fashion-forward, skiwear wardrobe staple. The Clarisse ski suit in navy is a classic pick, guaranteed to look good with any ski accessories of choice. Bonus points for the padded bodice for that extra warmth.
Bogner
Talisha belted ski suit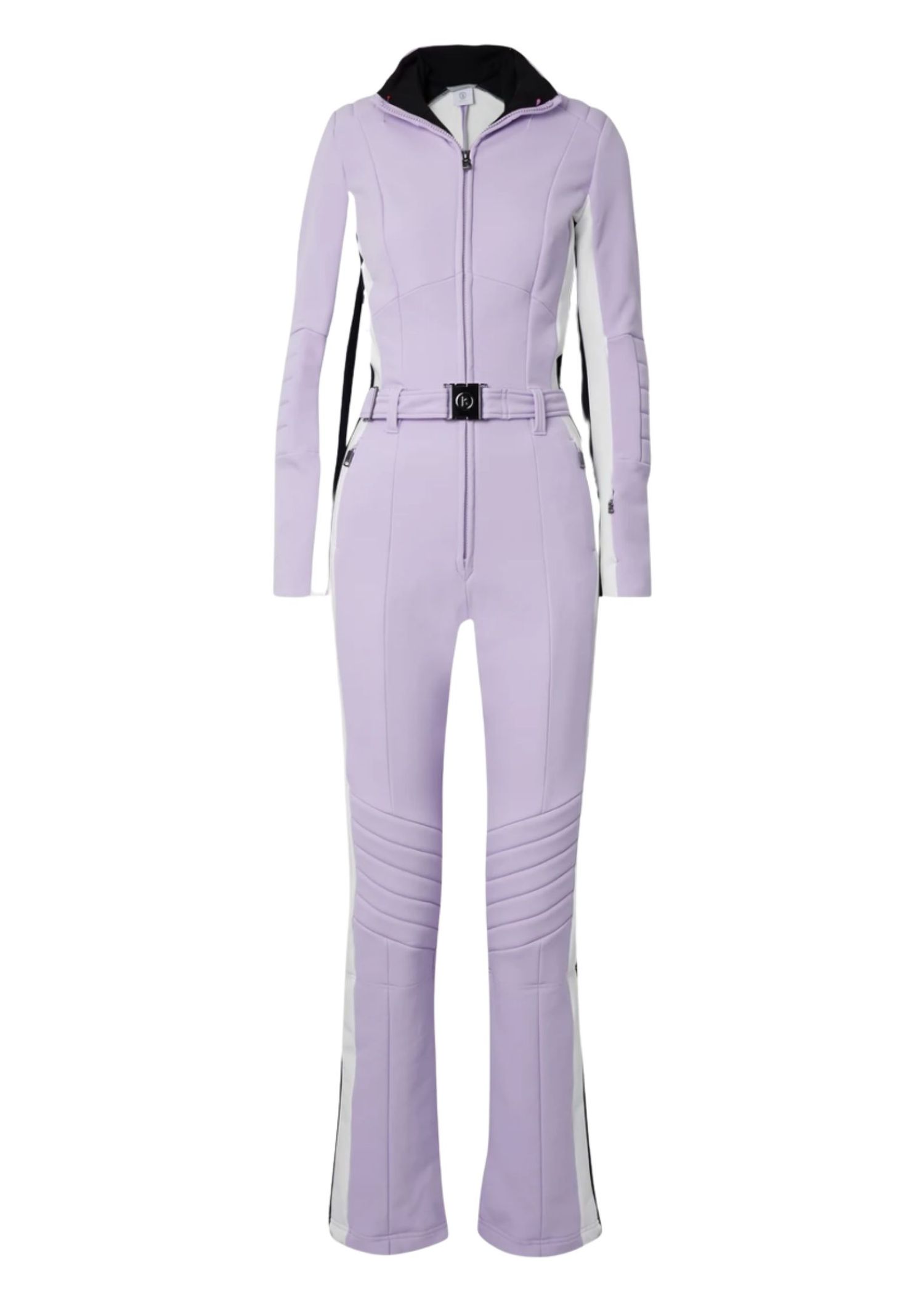 This season we're loving lilac, and the belted ski suit from Bogner is the perfect way to incorporate the shade du jour into our skiwear as well.
J. Lindeberg
Sassa ski suit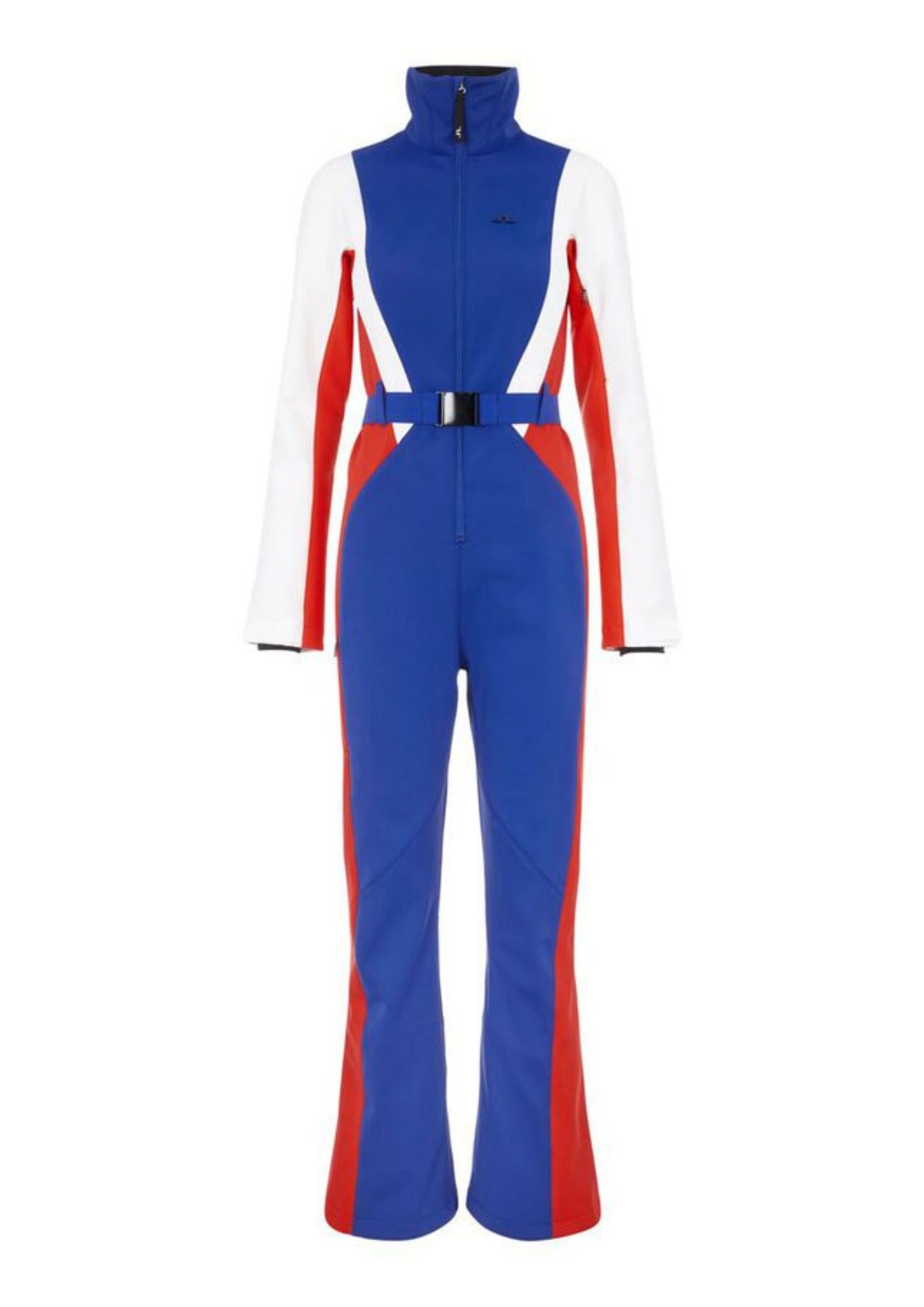 Swedish clothing brand J. Lindeberg is known for their athletic wear, focusing on golf and skiwear. This retro vibe ski suit in bright blue, red and white is a great pop of colour to be worn in the winter activities.
Miu Miu
Quilted jumpsuit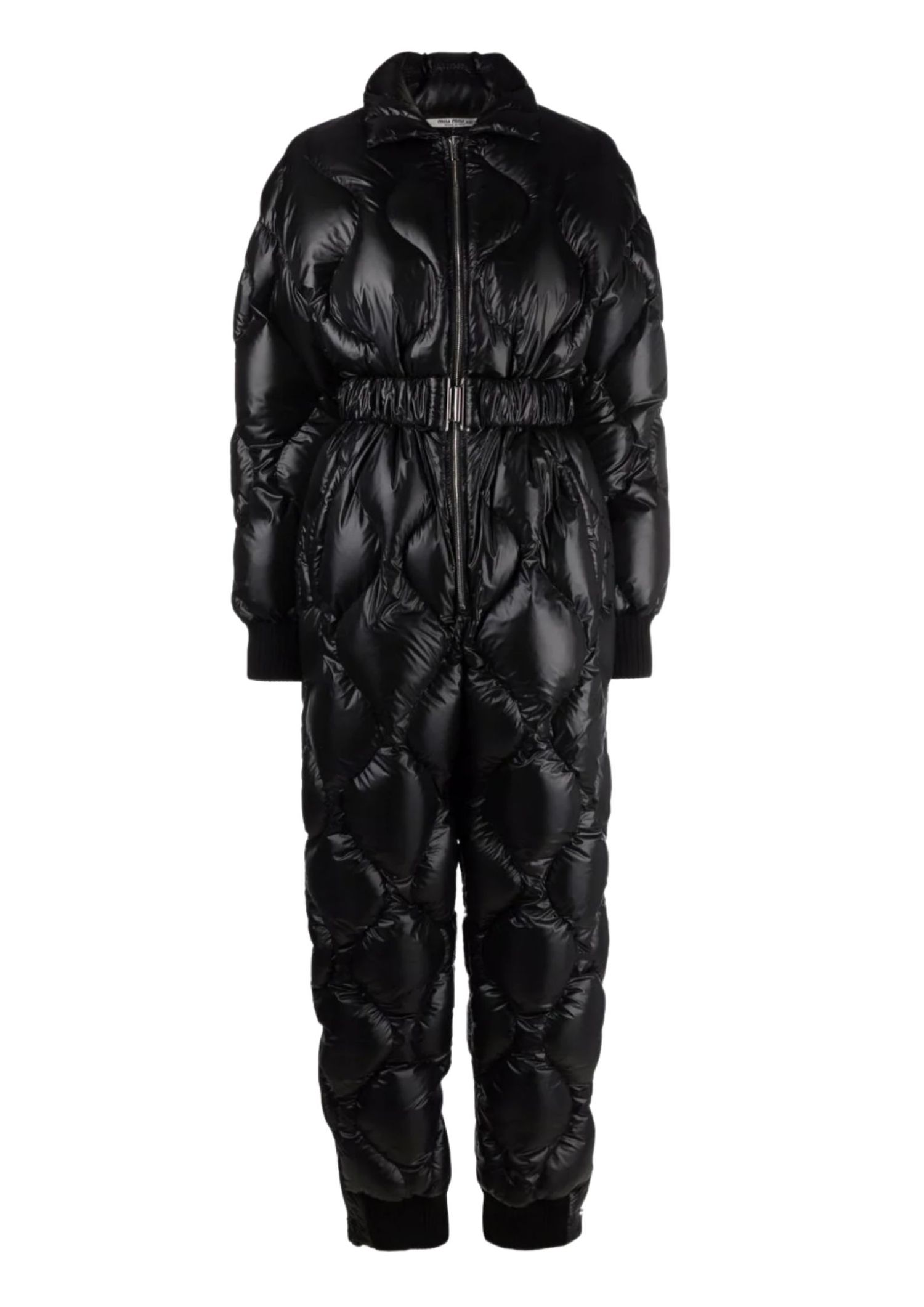 At Miu Miu's autumn/winter 2021 show, we saw a myriad of beautiful quilted pieces ideal to be worn in the freezing cold. This ski suit is guaranteed to keep you warm and stylish even in the coldest of circumstances.
Balmain x Rossignol
Belted printed ski suit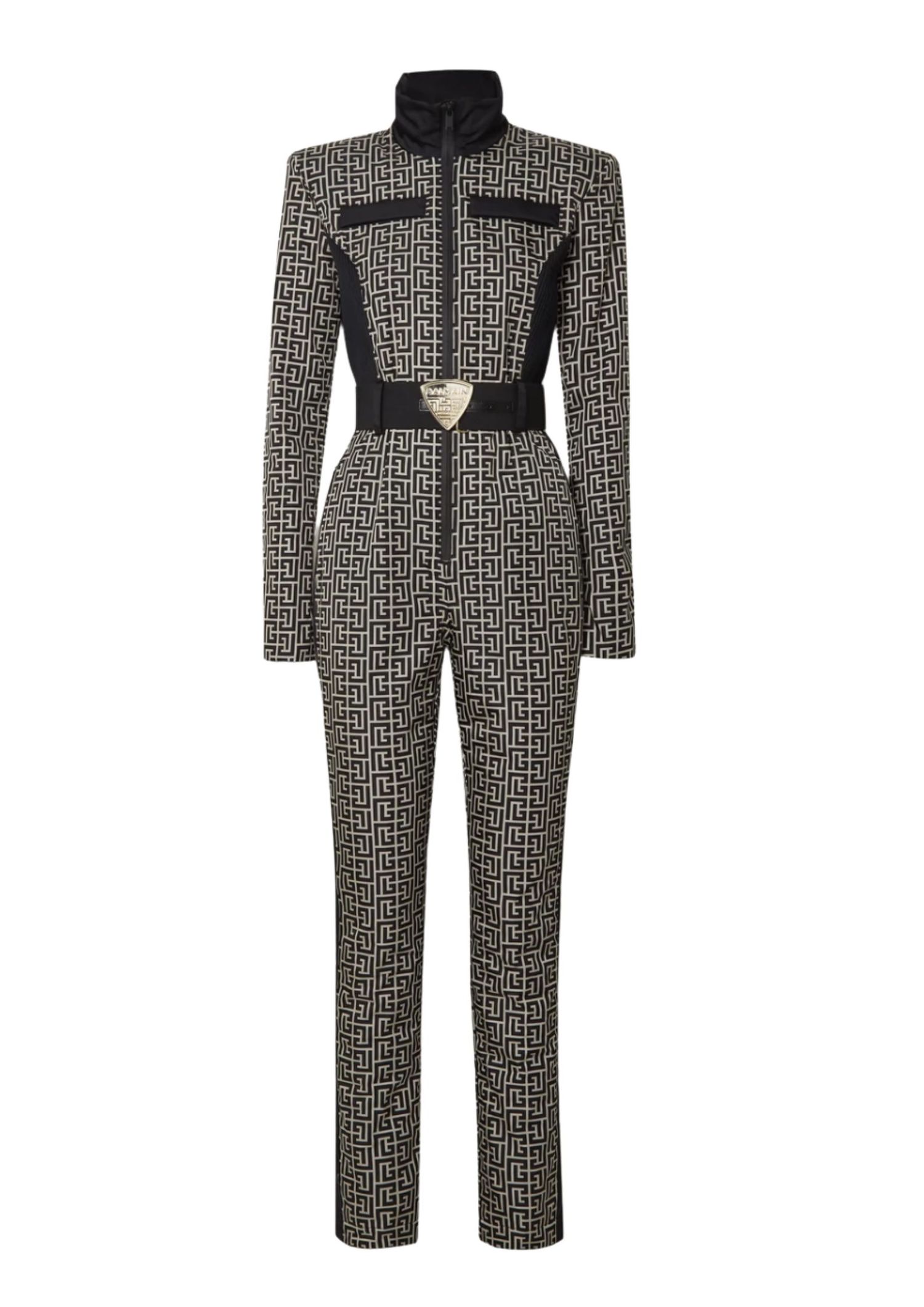 This season, Balmain teamed up with French winter wear brand Rossignol, and the collaboration produced a stylish winter wear collection that has Balmain's sartorial know-how and and Rossignol's technical excellence. This sharp ski suit with structured shoulders and Balmain's signature monogram print is making skiwear glamorous, while the large belt achieves a cinched-in waist.
Perfect Moment
Tignes hooded ski suit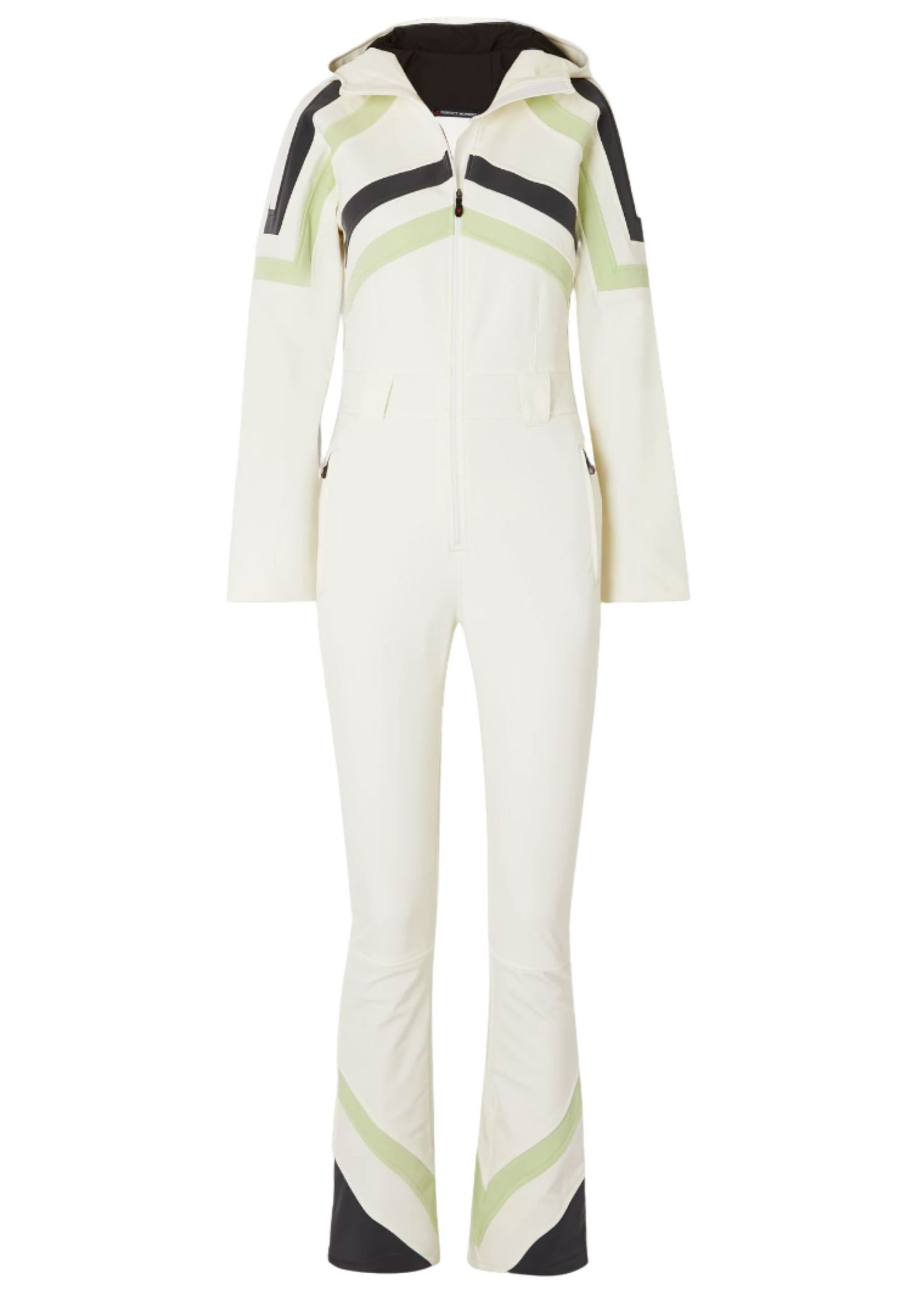 Camouflage yourself in the snow in winter whites with the Perfect Moment ski suit. To complete the look, colour-code your ski accessories with the pastel green and black accents of the suit.