Certain shades tend to take centre stage every so often, this time, lilac steps into the limelight as our most coveted colour of the season
All products featured on Vogue are independently selected by our editors. However, when you buy something through our retail links, we may earn an affiliate commission.
While our everyday ensembles are still far removed from short shorts and summer shades, some spring colours ways don't have to remain a faraway fantasy. Looking to the autumn/winter 2021 runways, we see the fashion set make a solid case for lilac as the new shade du jour. With the potential for becoming the new millennial pink, the cold undertones of this colourway make the pale purple the perfect addition to our cold-weather wardrobes.
Trust that Vogue Scandinavia knows just the right way to inject some mood-boosting colours in your winter wear. Below, we've gathered the three ways to style the shade now.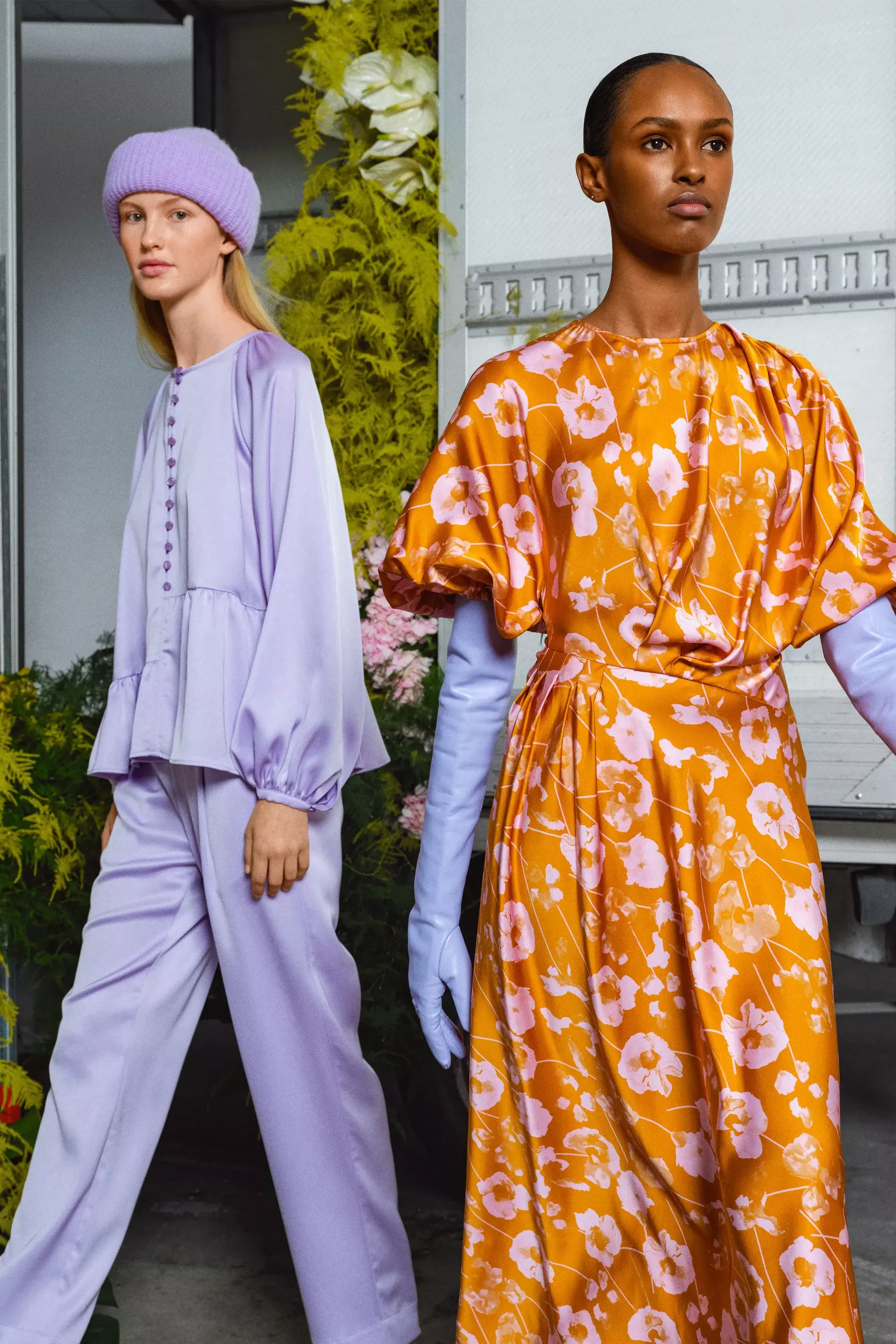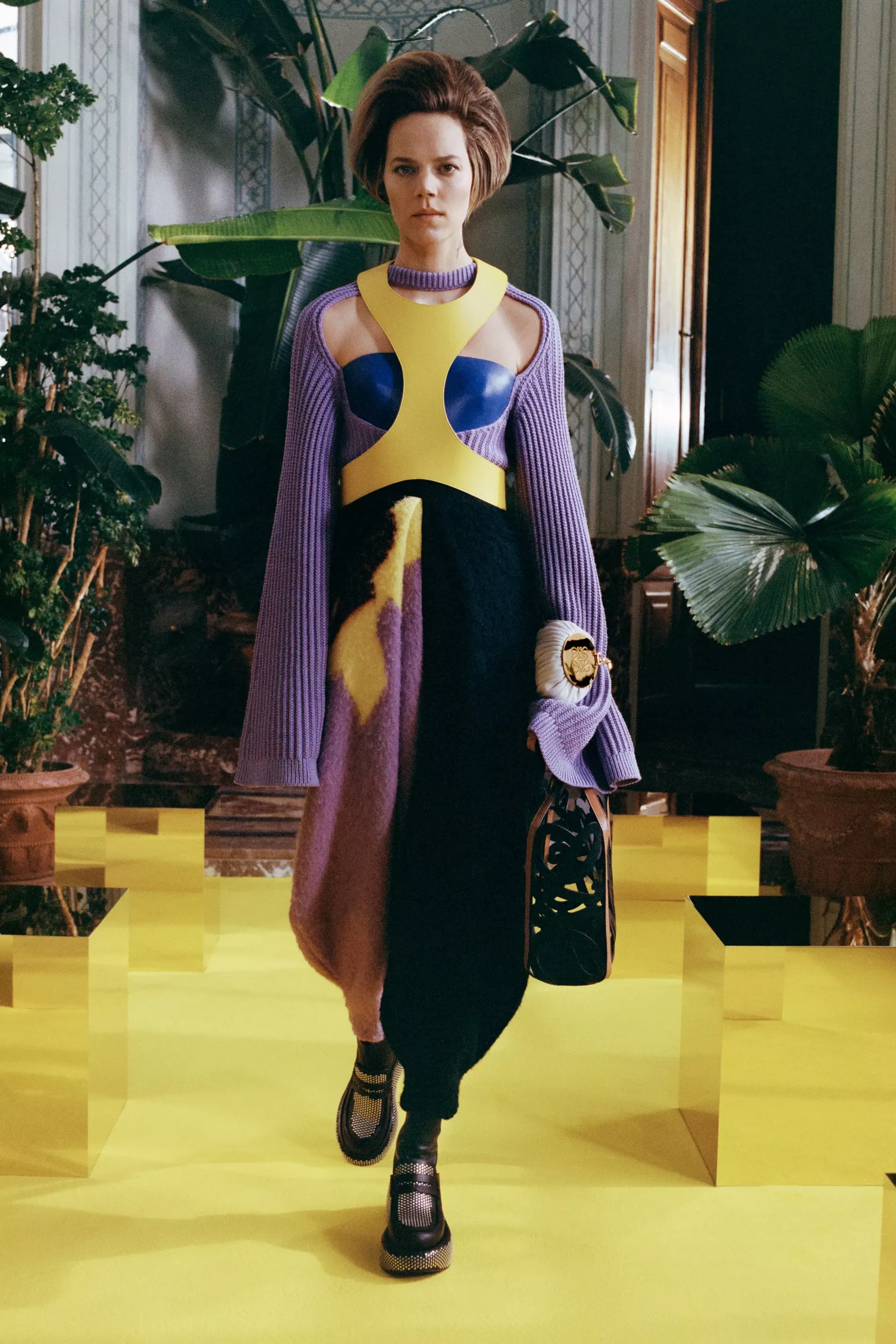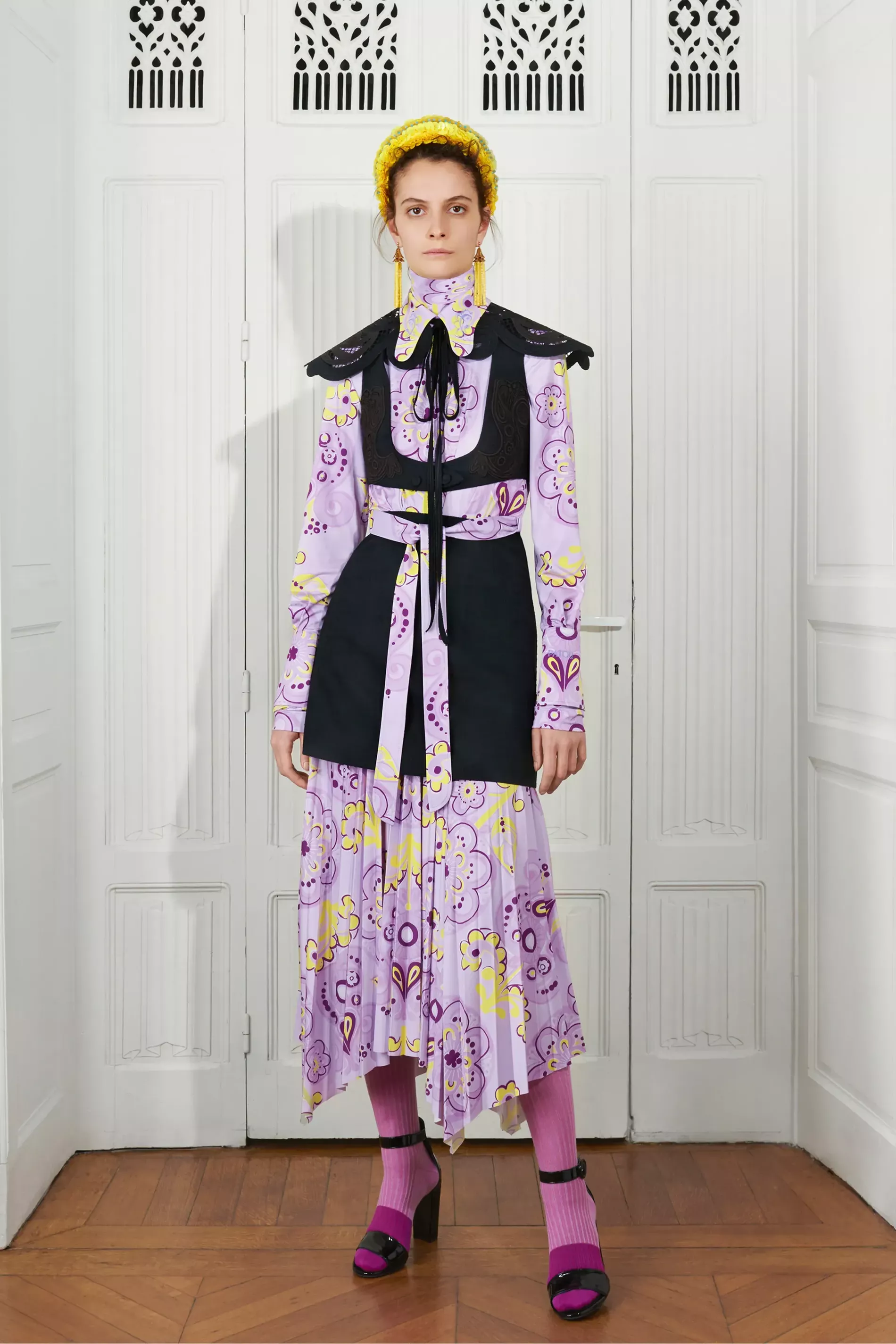 The contrasting colour
Looking at the colour wheel, purples and oranges are like apples and pears. But, as we all know, opposites attract, and when these shades are combined, sartorial magic happens. We only have to look at Stine Goya's perfectly paired lilac leather gloves worn with a marigold midi dress to find proof of the matter. Yet if orange isn't your cup of tea, Loewe and Patou show that any citrus shade will do – pairing lemon yellow with their takes on the lilac trend.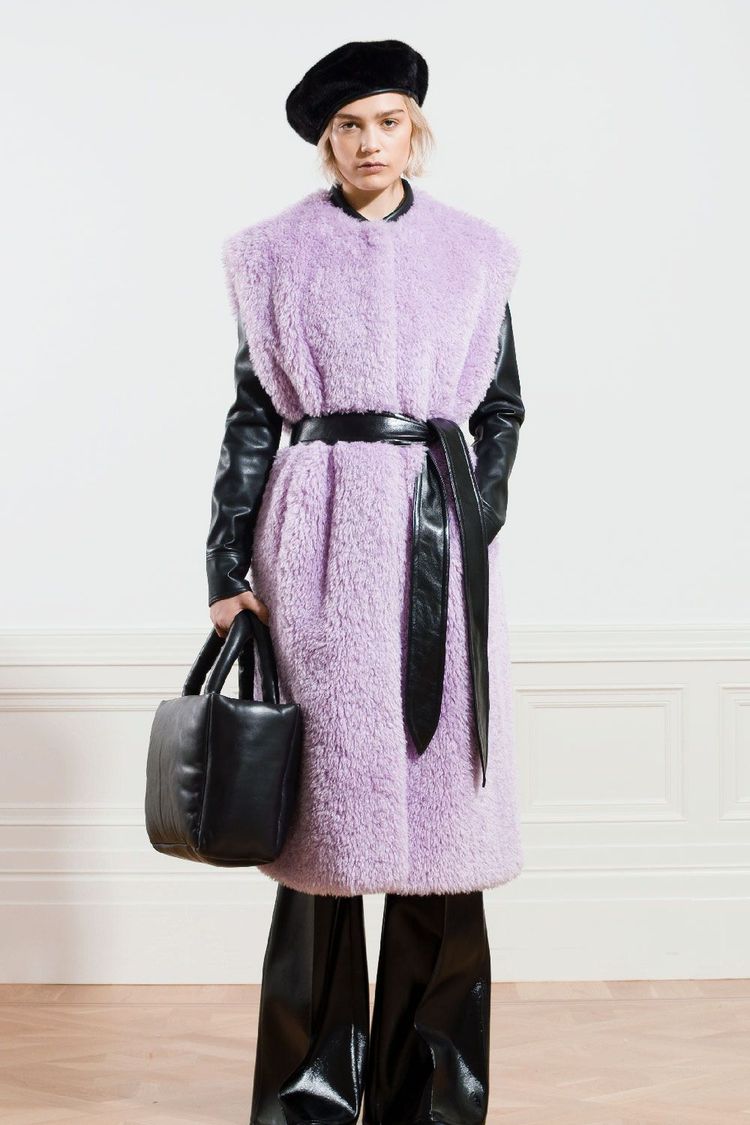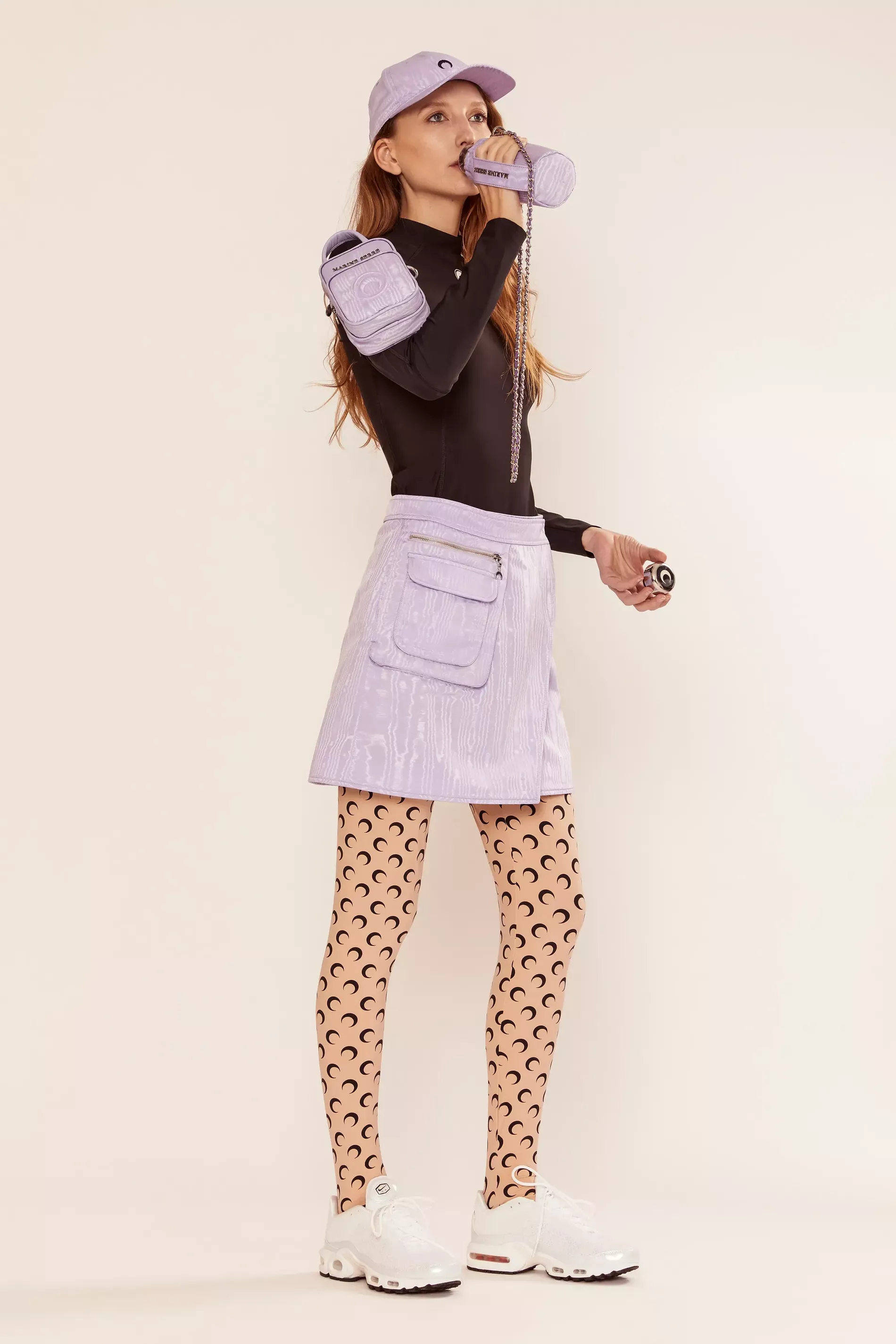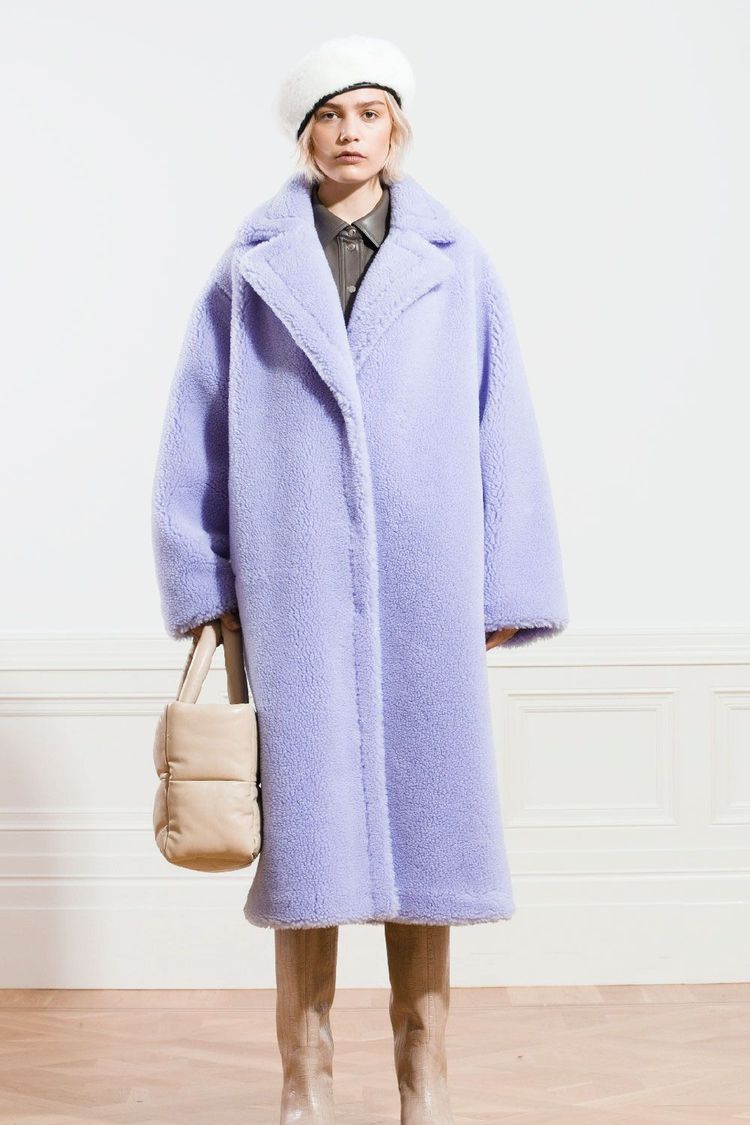 The basic base
While pairing a bright pop of colour with a neutral is so universal that it can hardly be called a styling tip, it's still worth mentioning. To really elevate this kind of ensemble, attention to texture is key. At Stand Studio, fuzzy coats and vests were worn with buttery leathers while Marine Serre proposed high shine lilacs with matte neoprene for an athletic take on the trend.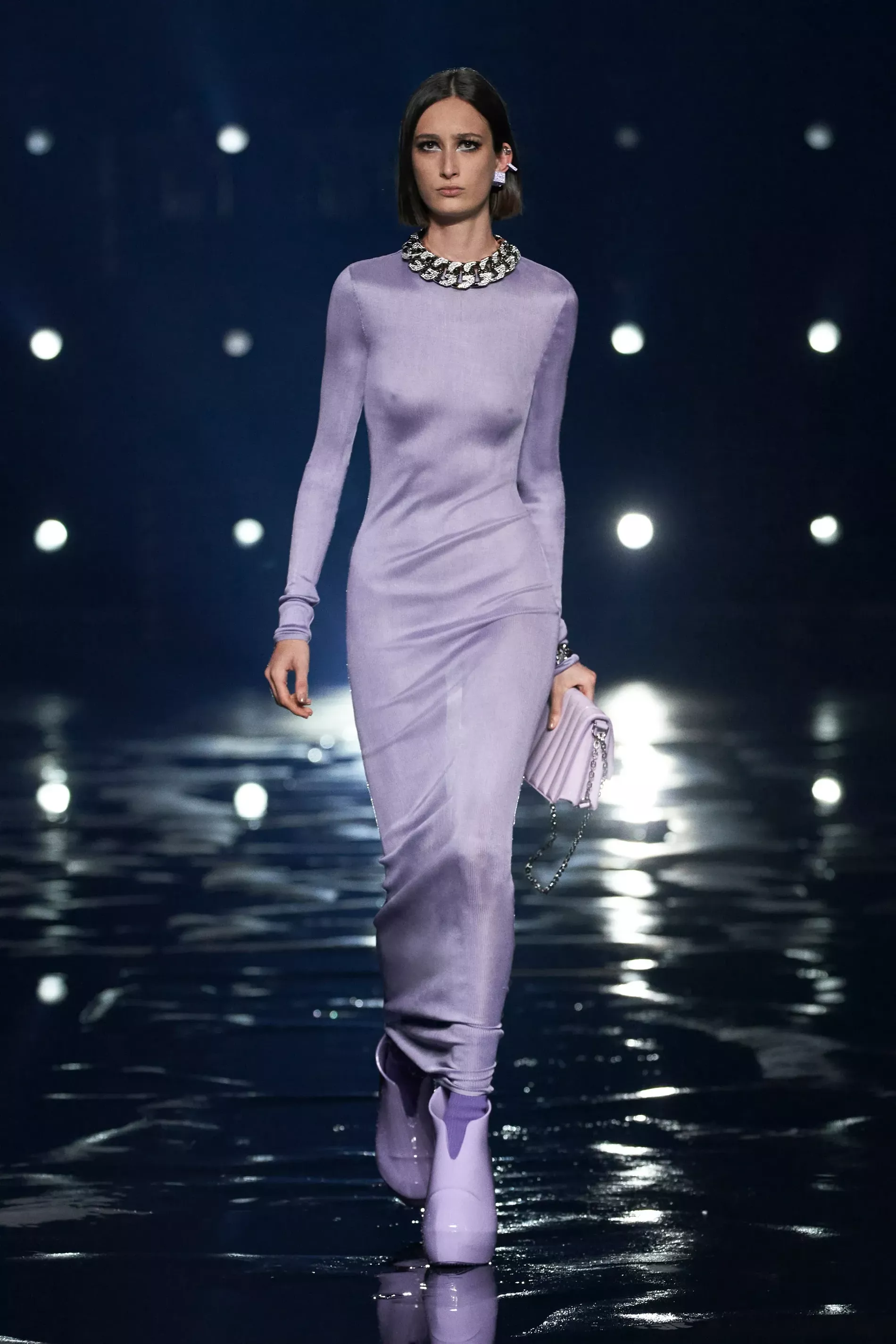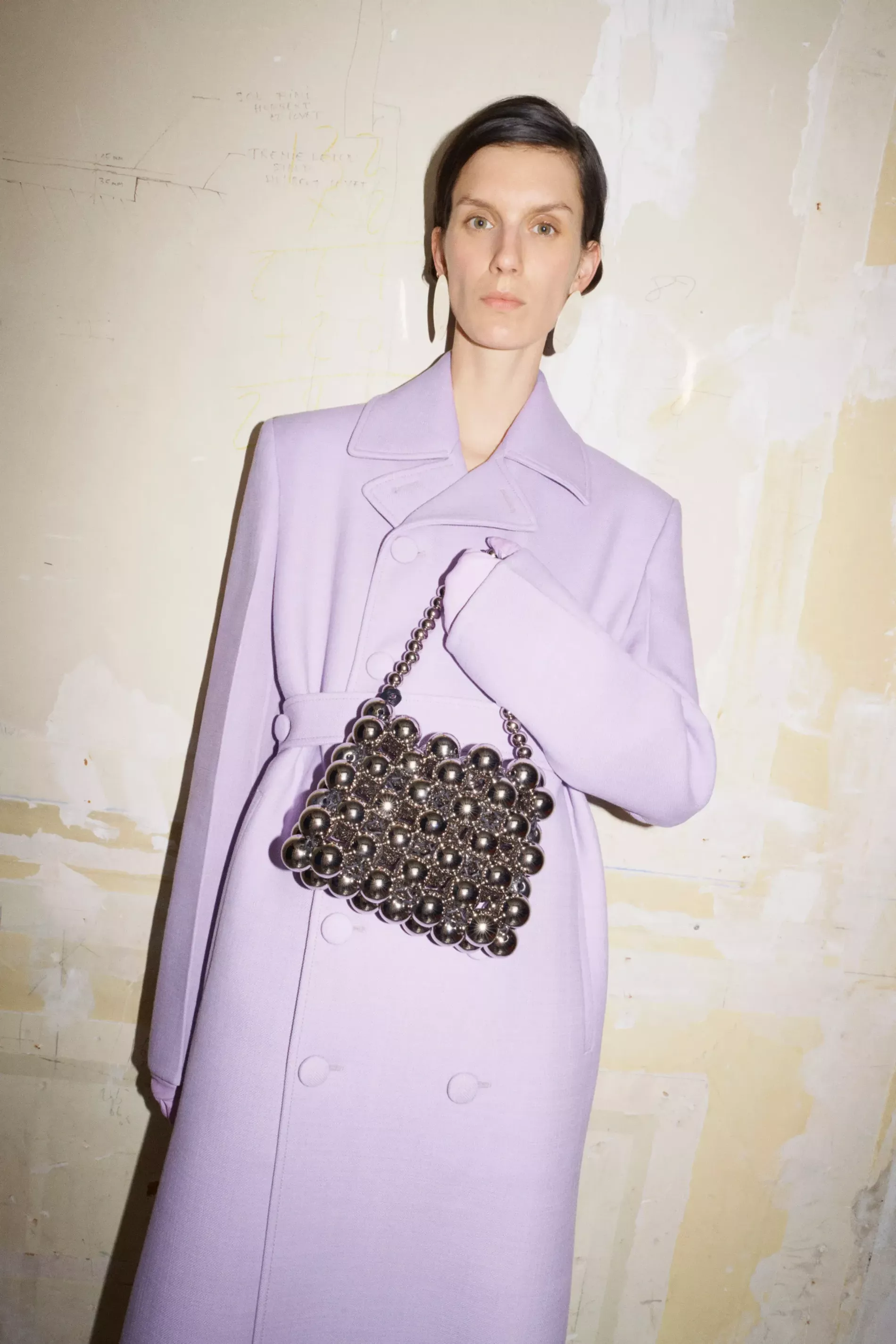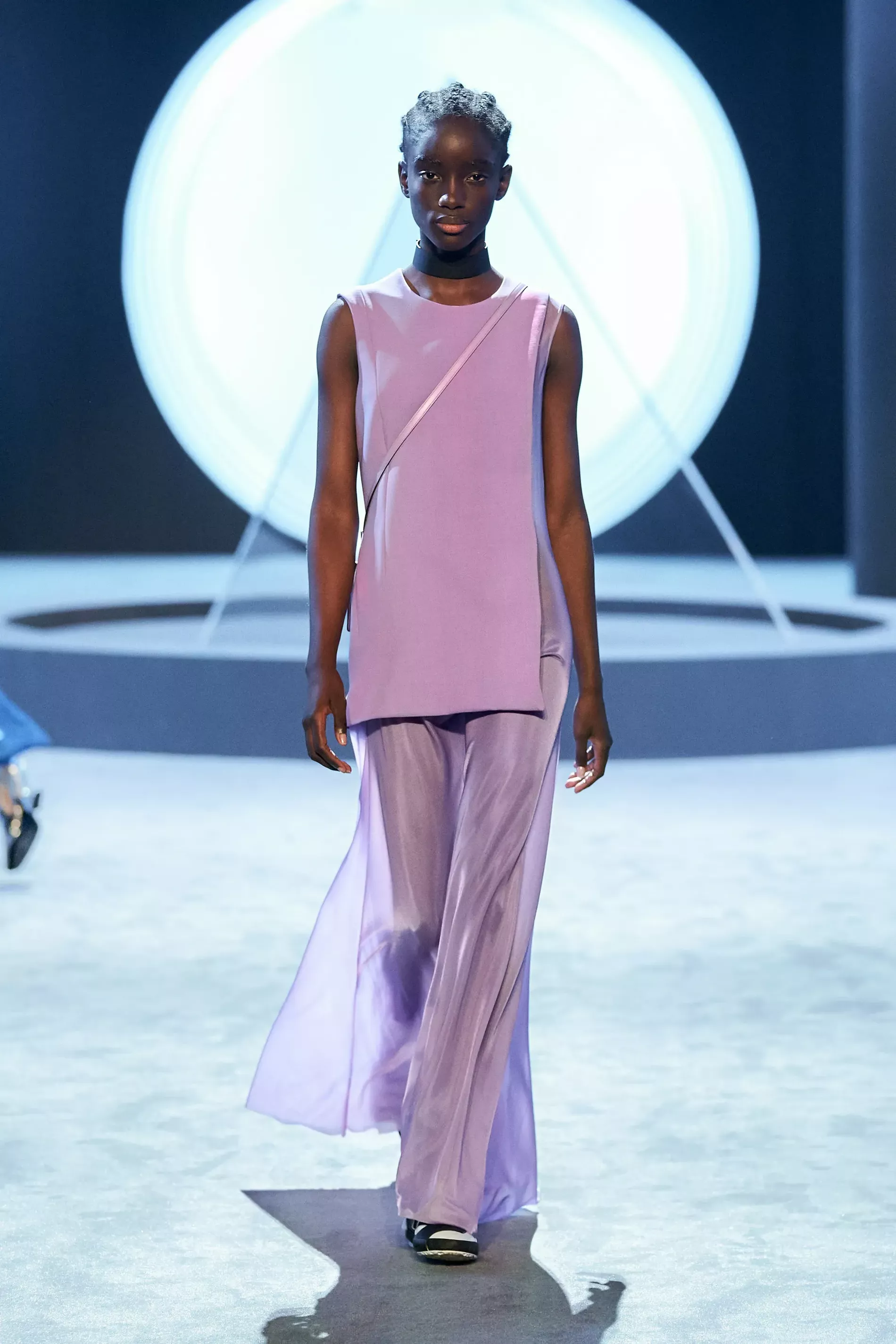 The top-to-toe
Opting for one coloured outfits in anything besides neutrals can be incredibly daunting, but the eye-catching effect they induce is well worth wearing a single shade from top-to-toe. Follow in the footsteps of international powerhouses' takes on purple: Givenchy's high-shine maxi dress, Jil Sanders glove and coat combination, and Salvatore Ferragamo's singular statuesque column silhouette all pave the way for our very own monochromatic moments.