Set sail toward the Arctic Circle and some of northern Norway's most spectacular landscapes
Almost at the very northern tip of Scandinavia lies Lofoten, a stretched-out peninsula surrounded by an archipelago of stunning islands that shoot out into the North Atlantic Ocean. Steep mountains drop straight down into deep fjords with clear blue water and in between you'll find secluded bays with white sandy beaches. This makes it the perfect place to explore by boat, a mode of transport that offers you access to all the islands and may well help you find some secret spots.
Once you set sails, here are 7 stops you must visit.
Reine
Reine is the very heart of Lofoten. If you have seen images of the area, they are likely from here. The road connecting Reine to the mainland jumps from island to island, connected by multiple bridges. Arriving by boat you'll have the luxury of mooring directly in the harbour and from here you can put on your hiking boots and head up Reinebringen. If you are only going to do one hike when in Lofoten, then this is the one. It's about an hour to the top and from there you have a jaw-dropping 360-degree panoramic view of fjords, mountains and islands. For the perfect setting, time your hike to coincide with sunset and watch the sun drop into the ocean and the sky turn pink - it's a show you'll never forget.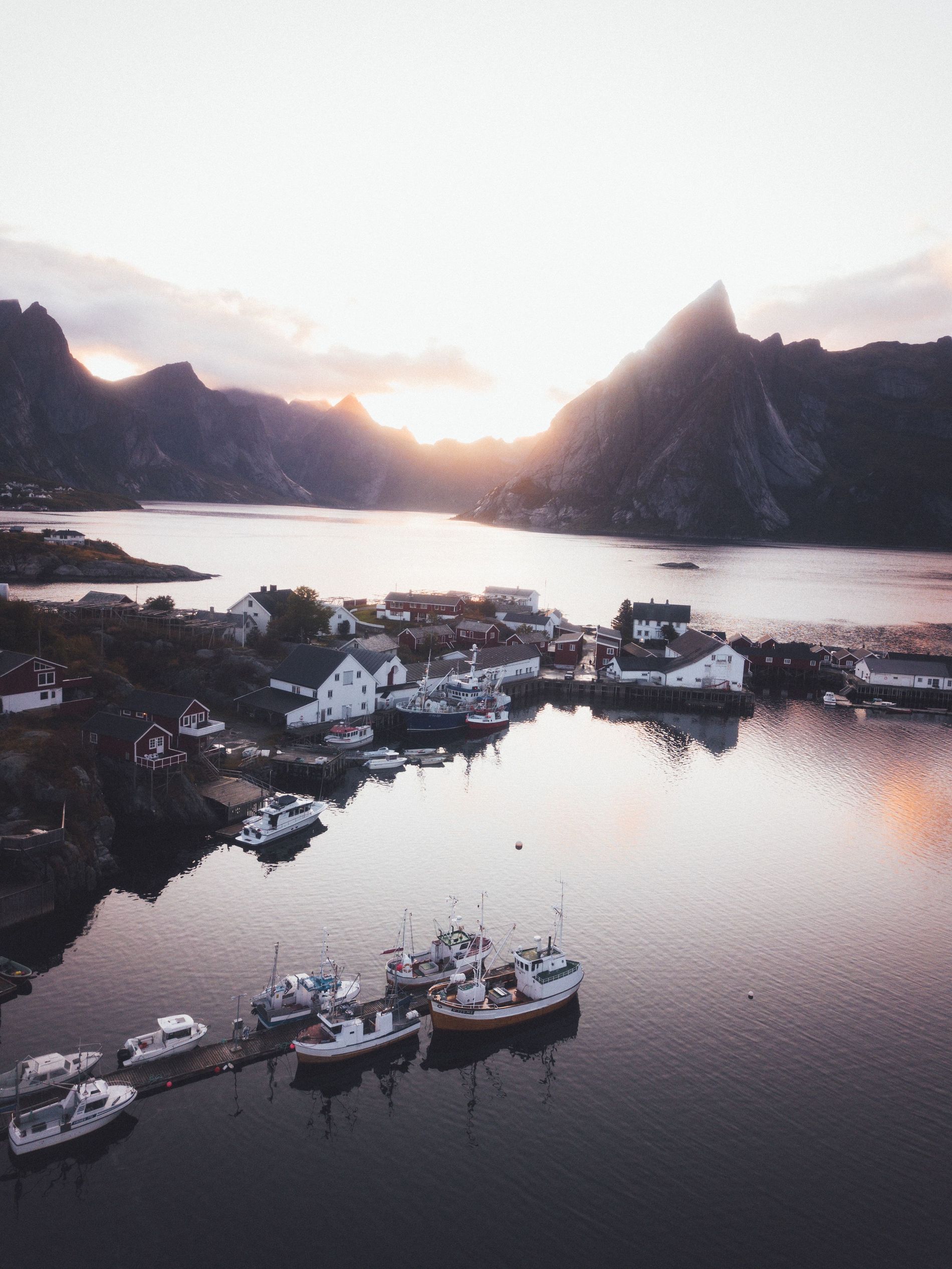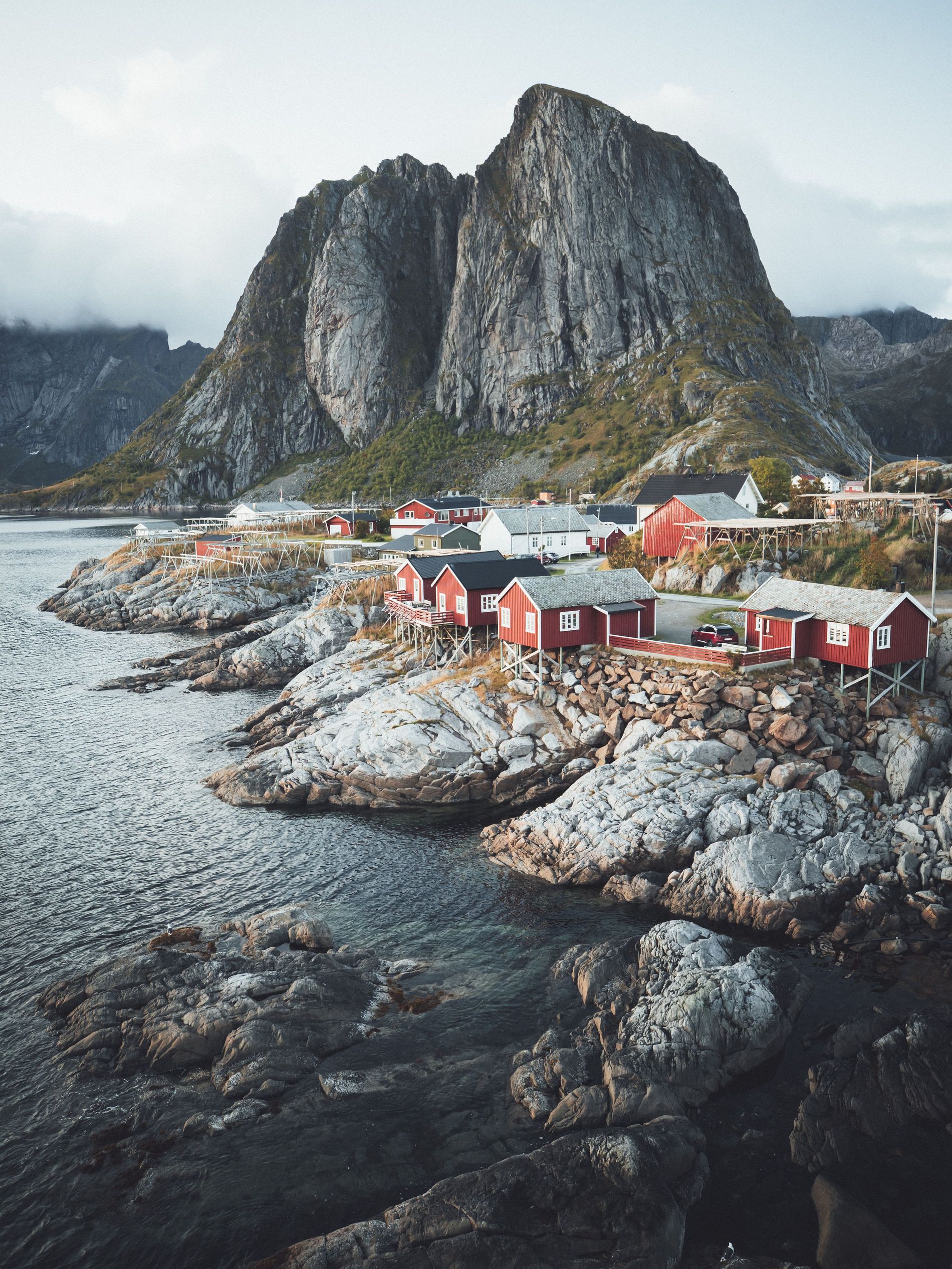 Senja
Sail to the north for a day to reach Senja National Park. This is a hiking paradise with many great trails, all leading to exceptional views. Segla, which gets it name from the mountain looking like a sail, is hands down the best one. Hike up to the ridge and you'll find yourself standing on a vertical cliff edge way above the ocean overlooking this majestic peak.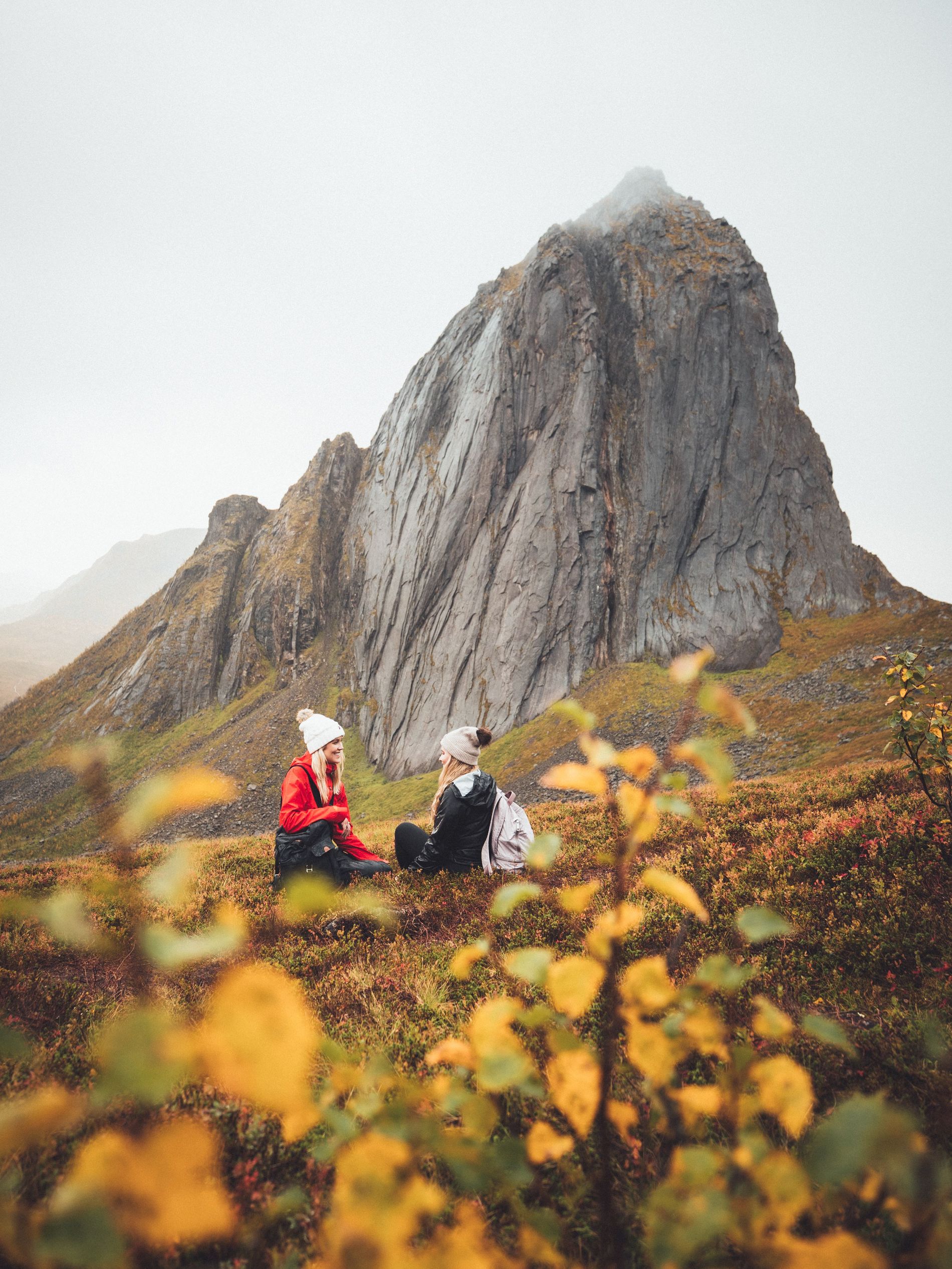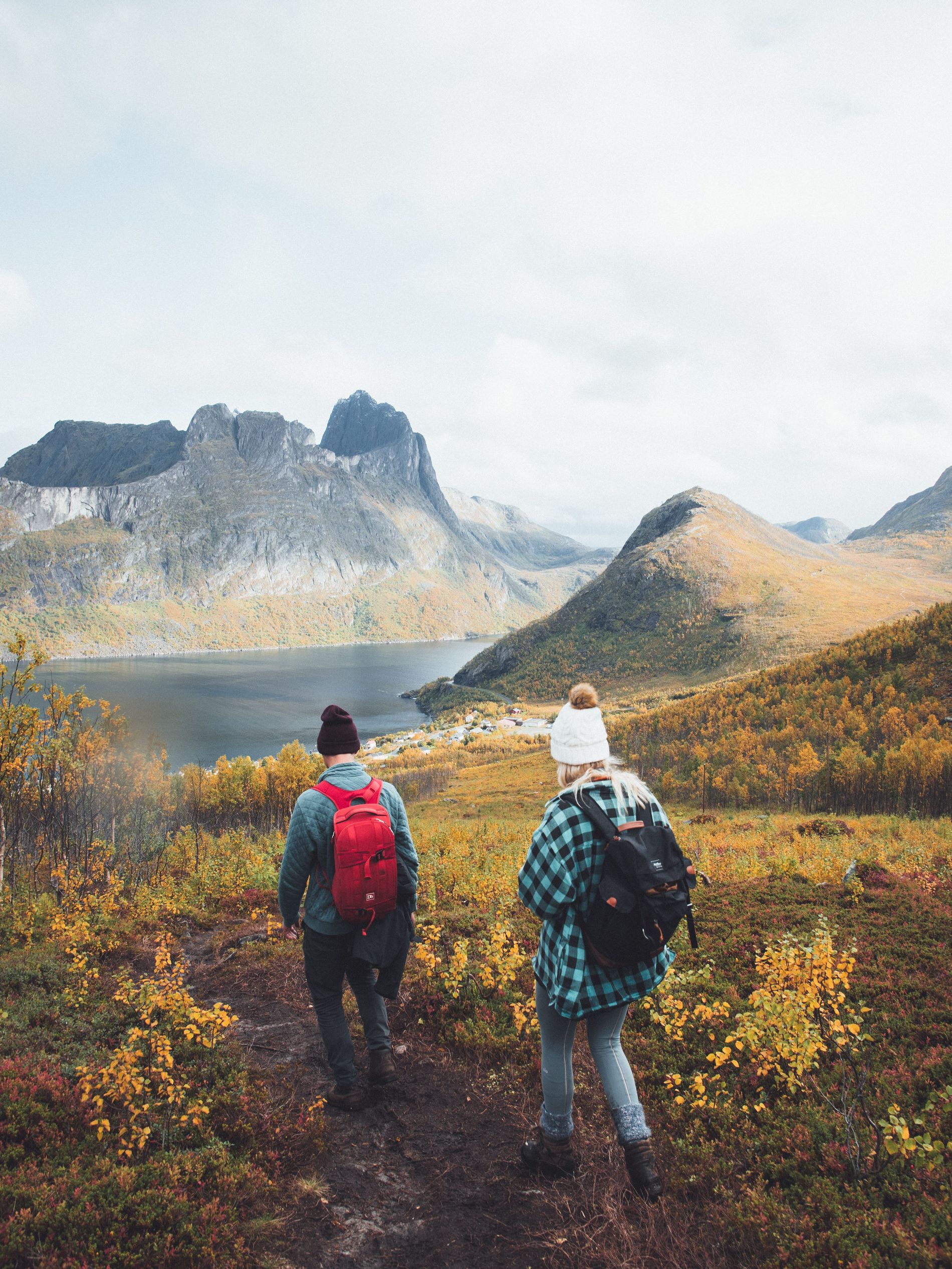 Nusfjord
Navigate into Nusfjord for a small but incredibly cute fishing village. Nestled between steep mountains, this little gem lies well protected in the fjord. Restaurant Karoline serves the best waffles in northern Norway - perfect after a day of sailing.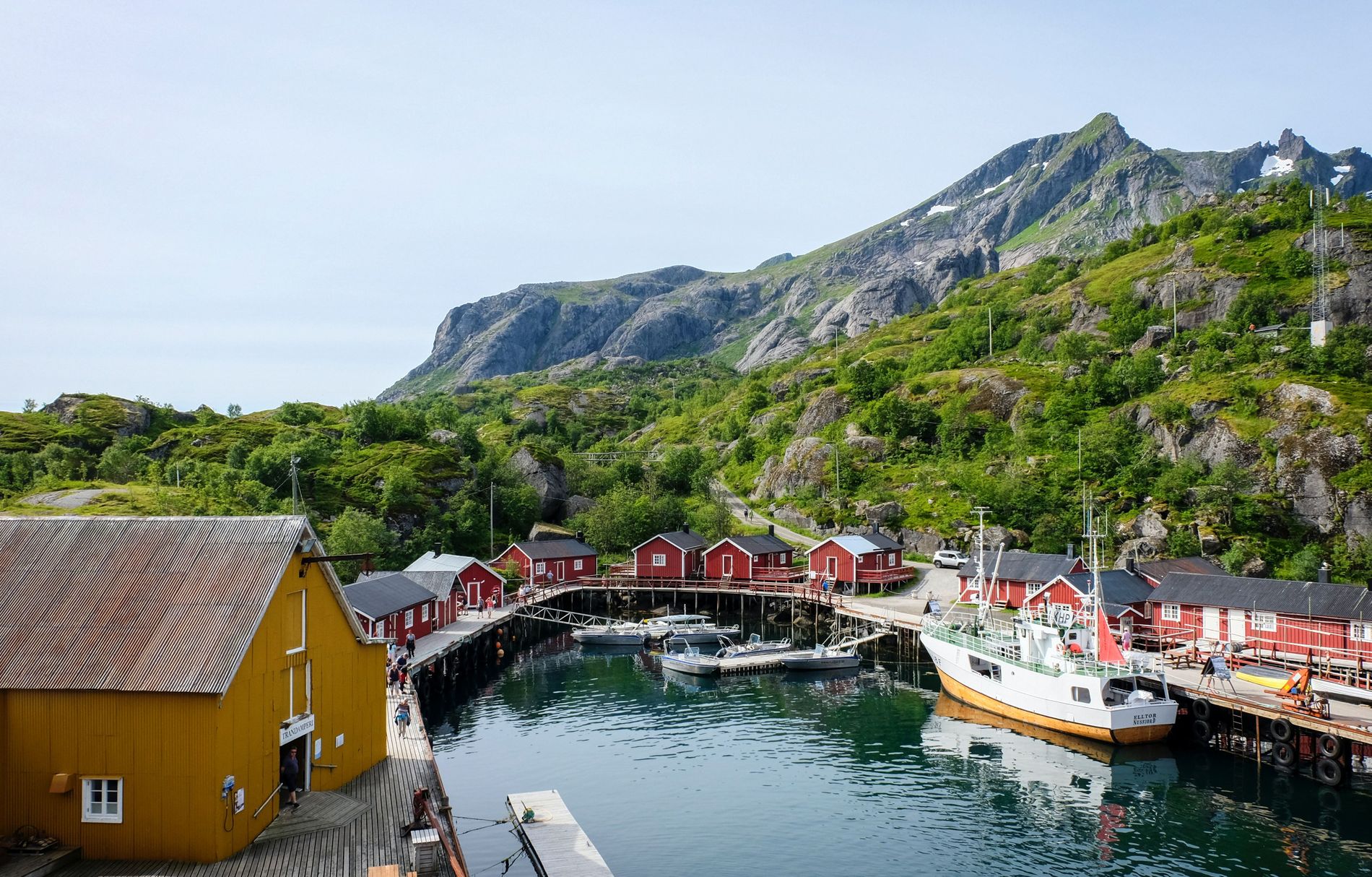 Henningsvær
Even on the tiniest of islands you can play football. In Henningsvær they crammed a football field onto the tip of the island, making it famous among photographers. However, Henningsvær has a lot more to offer. The long stretched harbour is the perfect stop when cruising the coast of Lofoten. It offers great protection from the weather and wind and has a range of really nice restaurants. Being Lofoten, you can of course find yourself a hiking trail and go find a viewpoint for overlooking the islands as well.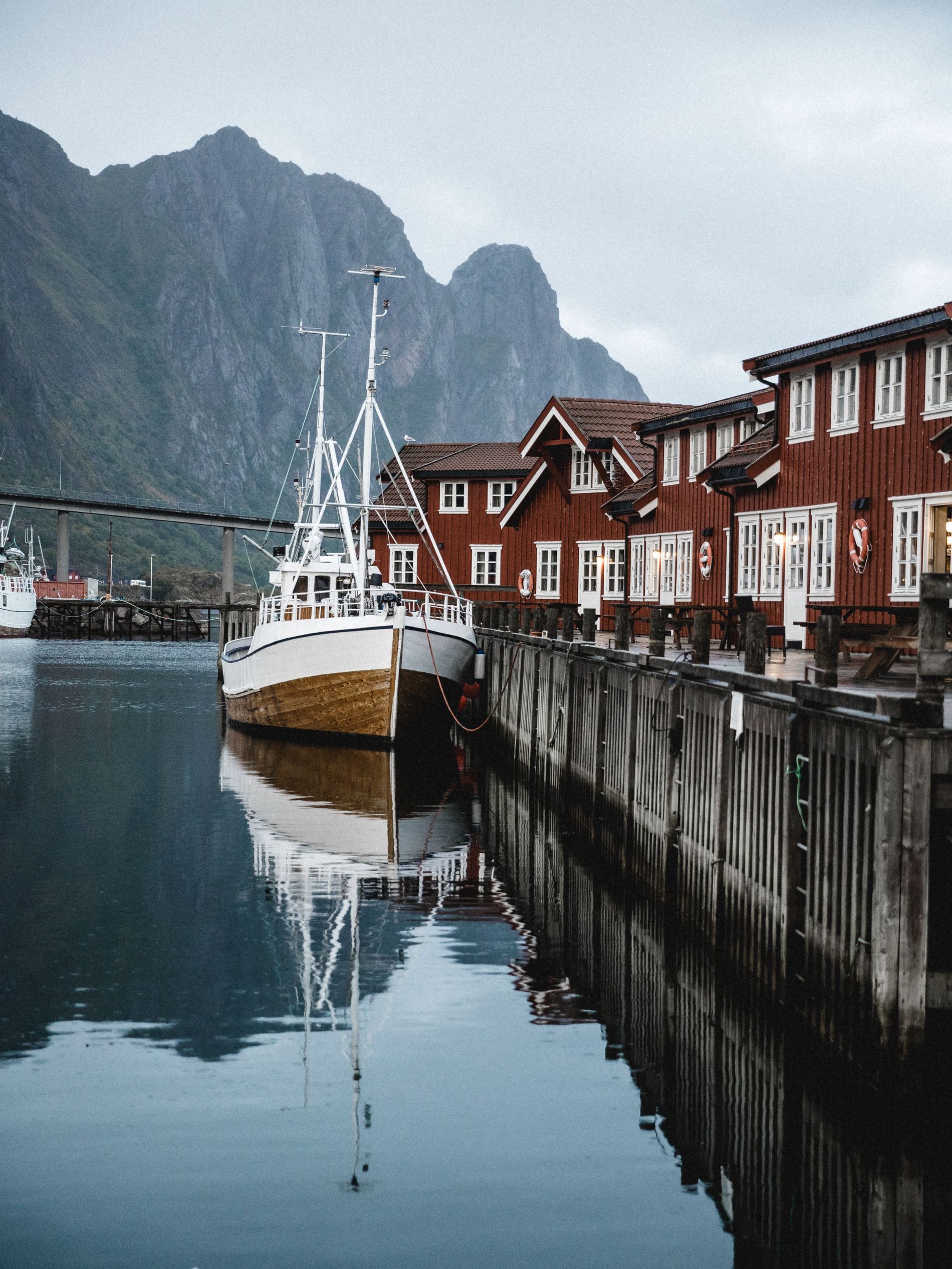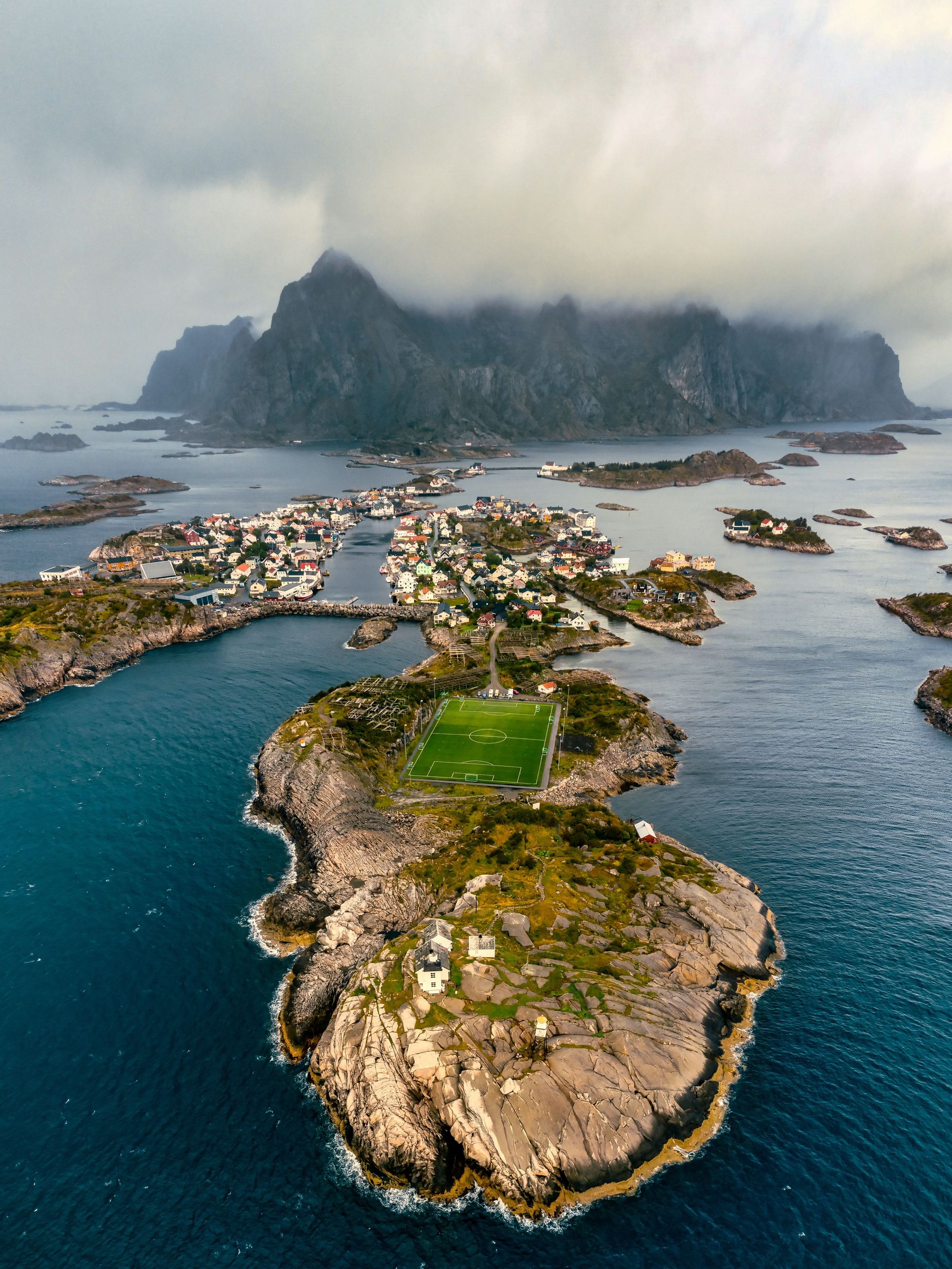 Skrova
For a change of scenery head to Skrova. Instead of tall mountains, this small island is rather flat - yet it offers plenty of white sandy beaches with turquoise waters. It's hard to resist going for a swim here, although the water hardly goes above 10C in summer. On the way over here, catch some fish from the water and make yourself a BBQ on the beach to cook dinner.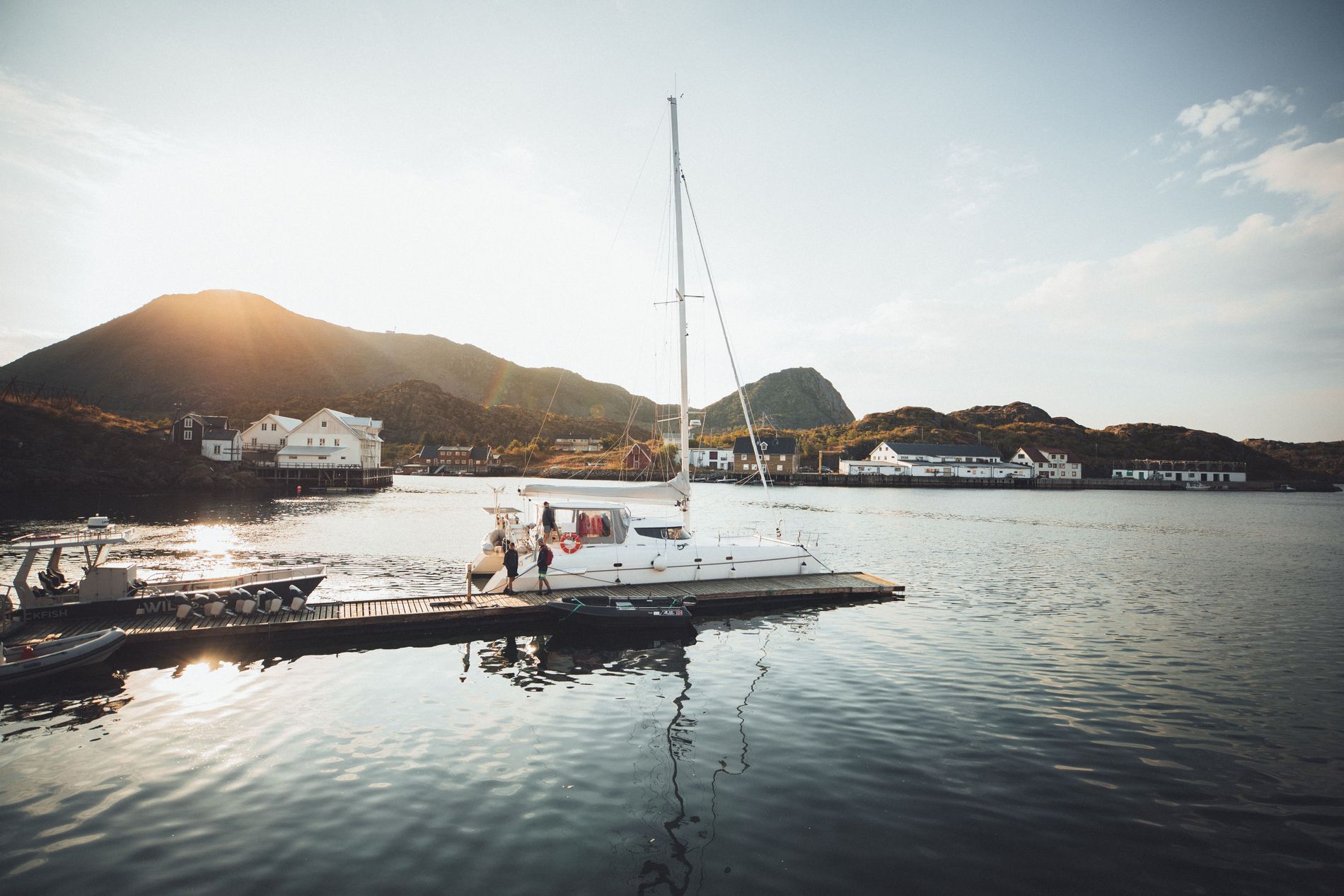 Ballstad
Ballstad is a town on the mainland of Lofoten. It's perfect for stocking up on food for the boat and you can even spend a night at the lovely hotel Solsiden Brygge. They also happen to have a sauna overlooking the harbour that you sort of have to try out when here!
Værøy
Follow the Lofoten islands all the way west and you'll find Værøy on the edge of the archipelago. It's a bit of a sail to get here and the ocean can be rough, but if you make it you'll be rewarded by an area that looks like nothing else. Because of its remote location you will probably also get it more or less to yourself. Anchor up in one of the many bays with white sandy beaches and enjoy the sunset.