Lovers of both fashion and beer, rejoice: a new limited-edition collaborative capsule stylishly unites the two
The Danish and French are known for perpetual good taste – spanning not only their wardrobes, homes and cityscapes but their ales, too. So it seemed almost inevitable that the paths of the most fashionable French beer brand, Kronenbourg 1664, and cult Copenhagen-based label Soulland would eventually cross.
Their meeting point is a limited-edition collection of eight pieces, including a swimsuit, button-down, tank and T-shirt – all imbued with Soulland's usual ease and edge and high-low nod to skateboarding culture. Simultaneously, there's a taste of Kronenbourg's timeless nature in the palette of black, white, blue, and marine – all stamped with the 1664 insignia.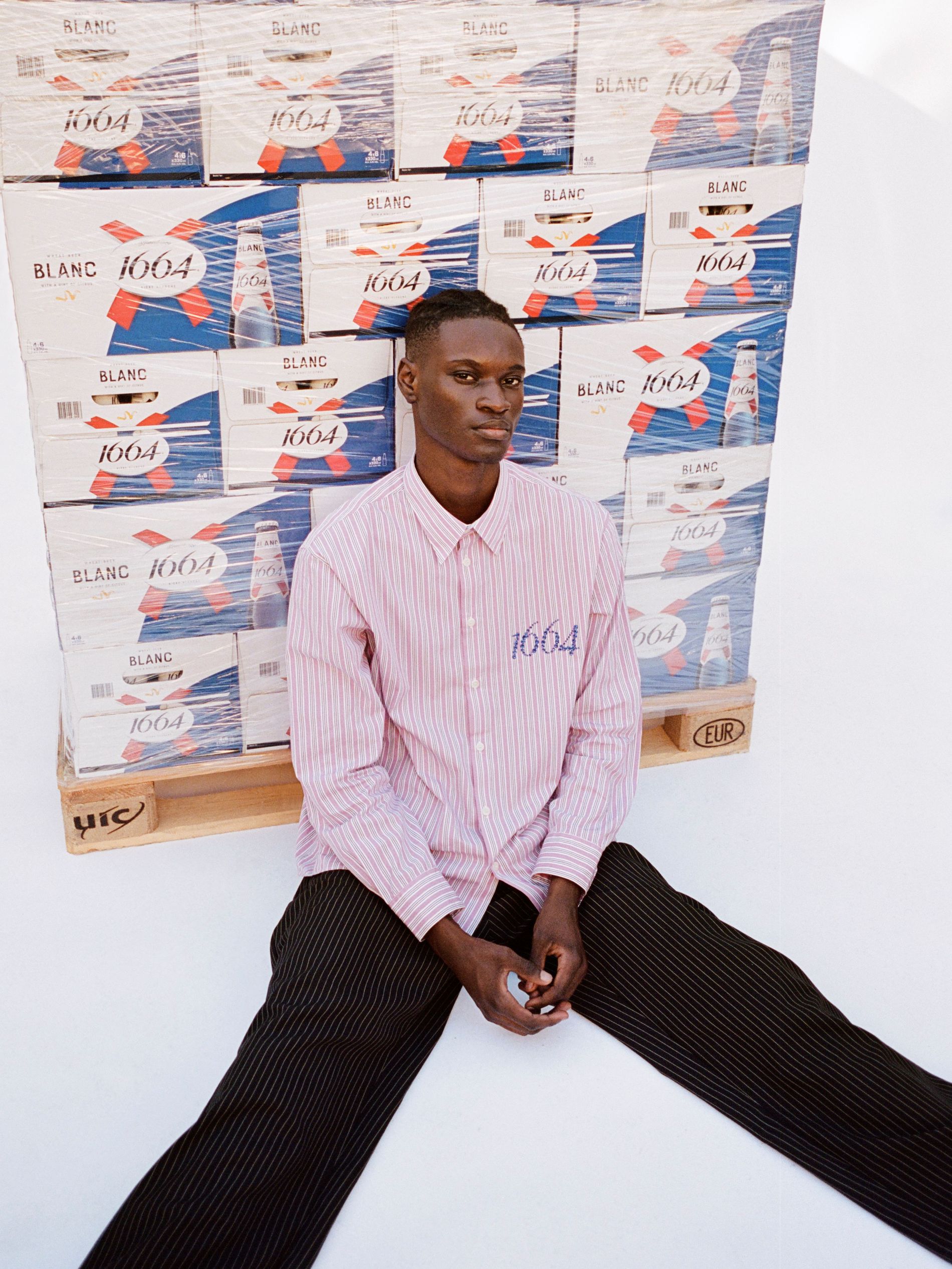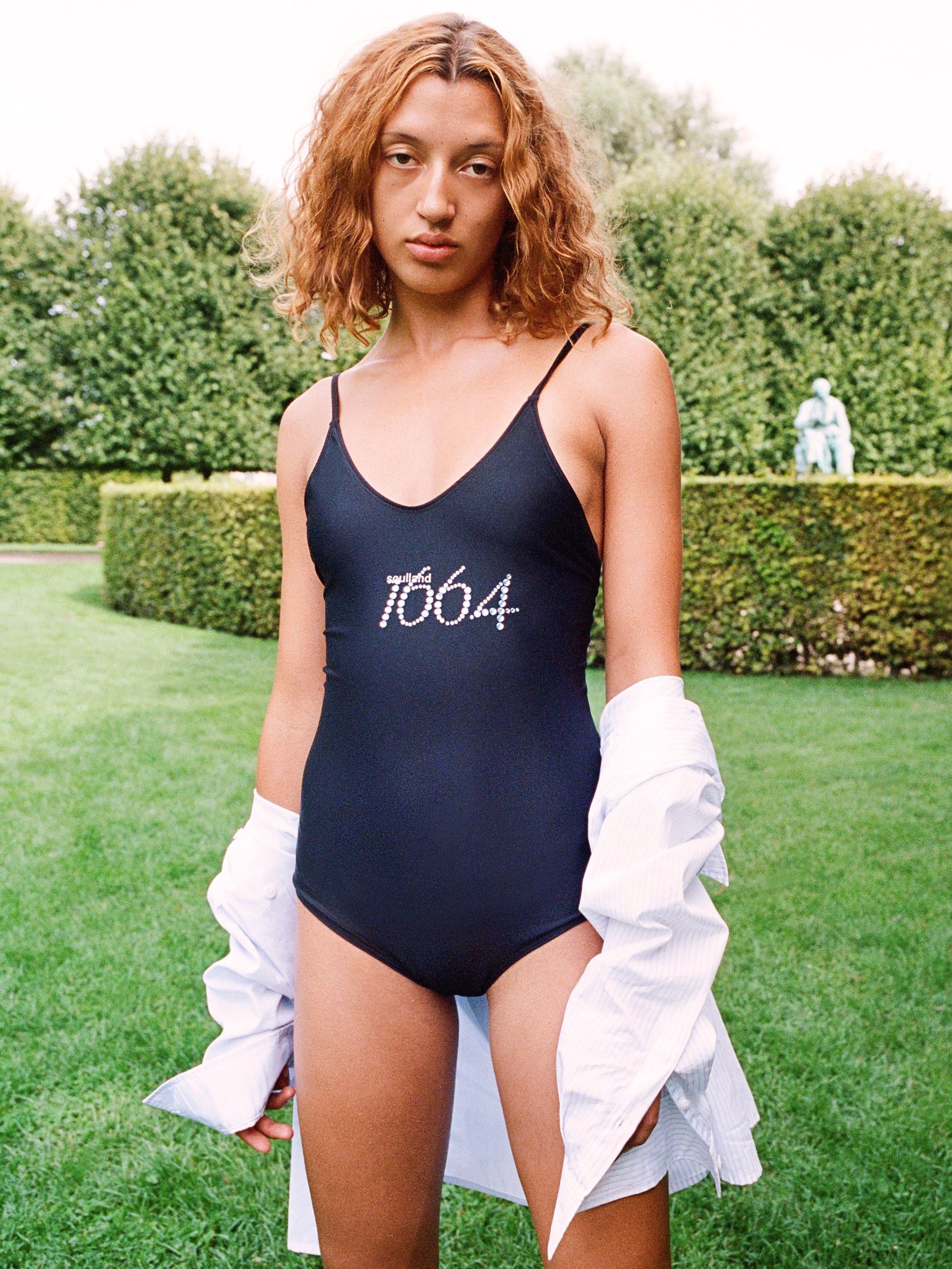 Founder and creative director Silas Adler says he found a seamless fit between his home city and the beer brewers of Alsace. "My inspiration for the collection is based on the vibe that I experience in Copenhagen, and the energy in 1664 complements that vibe sublimely," he comments.
"The shared atmosphere I wanted to manifest by bringing the glass from the bottle to life on the clothes. In practical terms, we have found the most similar fabric, which is exactly the same colour as the glass bottle, so that it looks like small, fine pieces of glass that form the iconic logo on the clothes."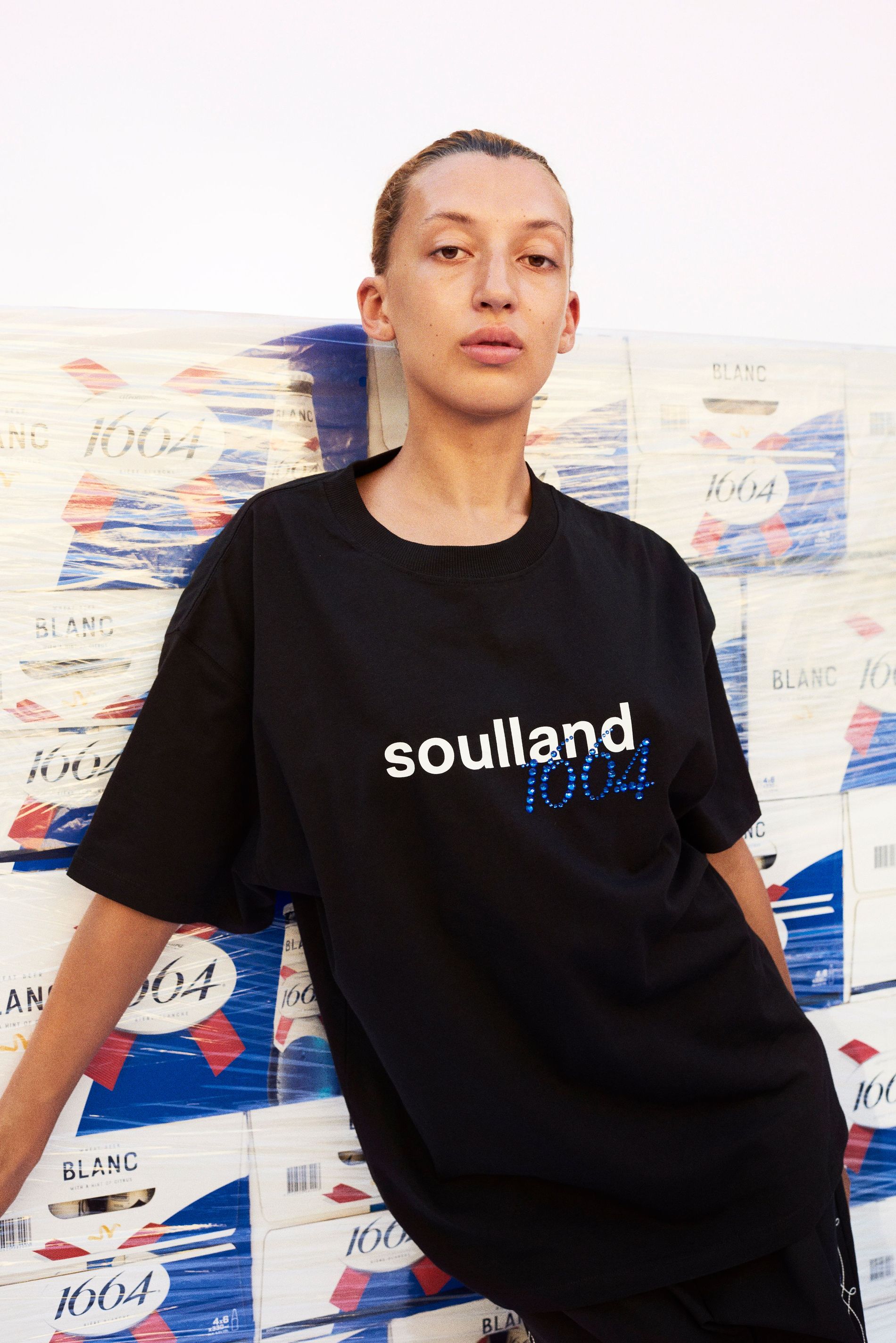 Photo: Sascha Oda Adler
1664's brand manager, Amanda Lunding Smith, states: "This collaboration represents a unique opportunity to bring two worlds together – fashion and beer. We share a common vision to create something sensational and memorable, and we believe this collection will appeal to both Soulland and 1664 fans. It has been inspiring to work with the talented people at Soulland to create a one-of-a-kind collection that unites our common passion for style, good taste, and attention to detail."